This pasta is best made with grilled aubergines and definitely not fried, which makes it too oily. I use a panini griddle to sear them. You can also place them under the grill making sure to turn on both sides. Any leftover aubergine slices can be added to hummus sandwiches or simply eaten on their own.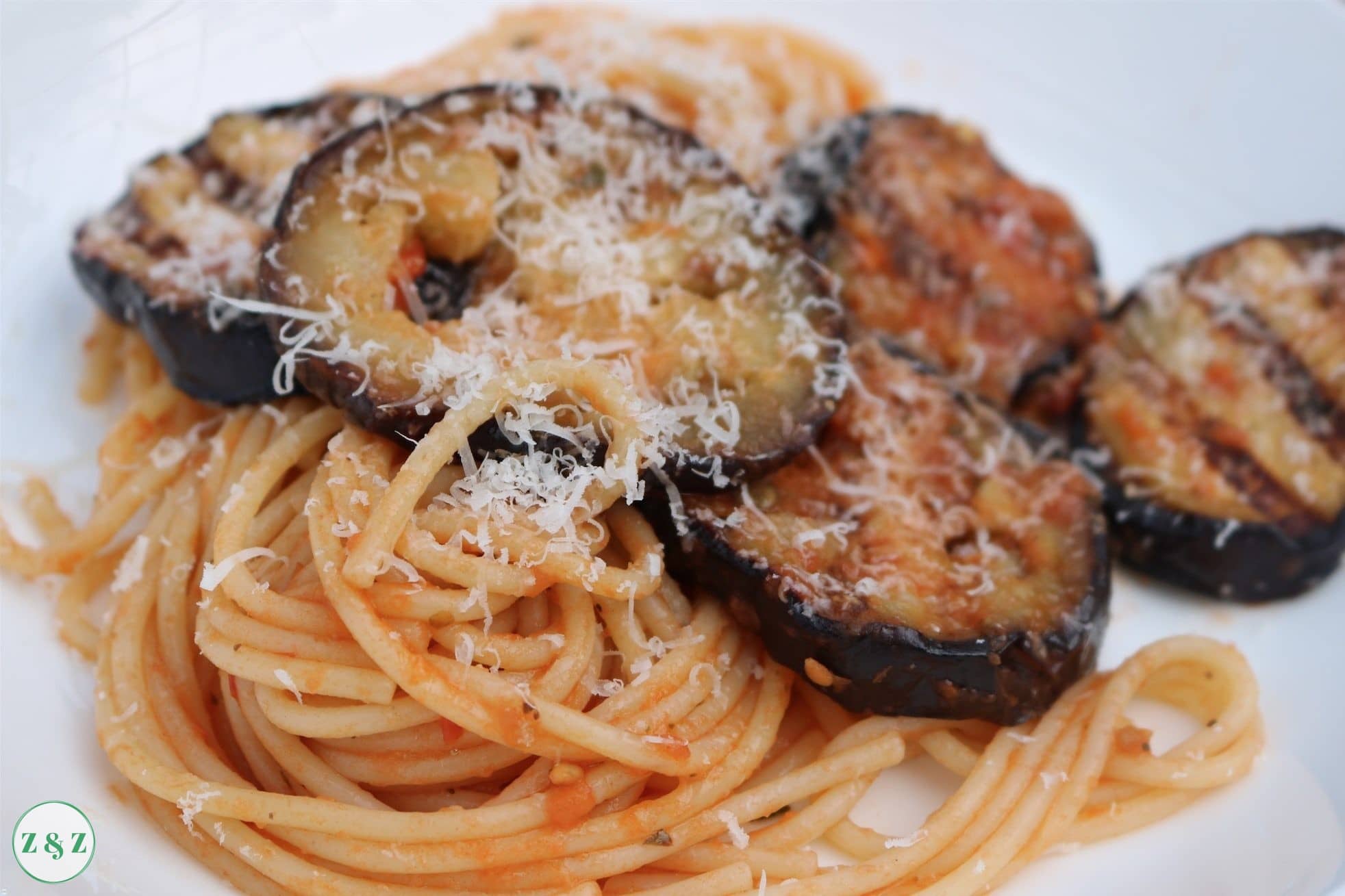 Aubergine Pasta
Ingredients
1 large aubergine or 2 small
200g pasta or enough for two people
Regular olive oil
3 tomatoes
Pinch of dried oregano
2 sprigs of fresh oregano
Pinch of chilli flakes
1 lemon
Pecorino
Method
Roughly chop the tomatoes into a pan with a drizzle of olive oil.
Add a good pinch of dried oregano and red chilli flakes, and cook on medium high heat for about 20 minutes.
Blitz with a hand blender.
Add a few stems of chopped oregano and the salt.
Whilst the sauce is cooking, slice the aubergines roughly 2cm thick. Sprinkle with salt.
Brush the aubergine slices with regular olive oil. Griddle on both sides until cooked through.
Add the cooked aubergines and sauce to a pan and simmer for ten minutes.
Meanwhile, cook the pasta as per packet instructions. Reserve a mug of pasta water.
Before the pasta is done, remove with tongs into the sauce and finish cooking off for another minute or two.
Add reserved pasta water if it becomes too dry.
Just before serving add a squeeze of lemon and sprinkle with a little pecorino.