Moutabal is an aubergine dip similar to hummus in that it uses tahini, lemon and olive oil. This recipe uses aubergines roasted on a gas hob, which can be a messy to clean up afterwards but the smokey flavour is worth the trouble.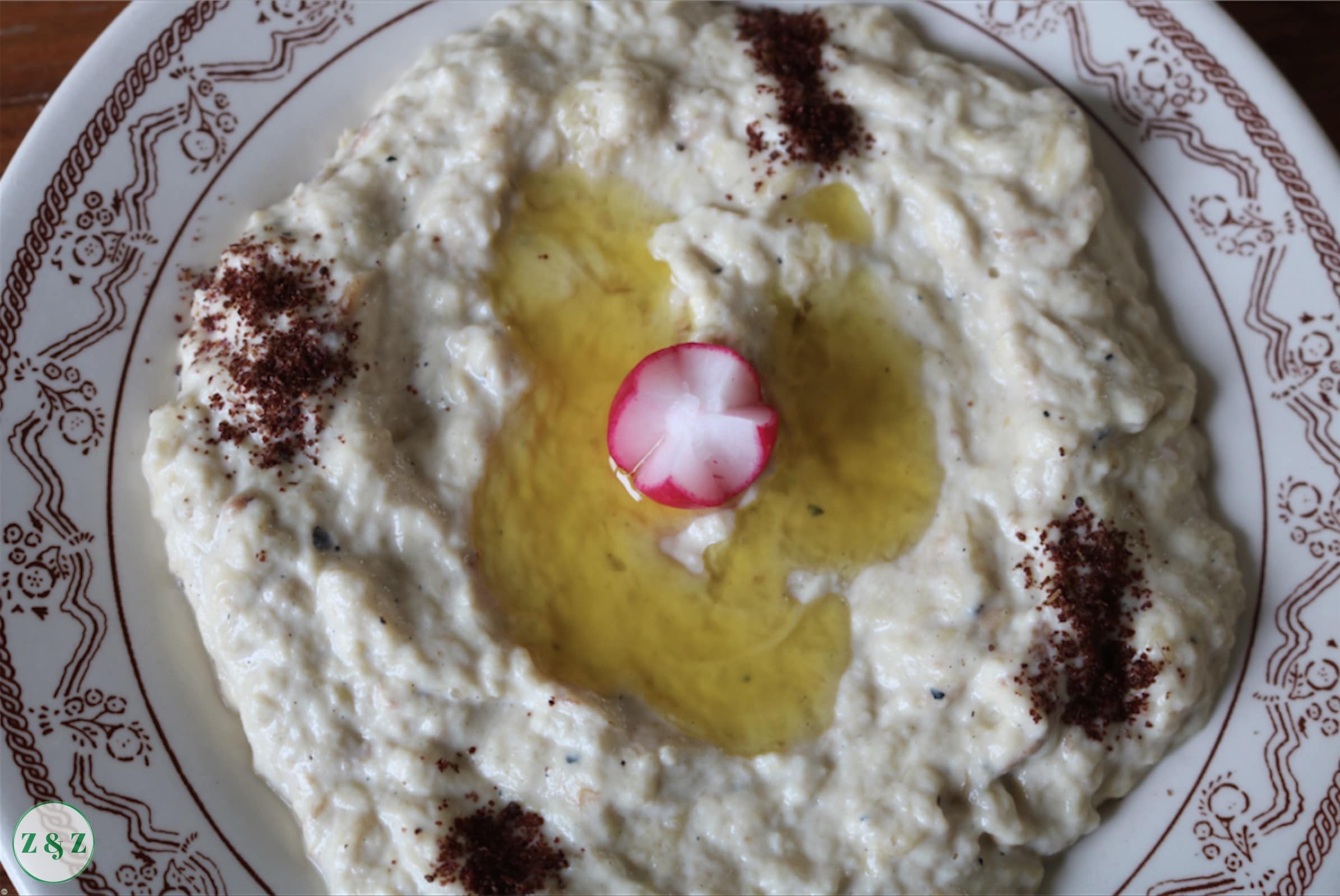 Aubergine Dip (Moutabal)
Ingredients
2 aubergines
1 lemon
1 garlic clove, crushed
1 tbsp salt
½ cup of tahini
Drizzle of extra virgin olive oil
Method
Char the aubergines on a gas hob (or on coals) for about fifteen minutes. Turn every few minutes until charred.
Put the aubergines in a colander to drain and remove the burnt skin with a fork. Cut the tops off.
Move to a bowl and beat well with a pestle. you can also use the bottom of a sturdy cup. Do not use a blender.
Add the lemon, tahini, salt and garlic and mix. Adjust seasoning if necessary.
Drizzle with good olive oil just before serving.