Lebanese garlic sauce or 'toum' as we call it, should be creamy, fluffy and zingy at the same time. It was really difficult to find a garlic sauce recipe that didn't yield industrial amounts enough to feed the population of a small country, and seeing as it only lasts about 3 days you probably won't need that much unless you're having a barbecue. I have adjusted this recipe from Australian food blogger Fouad Kassab  who does a great job in explaining the emulsification process at length which I won't go into here. In Lebanon, we eat Toum mostly with chicken and not with meat which goes with more tahini based sauces. Even though most of the time I get my garlic sauce from my favourite Lebanese deli in Shepherds Bush, it is also handy to know how to make it yourself when you crave the perfect chicken sandwich at Who Knows O'clock. Don't be scared about getting it wrong first time, in fact, the only way you will perfect it is if you get it wrong on the first few attempts and then you will master all that is garlicy and heavenly like a Boss 😎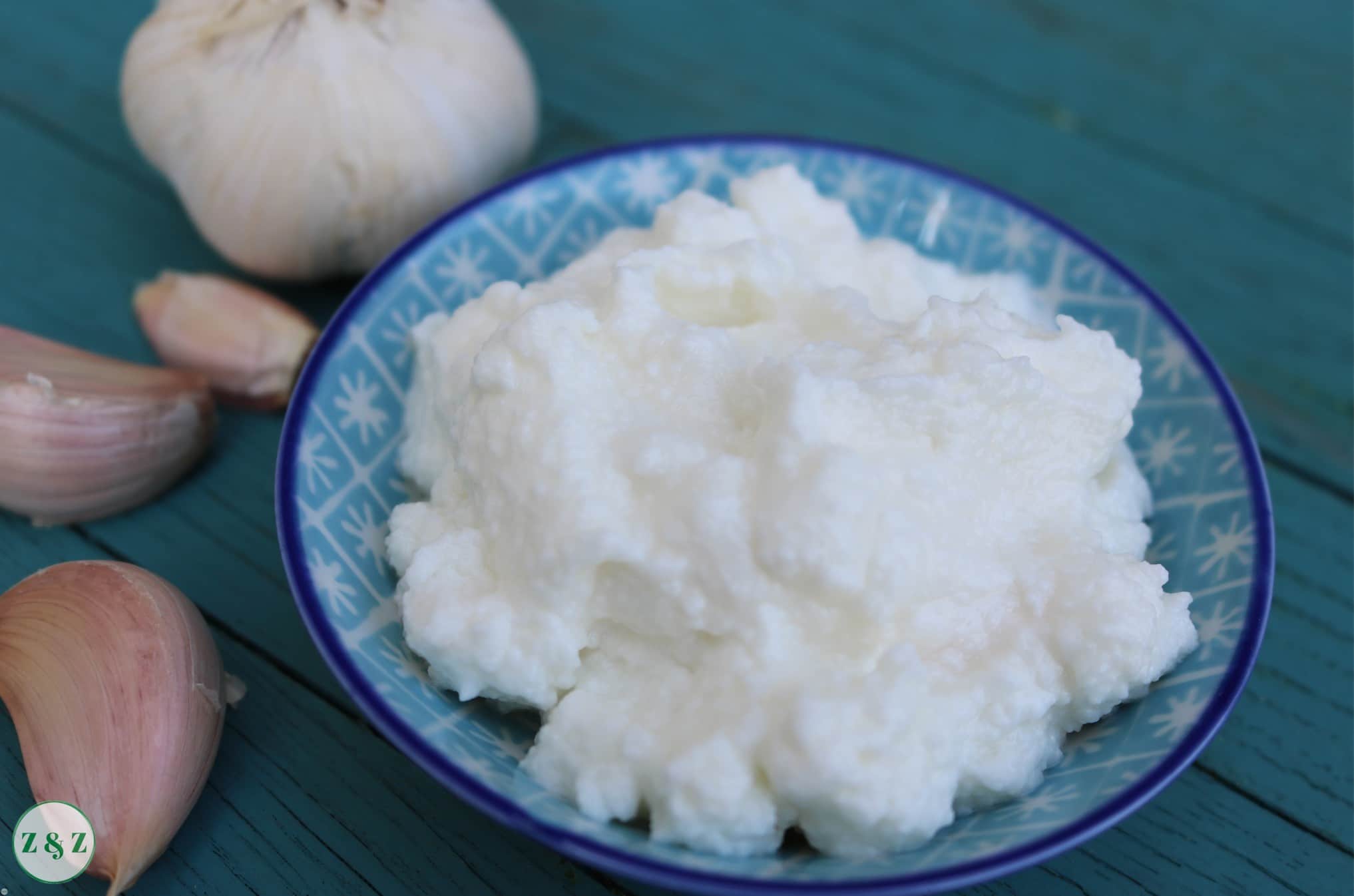 Lebanese Garlic Sauce (Toum)
Ingredients
2-3 garlic cloves
A good pinch of salt
1 egg white
½ a lemon, juiced
1 cup vegetable or sunflower oil
2 -3 ice cubes
Method
Add the garlic, salt and egg white to a food processor and blitz well.
Keep the blender on medium and ever so slowly add alternating amounts of oil and lemon juice in a steady stream.
When the mixture has come together, add 2 ice cubes and blend for another 30 seconds or so until the mixture goes fluffy.
Why not add us to your pinterest?