Foul (pronounced fool) when done right is one of the most comforting breakfasts you can make. You can spend hours soaking and cooking your own beans but it is perfectly acceptable to use cans in this situation, some even come with their own flavour blend so all you have to do is heat it up. I like getting the plain fava and chickpea mix and adding my own seasoning which only takes 2 minutes. When you heat up the beans, give them a light mashing and keep some of the water in the mix as you don't want them too dry. In Lebanon if you go to a specialist foul shop, they give you a complimentary plate of pickles, tomatoes, herbs, radishes and olives. The freshest flat breads will elevate the whole thing but in the UK I don't always have access to the freshest of fresh flat breads so I freeze pitta bread and toast them just before serving (note: try to get pitta breads from a Middle Eastern shop and not supermarkets where I have yet to buy good pittas). As always, a good drizzle of extra virgin olive oil and lemon makes all the difference.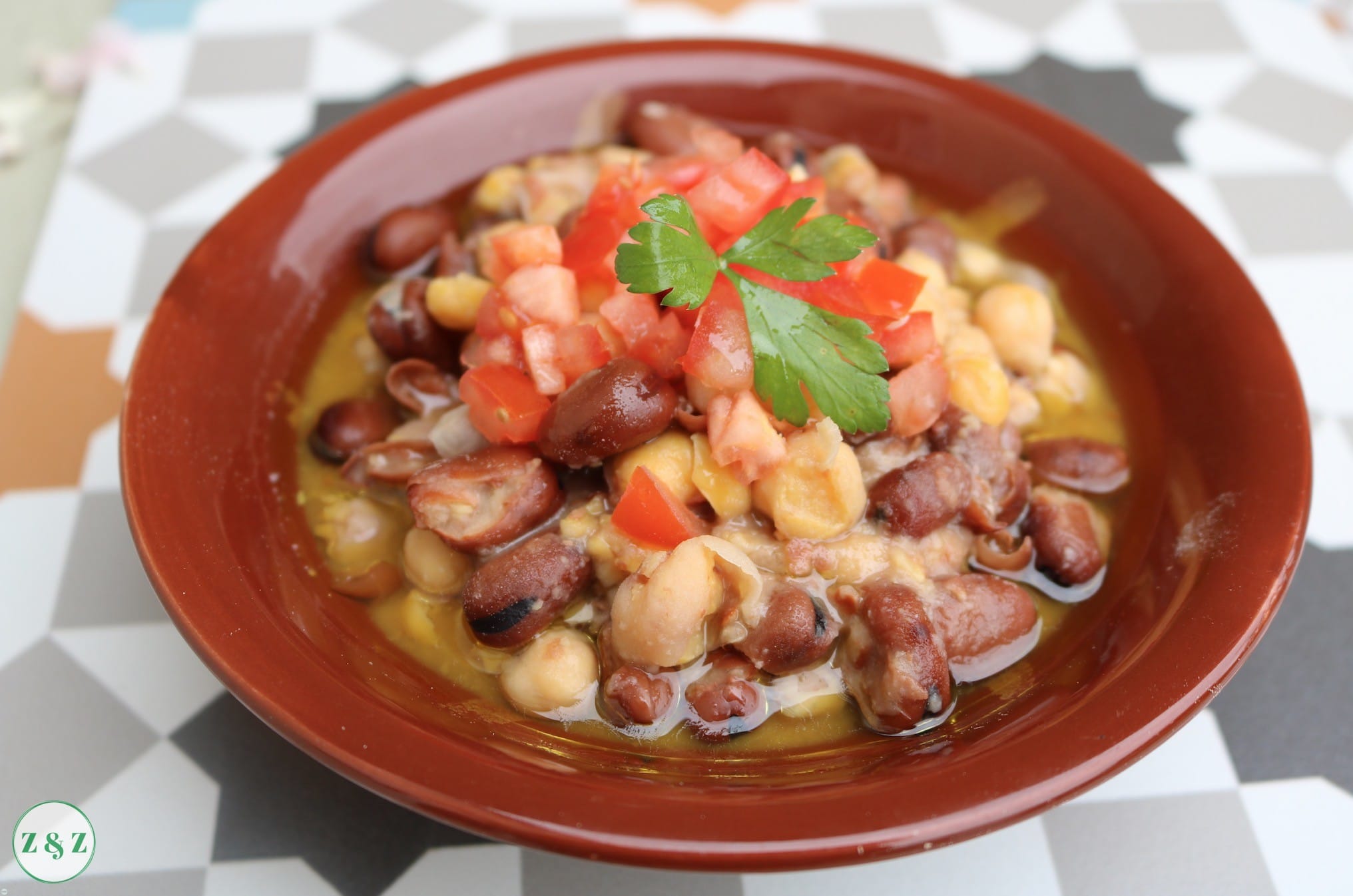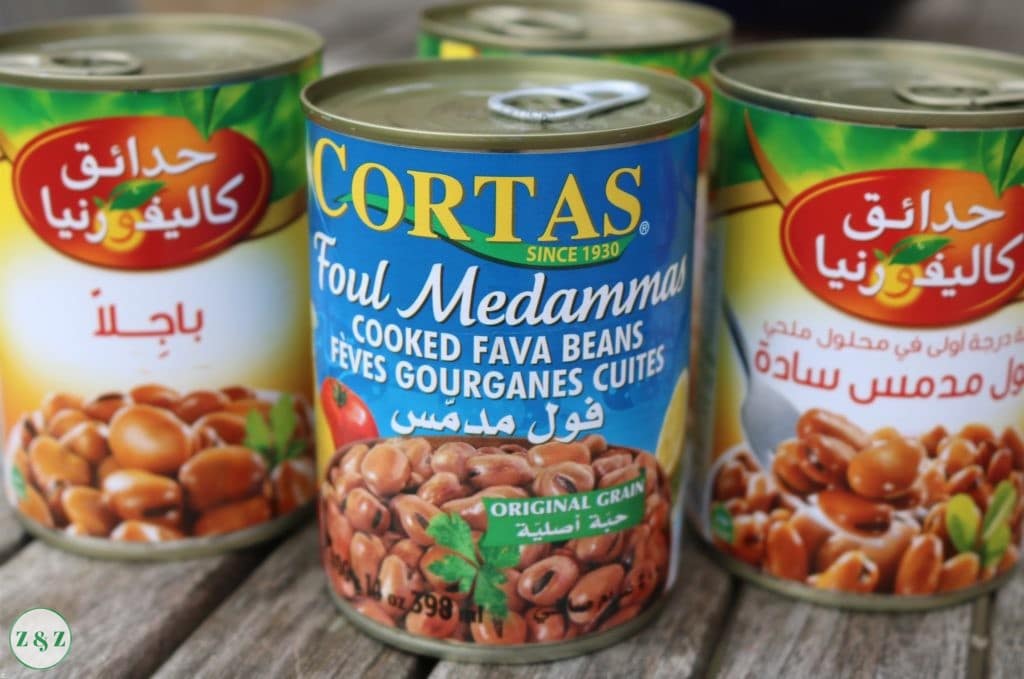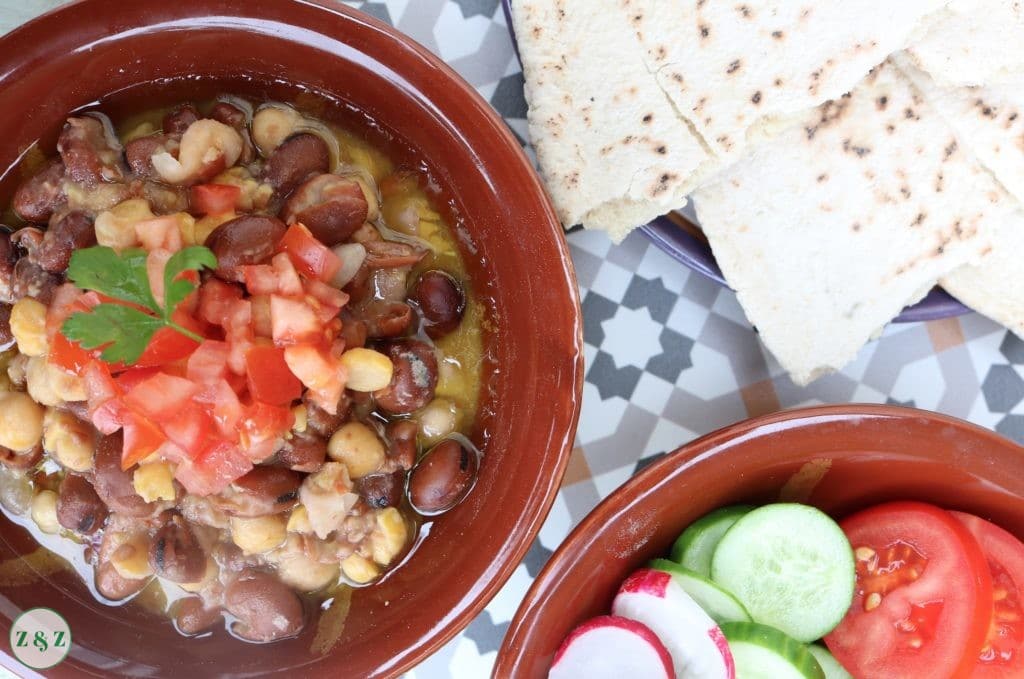 Foul Mdamas (Fava beans)
Ingredients
1 can of foul and chickpeas
1 clove of garlic
A good pinch of salt
A pinch of cumin
A good squeeze of lemon
A good drizzle of olive oil
1 tomato finely chopped
A few sprigs of parsley to garnish
Method
Open a can of foul and rinse the beans
Add the foul to a small pot and cover with water
Heat up for five minutes under medium heat
Meanwhile in a wide bowl, add the salt and bash the garlic clove with a pestle
Add the cumin and lemon and mix all together
When heated, drain ¾ of the foul water into a mug. You may need to re add some water if it is too dry
Lightly beat some of the foul beans with the pestle so some are squished and some are not
Pour the foul mix into the bowl with the garlic, lemon and cumin
Stir and adjust the salt if necessary
Spoon the foul into a small terracotta bowl if you have one and drizzle some extra virgin olive oil on top
Garnish with chopped tomatoes and parsley.
Serve with flat breads and a small side plate of pickles, sliced tomatoes, mint, olives, radishes and cucumber
Why not add to us to your pinterest collection?