Freekeh is one of my favourite grains of all time, it is a cracked wheat that has a beautiful smokey flavour to it, and until recently I didn't realise the long process required to make it. It can be made into a soup or cooked like rice; I prefer it with chicken to meat as I feel it needs subtle flavours that won't drown out the taste of the grain. You can find my chicken stock recipe here although of course you can make it with good vegetable or meat stock too. Whilst freekeh is becoming more popular in the West with the rise of Middle Eastern cuisine, I still have to smuggle bags of it into the UK. I managed to find a pack of it in one fancy food store but the smokiness was diluted and you couldn't get that distinct nutty taste. If you get a bag from your connection in a Lebanese village you have to really clean it properly several times to make sure there aren't any small stones or rubble. It's a bit of a process but that's how much I love freekeh i'm prepared to suffer for the results. Adding assorted toasted nuts (pistachios, cashews, pine nuts) only enhances the nutty flavour and a final drizzle of browned butter at the end makes it all the more moreish.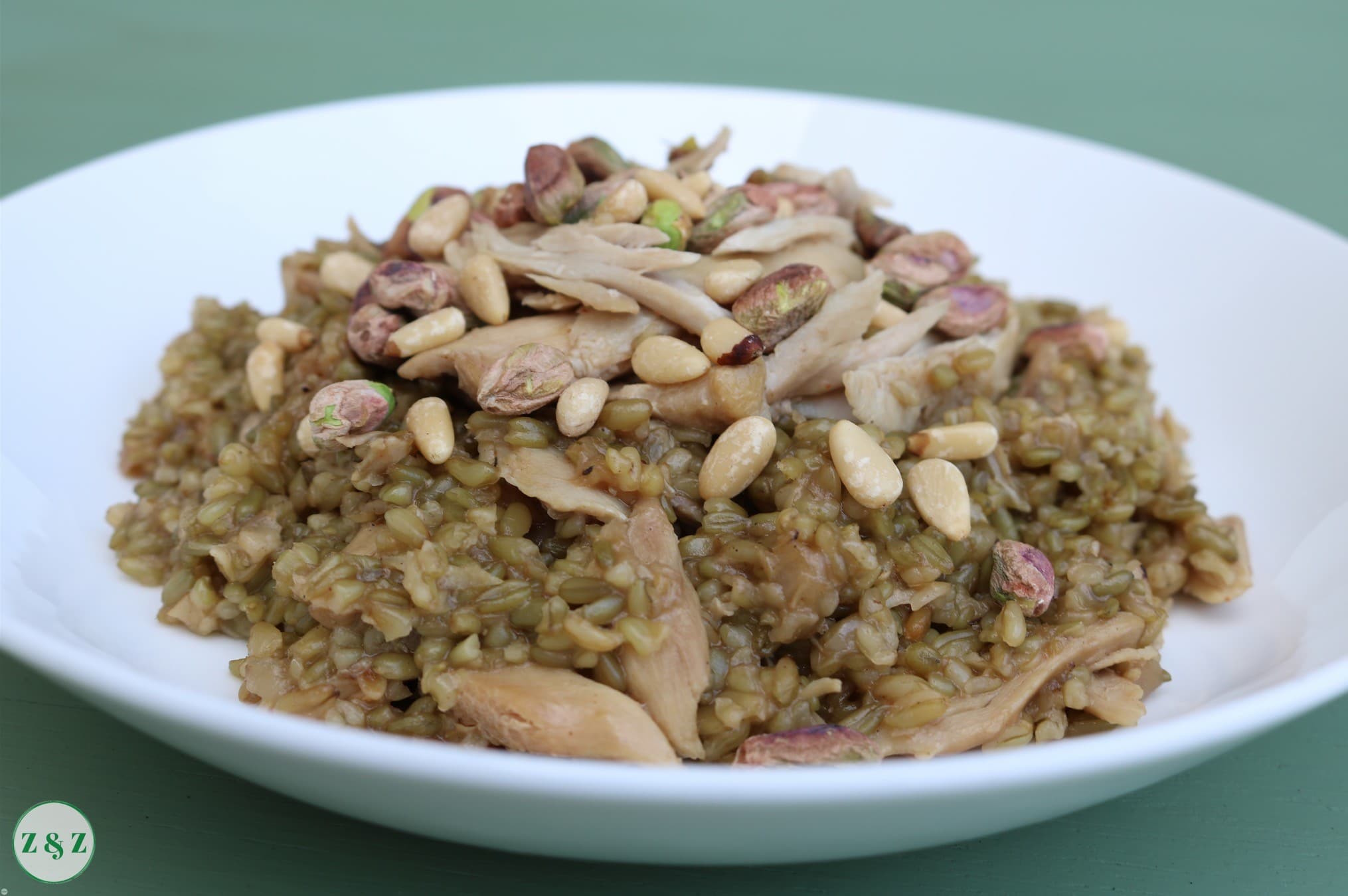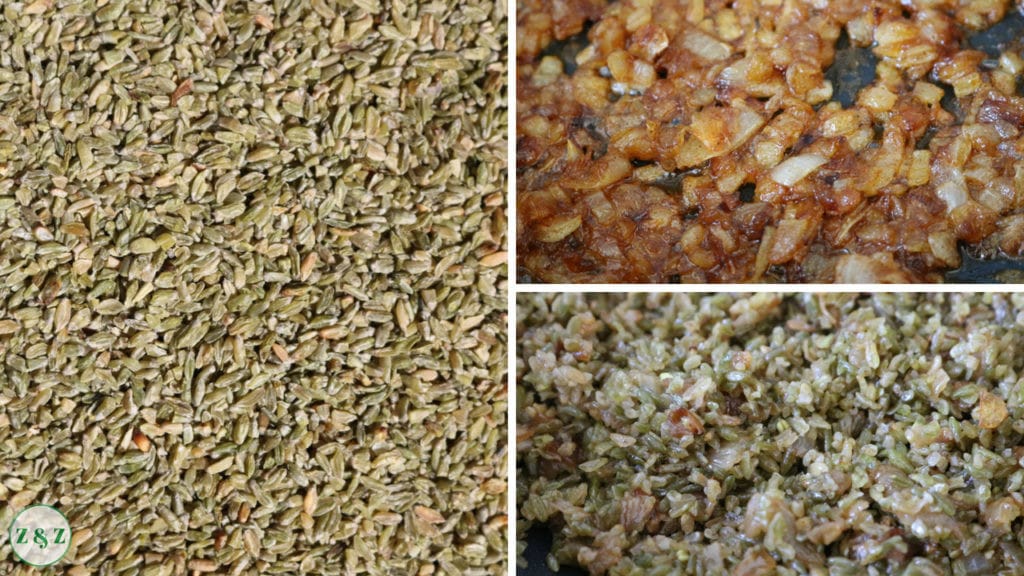 Freekeh
Ingredients
1 cup freekeh
2-3 cups chicken stock
2 onions, chopped
1 tspn 7 spice
1 tspn salt
Regular olive oil
Handful of braised chicken
Handful of assorted nuts (cashews, pine, pistachios)
1 tbsp butter + 3 tbsp browned butter
Method
Clean the freekeh by sifting the grains on a tray with your fingers several times over making sure to remove any small stones or rubble
Wash the freekeh several times and soak in some warm water for half an hour before cooking
Sauté the onions in 2 drizzles of regular olive oil (3-4 tbspns) on low heat until caramalised. Don't rush this stage which may take 15+ minutes
Warm up the chicken stock in a separate pot
Drain the freekeh using a fine sieve and add to the onions. Sauté for five minutes and add enough of the warm chicken stock to cover
Add a tablespoon of butter, mix and put a lid on. Cook for around 30-40 minutes until the grain is well cooked, adding some stock if the mixture becomes too dry. Adjust the salt if necessary
Melt some butter on very low heat until it starts to froth and turn brown. This should take 5-10 minutes.
Spoon some of the freekeh onto a plate and place some of the braised chicken on top along with the toasted nuts
Drizzle the melted brown butter on top and serve immediately.