Vine leaves are the purpose of my existence. They epitomise all that is excellent about home cooking and show Lebanese cuisine at it's best – simple, skilled and absolutely delicious. Growing up, these were always my favourite and even today, my mum still calls me when she's made some because she is such a lovely little woman. There are two ways to make vine leaves; one is to roll them and tie them up with some string and cook them in a tomato sauce, this is more common for vine leaves stuffed with mince meat and rice. The other way, which I prefer as it is less fiddly, is to stack them in a pot and slow cook them in brine until the leaves are well done. I don't particularly like the meat version as I find it uninteresting and much prefer the vegan version with parsley, tomatoes, short grain rice and onion forming the core ingredients. You don't want to chop the ingredients too roughly as you will need the stuffing to roll easily without tearing the vine leaf, but obviously it is not tabbouleh so don't be too precious.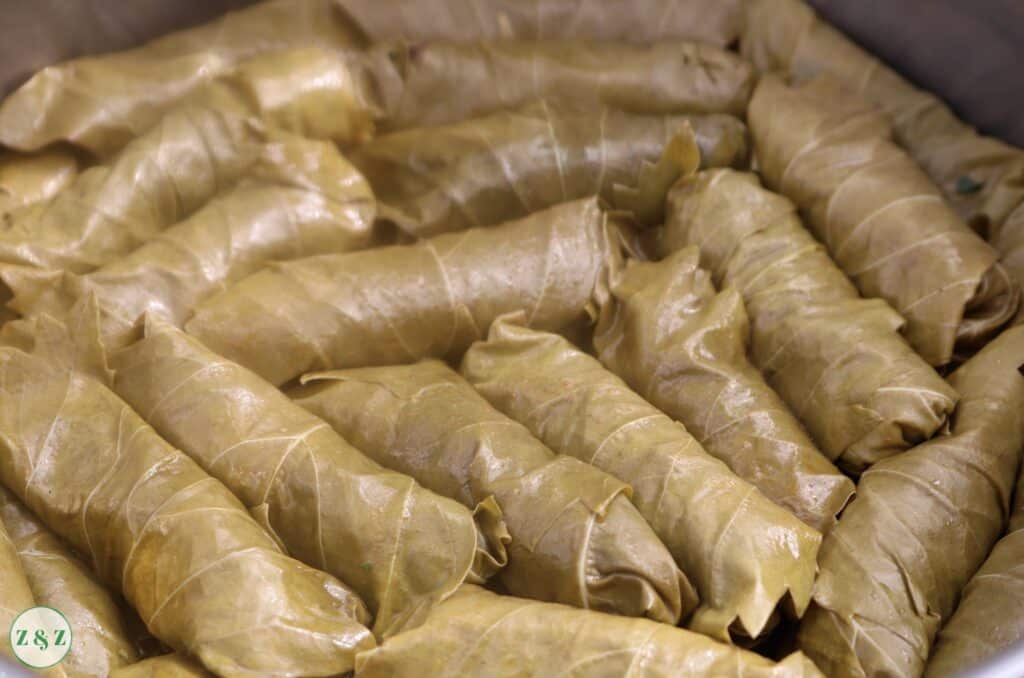 Who knew you could successfully plant vine leaves in the UK without much effort. This year we managed to grow two different vine leaf plants and we even managed a few bunches of grapes which made me disproportionately happy. Try and find a plant that gives you rounder broad leaves rather than the ones with lots of gaps as they are harder to roll. With fresh leaves, you will need to blanch them in hot water before you stuff them. You can store them in brine for a few months and I've heard they freeze well too though I have never tried myself. When out of season, you can find jars of pre-blanched vine leaves in your local Middle Eastern store and they taste just as delicious. I have found the Californian, Turkish or Egyptian varieties are the best.
I like to line the bottom of the pan with some sliced potatoes as they absorb all the lovely juices. The key to getting perfect vine leaves is to taste the brine just as it comes to the boil. The brine will indicate how salty or lemony the final dish will be and if I get that right then I can just leave it to slow cook for another hour. Some people like to add a drizzle of pomegranate molasses as the end but I don't think it necessary as you don't want to conceal the fresh flavours. Although vine leaves are often relegated to starters in most restaurants, they are often the star of the show in many Arab homes, especially when they are turned out  upside down onto a giant platter and suddenly three hours of work disappears in five minutes 😝but hey, we are talking about life long food memories which make it worth it every single time.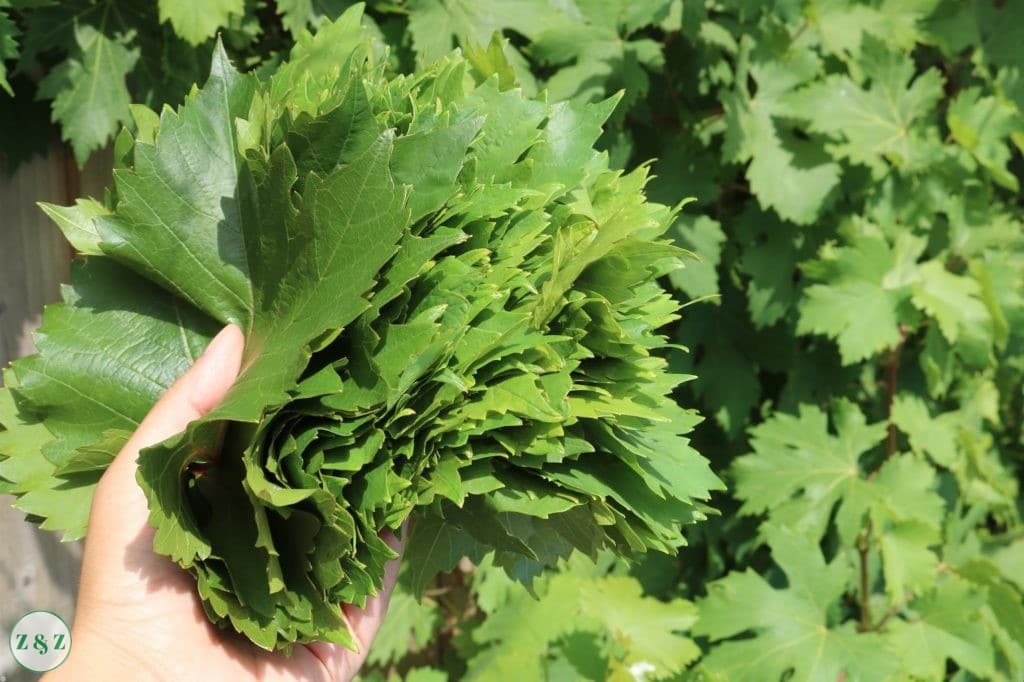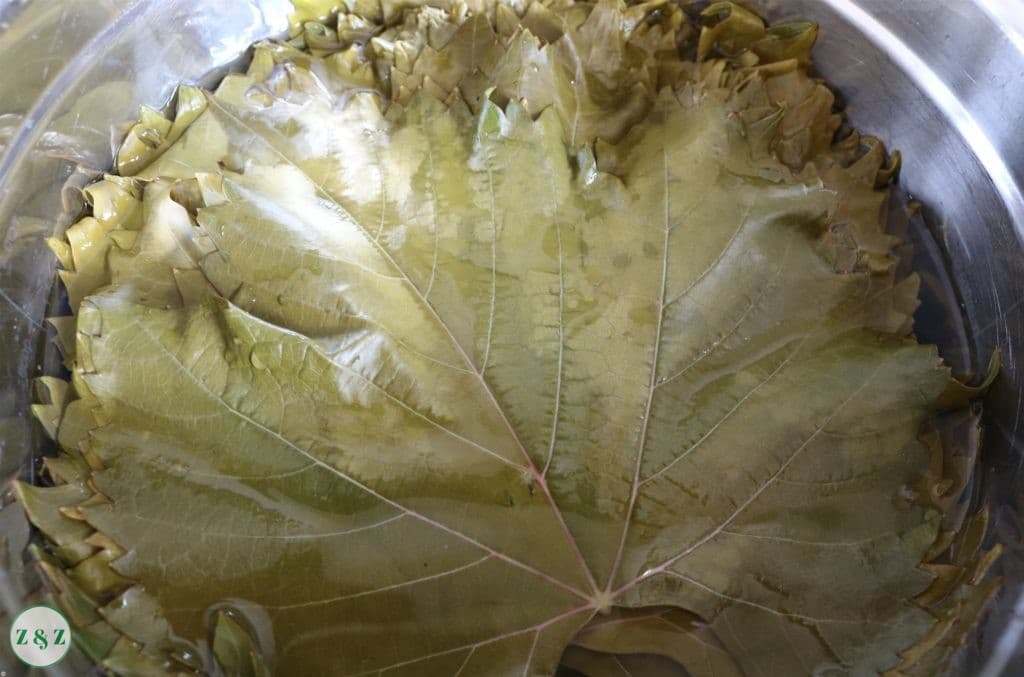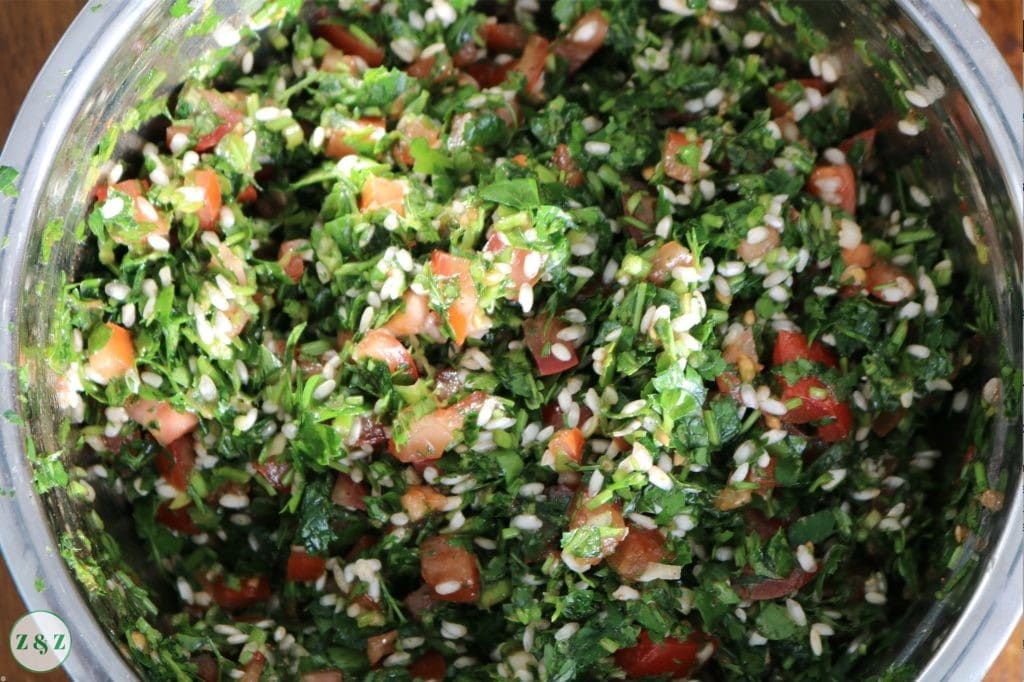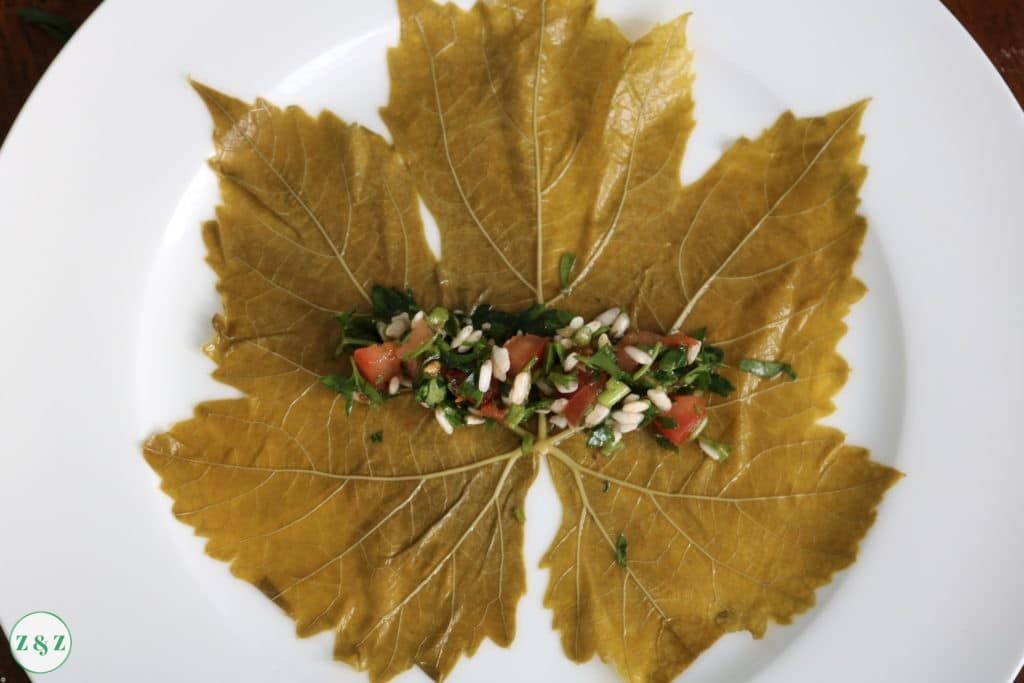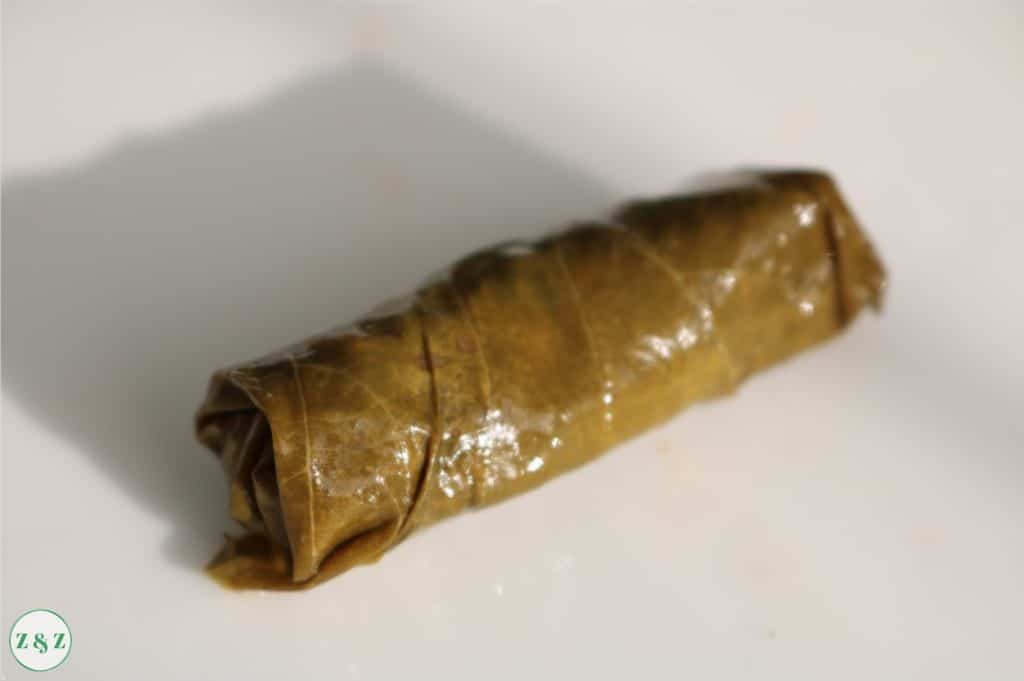 Vegan Lebanese Stuffed Vine Leaves
Ingredients
1 Jar (450g) of Vine leaves in brine or approx 60 fresh leaves
2 medium sized potatoes
2 good sized bunches of parsley
8 medium sized tomatoes
2-3 spring onions
⅓ of a medium onion or 1 shallot
Handful of mint leaves
1.5 cups of short grain rice
2 lemons, juiced
1 tbsp tomato concentrate
1 tbsp salt
1 tbsp 7 spice
½ cup of regular olive oil
1 cup of water
Method
If you are using fresh leaves, blanch them in hot water for five minutes and drain. If you are using vine leaves from the jar, rinse them in cold water and drain
Finely chop the parsley, tomatoes, mint and onions. Add to a bowl
Add the rice, salt, 7 spice, tomato concentrate, olive oil and the juice of 1 lemon to the bowl and stir well
Peel the potatoes and slice approximately 1 cm thick and arrange them at the bottom of the pot
Prepare your work area with one tray to roll the vine leaves beside the mixture and cooking pot
Lay out one vine leaf on the tray and remove any stems
Add 1 tablespoon of mixture in the middle of the vine leaf and tuck in the sides. Roll up firmly and gently into a cigar shape. Adjust the mixture amount depending on the size of the leaf
Stack the vine leaves into layers. If you have too much liquid in the mixture drain some onto the stacked leaves using a fine sieve
Leave around 5cm space at the top of the pot as the vine leaves will expand when cooked
When you finish rolling the vine leaves, add half a tablespoon each of salt and 7 spice to a 1 cup of water and the juice of half a lemon. Taste the brine as this will determine the overall acidity of your dish
Press down the vine leaves with a sturdy plate or lid one size smaller than your pot. Pour on the brine and turn the heat on to medium high
After 20 minutes, reduce the heat to low and remove the plate/lid. Taste the brine that has come to the surface and adjust the salt/lemon levels as necessary. Cook for another hour on the lowest heat setting.
Taste one vine leaf before you turn the heat off to make sure the leaves are well done
Turn the dish over onto a large platter for spectacle. Serve hot or cold.