Kibbe baked in a tray is the healthier alternative to my fried kibbe morsels recipe (which you can find by clicking on the link) and is much quicker to make. The mixture is made in exactly the same way except it is layered in an oven proof dish. You don't have to roll anything just patch together thin segments of kibbe casing and smooth them out. If you make it too thick it becomes too stodgy so aim for 1cm thick layers. A yoghurt cucumber relish or green tomato salad is the traditional way to accompany this dish. My mother often freezes kibbe bil sanieh for guest emergencies and there is nothing better than remembering you have a nice kibbe tray bake stashed away in the freezer when you are too sick or tired to make anything homely. When you get it out of the freezer add a liberal amount of regular vegetable or sunflower oil so the crust thickens and becomes crunchy. Obviously it will depend on the size of your tray but I would say adding enough oil to form a thin layer is suffice which for the one pictured involved 4-5 tablespoons. It might sound like a lot of oil but it is much healthier than frying and there isn't too much oil in the kibbe mixture itself so it evens out. I always try to have Kibbe bil sanieh at dinner parties, it is a Lebanese classic that everyone adores and always comes back for more.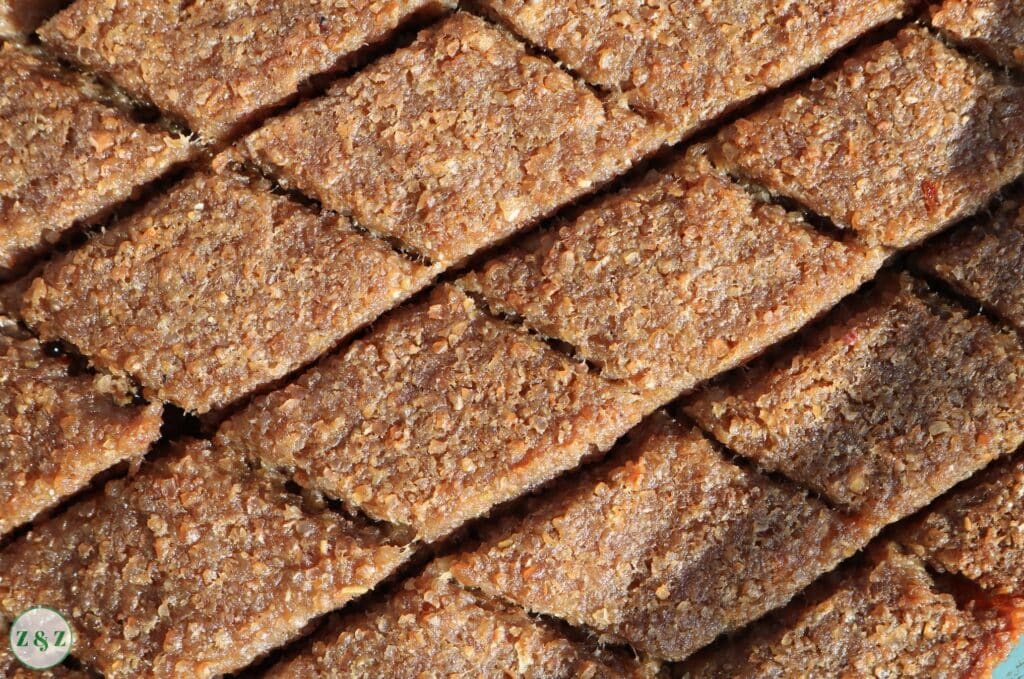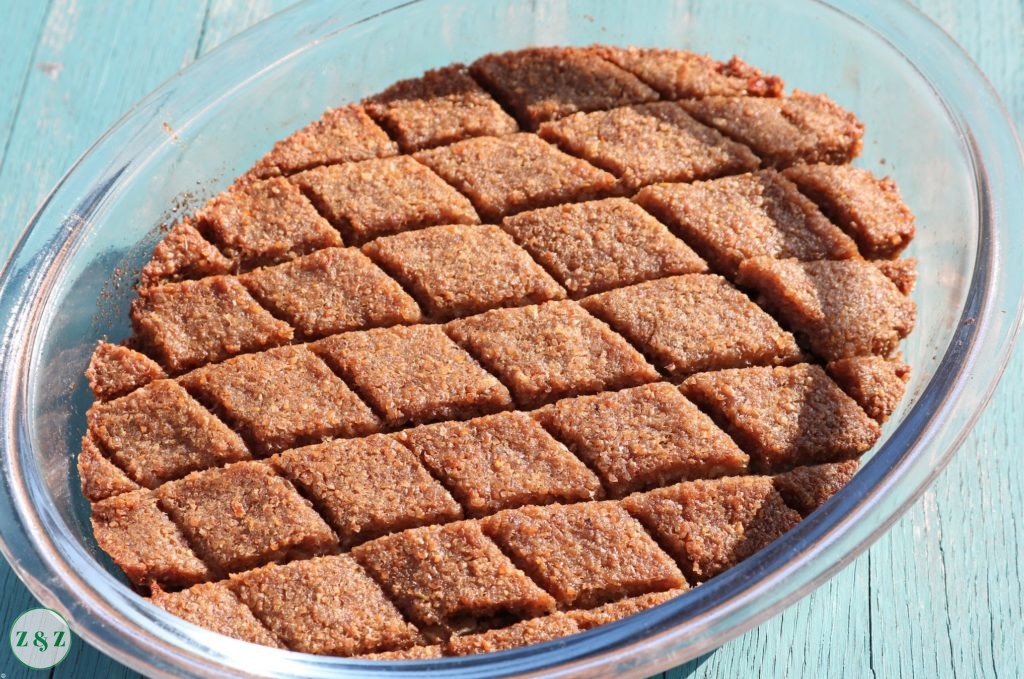 Kibbe bil Sanieh (Kibbeh Traybake)
Ingredients
For the filling:
250g minced meat
2 onions, chopped
½ tsp 7 spice
1 tbsp Kibbe Spices (Kamouneh Spice Mix)
¼ tsp black pepper
½ tbsp salt
½ cup chopped walnuts
1 tbsp sumac
For the Kibbe casing:
½ kilo fine bulgur wheat
½ kilo mince meat
1 onions
1 tbsp Kibbe Spices
1 tbsp cornflour
½ tsp 7 spice
¼ tsp black pepper
½ tbsp salt
4-5 tbsp of Sunflower or vegetable oil
Method
Soak the bulgur wheat in enough water to cover and set aside
To make the filling, sauté the chopped onions in regular olive oil until golden on medium low heat
Add 250g of minced meat to the onions and cook out the meat on medium high heat
Add the 7 spice, kamouneh spices, black pepper and salt and use the back of your wooden spoon to break up the meat
When it is cooked turn off the heat and add the sumac and chopped walnuts. Taste to make any adjustments then cover and set aside
Drain the bulgur wheat and add to a large bowl. Take out the half kilo of meat and prepare the food processor
In several batches, add the bulgur wheat and equal amounts of meat to the food processor and process until it clumps together and starts to roll in the processor bowl.
Roughly chop 1 onion to go in the food processor along with the 7 spices, kamouneh spices, black pepper and salt. Blitz well
When you have combined all the meat and bulgur wheat in a bowl, add the blitzed onion spice mix and the cornflour, then bring everything together preferably with your hands
If it is too dry add a bit of water, you don't want it too loose, sticky or crumbly but so it holds together nicely. If you don't mind tasting a bit of raw meat check a tiny bit for saltiness and adjust as necessary
In small batches make 1cm thick layers of casing and line the bottom of an oven proof dish
Smooth out the layer with your hand making sure you blend any cracks together
Add a good layer of kibbe mixture and lay out flat making sure you go to the edges
Make another thin 1cm layer of kibbe casing and apply on top, smoothing out as you go along
If you are baking right away add a thin layer of vegetable oil then cut out a diamond pattern making sure you slice all the way to the bottom
Bake for half an hour so at 180 fan until the top is nice and crunchy
Serve with yoghurt and cucumber or a green salad
Notes
This should make 2 large tray bakes or several small ones. If you are freezing the other batches add the layer of oil just before baking.