So you're in lockdown and you've been caught out unprepared. It's ok we will get through this. As someone who's been in a war zone (2006 Lebanon war long story) I can tell you having electricity and clean water is a luxury in itself. That doesn't mean to say coming up with edible food for your family everyday is not hard but we are here to help. Have a go at these amended lockdown recipes developed by war weary grandmothers who know how to make a feast out of nothing.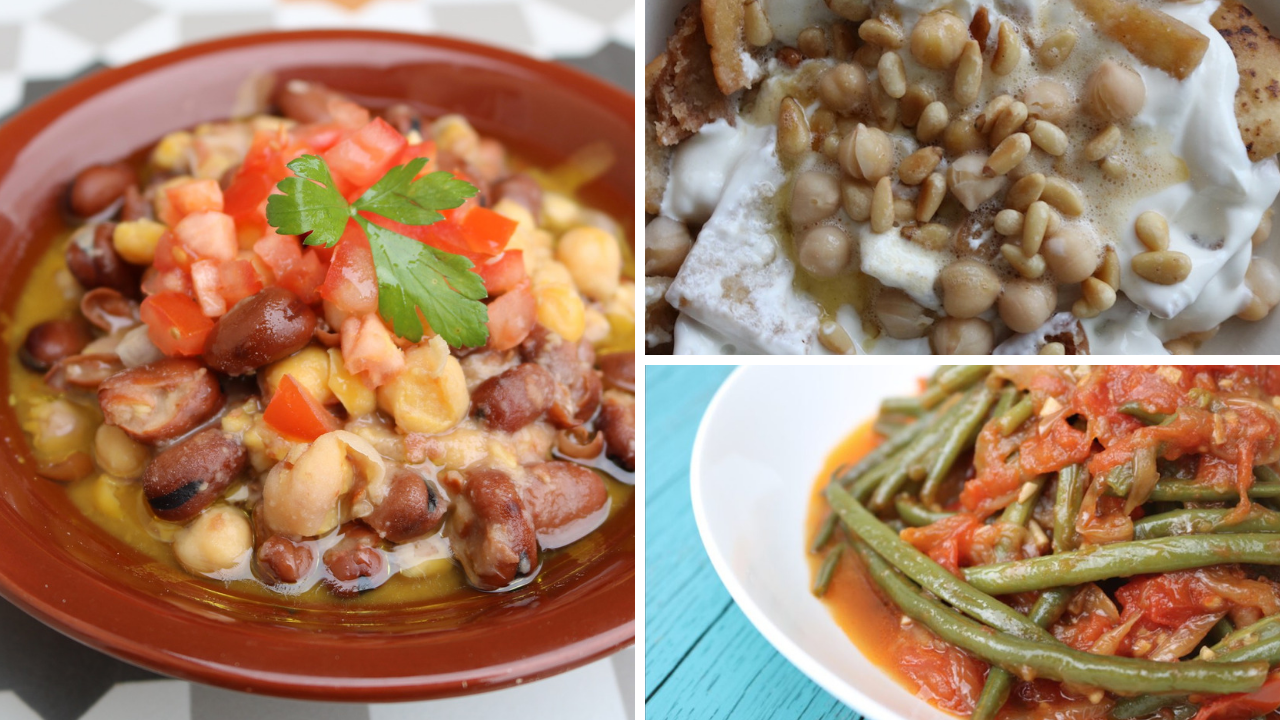 1. Foul Mudamas from a Can
A can of foul (fava beans) can be such a blessing at a time like this. It's quick to make and you can have it any time of the day not just at breakfast. You can actually make this either with chickpeas, just fava beans or a mix of both. I've simplified the recipe below and adapted it for lockdown conditions. You can freeze garlic and lemon juice in ice cubes.
Heat up a can of foul (or chickpeas) in a pot with water just enough to cover for five minutes.
Crush a garlic clove in a deep serving pan, add some salt, a pinch of cumin and a squeeze of lemon juice.
Scoop out the heated foul/chickpeas with a fork onto the garlic and a little of the water. Half mush the beans so some are squished and others are whole
Adjust the seasoning and drizzle on some extra virgin olive oil.
Eat with bread if you have any or even with pasta.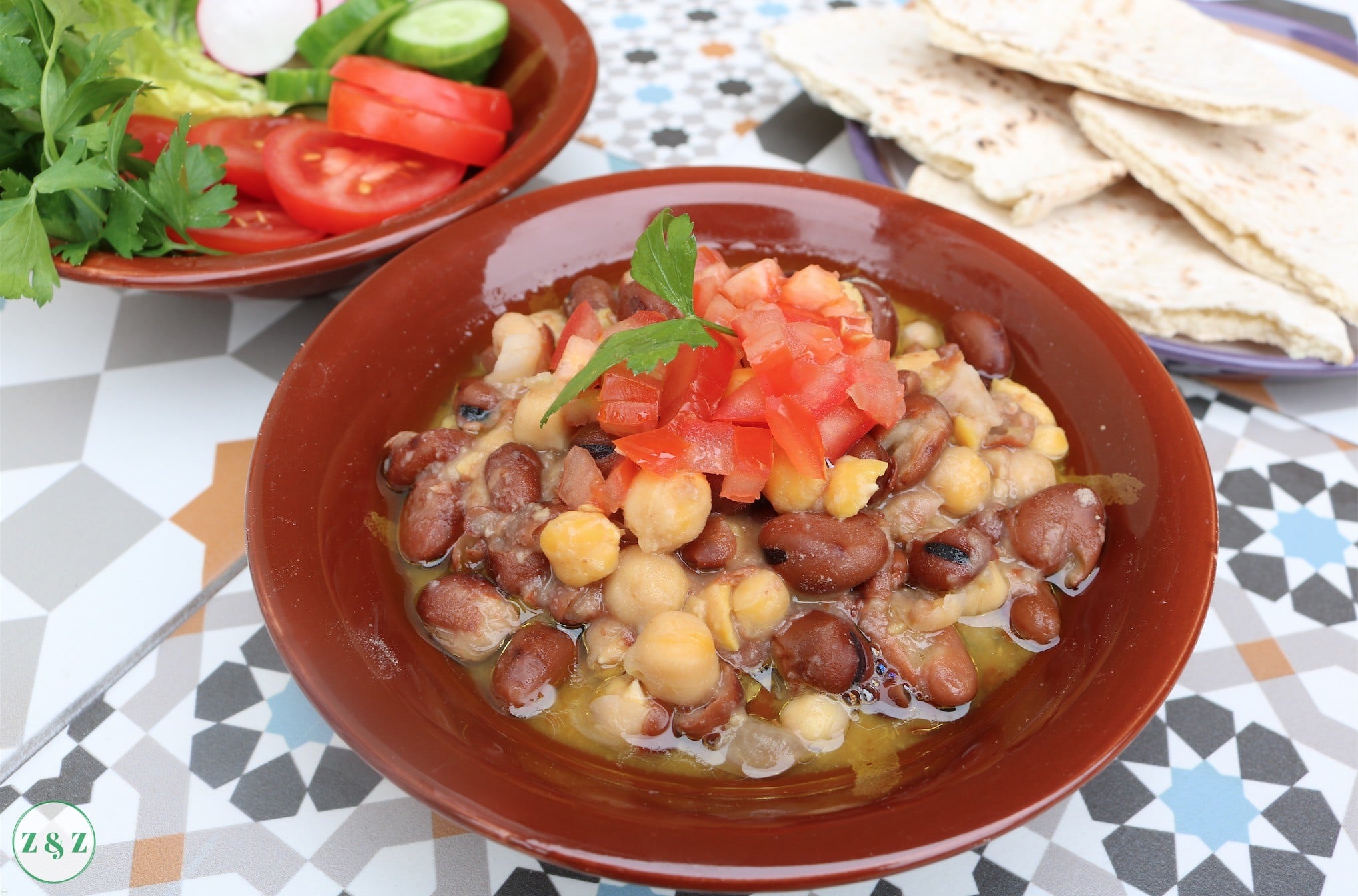 For the full recipe click here
2. Green Bean Stew (Loubia b'zeit)
You can make this amazing green bean stew using freezer and store cupboard ingredients. You won't believe how close to the fresh version it is. Use fresh or canned tomatoes and regular cooking olive oil.
Sauté an onion in some olive oil with a clove or two of garlic until golden
Add the frozen green beans and some cooking olive oil and sauté for another fifteen minutes.
Add salt and pepper, along with a can of tomatoes and stew for half an hour on low heat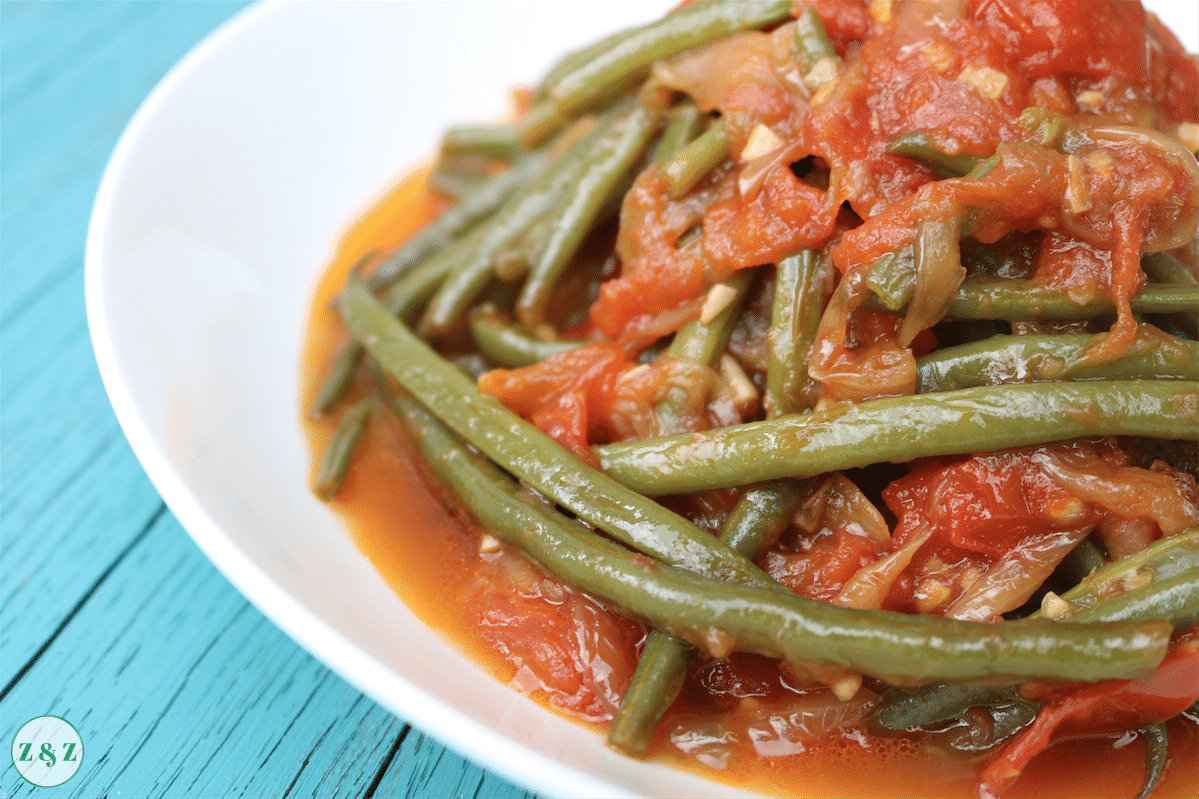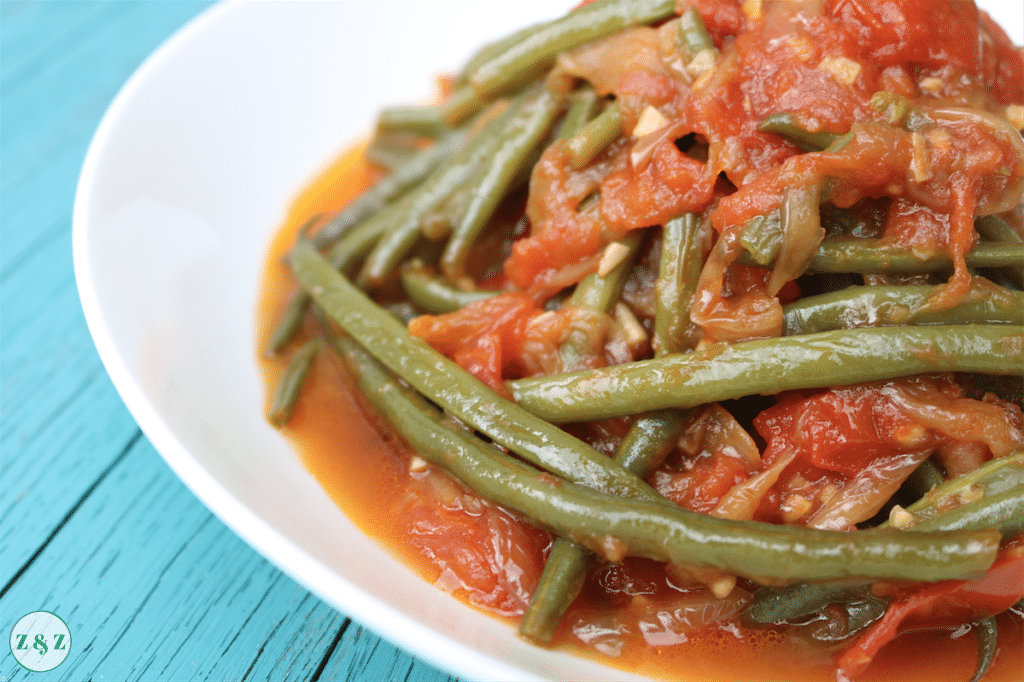 For the full recipe click here
3. Fatteh with Chickpeas
Fatteh was created to be made from leftover ingredients such as stale bread and other store cupboard staples like chickpeas and pine nuts. You can fry or bake your bread and make a garlicky yoghurt sauce with some tahini. This dish will soon become one of your family favourites and is a great crowd pleaser.
Fry or bake the bread and toast the pine nuts
Make the sauce by combining garlic, yoghurt, tahini and salt
Heat a can of chickpeas, save the chickpea water to quickly dip the bread in and to thin the yoghurt sauce if necessary
Layer everything up and sprinkle with toasted pine nuts