Maqali literally translates to 'fried things' and in this case a selection of fried vegetables can make the base of a brilliant wrap.
You can order maqali wraps in many fast food Lebanese outlets, and this was way before the vegan movement took off.
Before the Lebanese economy collapsed, a maqali sandwich would set you back around $1 and if you find a great place they can rival any shawarma sandwich.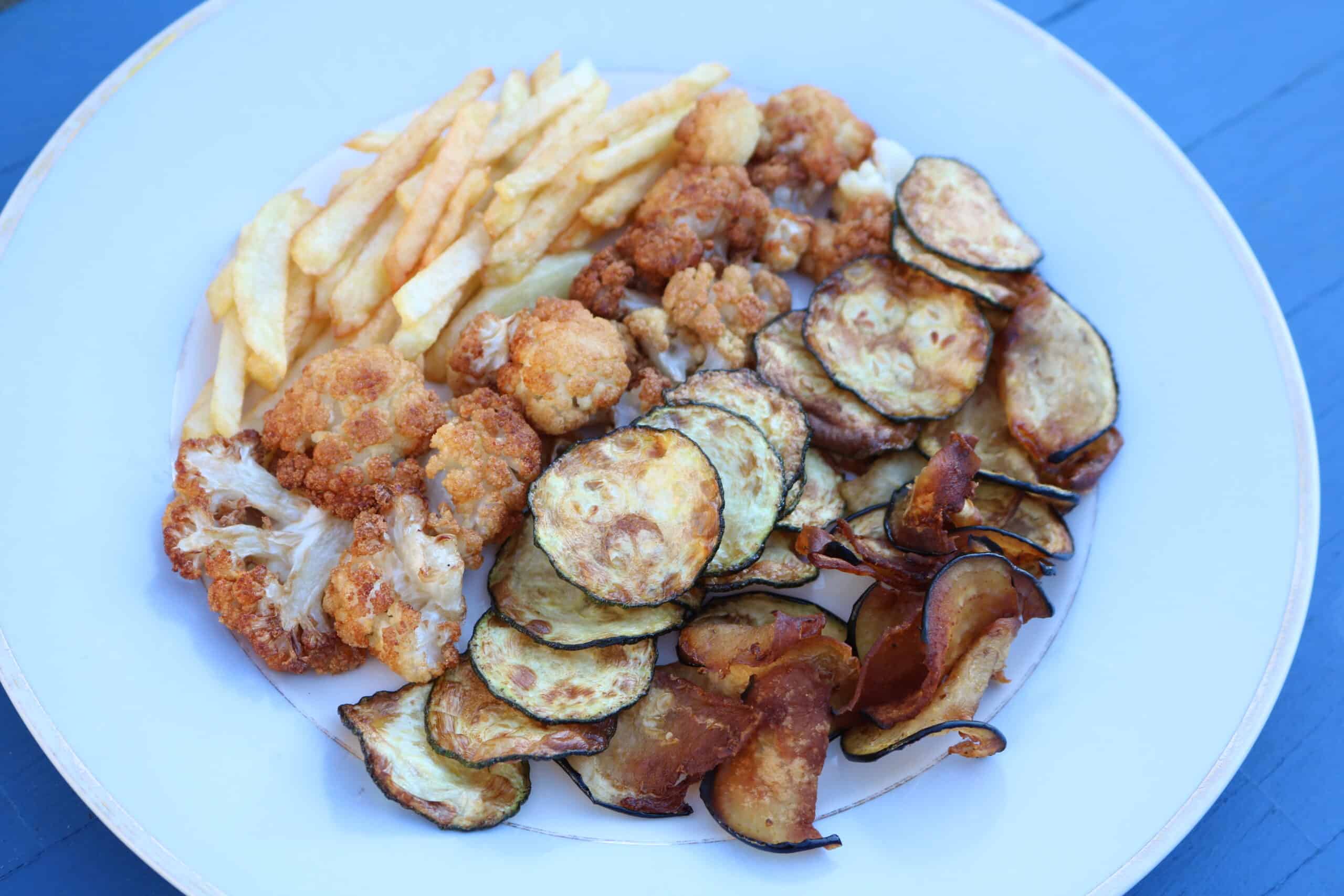 Jump to:
Ingredients
I love making cauliflower, potato chips (fries), eggplant (aubergine) and zucchini (courgette).
My top tip for making the slicing the eggplant and zucchini is to use a food processor to get it super thin. You only need one zucchini, half a small eggplant and part of a cauliflower.
I chop the the potato chips by hand and select an all rounder potato suitable for frying such as maris piper.
If you are not frying the potato chips (fries) right away you can soak them in a water filled bowl, and drain when you are ready to fry.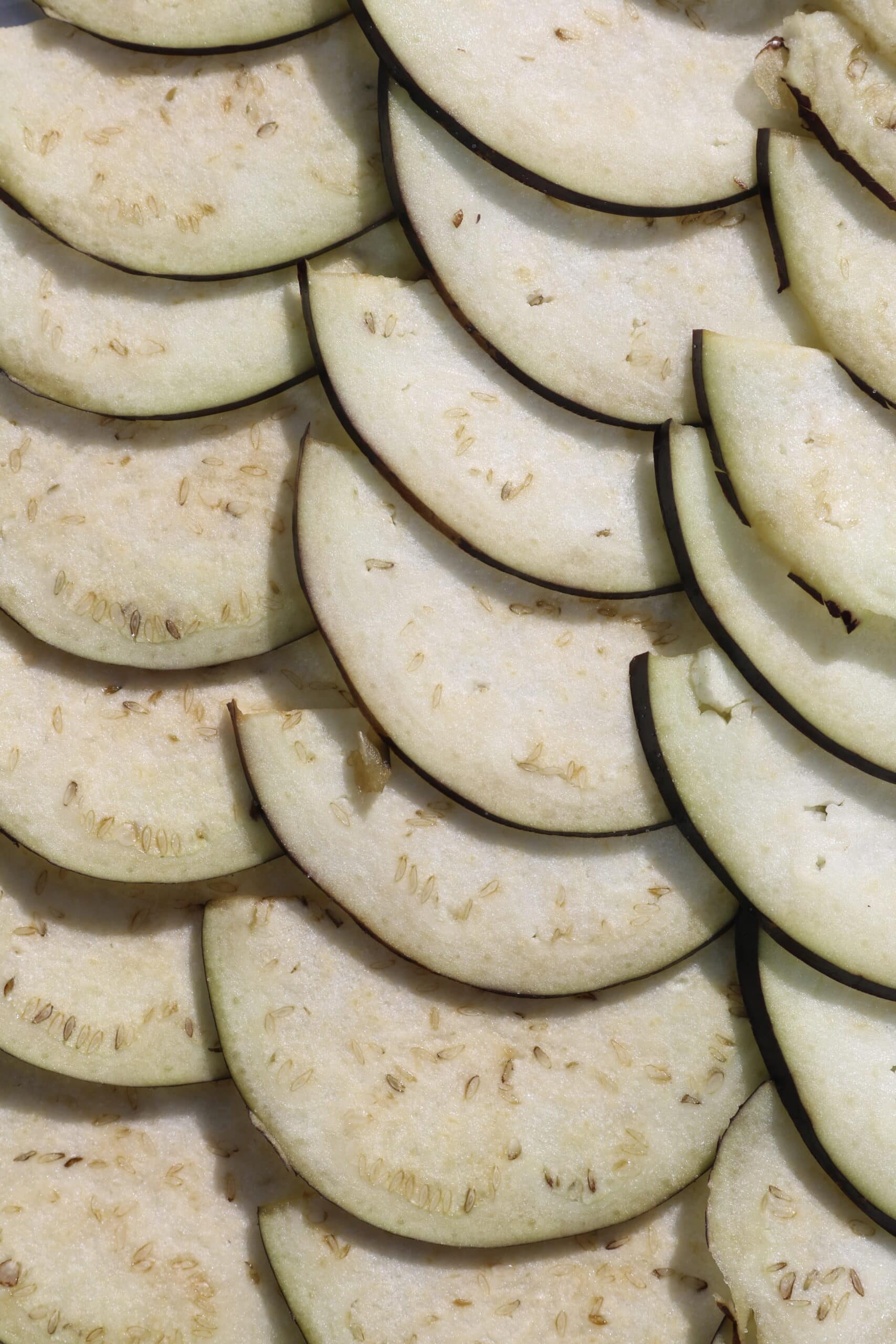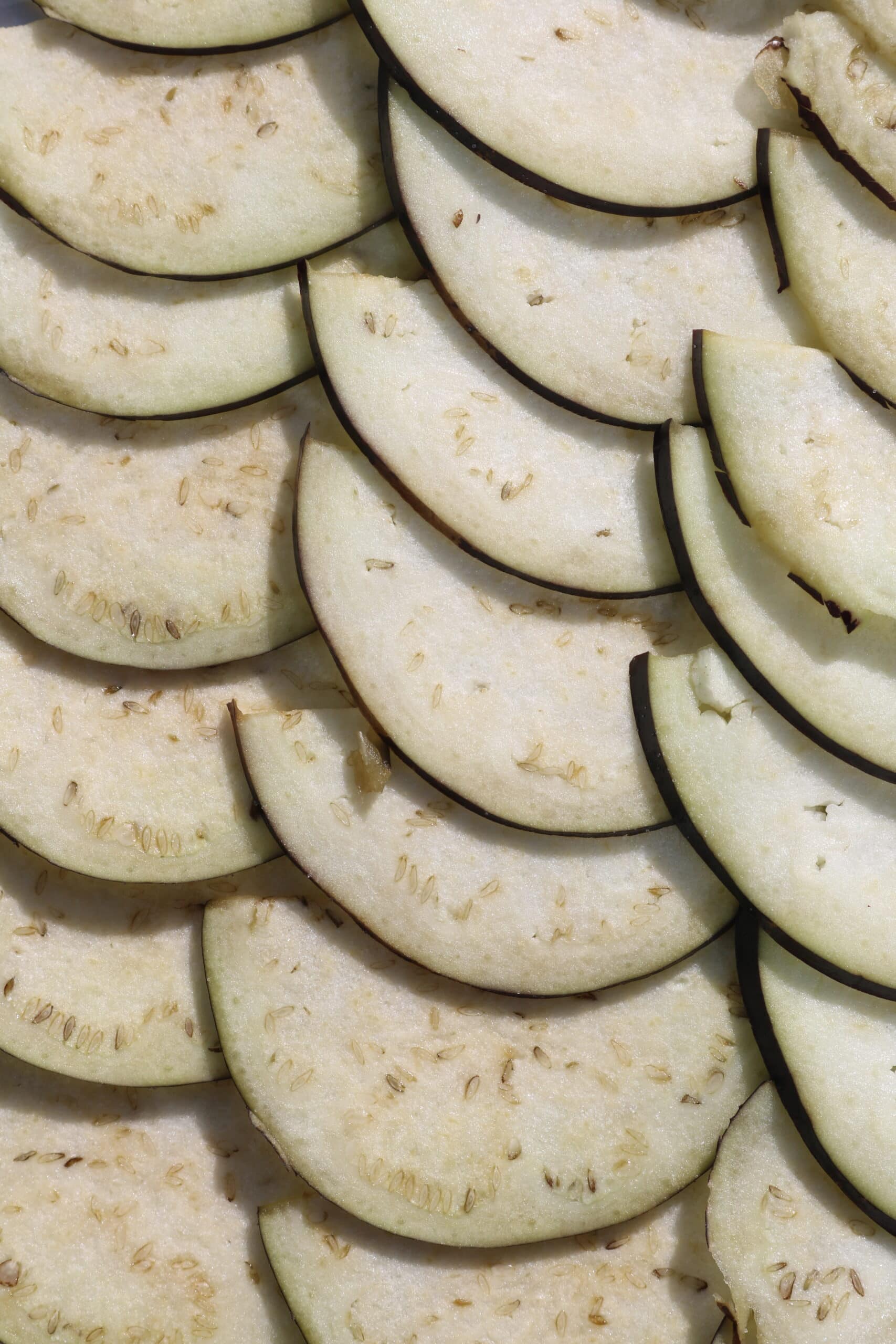 Instructions
Once you've washed the vegetables, either dry them out in the sunshine (if there is any unlike here in the UK!) or blot them out with kitchen towel. Then sprinkle on a pinch of salt and leave them out to dry.
Sprinkle with a little salt, careful not to go overboard as you can always add salt later.
I do this as want to naturally take out as much moisture as I can before I fry them. The reason why people have oily vegetables is because they've soaked up too much water in the hot oil.
If you dehydrate them first in sunshine for a few hours then they will become beautifully crisp and use less oil, making them healthier-ish. Sort of 😅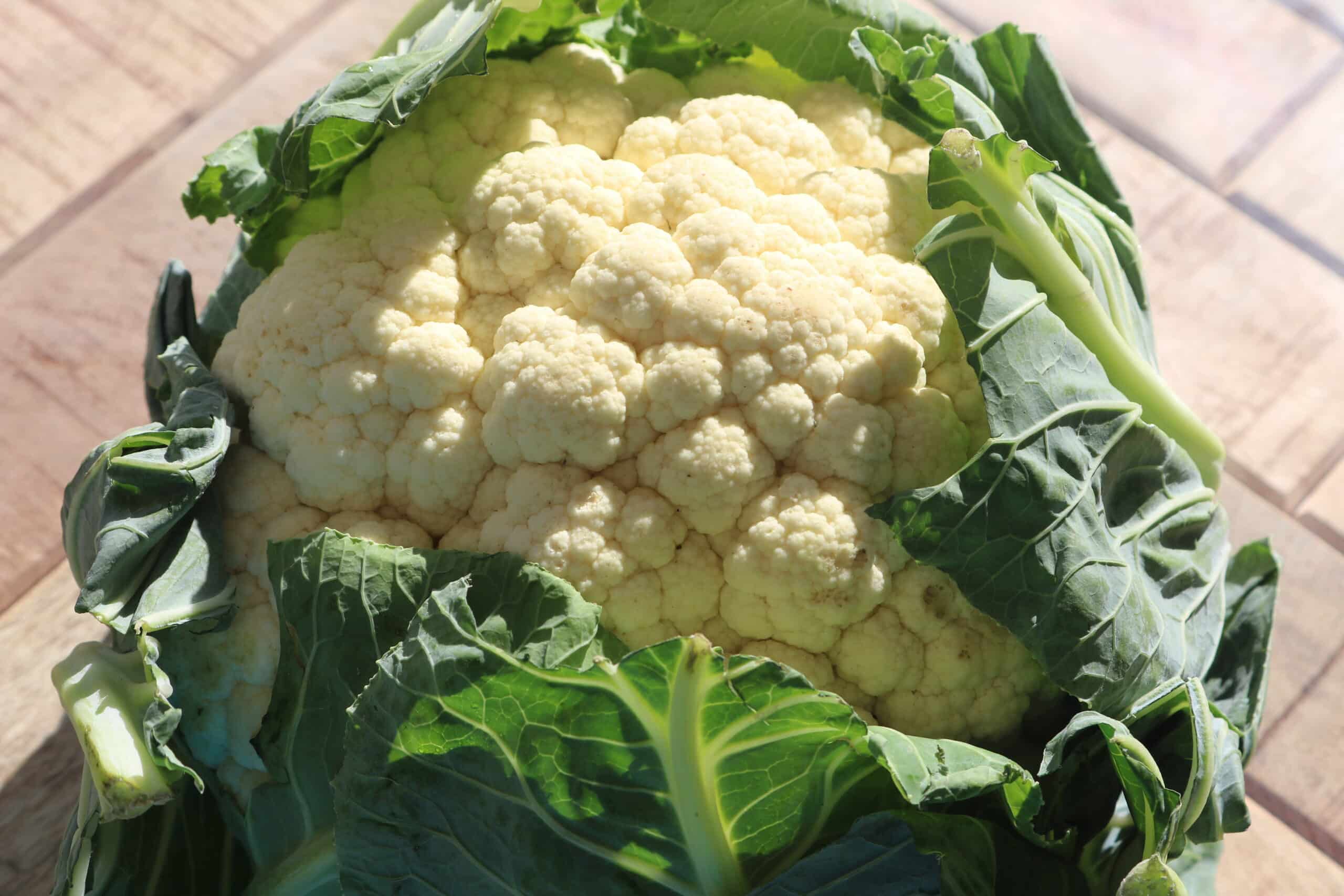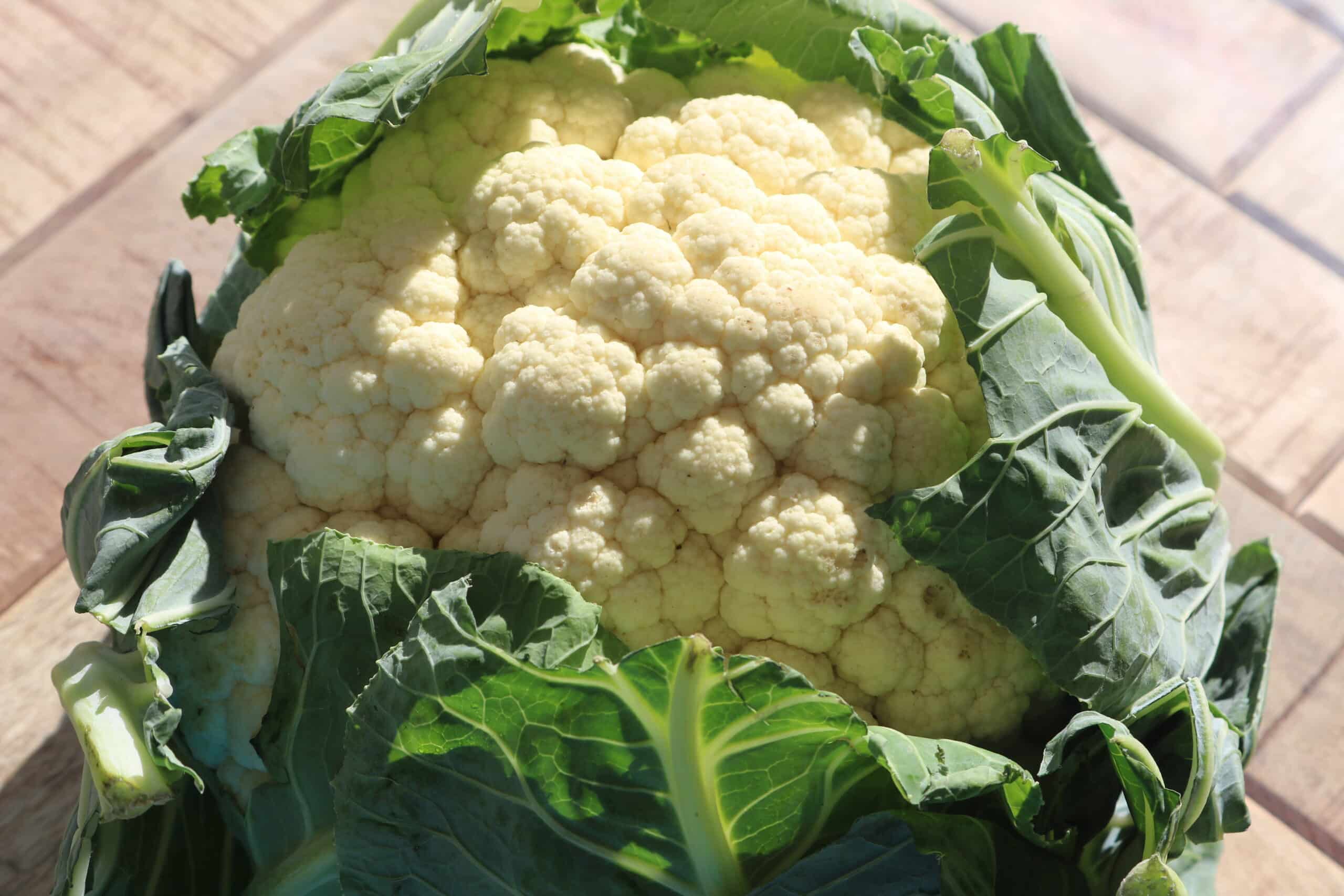 Prep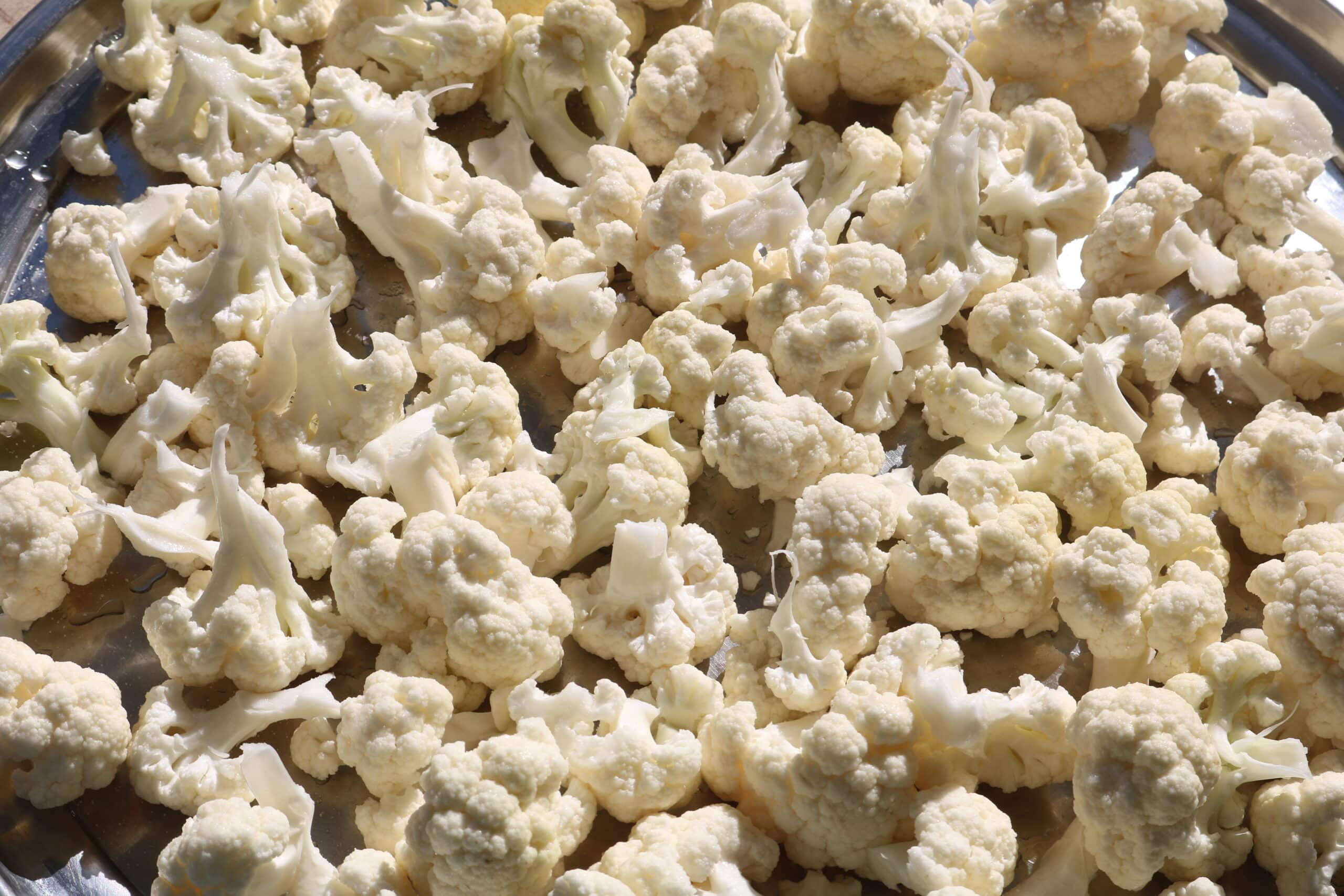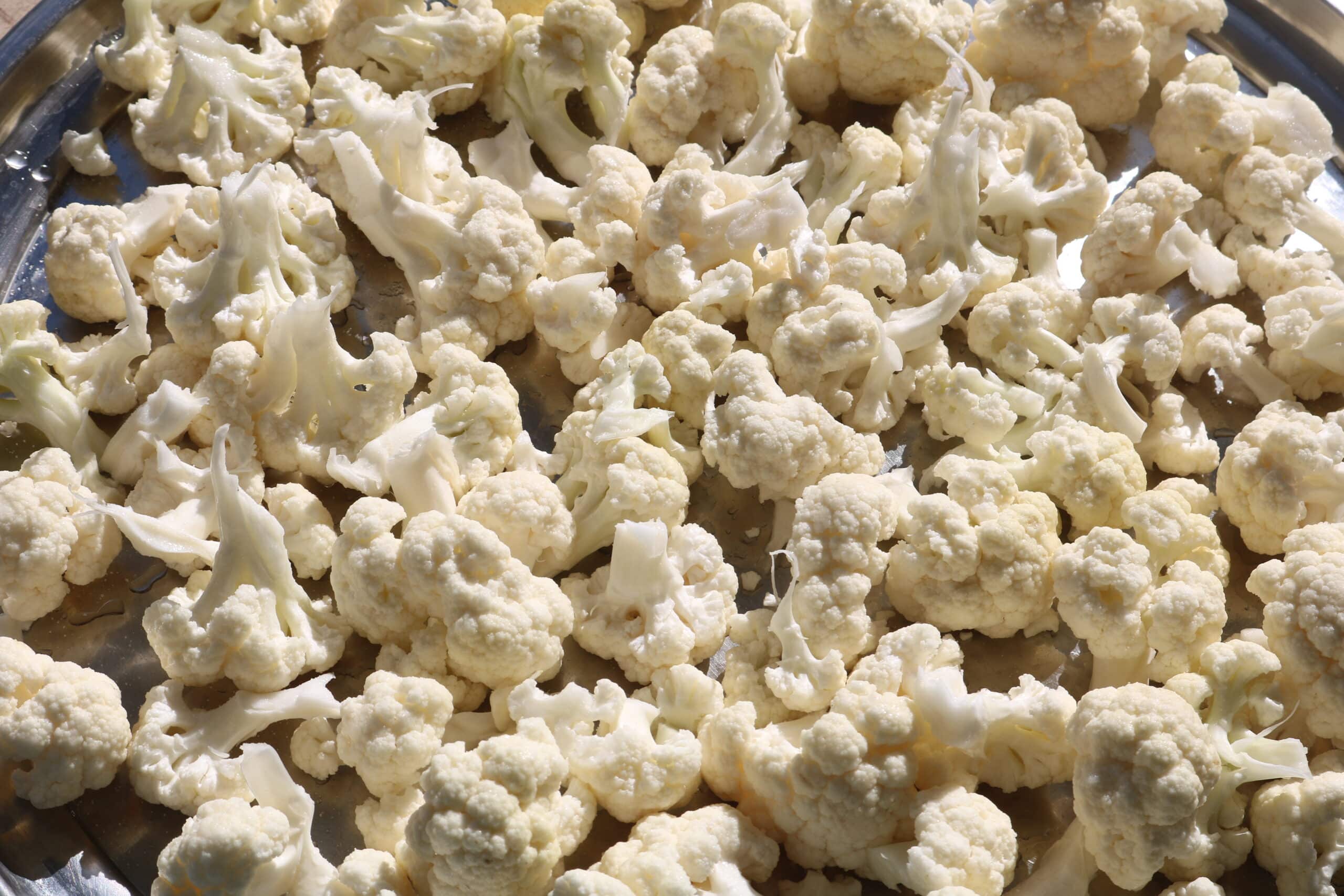 Dehydrate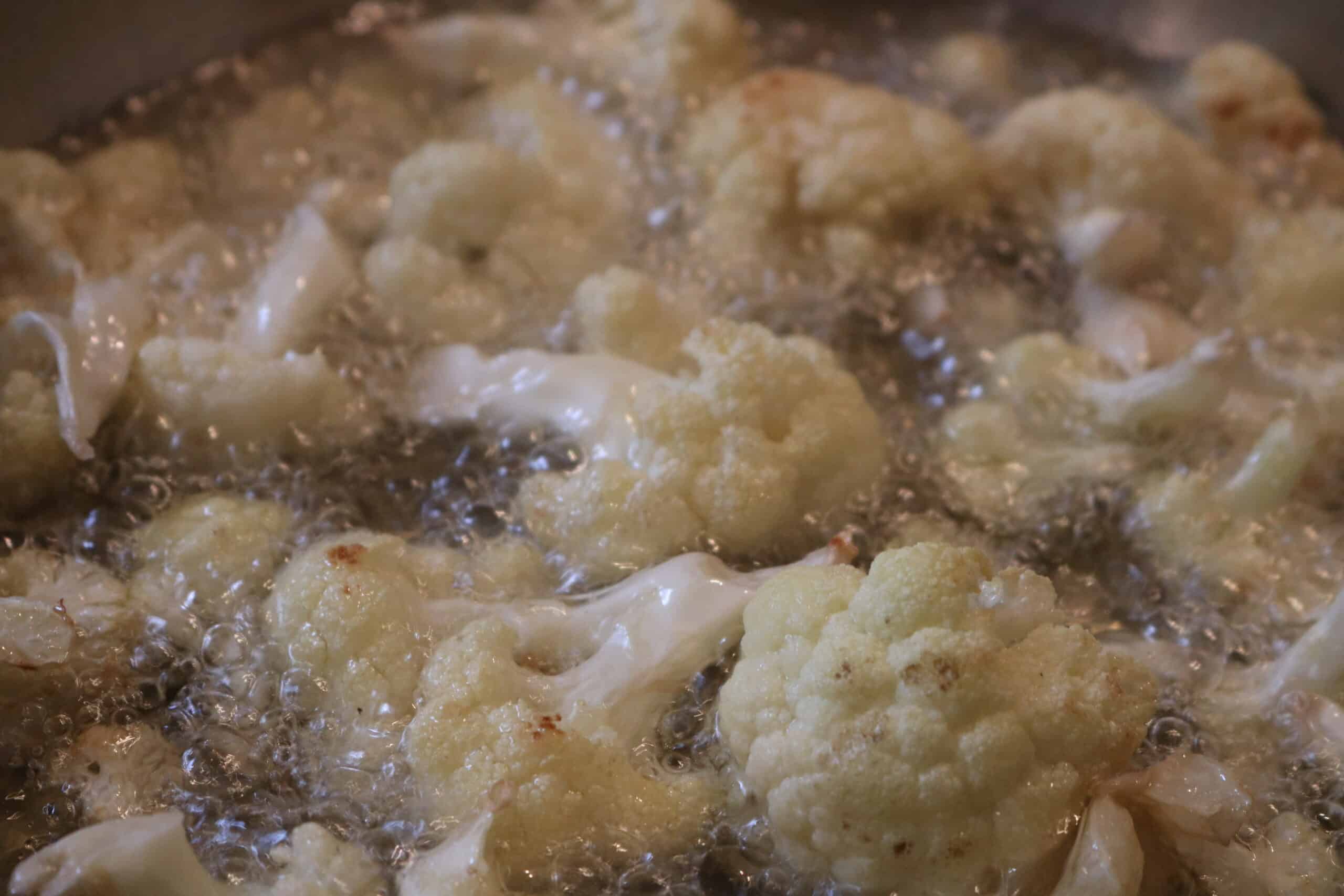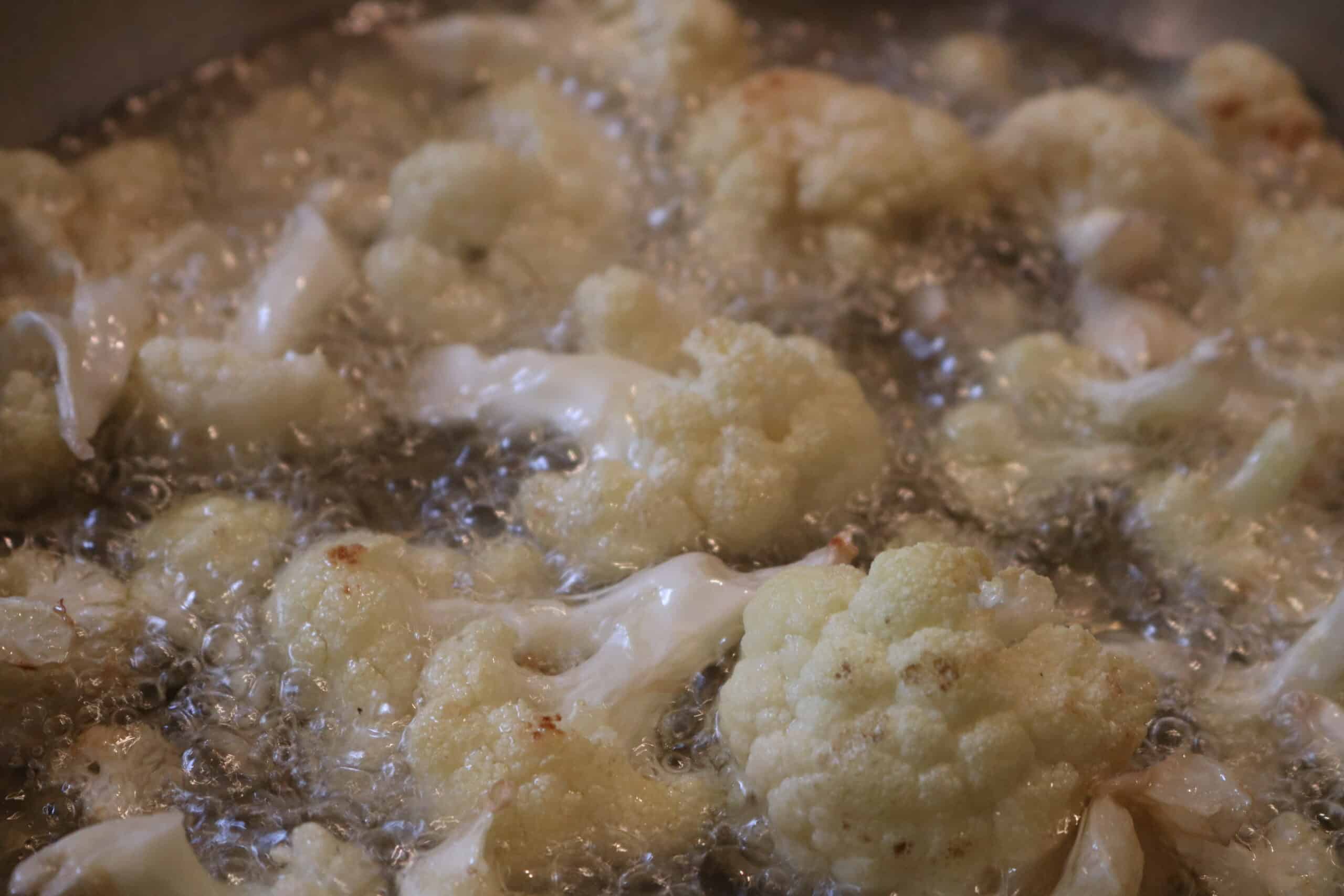 Deep fry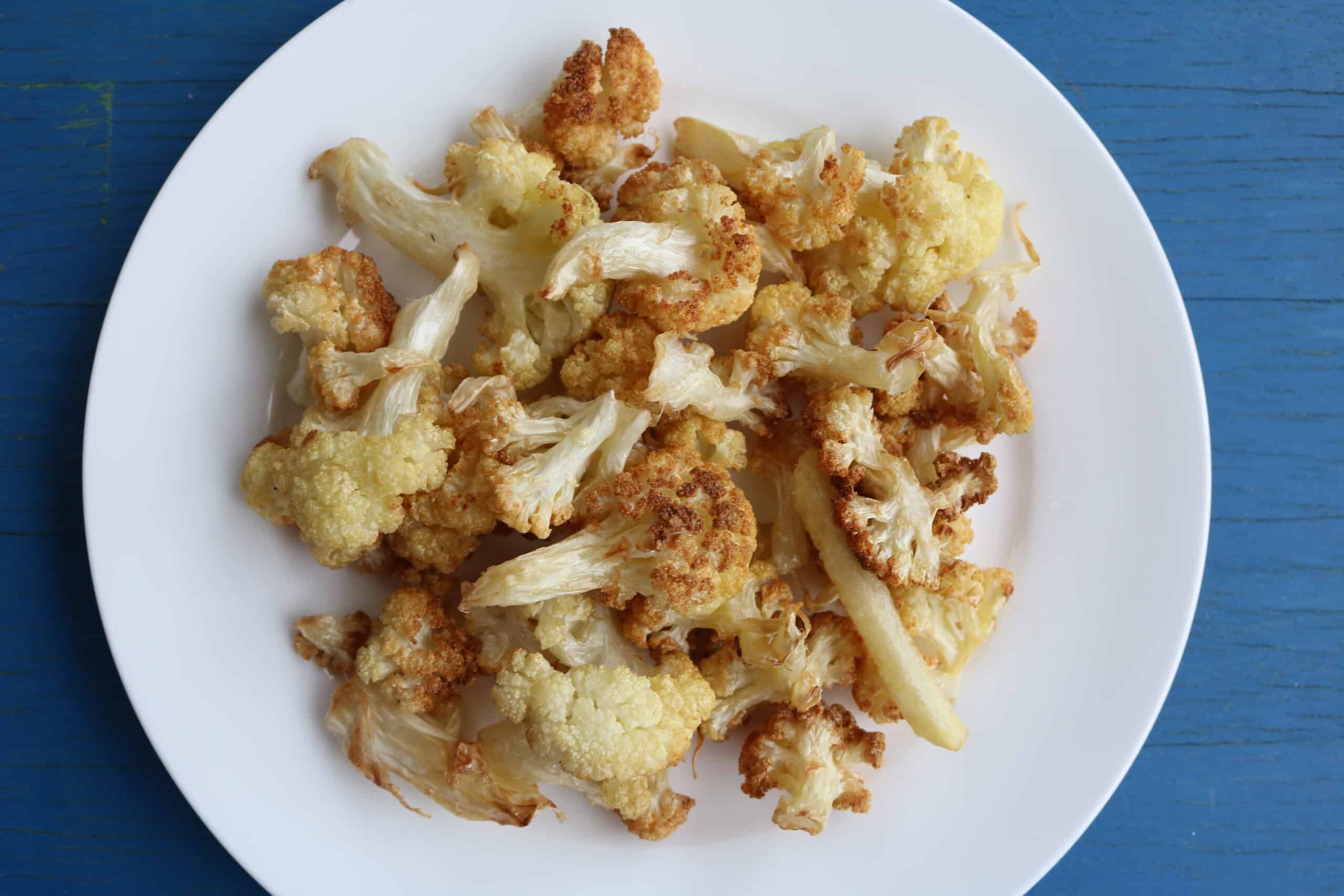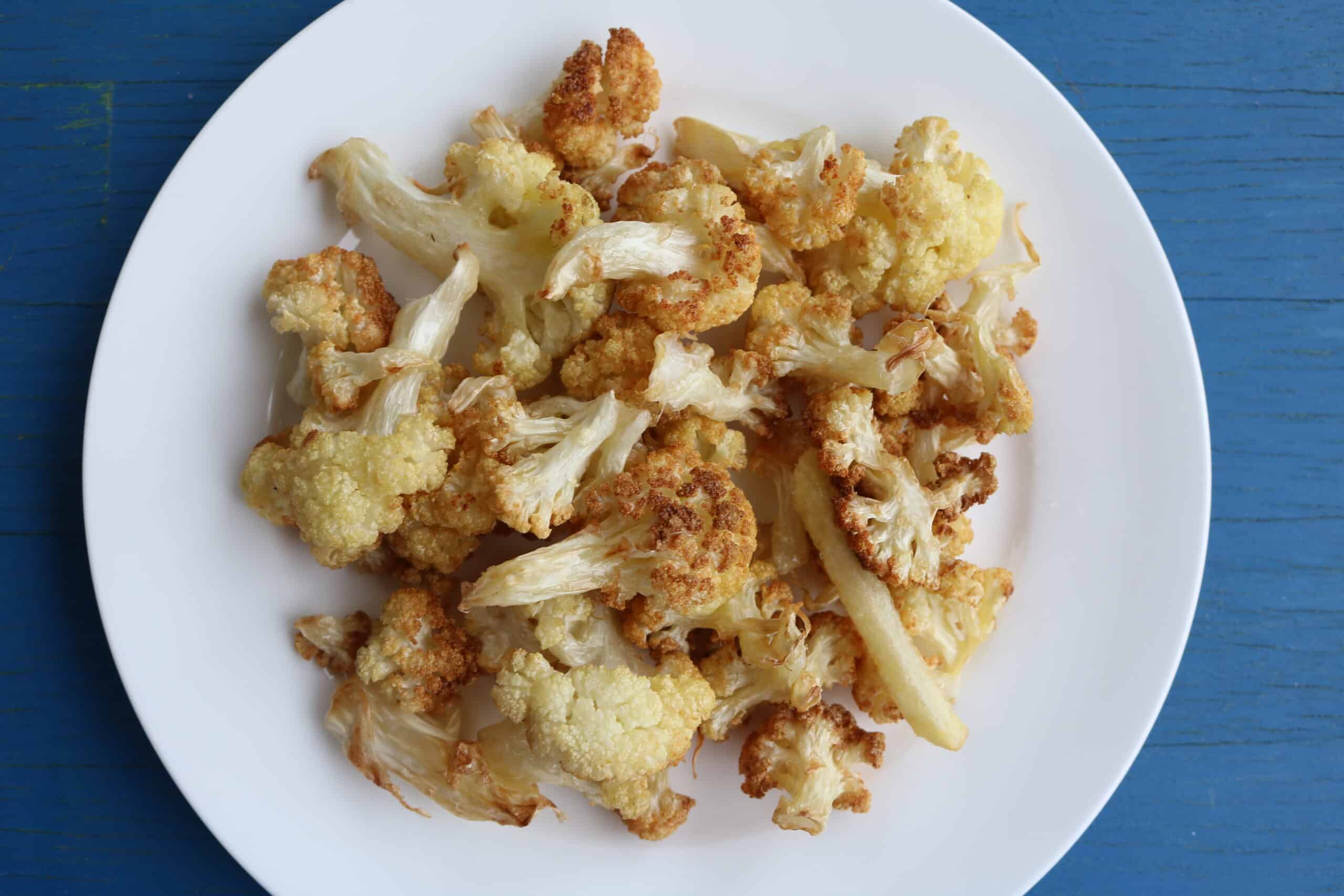 Serve
Make sure the vegetable oil is quite hot before you put the maqali in. You can test it by putting in a little cauliflower floret or potato piece and if it sizzles well then you know the oil is hot enough.
Don't crowd the pan when you are frying the vegetables, meaning it's better to do them in batches rather than all in one go. Turn them only occasionally to get an even colour on all sides.
When you are taking out the vegetables reduce the heat so you don't burn them. Then turn up the heat again ready for the next batch.
The order you fry the vegetables in is also something to think about. I do the potato chips (fries) first, then the cauliflower then the eggplant.
This means that the darker vegetables don't discolour the lighter ones.
Maqali wrap
The most important thing for the best wraps is extra fresh flatbreads. You can test this by squeezing the bread in the shop and if it rebounds then its super fresh.
It also doesn't hurt to ask your Middle Eastern grocer what days they import them in.
Tomatoes and spicy pickles with a good drizzle of tangy tahini sauce will finish off your maqali wrap nicely....and of course some nice hot sauce, my favourite is chipotle.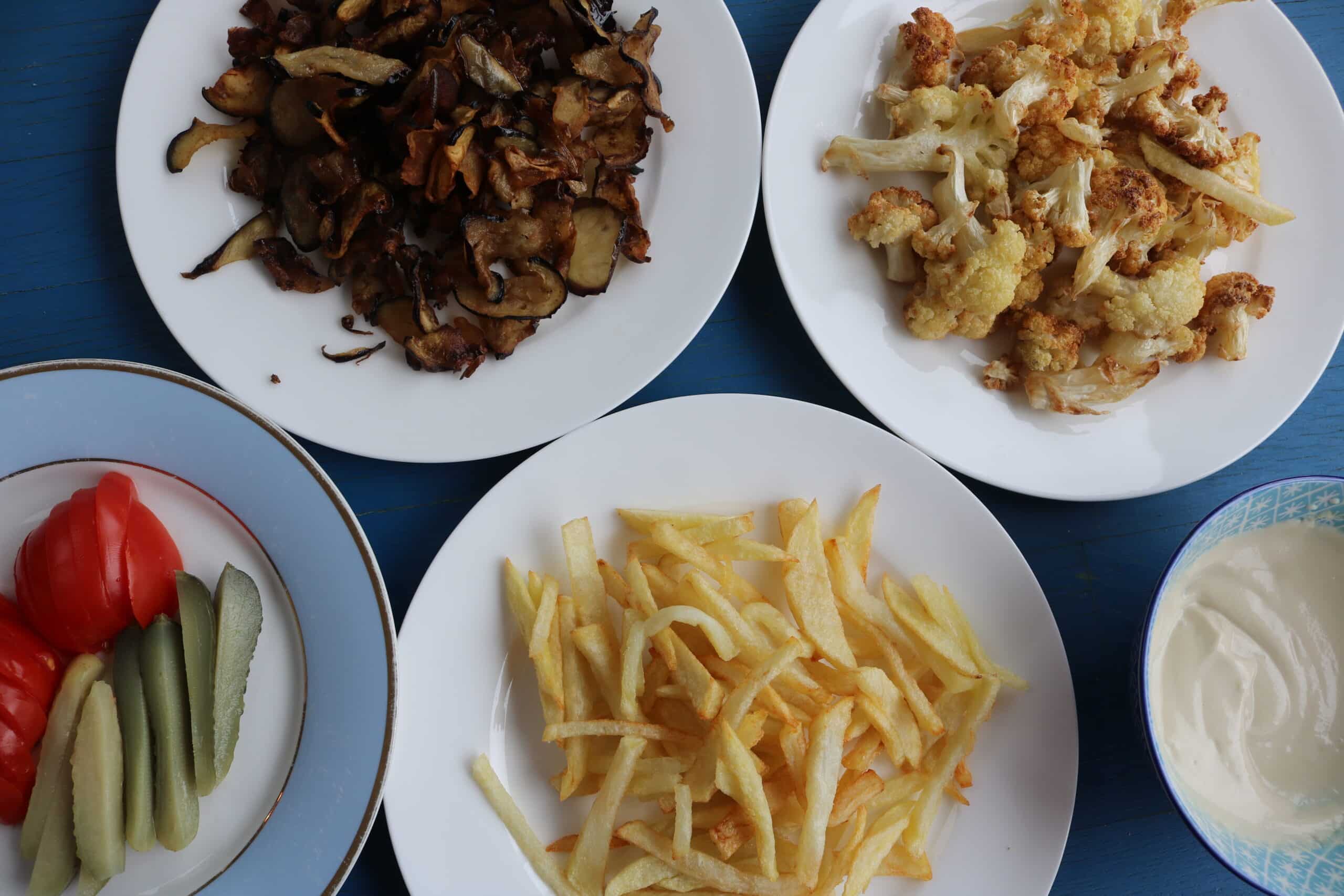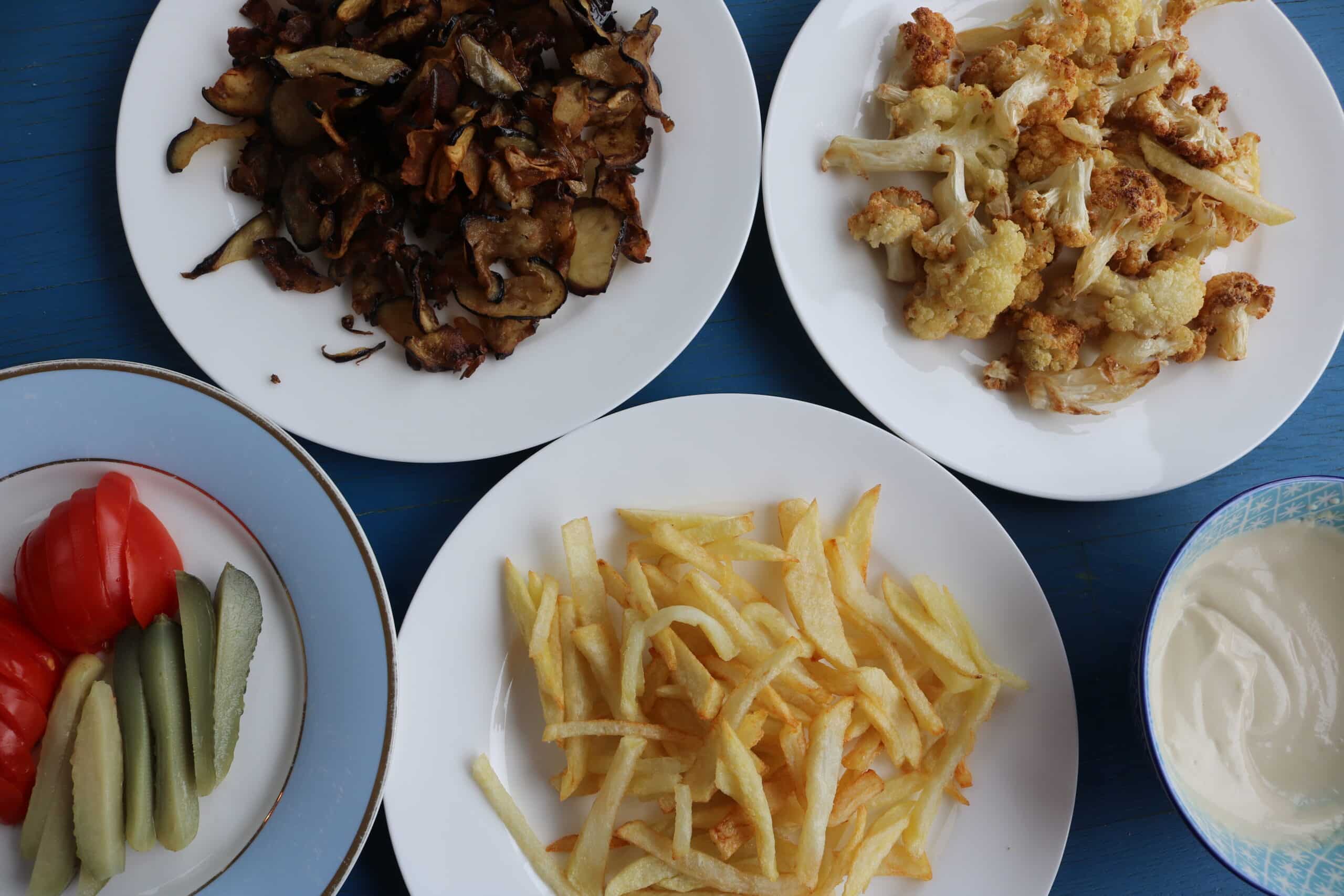 The tahini sauce is made by whisking together tahini, lemon juice, water and a pinch of salt very quickly till they combine. Full tarator recipe can be found here.
You could always use some hummus instead, depending on what you have.
Another way you can make this is using burger bread. Layer thinly sliced tomatoes, pickles and the maqali with all the condiments on top. It does get messy though be warned.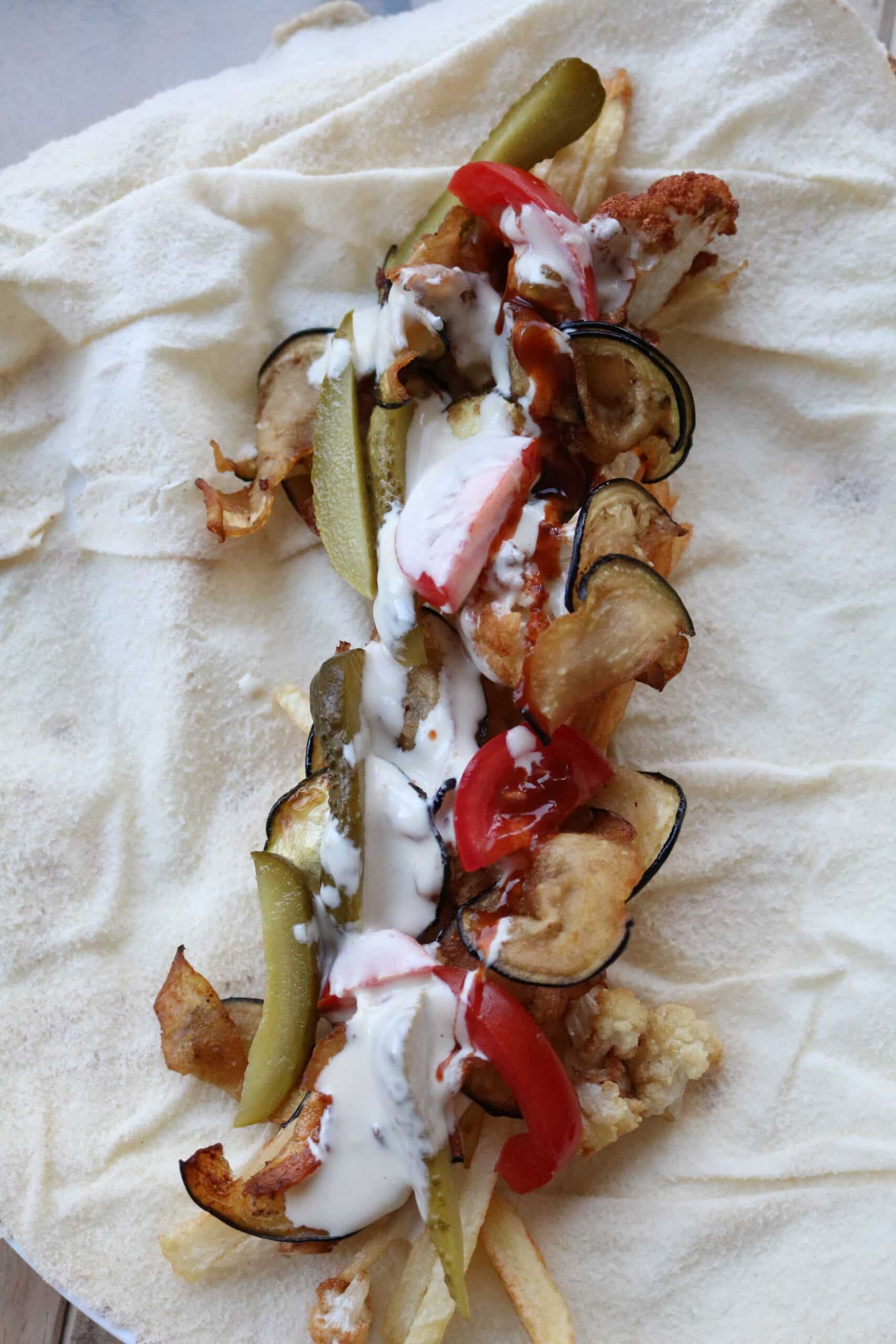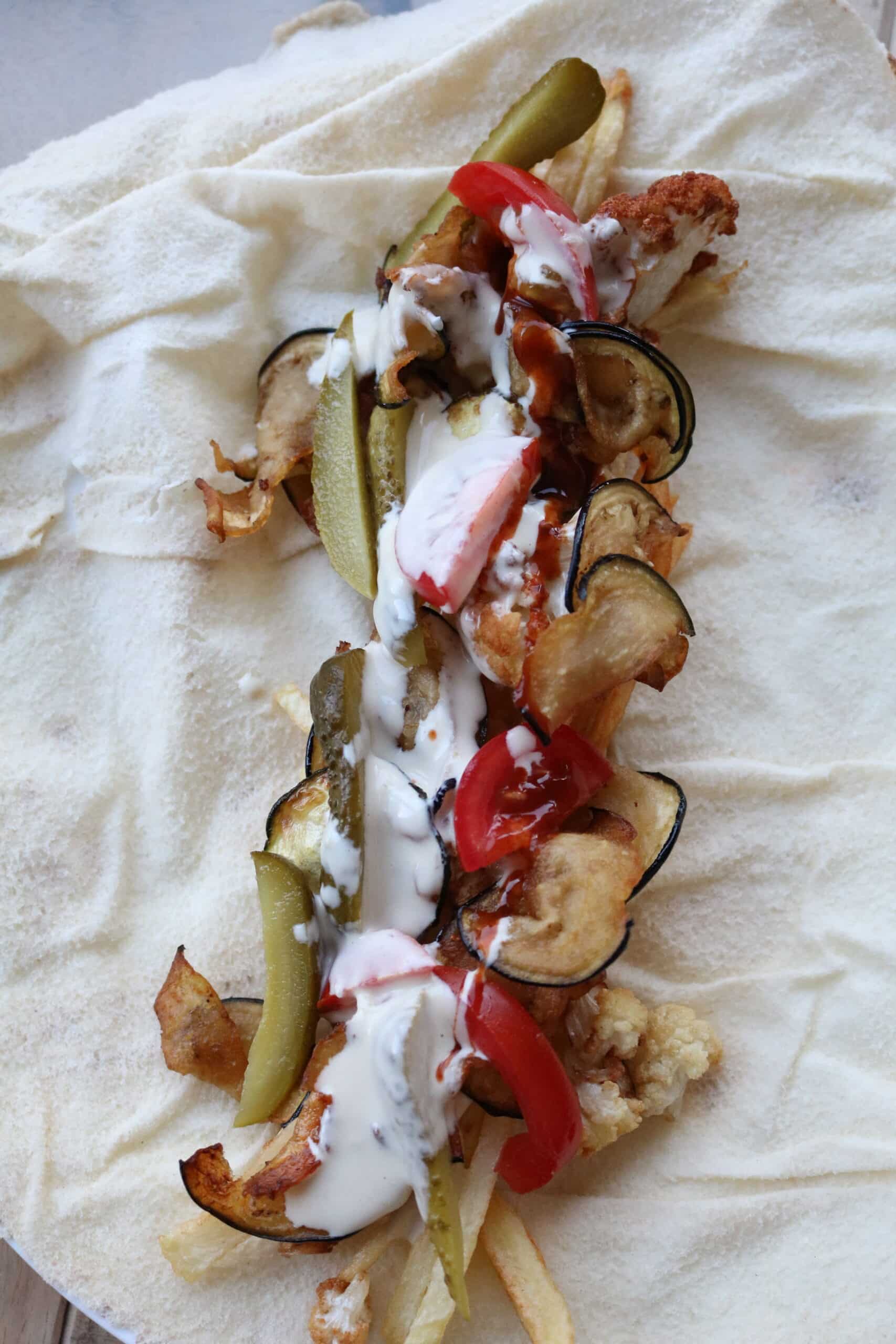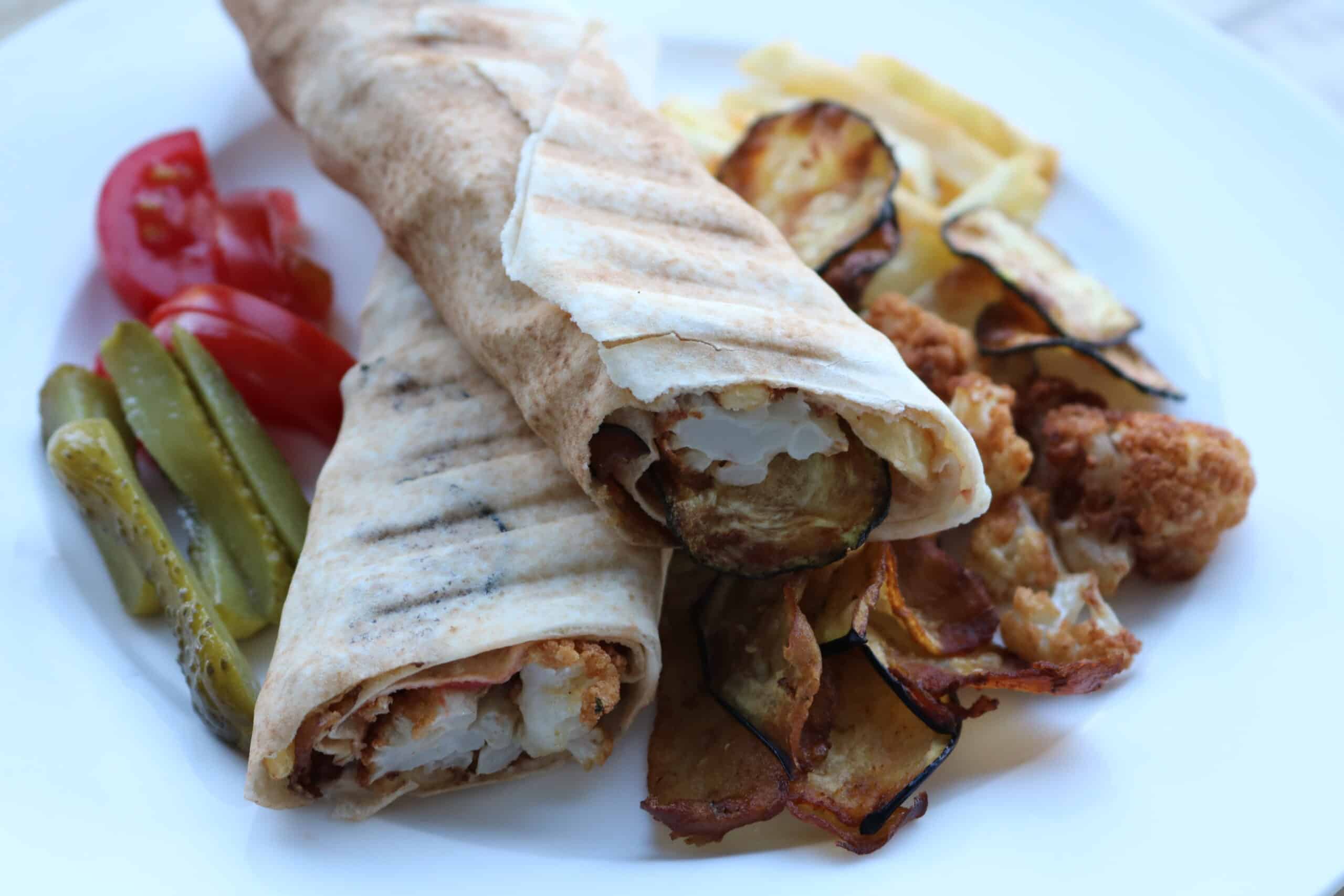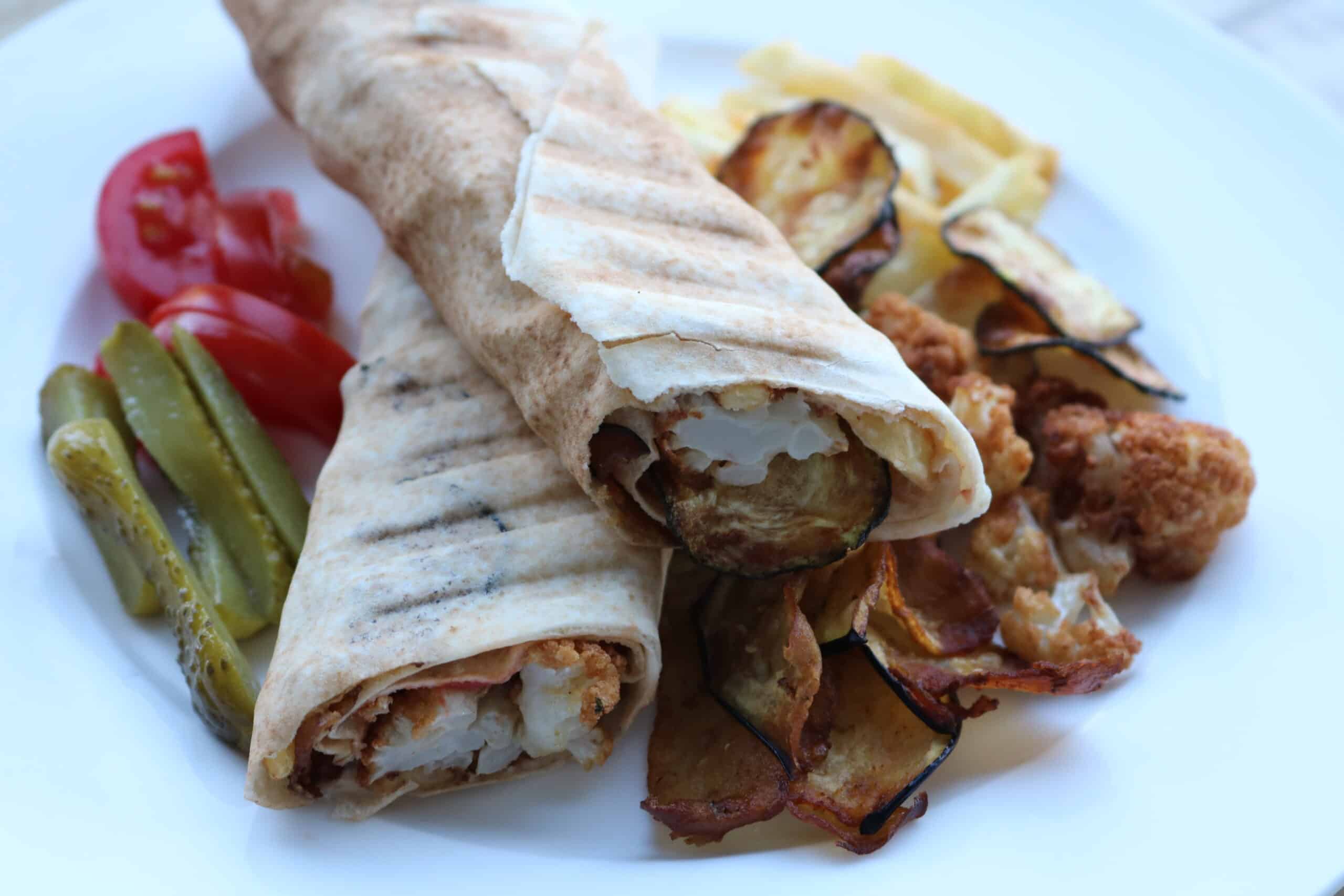 Equipment
I fry my vegetables in a deep stainless steel pan. I don't like electric fryers cluttering up my kitchen. Don't even ask me about air fryers I know nothing about them.
Make sure you have lined several plates with double layer paper towels to absorb the extra oil.
📖 Recipe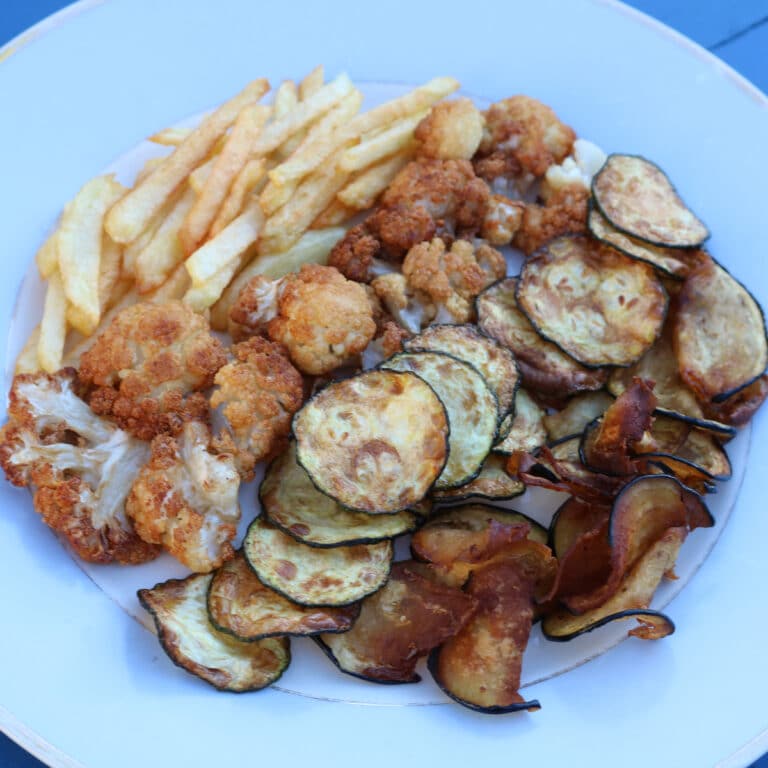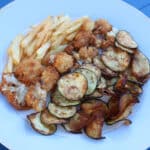 Maqali (fried vegetables)
Lebanese fried vegetable selection
Ingredients
½

a small eggplant

(aubergine)

1

zucchini

(courgette)

½

a cauliflower

2

medium potatoes

Salt

Vegetable oil
Instructions
Wash the vegetables and pass the zucchini and eggplant through the 2mm blade in the food processor. Lay them out onto a wide tray and sprinkle with salt.

Divide the cauliflower florets into small bitesize chunks, removing the thick stem. Sprinkle with salt and lay on a tray

Leave the zucchini, eggplant and cauliflower out for a few hours, ideally in direct sunshine, and blot out any moisture with paper towels.

Peel and slice the potatoes into thin rounds and slice lengthways again into fries no more than 5mm thick.

When you are ready to fry, pour enough vegetable oil into a deep stainless steel pan (approximately ¾ full) and heat up the oil on medium-high heat

Place one potato chip into the oil and when it begins to sizzle well, fry the potato chips until golden

Then fry the zucchini and cauliflower before the eggplant in batches (do not overcrowd the pan). Transfer to plates lined with paper towels to drain extra oil.

Enjoy as part of a mezze selection or in a wrap with tomatoes, pickles, tahini sauce and hot sauce.
Recipe Notes
If you are not frying the potato chips (fries) right away you can soak them in a water filled bowl, and drain when you are ready to fry.