Learn how to make a quick and easy tahini sauce (or Tarator as we call it in Lebanon) to brighten up sandwiches, grills and even as a dipping sauce to savoury snacks.
What is Tahini?
Tahini is made from roasted sesame seeds and is a must have ingredient in any Middle Eastern kitchen.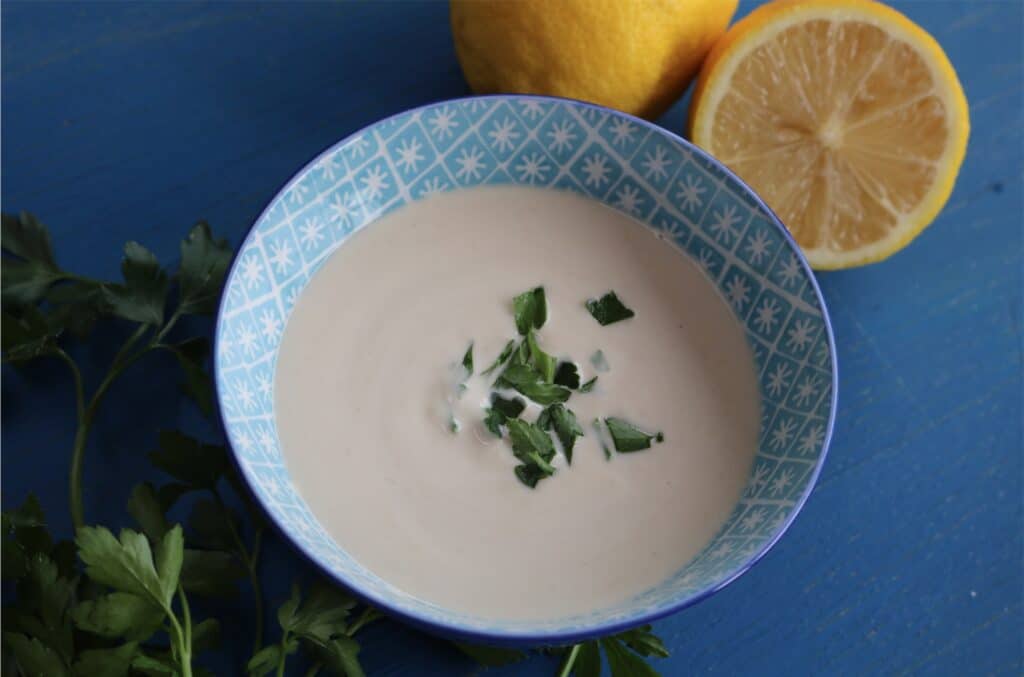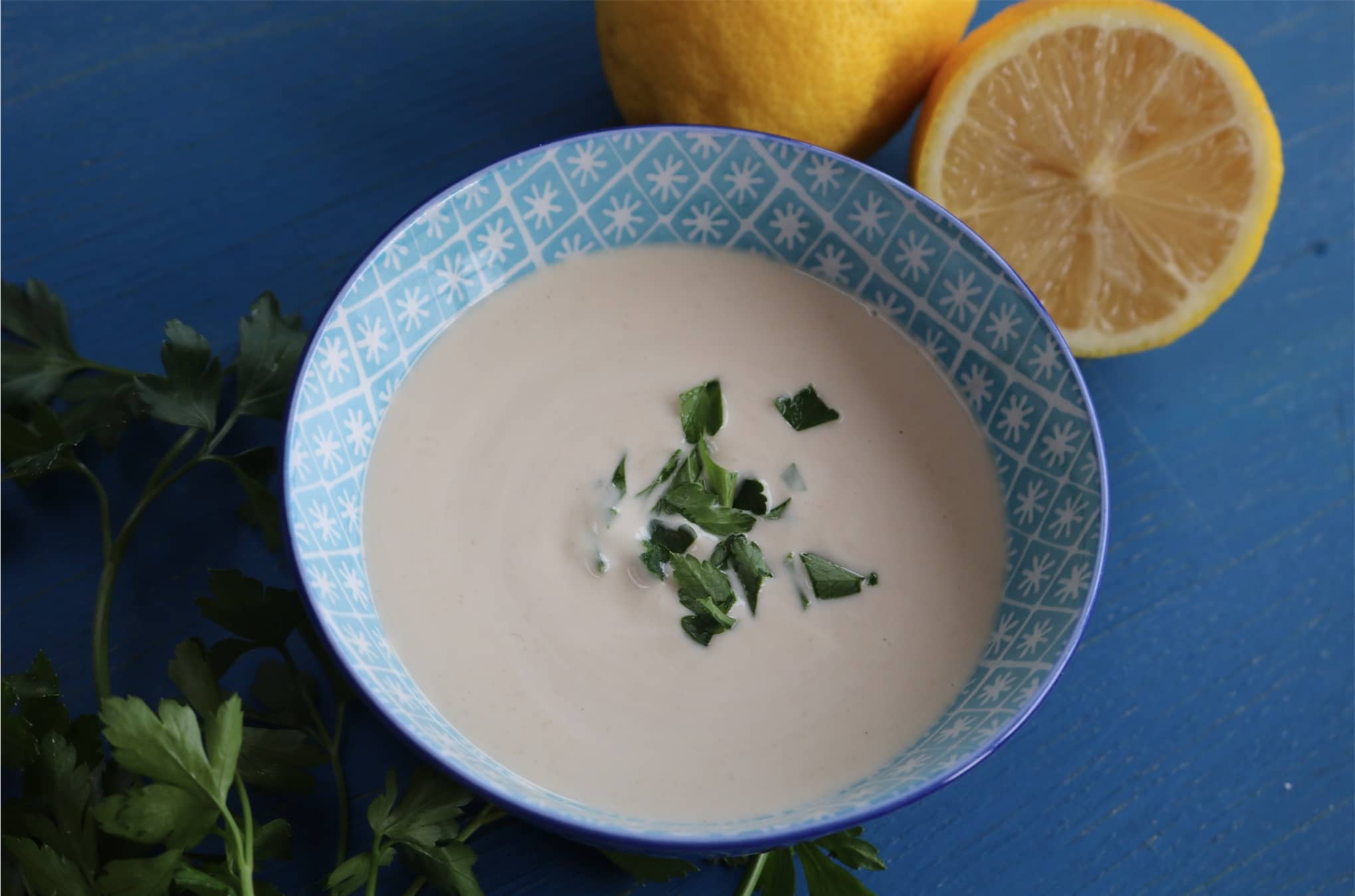 Most people might have first tried it in hummus and might not recognise it on it's own. It is very intense and can be overwhelming if not used correctly.
Tahini sauce is very thick and you need to shake the jar of tahini well before use.
You can buy small jars in most supermarkets but really if you are a tahini lover you should source the big jars from the Middle Eastern grocery stores or even online these days.
They are usually much better quality and turn out cheaper too.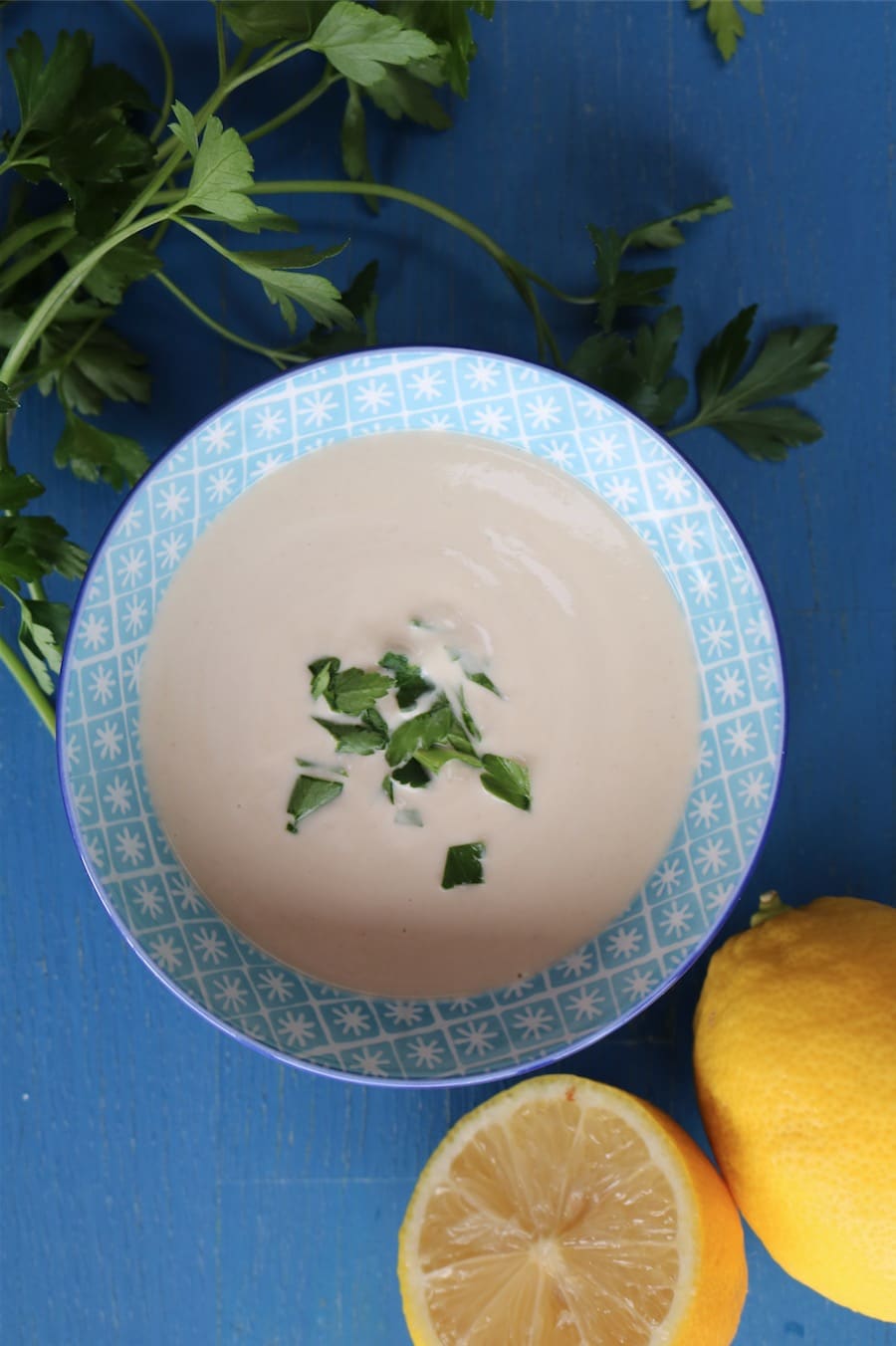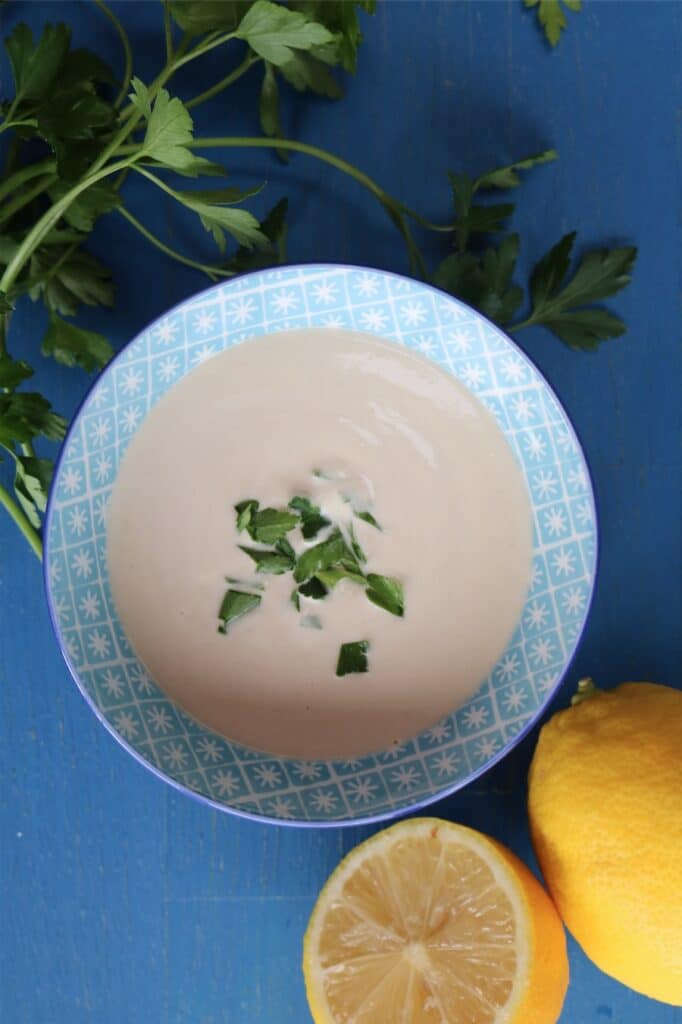 Tips on making the best tahini sauce
The consistency you are going for is a loose batter. You don't want it too watery or you will soak the bread and you don't want it to thick or it won't drizzle nicely.
Some elbow grease is required to mix all the ingredients together. Keep whisking with a fork vigorously until everything comes together.
You could use a blender but really, all that washing up?! Also you don't want to overbeat the tahini so just pulse.
Don't be alarmed if the sauce appears split when you add all the ingredients together, just keep mixing fast until suddenly they will combine.
You have to taste and adjust, taste and adjust, bit by bit, as the intensity of the lemons, salt or even tahini can vary.
This is the secret to sauce making there is no other way. Make sure the tahini sauce zings and is not dull or sad or it can't do it's thing.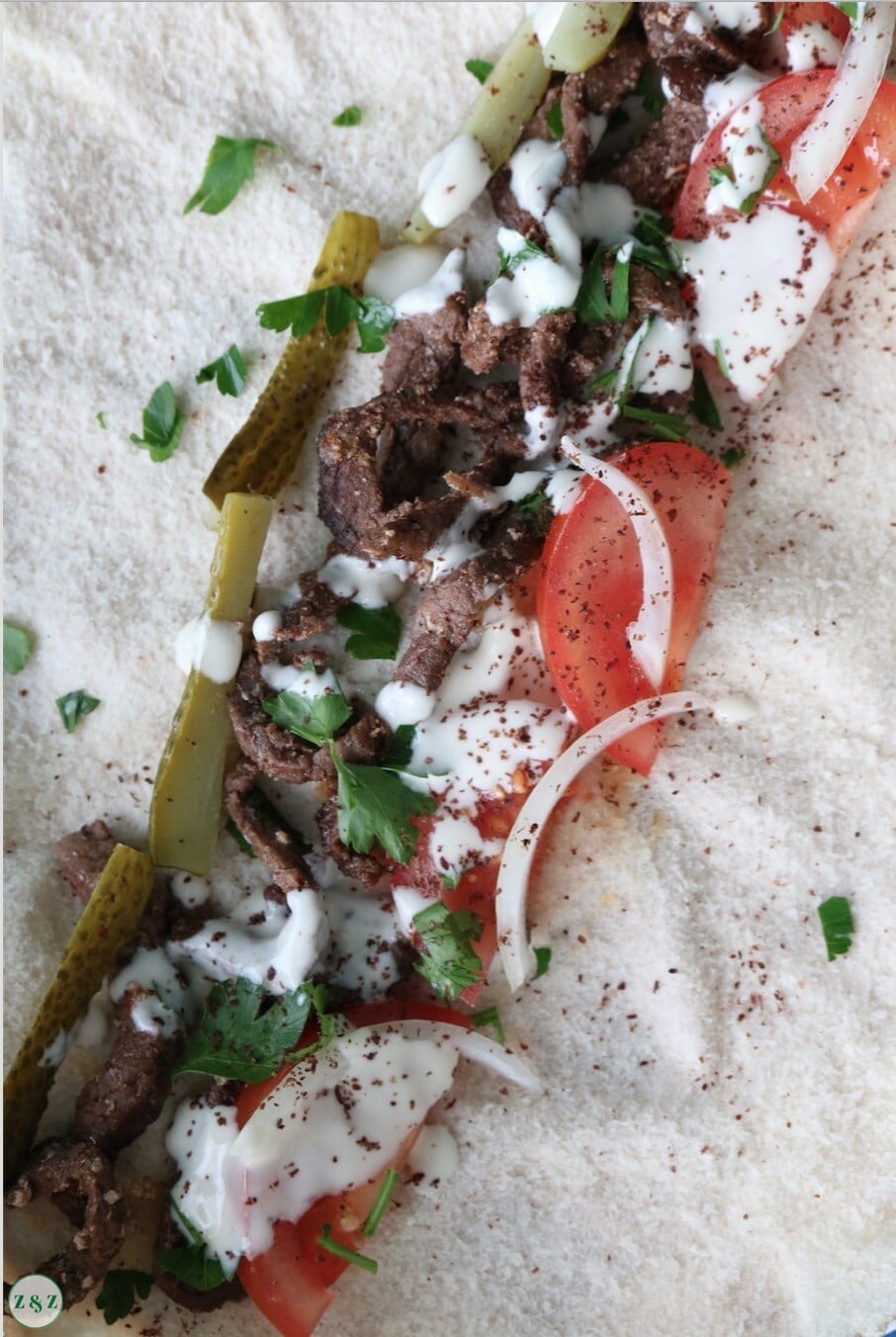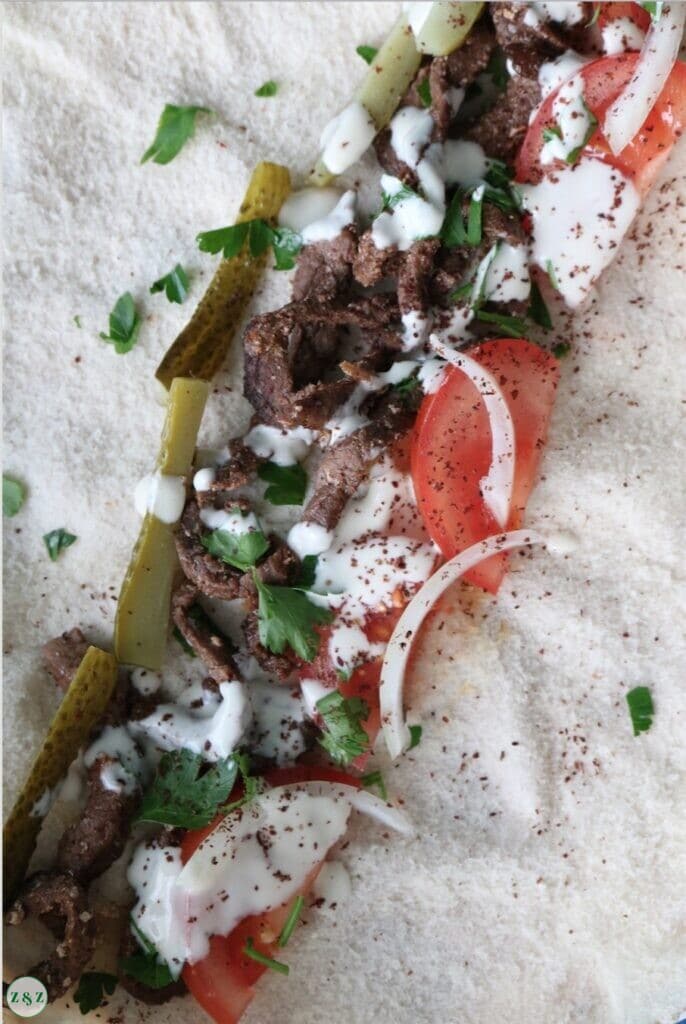 How to eat Tahini sauce
Lebanese people don't usually eat tahini sauce with chicken (which goes better with garlic sauce, recipe here).
I have already made a beef shawarma recipe for you to try this sauce with because I love you.
This recipe makes one bowl of tahini sauce but if you are going for a bbq then you can double or triple it, just be careful with the salt and add it in increments as it doesn't always multiply in proportion.
I cannot have a grilled meat or falafel sandwich without some nice tahini sauce and soon you won't be able to either.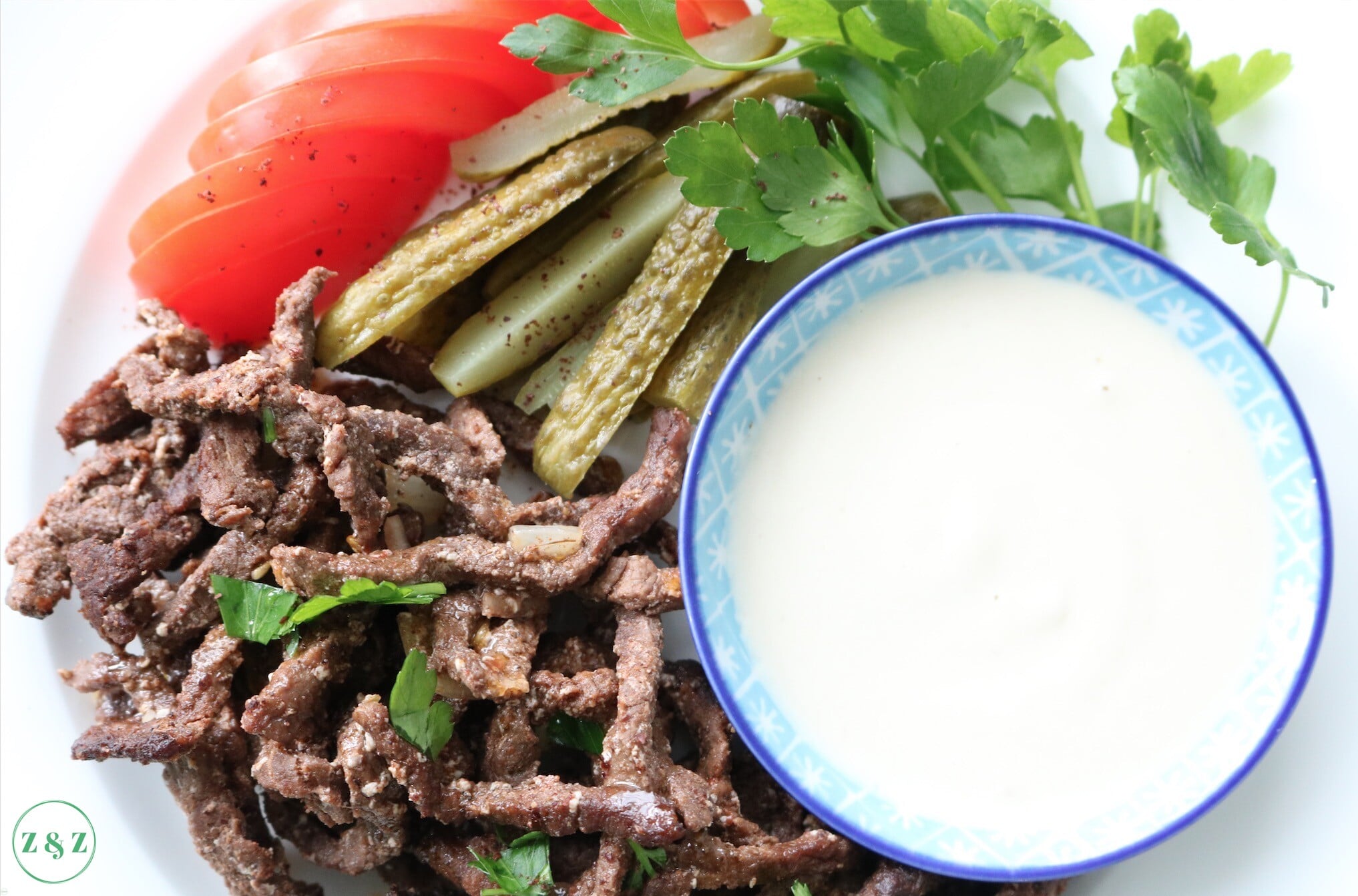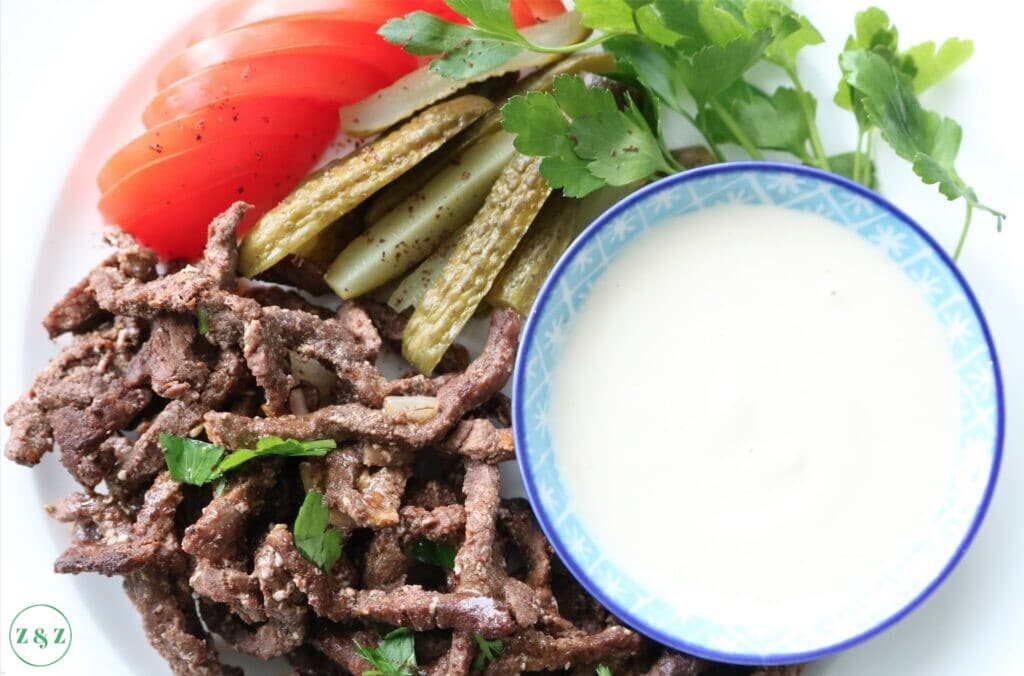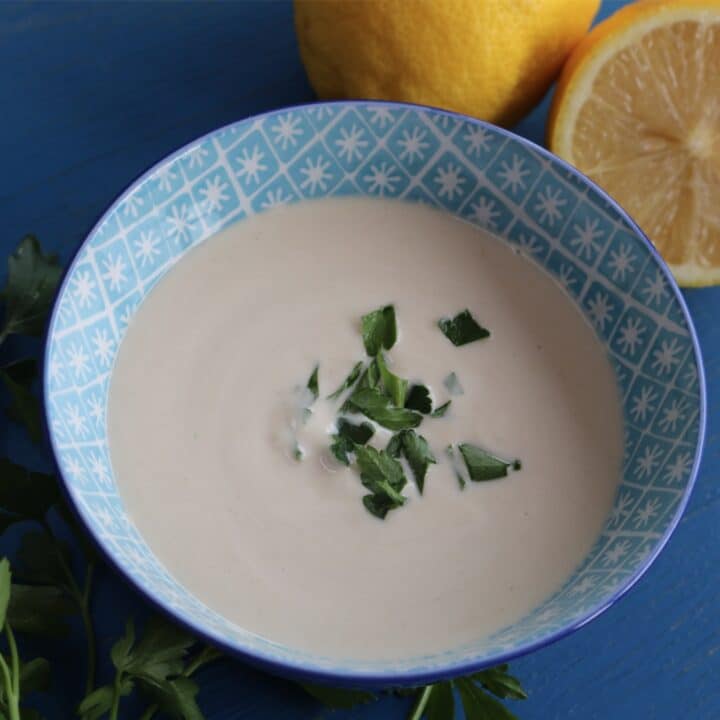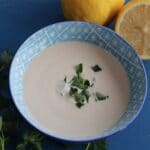 Tahini sauce (Tarator)
Lebanese tahini sauce for shawarma, fish or falafel
Ingredients
½

cup

tahini

6 tbsp

4

tablespoon

lemon

Approx half lemon

½

teaspoon

salt

½

cup

cold water
Instructions
In a bowl, add all the ingredients and stir vigorously for 1-2 minutes. The sauce will begin to combine and thicken after at least a minute so be patient

Taste the sauce and see if it needs more lemon or salt and adjust accordingly

If the consistency is too thick add a tablespoon of cold water at a time but not too much at once, keep stirring until you have a drizzle consistency.

Drizzle on shawarma wraps, falafel sandwiches or fish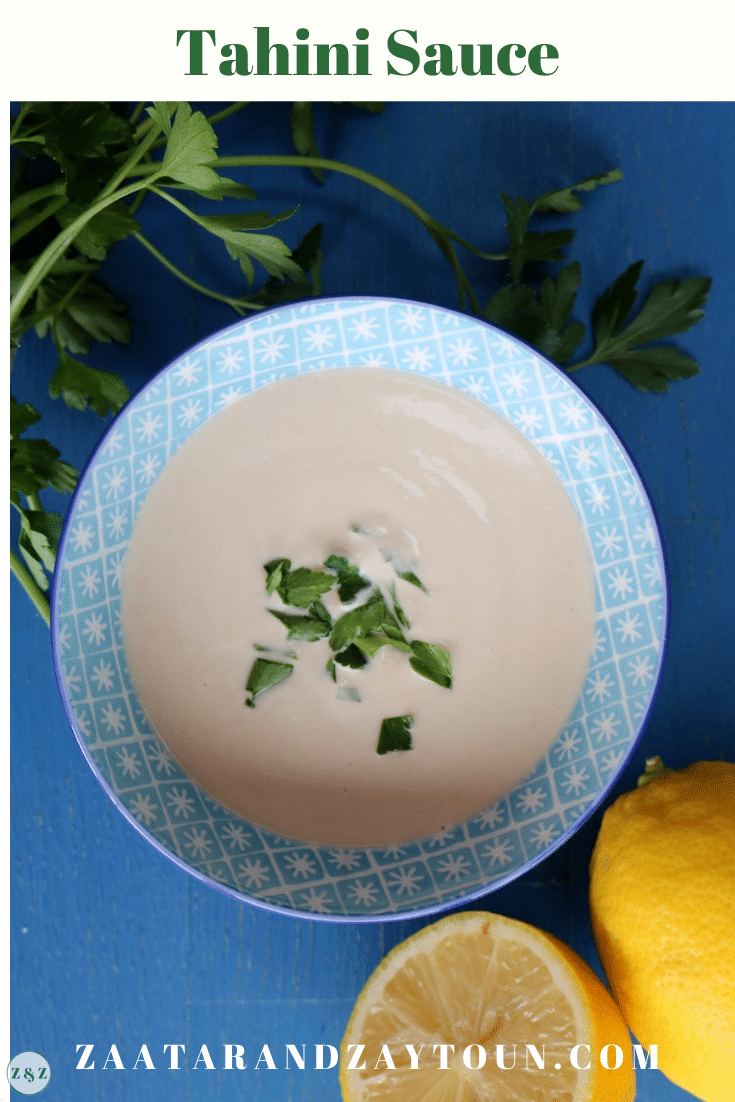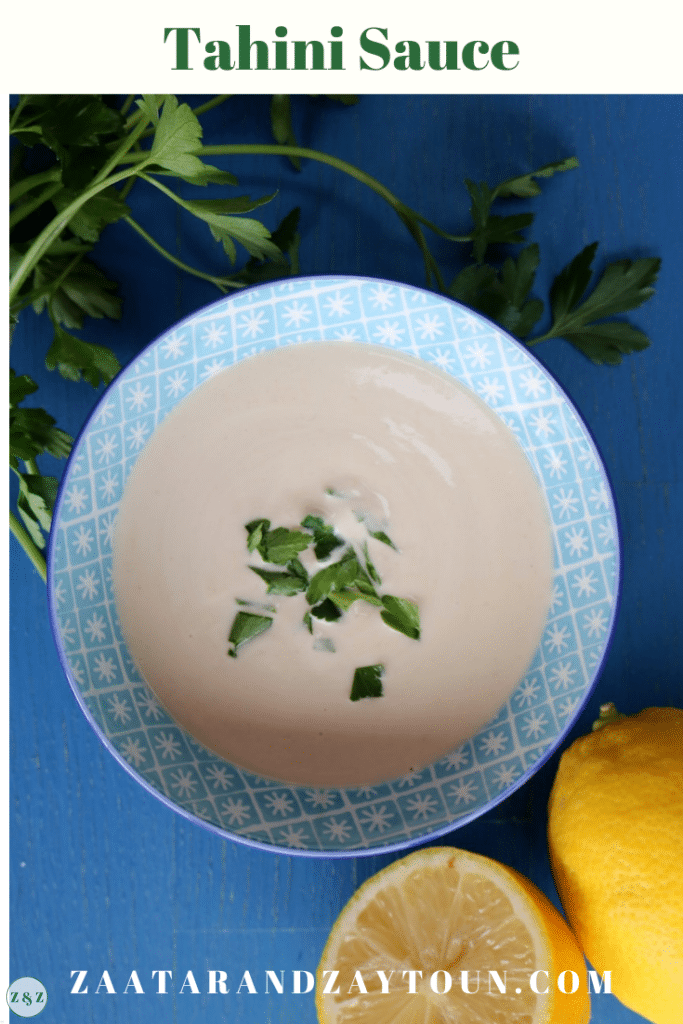 If you make any of our recipes let us know how it by giving us a star rating below
We have a lively Facebook group where we post frequent recipes and discuss Lebanese cooking in general, as well as a handy Pinterest page where you can save all of your favourite Zaatar and Zaytoun recipes.
You might also like these other recipes from Zaatar and Zaytoun: