I love using paprika and turmeric so much in my kitchen that I even invented a special chicken marinade in honour of my favourite spices.
This chicken recipe with slow roasted garlic is a crowd pleaser I guarantee you will come back to again and again.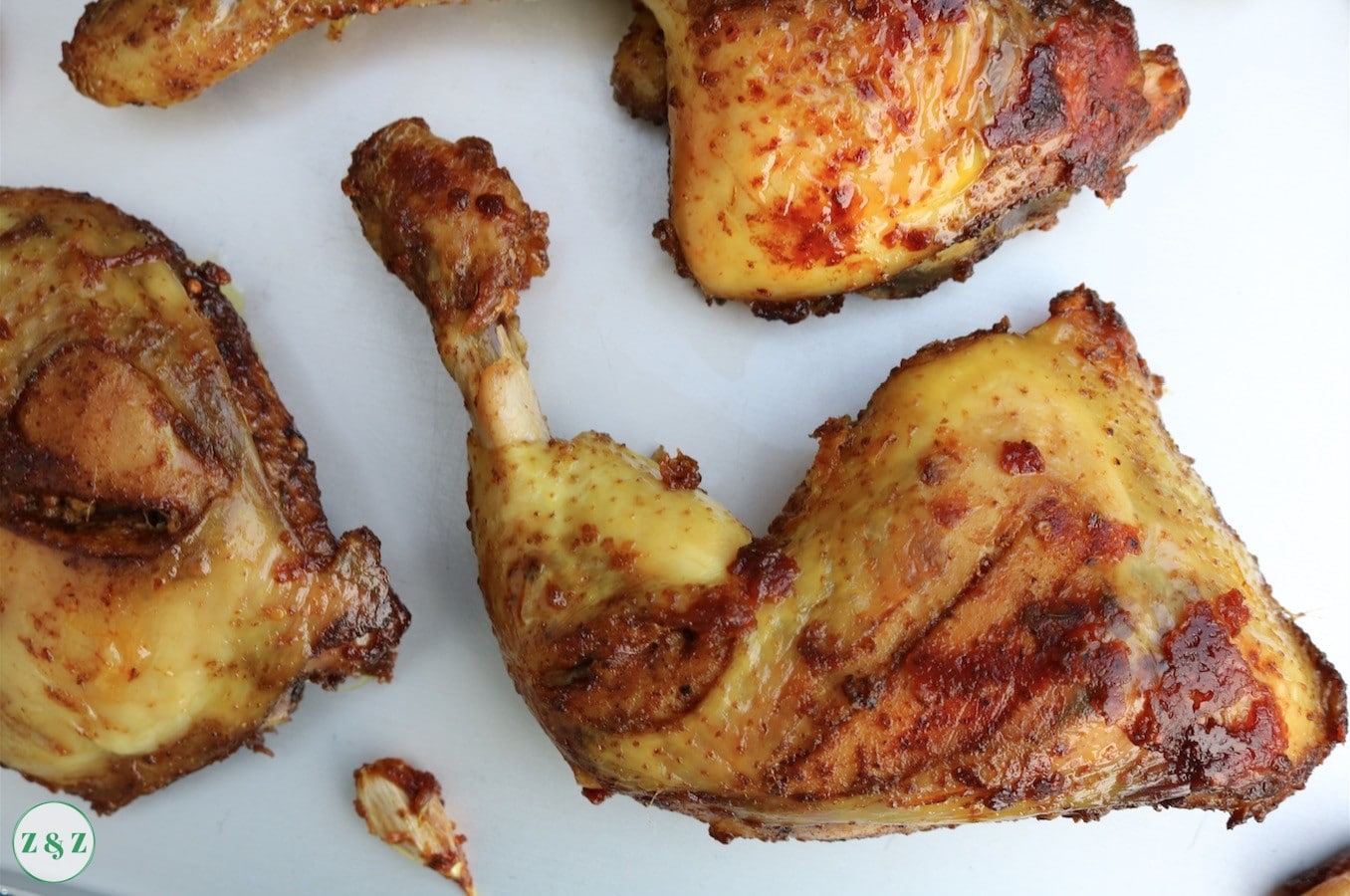 The marinade
As always, try to marinade the chicken the night before but if you're really pressed for time then an hour is just enough to get good enough flavour.
Make sure you rub the marinade under the skin as well so the flavour goes into the flesh.
I like to gash the chicken thighs with a sharp knife so the marinade really gets through and it also makes a nice texture on the surface.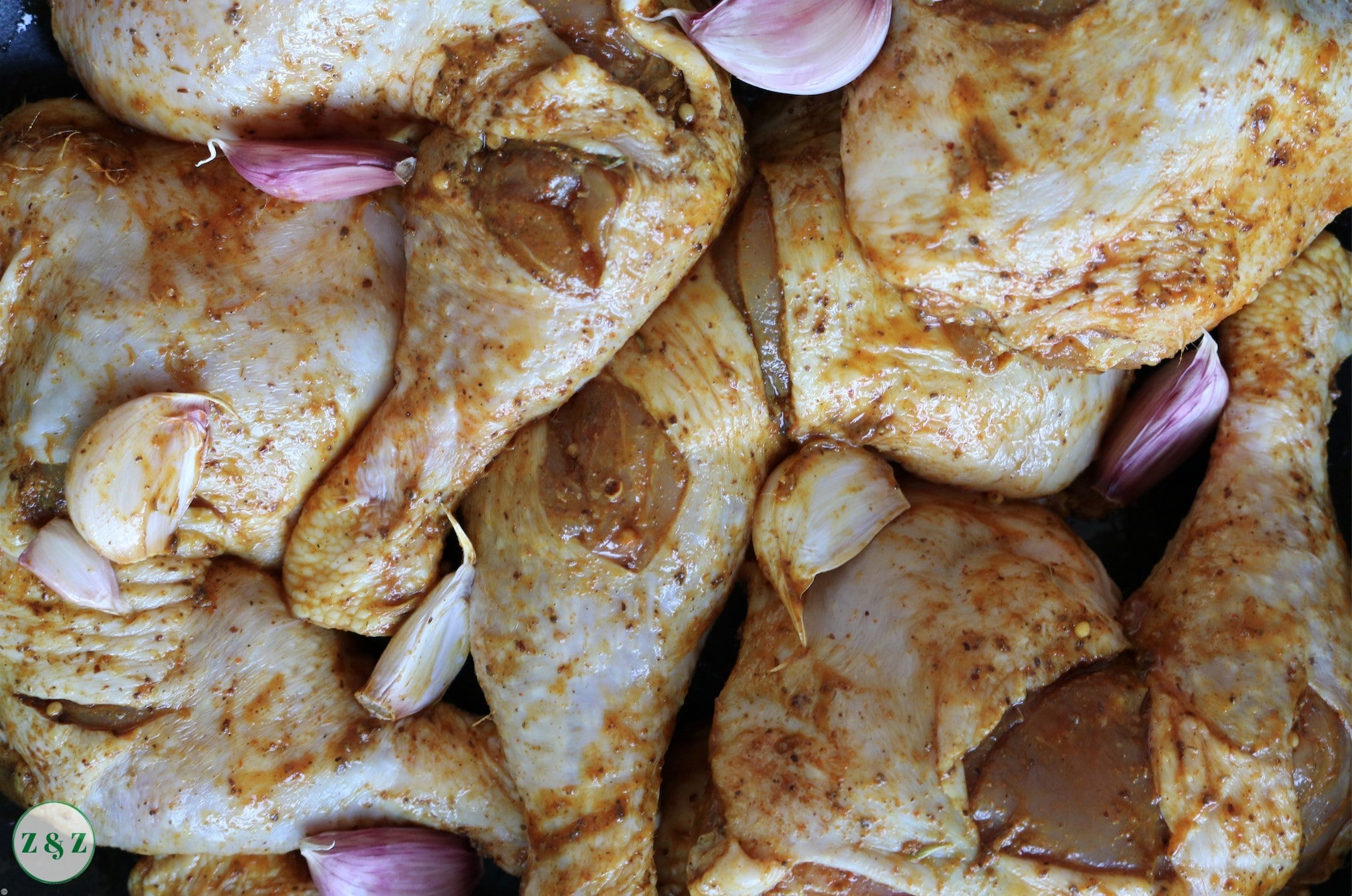 The garlic
I add a whole bulb of garlic for about 7 chicken thighs and keep the cloves unpeeled in their skin so they won't burn.
The garlic comes out almost sweet and caramelised, it can be squished on the side of your plate and serves as a condiment in it's own right.
If you have extra garlic left over, I keep them to add to other dishes such as late night pasta with lemon and chilli.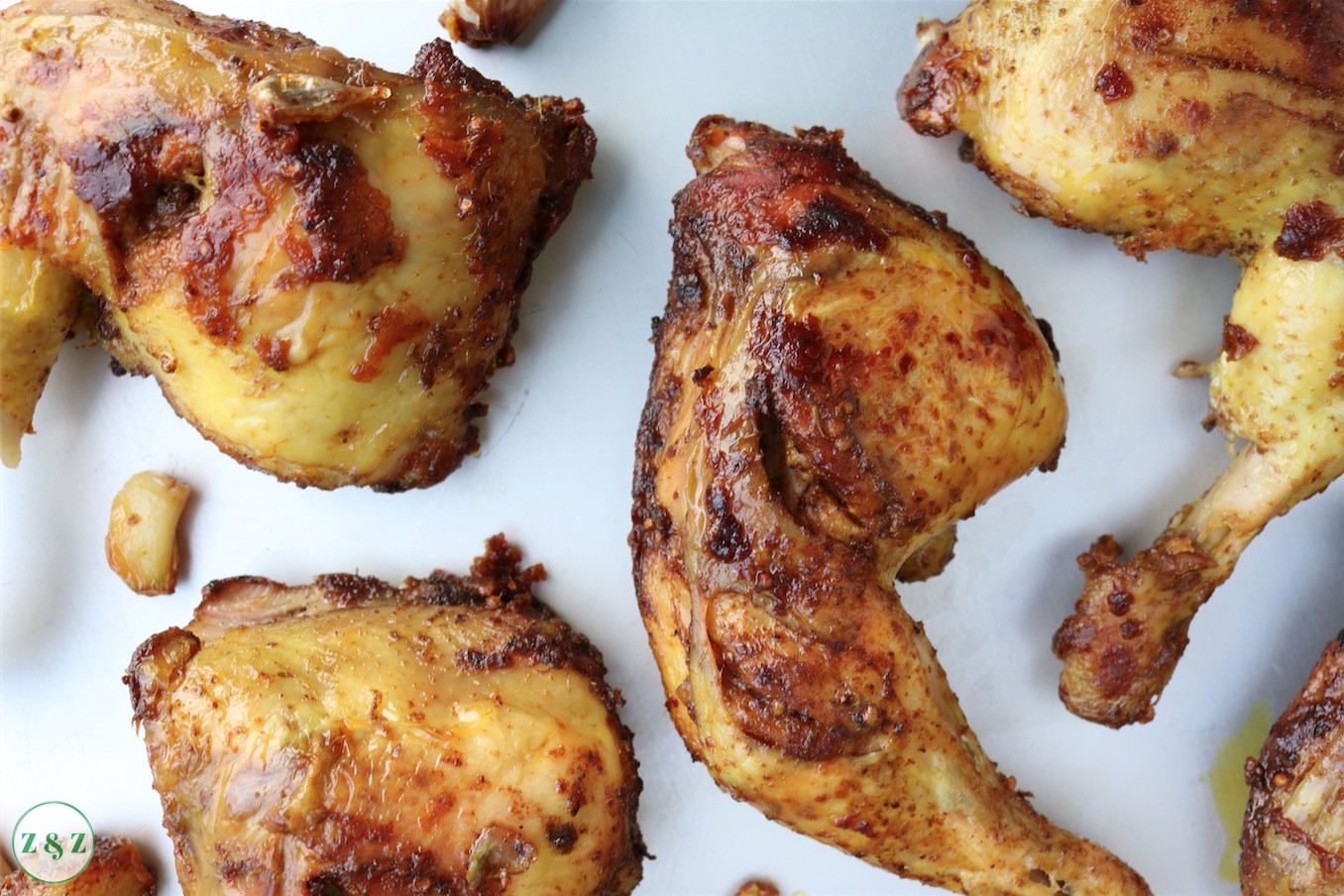 The spices
I use regular paprika in this recipe though you could use smoked paprika too although it will give it a distinct flavour so perhaps try both and see which one you prefer.
You can always know if a spice goes out of date when it loses its smell so don't just look at the sell by date, use your senses too.
I also have a spice jar in my cupboard with a 3:2 ratio of paprika to turmeric as I use them together so often.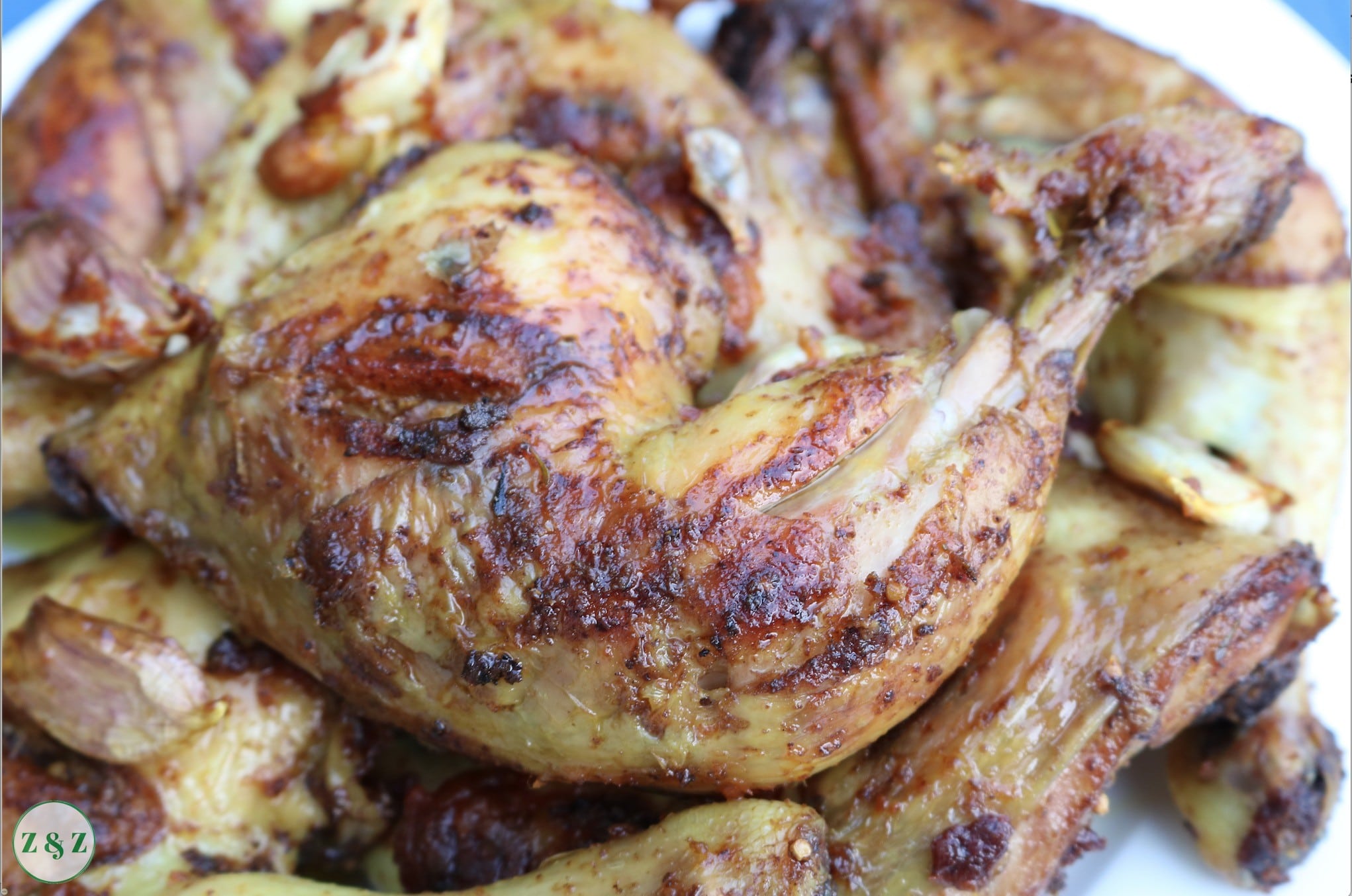 You can't really go wrong when you add them to meat, chicken, fish or even vegetables, and they always bring a bit of welcome sunshine to your table no matter how short the days are getting.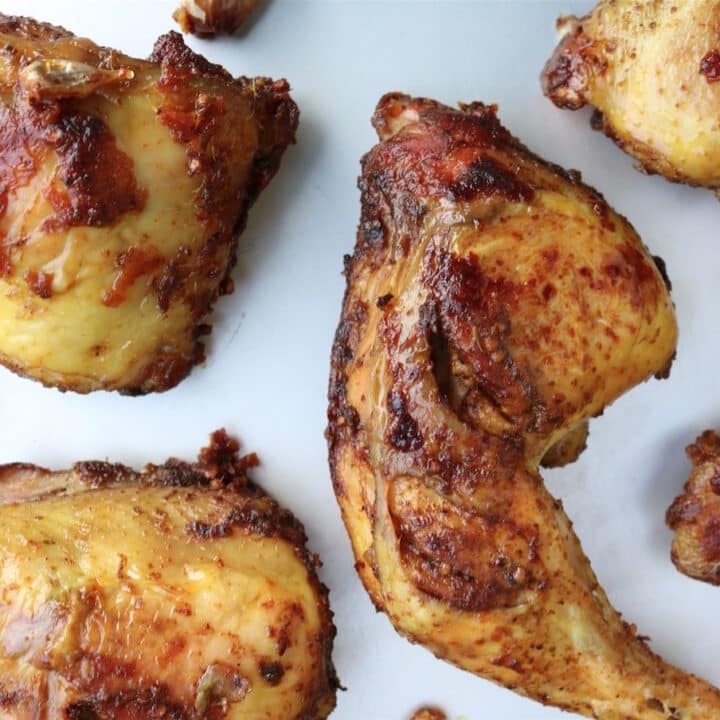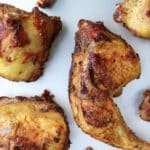 Paprika and Turmeric Chicken with Garlic
Total Time
1
hour
15
minutes
Ingredients
6-7

chicken thighs

skins on

1

bulb of garlic

1

tablespoon

of paprika

1

teaspoon

of turmeric

½

teaspoon

of 7 spice

2-3

tablespoon

of regular olive oil

Approx 1 teaspoon of salt
Instructions
Wash the chicken and leave to drain in a colander

In a large bowl prepare the marinade by adding the paprika, turmeric, 7 spice, oil and salt. Mix well

Gash the chicken thighs with a sharp knife 2-3 times each and place in the bowl.

Rub the chicken with the marinade making sure you get underneath the skins

Add the garlic cloves and turn everything with your hands once more

Cover with cling film and leave to marinade in the fridge overnight

Take out the chicken at least half an hour before you want to cook it to bring to room temperature

Turn the oven on to 230°C

Place the chicken in a roasting dish and cover with foil

When the oven is heated, put your chicken in for 15 minutes on high heat (230°C)

After 150 minutes reduce the heat to 180°C and cook for another 30 minutes.

After 30 minutes, remove the foil and cook for another 20 minutes on 160°C so the skin will crisp up.

Serve with salad or chips, or even both for the ultimate chicken feast 🙂
If you make any of our recipes let us know how it went via our Social Media platforms.
We have a lively Facebook group where we post frequent recipes and discuss Lebanese cooking in general, as well as a handy Pinterest page where you can save all of your favourite Zaatar and Zaytoun recipes!
Other recipes you might like from the Zaatar and Zaytoun collection: