Green bean rice with lamb is well balanced dish that gives you your veg, protein and carbs in one meal.
Even though Arabs have a tendency to overcook vegetables and I usually like to keep them slightly crunchy most of the time, this is one of those dishes where you want the green beans soft so they melt nicely into the rice.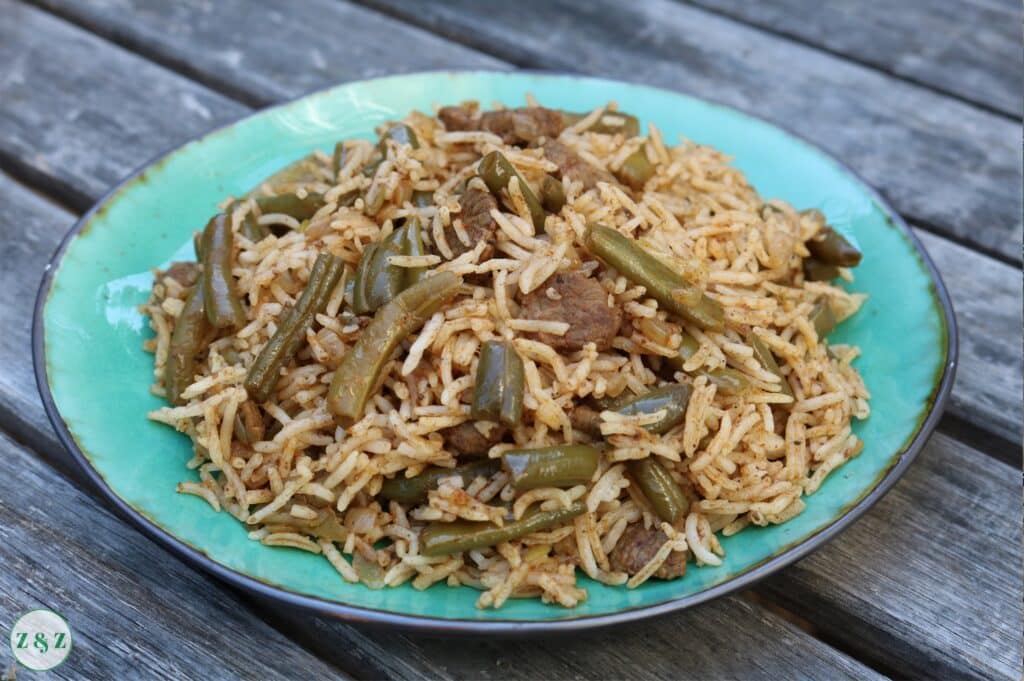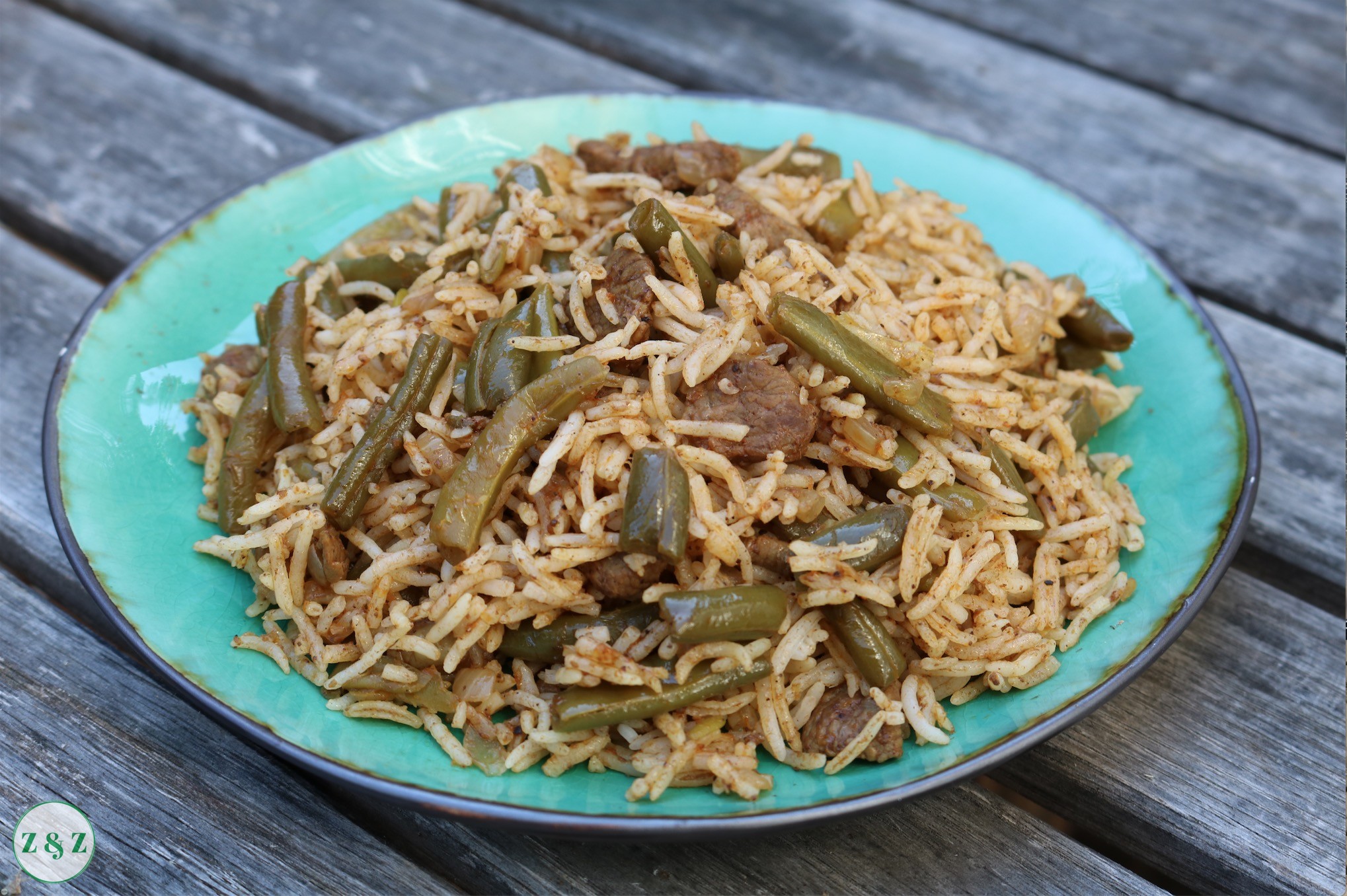 The Meat
I use fillet of lamb which I cut into very small pieces no larger than the tip of your pinkie finger.
Lebanese cooking is generally frugal when it comes to meat and many home cooks would distribute a piece of meat throughout the dish rather than serving slabs of it on its own.
Not only is it an economical way to spread protein, it also offers a delicious change in texture which keeps it interesting.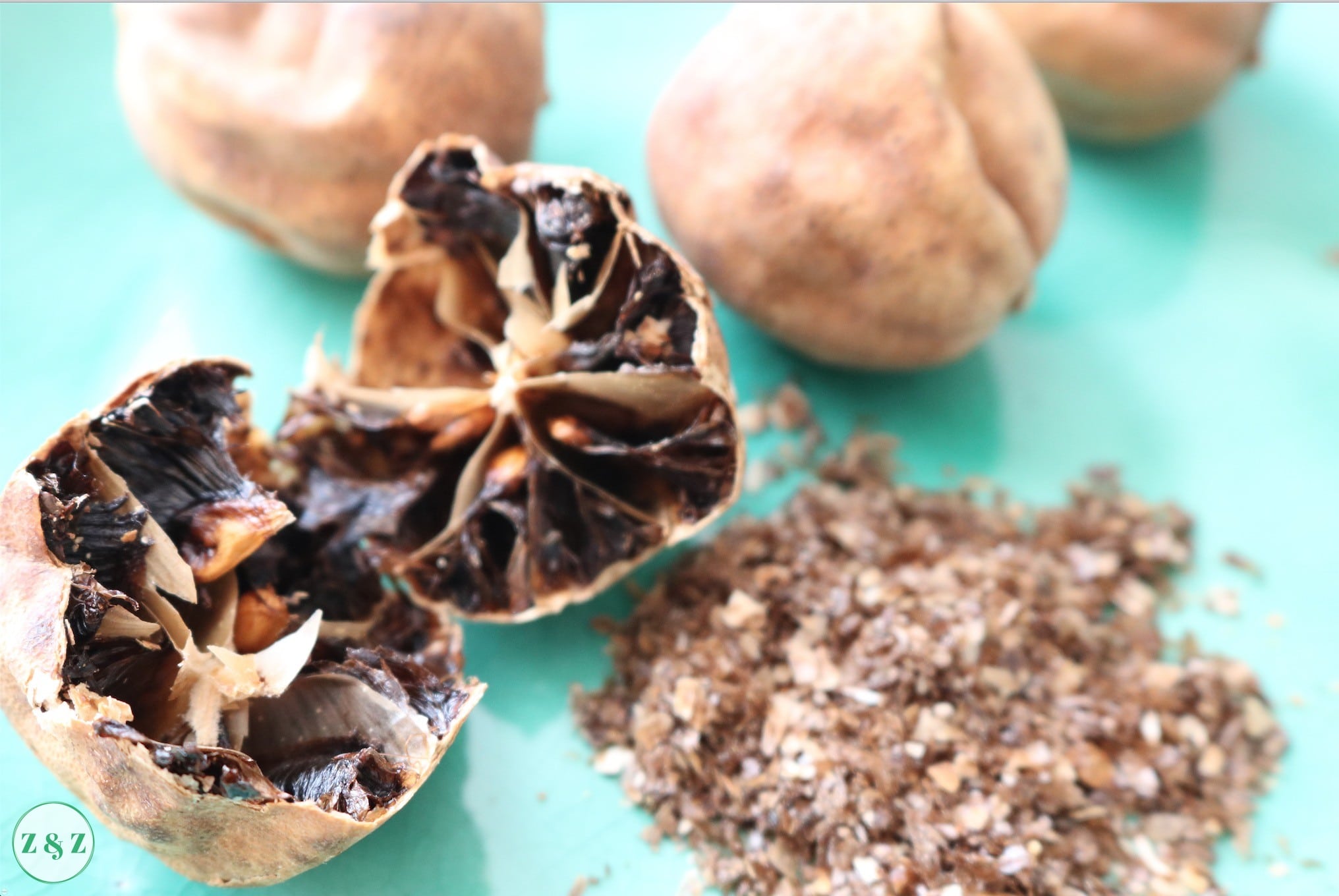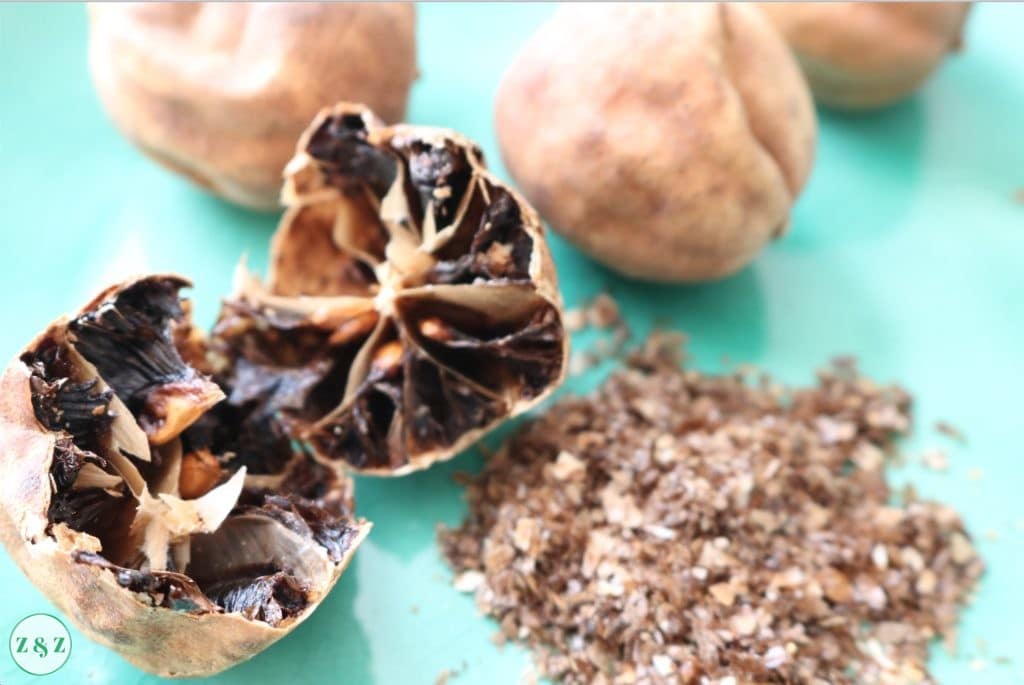 The Black Lime
The black lime is an addition my mother made to this dish, something she picked up from my Iraqi side of the family.
Black lime is usually preserved as a whole fruit and is often found in Iraqi and Iranian cuisine where fresh lemons are limited.
The preserved lime adds a vibrant sourness and is very intense on it's own so use it as a seasoning.
For this recipe you will need to crush them slightly so you can pick out the blackened lime inside, being careful to remove any of the pips.
You could add flecks of black lime throughout the dish but my mum prefers to blitz them in a spice blender so you almost get a coarse black lime powder.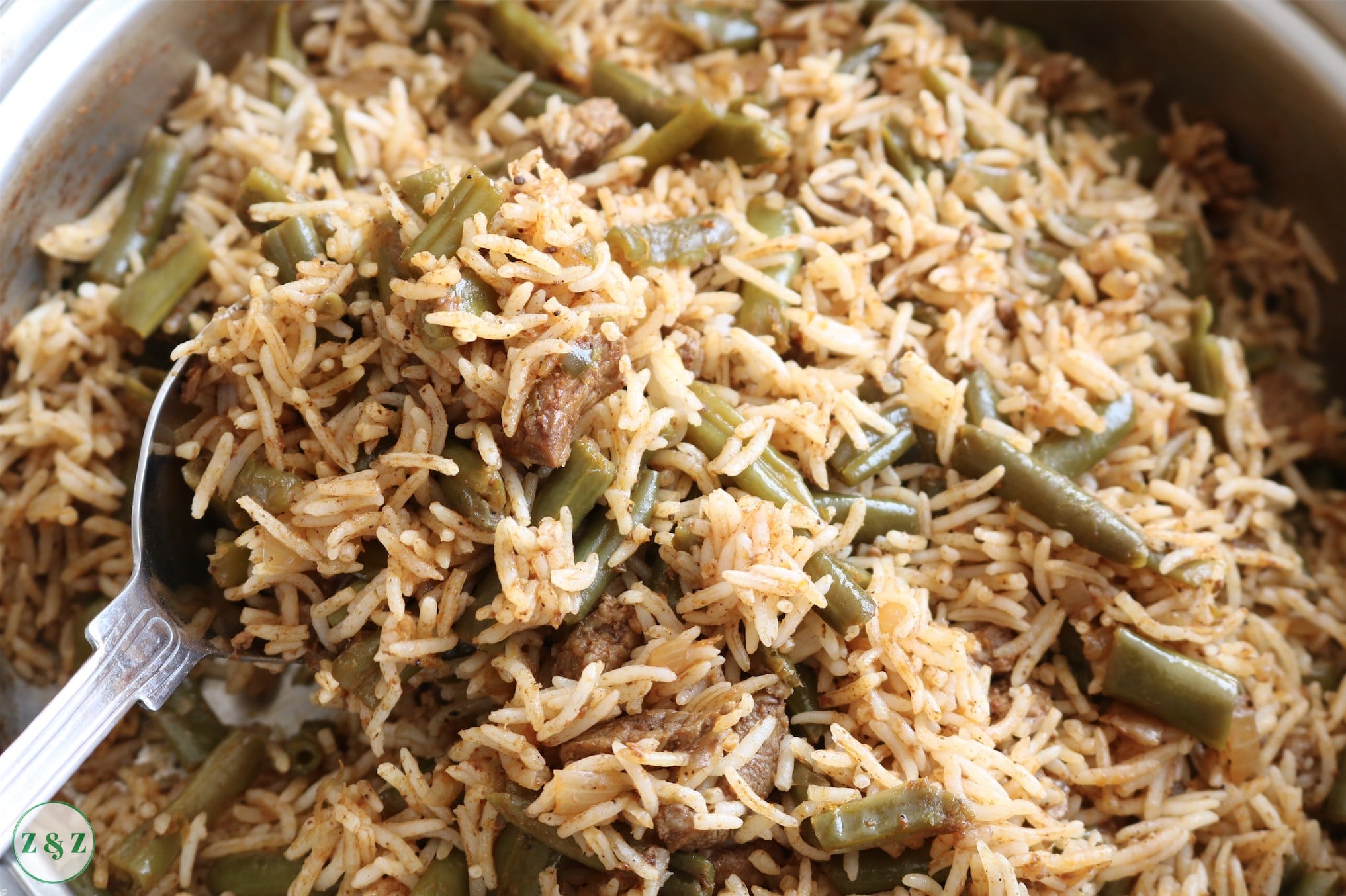 Of course you can make this dish forgoing the lime but I would recommend seeking it out in your nearest Middle Eastern store as it makes the world of difference.
Make sure you refer to my perfect rice recipe for the cooked rice as well as my 7 spice post.
You can serve the final thing on it's own or with a dollop of plain yoghurt to complement the savoury sourness.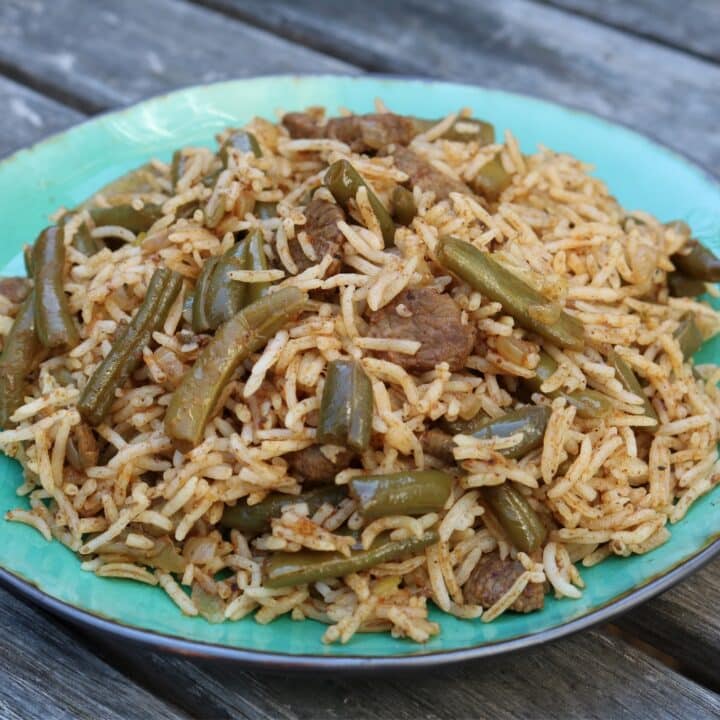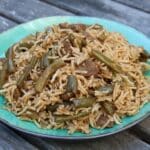 Green Bean And Lamb Rice
Rice with green beans, lamb and black lime
Total Time
1
hour
15
minutes
Ingredients
3-4

tablespoon

regular olive oil

2

onions

chopped

250

g

of lamb fillet

chopped into small pieces

1

teaspoon

7 spice

½

teaspoon

white pepper

½

teaspoon

black pepper

½

teaspoon

turmeric

400

g

of green beans

fresh or frozen

1.5

tablespoon

tomato concentrate

2

cups

of cooked basmati rice

1

tablespoon

black lime powder

Approx ¾ tablespoon salt
Instructions
In a non stick pan, add the regular olive oil and heat up on medium heat for 2-3 minutes

Add the onions and sauté until golden

Add the lamb pieces on top and fry on medium high heat until you seal the meat

Add the 7 spice, turmeric, black and white pepper and sauté along with the green beans. Add a splash of water if you are using fresh green beans. Cover and simmer for 20 minutes on low heat

When the green beans are mostly done, add the salt, black lime powder and tomato concentrate

Simmer everything on low heat for another 15 minutes as you cook the rice in a separate pot

Add the green bean and lamb mix to the rice and mix well

Adjust the salt and serve with plain yoghurt (optional)
Recipe Notes
Remove the preserved fruit of the black lime (taking out the pips) and blitz in a spice blender to make the powder
If you make any of our recipes let us know how it went by giving us a star rating below.
We have a lively Facebook group where we post frequent recipes and discuss Lebanese cooking in general, as well as a tiktok page.
You may also like these recipes from the collection: