Foul (pronounced fool) when done right is one of the most comforting breakfasts you can make.
Soft garlicky lemony beans with a hint of cumin that you can scoop up with fresh bread are guaranteed to kick off your day with a tummy hug.
Apologies if I am dreaming about breakfast. In fact, I'm one of those people who adore a cooked breakfast so much that I have one with my son when he wakes up (around 6AM) and then another one when my husband wakes up (much later) 😂
Don't even get me started about how much I love brunch with friends.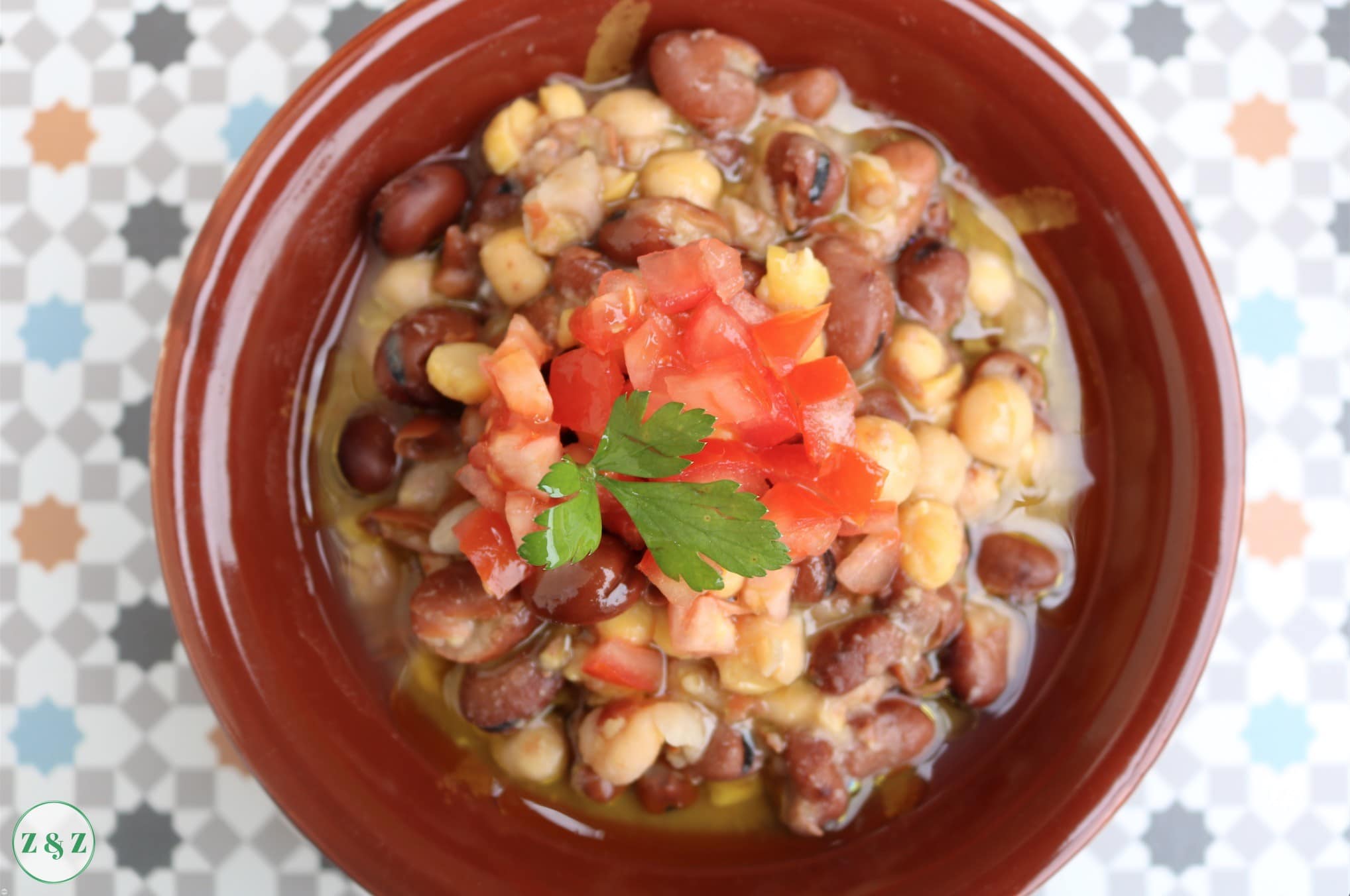 What is Foul?
Foul mudamas is a popular dish across the Levantine and Middle East region. The Egyptians have even made it their national dish such is it's importance in their diet.
Sometimes it is topped with a fried egg but the basic requirement is the Fava bean, also known as 'foul' in Arabic.
The 'mudamas' part refers to the way it is prepped and describes how it is 'mashed' or 'mixed' with other ingredients.
It is rare to find foul mudamas served boiled whole and by itself without anything else to spice it up.
Known for it's many health benefits it is a great source of protein especially if you are vegan.
You can buy the smaller or larger varieties it doesn't really matter which, and when you prepare it you can even add some 'shatta' or crushed chillis to give it a kick, depending on your spice tolerance.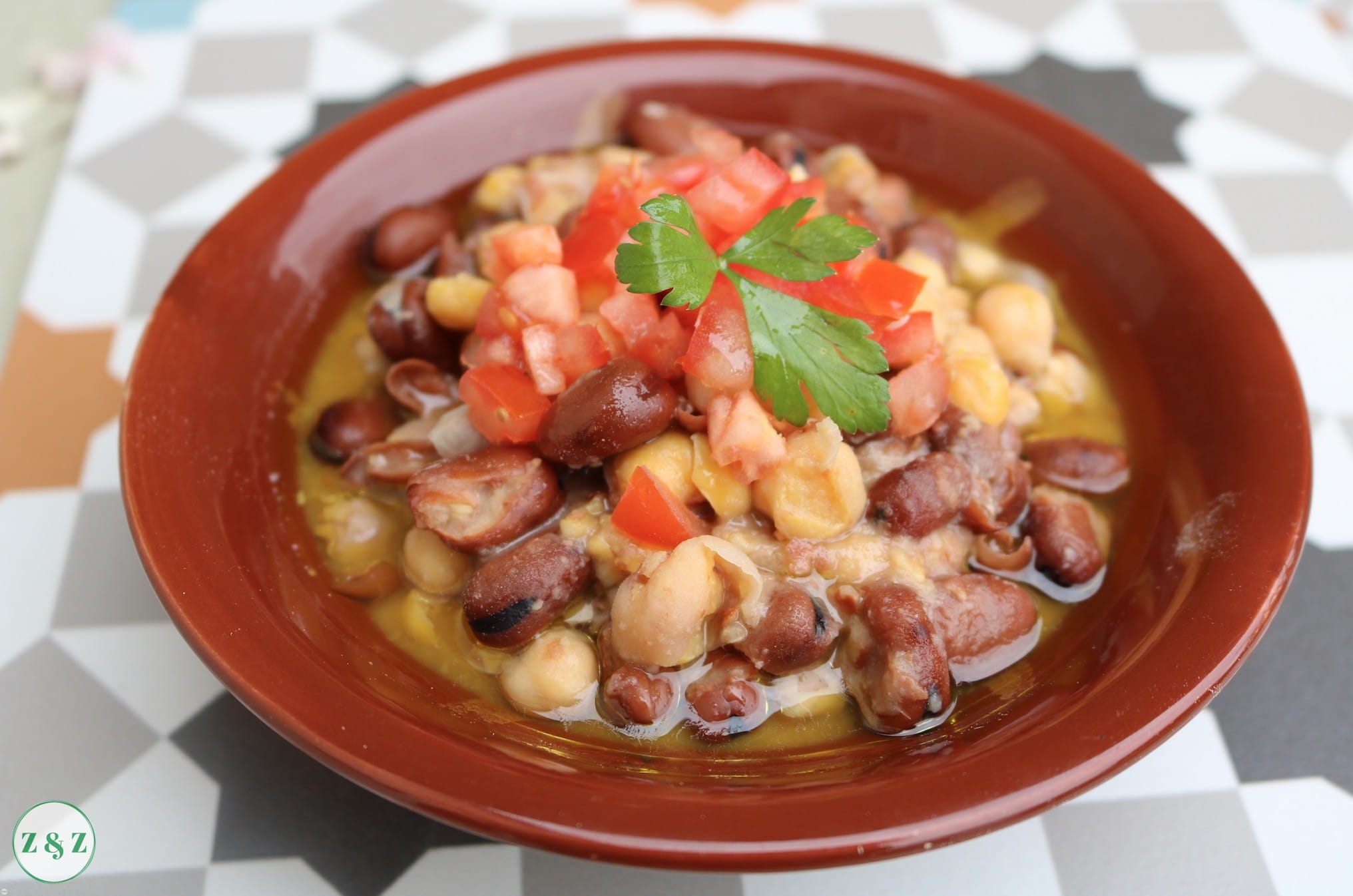 You can spend hours soaking and cooking your own beans but it is perfectly acceptable to use cans in this situation, some even come with their own flavour blend so all you have to do is heat it up.
Don't get me wrong, if you do want to soak your own beans and have the time then go for it.
It's just that overall, when you add the spices and lemon, it doesn't make a massive difference to justify doing it every time.
Especially not at 6 AM or whenever you like to have your breakfast.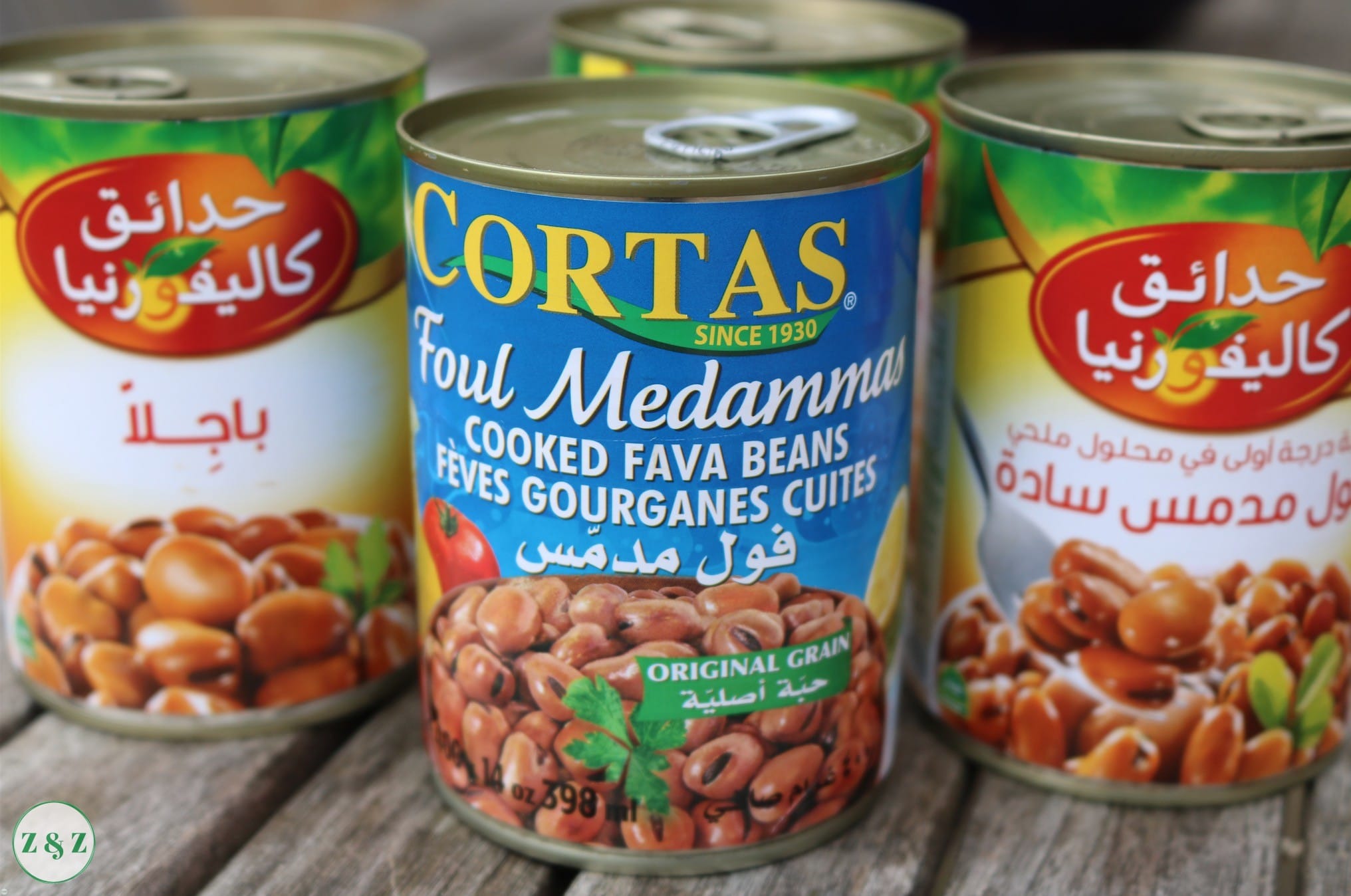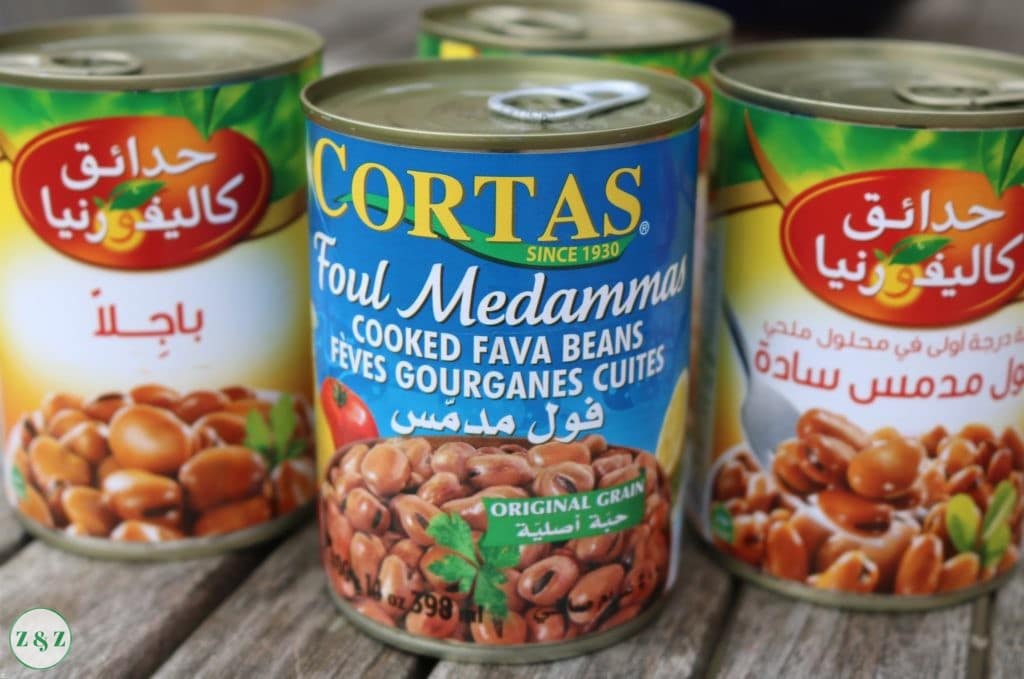 Variations
I like getting the fava and chickpea mix and adding my own seasoning which only takes 2 minutes.
When you heat up the beans, give them a light mashing and keep some of the water in the mix as you don't want them too dry.
I've also heard of people adding lentils to the mix but haven't tried it myself. Let me know how it goes if you think it improves the flavour.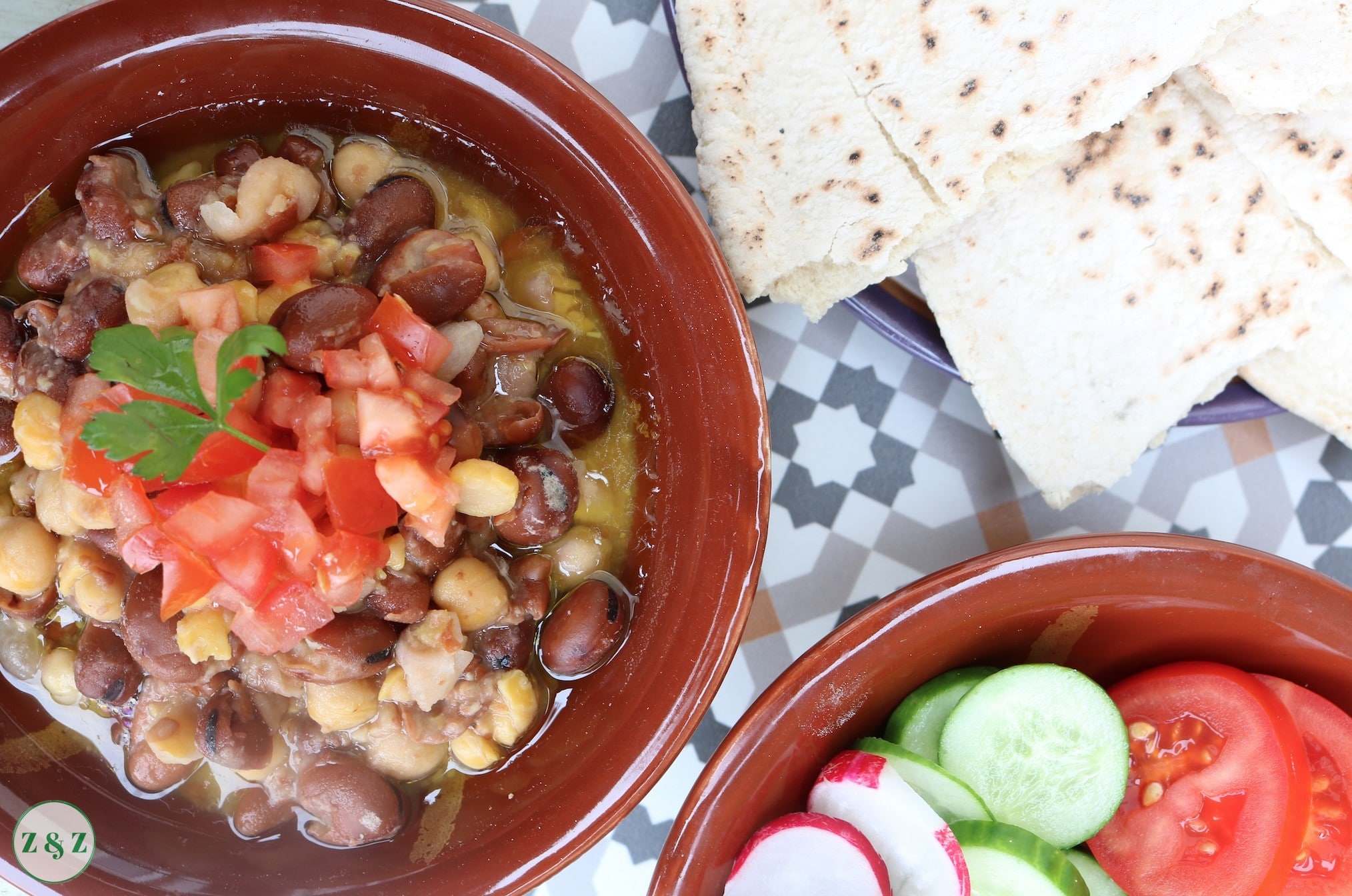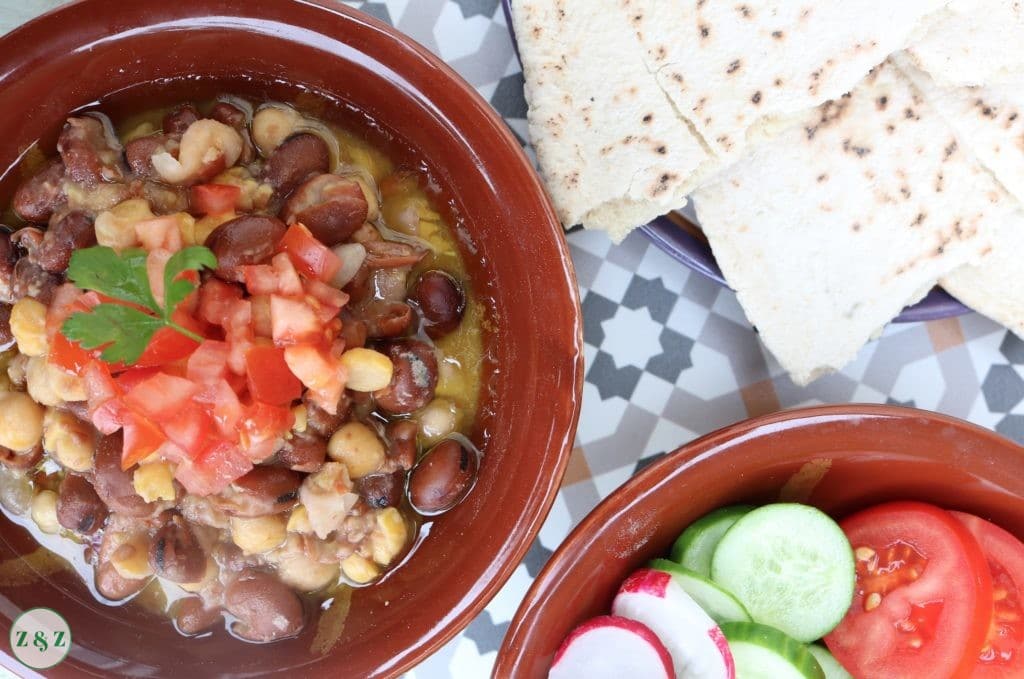 Serving suggestions
In Lebanon if you go to a specialist foul shop, they give you a complimentary plate of pickles, tomatoes, herbs, radishes and olives.
It's ok if you don't have everything available at home, just slice up what you have in the fridge.
The freshest flat breads will elevate the whole thing, but in the UK I don't always have access to the freshest of fresh flat breads so I freeze pitta bread and toast them just before serving
Note: try to get pitta breads from a Middle Eastern shop and not supermarkets where I have yet to buy good pittas.
As always, a good drizzle of extra virgin olive oil and lemon makes all the difference.

Foul is traditionally served in little terracotta plates. They really are brilliant at keeping the plate of foul warm and have the perfect angle to scoop up your mouthful.
You can source them from giant online retailers these days and they are also great for serving up hummus or baba ganoush.
Even though it is traditionally eaten at breakfast, lots of people also have it for dinner as a filling and nutritious option.
When you make foul mudamas this good, you won't be saying no to having it for breakfast, lunch and dinner.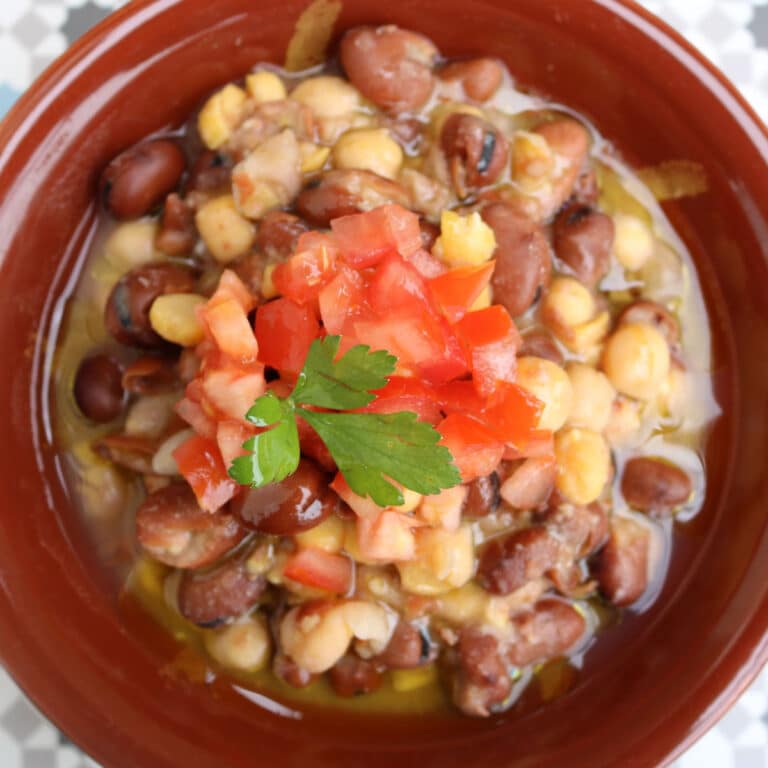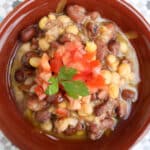 Foul Mudamas (Fava beans)
Breakfast style foul with garlic, lemon and olive oil
Ingredients
1

can of foul and chickpeas

1

clove

of garlic

A good pinch of salt

A pinch of cumin

A good squeeze of lemon

A good drizzle of olive oil

1

tomato finely chopped

A few sprigs of parsley to garnish
Instructions
Open a can of foul and rinse the beans

Add the foul to a small pot and cover with water

Heat up for five minutes under medium heat

Meanwhile in a wide bowl, add the salt and bash the garlic clove with a pestle

Add the cumin and lemon and mix all together

When heated, drain ¾ of the foul water into a mug. You may need to re add some water if it is too dry

Lightly beat some of the foul beans with the pestle so some are squished and some are not

Pour the foul mix into the bowl with the garlic, lemon and cumin

Stir and adjust the salt if necessary

Spoon the foul into a small terracotta bowl if you have one and drizzle some extra virgin olive oil on top

Garnish with chopped tomatoes and parsley.

Serve with flat breads and a small side plate of pickles, sliced tomatoes, mint, olives, radishes and cucumber
If you make any of our recipes let us know how it went via our Social Media platforms.
We have a lively Facebook group where we post frequent recipes and discuss Lebanese cooking in general, as well as a handy tiktok page where you can save all of your favourite Zaatar and Zaytoun recipes!
Other recipes you might like from the Zaatar and Zaytoun collection: