Halloumi is a popular cheese throughout the Levant and Mediterranean. In, Lebanon it's usually eaten with olives, tomato and fresh herbs for either breakfast or a light dinner.
Lebanese people don't often have heavy dinners consisting of rice and meat, but rather prefer a nice spread of labneh, cheese, zaatar with olive oil, makdous (pickled baby aubergines stuffed with walnuts) amongst other little plates.
The other popular way to eat Halloumi is to hot press it between two slices of bread, which I often make for my son when he wants a snack.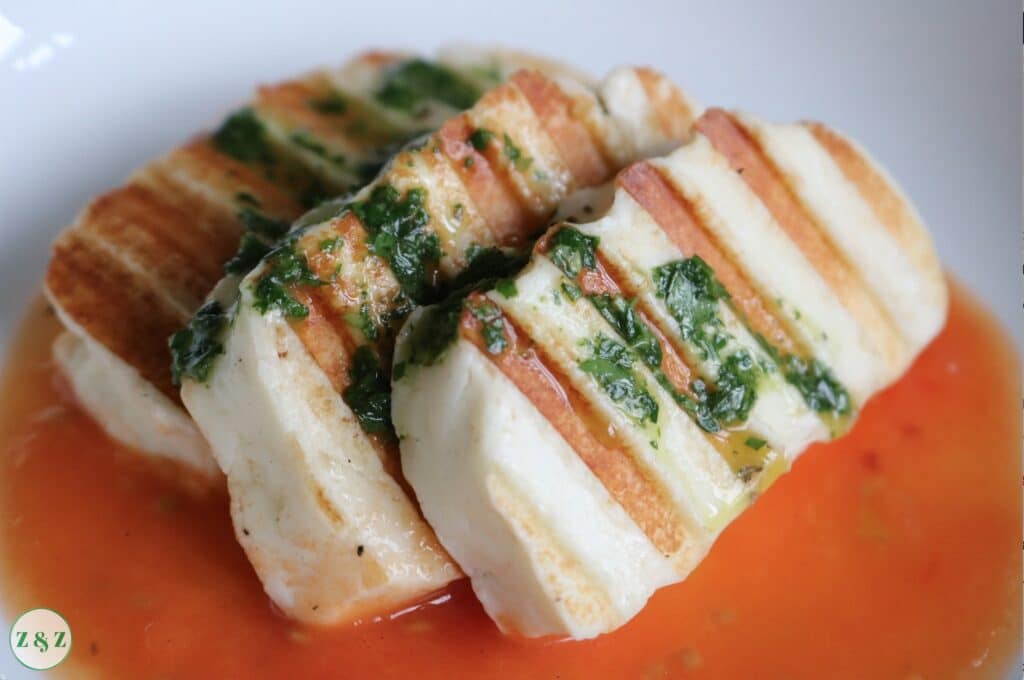 Though Halloumi is usually a side dish, this recipe makes it the star of the show and is perfect if you are having vegetarian friends over and want to give them something substantial.
I wouldn't slice the halloumi too thin so it can grill without falling apart so 2cm should be enough. 
The recipe for my simple tomato sauce can be found here and the optional parsley dressing just consists of lemon, olive oil and salt.
You can use as many or little herbs as you like and basil or oregano would also work just as well.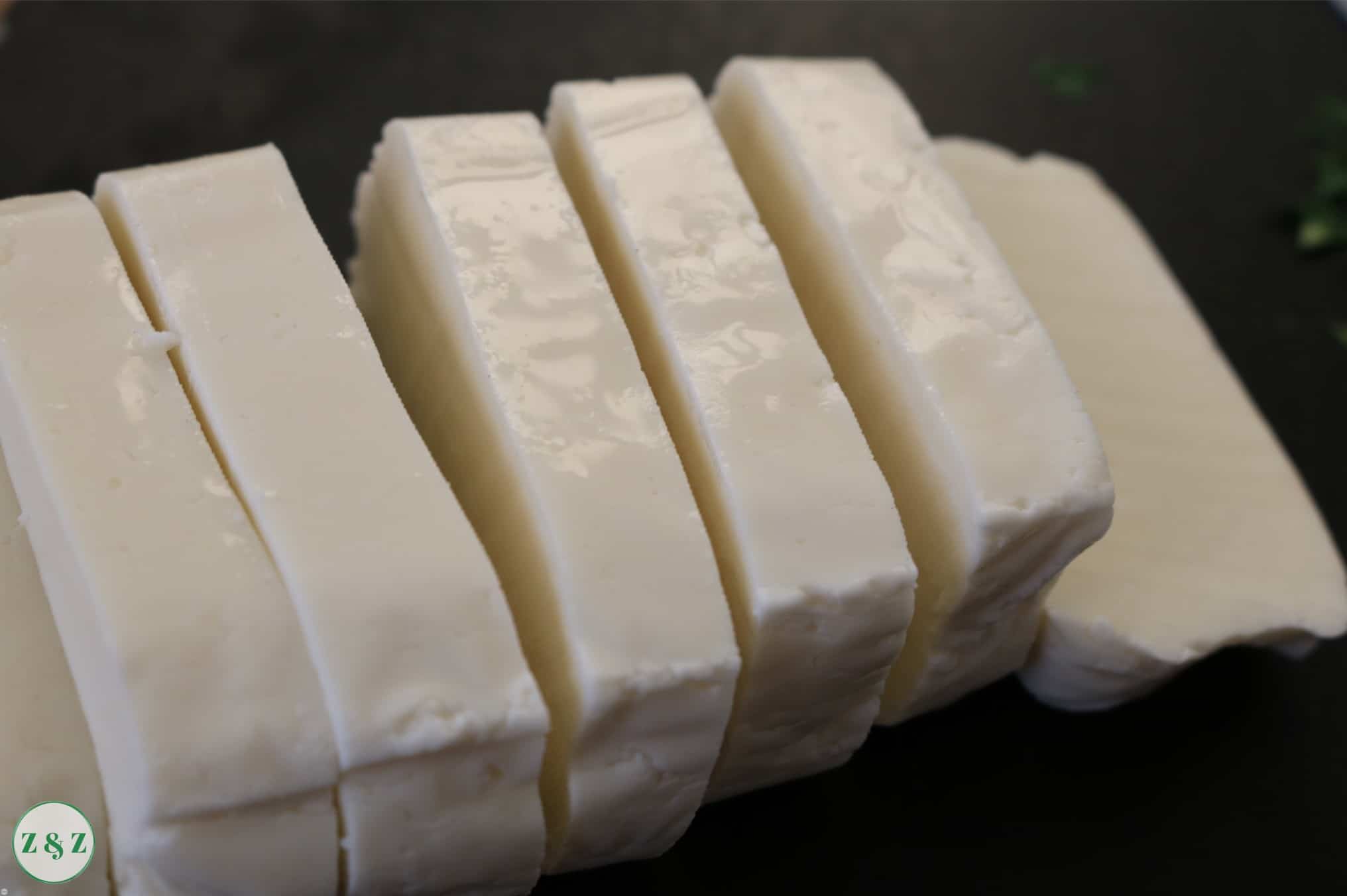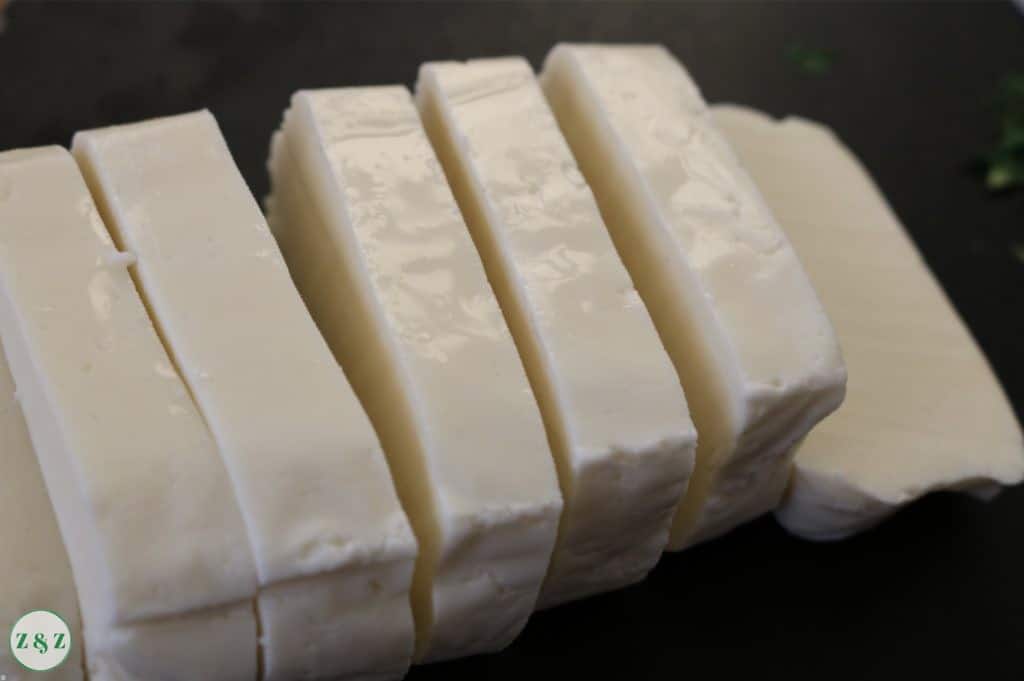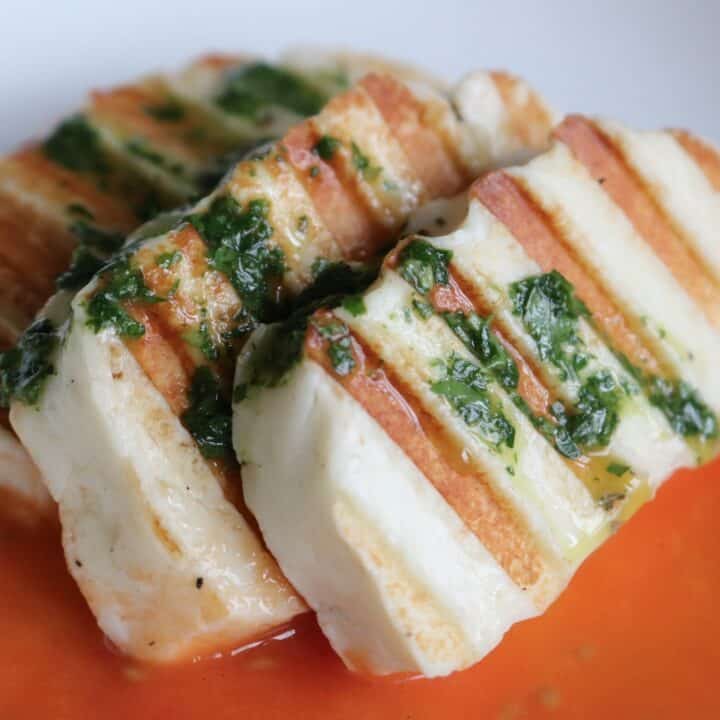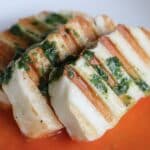 Grilled Halloumi with Tomato Sauce
Halloumi on a bed of tomato sauce
Ingredients
3-4

large tomatoes

Dried mediterranean herbs

A handful of parsley

Juice of a lemon

Extra virgin olive oil

1

packet of halloumi
Instructions
Make the tomato sauce by heating up chopped tomatoes for 5 minutes on high heat then low heat for 25 minutes. Blitz down with a hand blender

Add a pinch of dried mediterranean herbs, salt and pepper

Finely chop a handful of parsley and mix in a small bowl with extra virgin olive oil, lemon juice and salt

Switch on your electric grill or heat up your grill pan

Wash the halloumi and slice thickly around 2cm wide

Place the halloumi on the grill for around 3-4 minutes until it is slightly soft

Transfer the grilled halloumi on a bed of tomato sauce

Drizzle some parsley relish on top
If you make any of our recipes let us know how it went by giving us a star rating below.
We have a lively Facebook group where we post frequent recipes and discuss Lebanese cooking in general, as well as a tiktok page.
You may also like these recipes from the collection: