So, as I've mentioned making desserts is not my thing, but occasionally I do like to dabble and then I get obsessed with finding the ultimate perfect recipe.
Therefore when I present a baking recipe you should know its foolproof, as in any fool can make it (i.e me 😂) This time round I didn't rest until I found the best shortbread recipe.
The Scots, who are famed for shortbread, like to have it plain but of course I went and added pistachios and chocolate.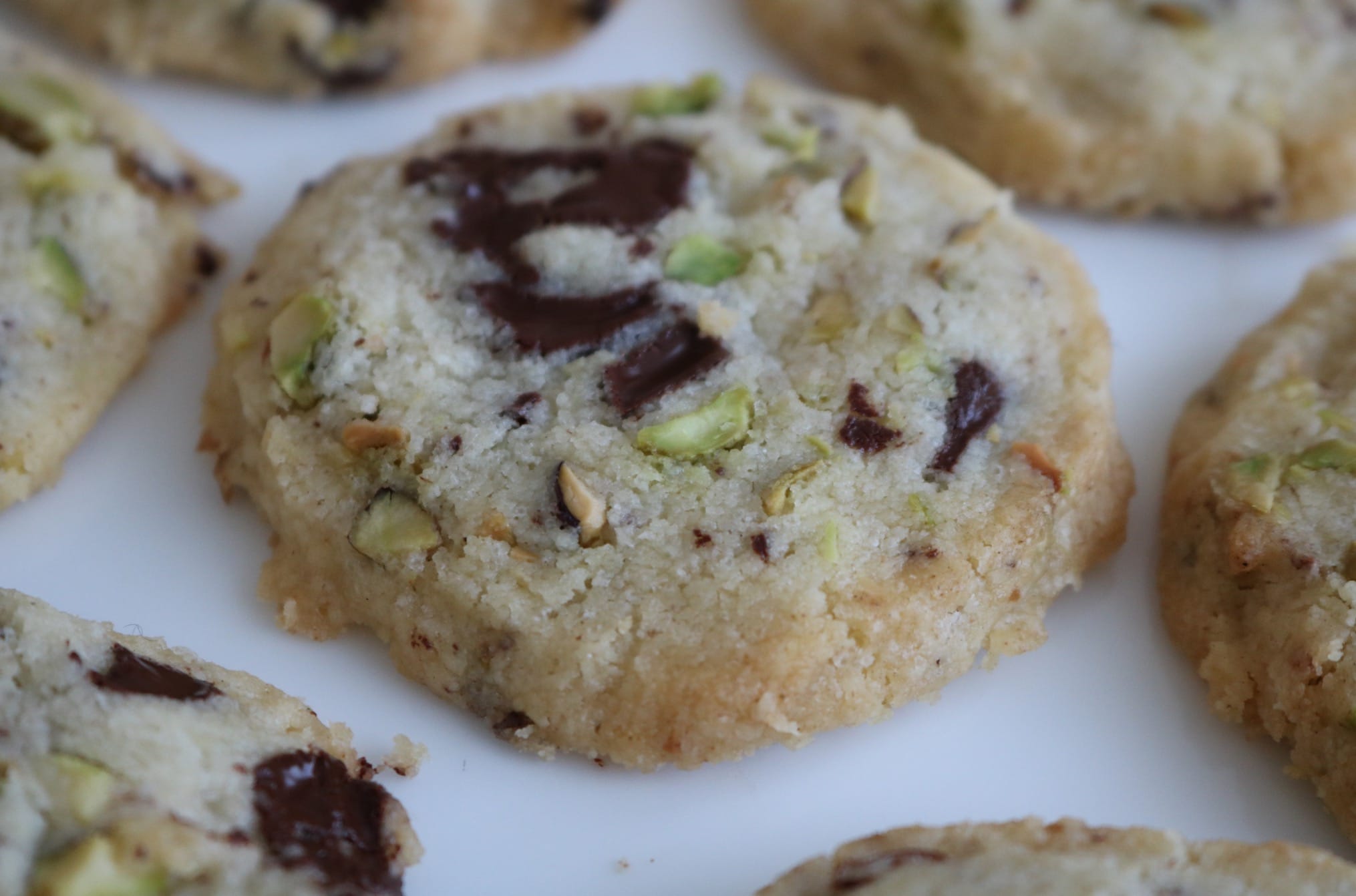 Actually when I go Lebanon I always choose pistachio and chocolate ice cream so I guess this is my favourite flavour combination.
I have also tried this recipe with chopped apricots but it's a little more difficult to slice into rounds. Use any type of chocolate you like, I used 65% cocoa but you can of course use milk or dark.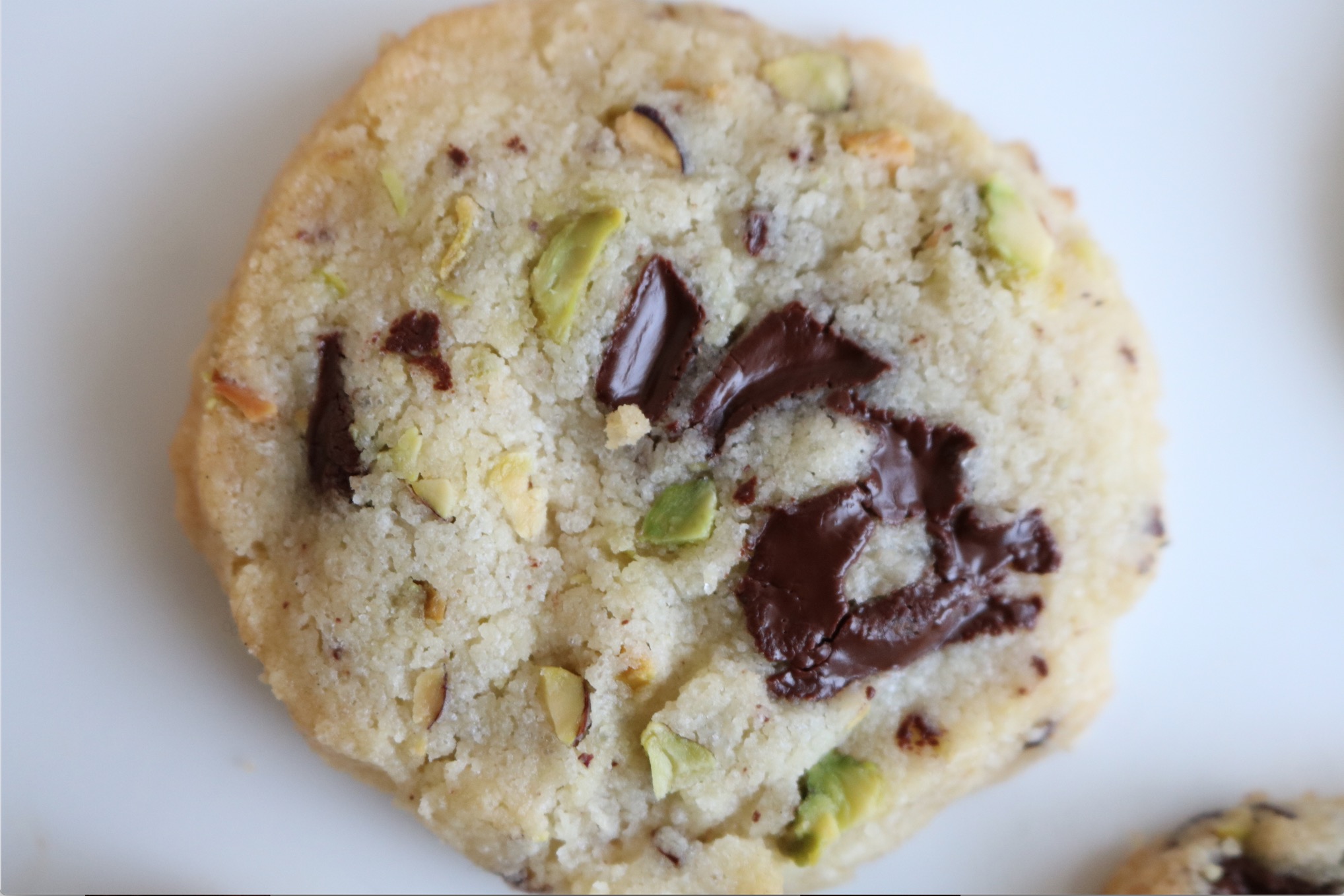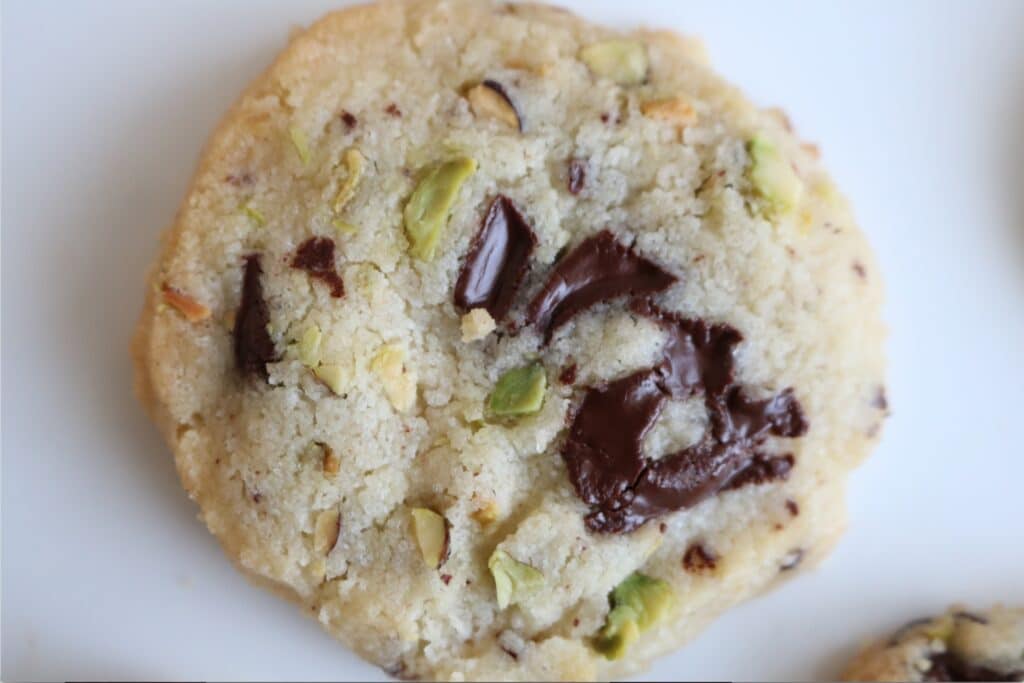 If your cookie dough is too crumbly add a teeny tiny bit of butter/milk/olive oil but don't add too much or it will get gloopy and you will regret your life.
After much experimentation, I found that adding a bit of cornflour makes the shortbread crumblier, and the perfect cook time for a fan oven is around 10 minutes.
It's best not move them when they are very hot or they will fall apart.
The dangerous thing about cookies once you make them yourself, is that you will forever turn your nose up at shop bought cookies and never be happy with cookies that don't come straight out of an oven.
Oh well, I guess this is a small price to pay for discovering how cookies were meant to exist.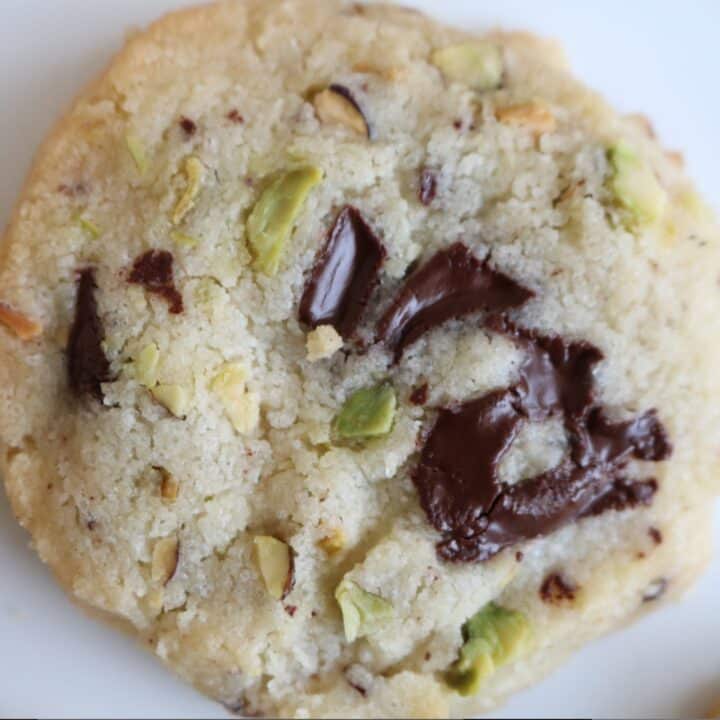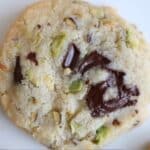 Pistachio and Chocolate Shortbread Cookie Recipe
Delicate shortbreads with lots of flavour
Ingredients
1

cup

slightly salted butter

room temperature

½

cup

granulated sugar

1 ⅓

cups

flour

⅓

cup

cornflour

⅓

cup

crushed pistachios

⅓

cup

semi-dark chocolate
Instructions
Crush the pistachios in a pestle/mortar or sandwich bag, chop the chocolate into small pieces with a sharp knife. Set aside

Combine the butter and sugar either using a fork or machine

Sieve the flour and cornflour together, add the salt then add the dry ingredients to the sugar and butter mixture

Bring all the ingredients together into a dough working it just enough until combined

Add the chocolate and pistachios evenly throughout. If the mixture is still very crumbly add a teeny bit of milk/butter or regular olive oil

Roll into a tube like shape and wrap in clingfilm

Refrigerate for at least 3 hours

Heat the oven to 180° C (350 F) when you take out the dough

Slice into approximately 1cm thick rounds and place on baking tray

Bake for about 10 minutes until slightly golden. Leave to cool then transfer to a serving plate.

Eat with a nice cup of tea or glass of milk 😋
If you make any of our recipes let us know how it went by giving us a star rating below.
We have a lively Facebook group where we post frequent recipes and discuss Lebanese cooking in general, as well as a handy Pinterest page where you can save all of your favourite Zaatar and Zaytoun recipes.
You might also like these recipes from the Zaatar and Zaytoun collection: