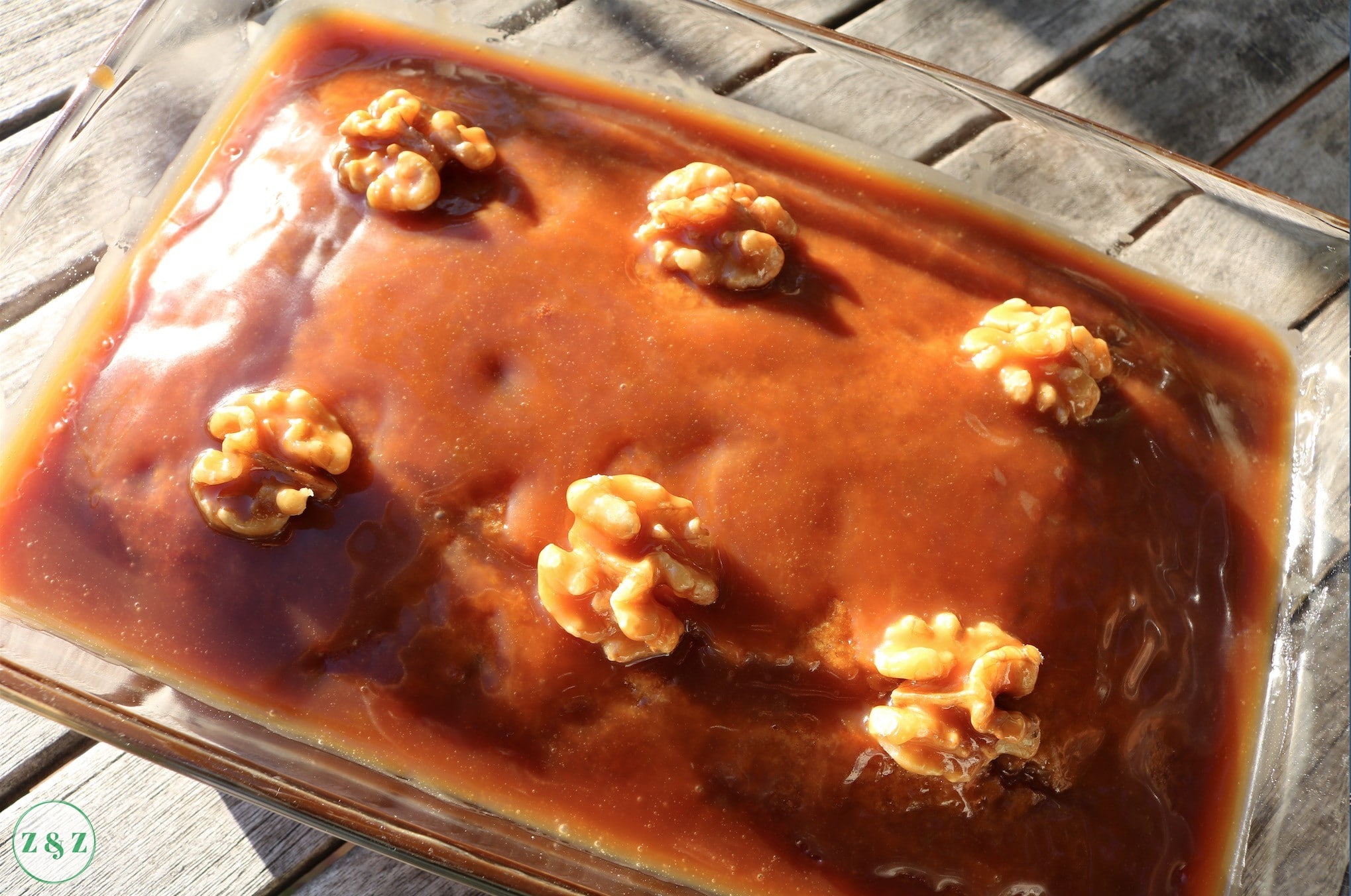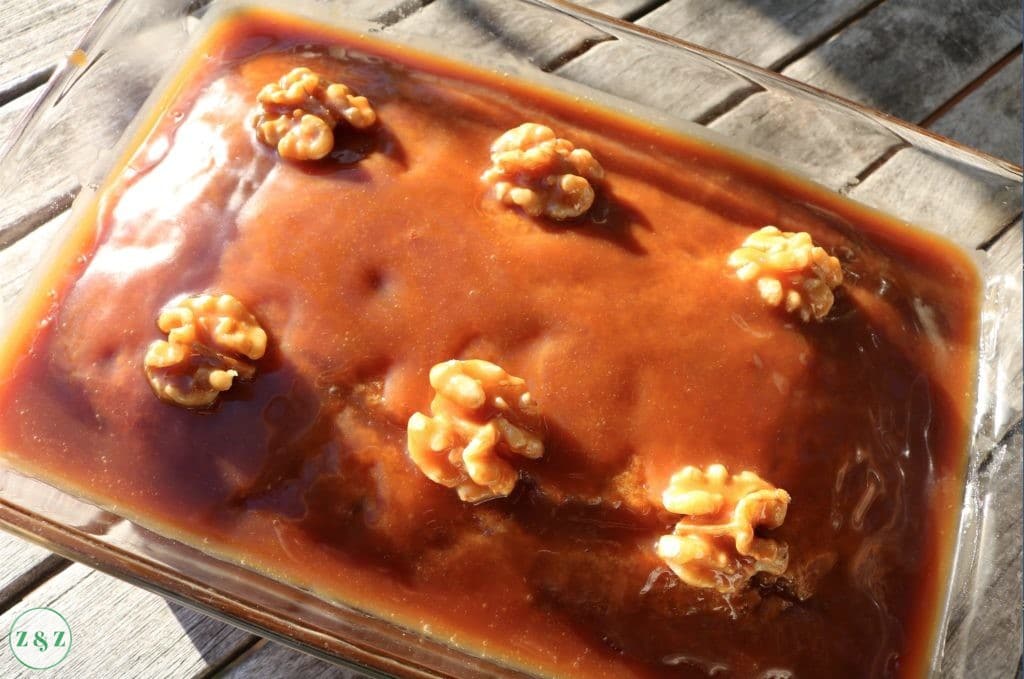 I have a sugar problem which is why I don't bake a lot, but when I do this is what I go for and it's usually gone within 24 hours.
My banana bread is based on the one by the brilliant Fauxmartha who makes it with one banana so it makes half a traditional sized cake (most other recipes use 2 bananas).
She also makes it with a crumb topping and whole wheat flour; I'm much too basic for artisanal flours and use regular self raising flour.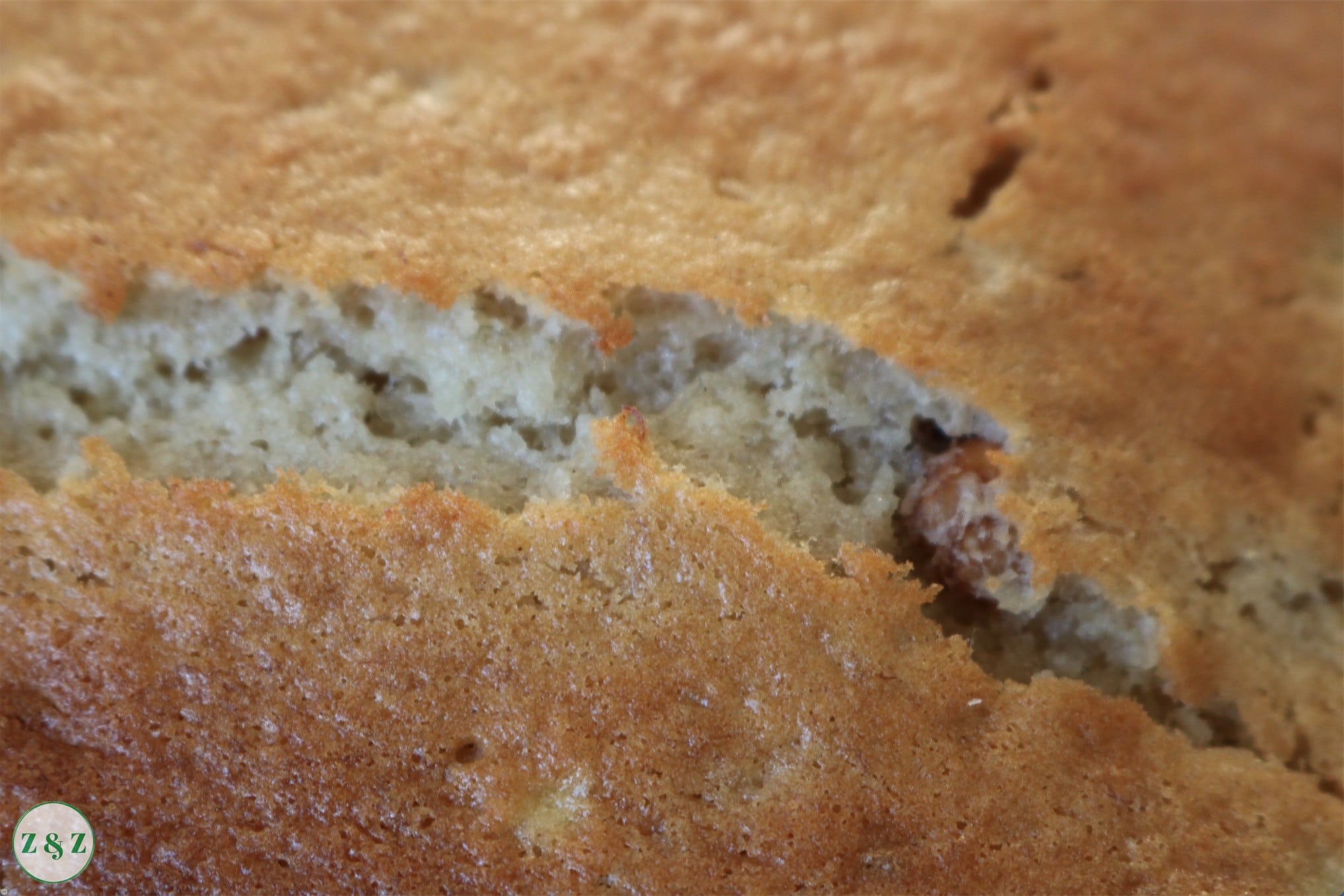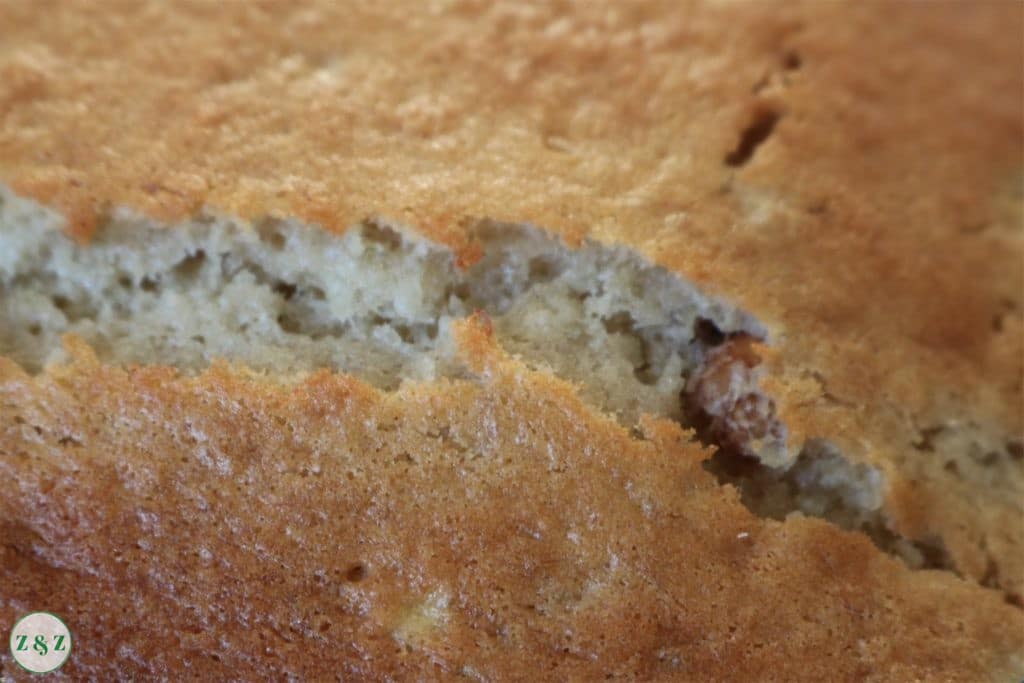 I also skipped the milk and increased the ratio of yoghurt which I feel makes it soft and scrumptious.
I have yet to come across a cake recipe that isn't made better with the addition of live yoghurt.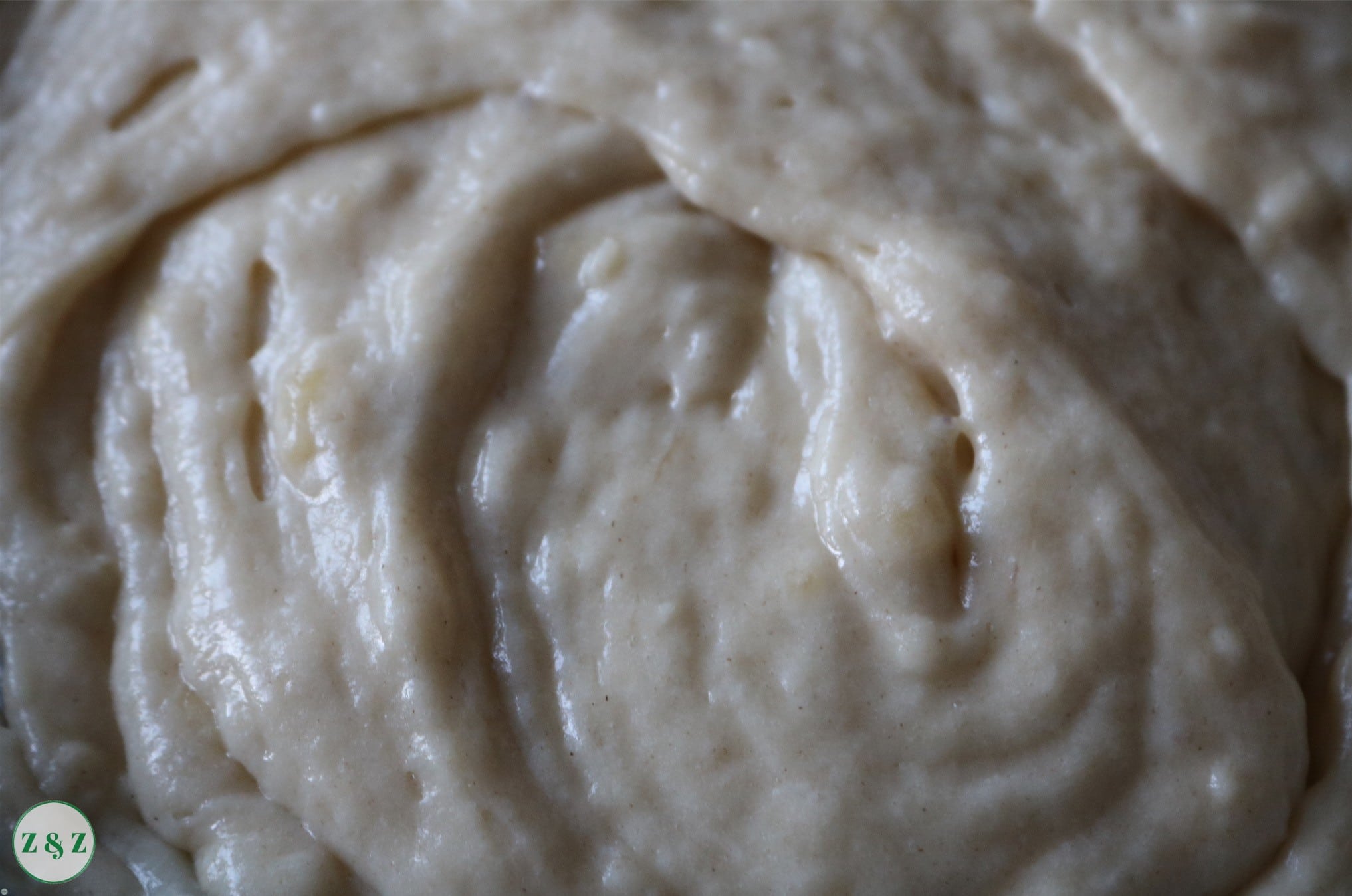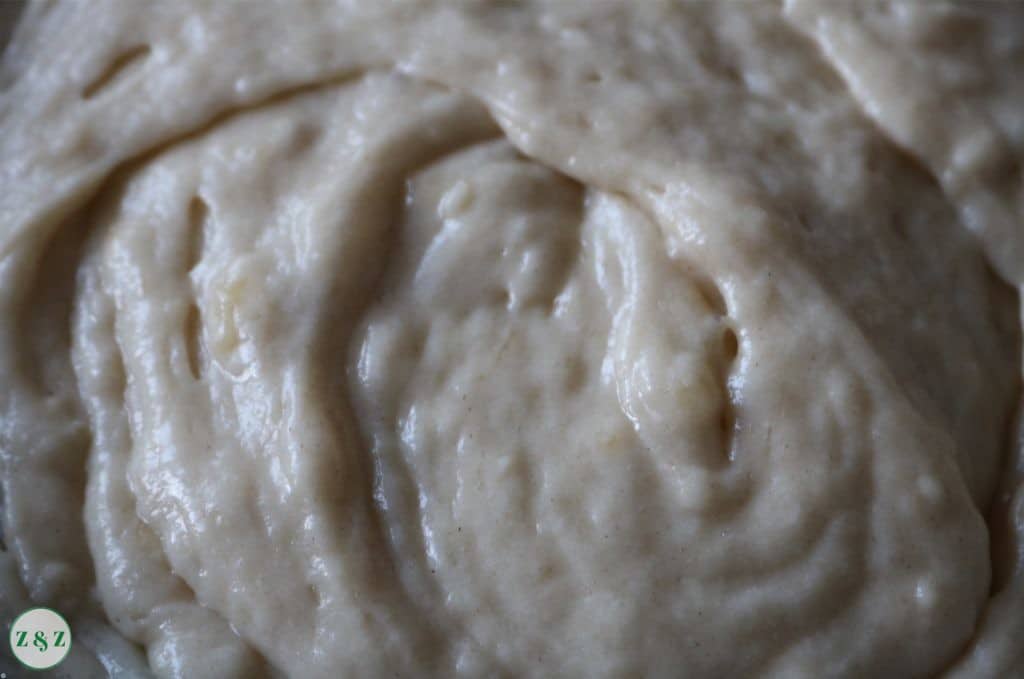 One good sized banana makes around half a cup of mashed banana and of course the riper the banana the more intense the flavour.
That said you don't want it so ripe it's growing fur, so store them in the fridge to make them last a bit longer if you know you won't be using them for a day or two.
With the caramel sauce, take the double cream and butter out half an hour before to avoid temperature clash.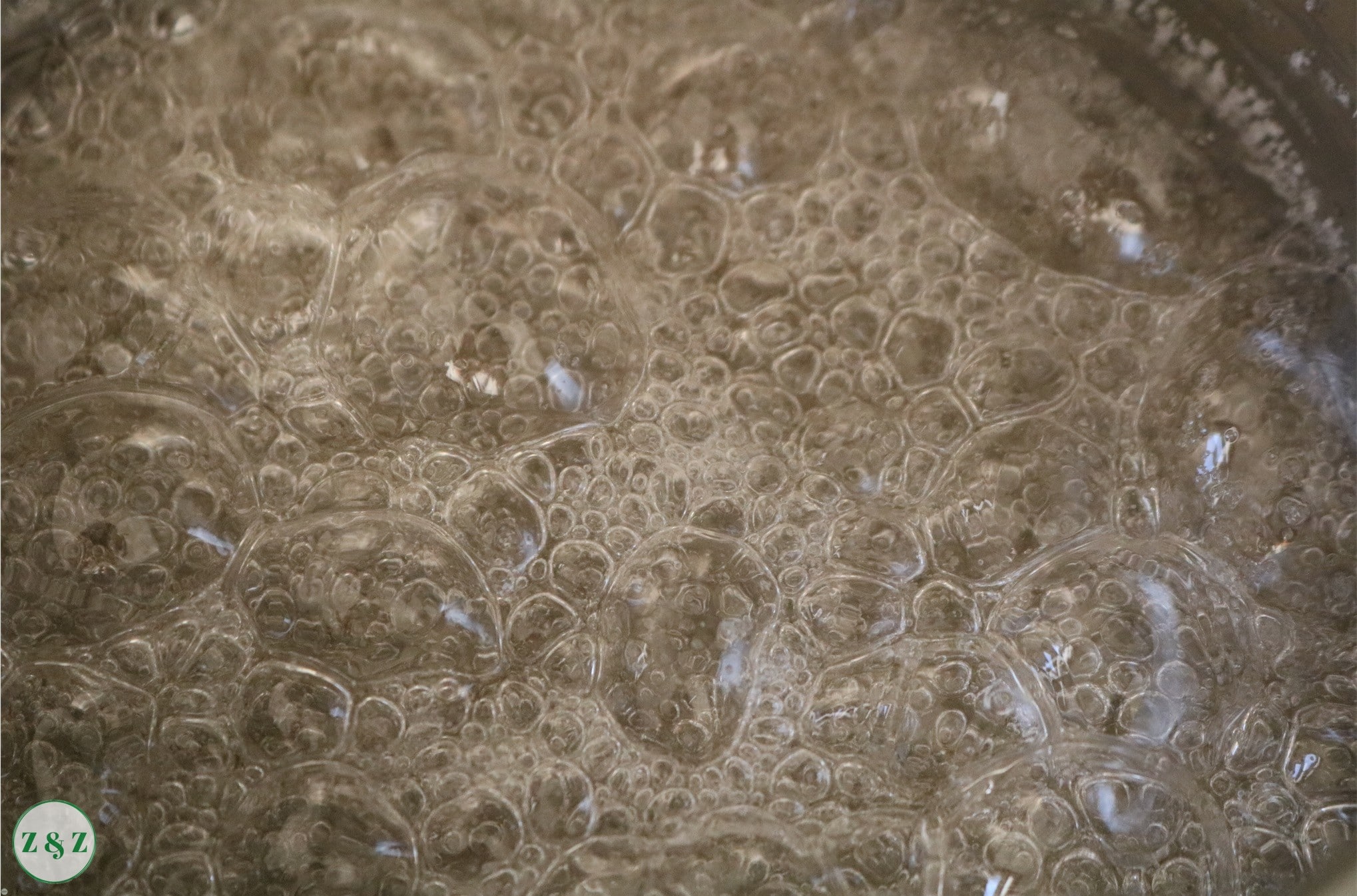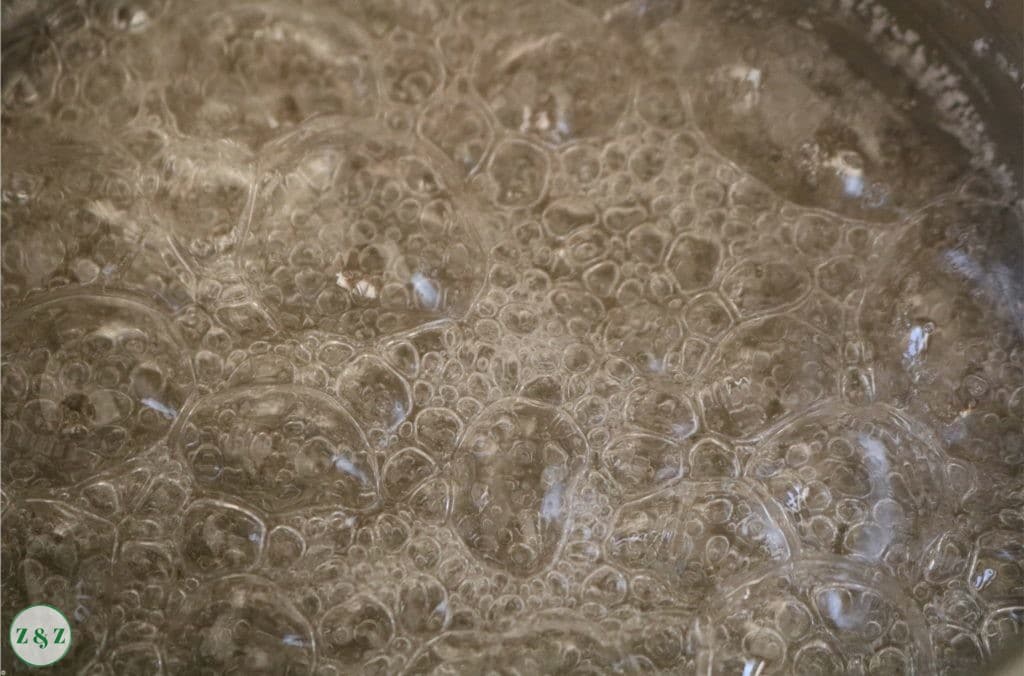 The caramel will keep in the fridge for about two weeks, that is if I can hide it from my son 😱
You can control how loose you want the caramel sauce and it is easy to thicken it by reducing it down on low heat until you get the consistency you want, although it will stiffen as it cools.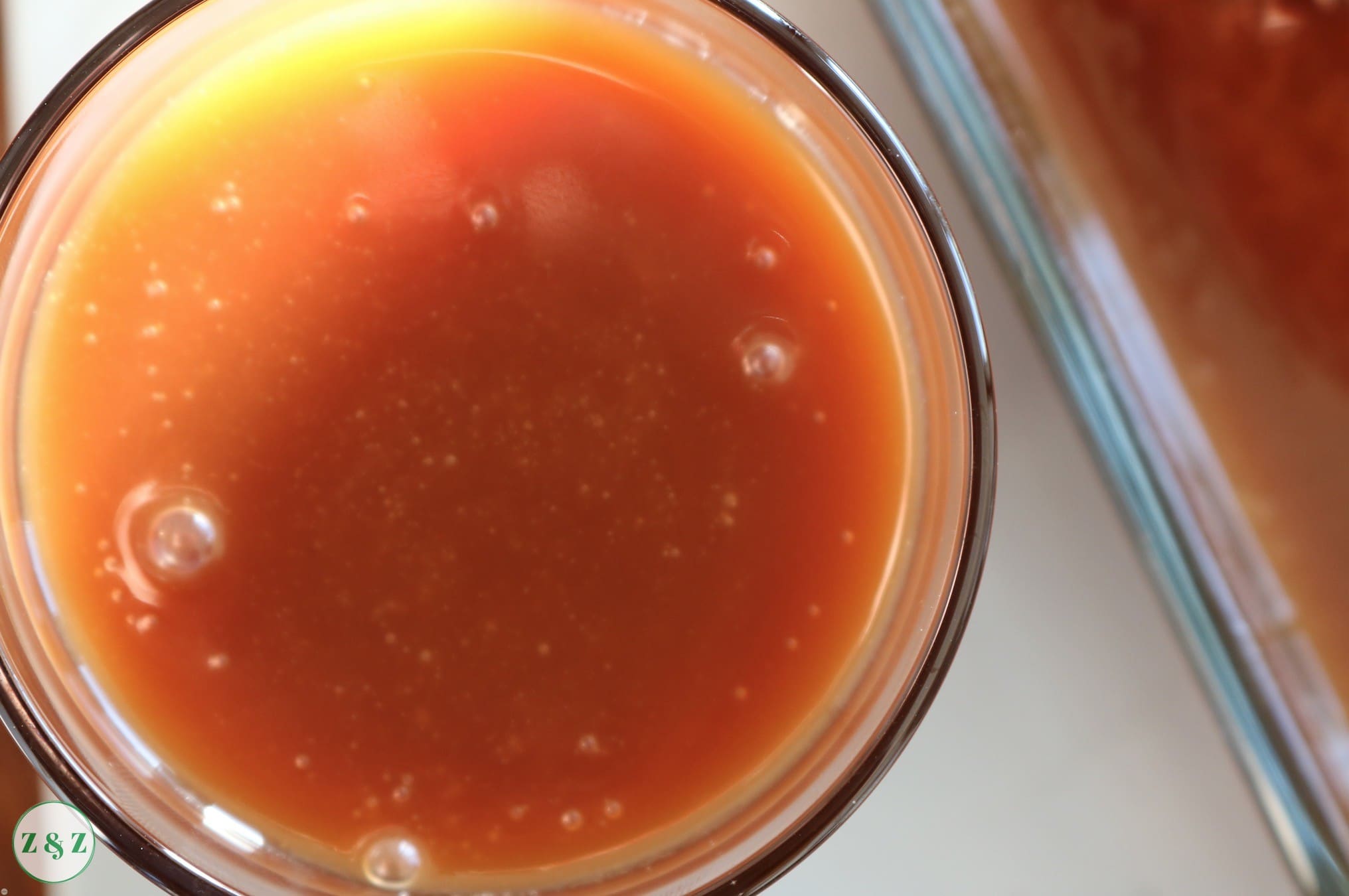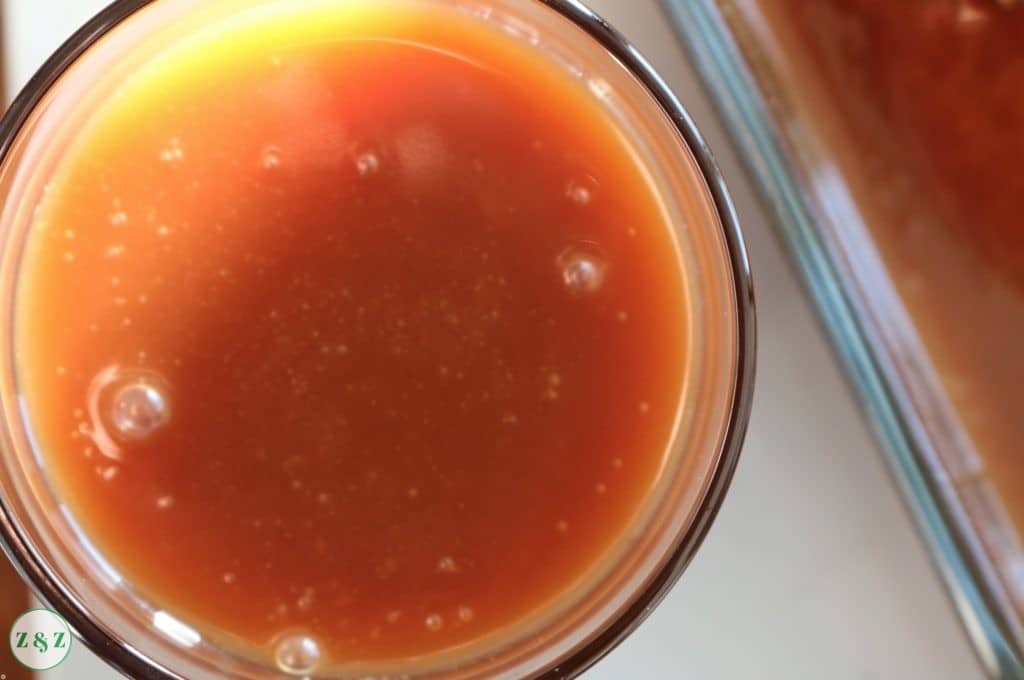 I know coarse sea salt is trendy but I like using regular salt to give a more even saltiness.
Always put half the amount of salt you intend to use and work up from there making sure you taste along the way, preferably without burning your tongue 😝
I love dipping pretzels into the extra caramel sauce and you can heat it up and pour it over popcorn, dip biscuits in it or drizzle it over banana splits.
Crushed walnuts inside the batter are optional but I do think they offset the caramel beautifully and are also good for your brain so basically you are making a superfood, wouldn't you agree? 😊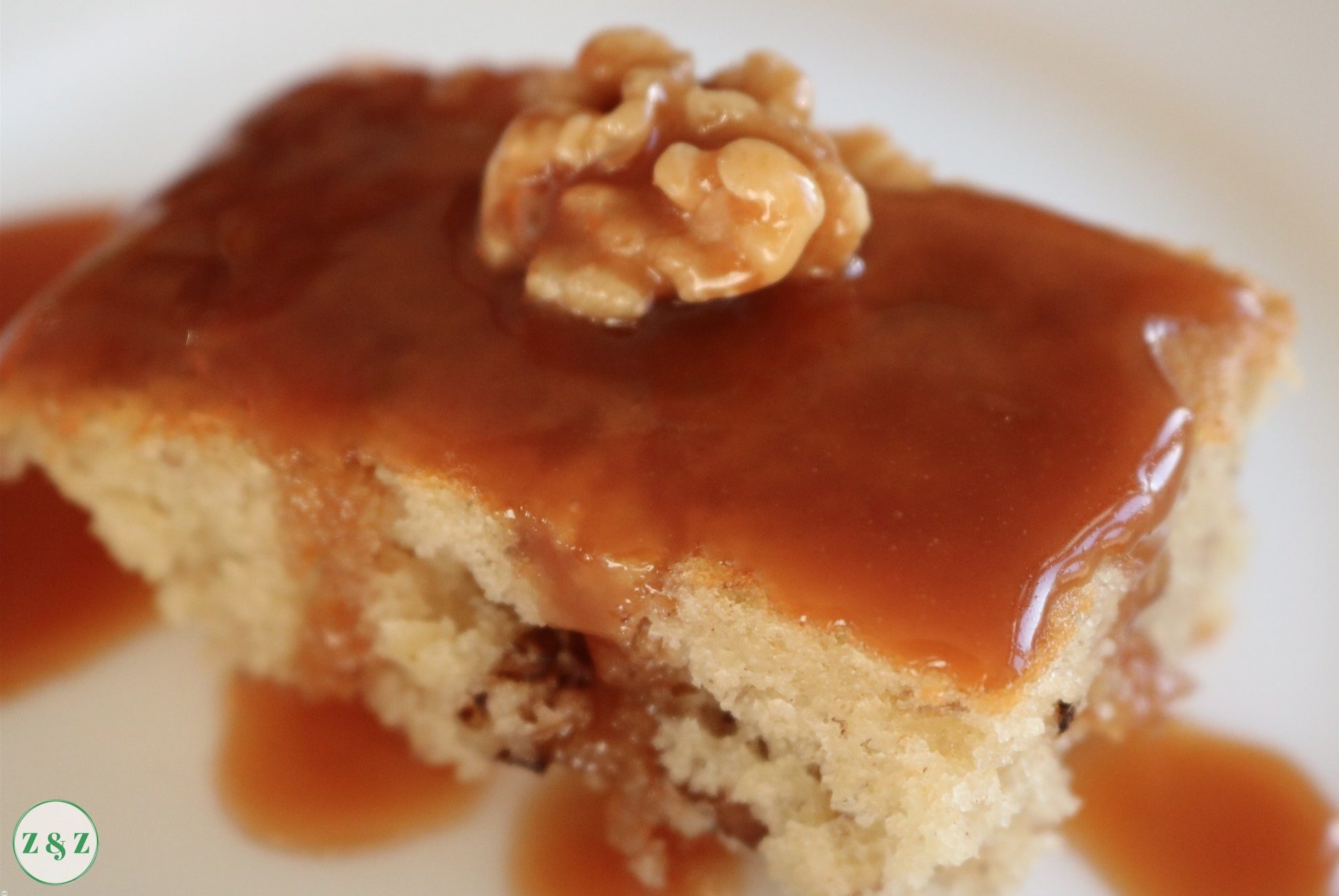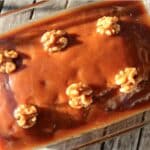 Banana Yoghurt Bread With Salted Caramel Sauce
Ingredients
For the banana bread
4

tbsp

melted butter

1/2

cup

mashed ripe bananas

approx 1 average sized banana

3

tbsp

of yoghurt

1

large egg

1

cup

self raising flour

1/2

cup

sugar

3/4

tsp

baking powder

1/2

tsp

bicarbonate of soda

A pinch of salt

A few walnuts
For the caramel sauce
1

cup

sugar

1/4

cup

water

3/4

cup

double cream

3

tbsp

slightly butter

Up to 1 tspn salt
Instructions
For the banana bread
Preheat the oven to 180 c

Melt the butter and set aside to cool

Mash the banana with a fork and add the yoghurt and egg and mix well

Add the sugar to the wet ingredients and mix again

In a separate bowl sieve the flour, baking powder and bicarbonate of soda and mix

Add the dry ingredients along with the salt to the wet ingredients in 2-3 stages and fold gently

Pour over the melted butter and continue folding till the batter comes together

Crush a few walnuts in your hand and distribute in the batter

Prepare your cake tin or mould using a little butter and flour

Pour the batter in and tap it against the kitchen counter or table a few times to level it

Bake for 20 minutes at 180 c and do the clean knife test to check when it is done

Pour over a little salted caramel sauce and enjoy
For the caramel sauce
Measure out the cream and set aside

Whisk together the sugar and water in a heavy bottomed pot before you put the heat on

Once combined turn the heat to medium and DO NOT STIR IT WITH ANY KITCHEN UTENSIL, instead make little swirl motions occasionally until it starts to boil

After about five minutes on the heat the colour should start to turn amber, watch this step carefully and do not leave it as it will catch quickly

When you have a decent caramel colour take it off the heat and slowly add the cream and whisk at the same time, the mixture will splutter

Add the butter and half the amount of salt and stir

Test the saltiness and adjust bit by bit until you have the perfect salty sweet balance
If you tried this recipe let us know in the socials, we love seeing your makes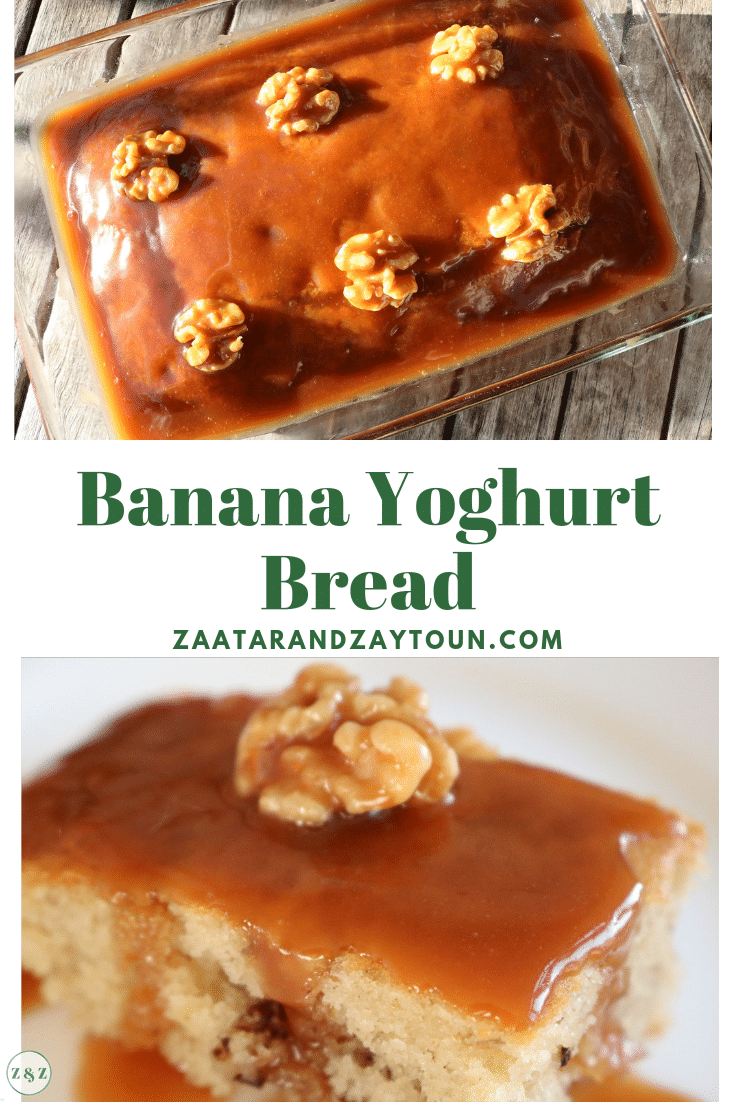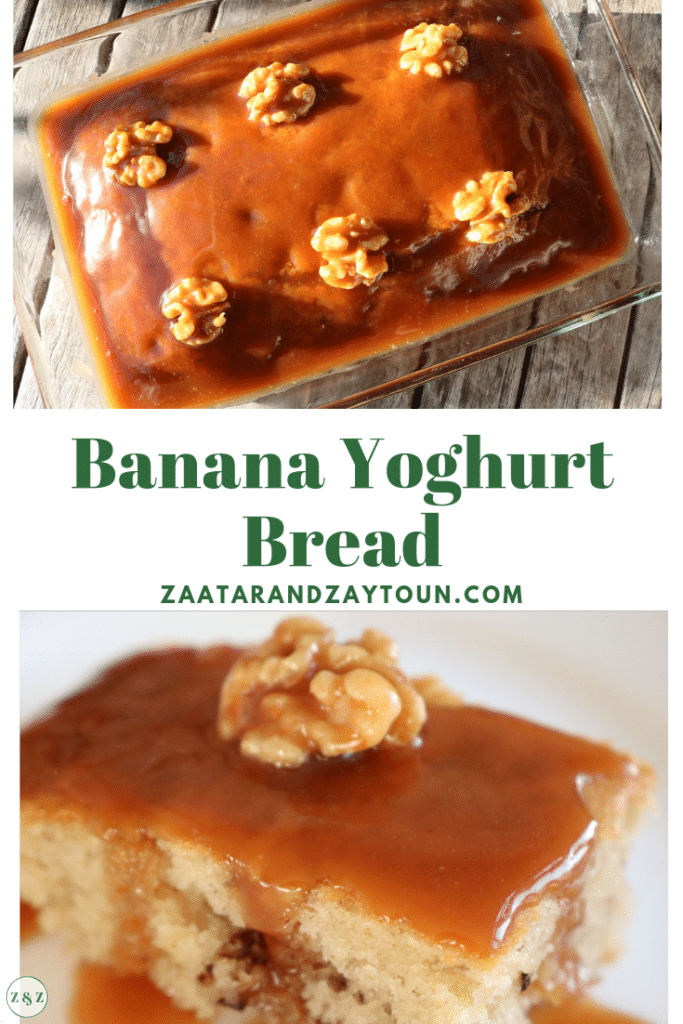 You may also like these recipes from the Zaatar and Zaytoun collection