Lots of people ask me how to use sumac and one of my favourite ways is to sprinkle it on mildly spiced white fish.
The sourness of the sumac goes perfectly with the mild fish and brings out the best of the flavours without overpowering it.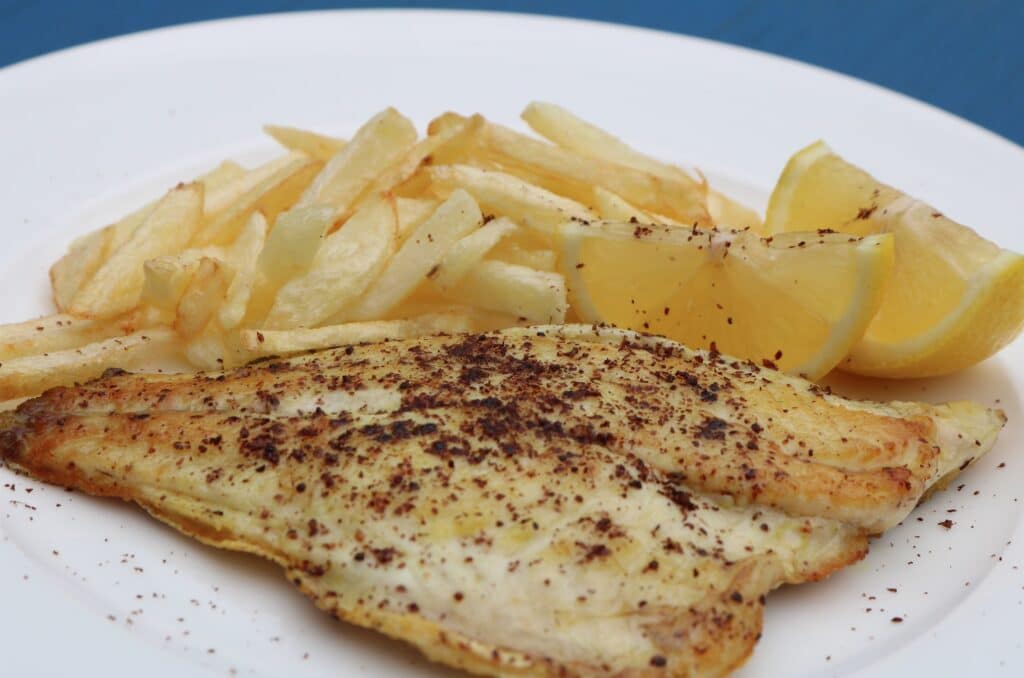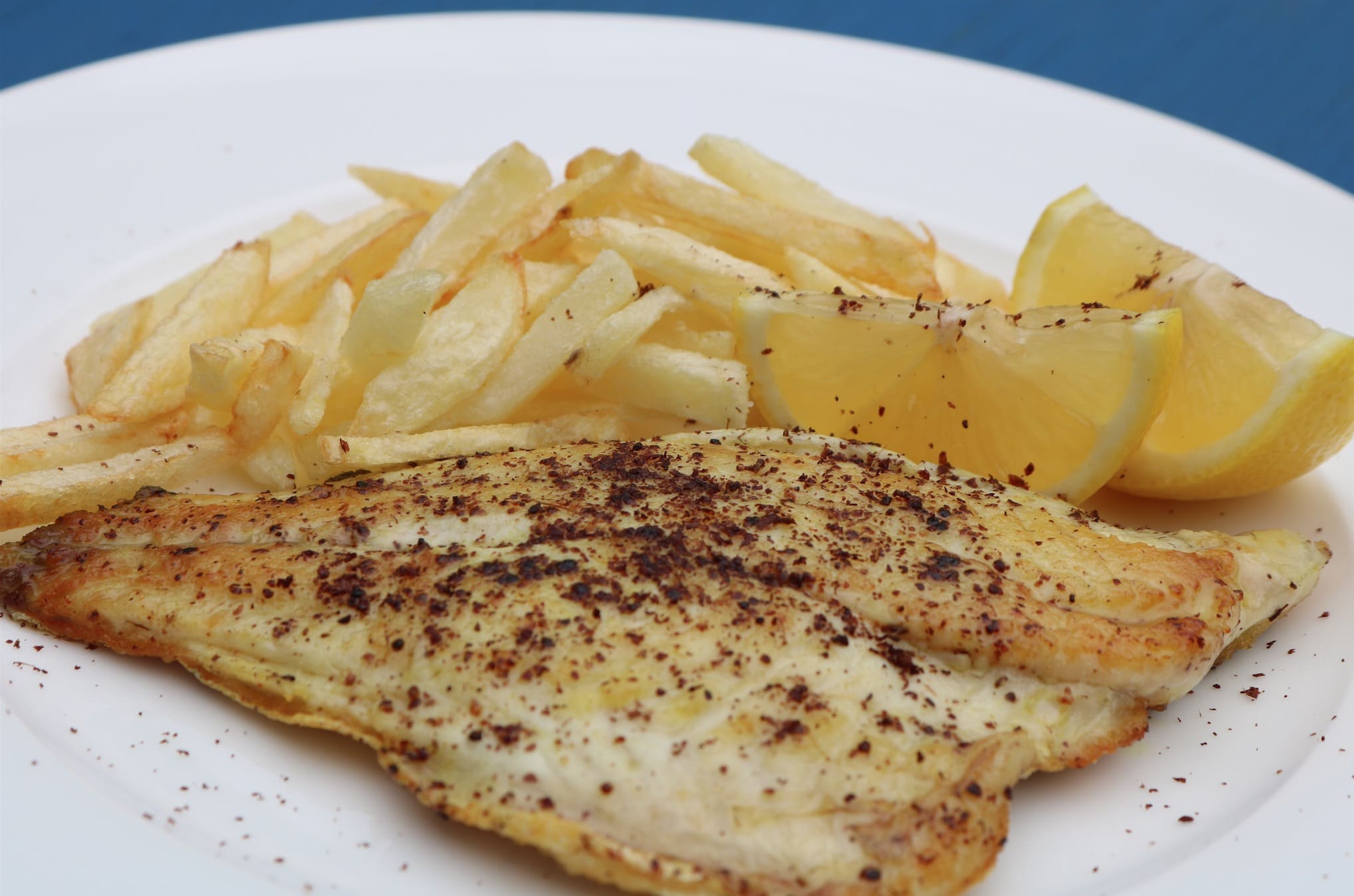 What is sumac
Sumac is actually made from the berries of the sumac flour and can be found growing wild all over Lebanon.
I get my relatives to send me freshly ground sumac every year and it has the most wonderful fragrance that makes your mouth water in anticipation of its sourness.
You can tell if sumac is old if it loses it's vibrant redness. Lots of supermarkets unfortunately sell outdated brownish sumac to unwitting customers who wouldn't know otherwise.
The best way to tell if a spice is past it's best is to smell it and if you can't whiff anything then it's definitely not worth using.
Spices should hit you with their aromas that's the whole point.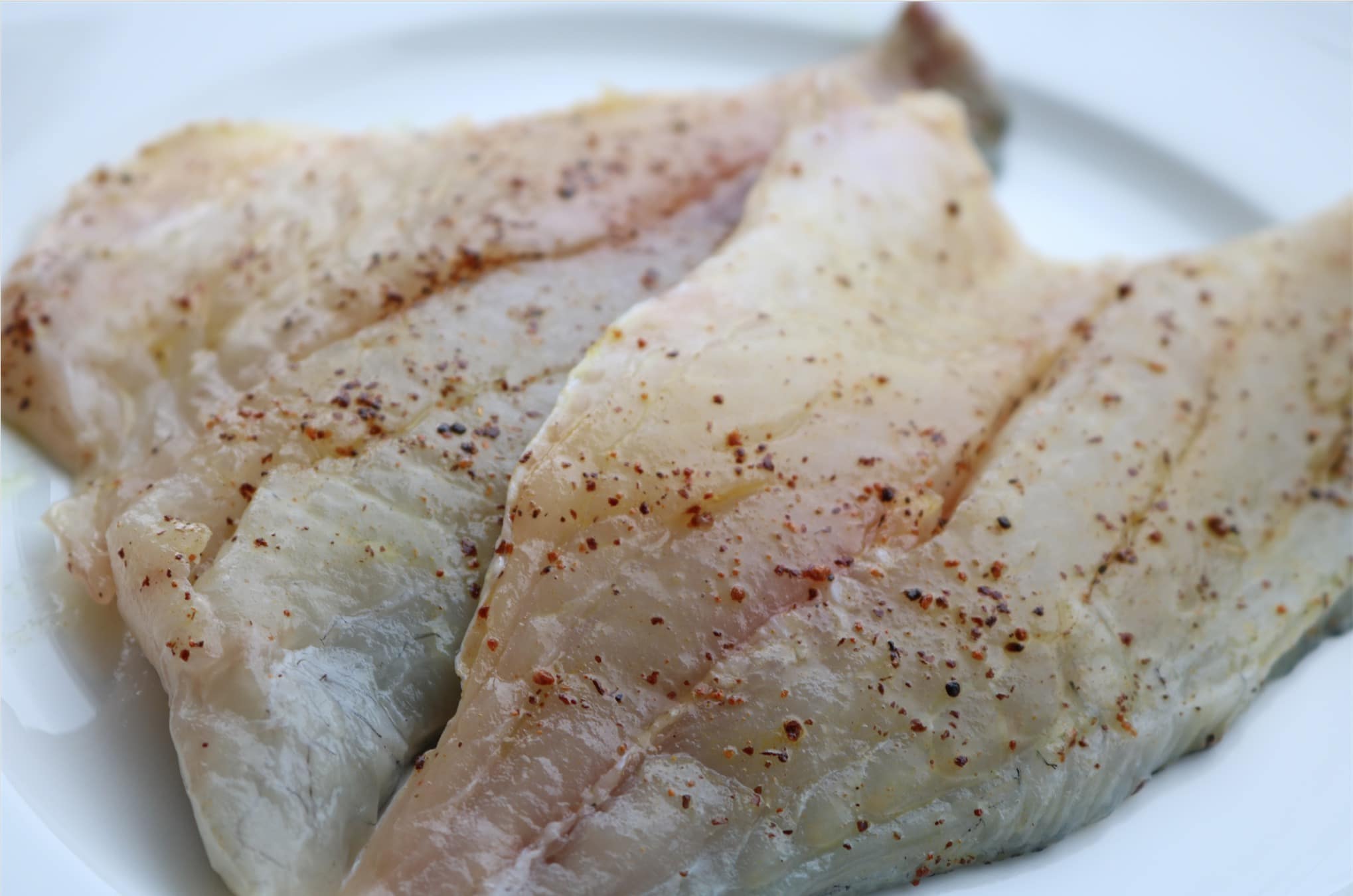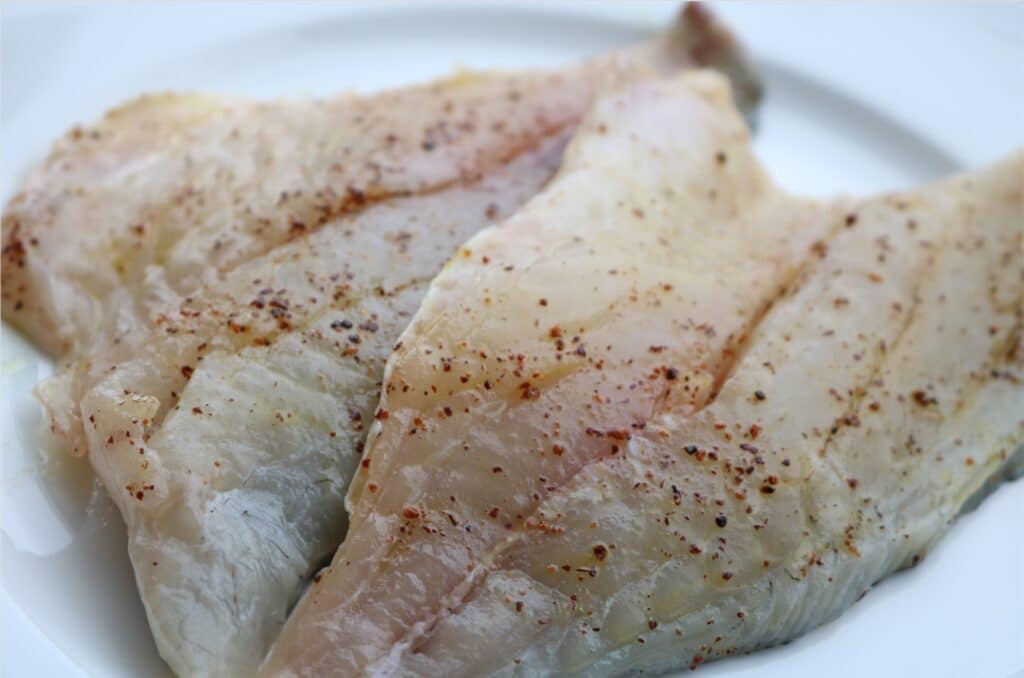 The Fish
You can use any white fish to make this dish. I love using sea bream as its my favourite and here I've chosen to use fillets instead of the whole fish.
You can also use sea bass, tilapia, haddock or even cod though it is a little bit drier.
You can bake the fish if you prefer but I love to pan fry it for a few minutes on each side. It literally takes no more than five minutes and it's ready.
Make sure you get the pan very hot and drizzle a little regular olive oil to help crisp up the skin.
Many people love the crispy skin though I don't personally eat it, but if you are having dinner guests you should offer them that option.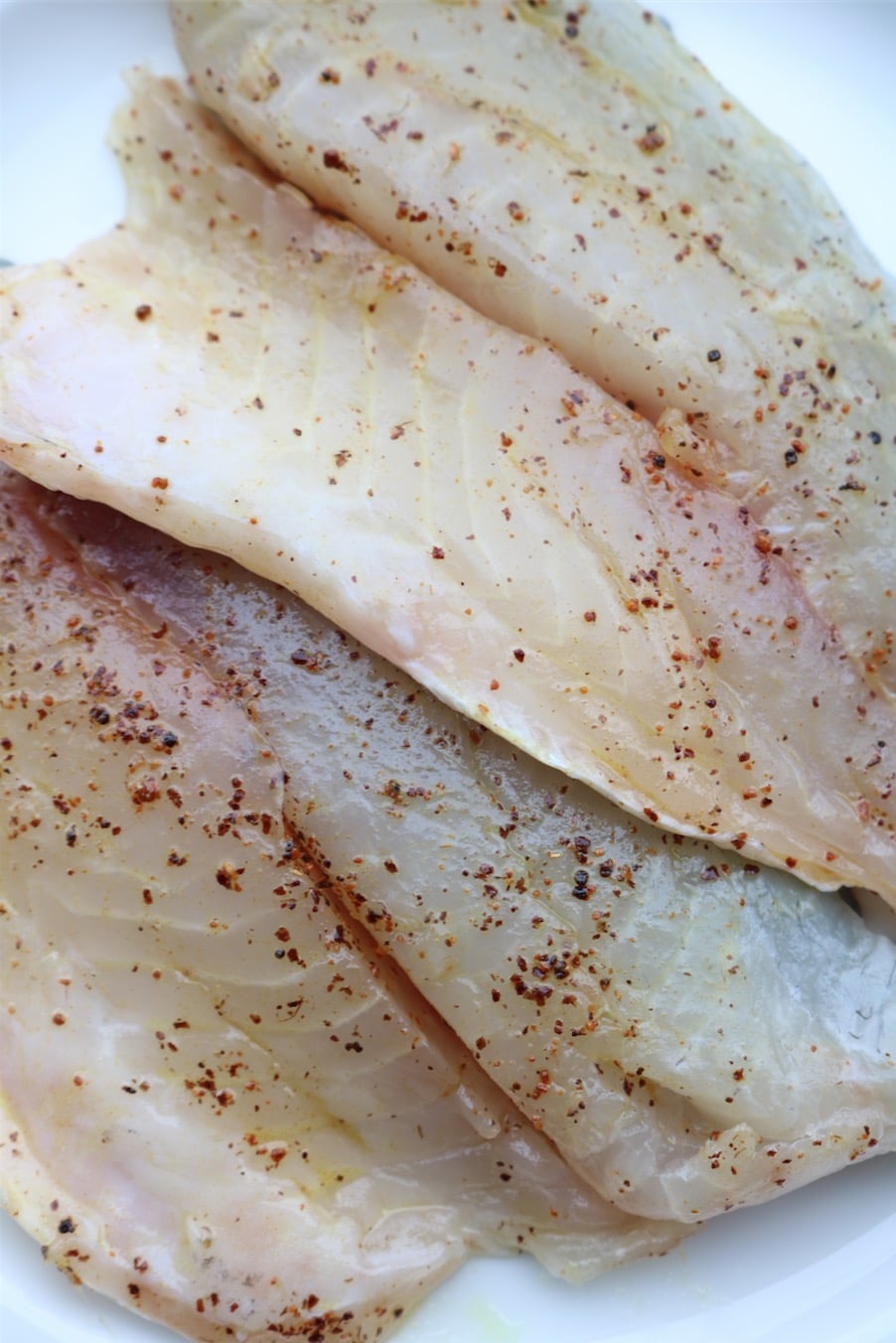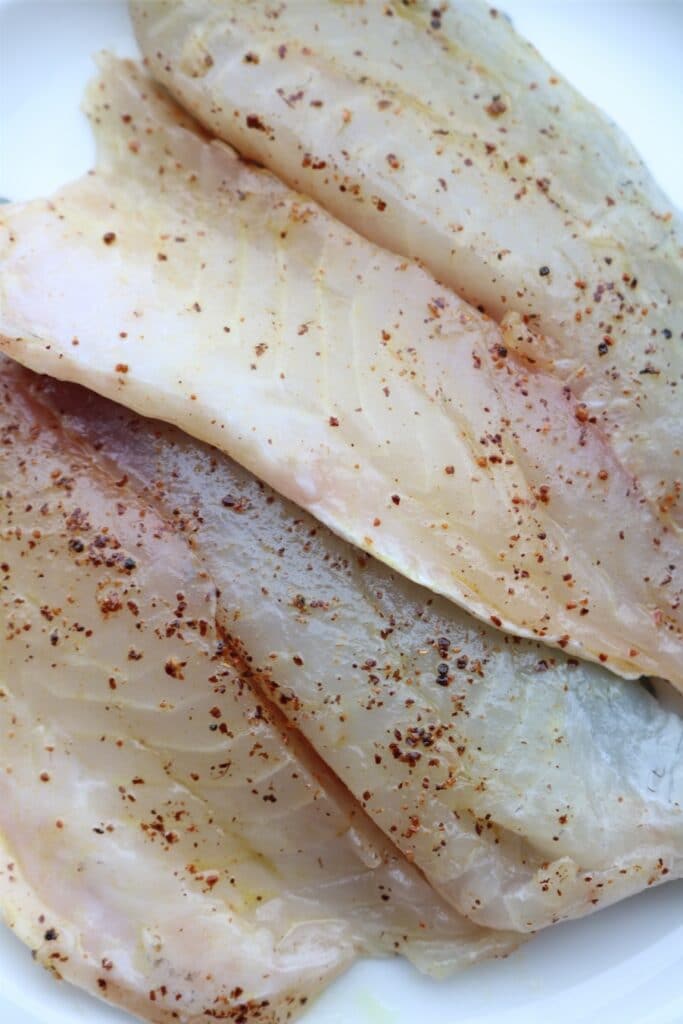 The Other Spices
Fish is a delicate meat and doesn't need a dozen spices to bring out it's flavours. Here I've used a little turmeric and paprika to enhance the sumac and not much more.
If you want to make things spicy then add a little cayenne pepper but remember you want to be able to taste the fish at the end and not the spices first.
You can also use ready made fish spice blends that are designed to work well with fish.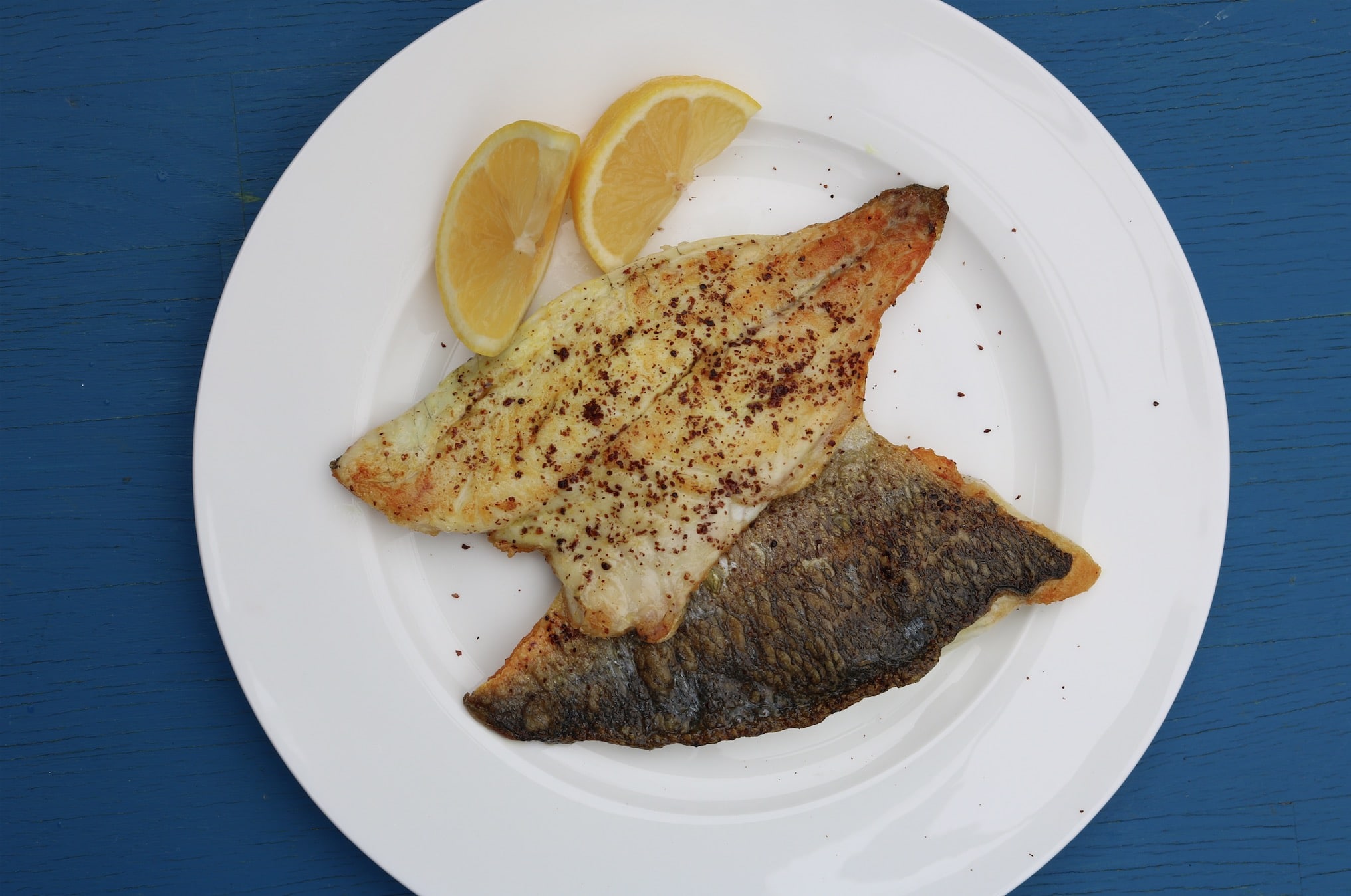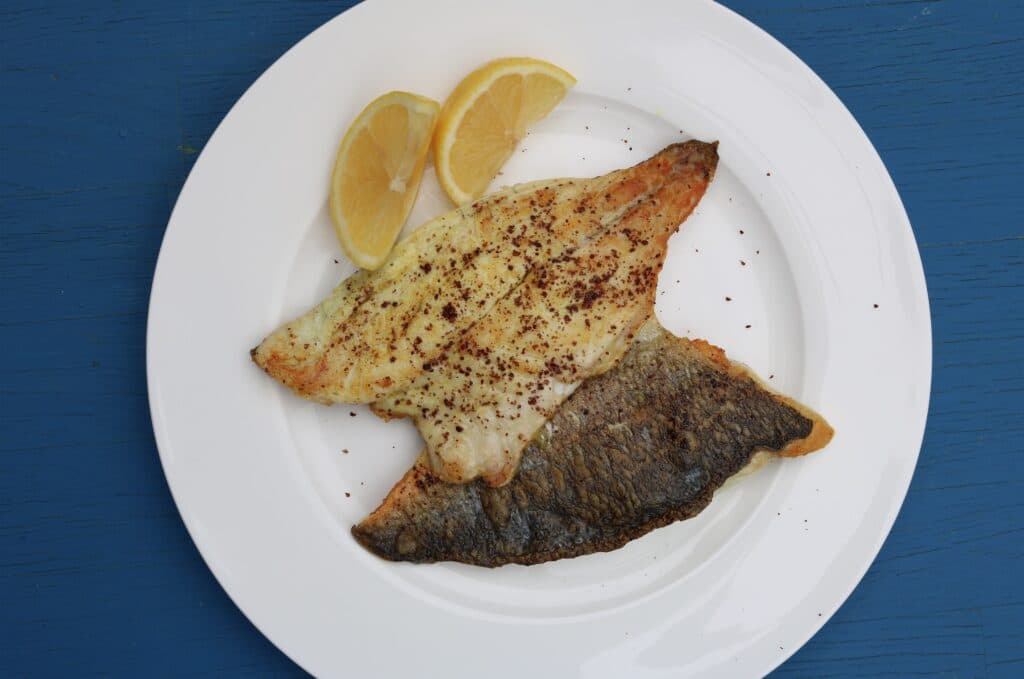 How to serve sumac spiced fish
In the Middle East we love to eat fish with rice but as I'm living in London, chips is always my first choice.
And of course they must be hand cut. Make sure you get the oil quite hot first by adding one chip and when it starts to fizzle, add the rest.
Also, don't fry too much at once or they will steam. Most importantly, make sure you have used potatoes suitable for frying such as Maris piper or cyprus potatoes.
You can also serve this fish with a tangy salad such as fattoush or even tabbouleh.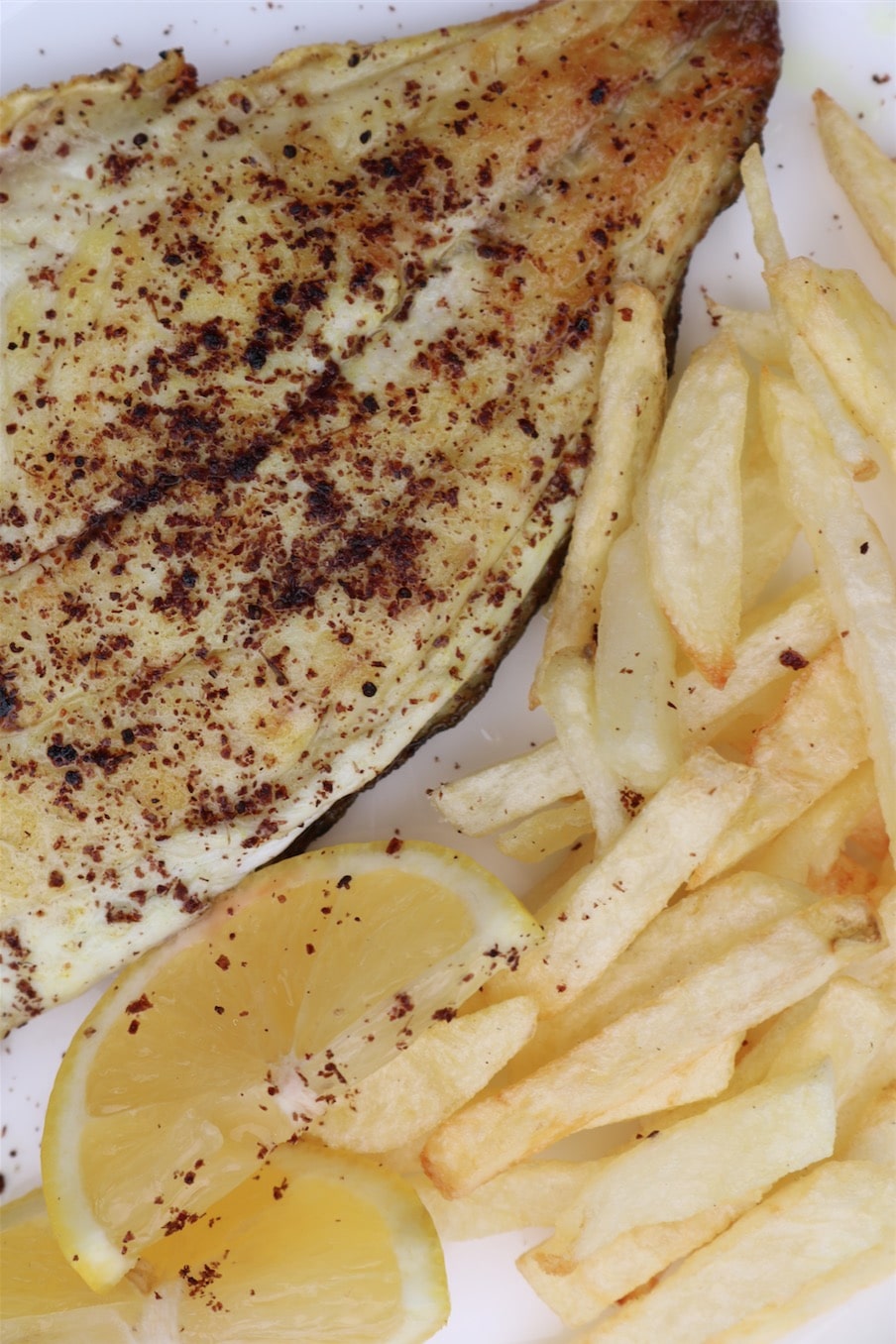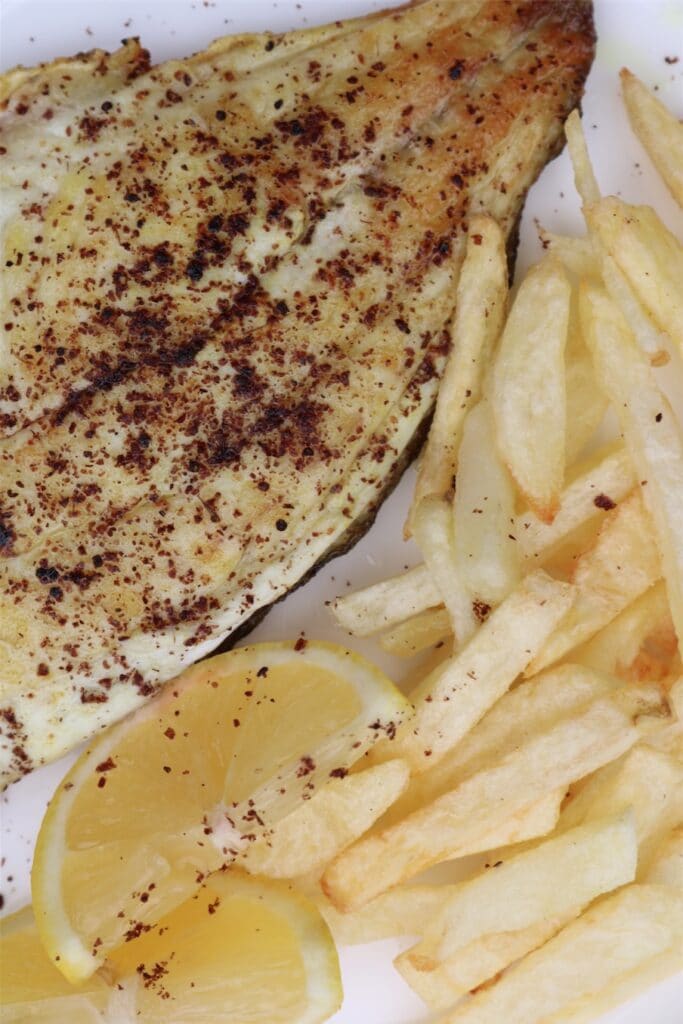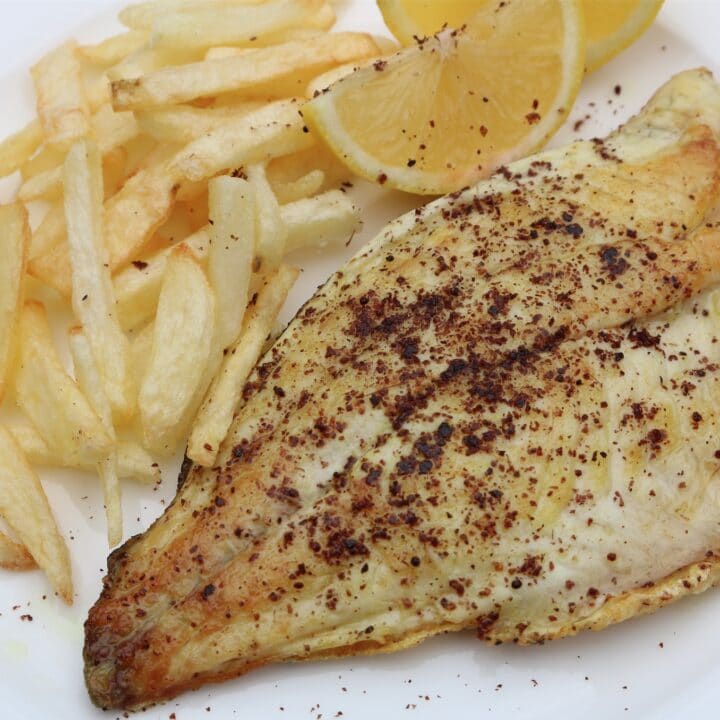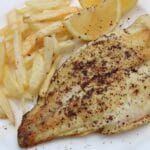 Lebanese Sumac Spiced Fish
Gently spiced pan fried fish with sumac and crispy skin
Ingredients
2

fillets of white fish

Regular olive oil

⅛

teaspoon

of turmeric

tiny pinch

⅛

teaspoon

of paprika

tiny pinch

¼

teaspoon

of sumac

Pinch

of salt
Instructions
In a large plate add a drizzle of regular olive oil, a pinch each of turmeric, paprika, sumac and salt. Mix well

Dab the fish fillets with kitchen towel then rub in the spice mix on the plate, both sides.

Heat up a wide non stick pan for around five minutes on medium high heat. Add a drizzle of regular olive oil, swirl around then add the fish skin side down.

Allow the fish to crisp up by not moving it, then turn down the heat to medium as it continues to cook for 2-3 minutes

Then flip the fish with a wide spatula and finish cooking for 1 minute.

Transfer to a plate and sprinkle another pinch of sumac on top.

Serve with chips or salad, or both!
Recipe Notes
You can also use sea bass, tilapia or haddock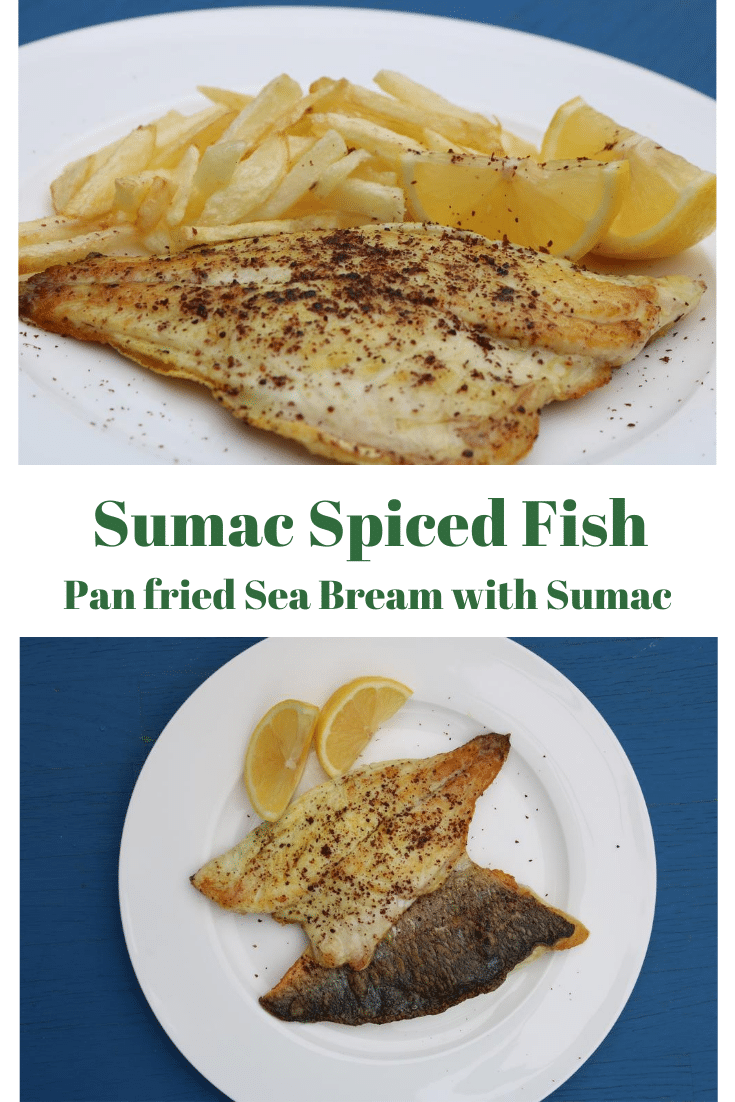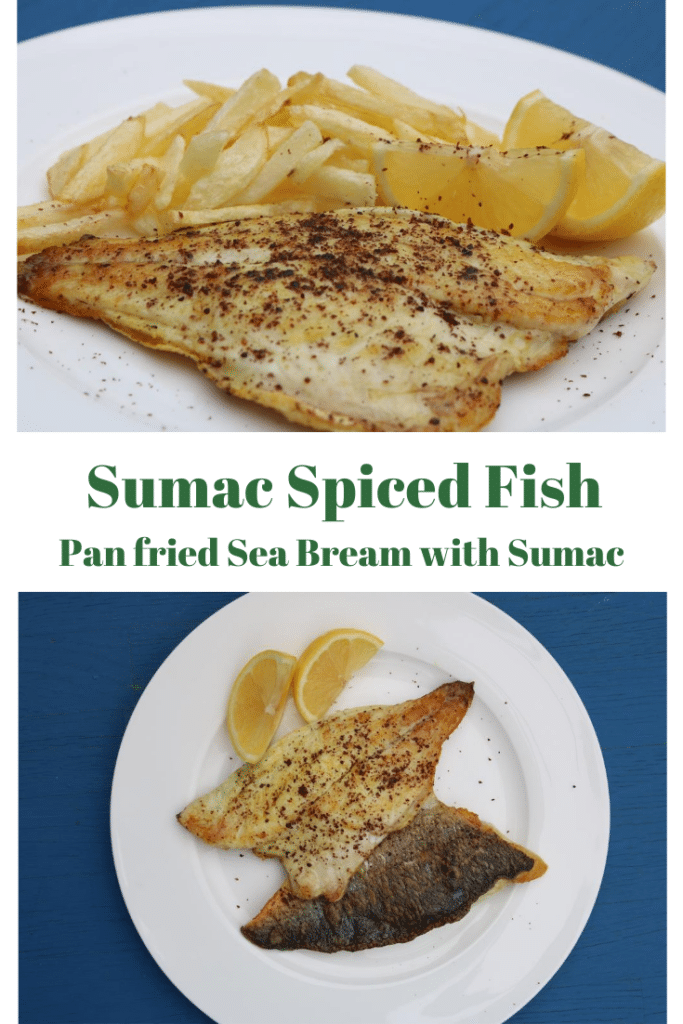 If you make any of our recipes let us know how it went by giving us a star rating below.
We have a lively Facebook group where we post frequent recipes and discuss Lebanese cooking in general, as well as a handy Pinterest page where you can save all of your favourite Zaatar and Zaytoun recipes!
You might also like these recipe from the Zaatar and Zaytoun collection: