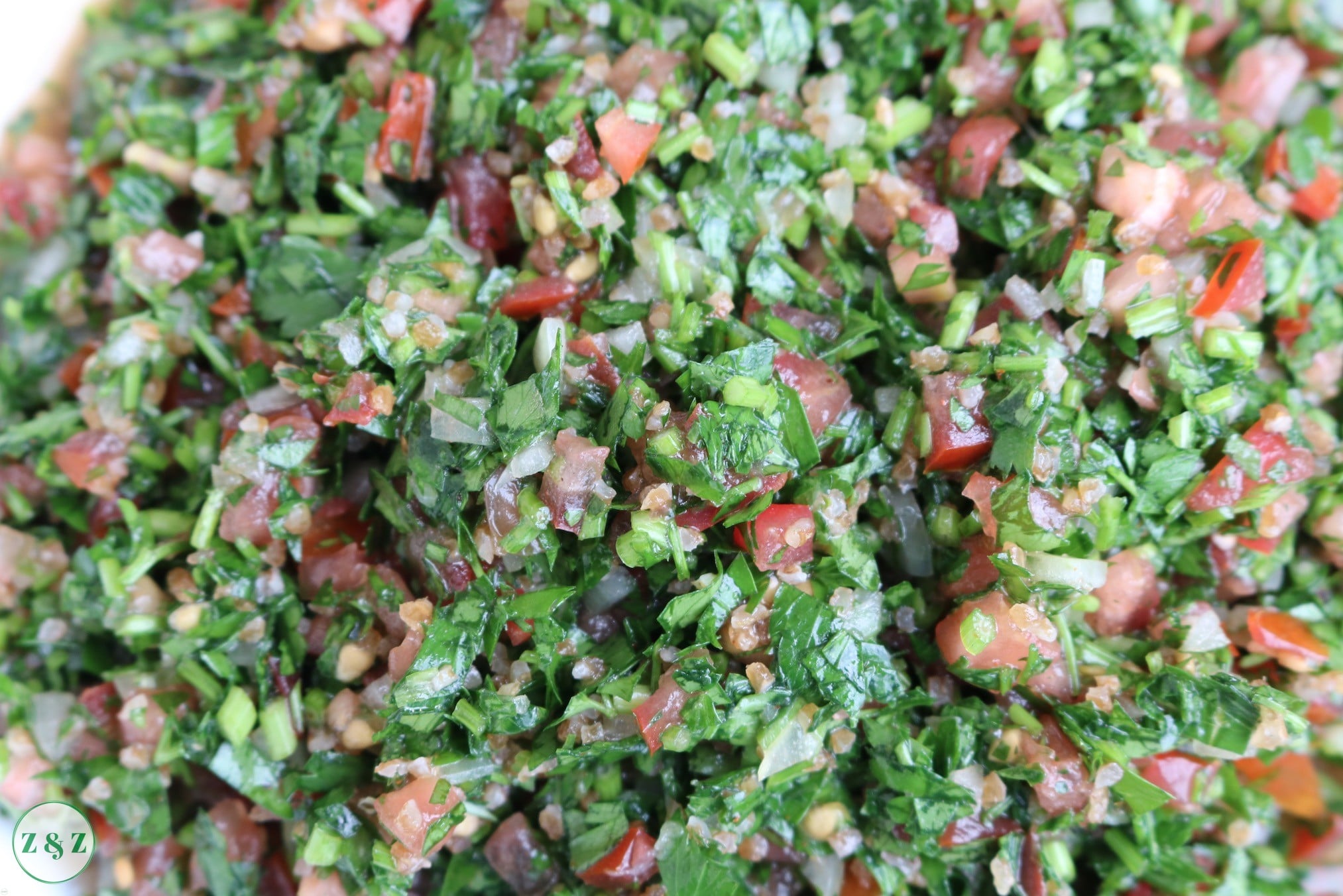 What is Tabbouleh?
Tabbouleh is a parsley salad. Let me clarify again; it is not a bulghur wheat salad with a sprinkle of parsley as I have seen in many supermarkets.
In every family Lebanese family there is someone who is really really good at making tabbouleh.
In mine it's my husband because he is more meticulous than me and doesn't rush it 😁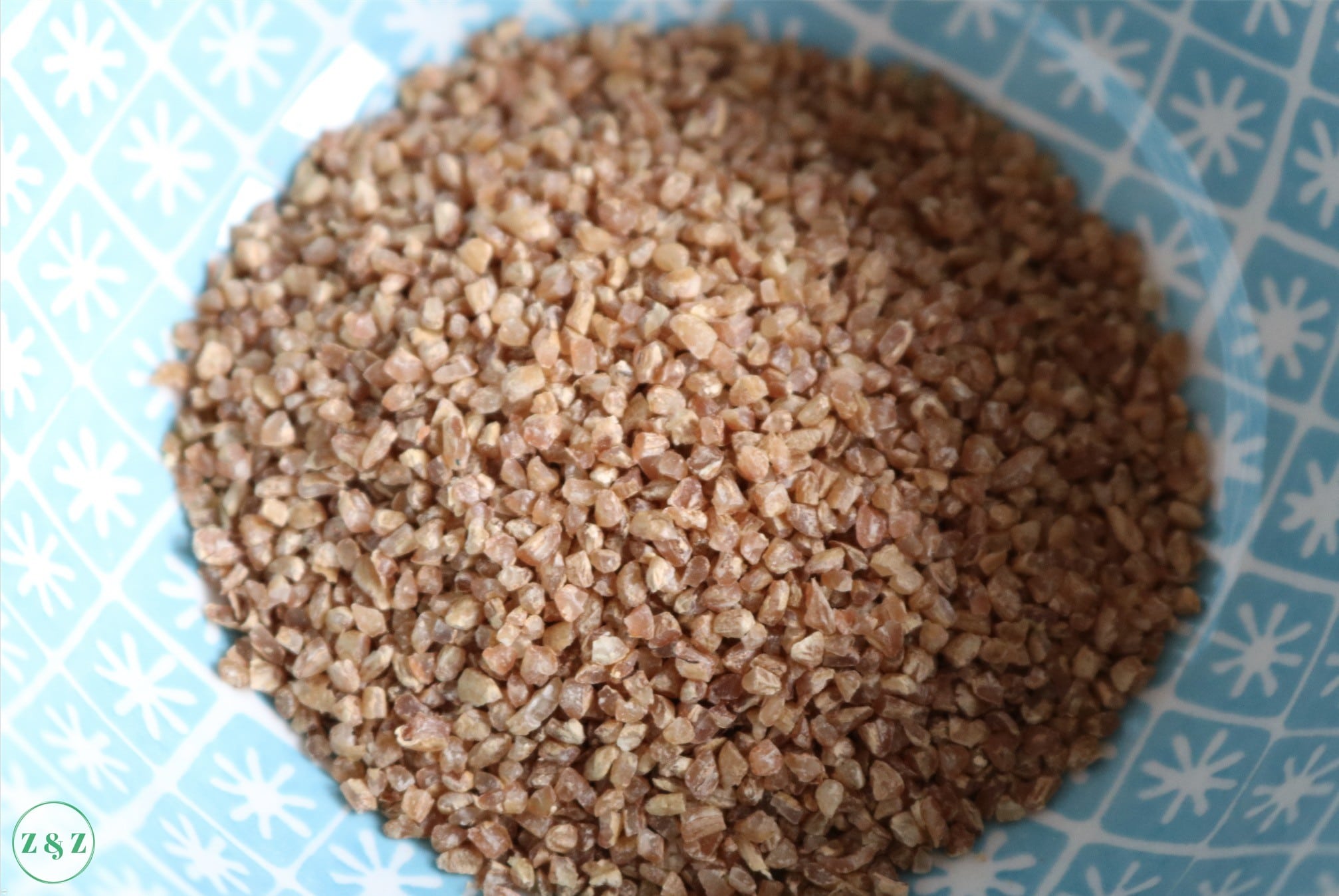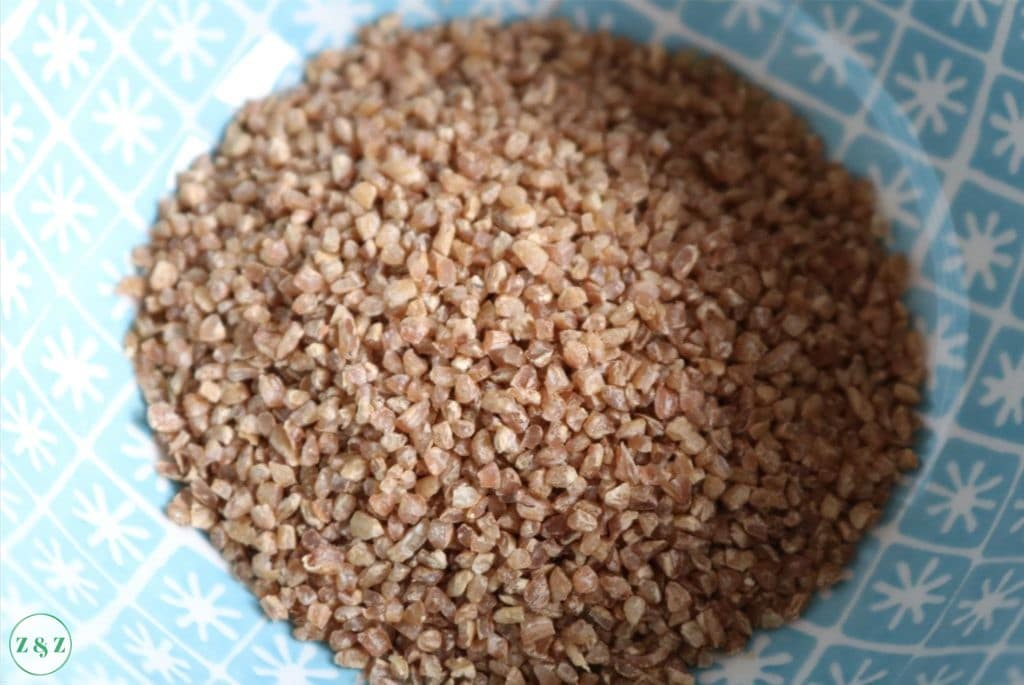 The bulgur wheat
You must make sure you use fine bulghur wheat not the coarse one. The coarse bulgur wheat will soak too much liquid and ruin the final texture
I've even seen some people in Lebanon forego the bulghur wheat in their tabbouleh salad, though I think it adds a nice texture.
Soak the bulghur wheat about five minutes before serving the tabbouleh as you don't want it too soggy.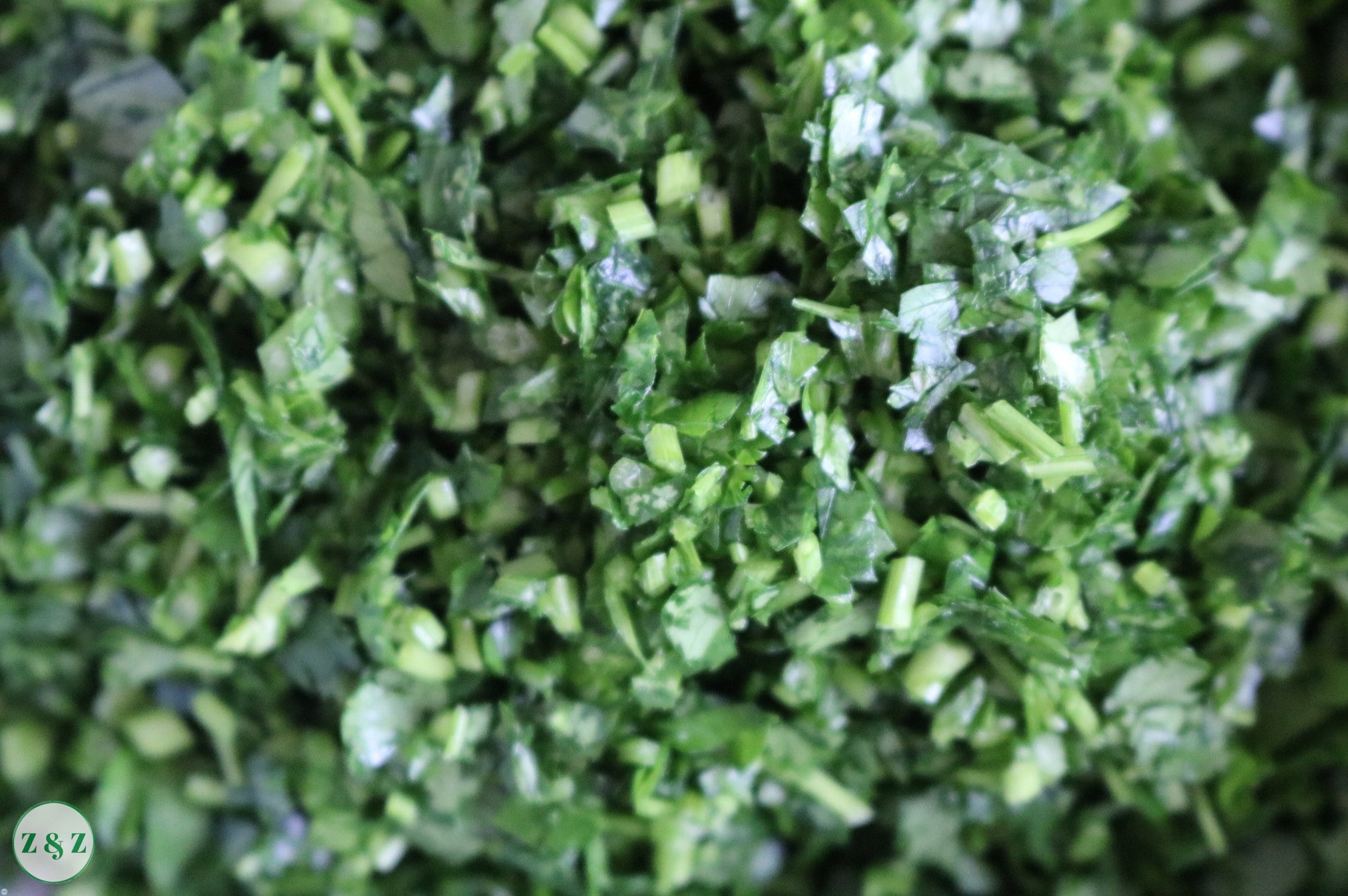 The parsley
A brilliant tabbouleh can only be achieved by chop chop chopping the parsley again and again until it is fine enough.
Although some people use a food processor to chop the parsley I don't recommend it as it becomes slushy and uneven.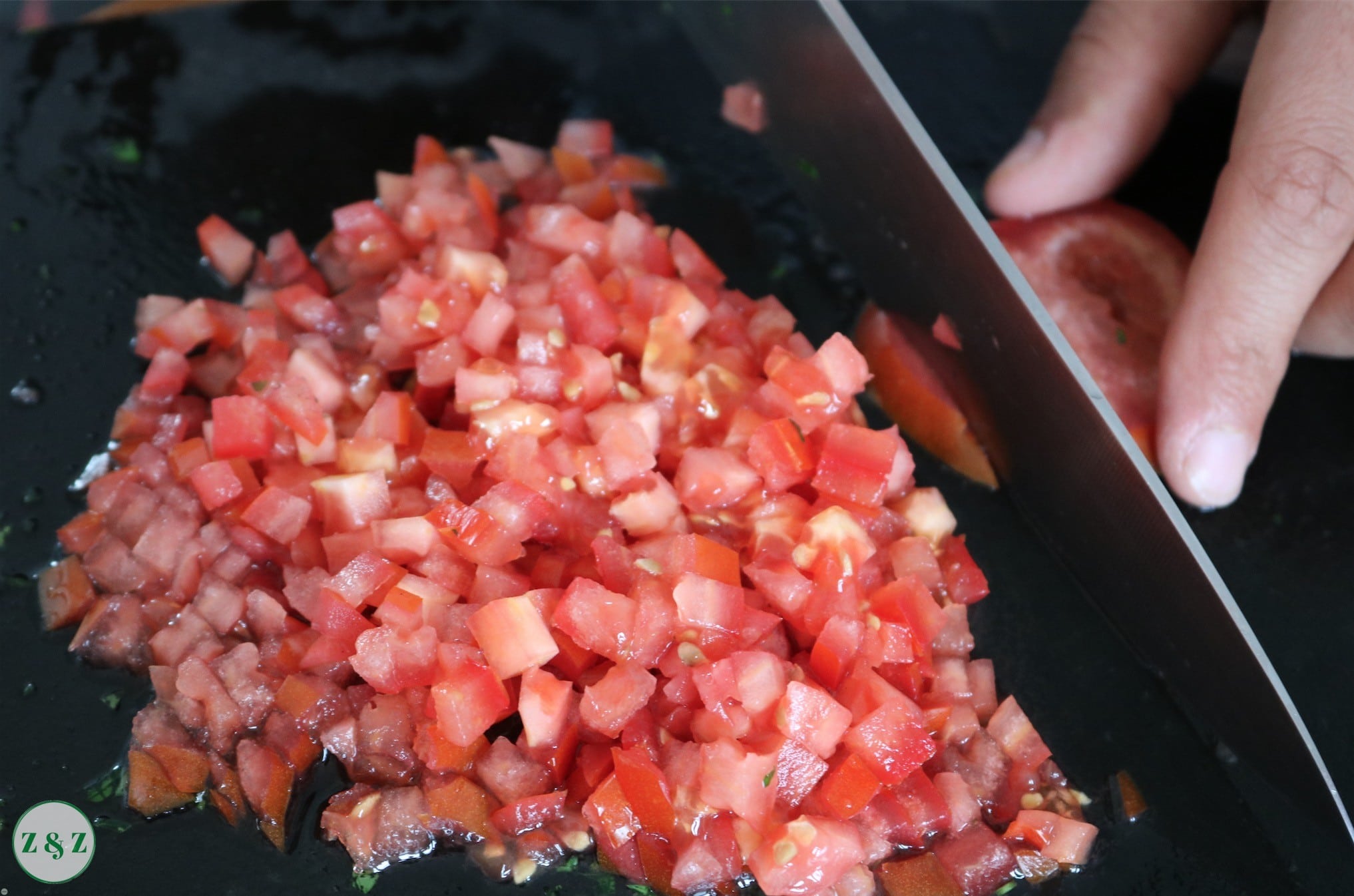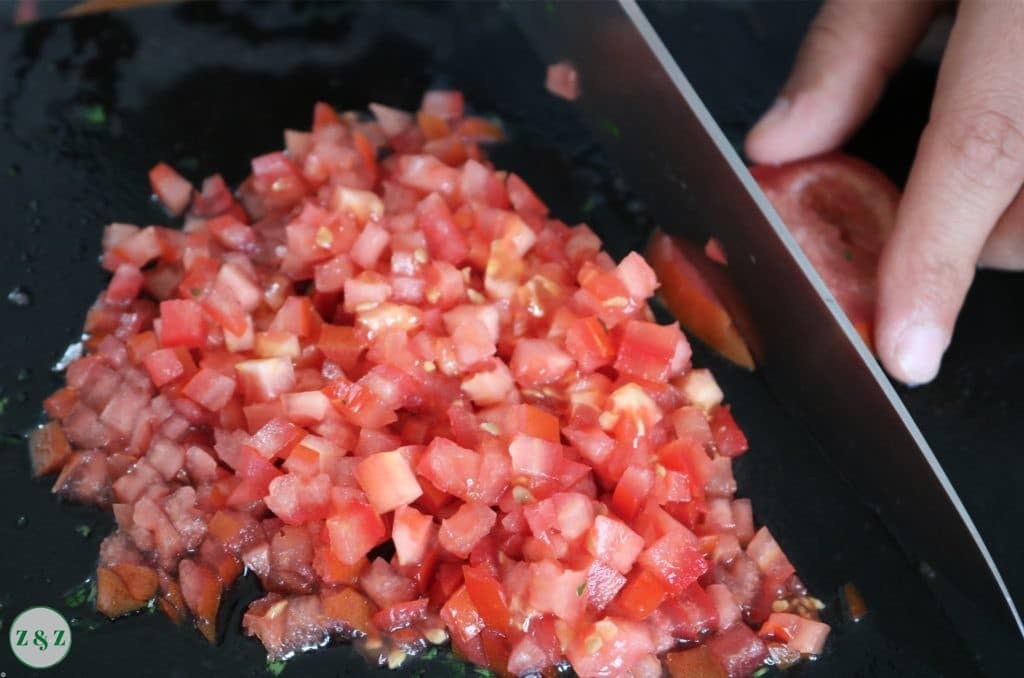 Tips on making the best tabbouleh
You also want to use nice red salad tomatoes that are still a bit firm as they will be too difficult to chop if they are mushy.
Using the best basic ingredients is key so when choosing your bunch of parsley, the leaves should be vibrant and not too coarse, the lemons should be fat and juicy and the extra virgin olive oil the best you can afford.
Don't be stingy with the olive oil as the parsley soaks it up and you don't want it dry.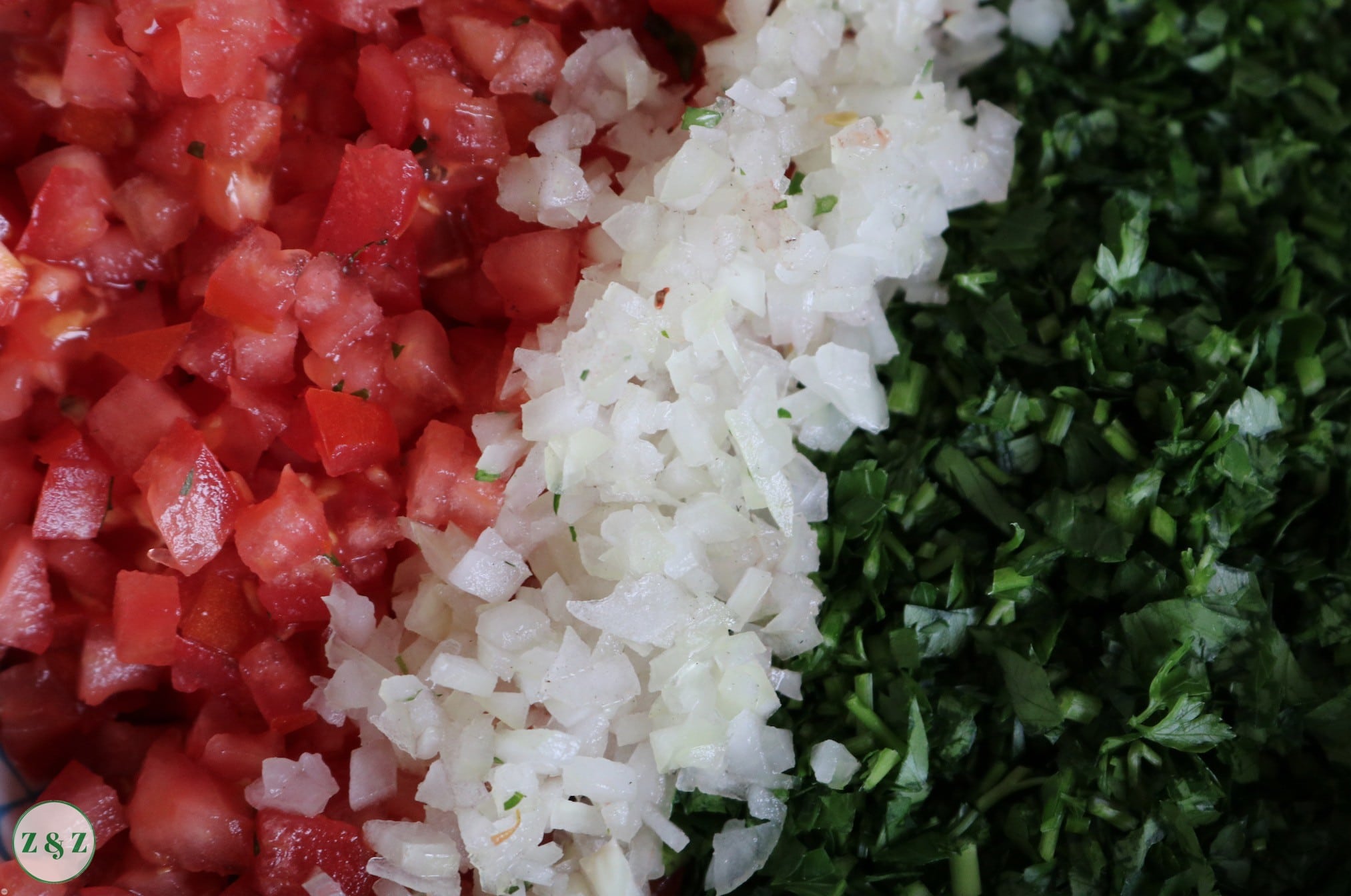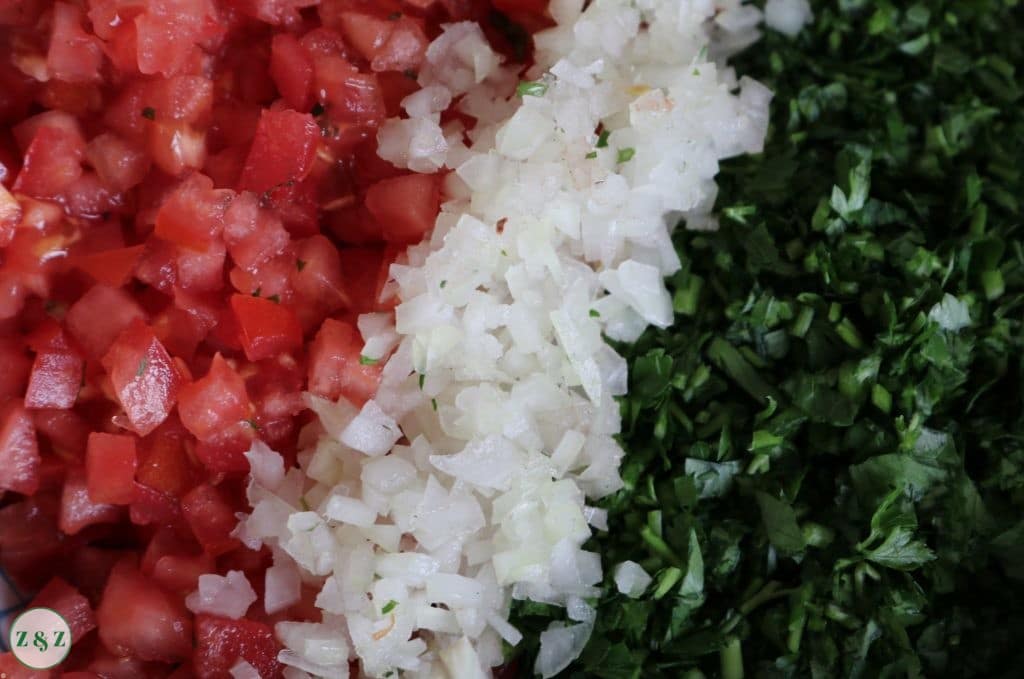 How to eat tabbouleh
I love eating tabbouleh with grilled meats and a side of chips (hand-cut obviously) and it is also substantial enough to be eaten by itself as a light dinner (a side plate of hummus wouldn't hurt either).
But everyone knows the best and messiest way to eat tabbouleh is to scoop it up in gem lettuce leaves and scoff it down in the most inelegant way possible.
Sometimes it just has to be done 😊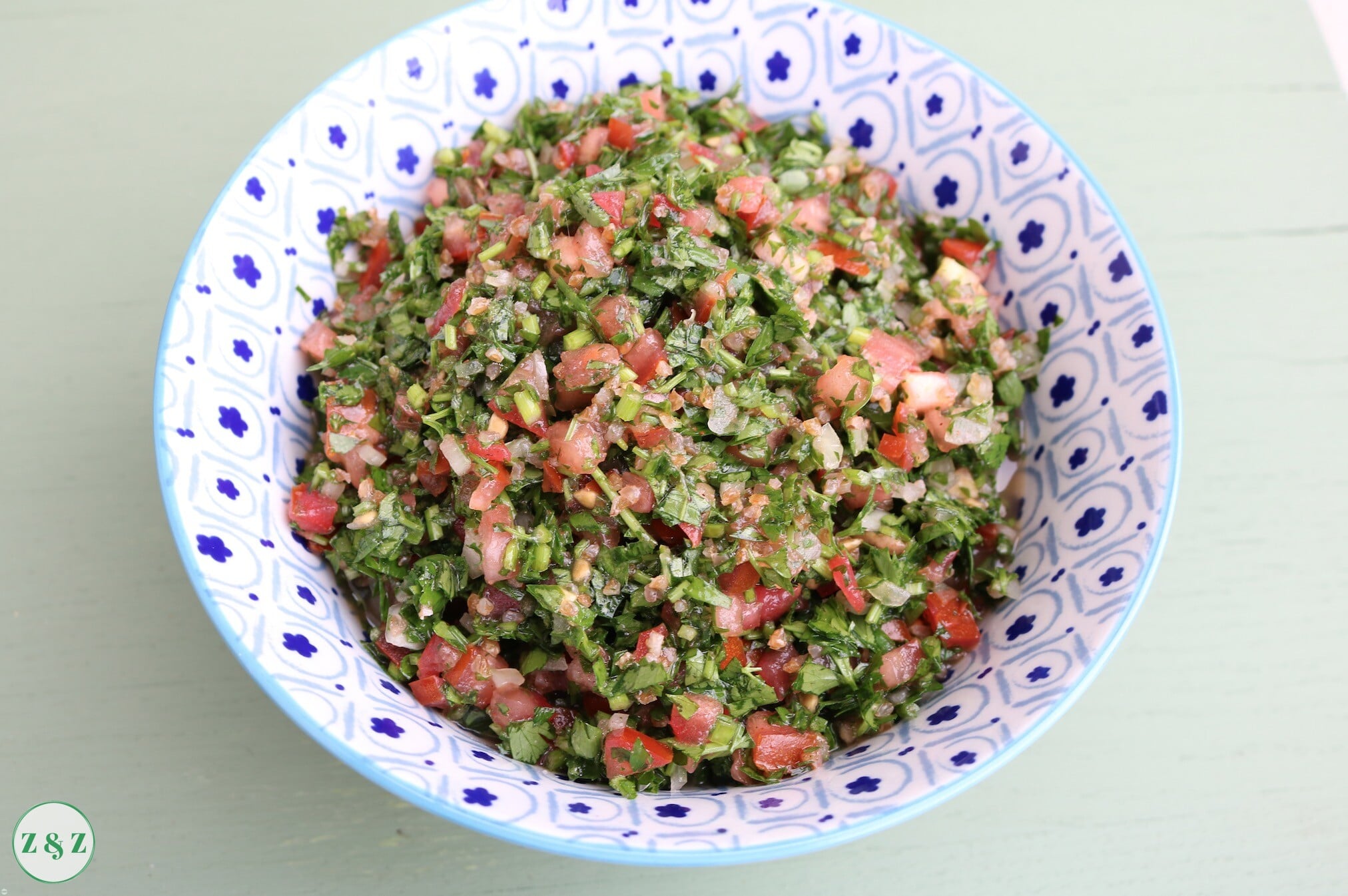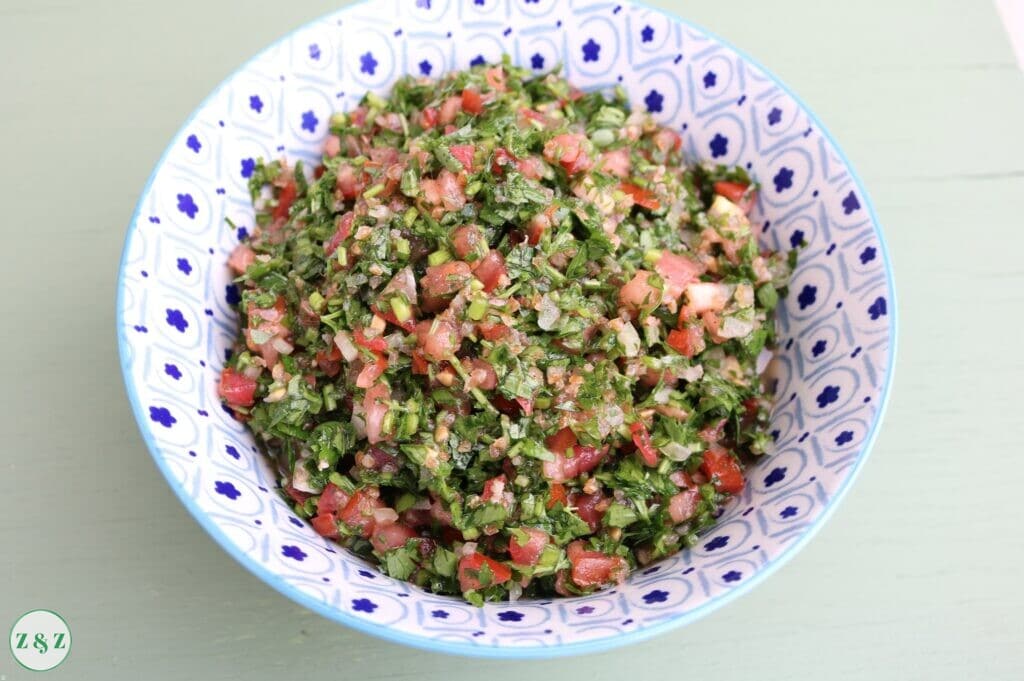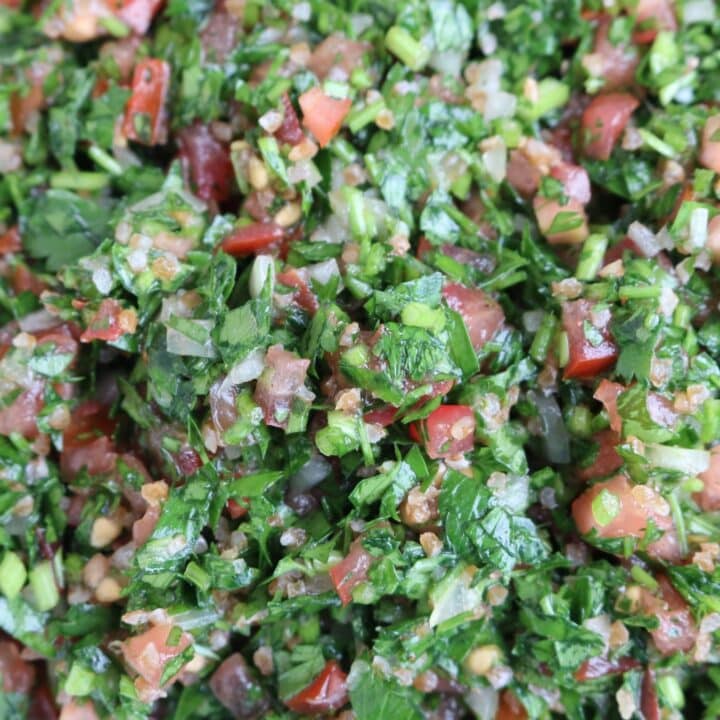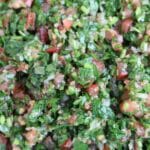 Lebanese Tabbouleh
Authentic Lebanese tabbouleh recipe
Ingredients
1

large bunch of parsley

2

medium tomatoes

⅓

small onion

1-2

stalks spring onion

Few sprigs of mint

1

large juicy lemon

1

tspn salt

Tiny pinch of seven spice

½

tspn sumac

1

tbspn fine bulghur wheat

Extra virgin olive oil
Instructions
Wash the tomatoes, parsley and mint.

Hold the bunch of parsley tightly between one hand and finely chop with a sharp knife.

Slice the tomato into several rings, then finely chop each one.

Chop the mint and onion finely. Add everything to a large bowl.

Sprinkle on the seven spice, sumac and salt.

Soak the bulghur wheat for five minutes before serving.

Add a generous drizzling of extra virgin olive oil.

Squeeze the lemon and add to the bowl, taste everything and balance the dressing with extra salt/lemon if required.

Add the bulghur wheat and mix thoroughly.

Serve with optional lettuce leaves.
If you make any of our recipes let us know how it went by giving us a star rating below
We have a lively Facebook group where we post frequent recipes and discuss Lebanese cooking in general, as well as a handy Pinterest page where you can save all of your favourite Zaatar and Zaytoun recipes!
You might also like these other recipes from the Zaatar and Zaytoun collection: