Scrambled egg with zucchini (courgettes) makes a great breakfast variation and is a useful way to use up leftover zucchini.
There's always one zucchini lurking around the fridge being awkward, just waiting to be chopped up for some sort of eggy brunch.
I also like to add a tiny sprinkle of paprika at the end for some earthy spice. The main spice is black pepper which balances out the sweetness of the zucchini.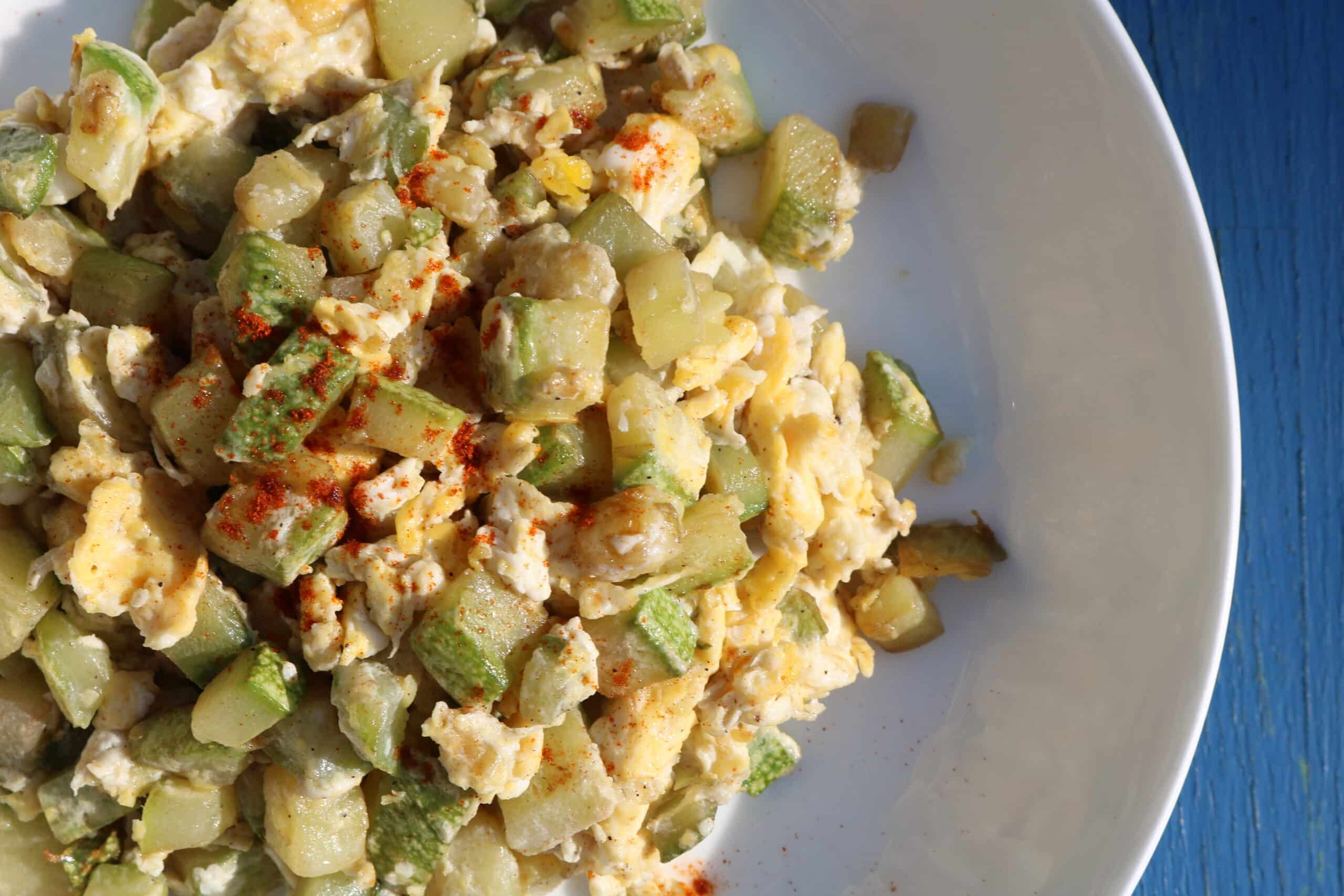 I've also recently posted Lebanese breakfast eggs and tomatoes, and don't know why I've neglected the breakfast category for so long when it's the most important meal of the day.
The other good one is my one pan egg and potatoes, where I caramelise onions to make the best omelette.
Jump to:
Ingredients
I like to use light green zucchini where possible, they are tricky to find sometimes in the UK and then I have to resort to the large watery dark green ones, which are second rate.
These light green ones are great because they are smaller so one is usually the right size for 3 eggs.
Use free range eggs where possible, or if you are lucky like my brother in law who lives in a Lebanese village and has his own chickens, use same day eggs.
Obviously this is not an option for most of us so we will have to do with supermarket eggs....Maybe I should move to a village where I can rear my own chickens 😑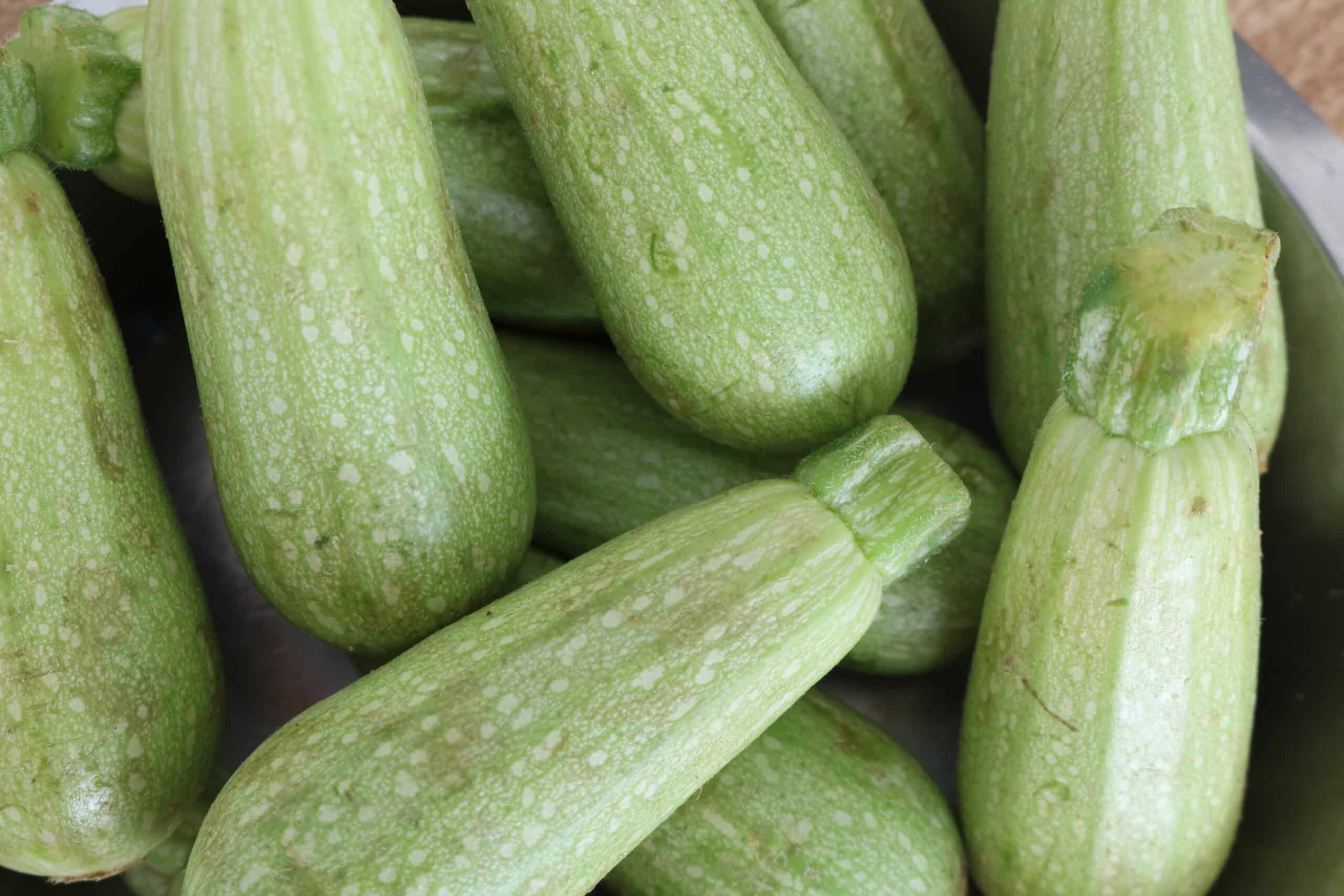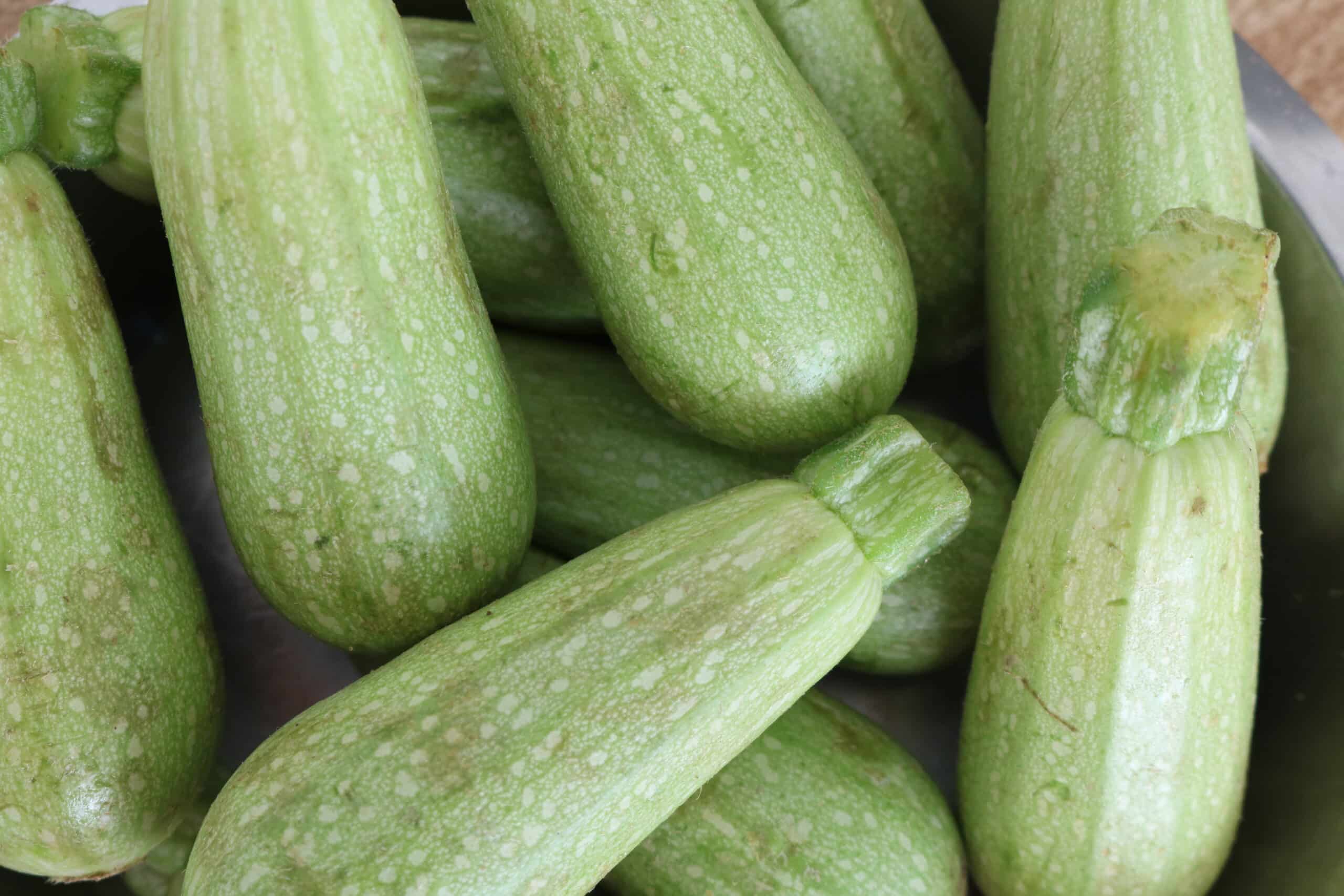 Top Tips
I chop the zucchini into quite small cubes so they cook faster and put the lid on to help them steam along.
Before I add the egg I always taste one zucchini cube to check it's cooked as I don't want to overcook the eggs. I like my eggs ever so slightly undercooked so 3-5 mins is good.
I'm using 3 large free range eggs for this recipe, which I crack into a bowl and season before I add to the zucchini. This involves less faffing around.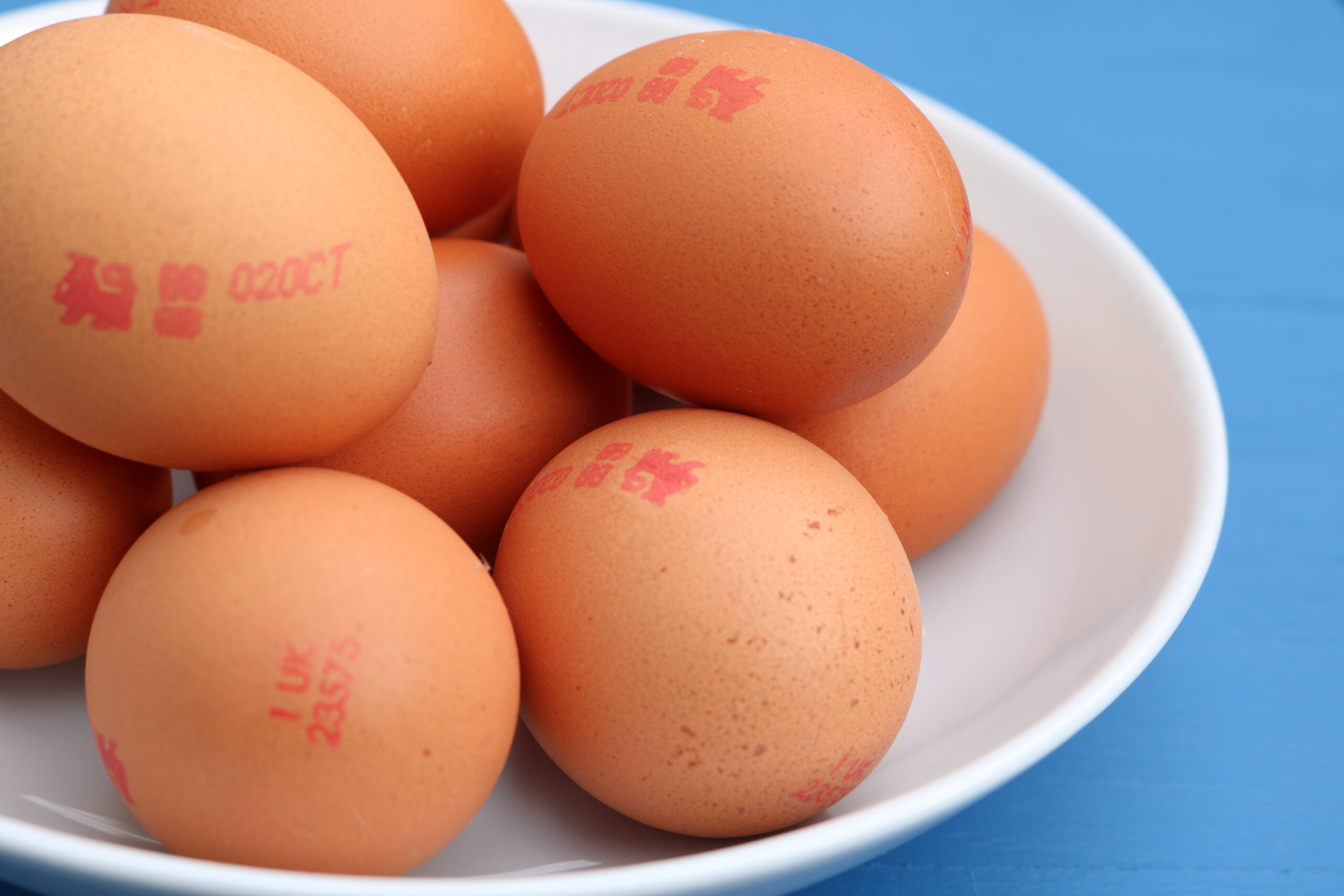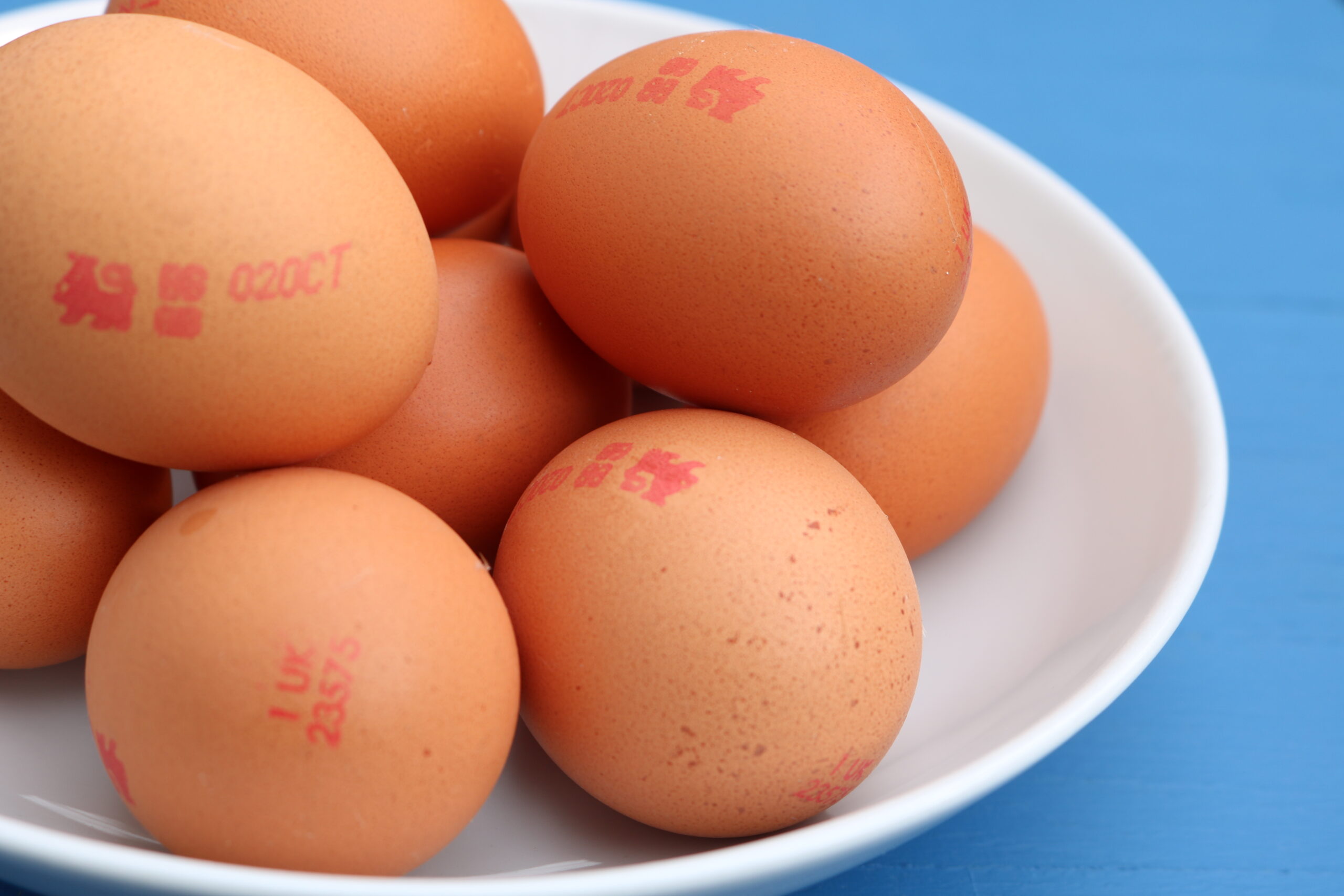 When I say tiny pinch of 7 spice in the recipe, I mean the very tip of a small spoon.
Adding this little hint of spice will make it more interesting but the goal is not to make it spicy.
As with most cooking, getting the seasoning right is key, but I feel it's extra important with eggs as you definitely do not want to over-salt them, and can always add more salt after even if it's at the table.
Having said that it's good to try and remember how much salt you put when you did get it perfectly right.
I know by counting 123 quickly with my salt-shaker and that's usually the right amount.
A lot of good cooking involves developing muscle memory with the utensils you have. Seriously you should try and hone this life skill.
Variations
Some people think you can chuck anything in with eggs but actually there has to be good justification and thought about how this extra element will work with the other ingredients.
If you want to do a variation of this dish you can try:
Mushrooms - chop up some chestnut mushrooms to add savoury flavour to the zucchini
Tomatoes - if you have in season tomatoes, chop up 1-2 and sauté with the zucchini before ading the eggs
Bell peppers - make sure you cook down red or yellow bell peppers well, i don't like the green ones
Meat - fry off either ground meat or tiny chunks of fillet and then add the zucchini after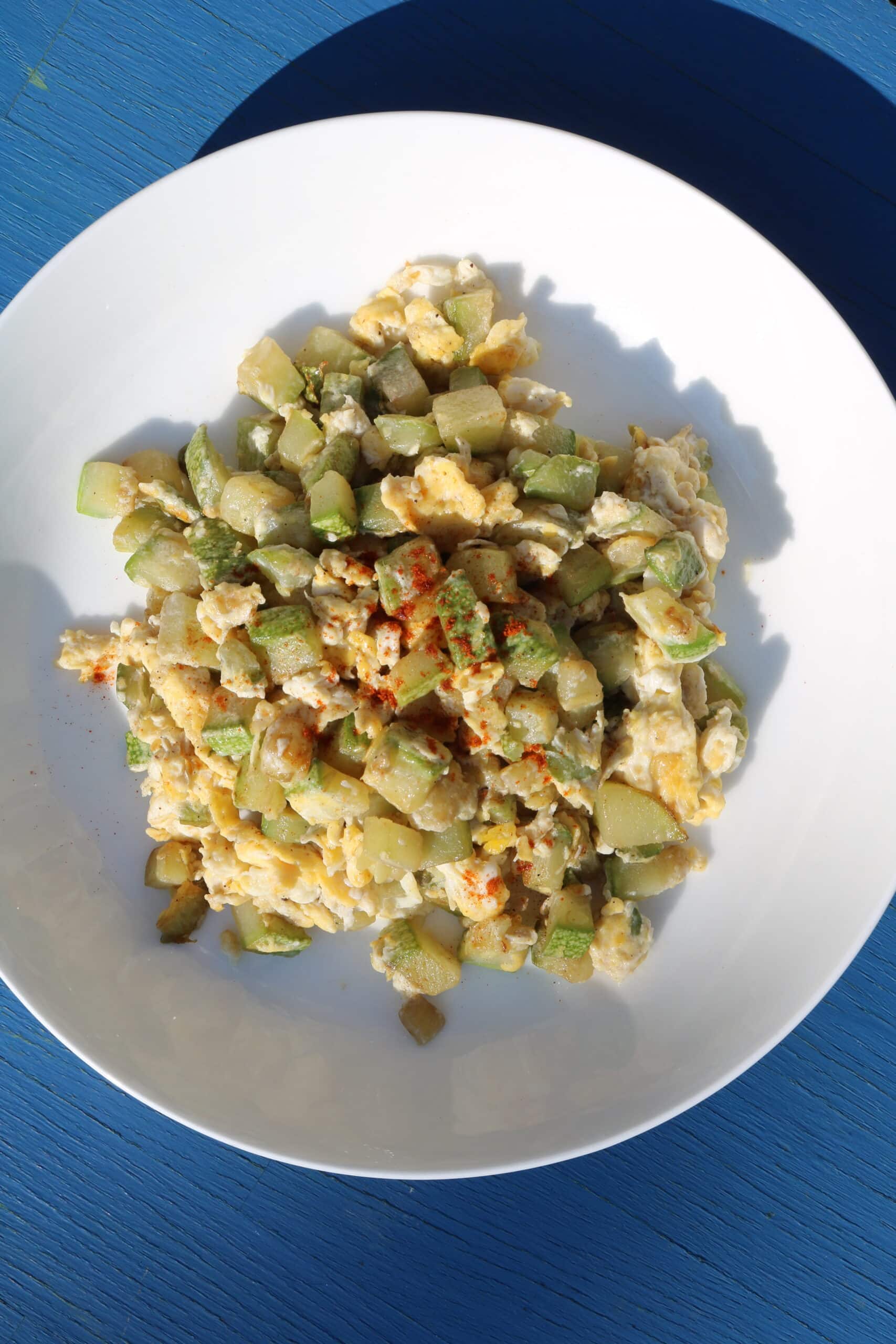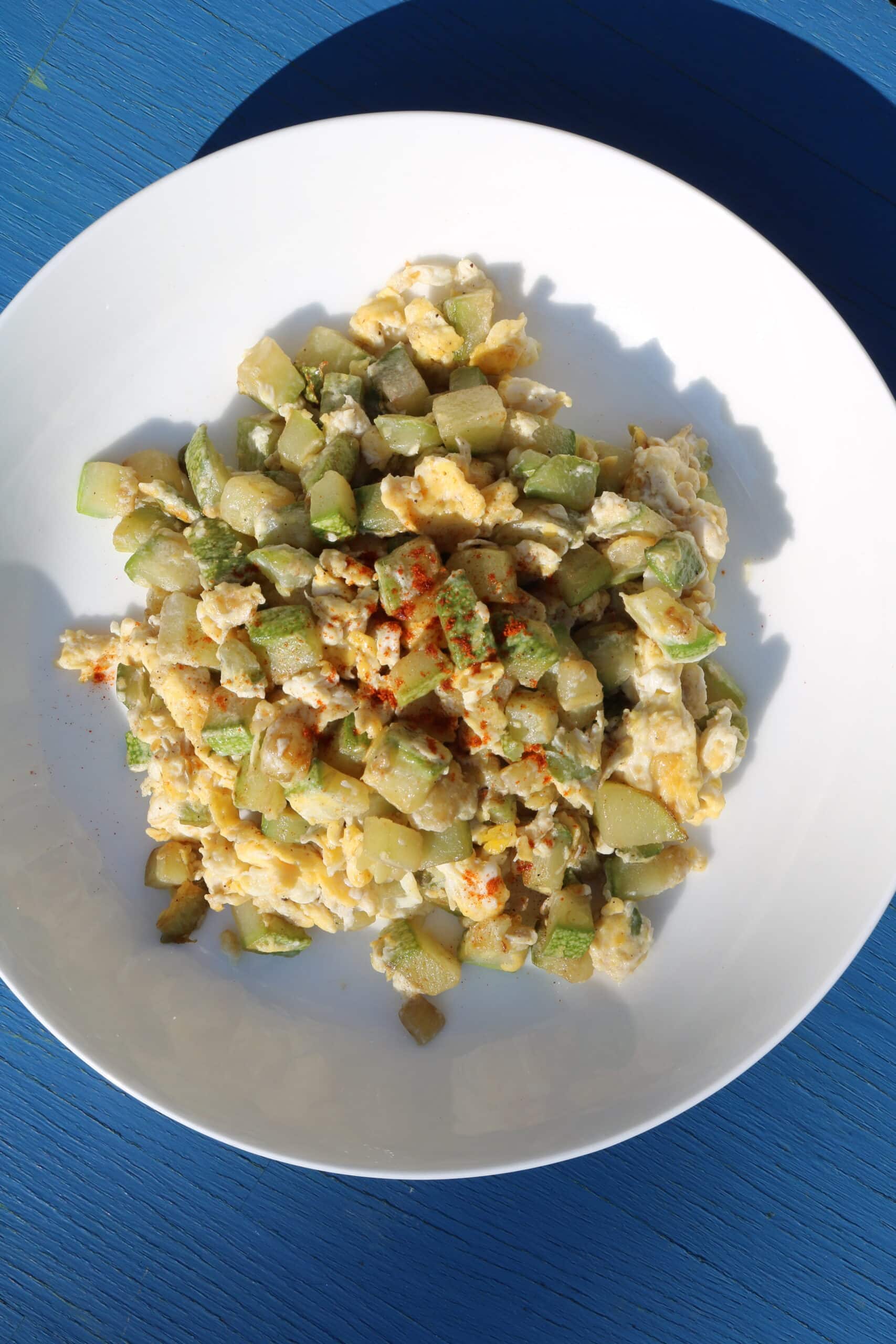 Equipment
Everyone needs a good egg pan, and mine is my medium non stick. I am using non stick as I don't want the zucchini to stick to the bottom of the pan and turn to mush.
A good wooden spoon will also be useful, although i'm forever losing mine, without good explanation.
📖 Recipe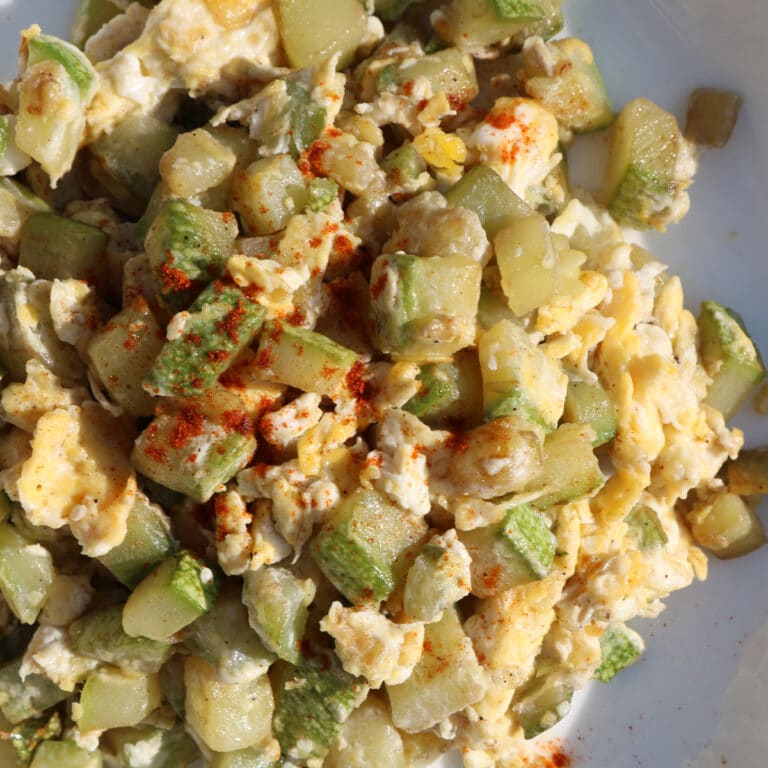 Zucchini with eggs (Kousa w bayd)
Lebanese breakfast; subtly spiced zucchini with eggs
Ingredients
1

small zucchini

3

free range eggs

¼

teaspoon

black pepper

Tiny pinch 7 spice

Sprinkle of salt

Sprinkle of paprika

Mild olive oil
Instructions
In a non stick pan, add a good drizzle (2-3 tbsp) and heat the oil on medium

Chop the zucchini on the finer side into roughly 5mm cubes. Transfer to the pan, add the black pepper, 7 spice and sprinkle a little salt. Sauté for around ten minutes until done (add a lid to help steam along)

As the zucchini is cooking, crack 3 eggs into a bowl and again season a little with a small sprinkle of salt

Taste one zucchini cube to see if it is done and then add the eggs (adding a small drizzle of mild olive oil if necessary) and scramble to your preference. I like to cook them for about 3-5 minutes on high heat.

Transfer to a plate and sprinkle a tiny bit of paprika, serve with fresh flatbreads.
If you make any of our recipes let us know how it went by giving us a star rating below.
Check out our Youtube page for full video tutorials, our Facebook group to discuss Lebanese cooking, as well as our tiktok page for quick tips.
You may also like these recipes from the collection: