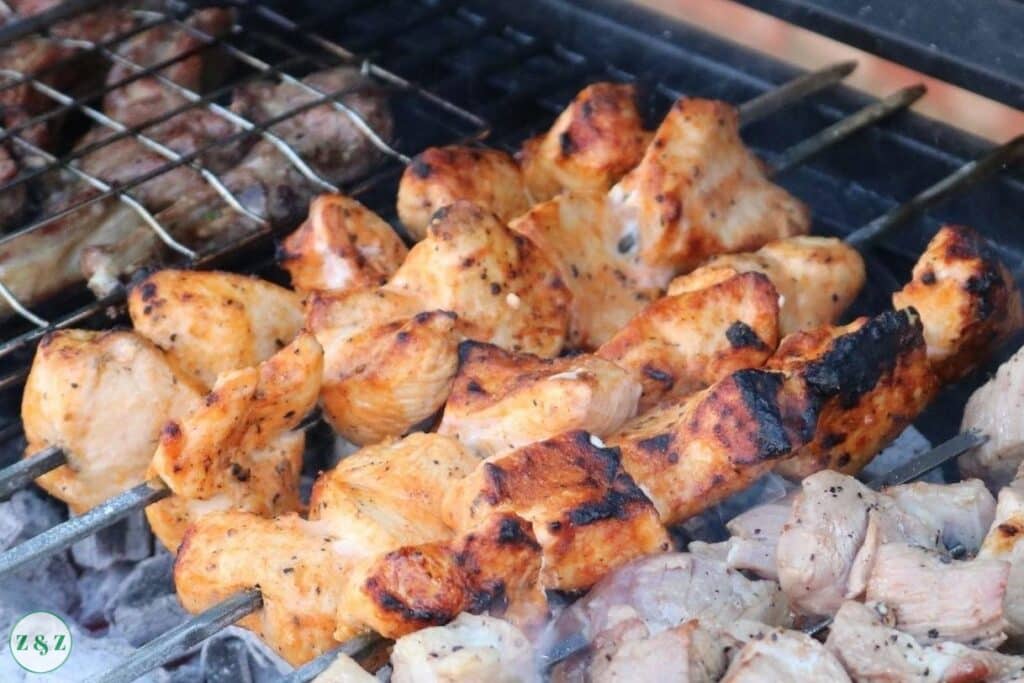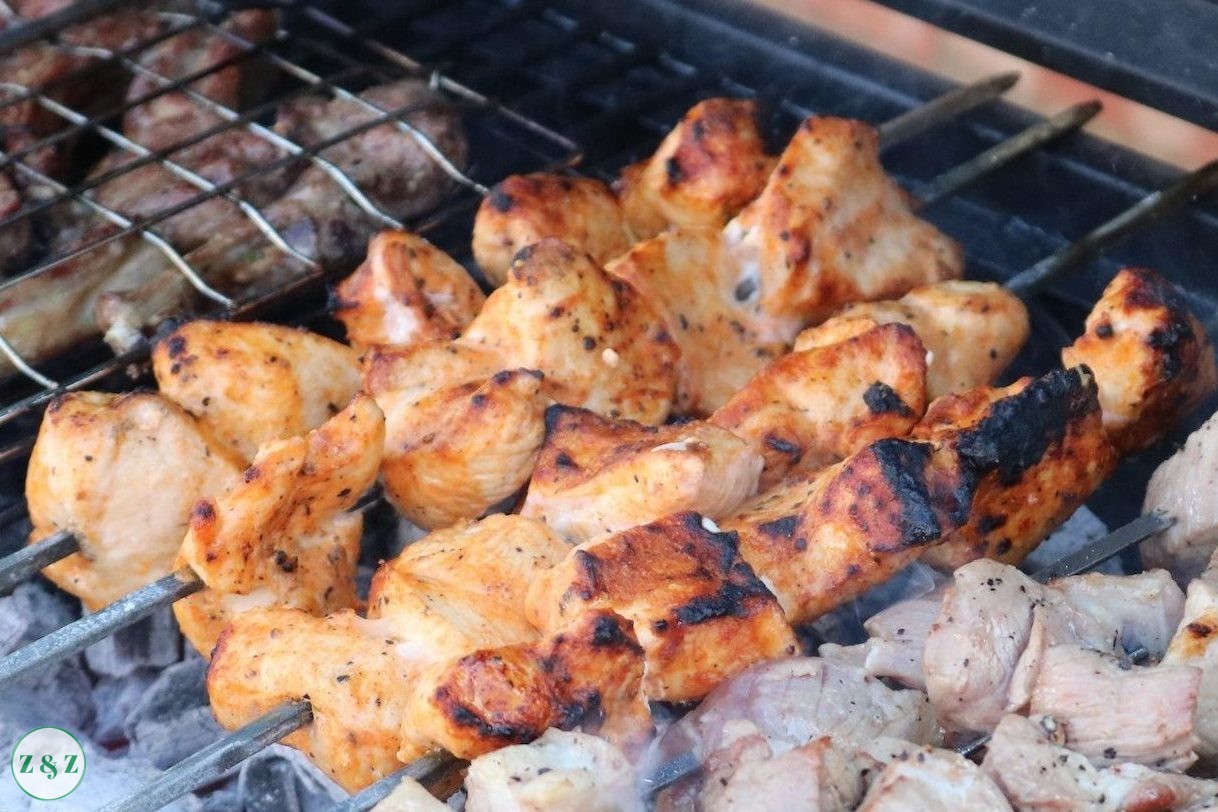 Shish tawook is the classic Lebanese marinade for barbecue chicken and is my favourite wrap filling. The Lebanese love any opportunity to grill chicken and meat; we don't just wait for good weather like here in the UK.
I've seen people light the grill in the middle of winter and they see it as just another way of cooking rather than only at special occasions.
There are lots of variations of shish tawook especially when you go from one country to another in the Middle East, but the common factor is a creamy garlic flavour with an orange colour, which is a result of the paprika.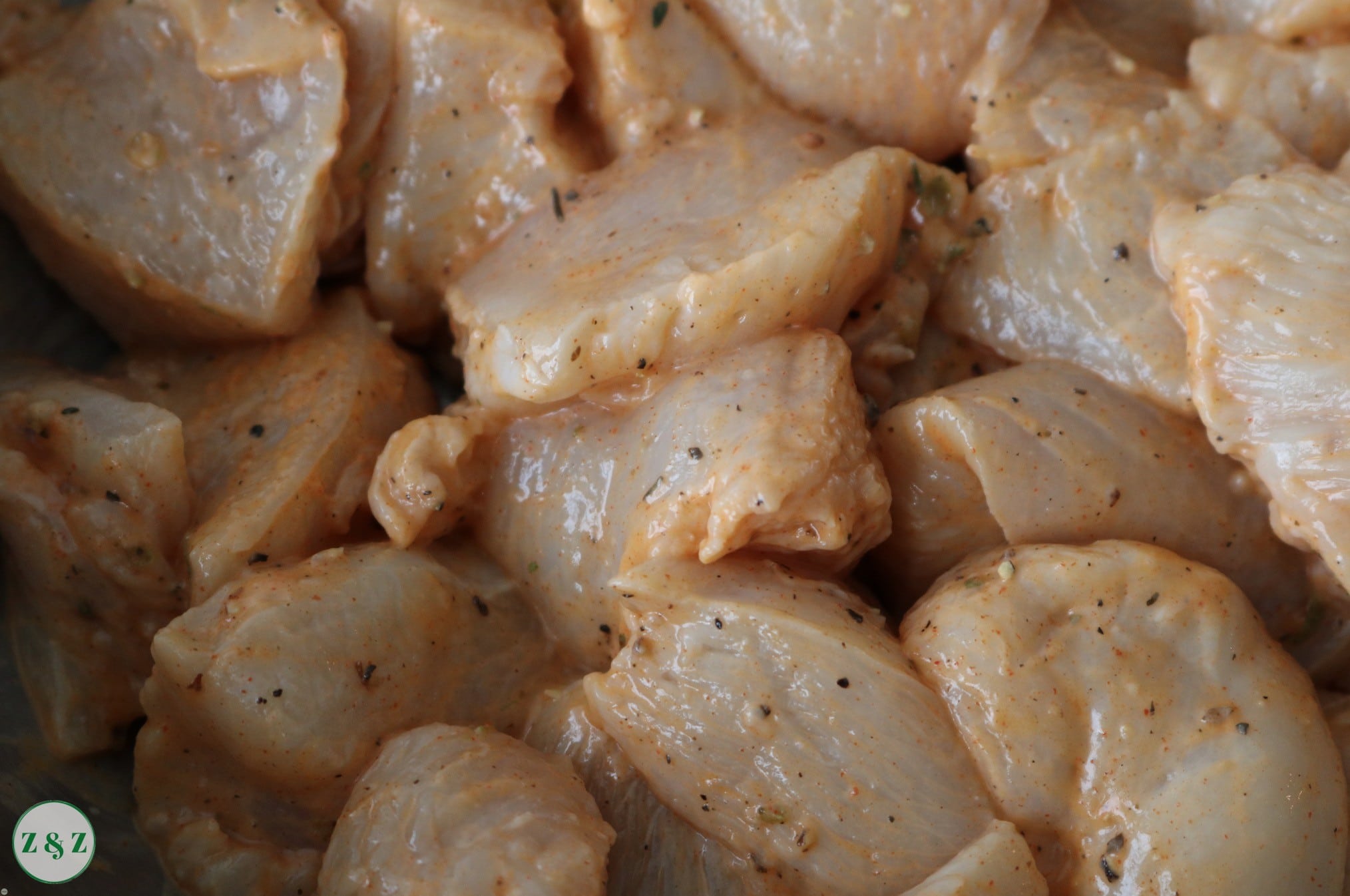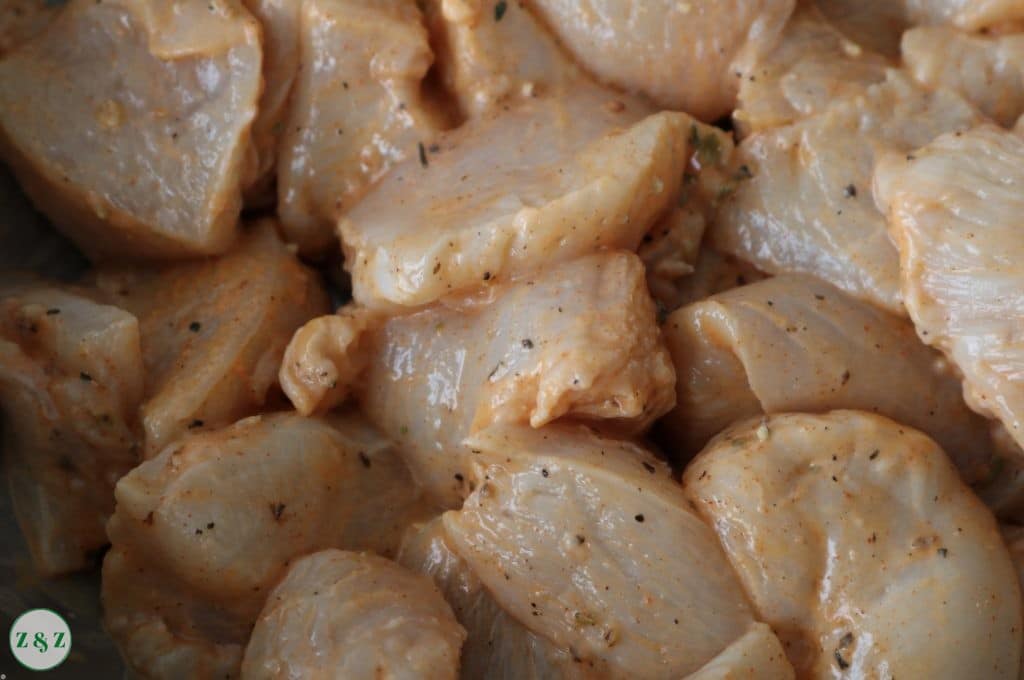 Some people like to use yoghurt, garlic powder, mayonnaise and ketchup but I got this recipe from my chef friend who works at my favourite Lebanese deli and he uses traditional garlic sauce as the base which gives it a wonderful zingy flavour.
My garlic sauce recipe can be found here, you might as well make some to go with the chicken anyway. Though of course if you don't have garlic sauce you can replace it using mayonnaise or yoghurt.
Shish tawook should be subtly spiced so adding chilli would turn it into another thing altogether, white or black pepper is acceptable and a good paprika will also add depth and colour.
Though the classic way is to barbecue you can also shallow fry the chicken pieces and grill them in the oven, which I often do before I add chicken to curries or stews.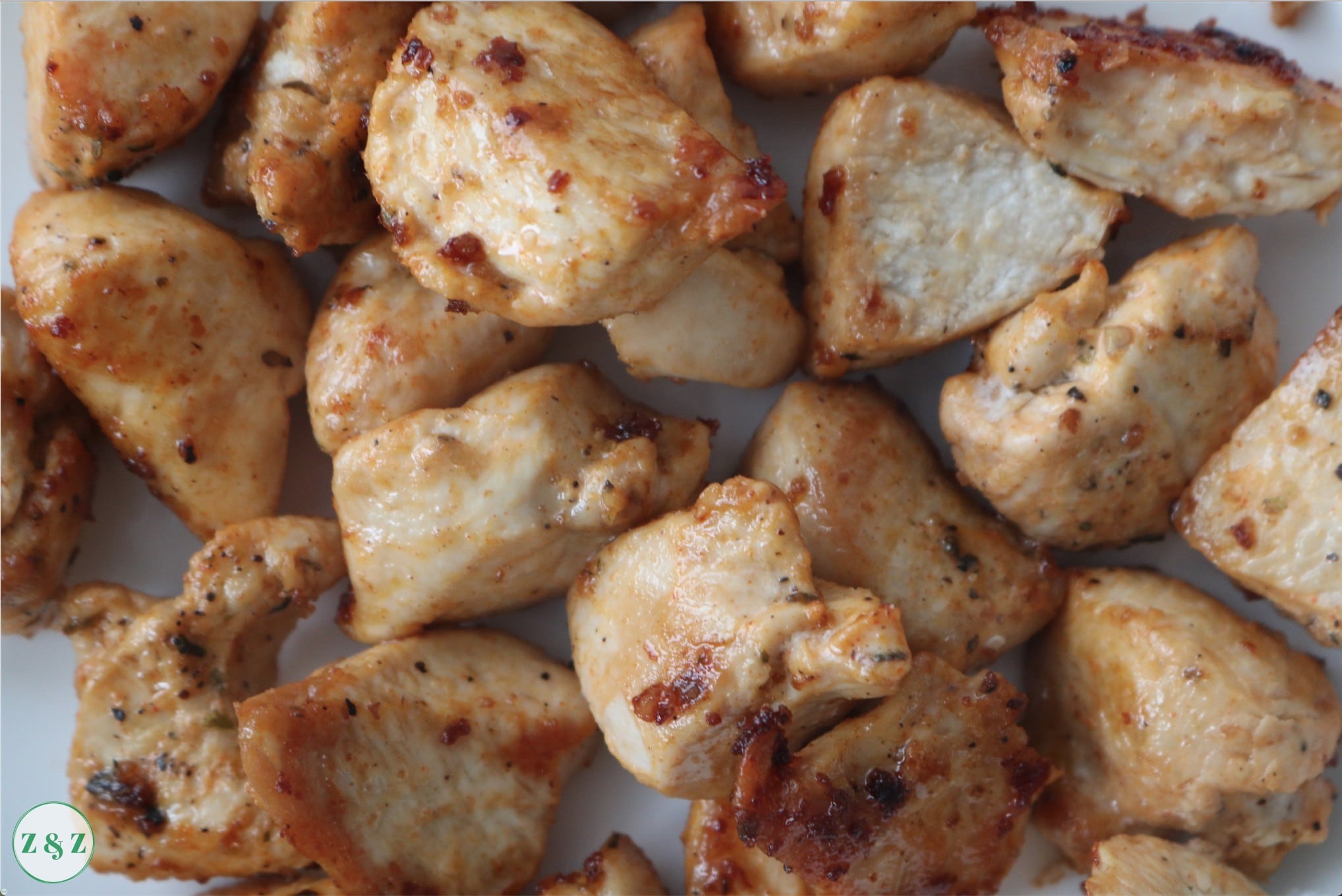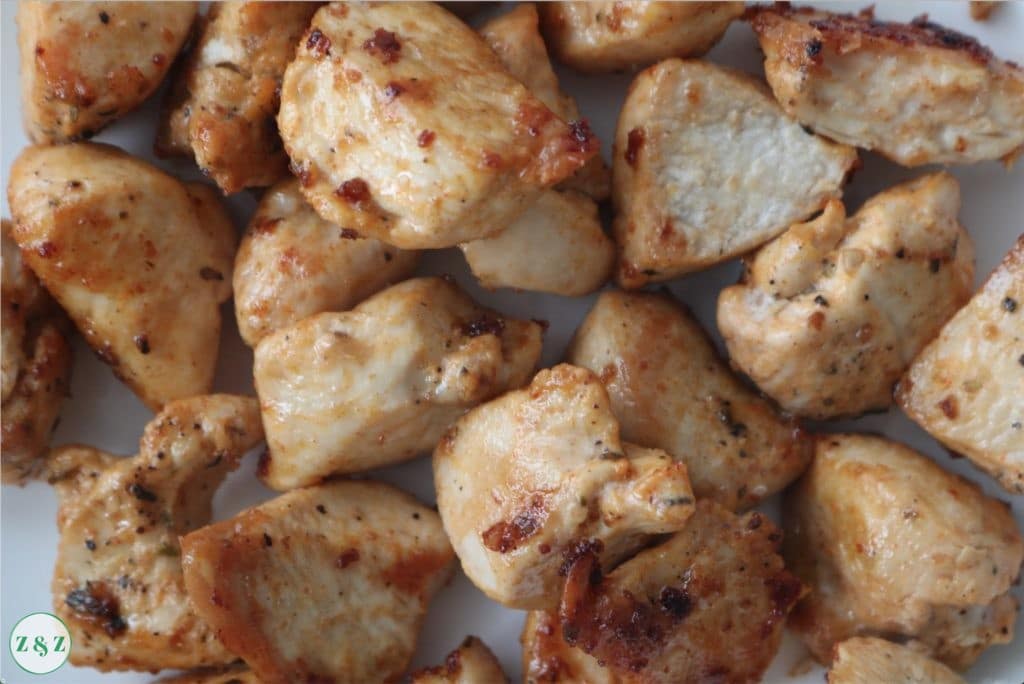 Finally, to make the perfect chicken wrap get some extra fresh Lebanese flat bread, hand cut and fry some chips, get some spicy (unsweet) pickles and a good dollop of fresh garlic sauce.
Make your chicken wrap with these ingredients and for a finishing touch hot press it in a panini grill for half a minute and then you will be on your way to becoming a wrap connoisseur, which is a life goal in itself 😝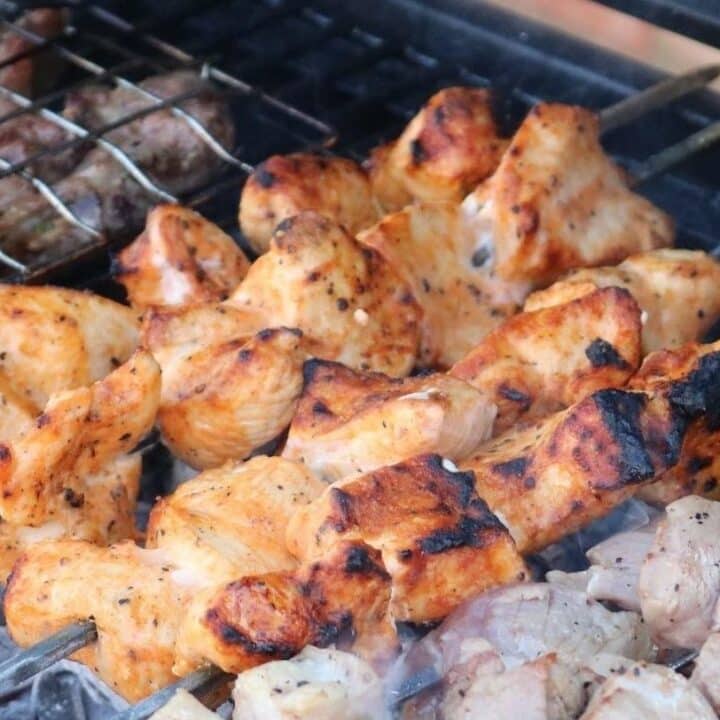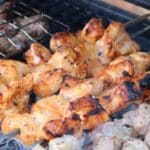 Chicken Shish Tawook
Classic Lebanese chicken marinade
Ingredients
3-4

chicken breasts

1-2

tablespoon

white vinegar

3

tablespoon

garlic sauce

A squeeze of ketchup

2-3

garlic cloves

crushed

¼

teaspoon

white pepper

½

teaspoon

paprika

Pinch

of salt

Juice of ½ a lemon

Drizzle of vegetable oil

approx 1-2 tsp
Instructions
Wash the chicken breasts and cut into small cubes approx 1 inch wide

Add the vinegar to the chicken breasts and set aside while you prepare the marinade

In a bowl addd the crushed garlic, garlic sauce, ketchup, white pepper, paprika, salt, lemon and vegetable oil. Stir well

Add the chicken pieces to the marinade and refrigerate over night, or for a few hours at least

Skewer the chicken cubes and barbecue or grill in the oven. You can also shallow fry

Serve with chips, coleslaw, pickles and garlic sauce
Recipe Notes
If you don't have garlic sauce you can replace it using mayonnaise or yoghurt.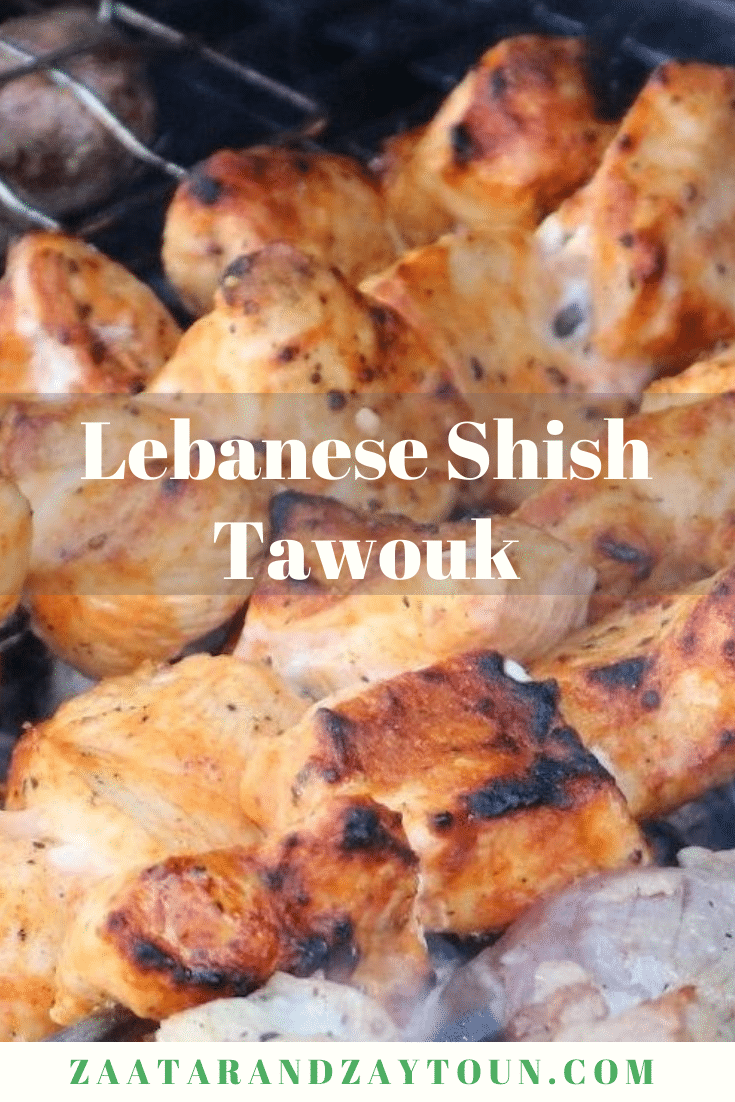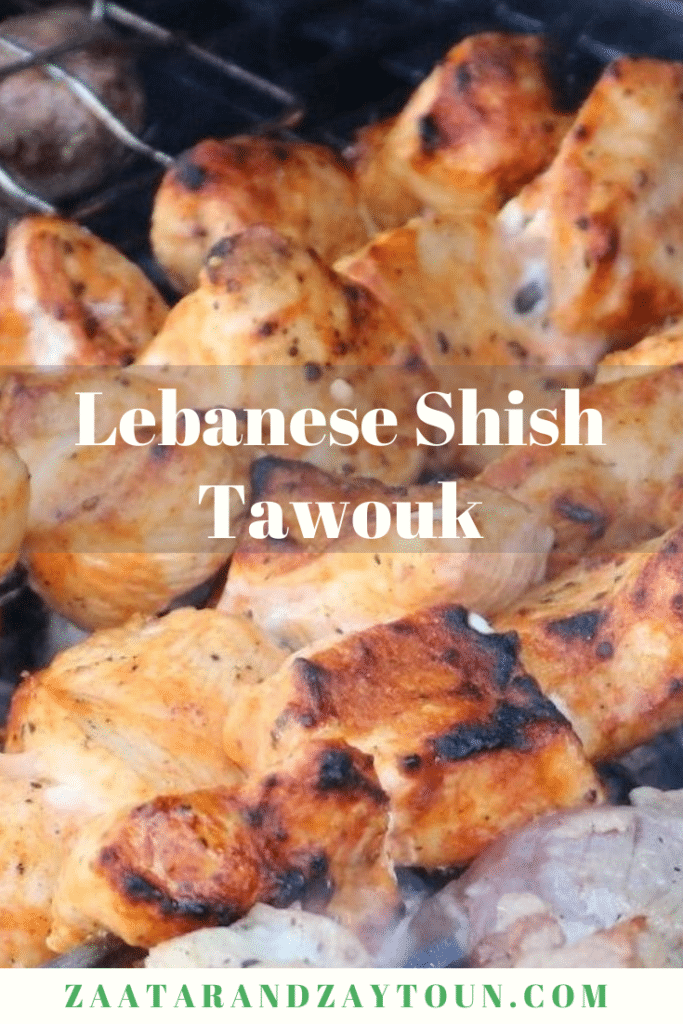 If you make any of our recipes let us know how it went by giving us a star rating below.
We have a lively Facebook group where we post frequent recipes and discuss Lebanese cooking in general, as well as a handy Pinterest page where you can save all of your favourite Zaatar and Zaytoun recipes.
You might also like these other recipes from Zaatar and Zaytoun: