What is burghul bidfeen?
Burgul bidfeen is bulgur wheat with chickpeas simmered in chicken broth, gently spiced with hints of cinnamon and caraway and topped with braised chicken.
If you're running our of weeknight dinner ideas then consider this little gem of a dish which often gets forgotten between the stews and the more popular rice dishes.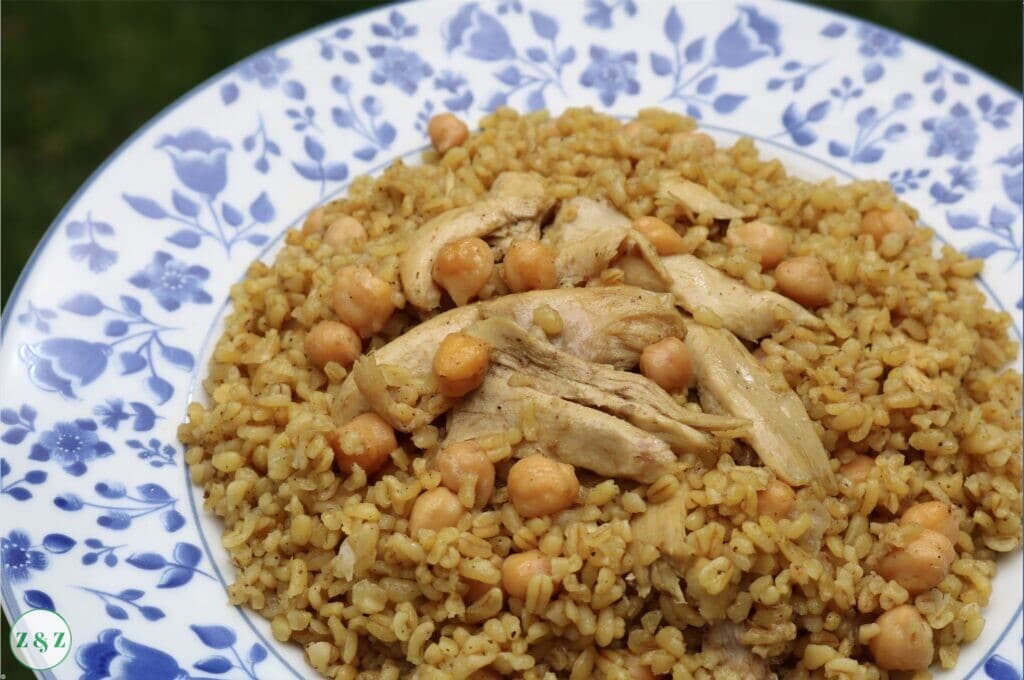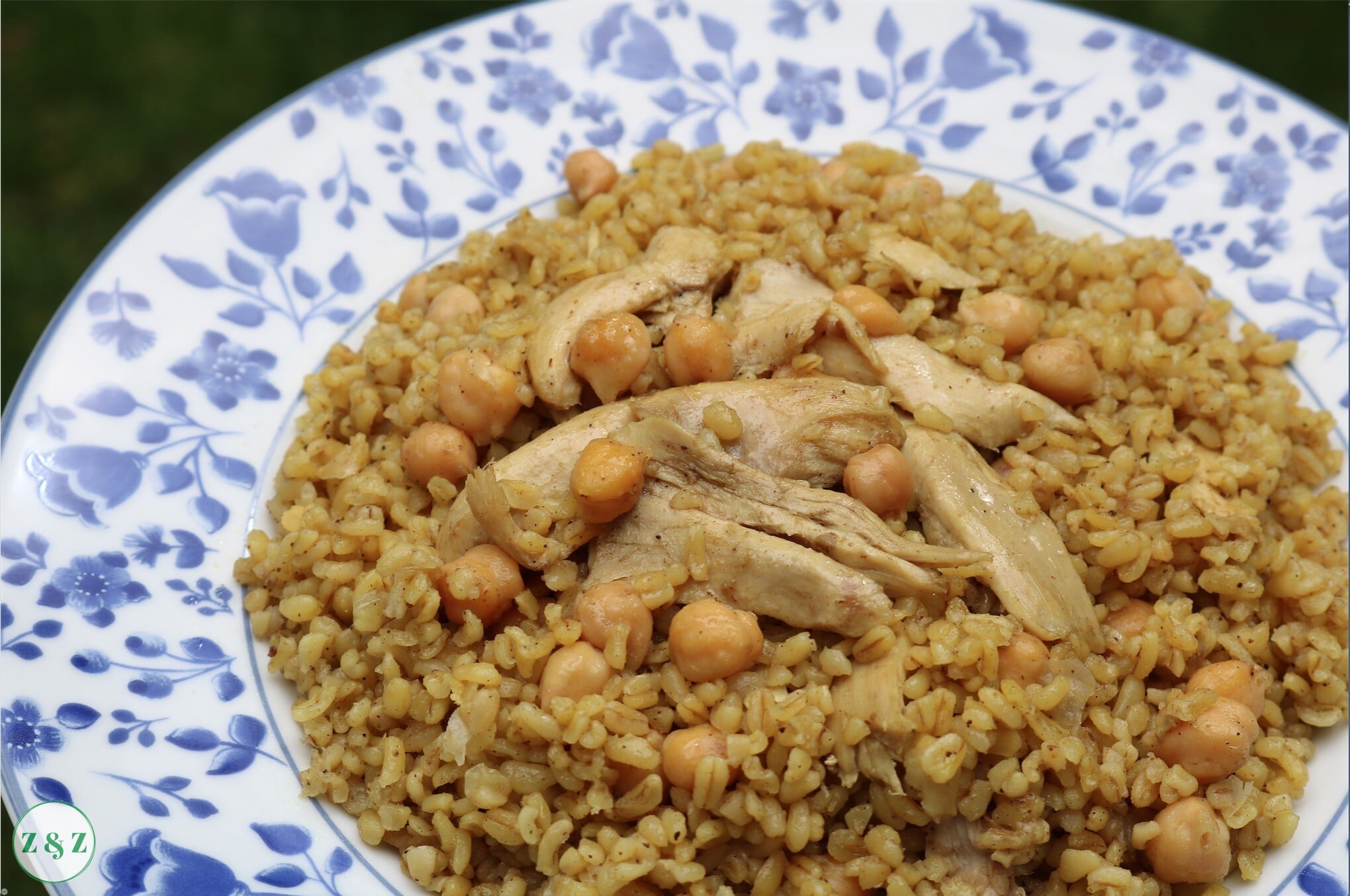 You can also sprinkle on some toasted pine nuts, cashews and pistachios if you want to make it a little fancy, say for a dinner party.
You can also make the same dish with meat and even do a vegan version using vegetable stock instead.
They all taste great but the chicken version is my favourite as it is sticky and savoury and makes you feel good inside.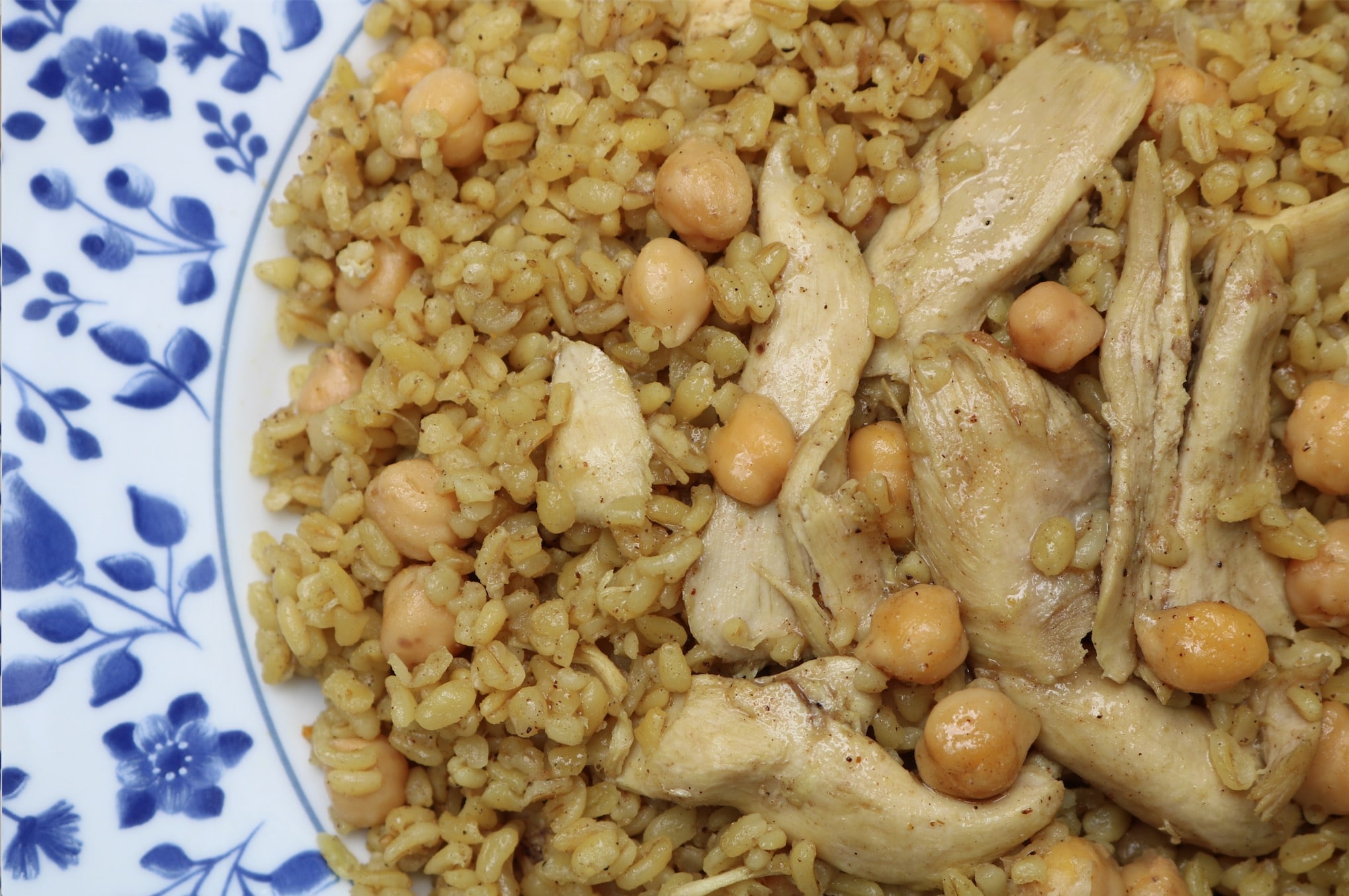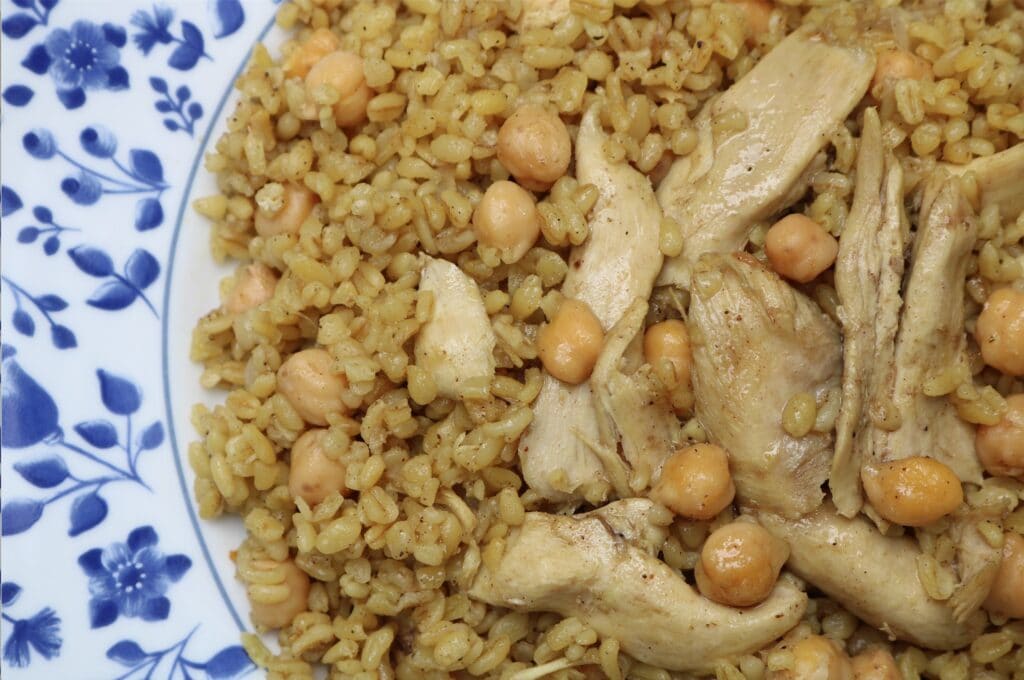 How do I make the chicken broth?
It's really easy to make your own chicken broth as I have detailed fully in my recipe 'homemade chicken stock'.
The key is to flash fry the chicken in a non stick pan first and then add the water.
This means that you don't have to spend ages skimming off the scum that comes off the chicken if you were to add it directly to the water.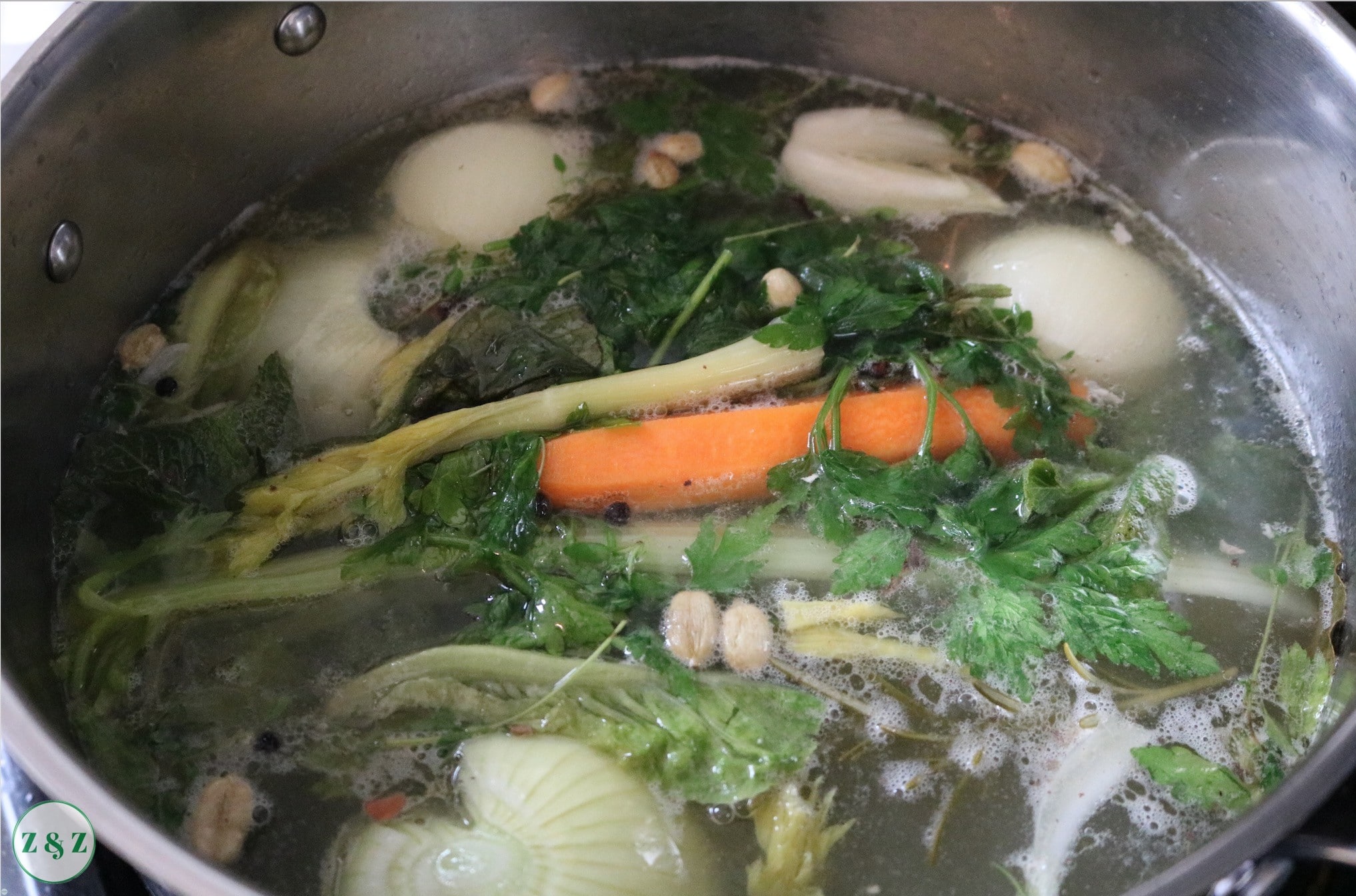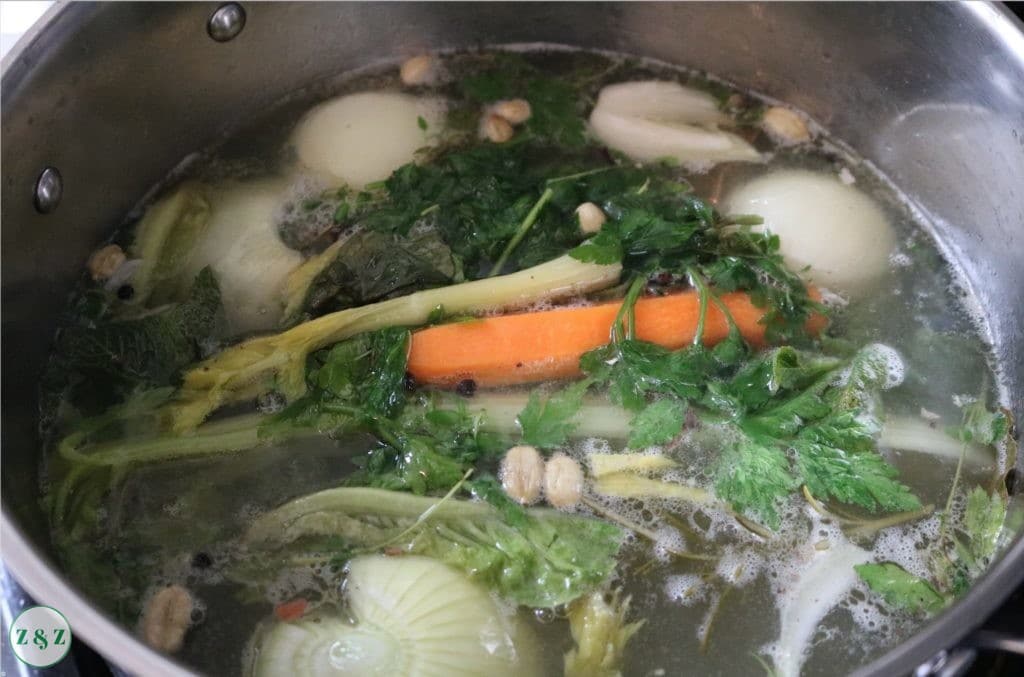 For this recipe we have made a quick and easy version that only takes 45 minutes. Yes I said 'only' as usually you have to simmer chicken broth for an hour and a half.
Adding a carrot, small onion and a few 'mutayabat' (aromatics) such as cardamom, black peppercorns, cinnamon stick and bay leaves will ensure you have a rich flavour.
I have used chicken on the bone as it adds even more flavour and I prefer thighs but you could easily do this with chicken breast and probably only have to simmer it for half an hour.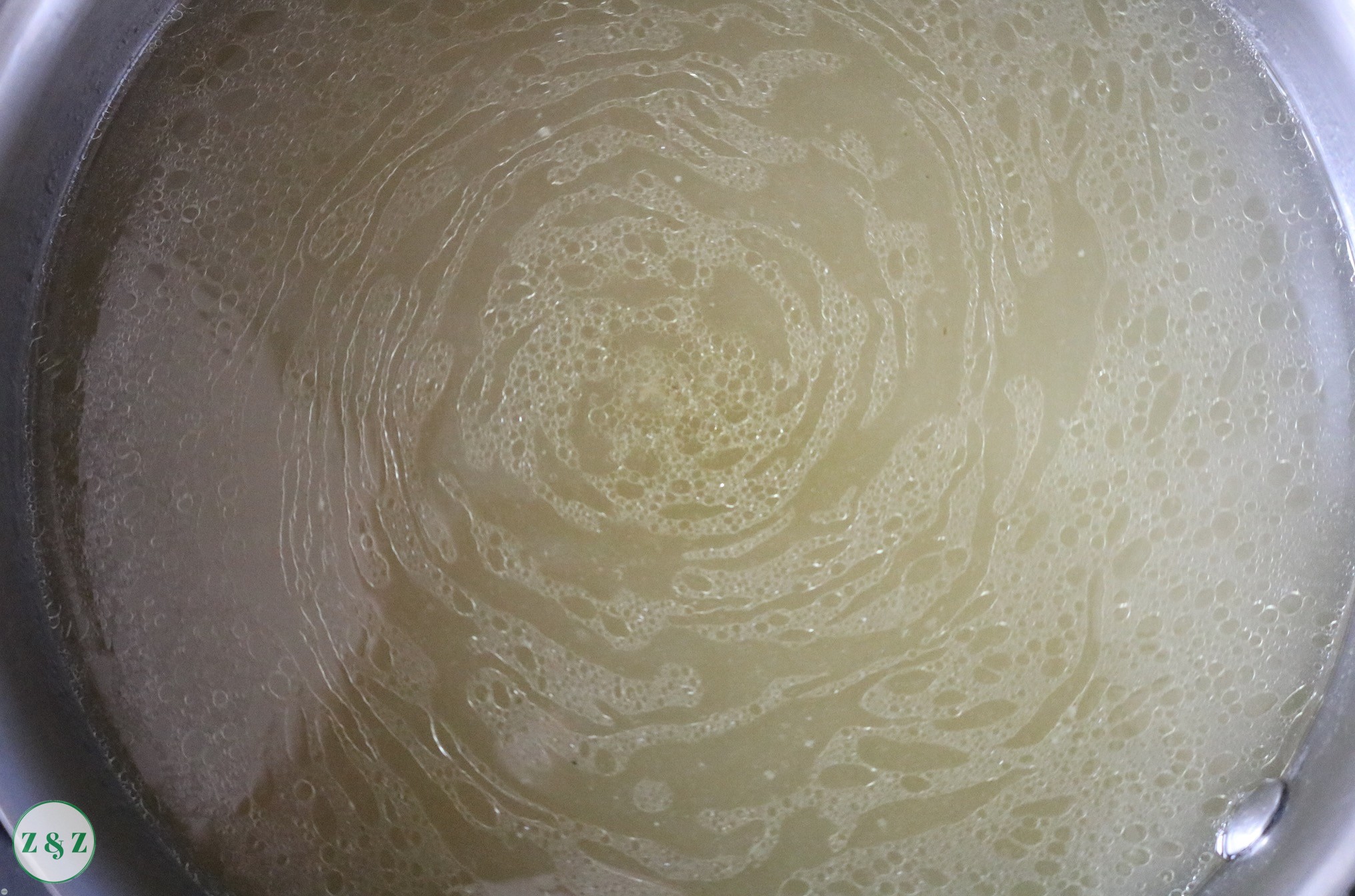 Can I use shop bought chicken broth?
You can but do you know exactly what's inside it? And can you control the salt levels in it?
If you are unbothered then go ahead but always taste taste taste to make sure it's not too salty.
Also, making chicken your own broth is good for your soul and should be classified as essential life skill so now's a good time to start.
Which bulgur wheat should I use?
Coarse bulgur wheat makes the best pilafs as I have used in my zucchini and bulgur wheat pilaf recipe.
If you use fine bulgur wheat the overall texture will be too fine and everything will stick together.
In fact, I have used the chunkier Turkish coarse bulgur wheat to give it even more texture and you can easily find this in your local Middle Eastern grocery store, or even online these days.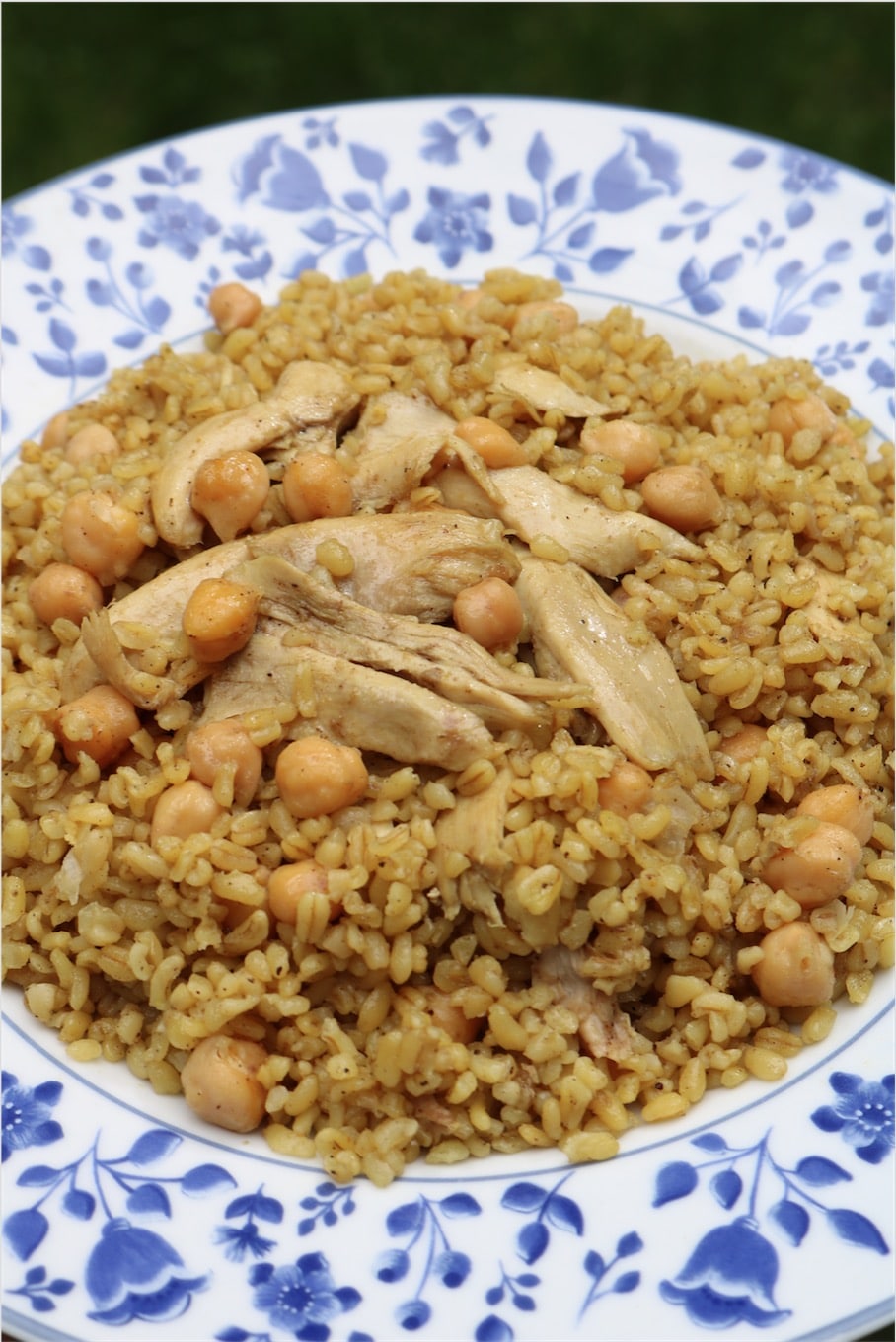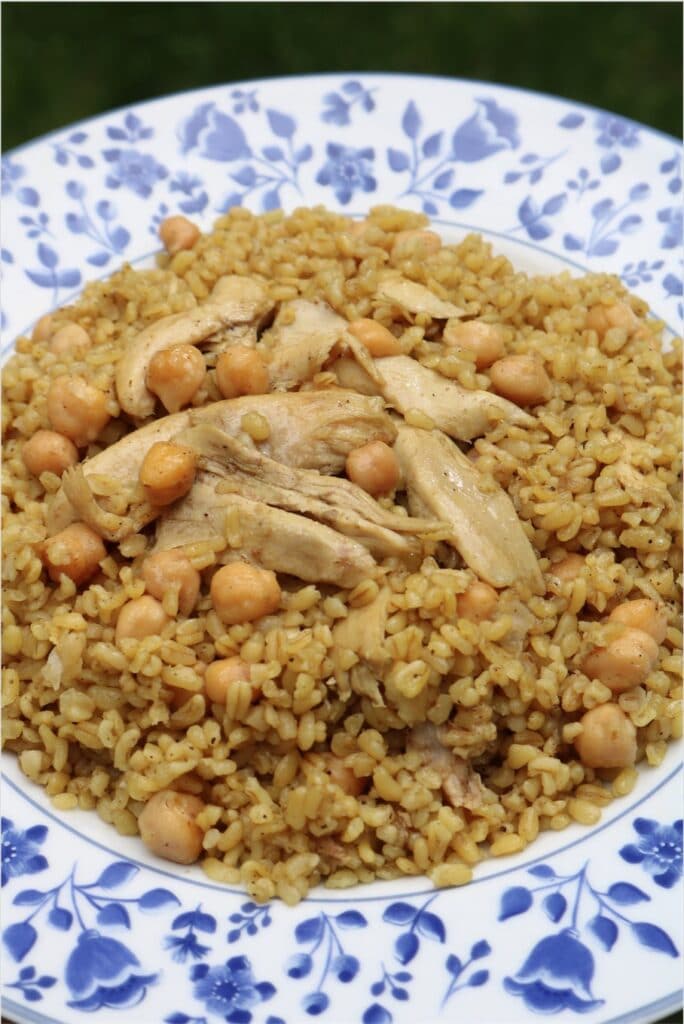 Can I use canned chickpeas?
Short answer to this is yes. Whereas with hummus I would advocate pre soaking and boiling your own chickpeas I have no qualms about using a can here.
This is because you are already making your own chicken broth and don't want to turn this whole thing into a marathon so using pre-cooked chickpeas is perfectly acceptable.
Of course if you want to soak and cook your own chickpeas I will not be stopping you. In fact I will applaud you for being extra like that haha.
How to serve burgul bidfeen
Burghul bidfeen is usally served with a nice green salad such as fattoush or even tabbouleh.
You could also try the very quick and easy Lebanese cabbage salad.
If you're not in a salad making mood then just dollop some plain yoghurt on the side.
A little chopped cucumber will give your yoghurt some texture and then it will be a party on a plate before you even know it.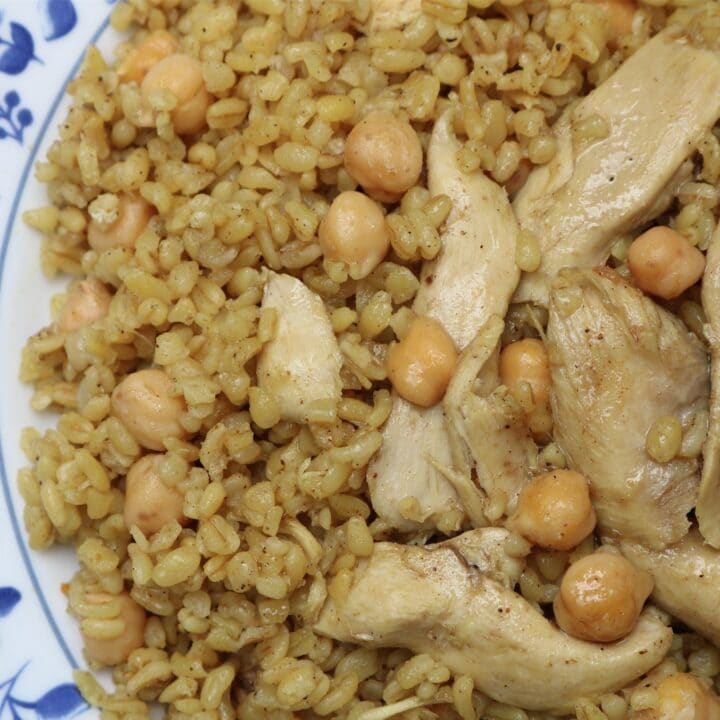 Bulgur Chickpea Pilaf with Chicken (Burghul Bidfeen)
Bulgur wheat and chickpeas simmered in chicken broth, topped with shredded chicken.
Cook Time
1
hour
30
minutes
Ingredients
For the chicken broth
1

quartered baby chicken or 2-3 chicken breasts

1

onion

peeled, halved

1

carrot

peeled

2-3

cardamom pods

5-7

black peppercorns

2-3

bay leaves

1

small cinnamon stick
For the Pilaf
2

cups

coarse bulgur wheat

1

can chickpeas

drained

2

large onions

chopped

1

teaspoon

7 spice

1

teaspoon

ground cinnamon

1

teaspoon

black pepper

1

teaspoon

ground caraway

2

tablespoon

butter

2

teaspoon

salt

approx
Instructions
To make the chicken broth
Flash fry the quartered chicken on high heat in a nonstick pan with a little regular olive oil for a few minutes

Transfer to a large pot and add the peeled onion, carrot, cardamom, peppercorns, cinnamon stick, bay leaves and salt

Boil around 1 litre of water in a kettle and add to the chicken pot. Bring to the boil again for a few minutes then simmer for around 45 minutes

Once the stock has finished simmering, take out the chicken pieces and shred the meat. Cover and set

Drain the remaining broth in a fine sieve and set aside
To make the pilaf
Sauté 2 onions in a new pot with ¼ cup of regular olive oil until golden

Add the ground cinnamon and caraway, 7 spice, black pepper and approx 2 teaspoon of salt along with the bulgur wheat

Sauté for another few minutes then add the drained can of chickpeas and enough broth to cover by 2cm (approx 3 cups)

Bring to the boil then simmer for around half an hour until all the liquid has been absorbed, stirring every now and then to avoid sticking to the bottom of the pot

Add the butter to the pilaf five minutes before the end and taste just before you turn the heat off. Adjust the salt as necessary

Plate up the pilaf by adding the shredded chicken on top and serve with either yoghurt or salad
Recipe Notes
You can use 2-3 chicken breasts instead of a quartered chicken if you prefer.
You can also sprinkle on toasted nuts for extra flavour and texture.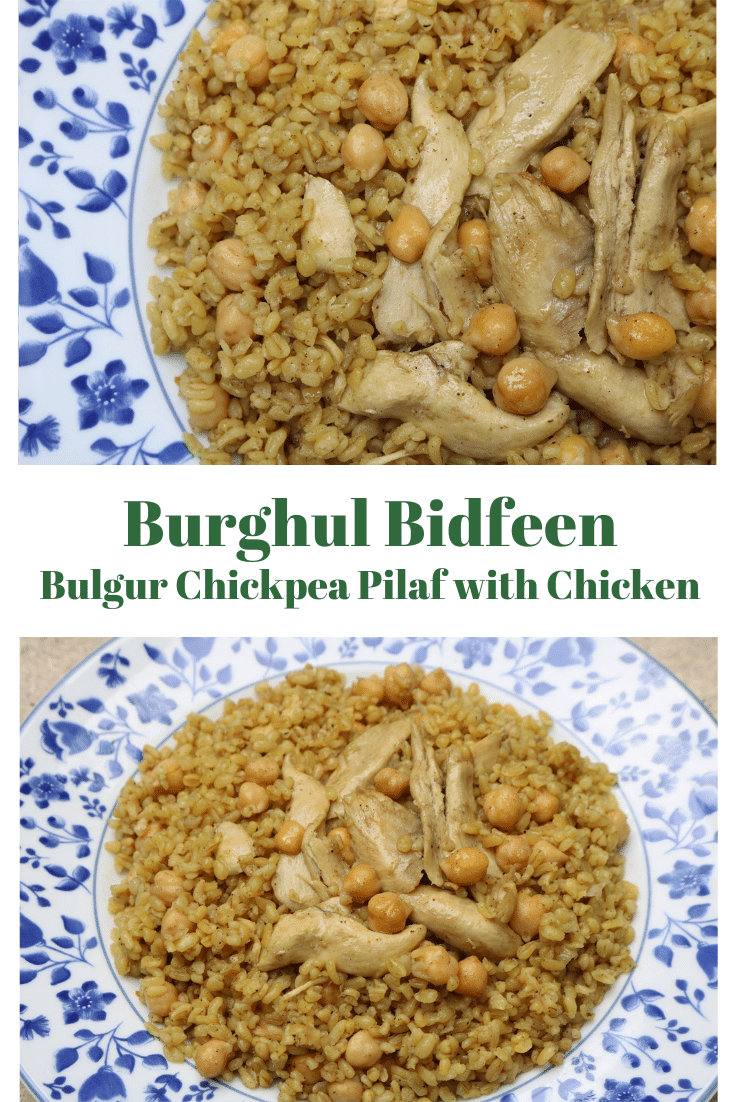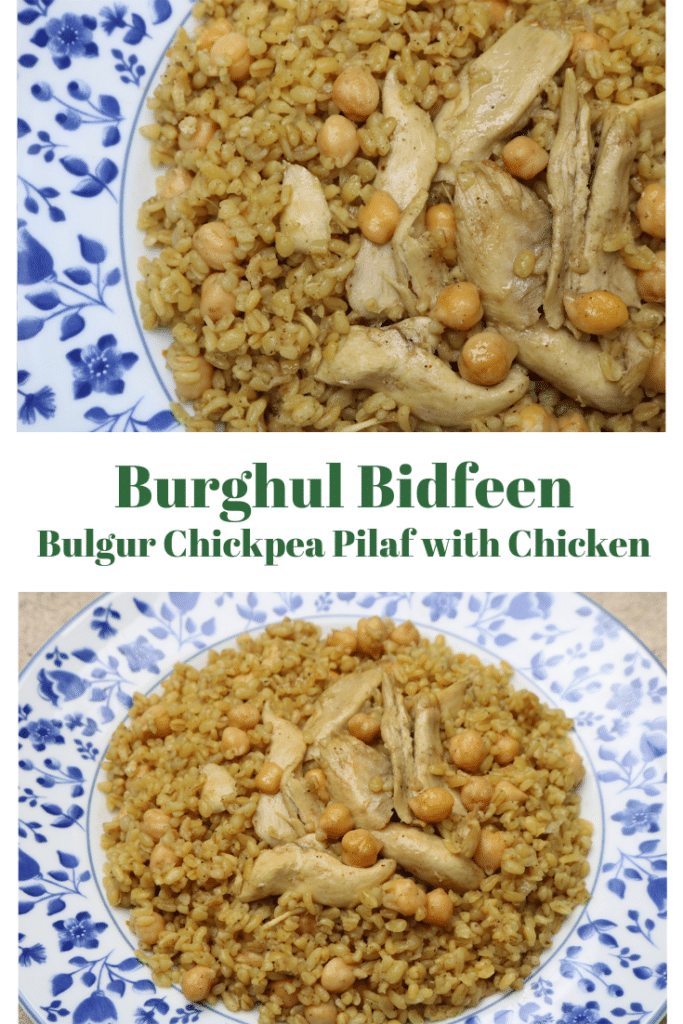 If you make any of our recipes let us know how it went by giving us a star rating below.
We have a lively Facebook group where we post frequent recipes and discuss Lebanese cooking in general, as well as a handy Pinterest page where you can save all of your favourite Zaatar and Zaytoun recipes!
You might also like these recipe from the Zaatar and Zaytoun collection: