It's bbq season and i'm back with more delicious marinades. This one I call cumin lamb as it's the main star of the show spice that stands out amongst the backing singers.
Cumin and meat go very well together. I've also added a squeeze of lemon to lift everything, and also because hello, we're Lebanese.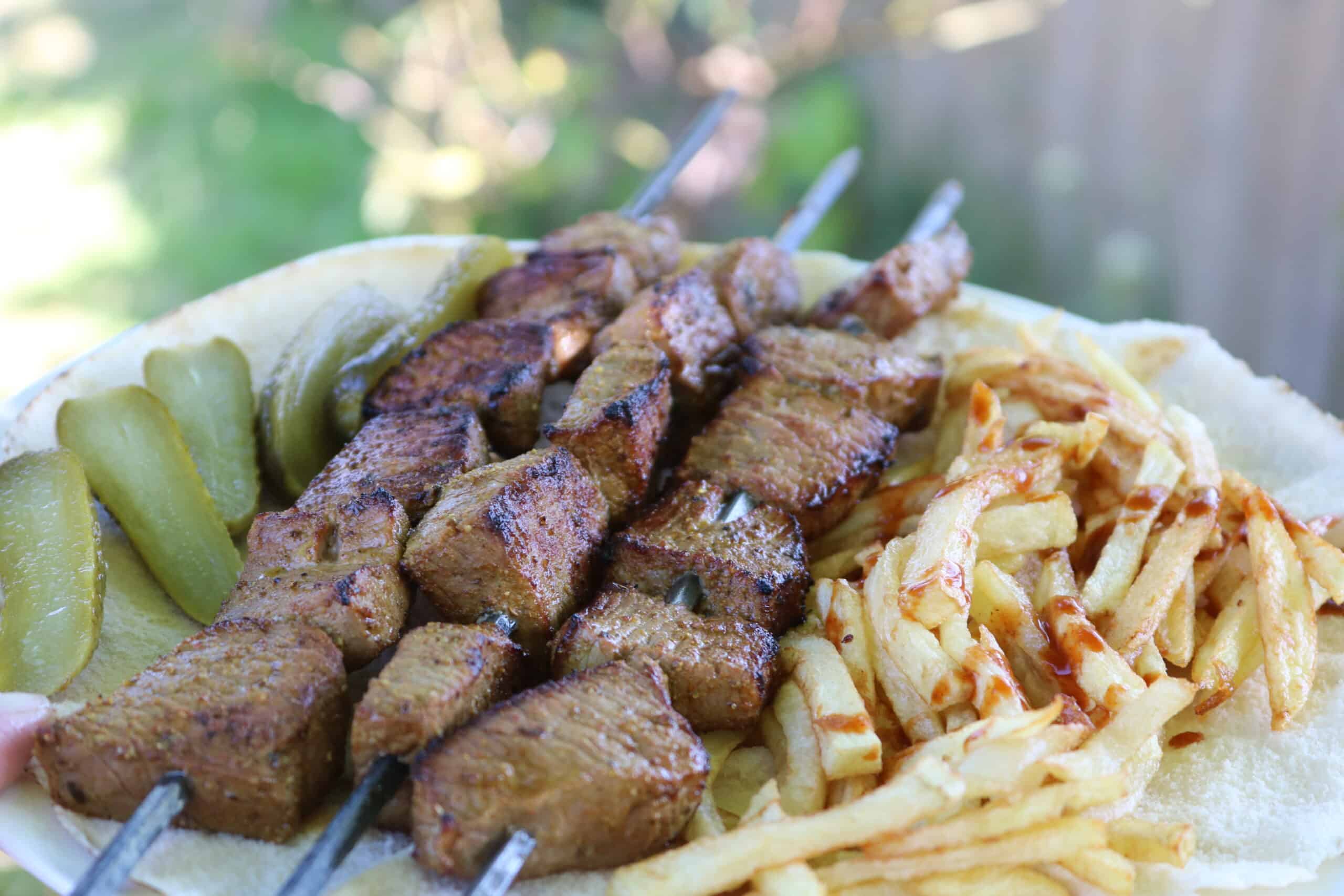 Some people love burgers at bbq's and others prefer wings. You will find me happy with some delicious lamb skewers, hand cut chips and hot sauce.
Chipotle hot sauce is the one for me.
Jump to:
Ingredients
I'm always shocked when people underestimate the quality of ingredients, especially for barbecues. I never just buy the chicken or meat from the nearest supermarket.
I drive half way around London just to make sure I have the freshest possible meat of the highest quality.
This is not snobbery this is having high standards and it really shows.
You have to roam the earth to source the best ingredients. There is no other way.
Instructions
Marinade the meat the night before if you can or a few hours before at least. This will give the spices time to infuse in the meat and the lemon will tenderise it too.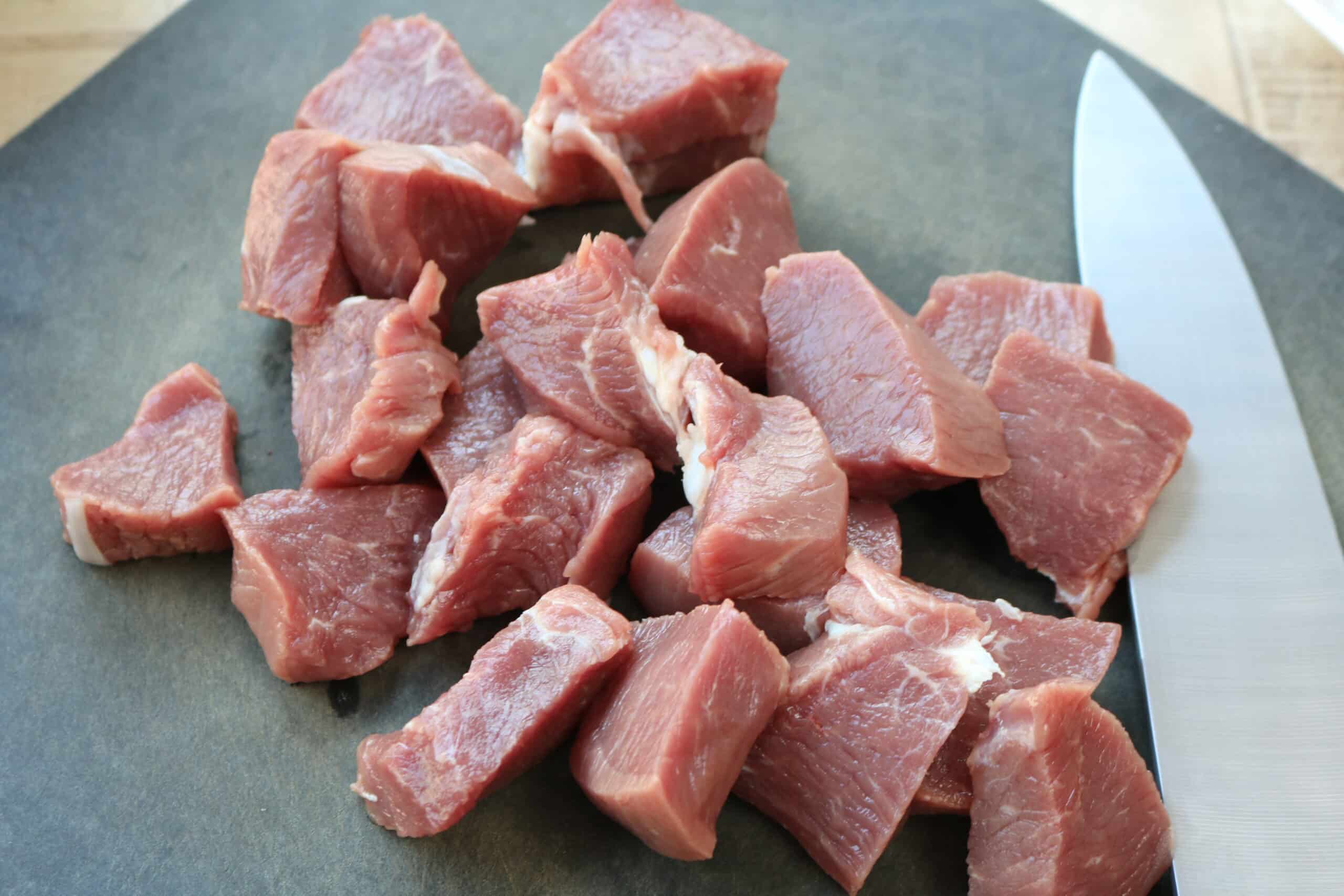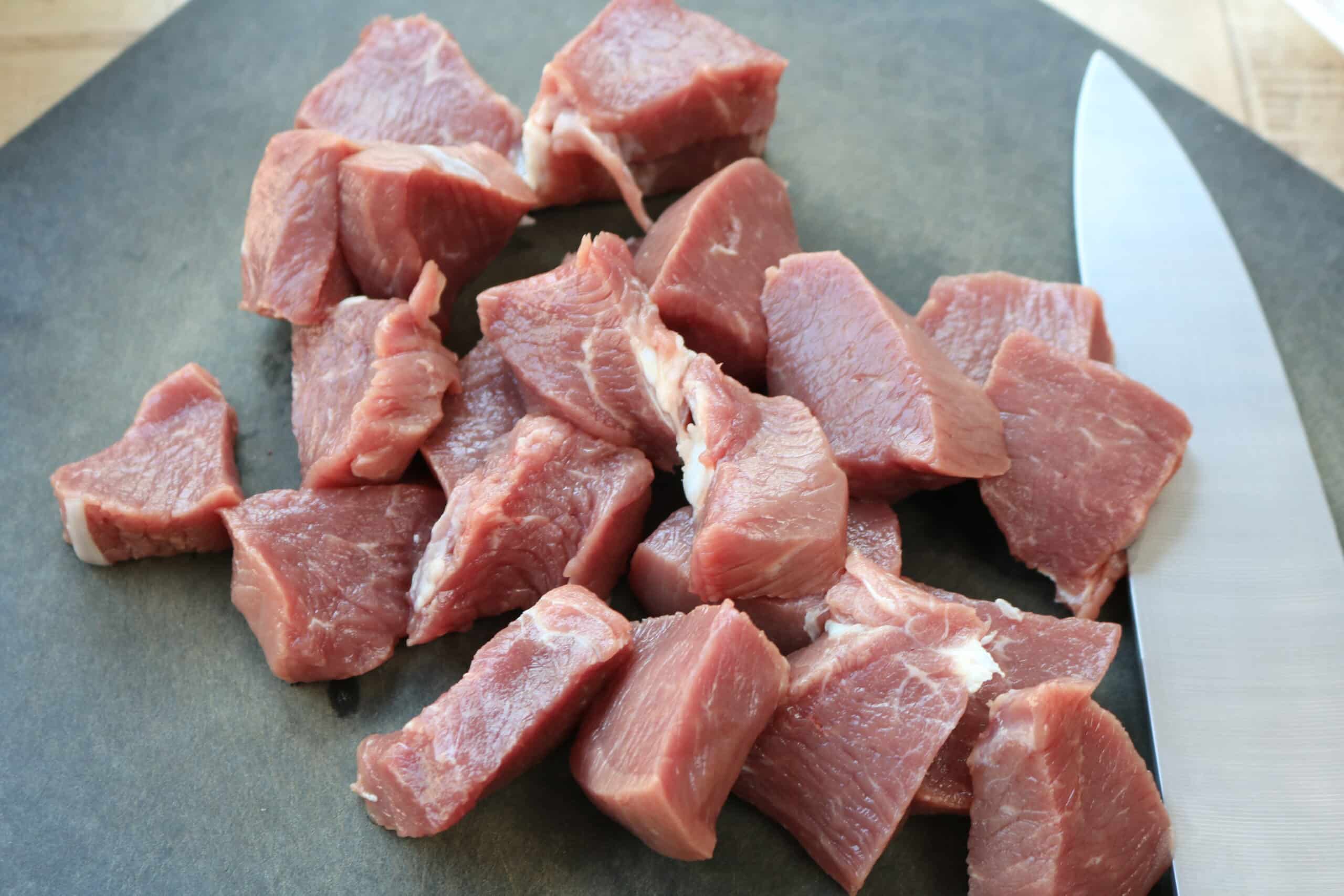 Dice your lamb fillet into good sized cubes, trimming off extra fat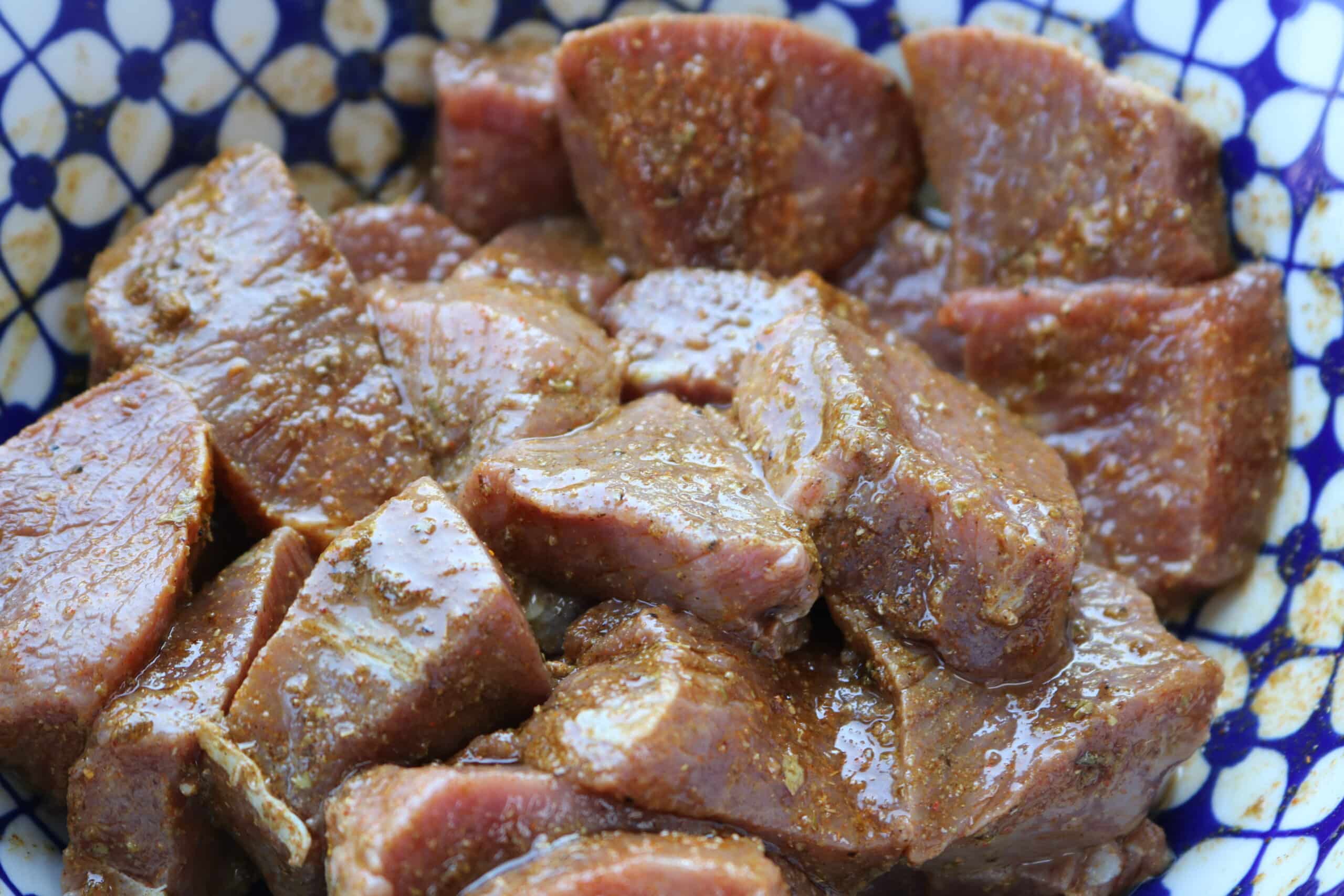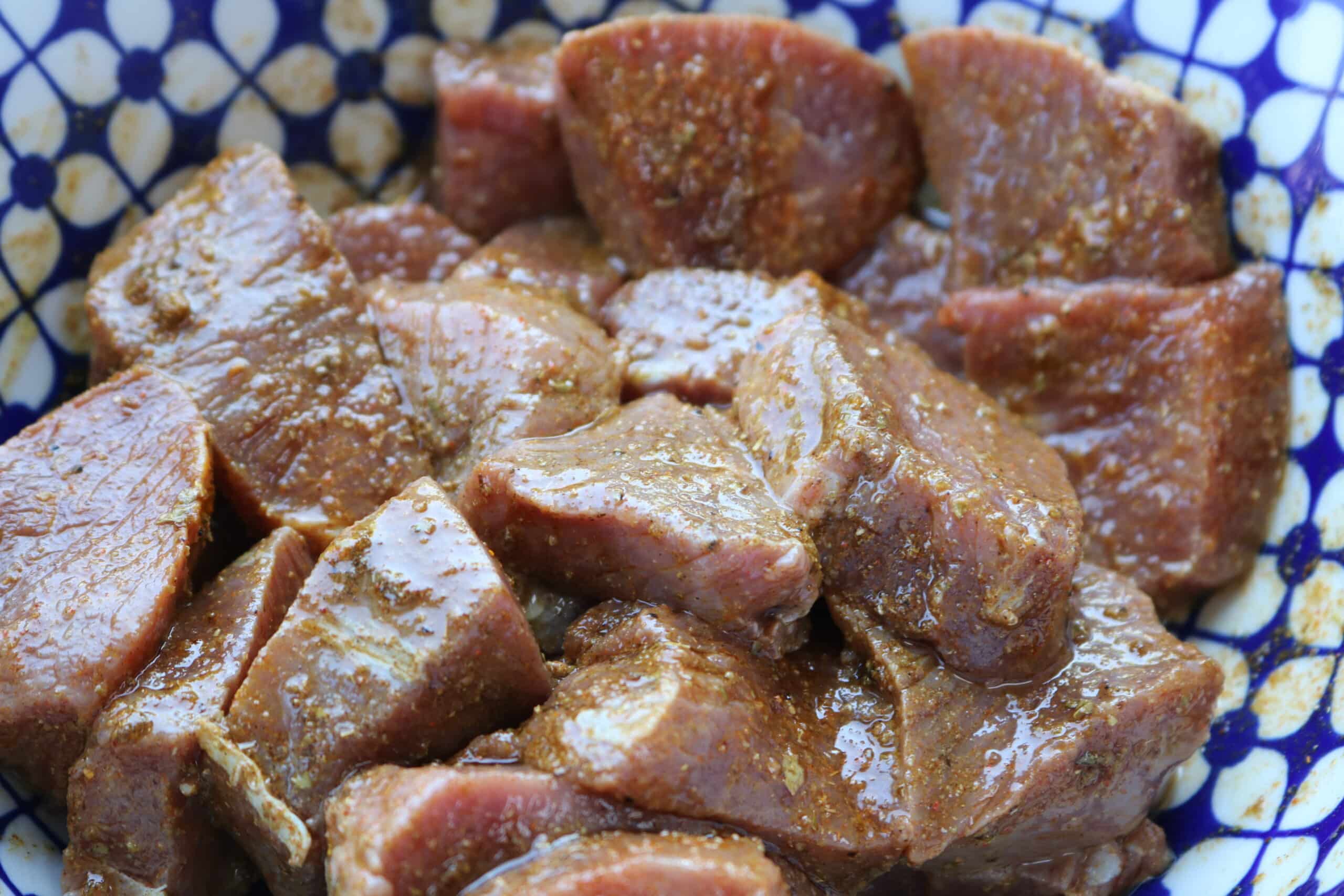 Add the spices, lemon, oil and mix well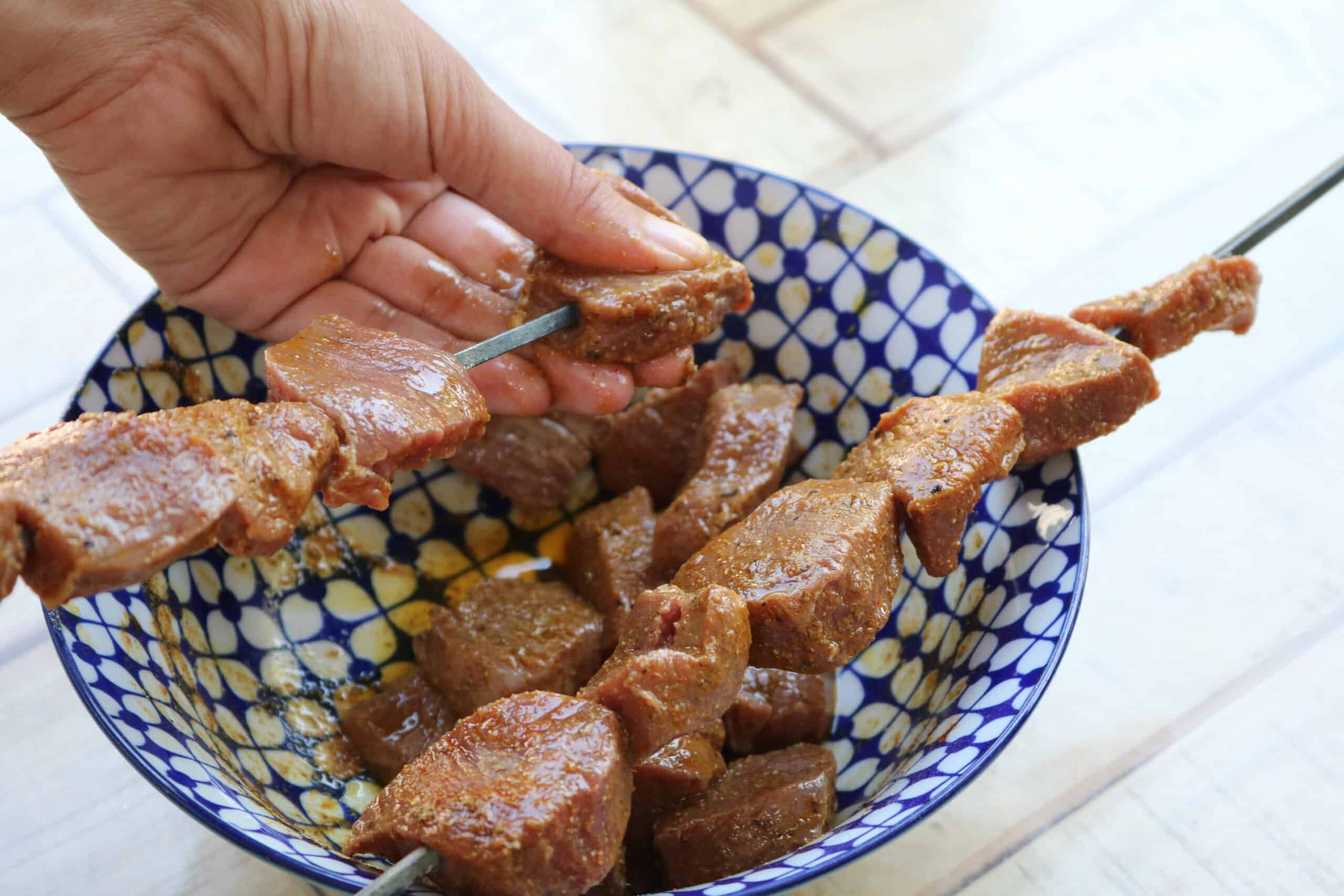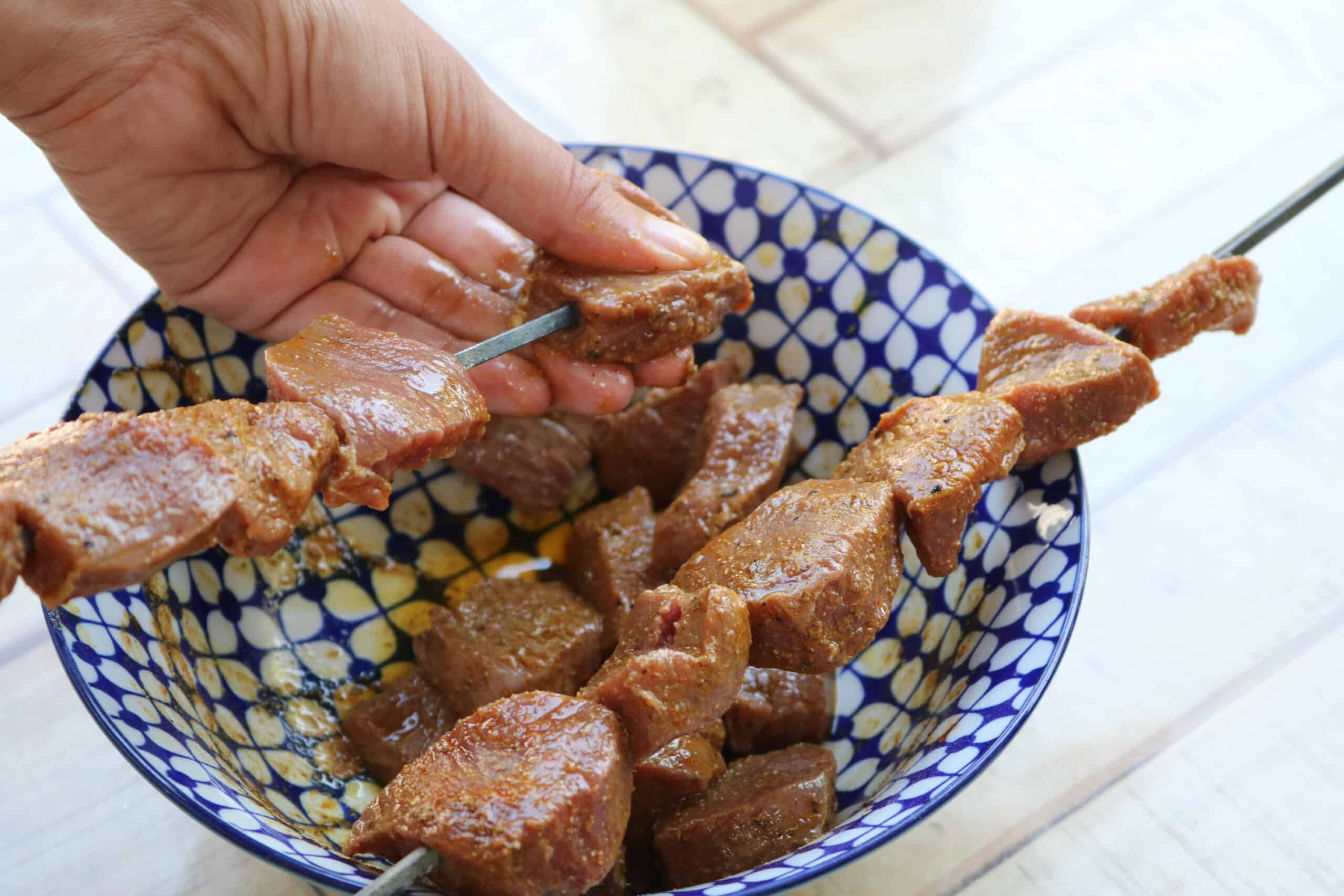 When you are ready to grill, skewer the lamb pieces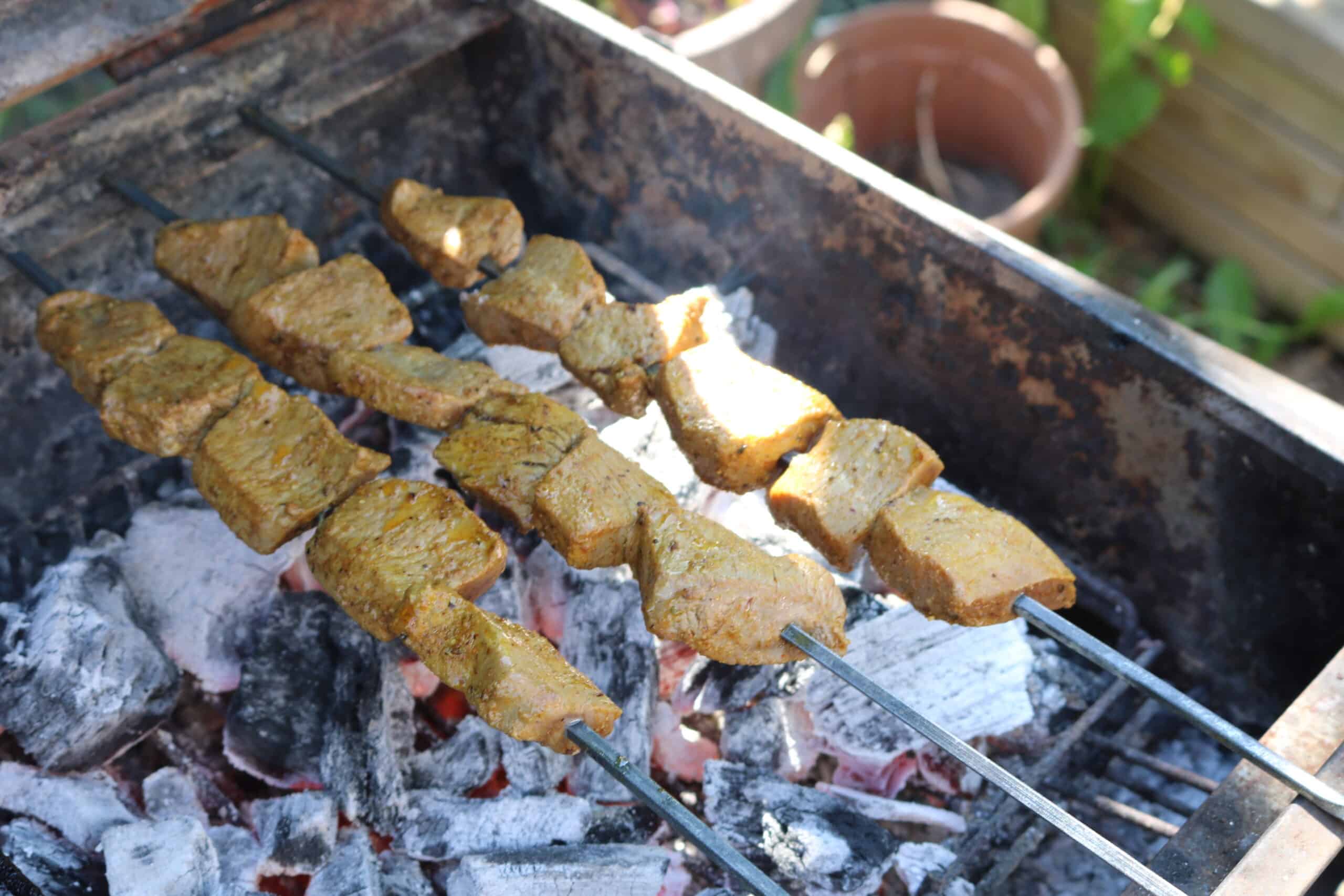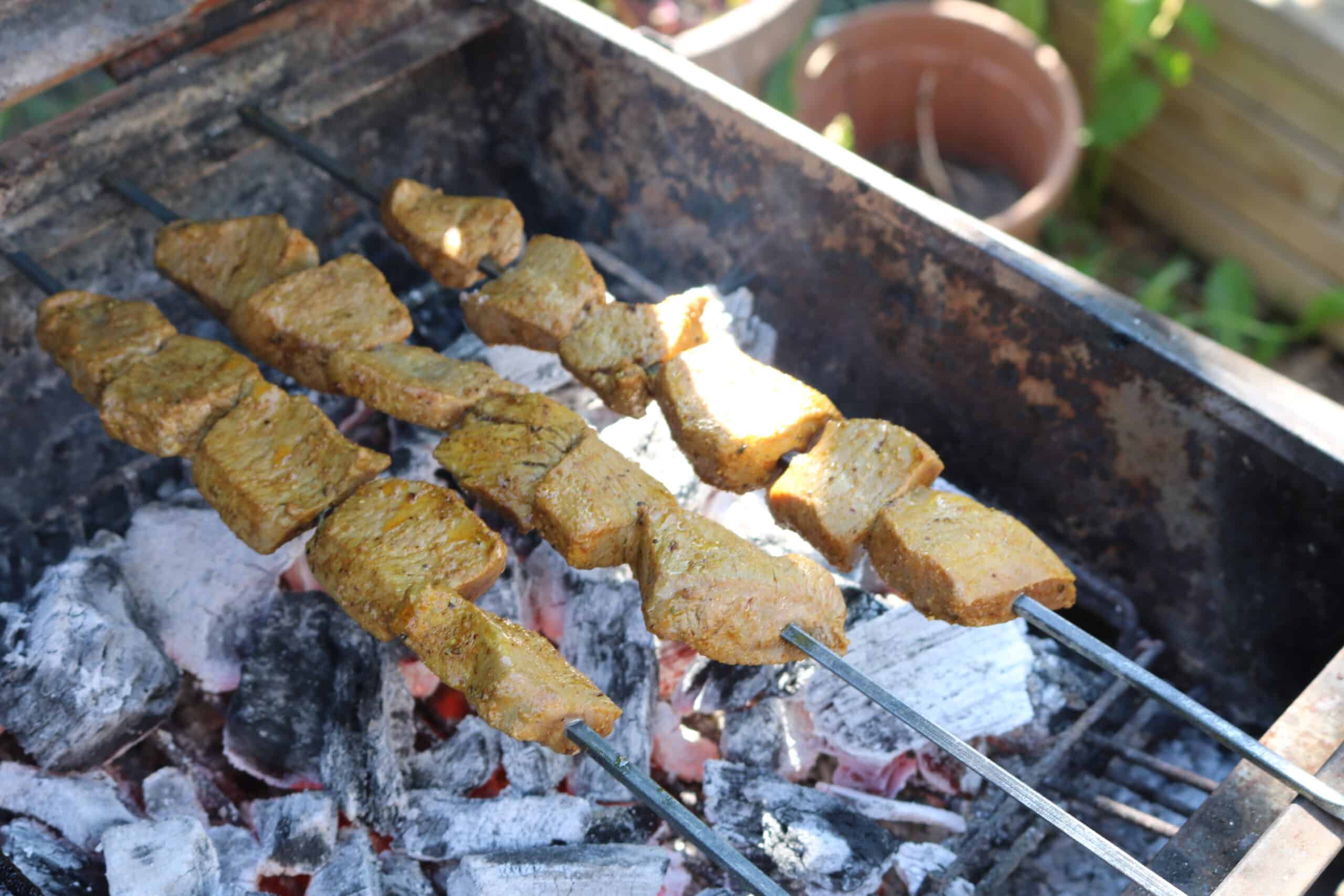 Grill over hot coals or alternatively pan fry.
Top Tips
I have also used this marinade over a lamb shoulder, where you really need to rub it in with your hands.
Don't use plastic gloves that's just gross, I don't know why Arab chefs on tiktok always feel the need to wear plastic gloves - it freaks me out.
This marinade works just as well with beef and even chicken.
Take out the meat at least half an hour before cooking as it will be more tender if grilled at room temperature instead of cold.
If you have any leftover cooked meat, make a delicious sandwich the next day using mustard, onions and spicy pickles, or you could even drop them into a quick curry sauce.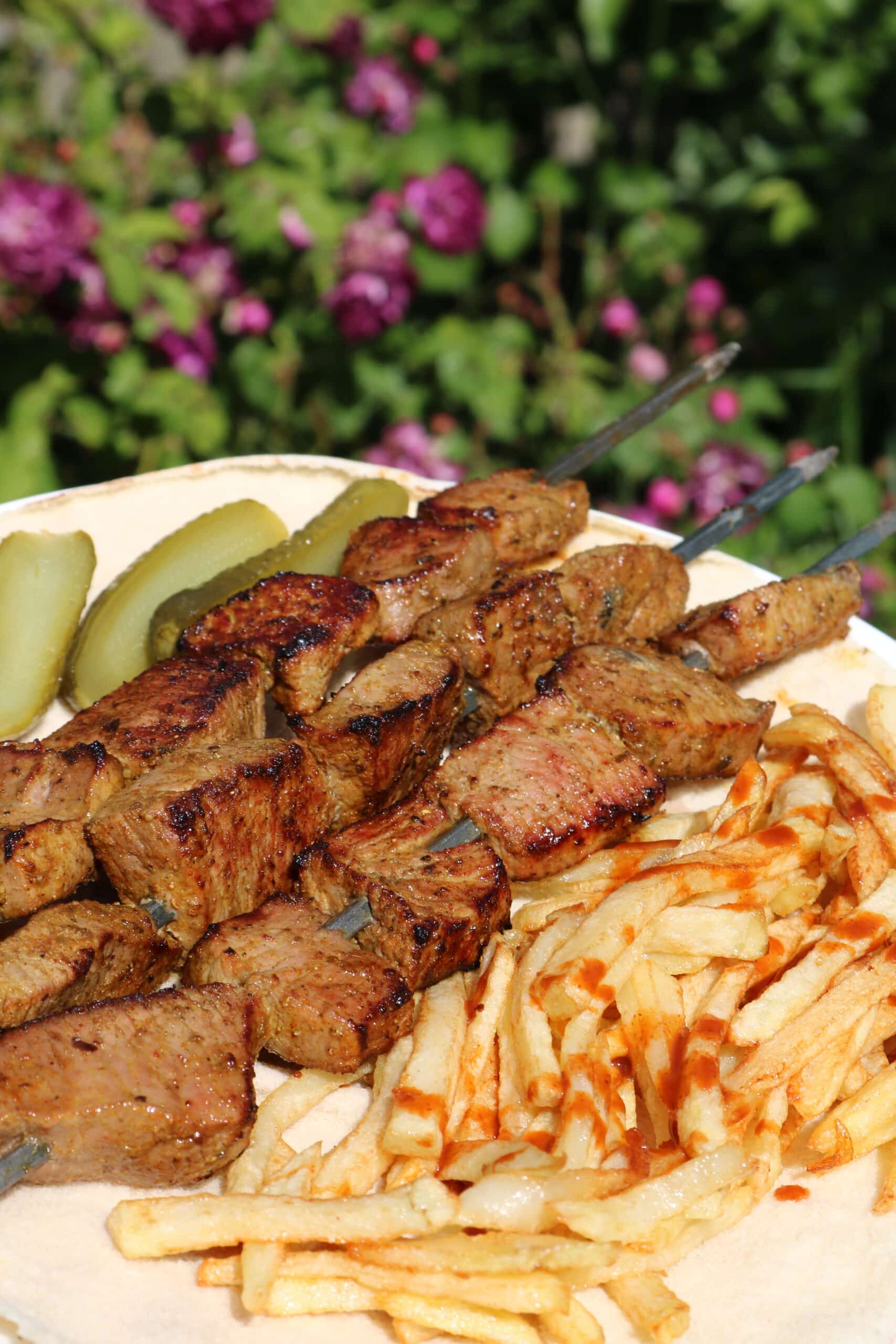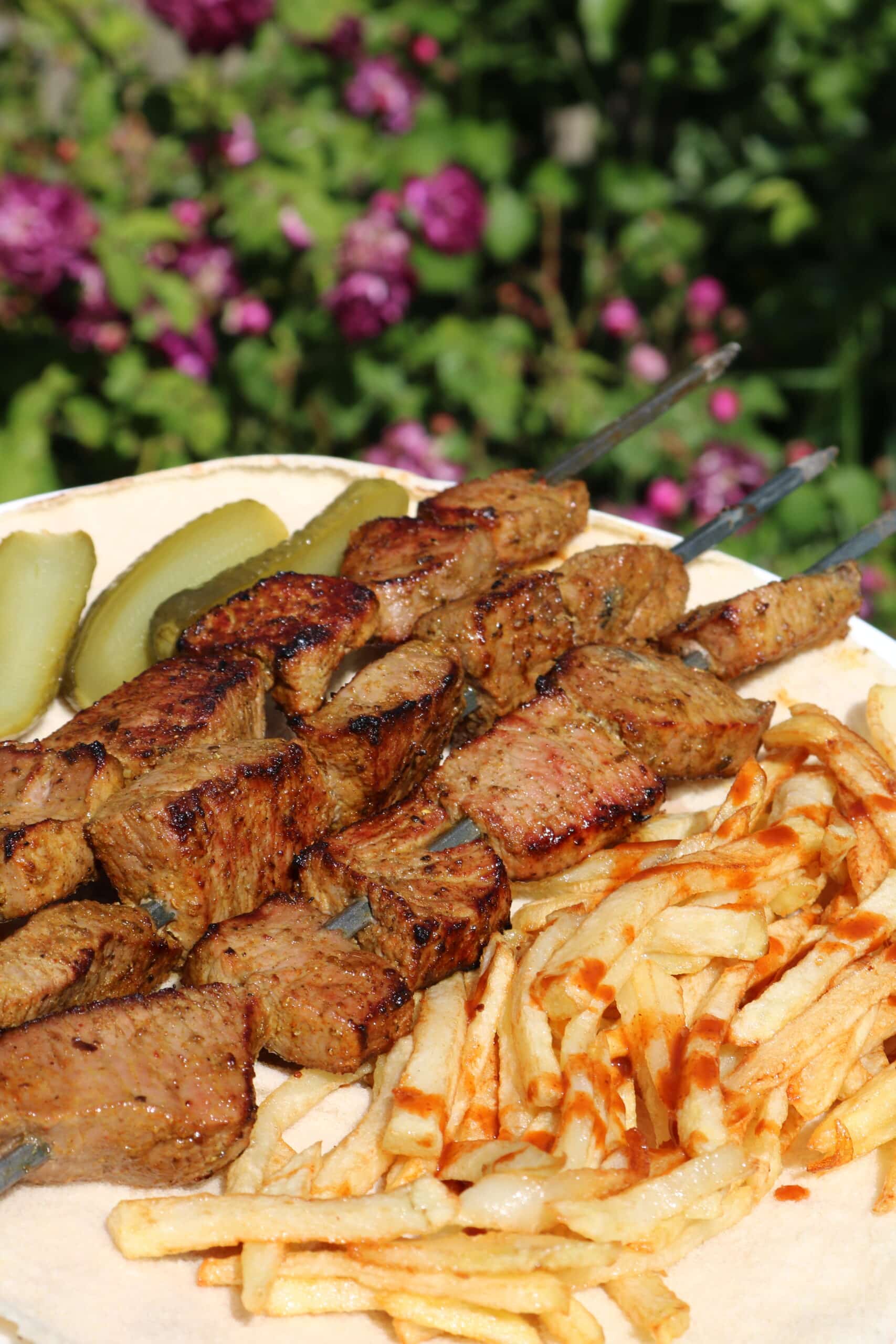 📖 Recipe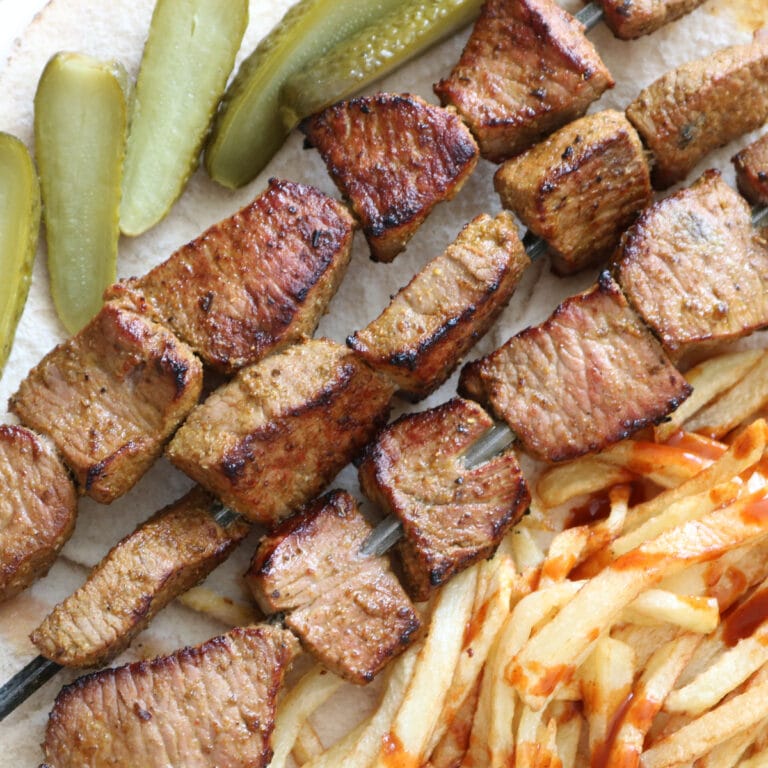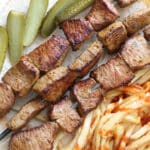 Cumin Lamb
Cumin spiced lamb cubes perfect for grilling
Ingredients
500

g

lamb fillet

sprinkle of salt

squeeze of lemon

drizzle mild olive oil

approx 1 tablespoon

sumac for garnishing
Spices
¼

teaspoon

red chilli powder

¼

teaspoon

ground coriander

¼

teaspoon

7 spice

½

teaspoon

cumin powder

½

teaspoon

kamouneh spices

optional
Instructions
Dice the lamb fillet into bite sized cubes, trimming off any excess fat and transfer to a bowl

Add all the spices and salt to the meat and combine well. Drizzle on the mild olive oil and add a good squeeze of lemon

Leave to marinade for a few hours or overnight in the fridge

Take out the meat from the fridge at least half an hour before cooking. Grill over hot coals, or pan fry until done to preference

Sprinkle a little sumac at the end
If you make any of our recipes let us know how it went by giving us a star rating below.
Check out our Youtube page for full video tutorials, our Facebook group to discuss Lebanese cooking, as well as our tiktok page for quick tips.
You may also like these recipes from the collection: