Freekeh is one of my favourite foods of all time and really deserves the category of super grain.
You can learn how to bring out the best of this ingredient with this recipe and complement the distinct flavour freekah has.
Essentially, freekeh is a cracked wheat that has been harvested while the grain is still green.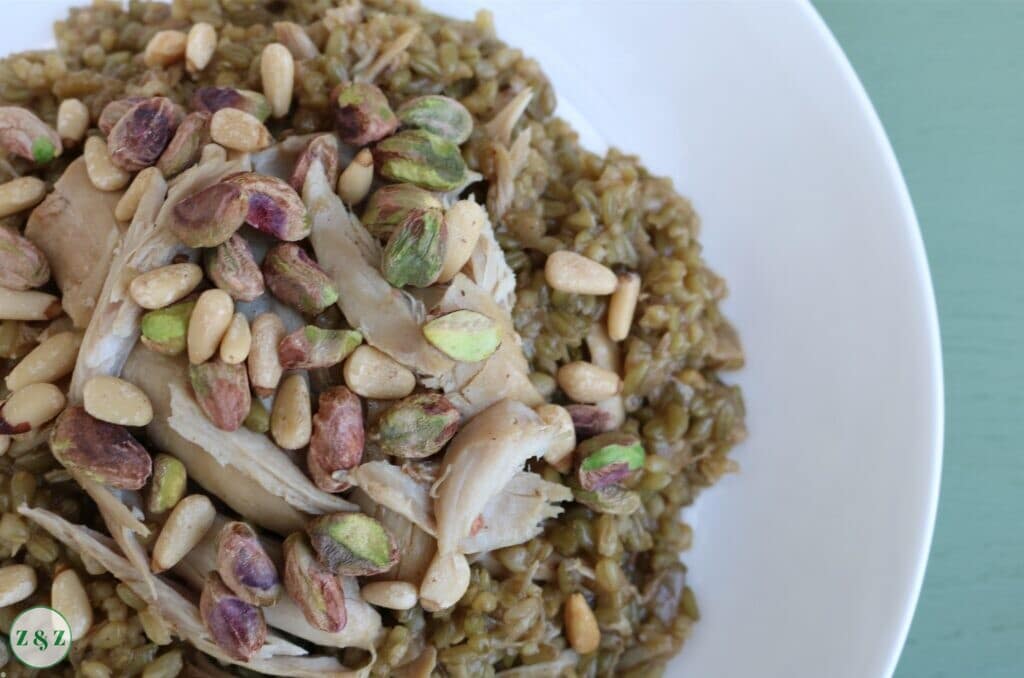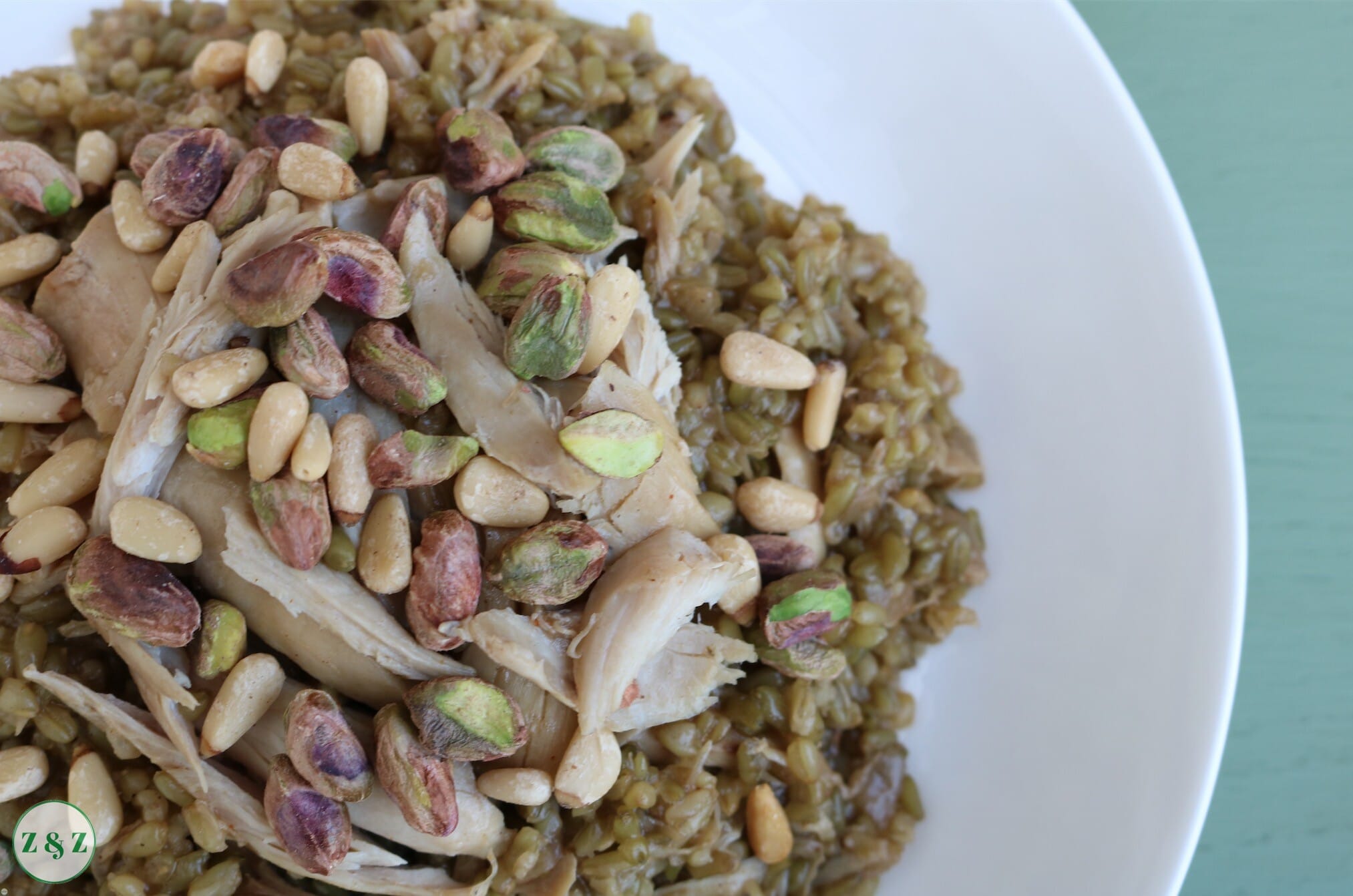 It goes through a special process of being roasted and then 'rubbed' which is where it gets it's name from. The rubbing process removes the shells and cracks the wheat along the way. 
It has a beautiful smokey flavour to it and has been eaten in the Middle East for hundreds of years to this day.
Freekeh, like most other grains is a good source of fibre. It is also rich in calcium, potassium, iron and zinc.
It has more nutrients in it than your standard wheat grain which is why it's known as a super grain. 
Whilst freekeh is becoming more popular in the West with the rise of Middle Eastern cuisine, I still have to smuggle bags of it into the UK.
I managed to find a pack of it in one fancy food store but the smokiness was diluted and you couldn't get that distinct nutty taste.
As it becomes more common, you will start to find better quality ingredients available. Though don't be fooled if it just tastes like regular wheat.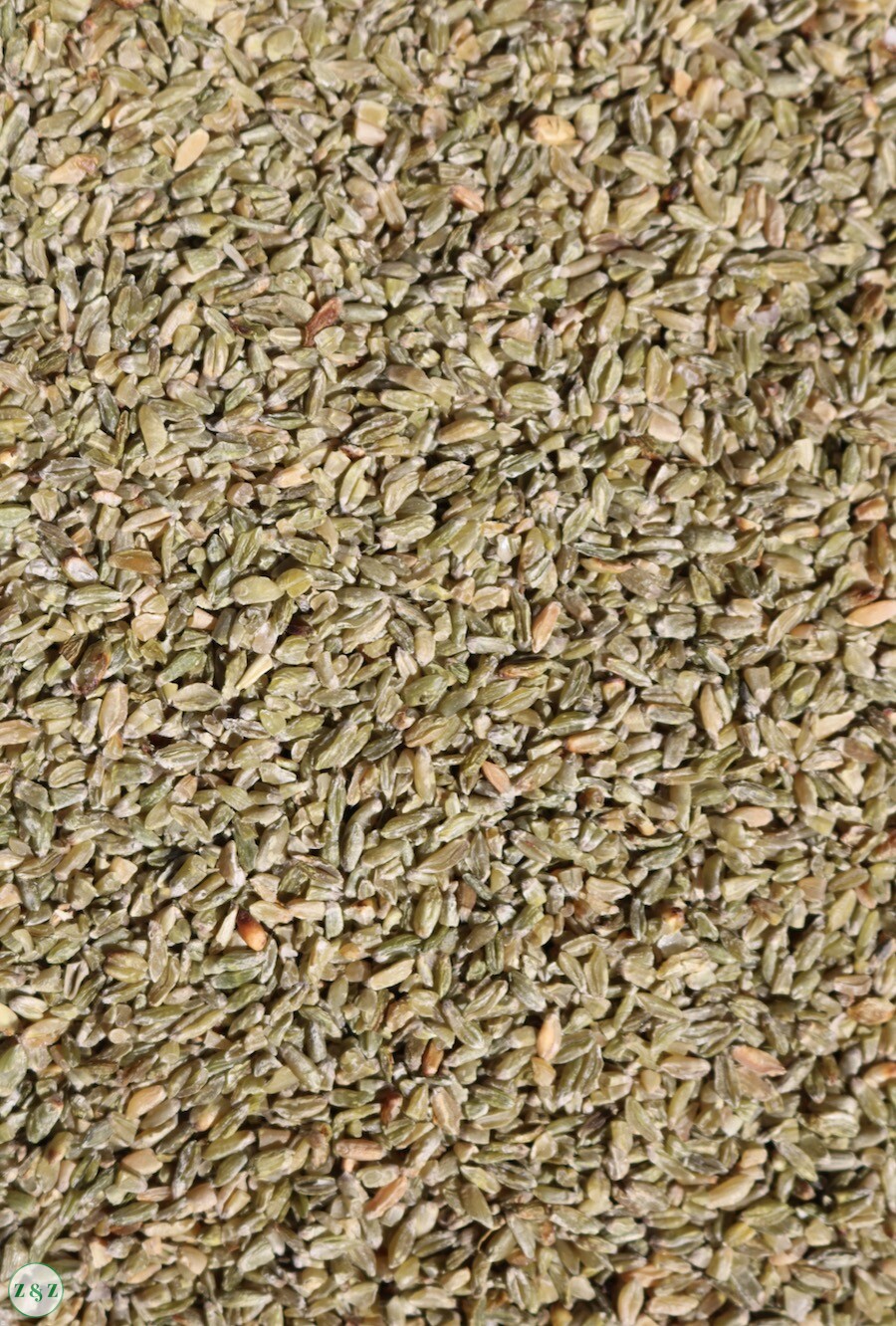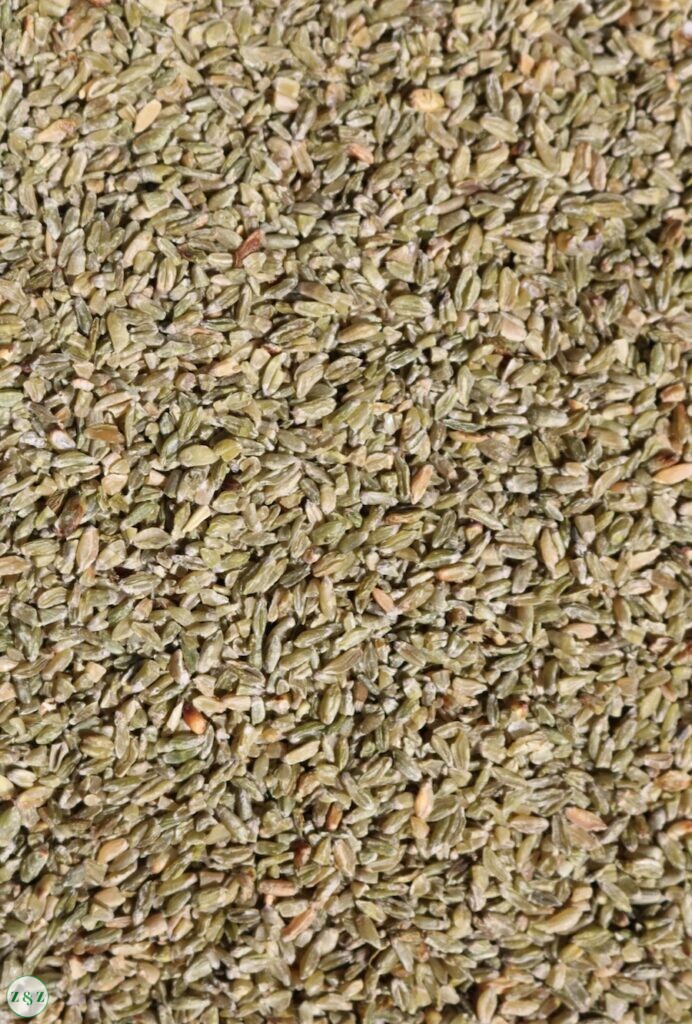 Preparation
Freekeh is most commonly made into a soup or cooked like rice.
You can cook it in similar ways to more popular grains such as wheat or barley, so you can add it to stews or salads if that's the kind of thing you like. 
The more you start using it in your everyday foods the more you will understand how much cooking times it needs and this will make it easier to incorporate it into lots of different dishes.
If you get a bag from your connection in a Lebanese village you have to really clean it properly several times to make sure there aren't any small stones or rubble.
It's a bit of a process but that's how much I love freekeh i'm prepared to suffer for the results.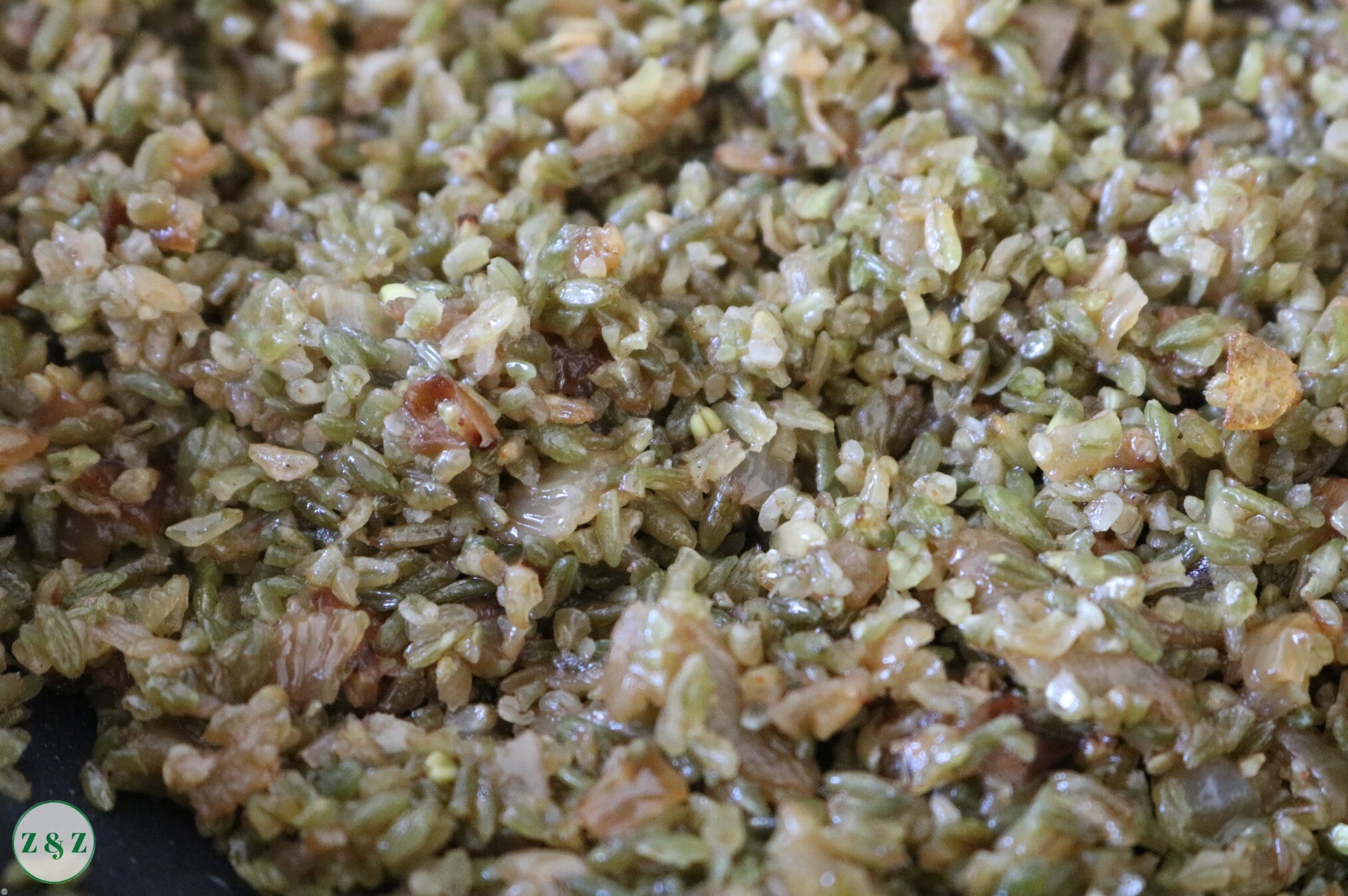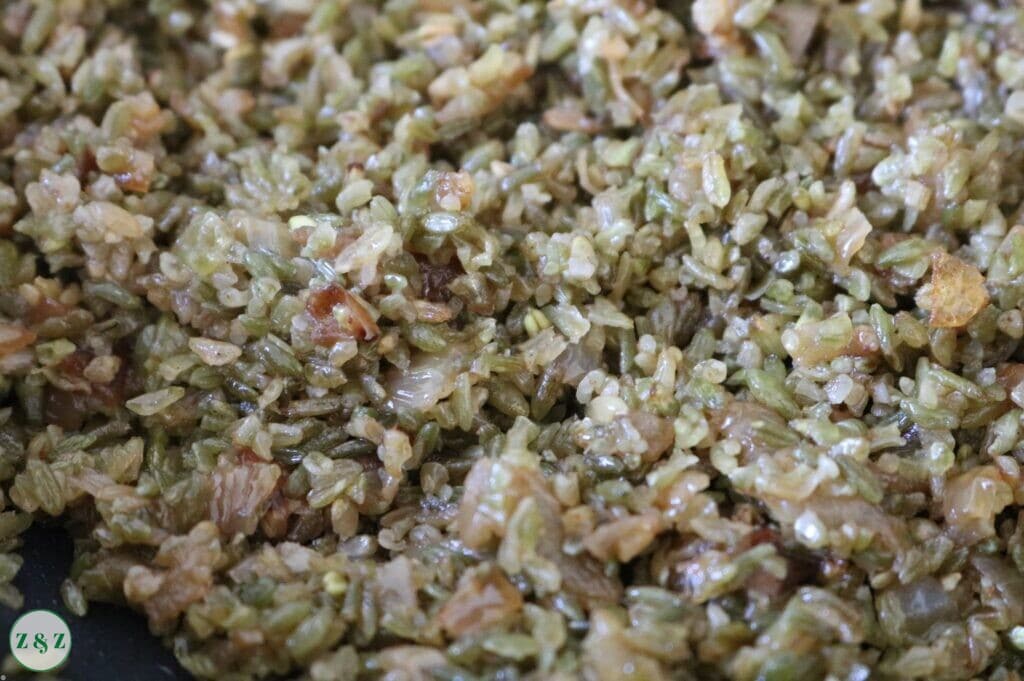 Variations
You can also make this recipe with meat, although I prefer it with chicken as I feel it needs subtle flavours that won't drown out the taste of the grain.
I've never seen it prepared with fish but there's a first time for everything I guess!
It goes very well with roasted vegetables that also have a smokey nutty taste so you could always toss it into a roasted veg side or salad.
The broth
The simple answer to that is no. You don't. But you should if you can. Homemade stock is unrivalled in it's cleanliness and is way more healthy as you can control the amount of salt.
You can find my chicken stock recipe here. I've provided a summarised version in this recipe and you can make it ahead, even freezing it beforehand.
Serving suggestions
Adding assorted toasted nuts (pistachios, cashews, pine nuts) enhances the nutty flavour. Dry roast these in a non stick pan for a few minutes until golden.
The final special touch is to add a drizzle of browned butter at the end. Heat up a few tablespoons of butter on low heat until the butter starts to froth and turns to a lovely golden colour. Be careful not to burn it as it can catch pretty quickly so keep your eye on it.

Storage
You should store it in a dark place in an airtight container. You can also freeze freekeh believe it or not, both cooked or uncooked.
Add a little water if you want to reheat it, although I doubt there will be any left.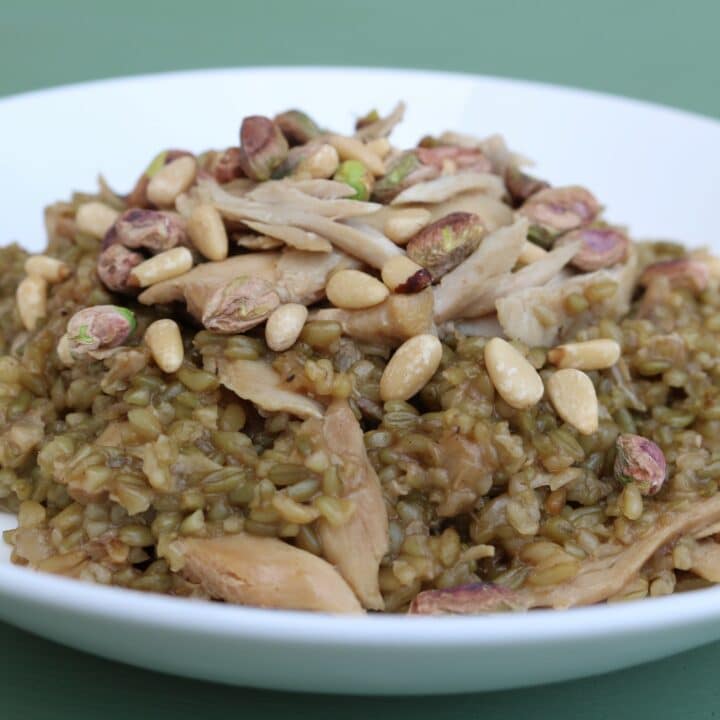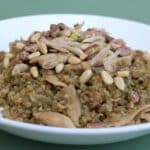 Freekeh with Chicken
Freekeh cooked in chicken stock topped with nuts and chicken
Total Time
1
hour
30
minutes
Ingredients
1

cup

freekeh

2-3

cups

chicken broth

2

onions

chopped

1

teaspoon

7 spice

1

tspn salt

Regular olive oil

Handful of braised chicken

Handful of assorted nuts

cashews, pine, pistachios

1

tablespoon

butter + 3 tablespoon browned butter
For the Chicken Broth
1

chicken, quartered

2

litres

of water

1

cinnamon stick

6

peppercorns

2

cardamom pods

3

cloves

1

tablespoon

of salt

1

large onion

halved

1

carrot

peeled

1

celery stick
Instructions
To prepare the chicken broth
Flash fry the chicken quarters in a pan with some olive oil on high heat for a few minutes till browned on the outside. Transfer to a large stock pot with the onion, carrot, celery, cinnamon, cardamom, cloves, salt and water.

Bring to the boil then reduce to a simmer for around an hour

Clean the chicken and set aside to top the freekeh later.
To prepare the Freekeh
Clean the freekeh by sifting the grains on a tray with your fingers several times over making sure to remove any small stones or rubble

Wash the freekeh several times and soak in some warm water for half an hour before cooking

Sauté the onions in 2 drizzles of regular olive oil (3-4 tbspns) on low heat until caramalised. Don't rush this stage which may take 15+ minutes

Warm up the chicken stock in a separate pot

Drain the freekeh using a fine sieve and add to the onions along with the 7 spice. Sauté for five minutes and add enough of the warm chicken stock to cover

Add a tablespoon of butter, mix and put a lid on. Cook for around 30-40 minutes until the grain is well cooked, adding some stock if the mixture becomes too dry. Adjust the salt if necessary

Melt some butter on very low heat until it starts to froth and turn brown. This should take 5-10 minutes.

Spoon some of the freekeh onto a plate and place some of the braised chicken on top along with the toasted nuts

Drizzle the melted brown butter on top and serve immediately.
Recipe Notes
You can freeze the extra chicken broth for use in other dishes
If you make any of our recipes let us know how it went by giving us a star rating below.
We have a lively Facebook group where we post frequent recipes and discuss Lebanese cooking in general, as well as a tiktok page.
You may also like these recipes from the collection: