Summer is most definitely upon us and we all need an easy chicken marinade ready up our sleeve.
This is the easiest marinade yet so delicious and flavourful that people think you've put in loads of effort in, when actually you spent two minutes getting it all together.
We love playing the role of devious chef haha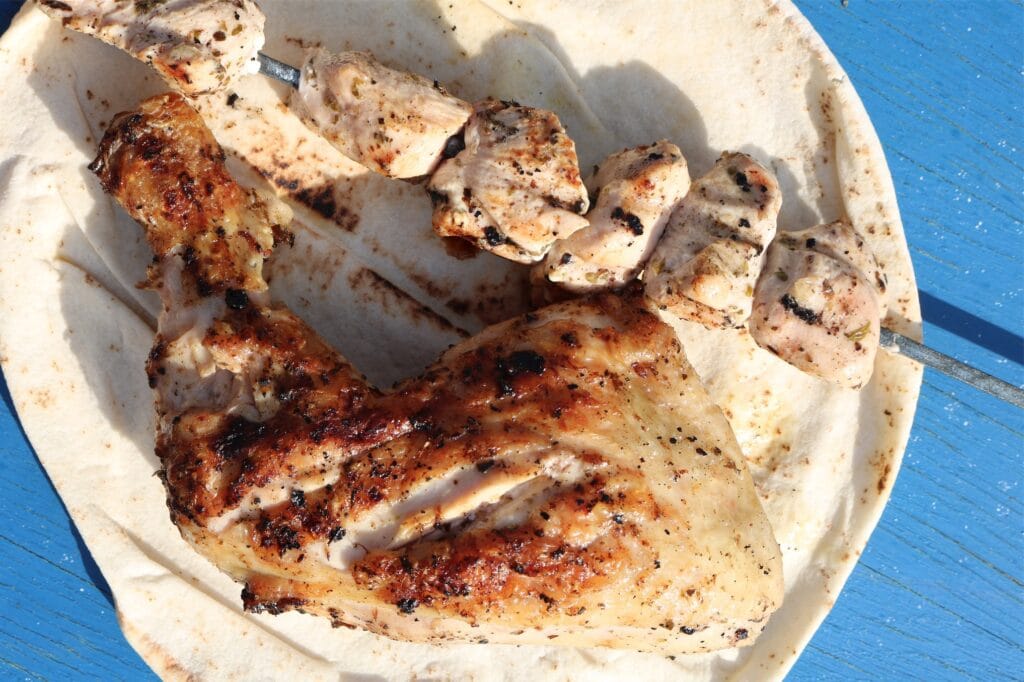 The secret ingredient
Even though this recipe has lots of lemon, olive oil, dried oregano and a pinch of zaatar.
I'll let you in on the not so secret ingredient that makes all the difference- garlic powder.
Lots of grilling recipes use fresh garlic but this can easily burn in the high heat.
Garlic powder gives you lots of flavour without the bitterness and makes a huge difference.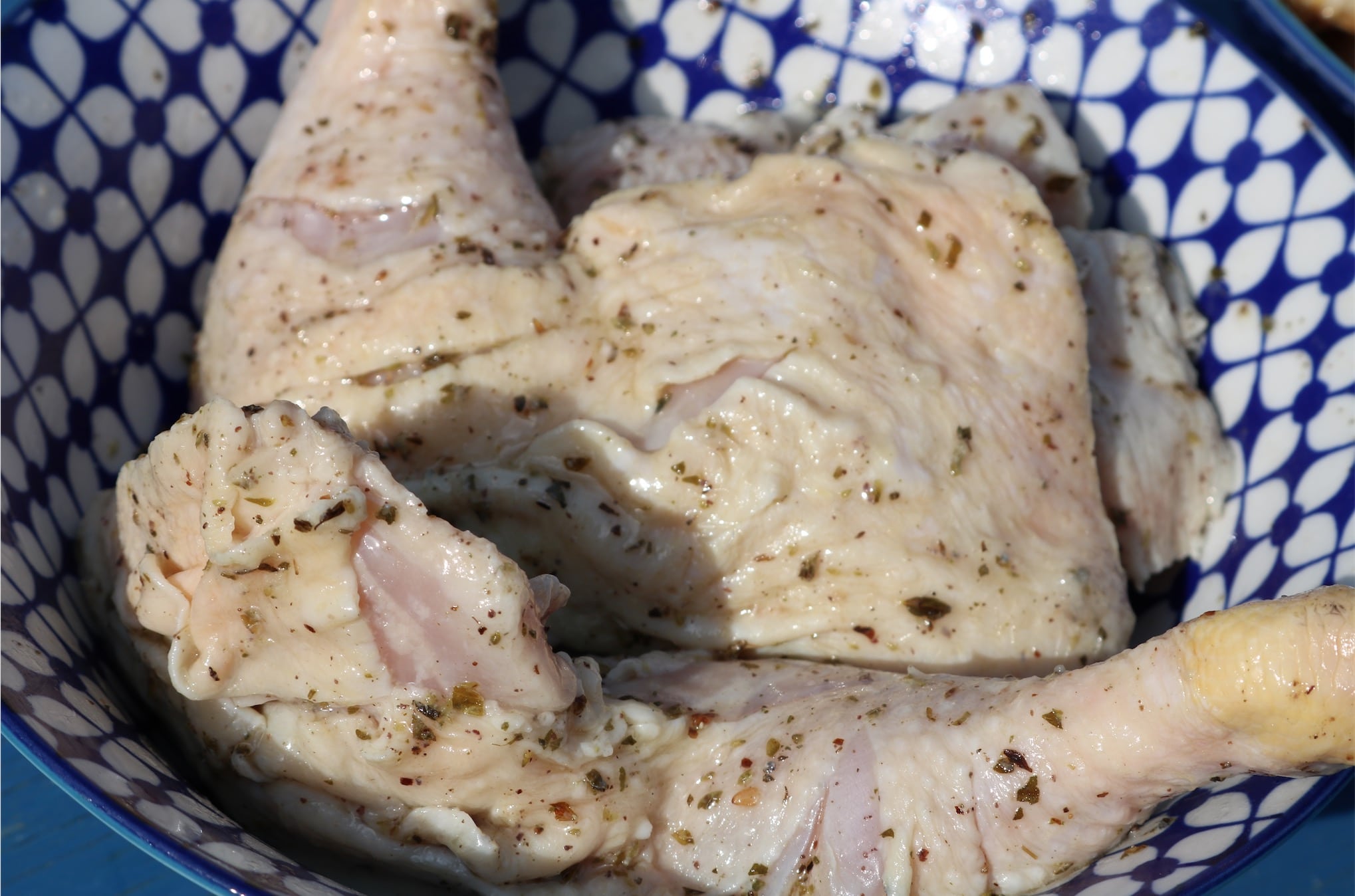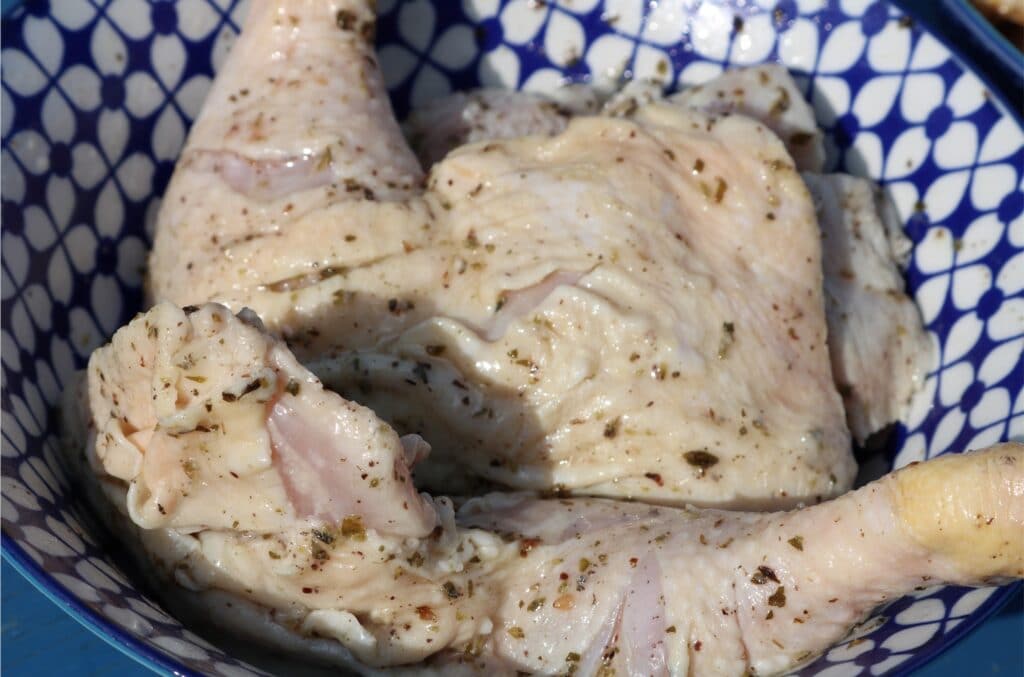 The Marinade
Ideally, you should try and get the marinade going the night before. There is actually a reason why people do this and not just to make your life difficult.
This allows time for the flavour to soak the chicken meat resulting in a more delicious finalé.
However, if you are pushed for time then you can do it the morning of your barbecue, which will give you a good few hours before you get the grill on.
If suddenly you are having an impromptu barbecue, one hour before grilling will still make the difference.
But seriously, the longer you marinade = the juicier and tastier your chicken will be.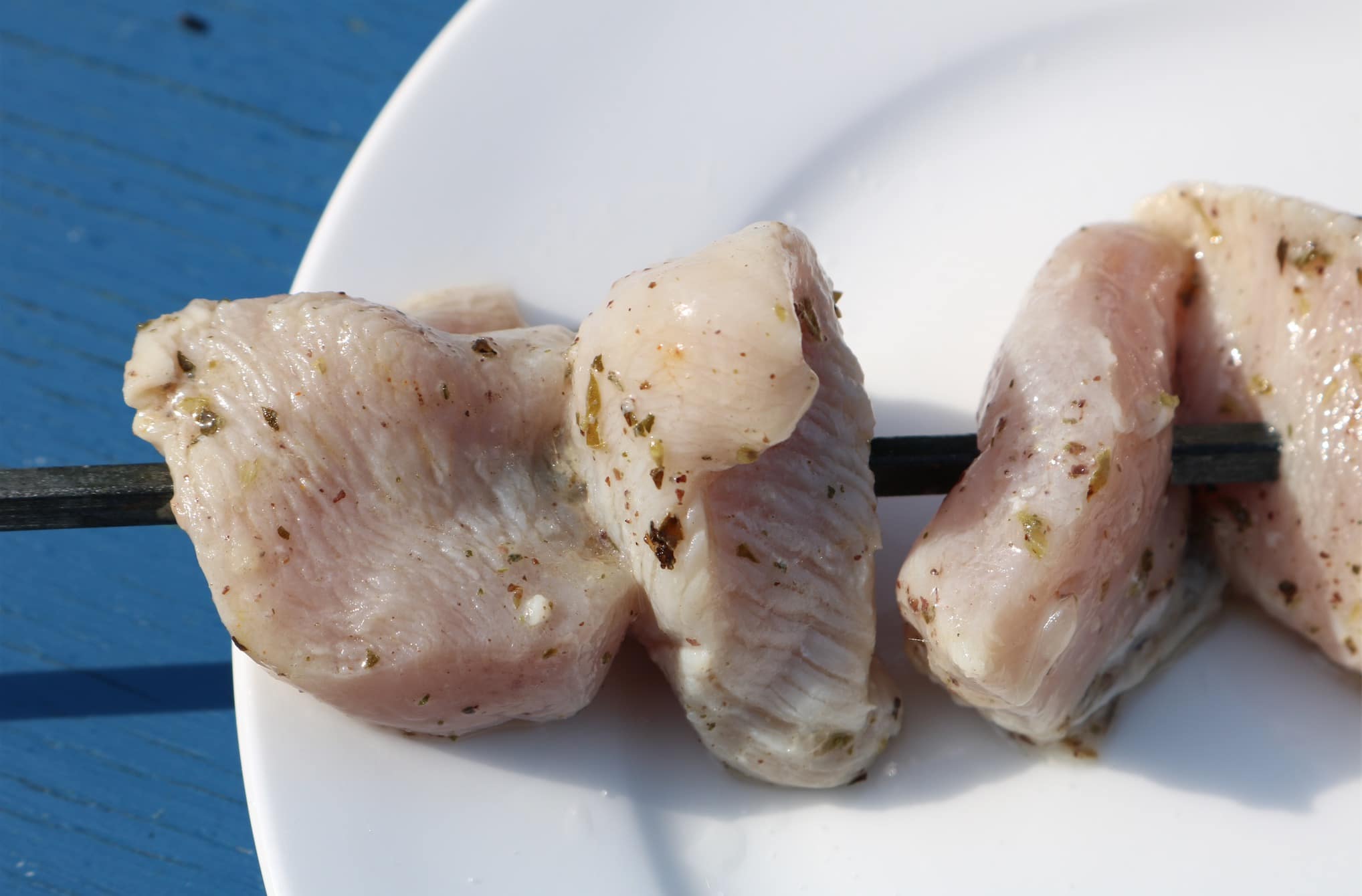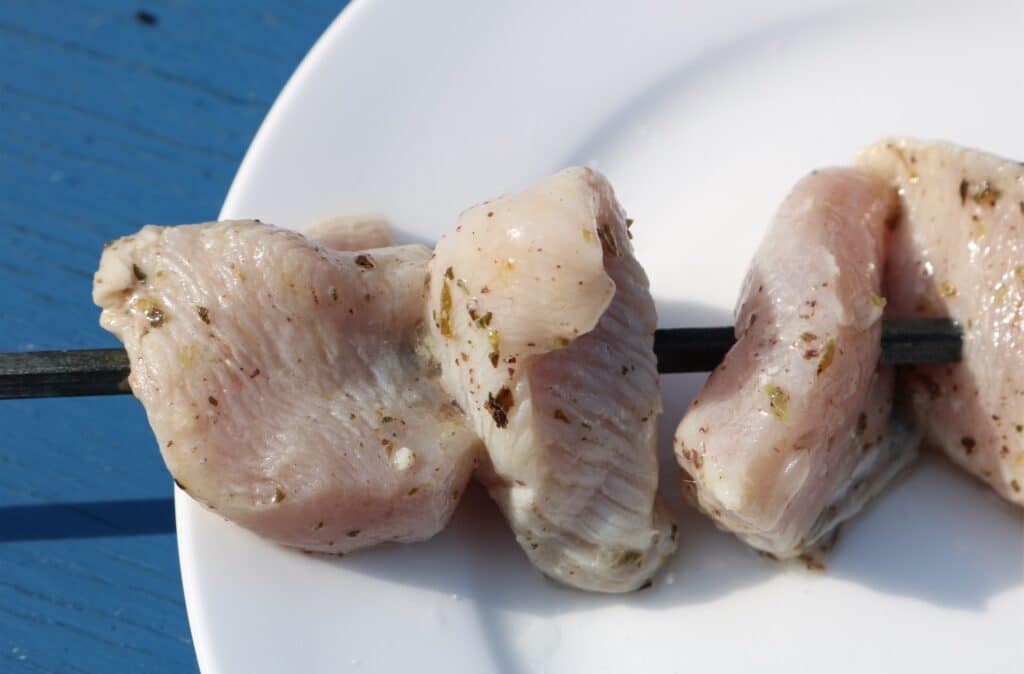 Top tips
If you are using thighs, use a sharp knife to gash the surface 2-3 times. Then when you put the marinade on, make sure you rub some under the skin.
I like using chicken thighs with skin on as it protects the chicken from burning and keeps it really juicy.
Get the coals going and put the meat on first which favours high heat, then put the chicken on when the embers have calmed down to get a nice slow and steady heat.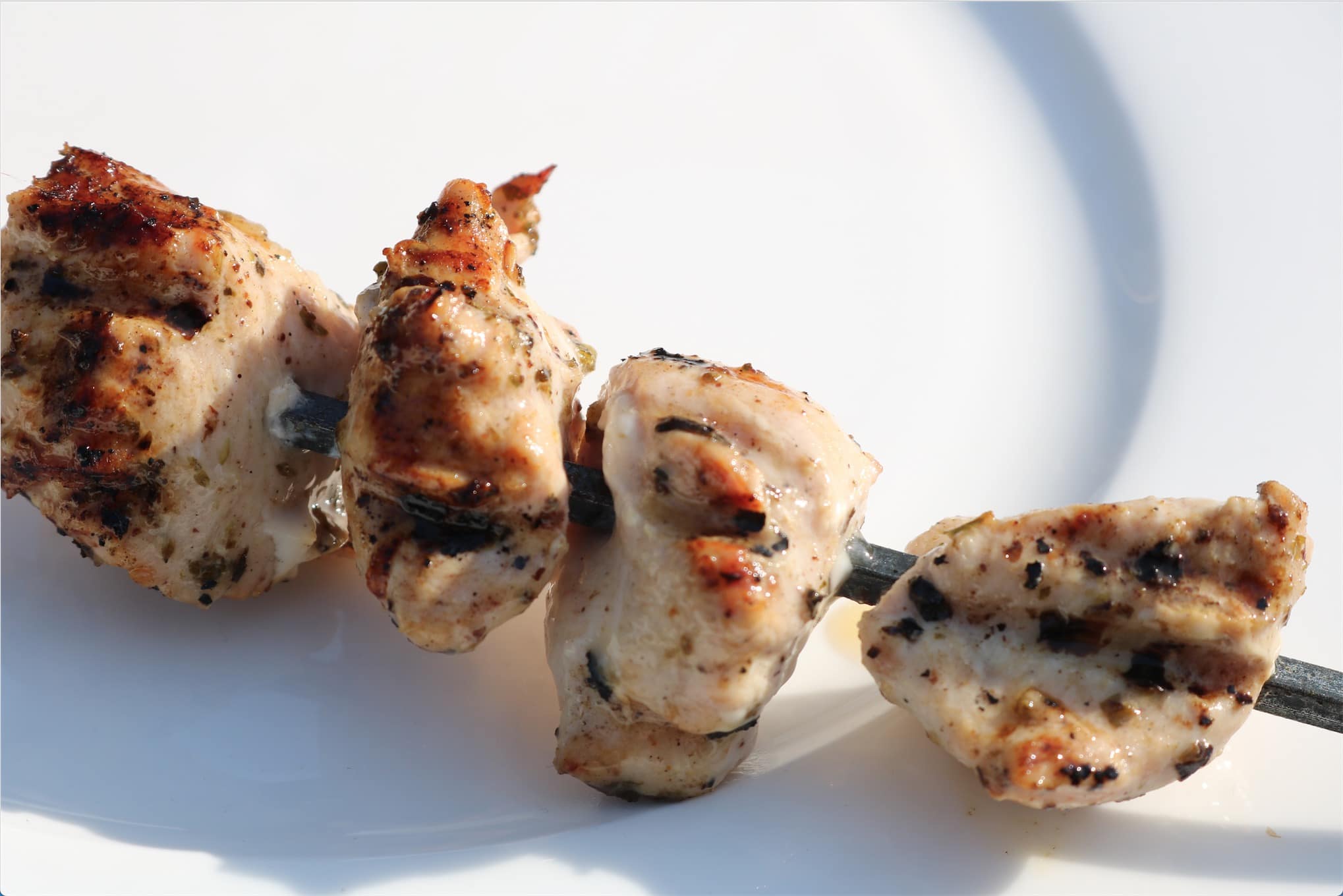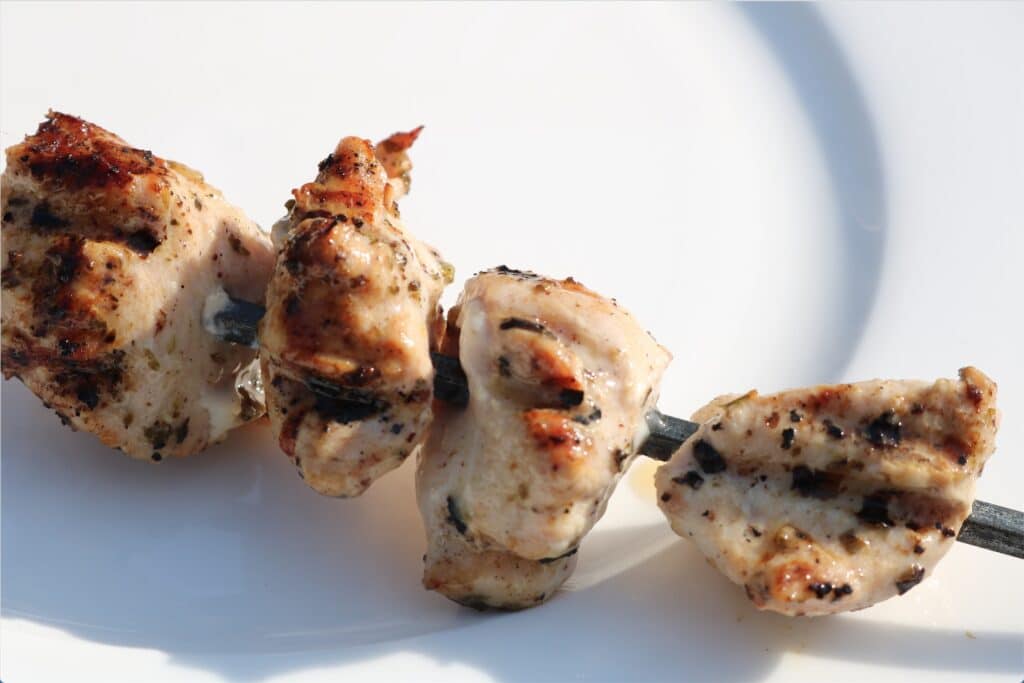 If you can, cover the grill to conserve the heat. Also, a favourite Middle Eastern grilling tip is to cover the chicken with flatbreads when you take the it off the grill.
Don't even think about throwing this bread away, it will be nice and juicy perfect to eat with your garlic sauce
Cooking guidelines
People can get quite scared about chicken and this doesn't have to be the case.
You don't have to probe the chicken with all sorts of weird medical equipment, just look at it and use your judgement.
Before you eat it, break the chicken apart and if it is white then it is cooked and if it is still pink then put it back on the grill.
It really is that simple.
As a rough guide, ten minutes will be enough to cook chicken thighs well, though obviously bigger pieces will need more and smaller pieces such as chicken breast will need less.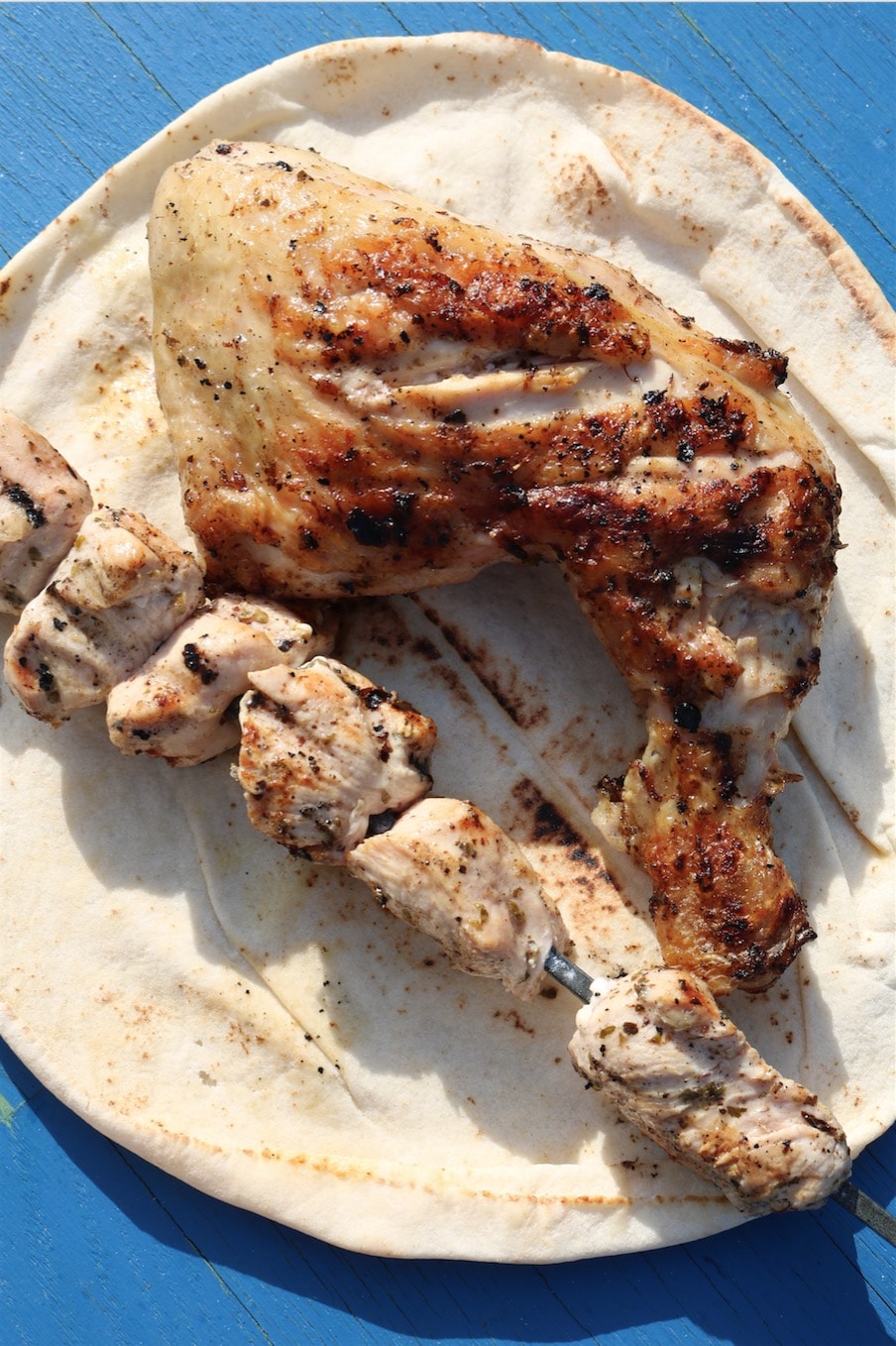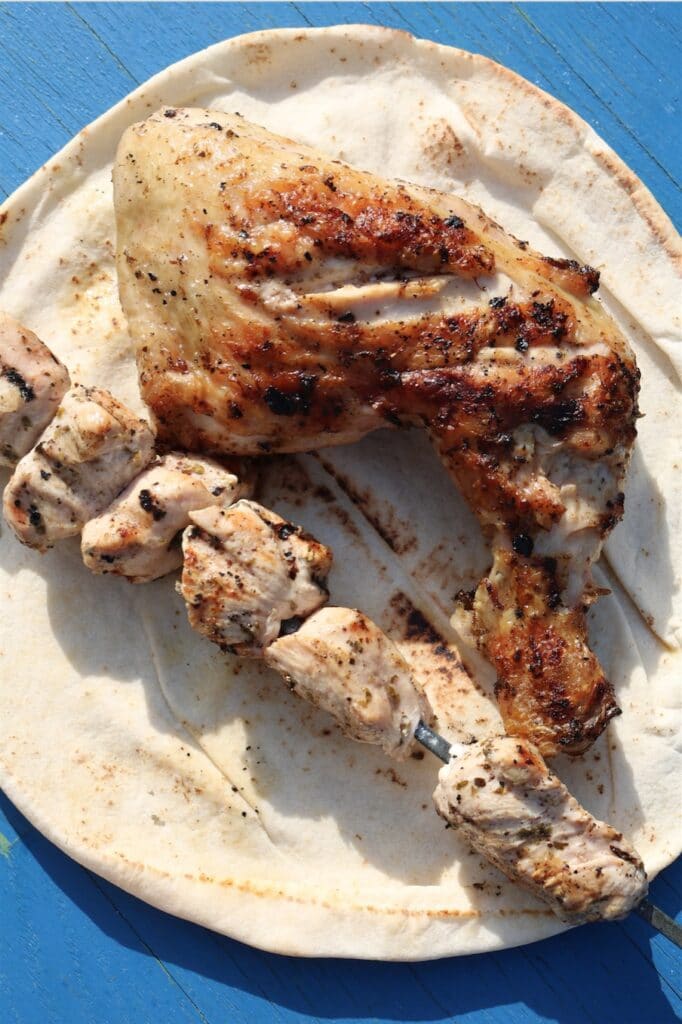 Serving suggestions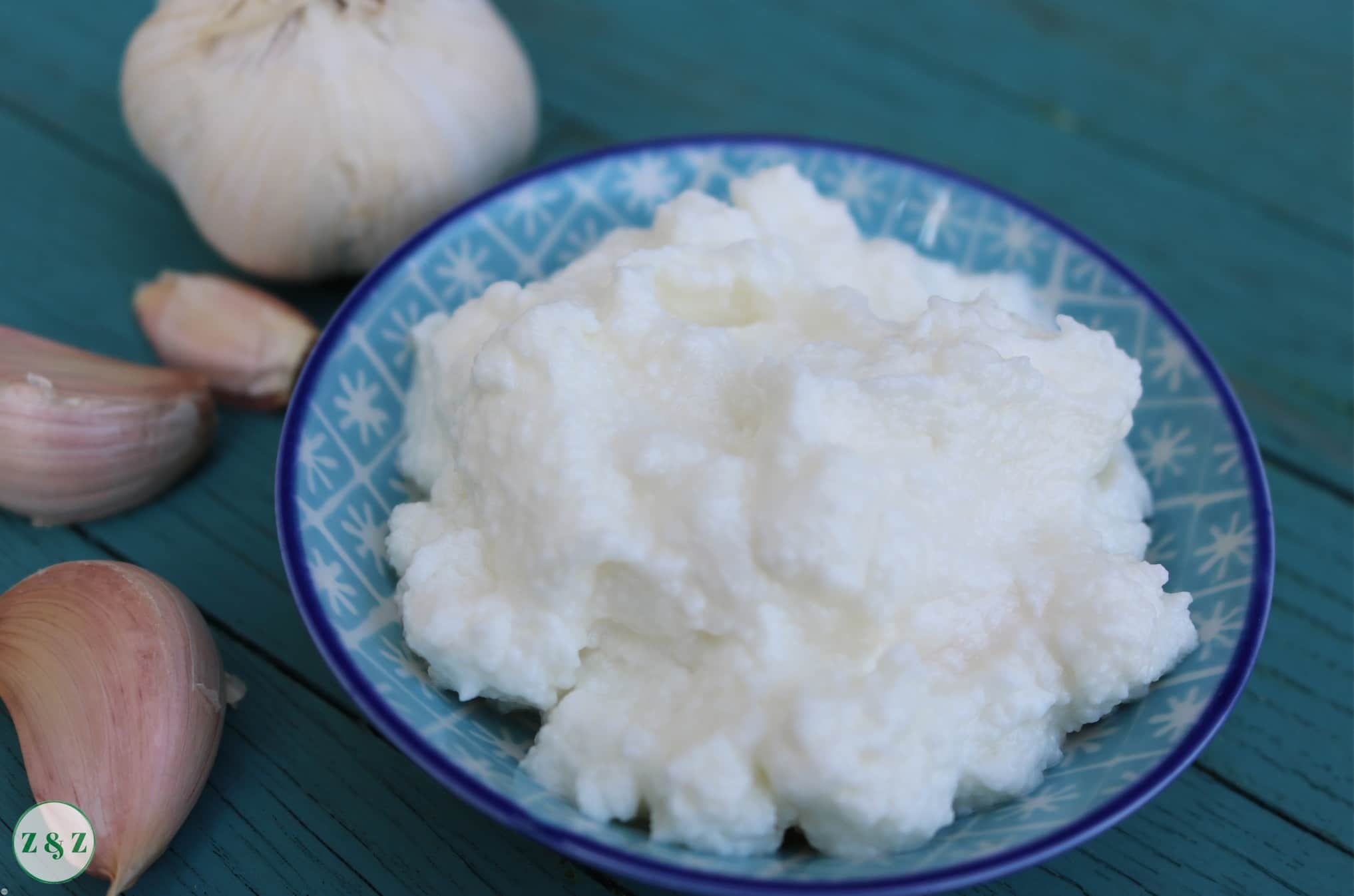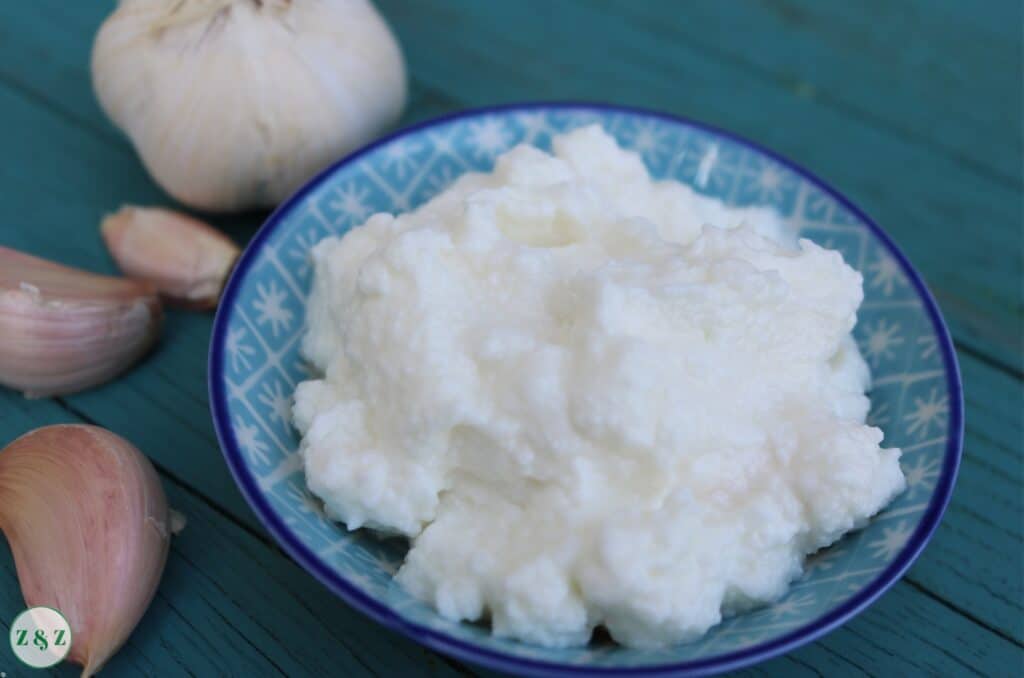 Keep it simple with some garlic sauce and yes you can even make your own as my popular toum recipe goes to show. Don't be intimidated even if you don't get it right on your first go.
Once you make your own garlic sauce there is absolutely no going back.
Also, don't neglect your pickles. I like the spicy variety rather than the sweet kind and usually find the Turkish style pickles go well with most things.
I adore chipotle sauce and you can also make some coleslaw or have some pre fried chips to go with it.
I'm not really a fan of rice or complicated salads at barbecues as they only add to the mess and either wilt or dry up in the summer heat.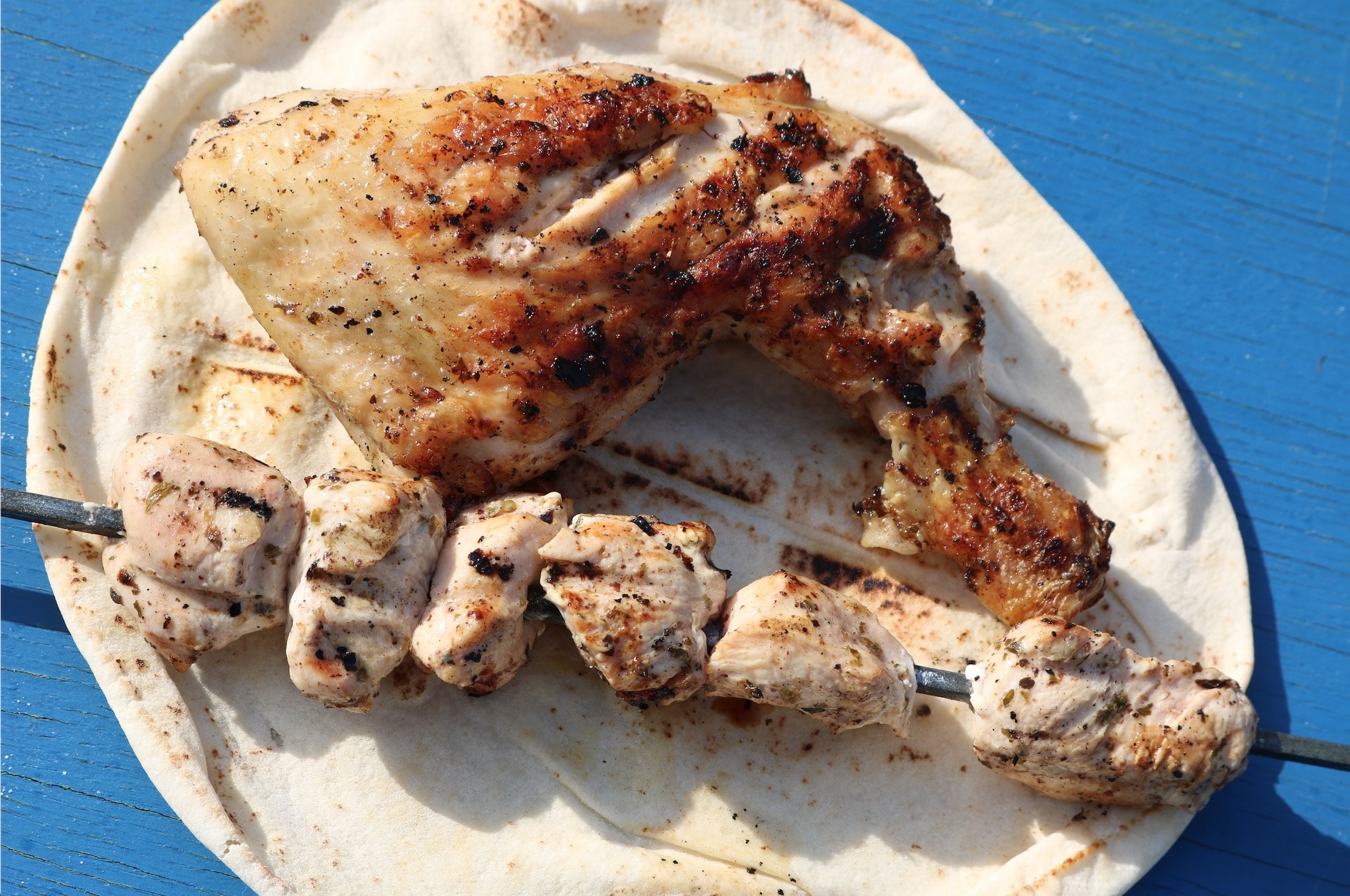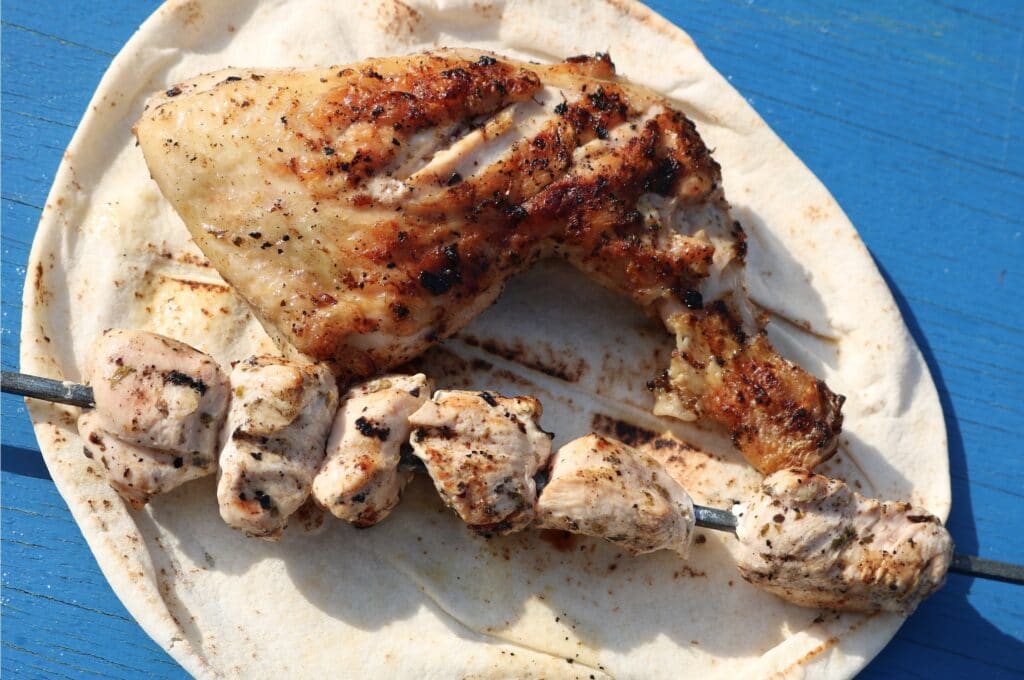 Of course you can use this recipe to make baked or fried chicken it goes just as well. Easy summer simple.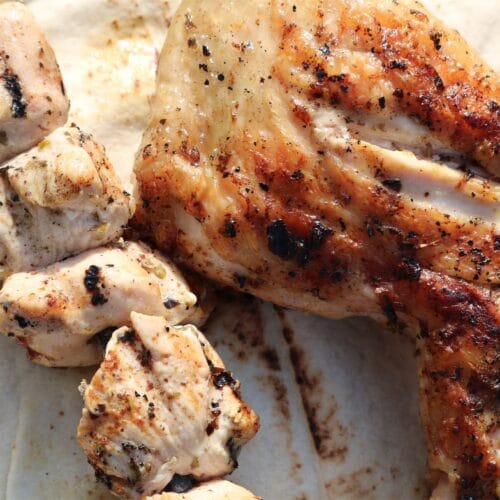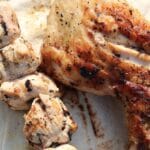 Easy Lebanese chicken marinade
Simple chicken marinade with lemon, herbs and garlic powder
Ingredients
Approx 500g of chicken

3

tablespoon

lemon juice and zest of 1 lemon

2

tablespoon

regular olive oil

½

teaspoon

garlic powder

½

teaspoon

dried oregano

¼

teaspoon

zaatar mix

A good pinch of salt

approx ¼ tsp
Instructions
In a large mixing bowl add the lemon juice and zest, salt, regular olive oil, garlic powder, zaatar and stir well together

Taste the marinade to see if it needs any seasoning adjustment

If you are using thighs, gash the chicken with a sharp knife. Add to the bowl and using your hands rub the marinade under the skin

If you are using chicken breast, cut into bite sized chunks and mix well with the marinade

Seal the mixing bowl with cling film or transfer to an airtight bag and place in the fridge

Ideally you should let the chicken marinade overnight but a good few hours is the next best thing

Once the barbecue is ready, grill on a low heat on each side until well done, and cover if possible
Recipe Notes
Take the chicken out at least half an hour before grilling
Quickly make another batch of fresh marinade if you want to baste the chicken as it grills for extra flavour
If you enjoyed making this recipe, leave us a star rating below.
We have a lively Facebook group where we post frequent recipes and discuss Lebanese cooking in general, as well as a handy Pinterest page where you can save all of your favourite Zaatar and Zaytoun recipes.
You might also like these other recipes from the Zaatar and Zaytoun collection: