Lebanese garlic sauce or 'toum' as we call it, should be creamy, fluffy and zingy at the same time.
My niece loves Lebanese garlic sauce so much she makes her own garlic sauce sandwiches would you believe...and who can imagine a chicken shawarma sandwich that doesn't drip of garlic sauce -it's unnatural.
It was really difficult to find a garlic sauce recipe that didn't yield industrial amounts enough to feed the population of a small country, and seeing as it only lasts about 3 days you probably won't need that much unless you're having a barbecue.
I've adjusted this recipe to make a bowl of toum, enough for a big family to feed on.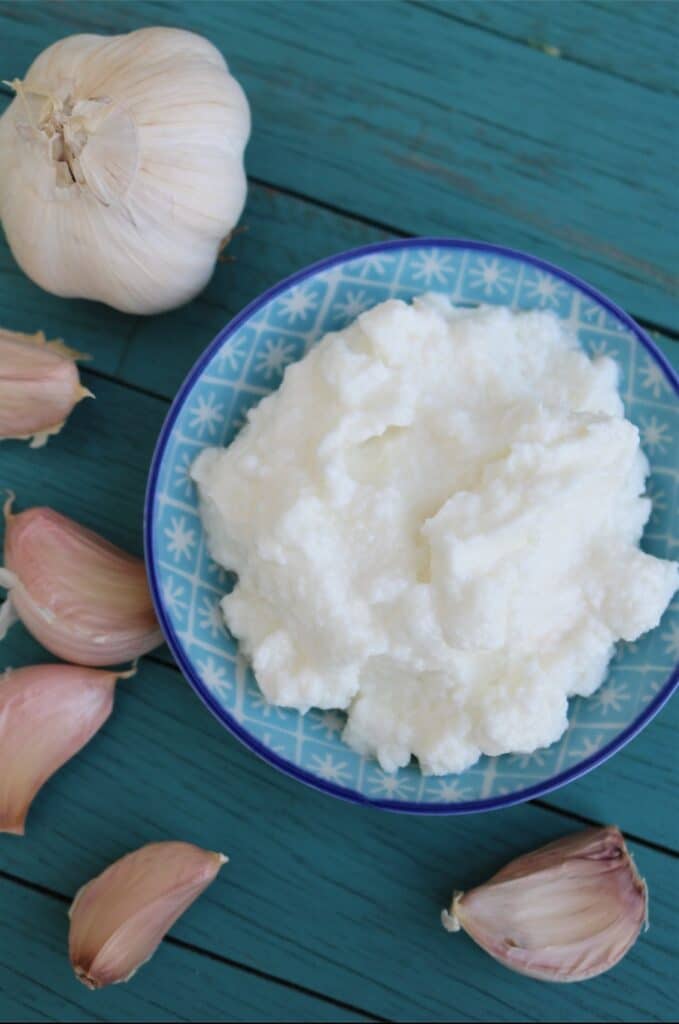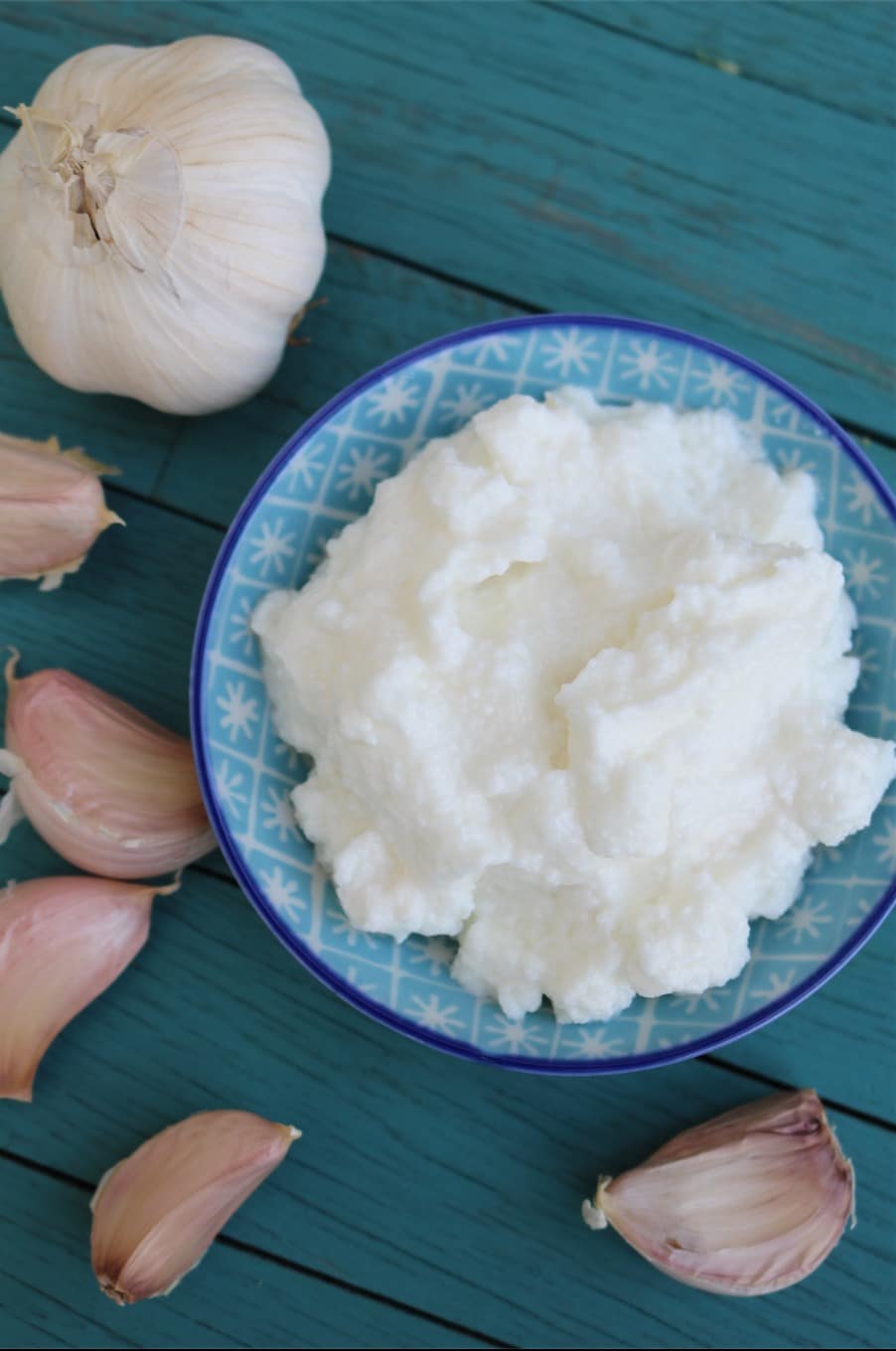 Top tips
You have to be patient. Sloooooowly add alternating amounts of oil and lemon juice to the egg white. When the sauce comes together add two small ice cubes at the end to make it nice and fluffy.
In Lebanon, we eat Toum mostly with chicken and not with meat which goes with more tahini based sauces.
Once I saw a famous chef on TV recommend garlic sauce with meat and I was like noooooo 😂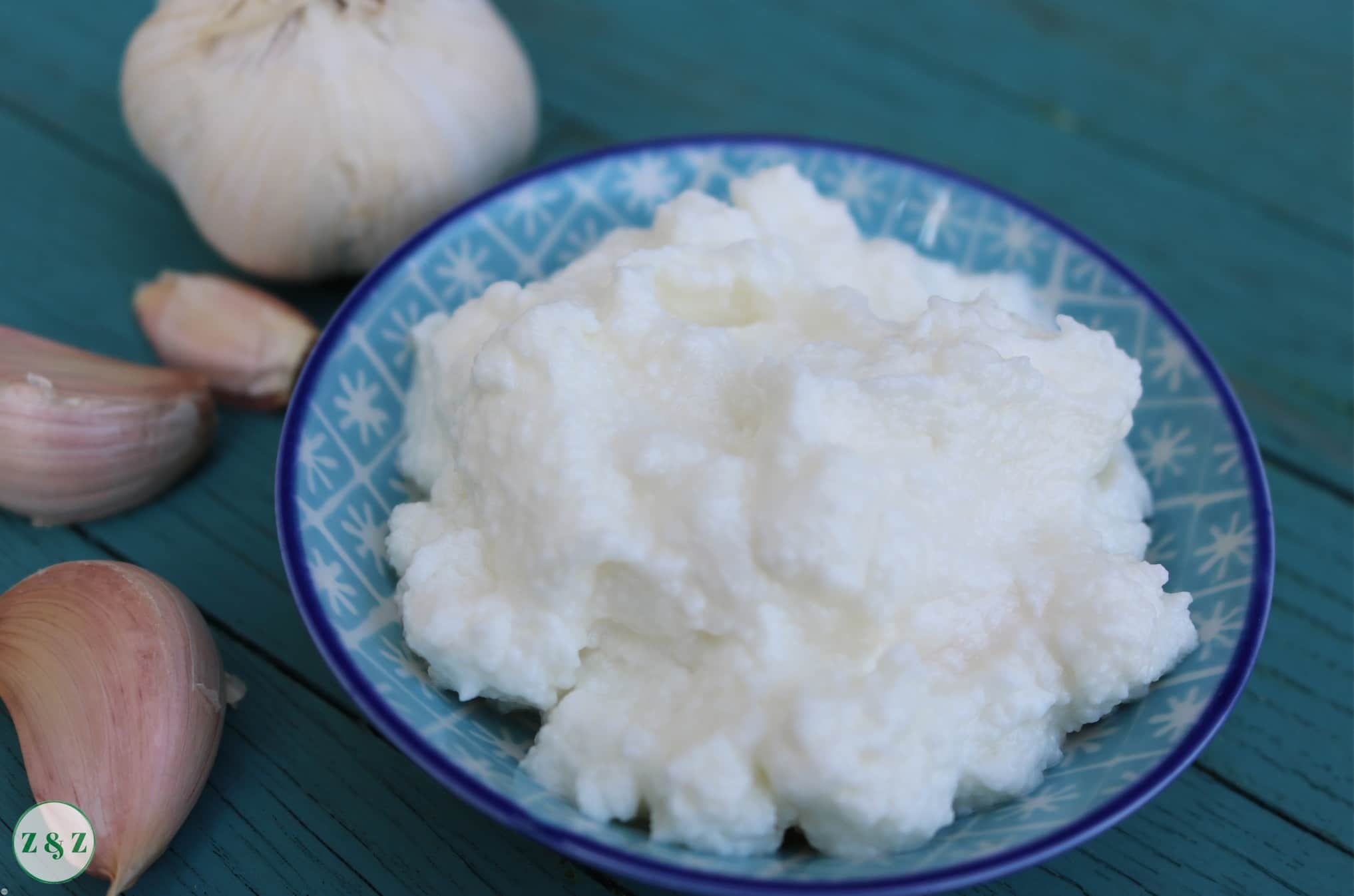 Even though most of the time I get my garlic sauce from my favourite Lebanese deli in Shepherds Bush, it is also handy to know how to make it yourself when you crave the perfect chicken sandwich at Who Knows O'clock.
Don't be scared about getting it wrong first time, in fact, the only way you will perfect it is if you get it wrong on the first few attempts and then you will master all that is garlicky and heavenly like a Boss 😎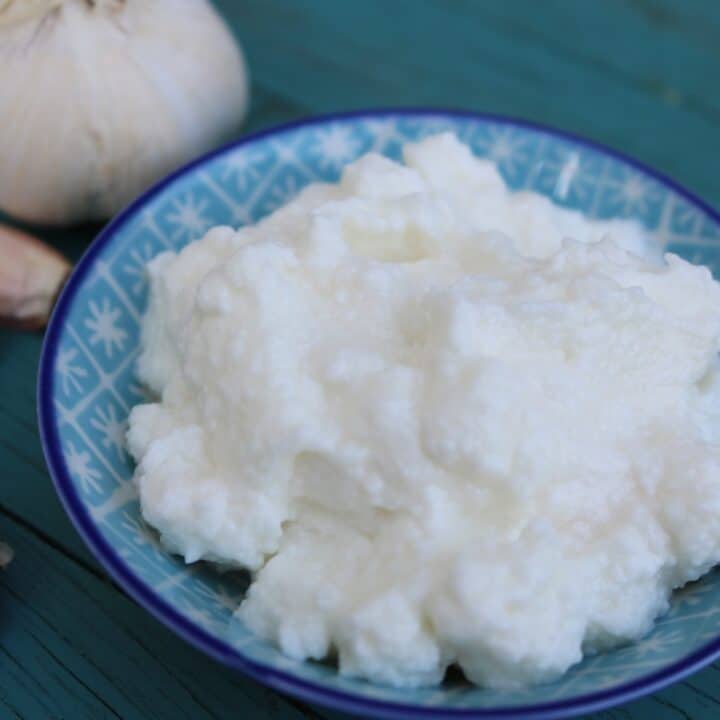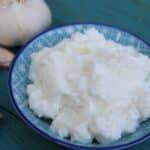 Lebanese Garlic Sauce (Toum)
Ingredients
2-3

garlic cloves

A good pinch of salt

1

egg white

½

a lemon

juiced

1

cup

vegetable or sunflower oil

2 -3

ice cubes
Instructions
Add the garlic, salt and egg white to a food processor and blitz well.

Keep the blender on medium and ever so slowly add alternating amounts of oil and lemon juice in a steady stream.

When the mixture has come together, add 2 ice cubes and blend for another 30 seconds or so until the mixture goes fluffy.
Recipe Video
Why not add us to your pinterest?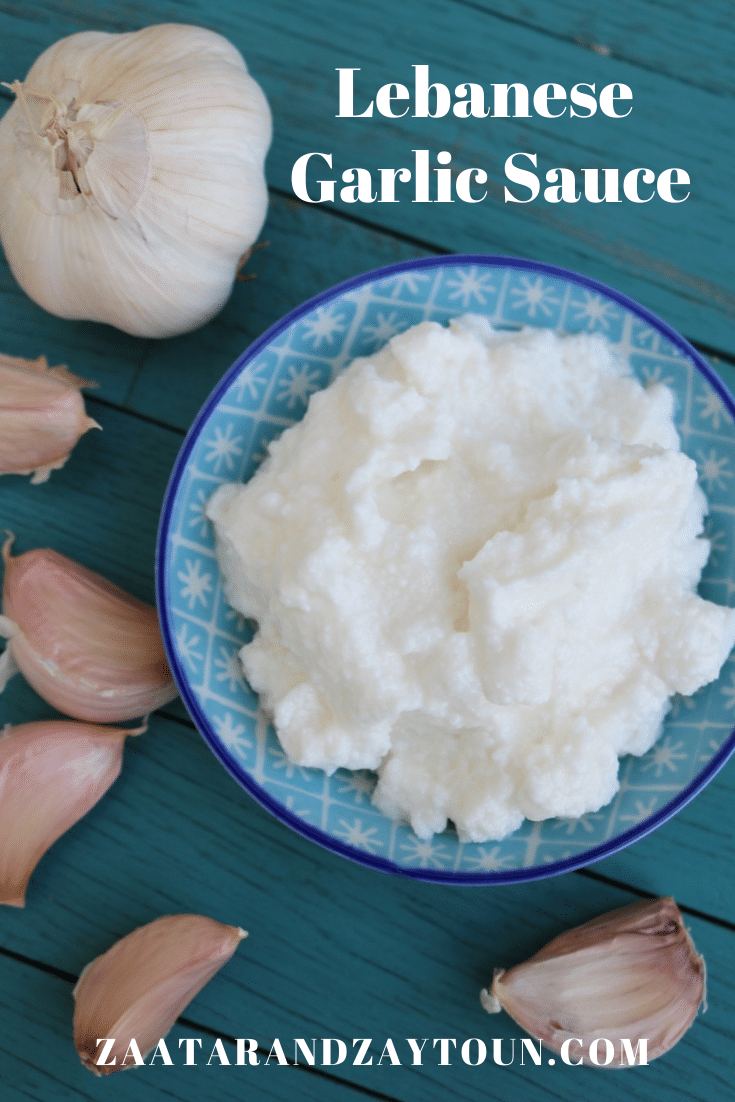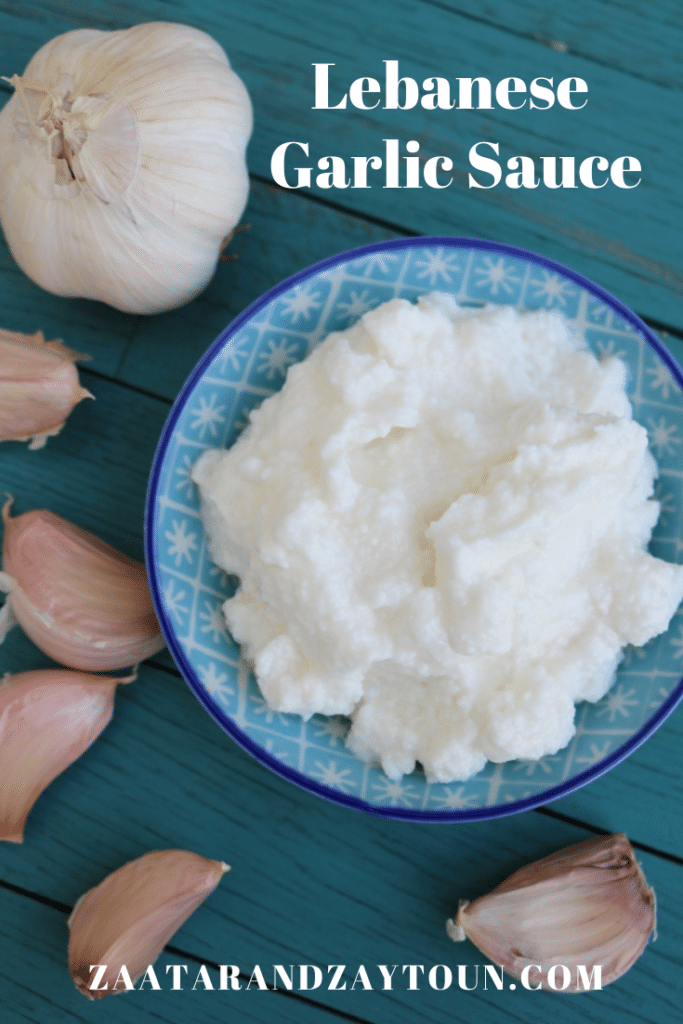 If you make any of our recipes let us know how it went by giving us a star rating below.
We have a lively Facebook group where we post frequent recipes and discuss Lebanese cooking in general, as well as a handy Pinterest page where you can save all of your favourite Zaatar and Zaytoun recipes.
You might also like these recipes from our Zaatar and Zaytoun collection: