This is my go to chicken dinner; it's simple and comforting and unfussy. 7 spice, sumac and regular olive oil form this basic marinade.
The Sumac adds a bit of fragrant sourness to the savoury chicken; when buying sumac make sure it is reddish and not brown which indicates it's old.
Every year, I get so happy when my mother in law sends me a gorgeous bag of sumac that grows wild on her land.
I give little presents of sumac to my friends when I go over because I know how hard it is to find the quality stuff out here in the Wild West.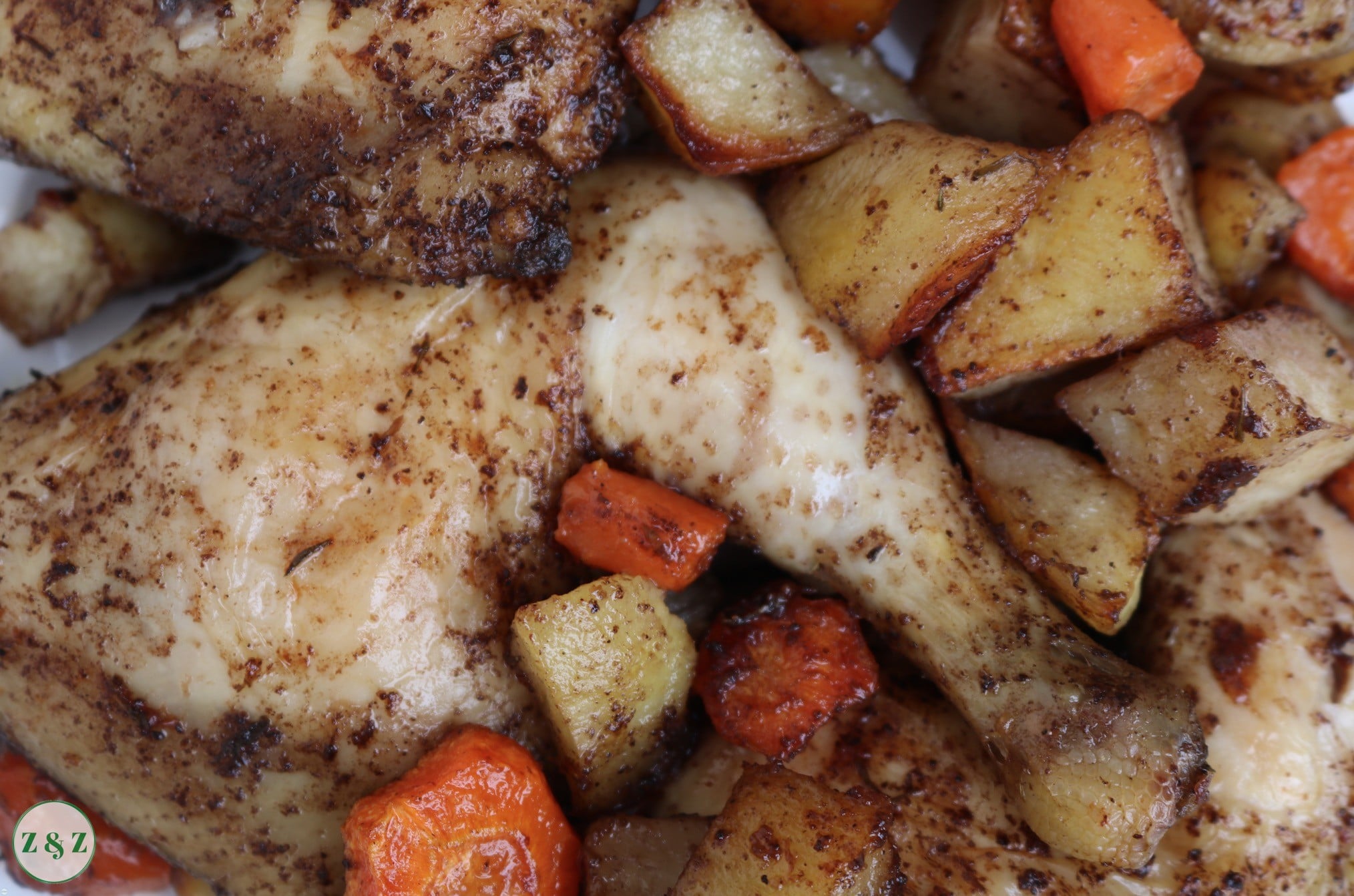 In most dishes, it should be sprinkled on like a seasoning as too much can be overbearing but in this dish it is the star of the show.
You can also substitute the 7 spice mix with other regional herb blends such as Jerk (my other favourite), Garam Masala or Chinese 5 spice for variation.
I use thighs because they are the best bit but of course you can use the marinade on chicken breasts, which are best grilled or shallow fried.
If you are barbecuing, then remember to make a few gashes with a knife and rub the marinade in well especially under the skin.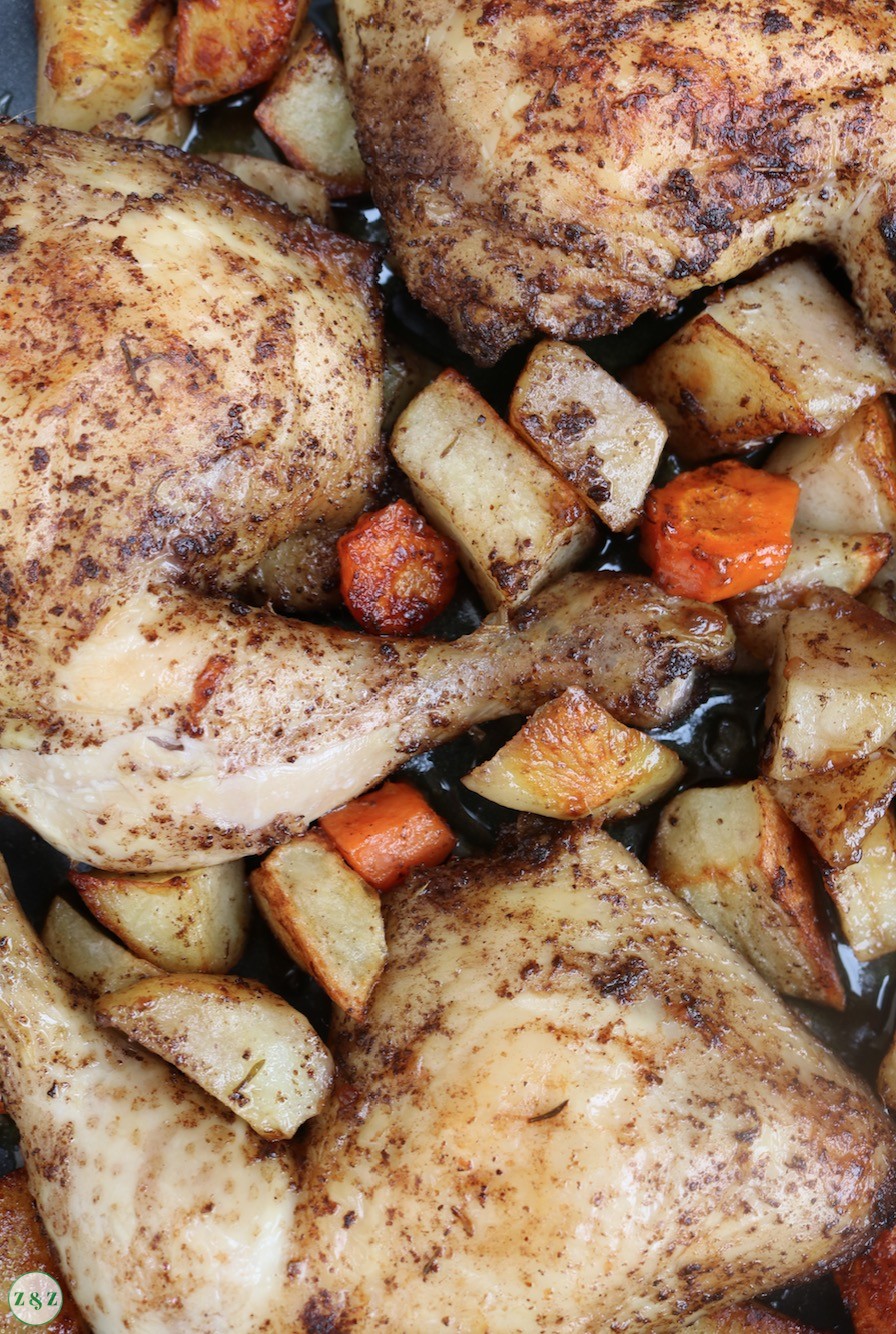 Me and my husband always fight over the potatoes so add as many as your roasting pan will allow.
If you are preparing extra veggies separately then remake the marinade quickly and pour it over.
You can also substitute seasonal vegetables and other varieties, though for me no trendy sweet potato can ever replace the strong, reliable and sturdy plain potato #trueloveofmylife 😍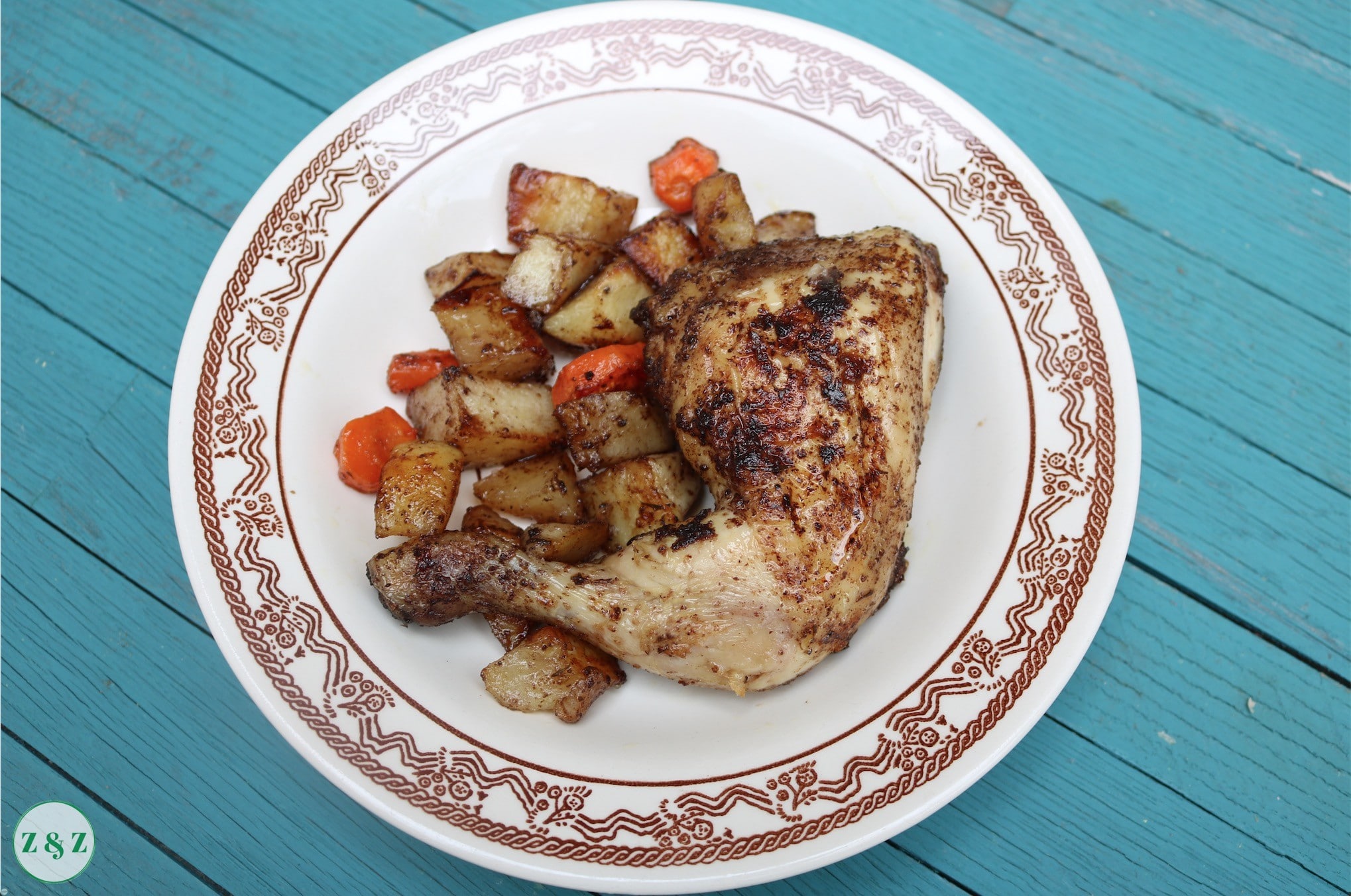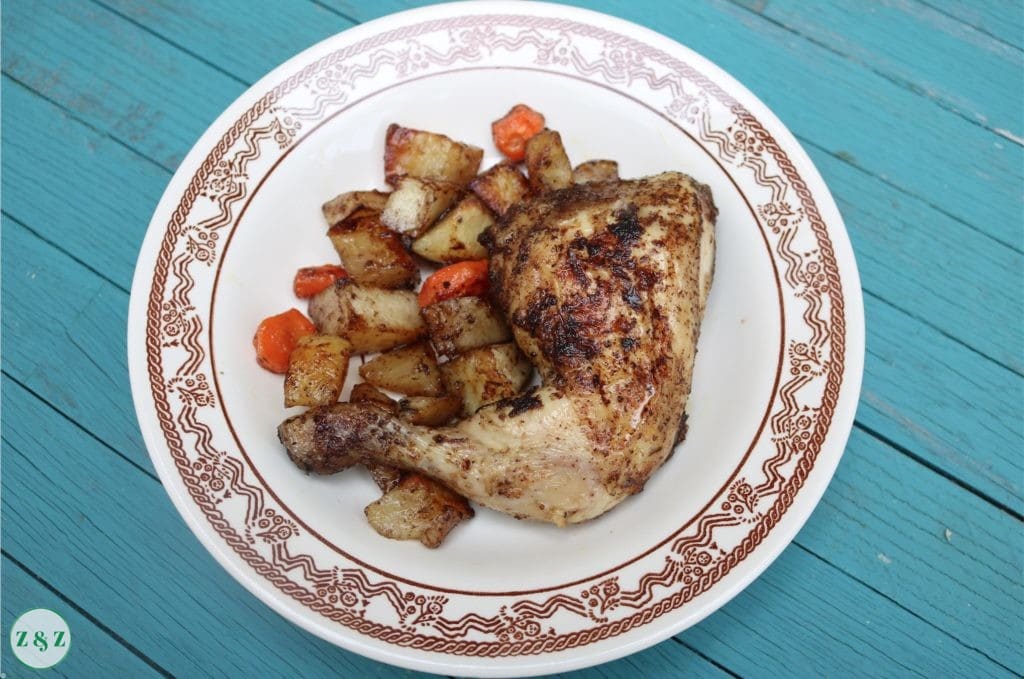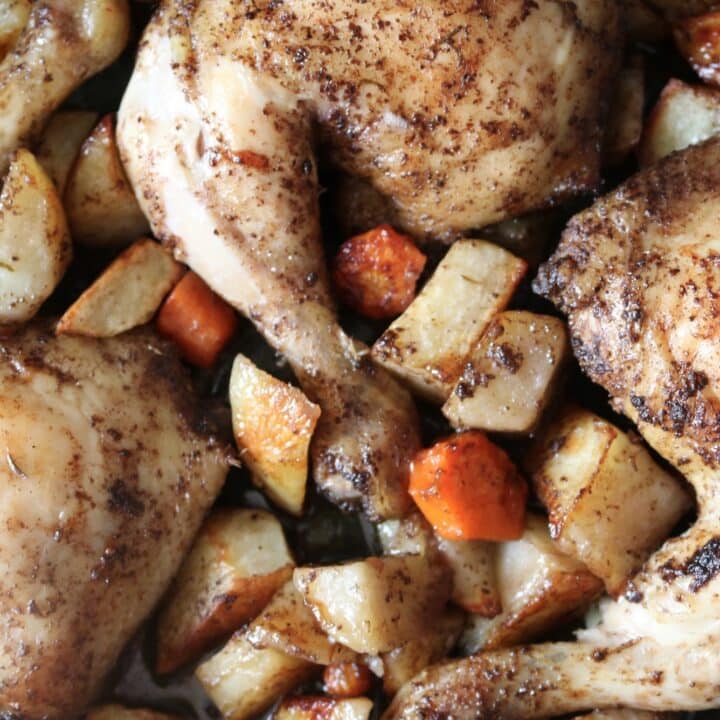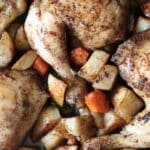 Lebanese Chicken
Seven spice and sumac chicken with potatoes and carrots
Ingredients
3-4

large chicken thighs

1

tablespoon

7 spice

1

teaspoon

sumac

2

tablespoon

regular olive oil

½

tspn salt

3

medium potatoes

roughly chopped

1-2

carrots

sliced
Instructions
Wash and sprinkle the chicken with salt, add to a bowl.

Add the 7 spice, sumac and olive oil and rub well into the chicken, making sure to spread the marinade under the skin.

Leave to marinade in the fridge for at least an hour, preferably over night

When you are ready to roast, heat the oven to 200°C fan.

Peel and cut the potatoes and carrots into bitesized chunks, add a good drizzle of regular olive oil, ½ teaspoon 7 spice, ¼ teaspoon sumac and a sprinkle of salt

Lay out the chicken and veg in a roasting pan, preferably non stick

Roast for 20 mins at 200°C, and 40 mins at 180°C. Turn the chicken half way

Serve with optional salad or rice.
Recipe Video
If you make any of our recipes let us know how it went using the star rating below.
We have a lively Facebook group where we post frequent recipes and discuss Lebanese cooking in general, as well as a handy Pinterest page where you can save all of your favourite Zaatar and Zaytoun recipes!
You might also like these other recipes from the Zaatar and Zaytoun collection: