This is my Mama's seven spice mix. I use a pinch of seven spice in 99% of my recipes so this is a good one to have if you love Lebanese cuisine.
Sometimes even a little tiny hint of seven spice will make a big difference for example in tabbouleh.
Other times you want to add a big spoon such as in my seven spice and sumac chicken.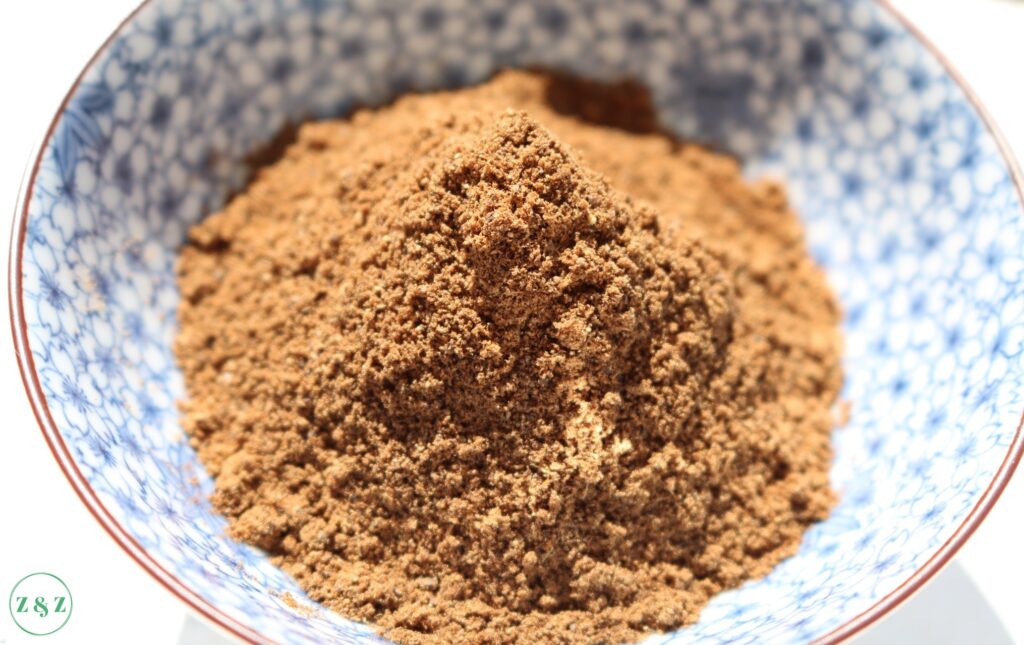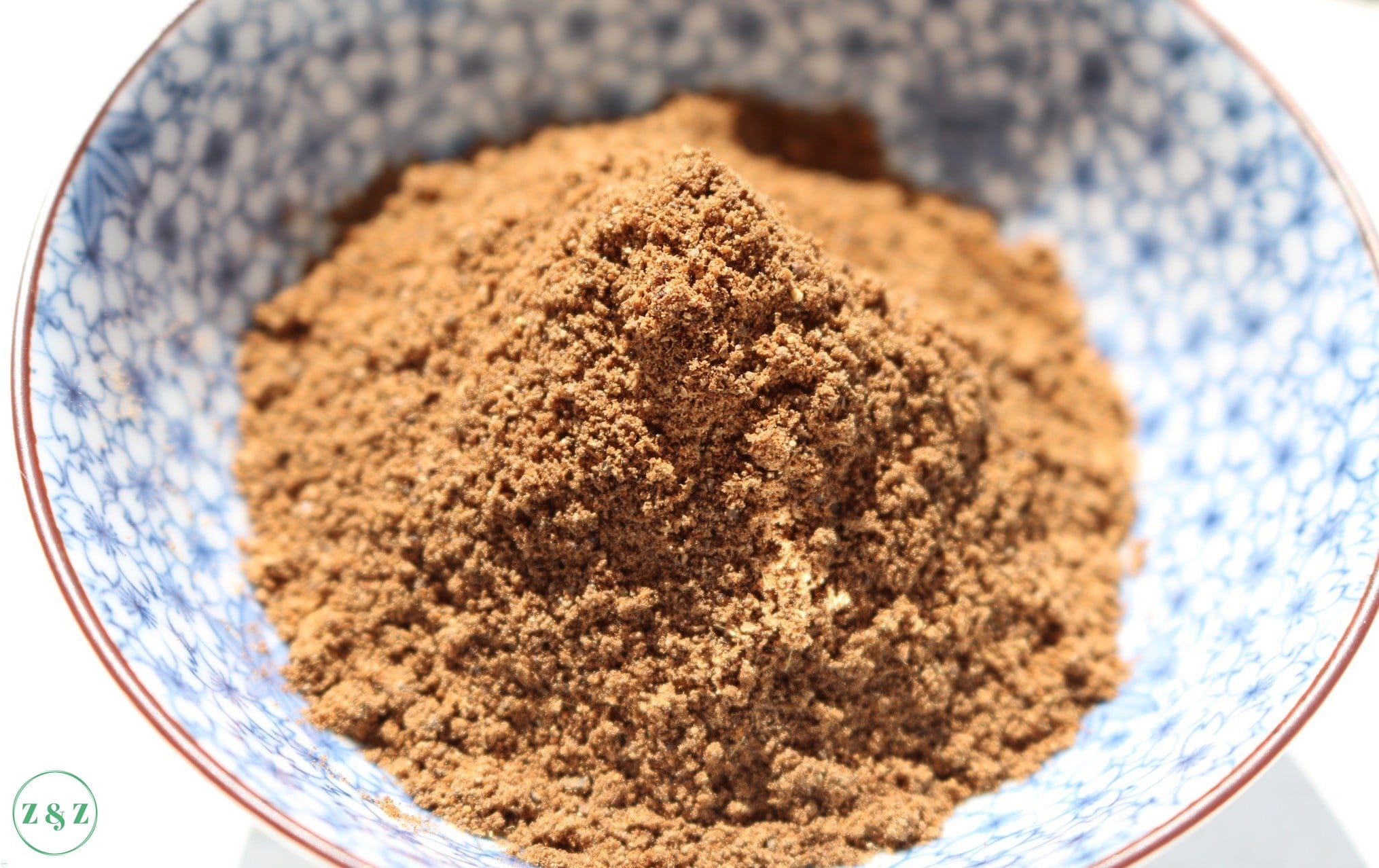 The spices
Turmeric, cinnamon, paprika, ground coriander, black pepper, cayenne, and cumin make up the core of the seven spice blend.
Garam masala is also added to supplement these 7 spices and provide a backdrop.
You can also add ground cloves, nutmeg, fenugreek and ginger, but I feel these are too strong for a basic spice blend and don't include them.
There are no hard and fast rules about spice blends; you can increase the ratio of spices you like and decrease or even remove ones you're not so keen on, and every family has their own version.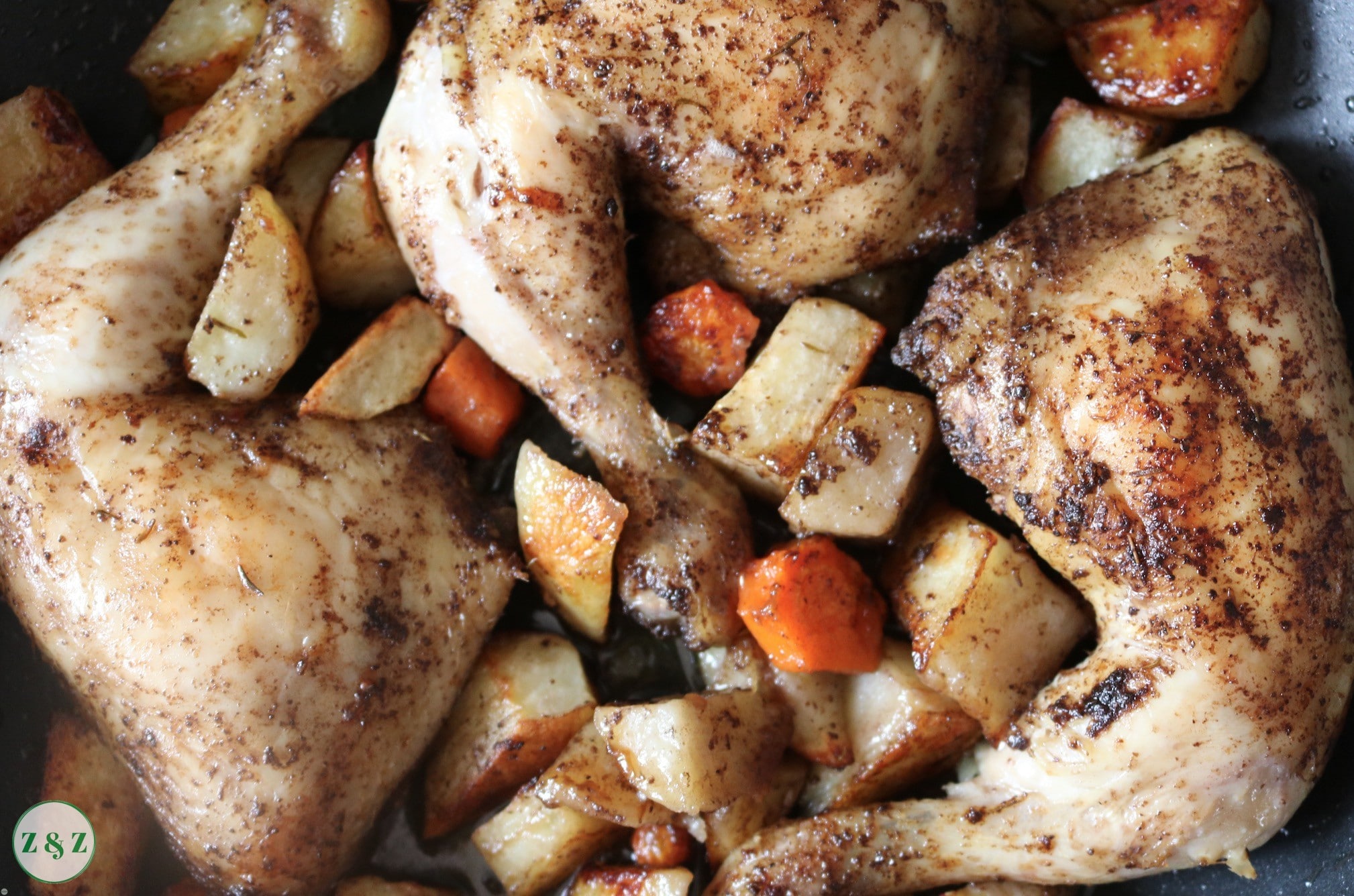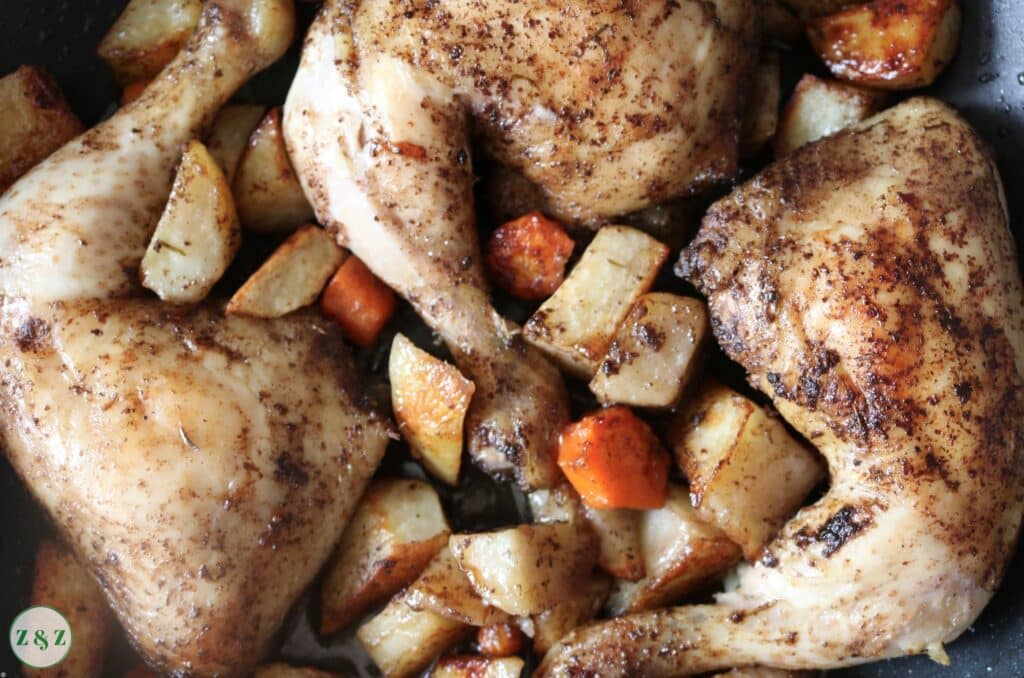 A good way to know if spices are still good to use is to smell them (who would have thought!) and if you don't get a strong aroma then it is probably past it's best.
You can now buy quite good seven spice mix in the UK; usually called 'Baharat' which basically translates to 'spices' in Arabic.
However, I promise it will always taste better when you make it yourself. It's always fresher and you know the proportions of the spices that go into it.
You can even make little jars of seven spice to gift to friends who will surely appreciate an authentic recipe.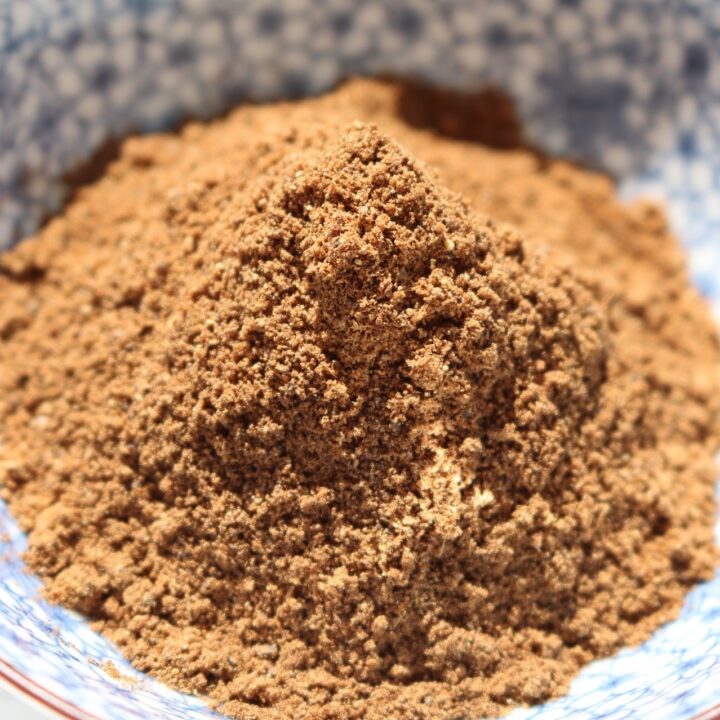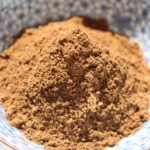 Lebanese Seven Spice
Traditional Lebanese spice blend
Ingredients
2

tablespoon

black pepper

2

tablespoon

cinnamon

2

tablespoon

paprika

1

tablespoon

turmeric

1

tablespoon

coriander

1

tablespoon

cumin

1

tablespoon

cayenne pepper

5

tablespoon

garam masala
Instructions
Mix all the spices together and store in an airtight container.
Recipe Notes
You can also had half a tablespoon of the following: cloves, nutmeg, fenugreek and ginger.
If you make any of our recipes let us know how it went by giving us a star rating below.
We have a lively Facebook group where we post frequent recipes and discuss Lebanese cooking in general, as well as a handy Pinterest page where you can save all of your favourite Zaatar and Zaytoun recipes.
You might also like these other recipes from Zaatar and Zaytoun: