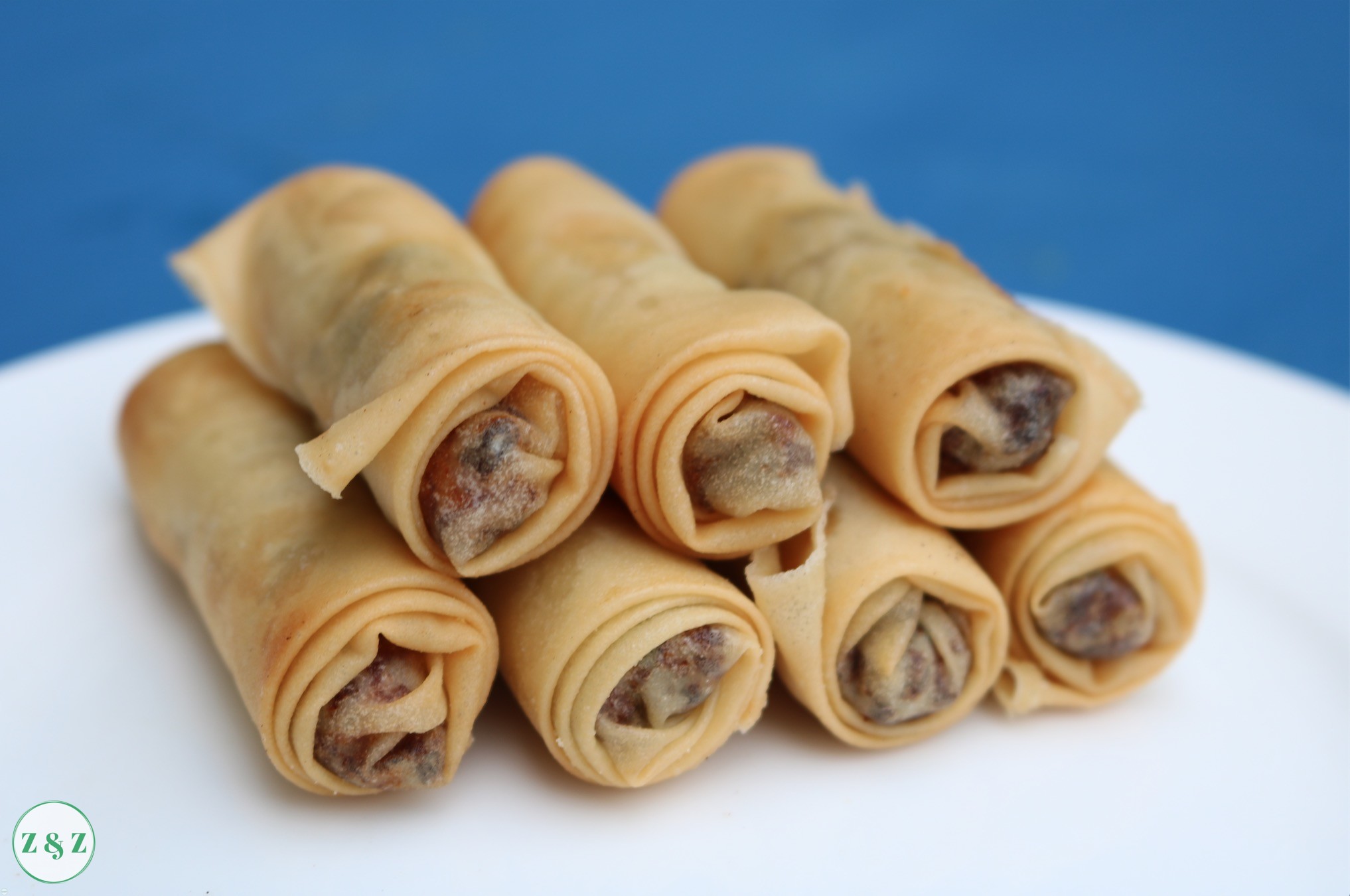 Every few months, usually on a blue moon, I turn into the Crazy Samosas Lady.
It starts out with an innocent craving for something savoury and I buy all the things necessary to make my batch of meat rolls.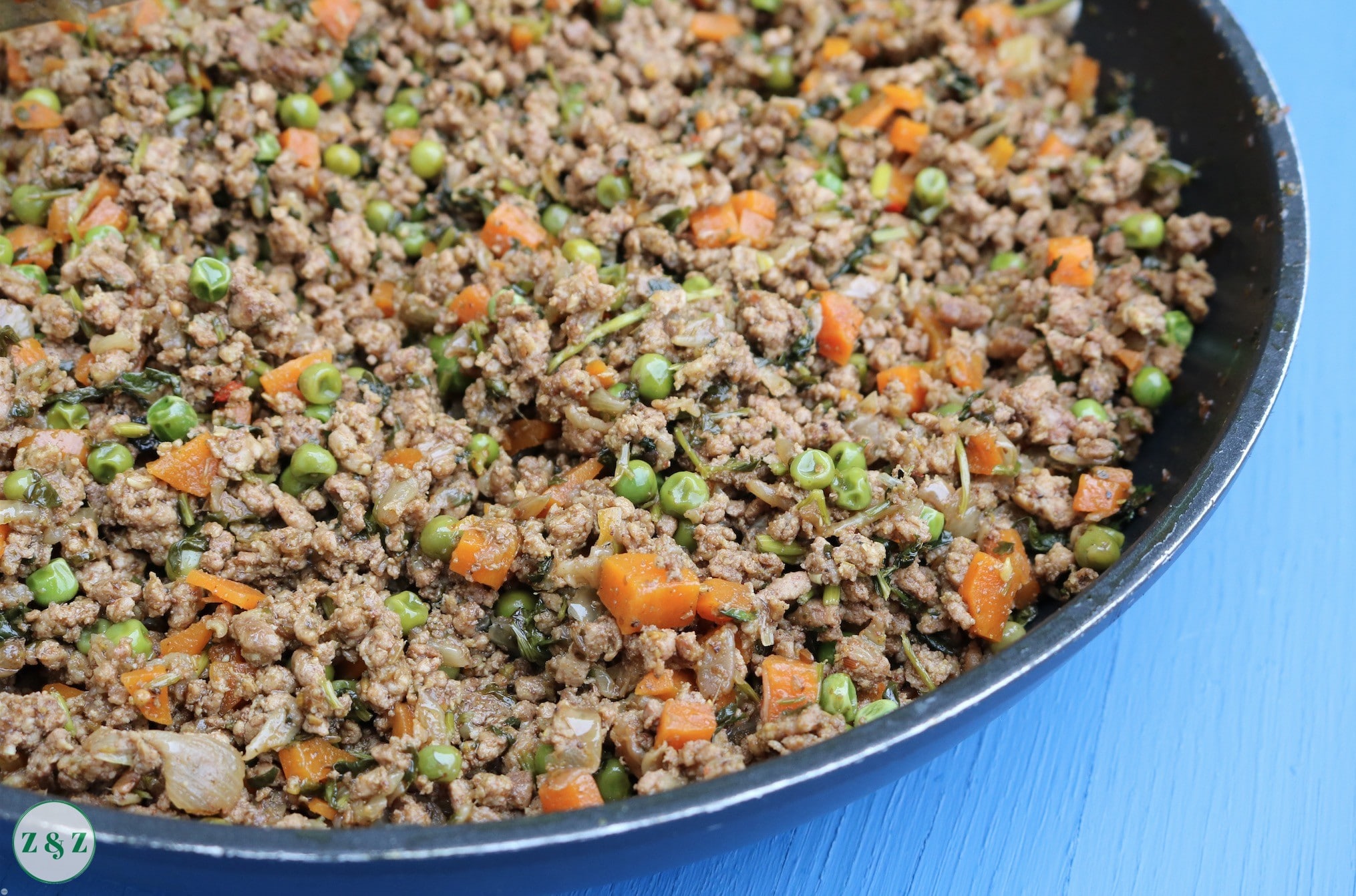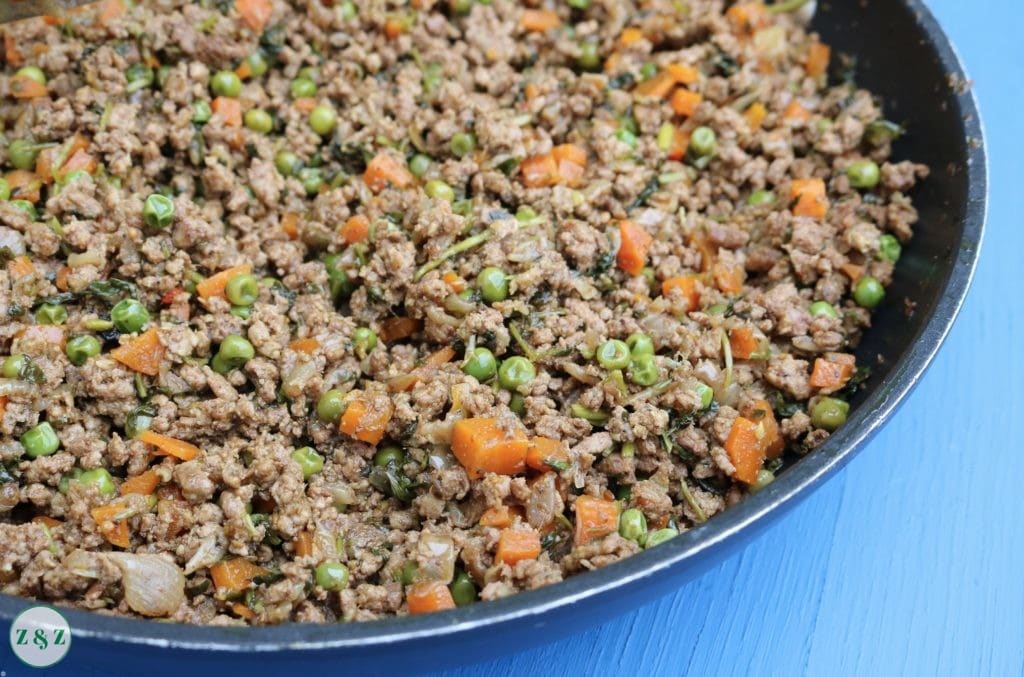 Usually I have some extra filling so I buy more spring roll pastry and when I'm left with extra pastry I make more filling and then have to buy some extra pastry and so on.
One time I rolled 4 packets of spring roll pastry (that's 240 meat rolls) over 2 days and meant to go on until my husband had to take me to one side and let me know (calmly) it was getting out of control.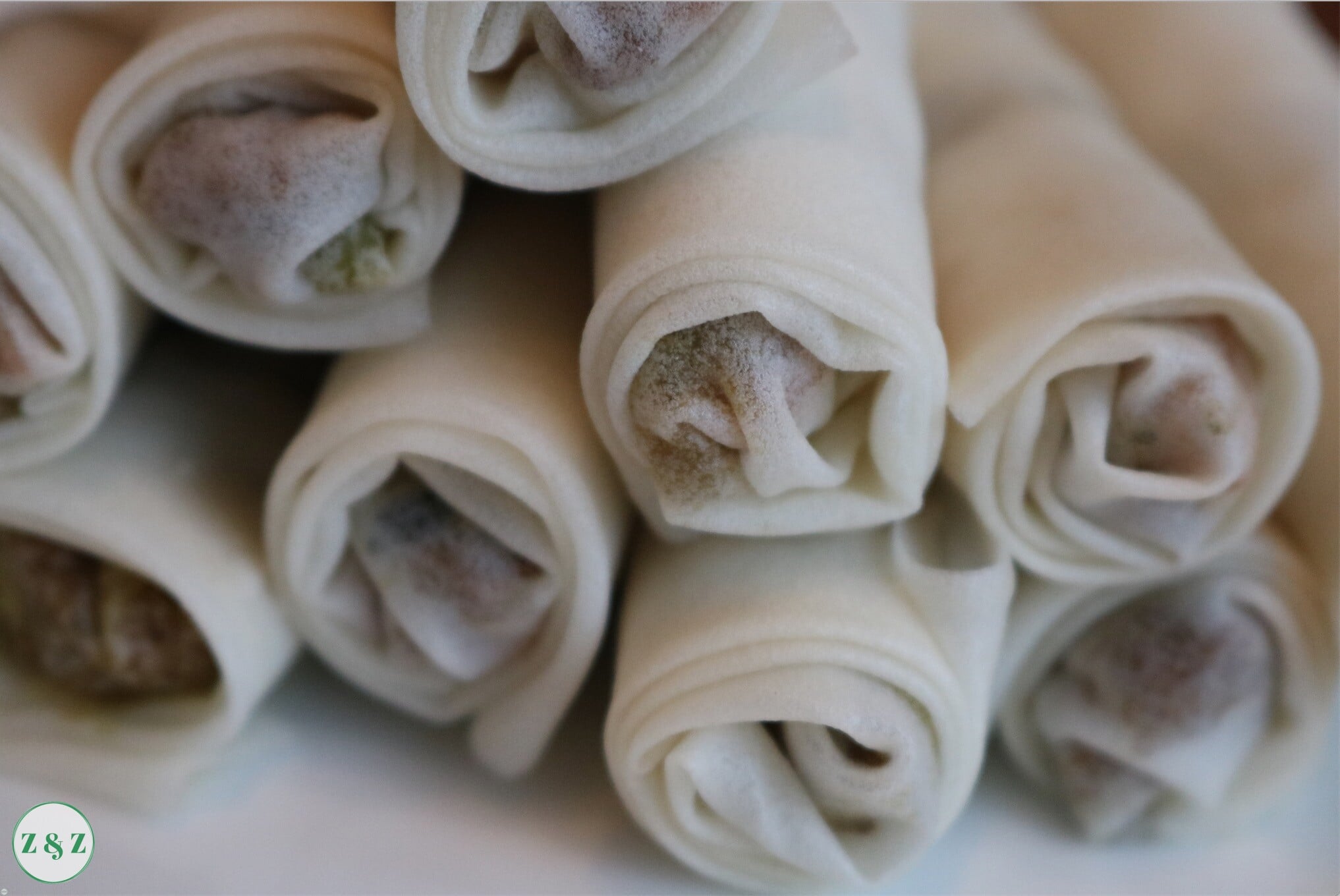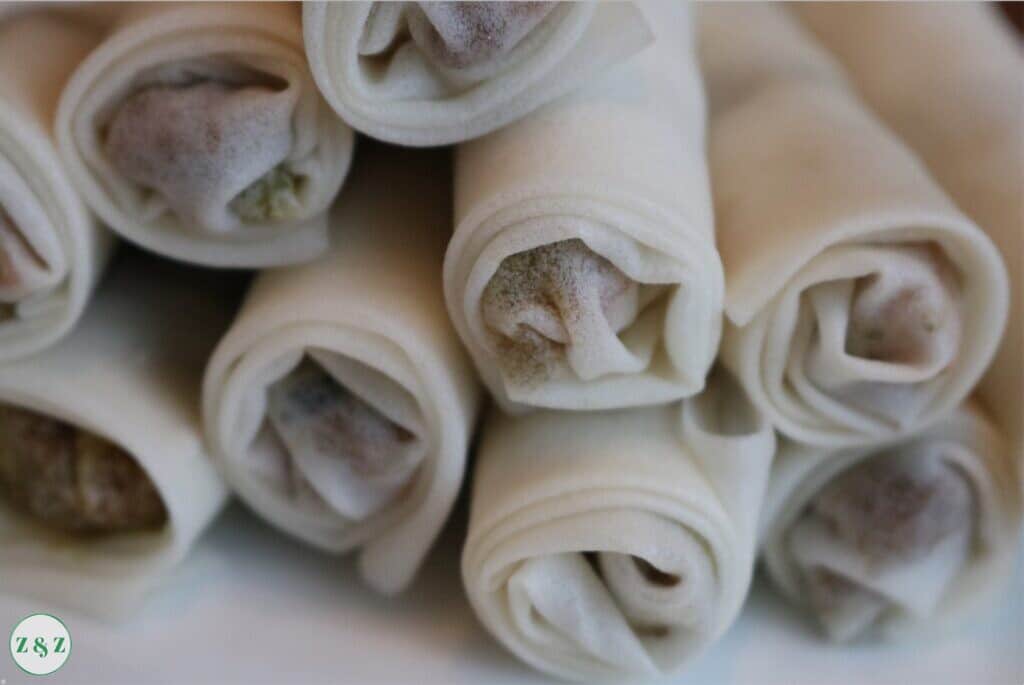 What do you mean?! I exclaimed I need to make more! More I tell you!
Although my back hurt and I had a wild glint in my eye, they were absolutely delicious and I froze enough meat rolls to last me for months so I REGRET NOTHING 😂
These days I can usually keep Crazy Samosas Lady in check. My go to fillings are meat, veg or feta cheese and mushroom.
Today I will give you the meat recipe because it is my favourite even though I don't actually eat a lot of meat (I am a very specific carnivore).
I use a mix of lamb and beef in a 50/50 ratio just because it tastes better that way.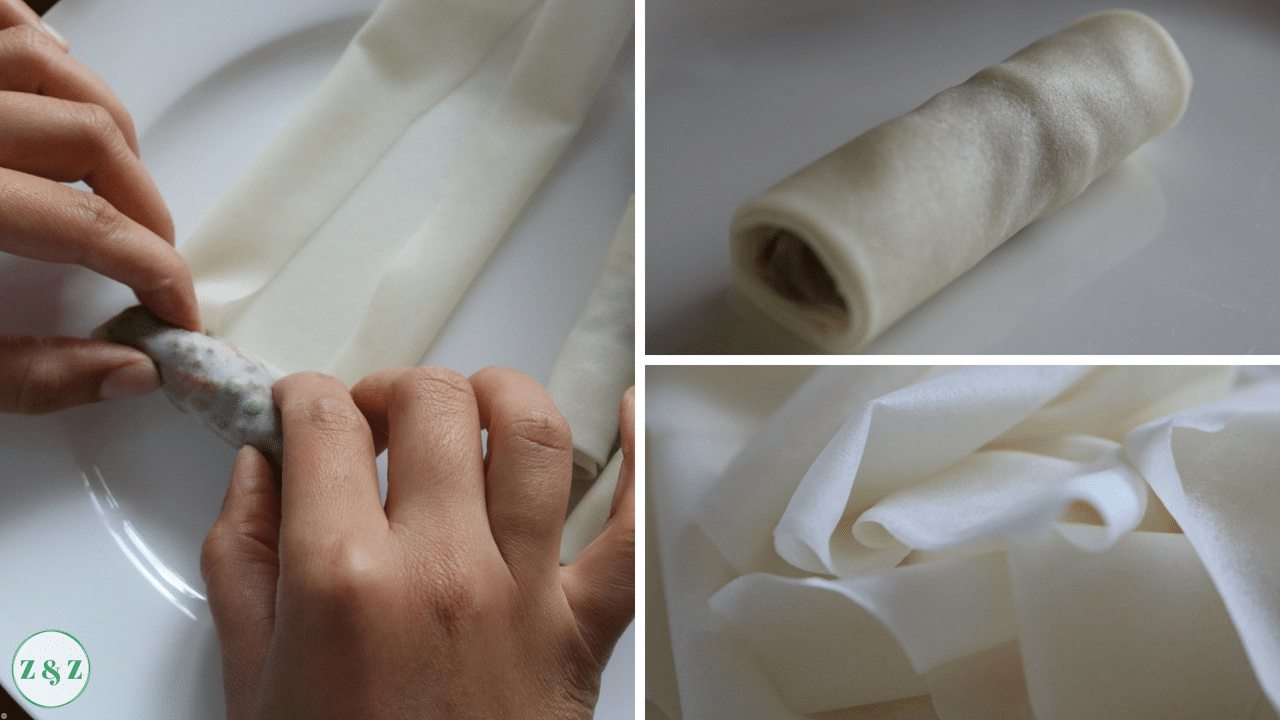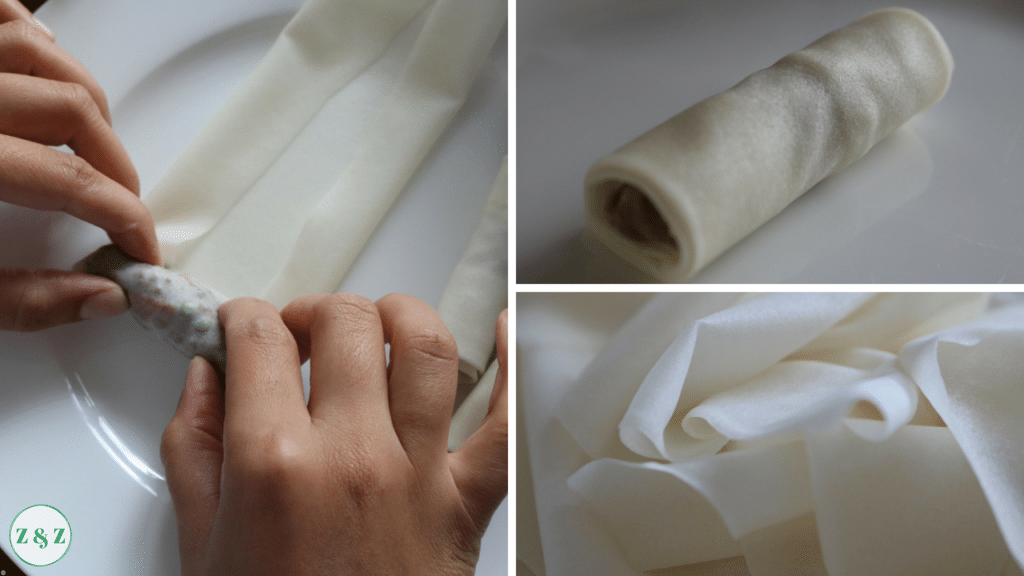 Don't run away when I tell you that you need to caramelise a heap of onions for just under an hour, these are a key ingredient that will add a moorish sweetness and make all the difference.
The other secret ingredient is a big spoon of sumac which will bring a fragrant sourness.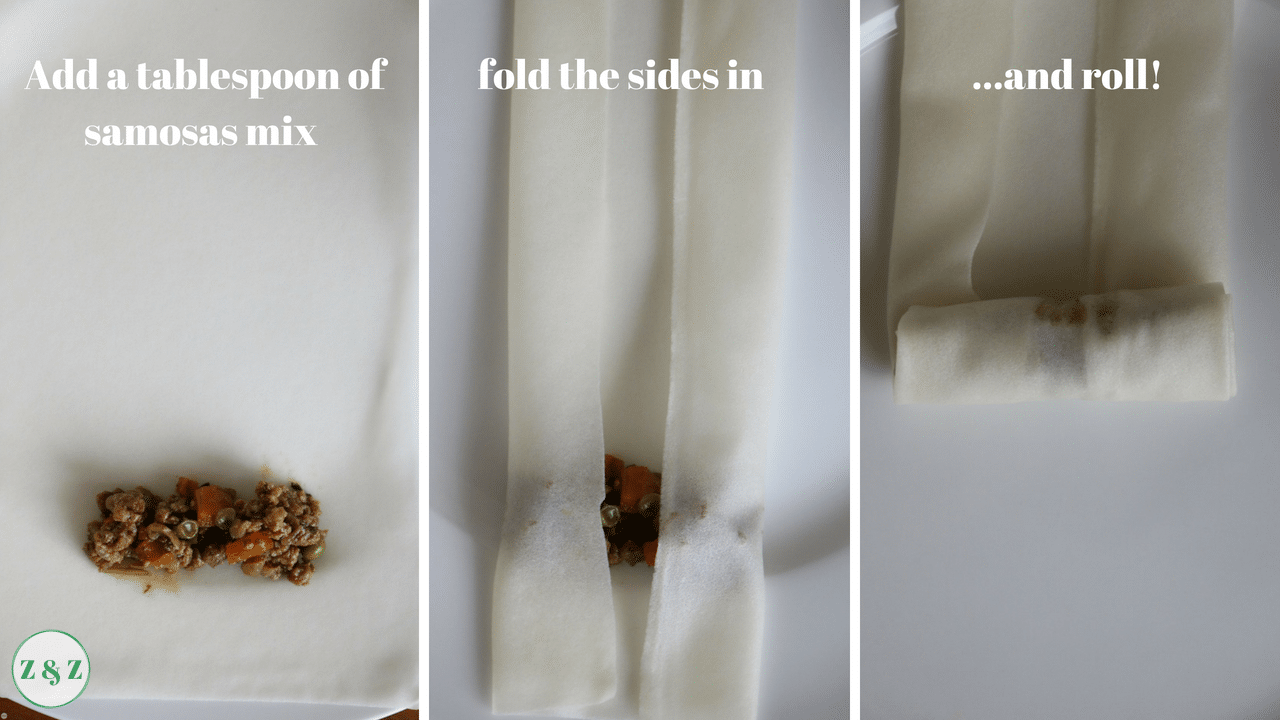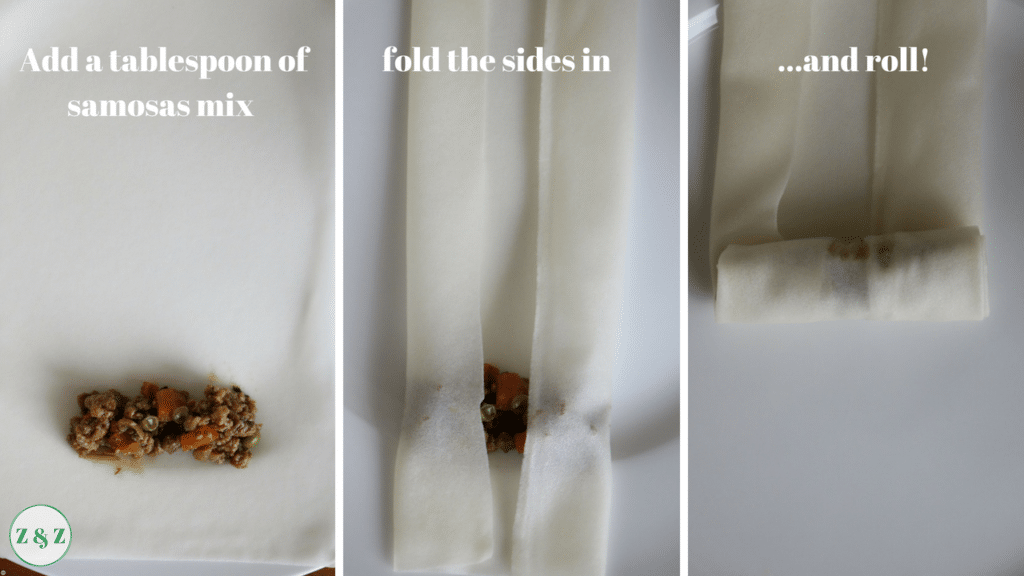 I also don't hold back on the peas, carrots and coriander which change things up. If you can get your hands on some onion and mustard seeds these add a delightful pop of flavour but are not super necessary.
The spring roll pastry which can be found in the frozen isle of most supermarkets.
Make sure you have some freeze bags ready because even one packet of spring roll pastry make alot of meat rolls and you can thank your future self in advance when you think you have nothing to eat in the house but then suddenly remember that actually ...YES you do, all thanks to Crazy Samosas You for saving the day in advance 😌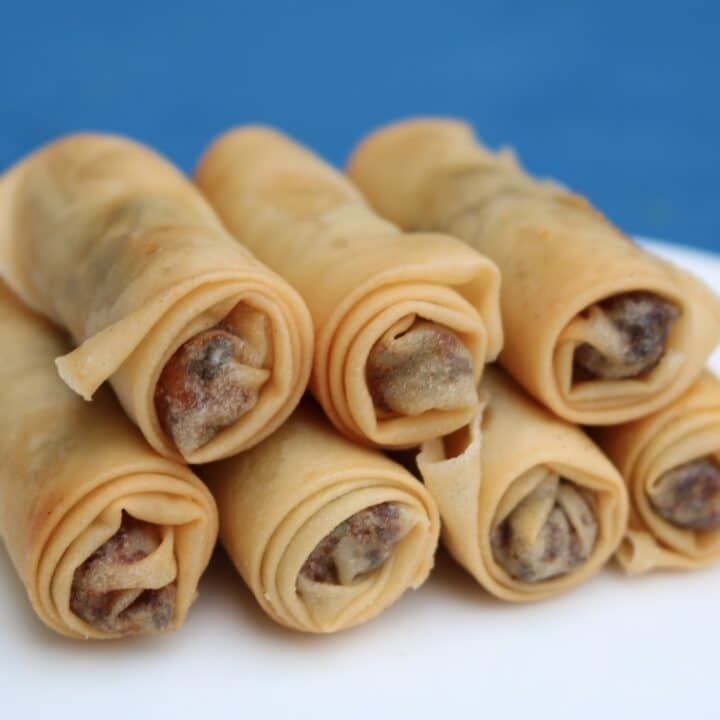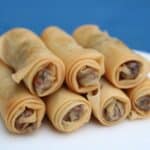 Lebanese Meat Rolls
Total Time
2
hours
10
minutes
Ingredients
1

packet spring roll pastry

30 large square sheets, cut in half

500

g

of lamb/beef mince

3

large onions

chopped

¼

cup

regular olive oil

1

teaspoon

turmeric

1

teaspoon

paprika

1

teaspoon

cumin

1

tablespoon

ground coriander

1

teaspoon

7 spice

1

tablespoon

sumac

1-2

birds eye chilli

optional

1

tablespoon

salt

3

carrots peeled and finely diced

1

cup

of frozen petit pois

A big handful of fresh coriander

chopped

Approx 2 tablespoon each of flour and water

mixed to a make a glue
Instructions
Take the lamb/beef mince and the spring roll pastry out of the fridge
To make the mince
Add the chopped onions to a large wide pan along with the regular olive oil, turn the heat high for the first 2-3 minutes then reduce to low

Add the paprika, turmeric, cumin and, 7 spice ground coriander to the onions

Keep turning the onions every five minutes or so until they caramelise for around 40 minutes

Add the diced carrots and sauté for another 15 minutes. Then remove the onions and carrots and set aside.

In the same pan, add the minced meat and fry at medium high heat for the first five to ten minutes, press down on the meat with the back of a wooden spoon to make an even consistency

Drain away most of the liquid that forms in the pan in a colander to avoid a 'boiled' taste

Add the salt and sumac, and reduce to low heat

After 15 minutes, re-add the onions and carrots to the meat which should be done by now

Add the peas, chilli and fresh coriander (cilantro) and cook for another 10 minutes

Adjust the salt and spice level before you turn off the heat, and cover.
To prepare the rolls
Prepare a pastry glue of water and flour in a small bowl

The spring roll pastry should have defrosted by now. Cut them in half with a sharp knife and separate a few sheets

Prepare a large plate or tray for rolling and one for the rolled up meat rolls. Put the meat roll mix pan on the table too

Take one rectangular pastry sheet and add a tablespoon of meat roll mix near the base allowing for an inch at the bottom

Fold in the sides and roll up firmly. As you reach near the end, add a dab of flour glue with the back of a teaspoon and seal

Keep rolling and separating a few sheets ahead of yourself, try as much as possible to keep them the same width
Recipe Video
If you make any of our recipes let us know how it went via our Social Media platforms.
We have a lively Facebook group where we post frequent recipes and discuss Lebanese cooking in general, as well as a handy Pinterest page where you can save all of your favourite Zaatar and Zaytoun recipes!
You might also like these recipe from the Zaatar and Zaytoun collection: