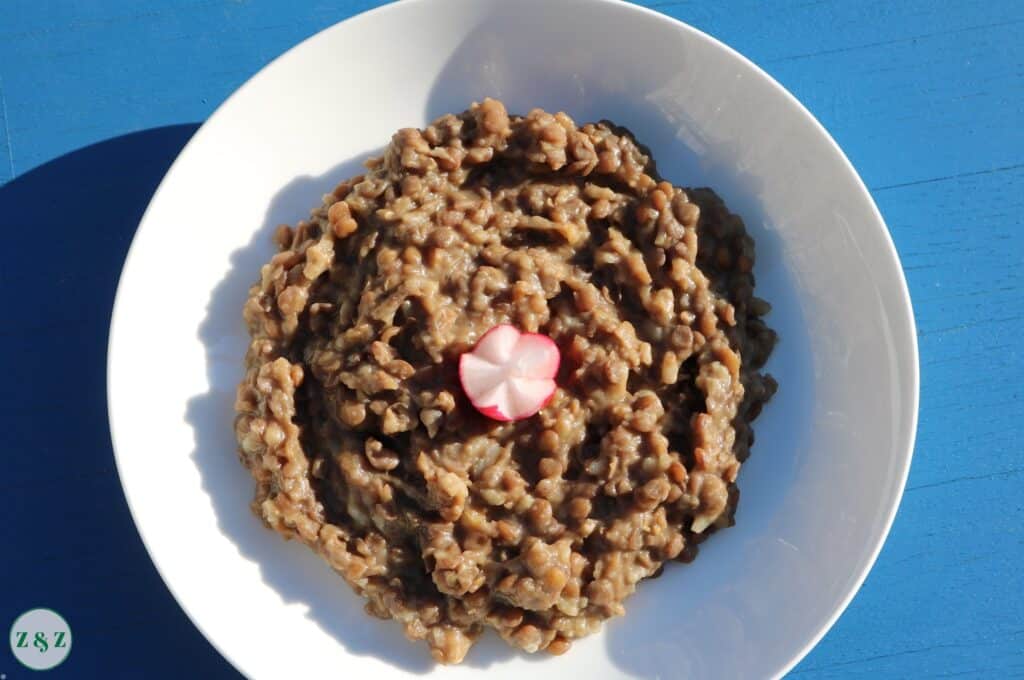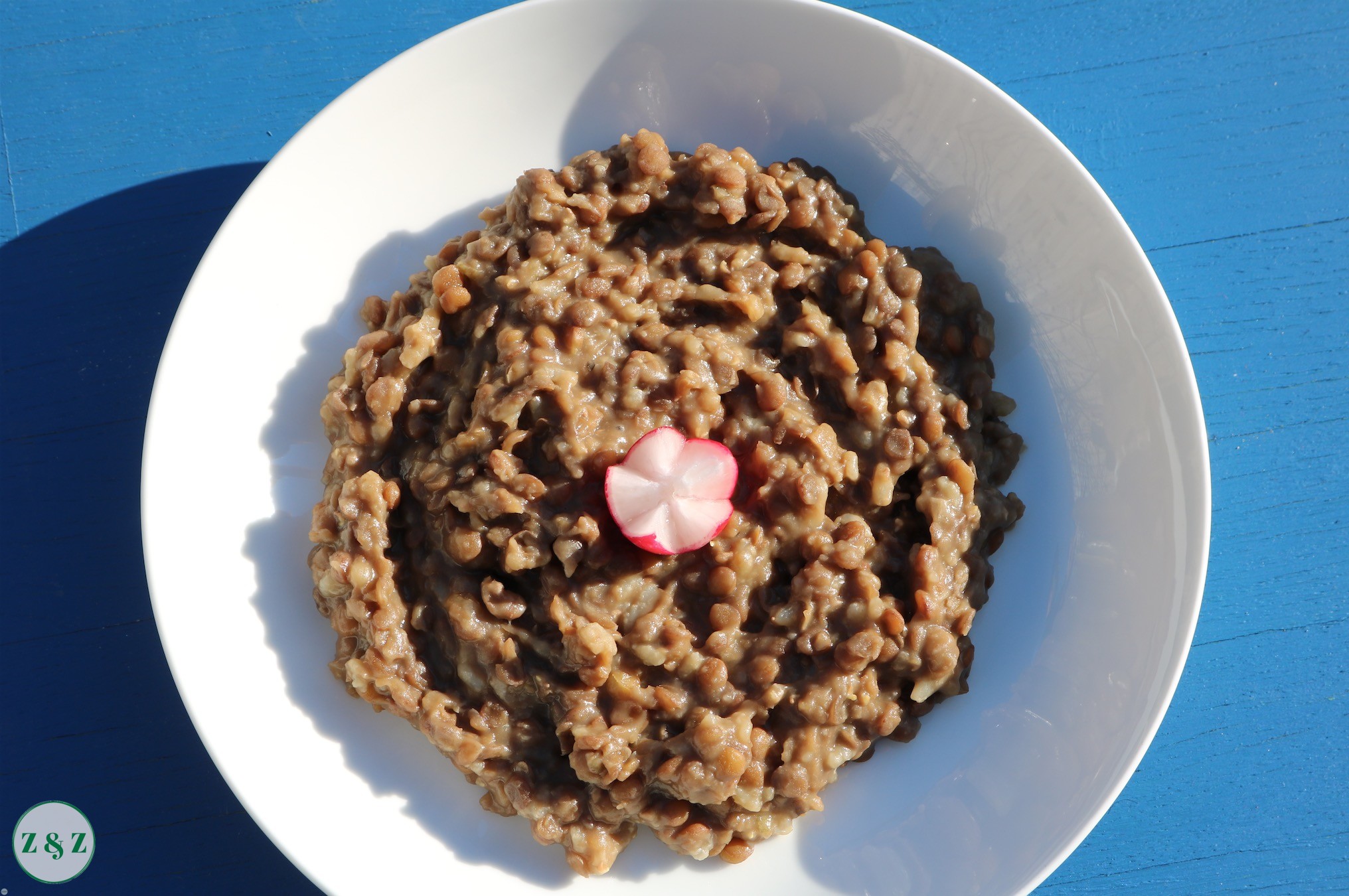 Mujadara Makhbousa is the last of the basic lentils recipes you really should master, the others being mujadaret riz (with rice) mujadara hamra (reddened lentils) and lentil soup.
This one is great for cold days when you need something warm and soothing but of course tastes just as great cold with some salad or yoghurt and cucumber.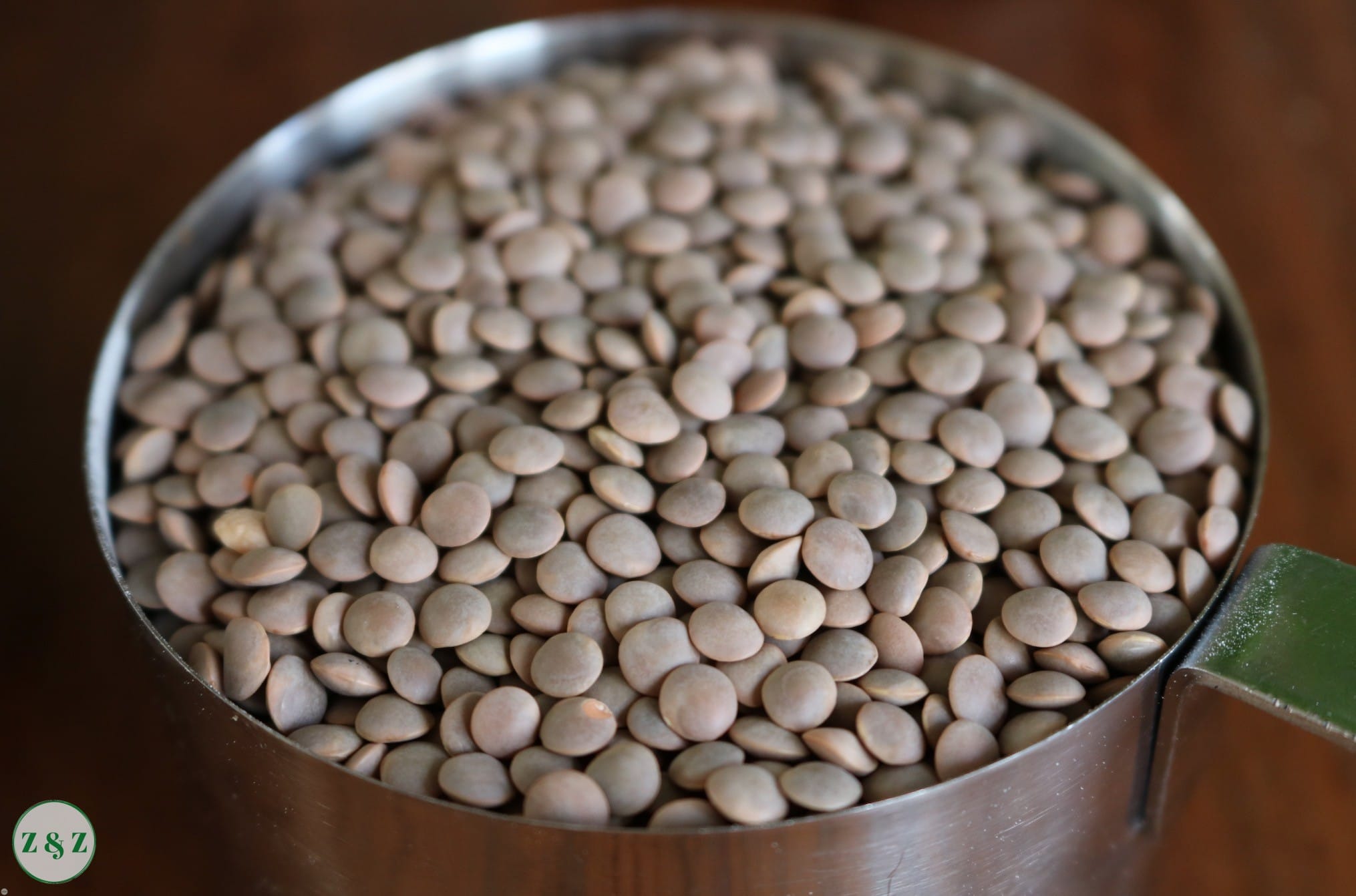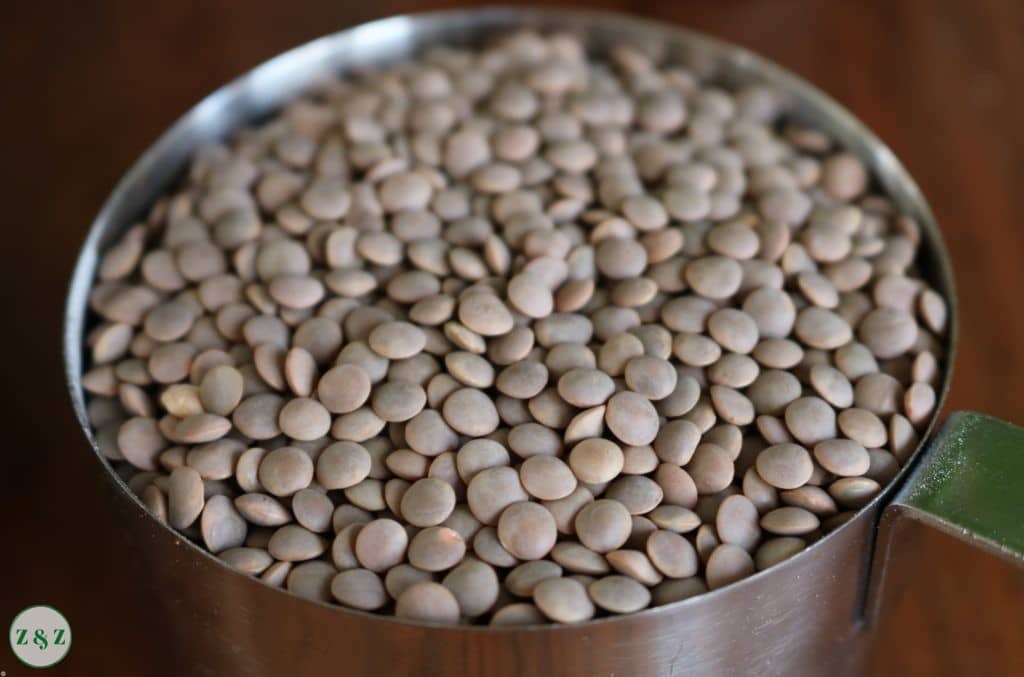 I couldn't really find a good translation for 'makhbousa' so went with 'messy' lentils and so that is how this recipe shall be known.
The lentils are cooked really well with rice and onions so they are almost overdone and form a paste.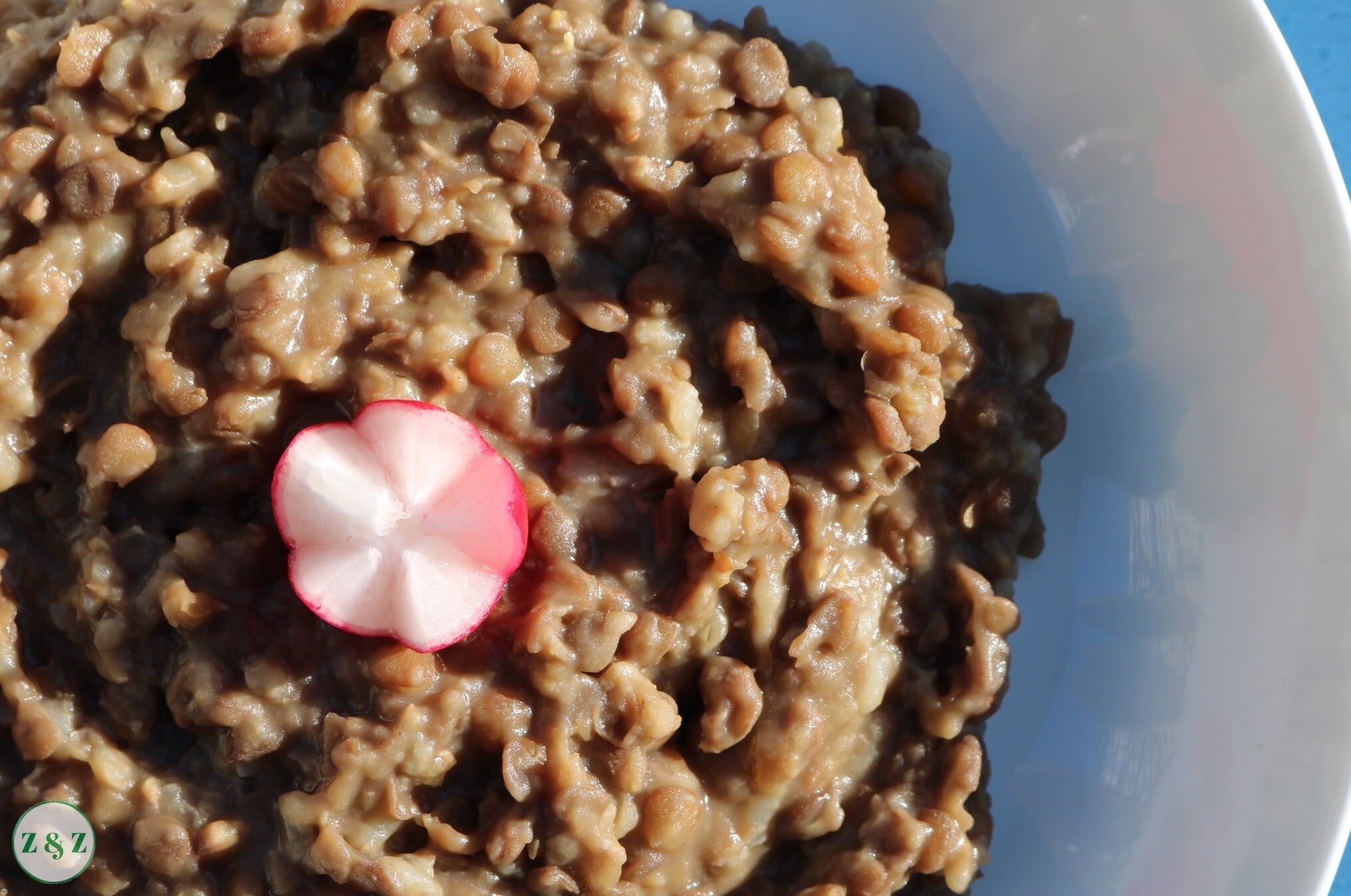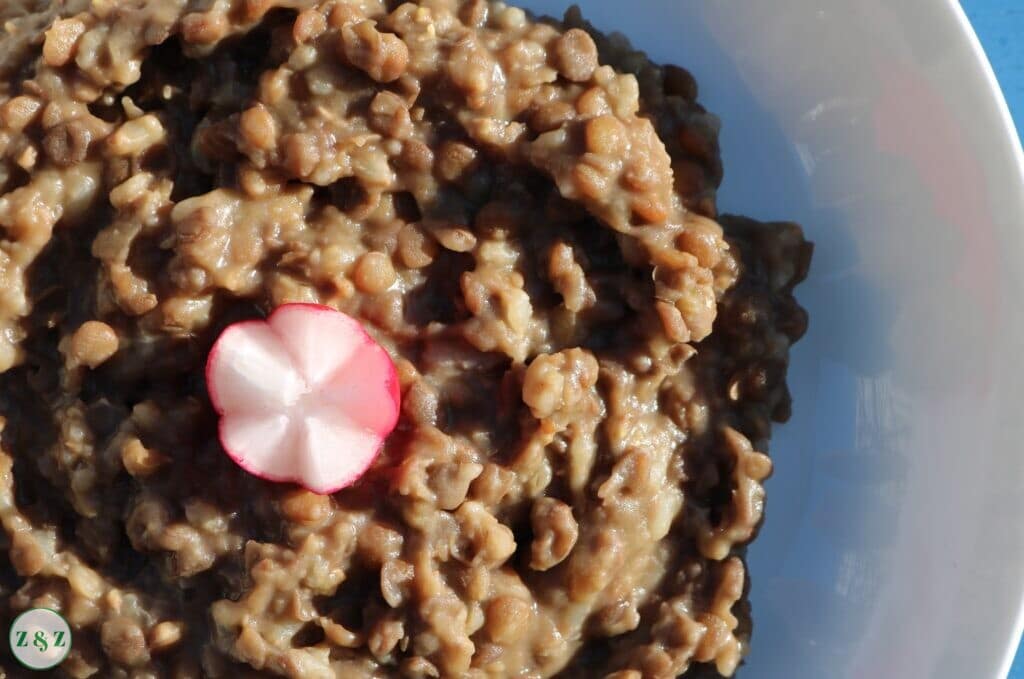 This is my dad's favourite lentil recipe as he doesn't like dry gritty foods.
This store cupboard recipe is such a staple in my mums house that we always overlook it's simple majesty as a warming filler upper and a humble go to dish that really should be appreciated more.
I should take this moment to point out my radish flower crafting skills as can be seen in the picture below but actually, the messy lentils are the star of the show, just as they should be 😌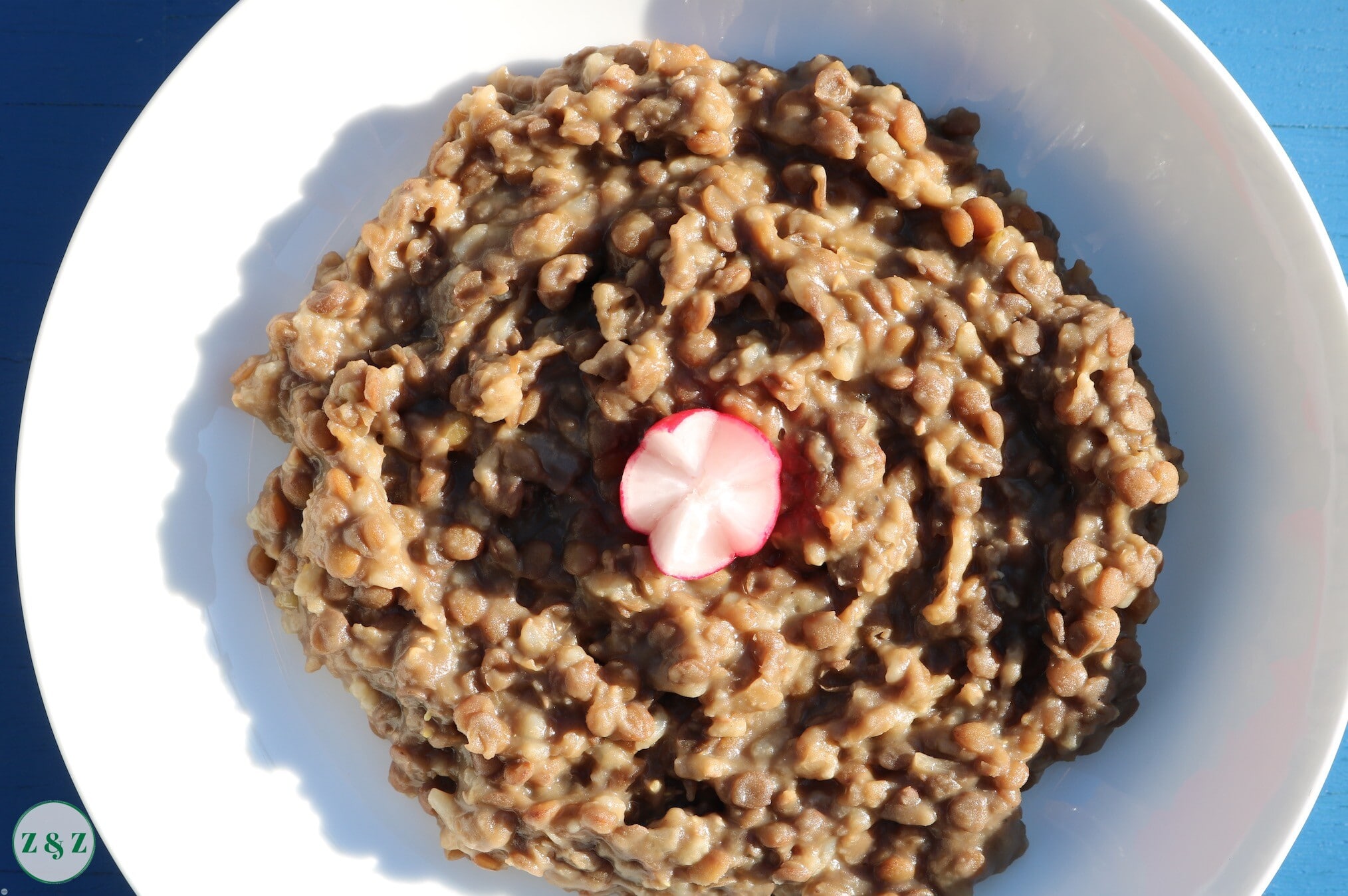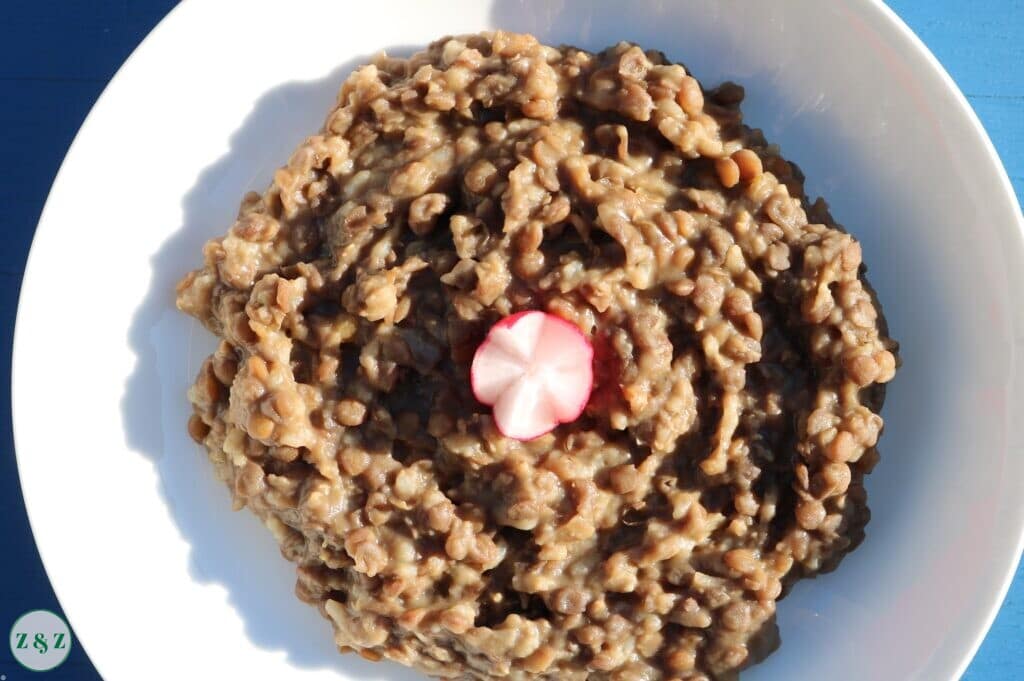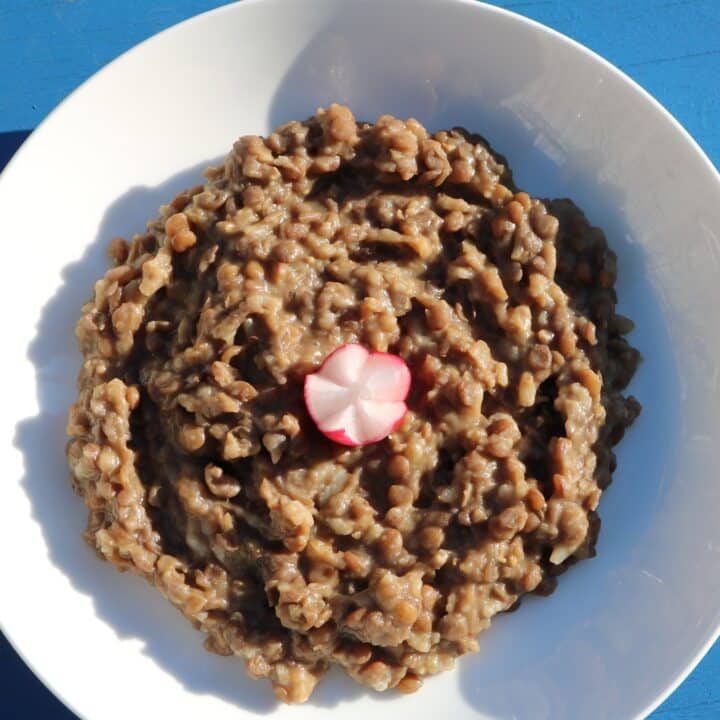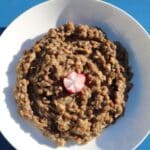 Mujadara Makhbousa (Messy Lentils)
Lebanese 'messy' lentils cooked with rice
Total Time
1
hour
5
minutes
Ingredients
1

cup

brown lentils

¼

cup

short grain rice

1

large onion

1

teaspoon

Salt

(approx)

¼

teaspoon

black pepper
Instructions
Put the lentils in a pot with 5 cups of cold water and bring to the boil

Reduce the heat to medium and cook until done (approx 20 mins)

Add the rice and keep cooking on a low heat (approx half an hour) until the rice and lentils thicken to form a loose risotto texture

Add salt and pepper to lentils, taste and adjust

In a separate pan, caramalise the onion in some regular olive oil on low heat, then add to the lentil rice mix

Combine everything well and serve with salad and flatbreads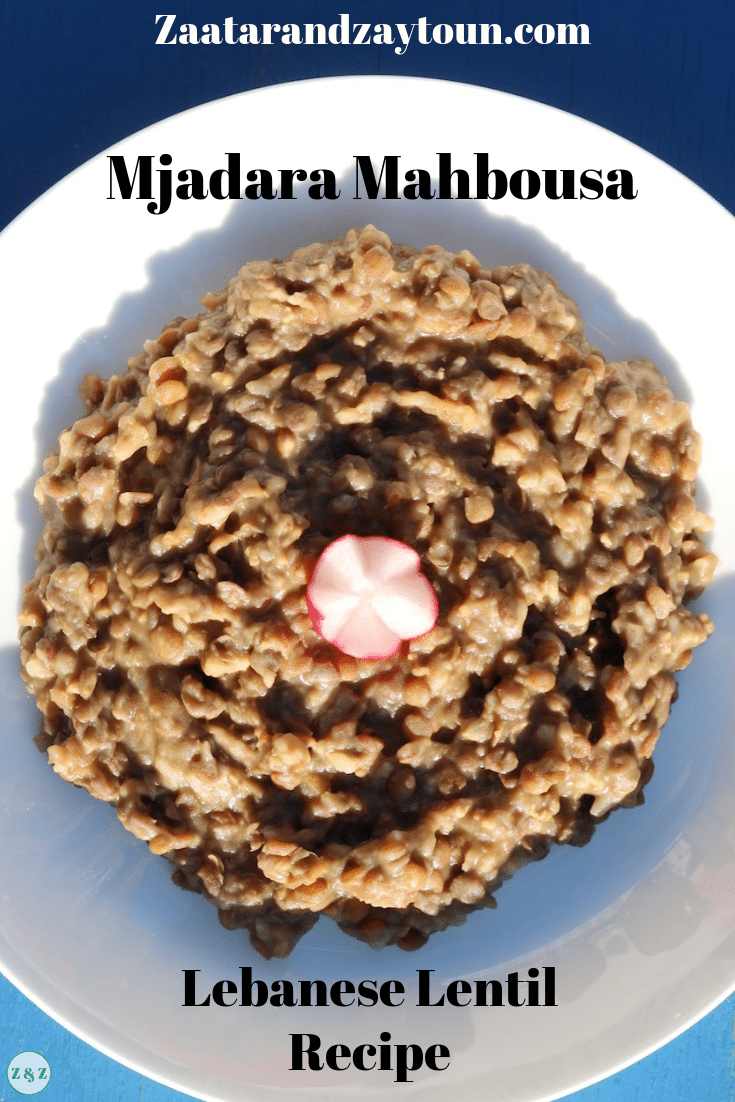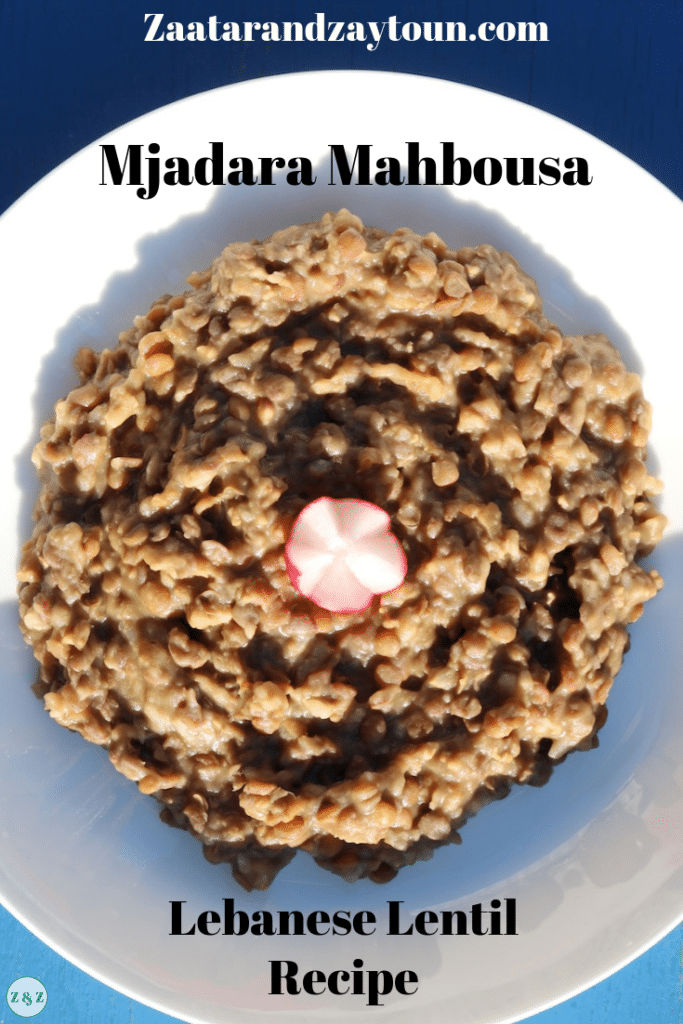 If you make any of our recipes let us know how it went via our Social Media platforms.
We have a lively Facebook group where we post frequent recipes and discuss Lebanese cooking in general, as well as a handy Pinterest page where you can save all of your favourite Zaatar and Zaytoun recipes!
You might also like these other recipes from the Zaatar and Zaytoun collection: