Lebanese cabbage salad is a healthy delicious alternative to coleslaw. Its lemony and fresh flavour goes well with lots of earthy dishes such as mujadara or baked kibbeh .
I've used sweetheart cabbage here which has a delicate flavour though you can use any cabbage really including Chinese or Savoy varieties. I love how you get massive cabbages in Lebanon which are mainly used for stuffing.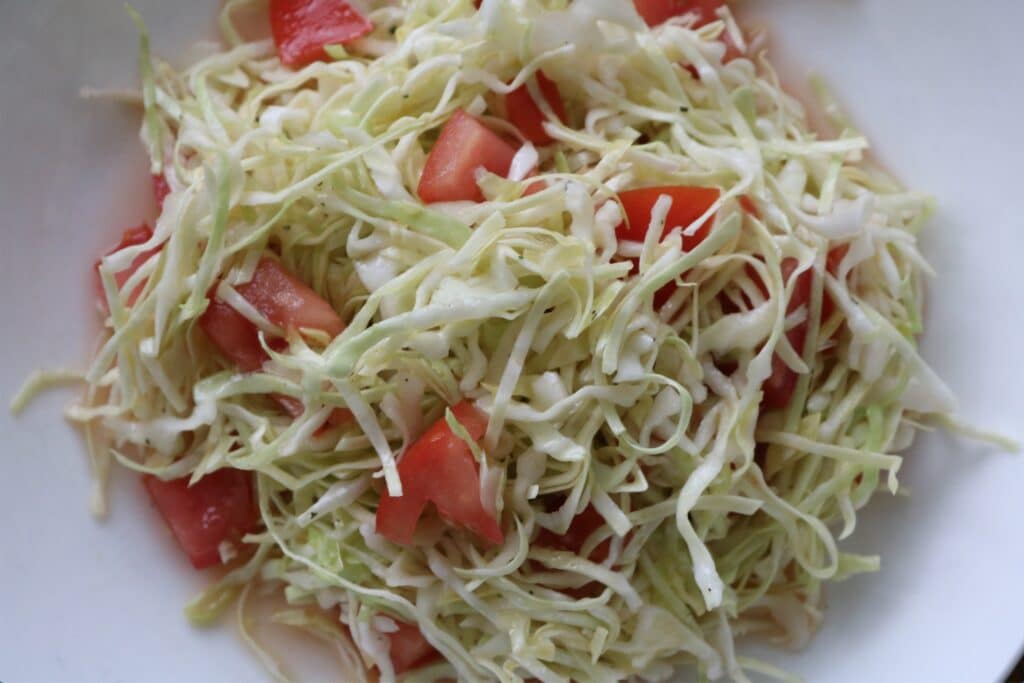 My mum used to bring them back in her suitcases and we'd tell her off for wasted luggage weight, but she insists that the flavour is different and can't be found here in London. I suspect it reminds her of home more than anything.
So I used a food processor to slice up the cabbage into thin ribbons though I usually can't be bothered to use it, I think it's worth the effort here as the overall fine texture of the cabbage makes a better flavour.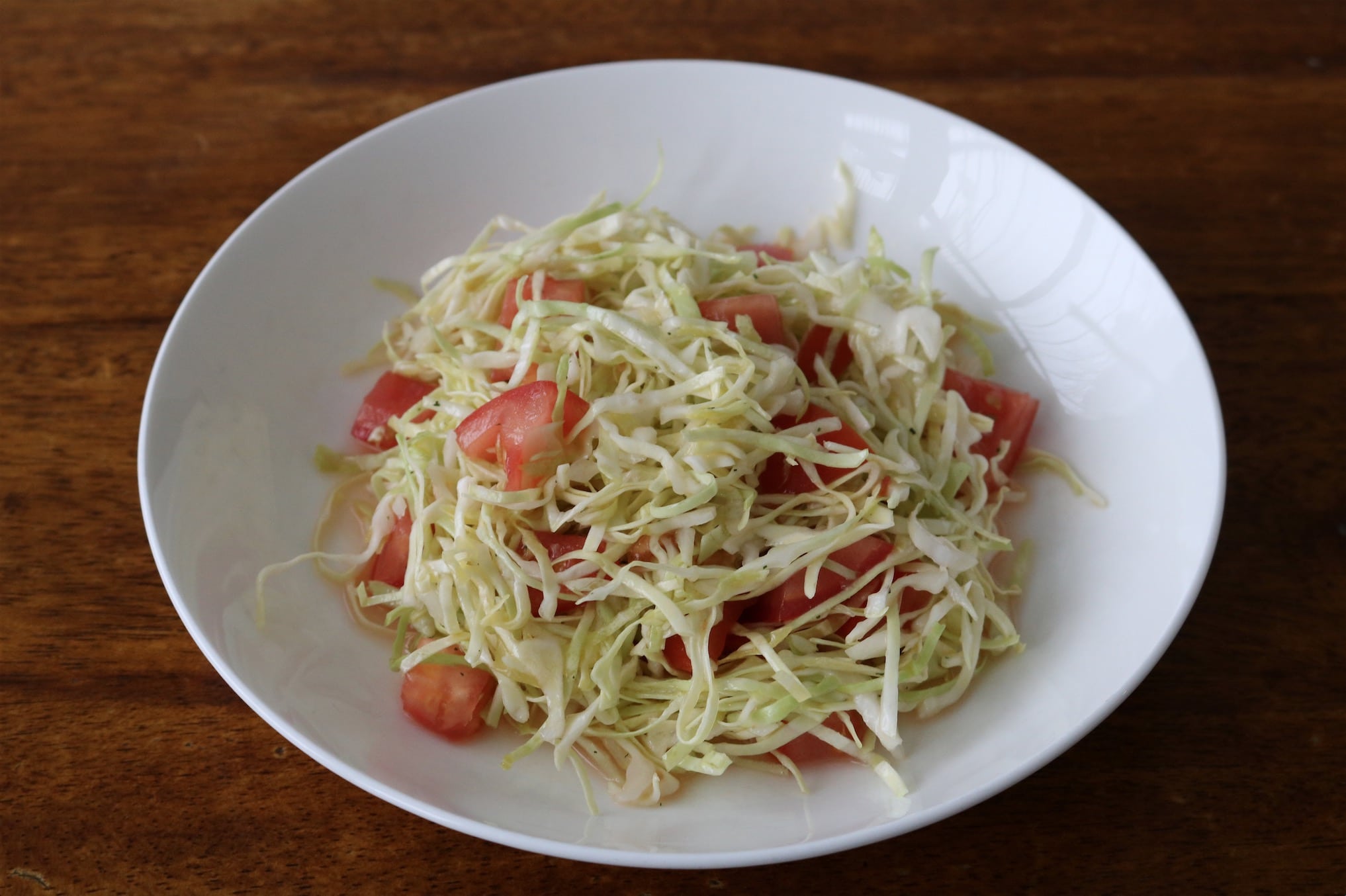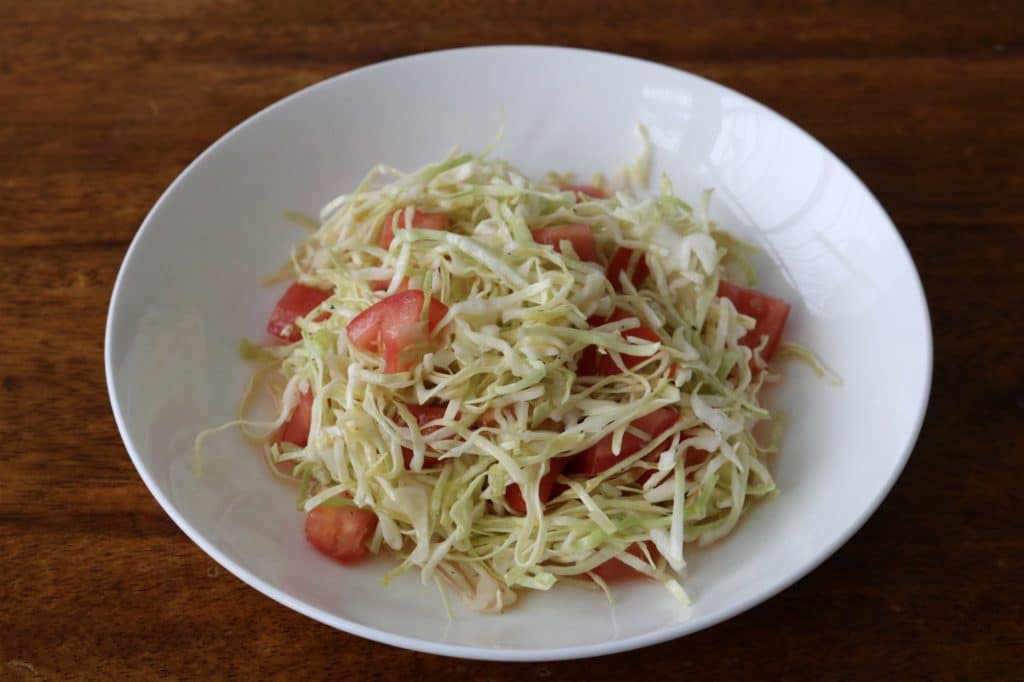 I kept the tomatoes quite chunky to contrast this because after all we are not making tabbouleh.
As always with salad dressings, use your best olive oil (this time my mother in law managed to send me some wonderful olive oil from the South of Lebanon).
Finally the only herb needed is a touch of dried mint. I don't like it when dried mint overpowers a dish so use the slightest pinch.
Lebanese cabbage salad is simple, easy and quick to make and there's not one spoon of mayonnaise in sight.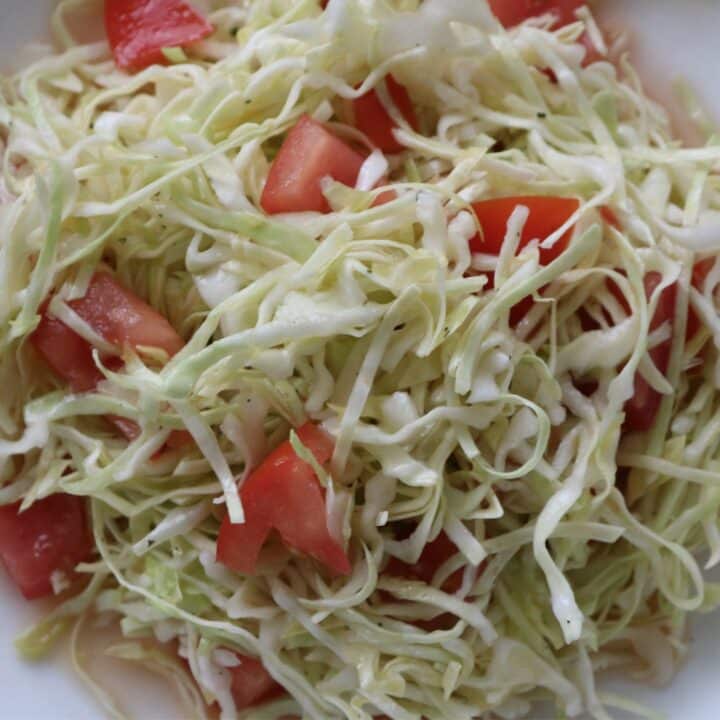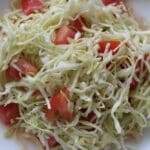 Lebanese Cabbage Salad
Healthy, quick and easy, cabbage and tomato salad
Ingredients
300

g

white cabbage

(approx 3 cups)

2

salad tomatoes

2

tablespoon

extra virgin oil

(a good drizzle)

½

lemon

pinch

dried mint

salt to taste

(approx ¼ tspn)
Instructions
Wash the white cabbage and put through the thin grater of a food processor. Alternatively, chop into very thin ribbons and place in a mixing bowl

Cut the tomatoes into small chunks, add to the cabbage

Squeeze the lemon and add along with a good drizzle of extra virgin olive oil, tiny pinch of dried mint and sprinkle of salt

Taste to see whether the seasoning needs any adjustment and add more lemon or salt as necessary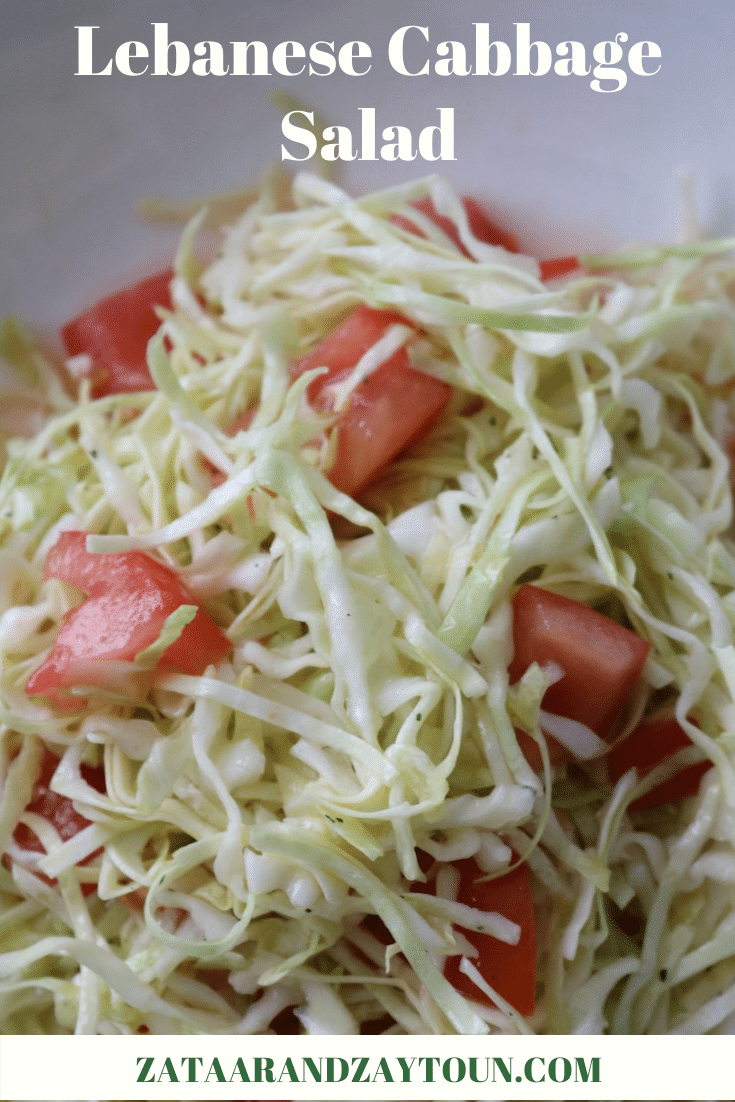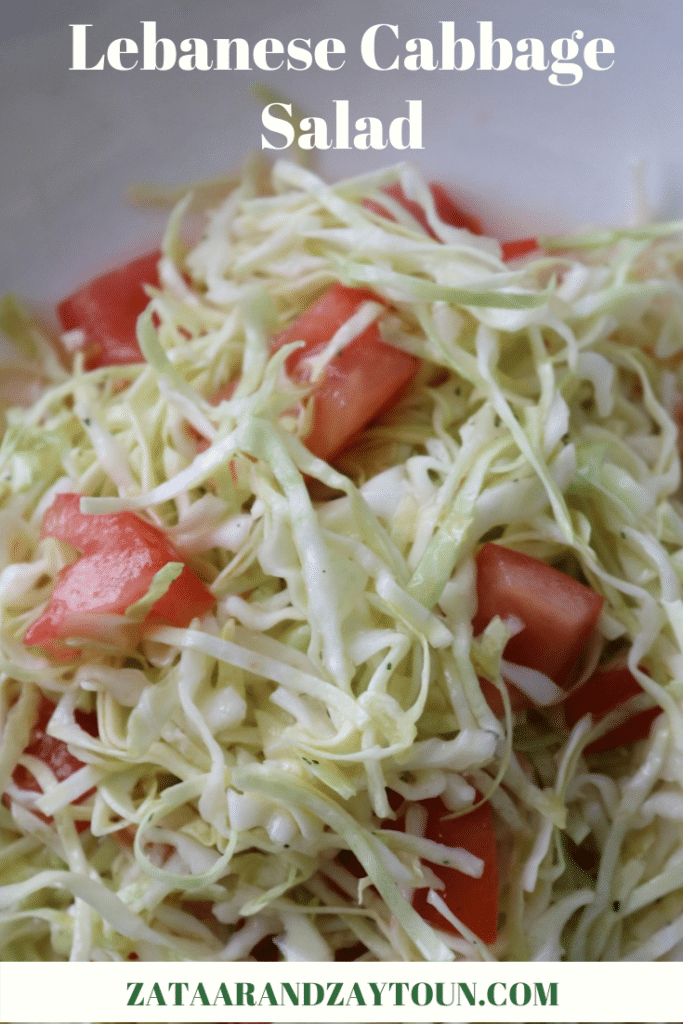 If you make any of our recipes let us know how it went by giving us a star rating below.
We have a lively Facebook group where we post frequent recipes and discuss Lebanese cooking in general, as well as a handy Pinterest page where you can save all of your favourite Zaatar and Zaytoun recipes!
You might also like these other recipes from the Zaatar and Zaytoun collection: