Red Split Lentils are one of the quickest pulses to cook, you don't have to soak them overnight or fuss around with them.
This Lebanese red split lentil soup recipe is done in half an hour - perfect for when you're feeling a bit run down.
I wasn't much of soup maker until recently, for no good reason other than I relied on my mum to make all sorts of different soups every time we popped round her house (Brown lentil and chard, chicken, harira, every bean to name a few).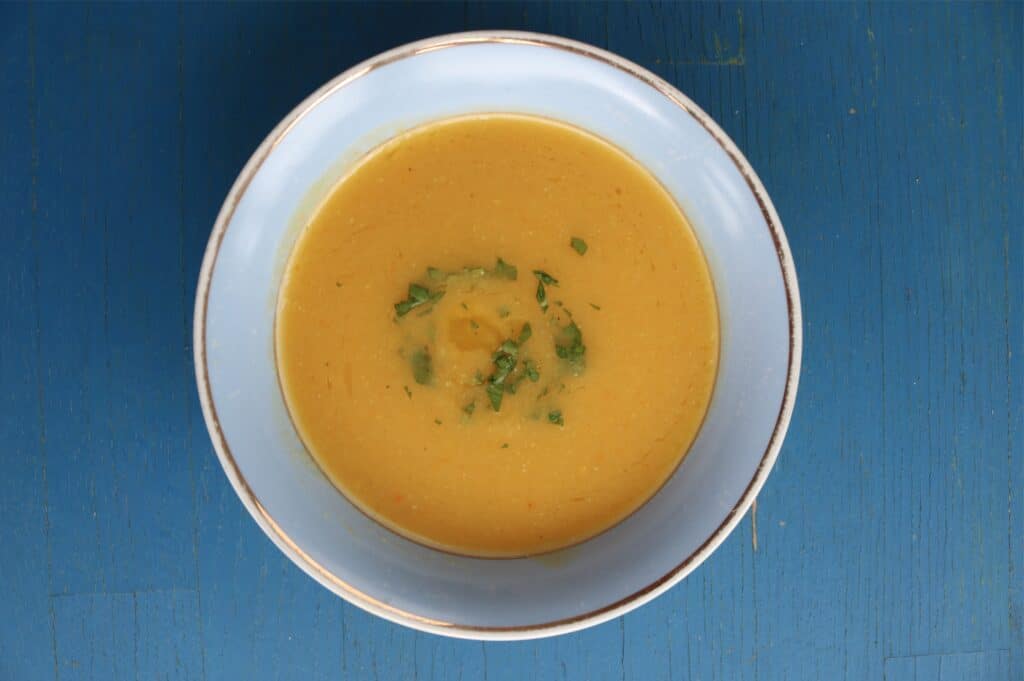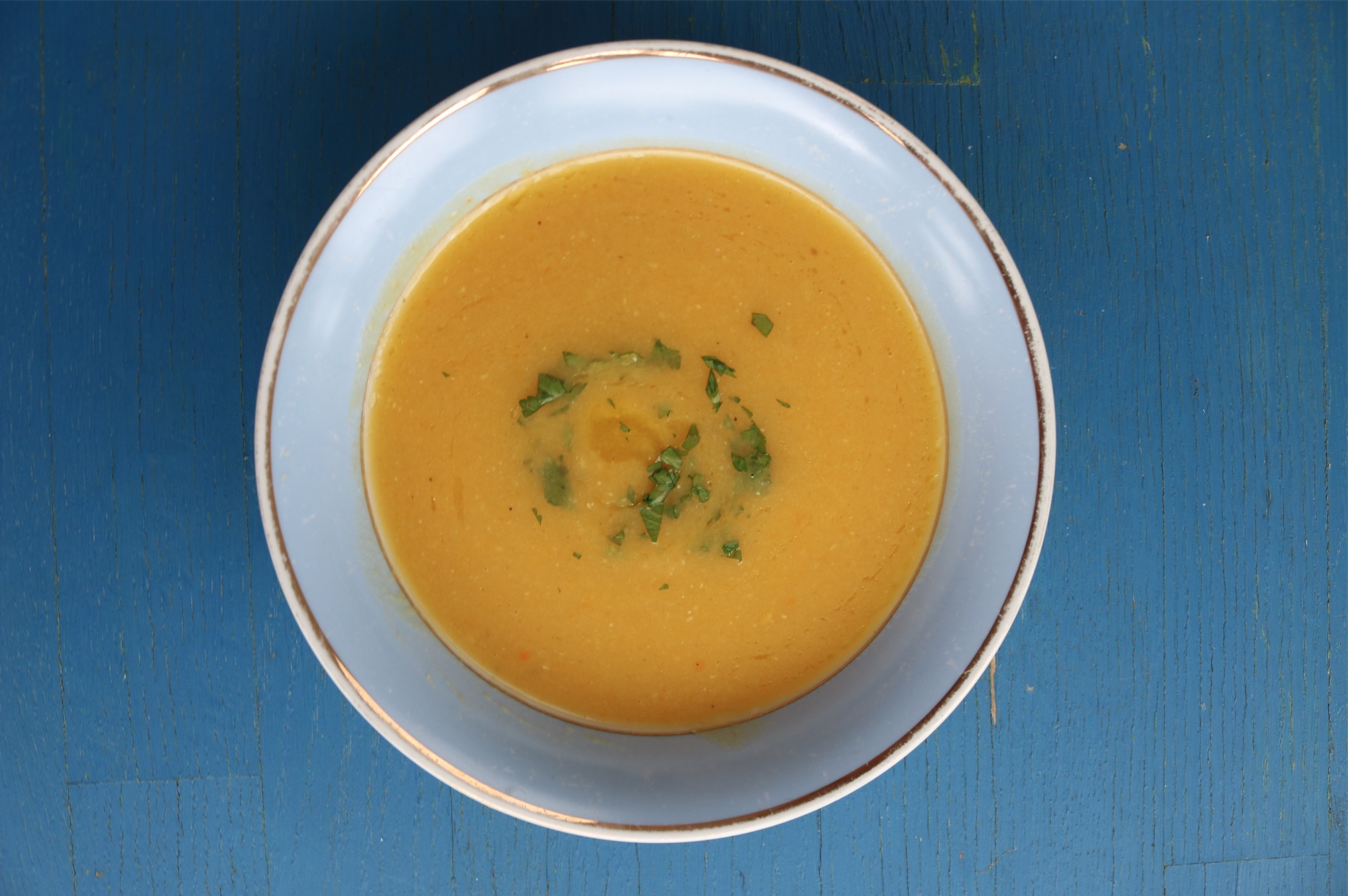 Jump to:
Soups seemed to be one of those funny food categories that required too much effort for something that wasn't the star of the show.
Then when my son got ill I finally called her up to ask for the recipe and now he calls this one 'Teta's Secret Golden Soup'.
Lentil to water ratio
The classic lentil to water ratio is 1 to 5. It really is a good idea to measure out the cups and save yourself the trouble of topping up water.
You will find this ratio in other recipes such as mujadara with rice and caramelised onions as well as mujadara makhbousa.
The lentils
Red split lentils cook much faster and also produce a smoother texture when blitzed.
Brown or green lentils will create loose lentil skins. If you only have brown lentils try my brown lentil soup with swiss chard also known as 'adas b hamed'.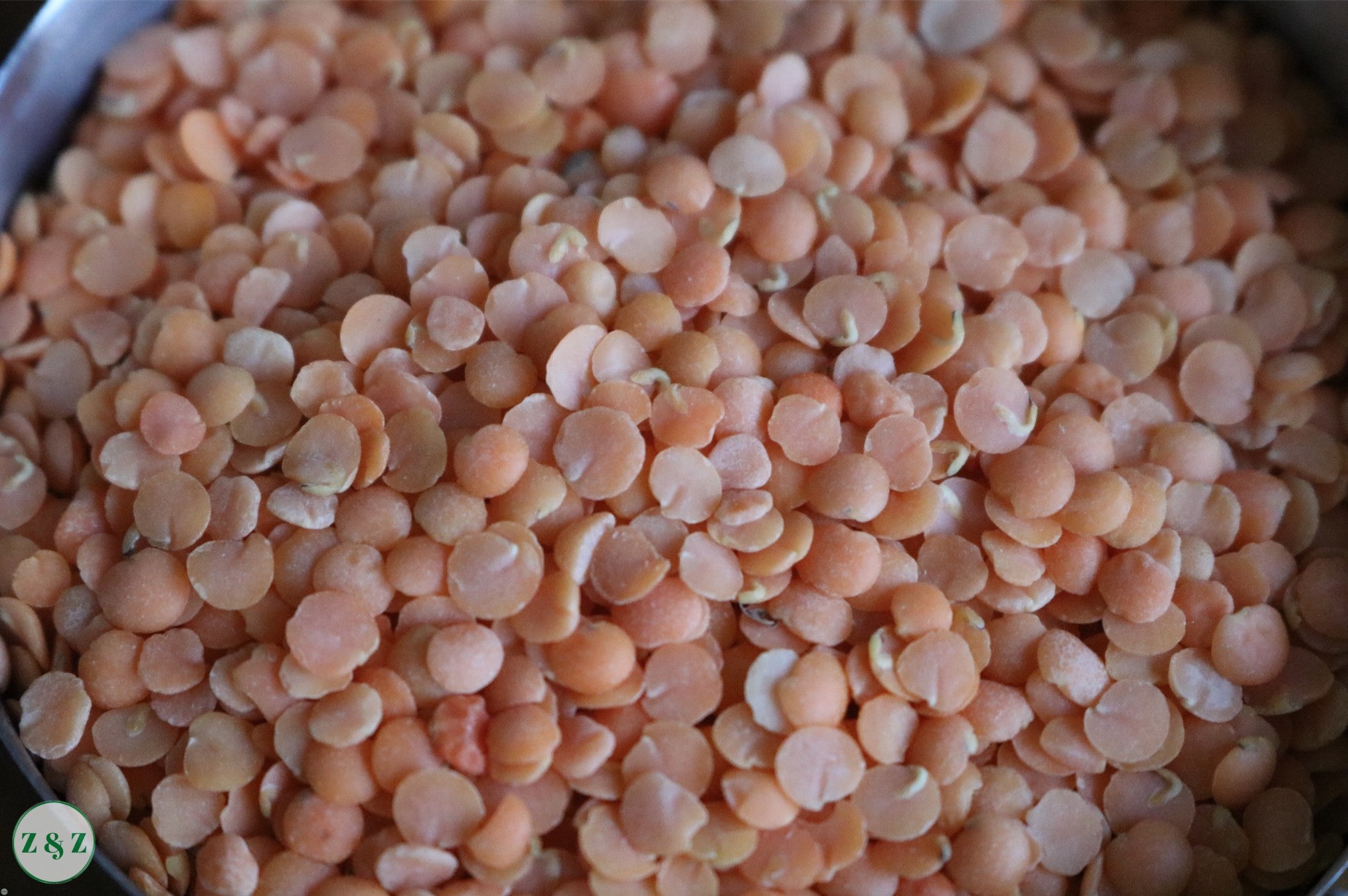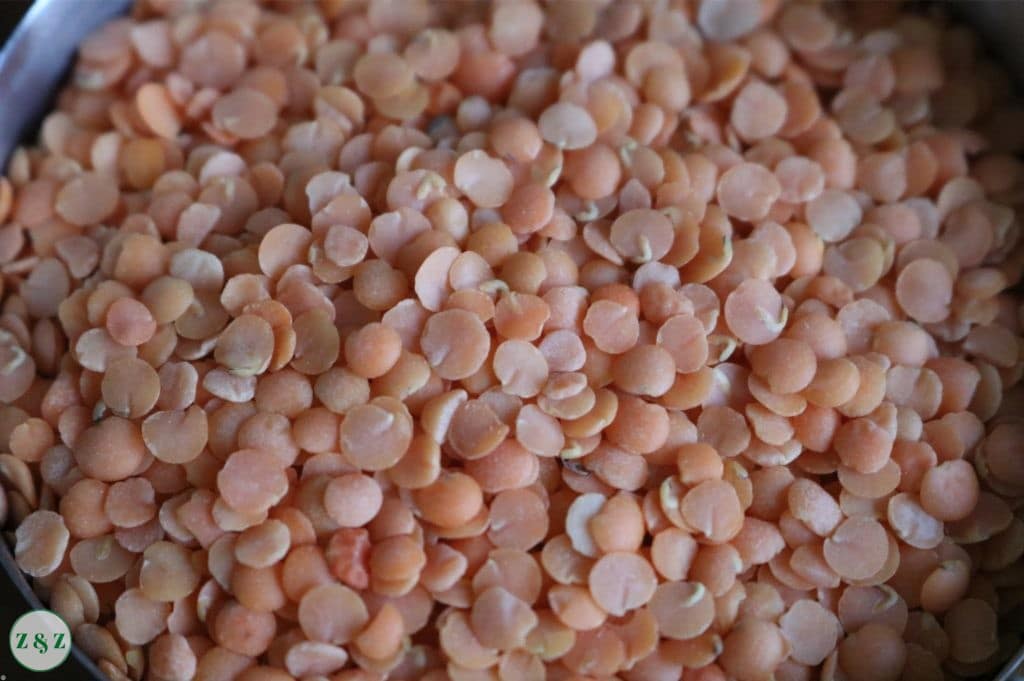 The vegetables
Potato, onion and a carrot are all you need for this simple soup.
Use a medium one of each and dice them roughly as you will be blitzing the soup with the hand blender later.
The spices
You only need a bit of turmeric and salt to spice up this soup.
Don't make the same mistake I made once by adding too much turmeric (I was unwell thus my judgement was impaired) it will overpower the whole thing.
Add a small pinch or tip of a small spoon. If you want to be technical make that ⅛ of a teaspoon.
Top Tips
It's just good practice to remove the white froth that comes away when you boil the lentils.
If you don't remove them then they will go into the flavour and it might taste a bit gritty.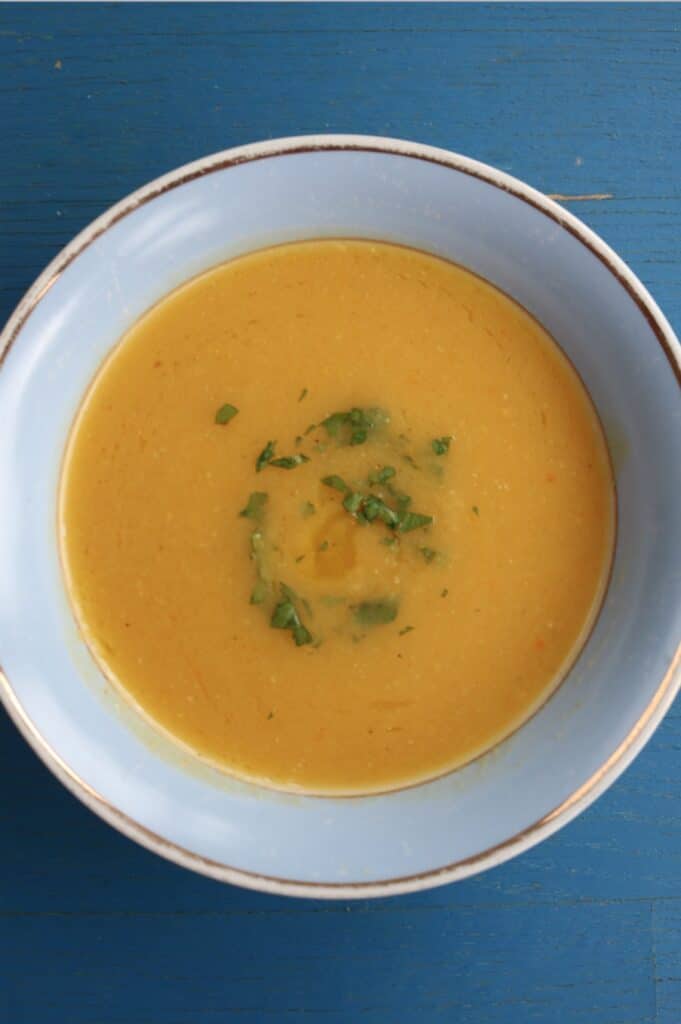 Serving suggestions
My husband likes to add lemon at the end but I think it doesn't need it.
You can also add a small drizzle of extra virgin olive oil but again not too much or it will overpower the subtle flavours.
This soup is earthy and humble and warming, and with a nice crusty bread it makes a meal in itself.
📖 Recipe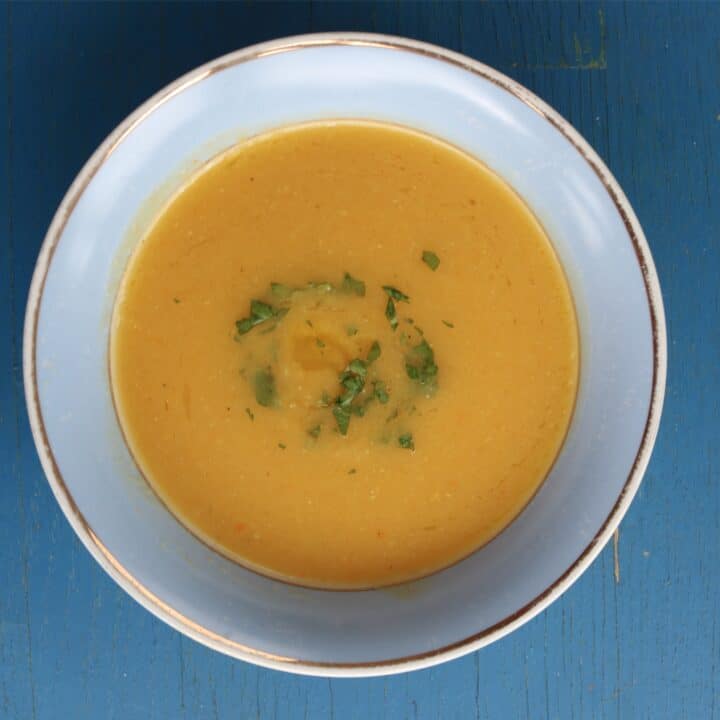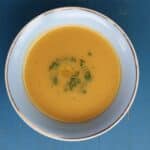 Lebanese Red Lentil Soup (Shorbet adas)
Easy Lebanese red split lentil and vegetable soup
Ingredients
1

cup

red split lentils

cold water to cover

approx 3 cups

1

onion

roughly chopped

1

carrot

roughly chopped

1

potato

roughly chopped

Small pinch of turmeric

½ tablespoon salt

approx
Instructions
Wash the lentils in a fine strainer by running them under cold water

Add the lentils to a medium pot with the cold water and bring to the boil on medium high heat

Remove most of the white foam that rises to the surface with a spoon and discard

Roughly chop the carrot, onion, potato and add them to the lentils along with the turmeric and salt

Cook for another 20 or so minutes until the potato is done (test with a knife)

Turn off the heat and blitz with a hand blender

Taste test and adjust the salt

Serve in a bowl and a drizzle of extra virgin olive oil
If you make any of our recipes let us know how it went by giving us a star rating below.
Check out our Youtube page for full video tutorials, our Facebook group to discuss Lebanese cooking, as well as our tiktok page for quick tips.
You might also like these recipes from our collection: