My soup game is definitely on the up (I say this having previously neglected my soup repertoire).
This time I present to you my healthy vegan no cream mushroom soup. I think mushroom soup can already be sweet enough without the extra addition of cream or milk.
I mean, sometimes I feel like a creamy soup but there are days when you want a straight up no frills soup to soothe your freezing soul.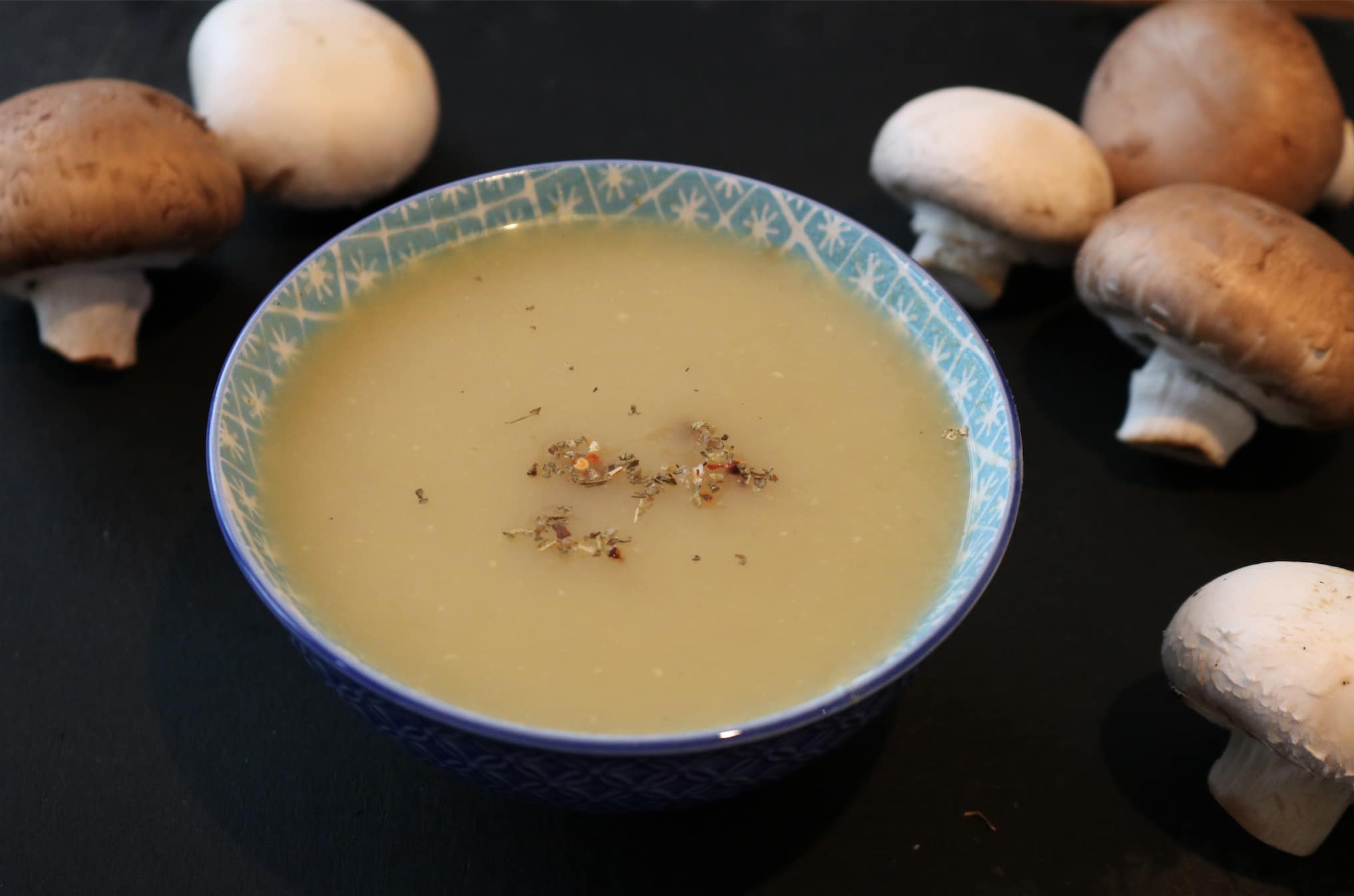 So basically this soup is just adding a handful of various veggies to a pot, a tiny bit of spices, some boiling water and blitzing.
There's nothing really difficult about it except deciding how thick or thin you want the final consistency and whether you've struck the perfect salt balance (which, if your sick, your salt judgement will probably be off by the way).
I used both chestnut and regular white mushrooms though you can use any really. That said, I wouldn't bother with those fancy mushrooms that are chewy if you don't cook them enough. Soup is a humble thing so we don't need to over complicate it.
I added a sprinkle of dried herbs at the end, partly so my picture would look a bit more interesting, but also because dried herbs are underrated and add another little depth of flavour.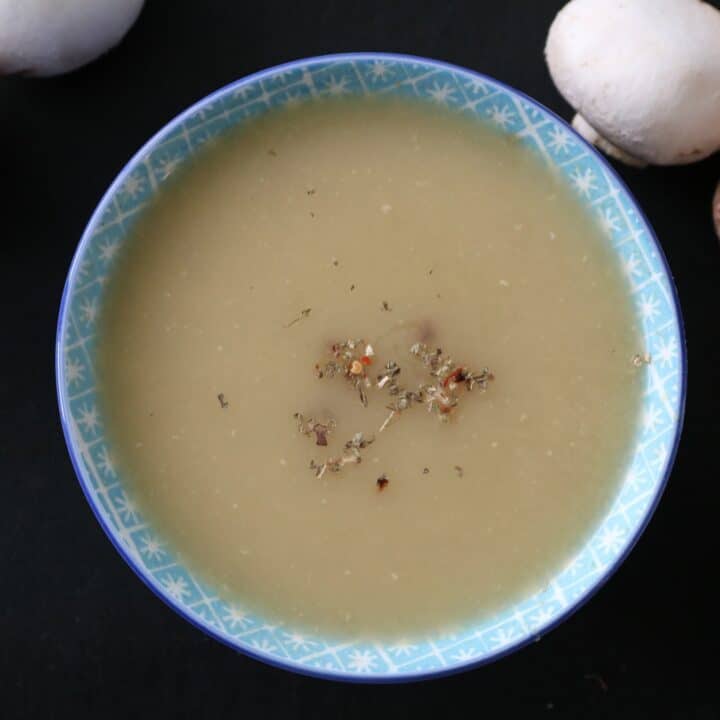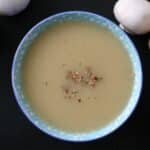 Mushroom Soup (no cream)
Healthy vegan mushroom soup without cream
Ingredients
onion

chopped

1

carrot

chopped

2-3

celery stalks

chopped (approx ½ cup)

½

leek

chopped (approx ½ cup)

1

potato

peeled and chopped

1

garlic clove

2

cups

mushrooms

(approx 250g pack)

1

tiny pinch each of black pepper

turmeric, paprika and 7 spice

Enough boiled water to cover

approx 2-4 cups

Sprinkle of dried herbs

optional

Salt to taste
Instructions
Roughly chop all the veg

Add a drizzle of regular cooking olive oil to a good size pot on medium heat

Add the onions, leaks, celery and carrots, sauté for a few minutes

Then add the potato and mushrooms, garlic and spices

Keep stirring for a good 5 minutes while you boil some water

Cover with enough boiling water, bring to the boil for 2 minutes then lower the heat to a simmer for half an hour

Add salt (approx 1 tsp) and blitz smooth with a hand blender

Add more water if necessary and check saltiness

Sprinkle some dried or fresh herbs on top and enjoy with some fresh bread
If you make any of our recipes let us know how it went by giving us a star rating below.
We have a lively Facebook group where we post frequent recipes and discuss Lebanese cooking in general, as well as a tiktok page.
You may also like these recipes from the collection: