There are situations where you need some quick soup. The kind of soup where you need to feed your family within half an hour of chopping that onion.
Honest, hearty humble soup. Not the type that comes ready out of can (Yes I disapprove of canned soup sorry).
This meat and vegetable soup that was so delicious, my ten year old devoured it and he doesn't even like onions.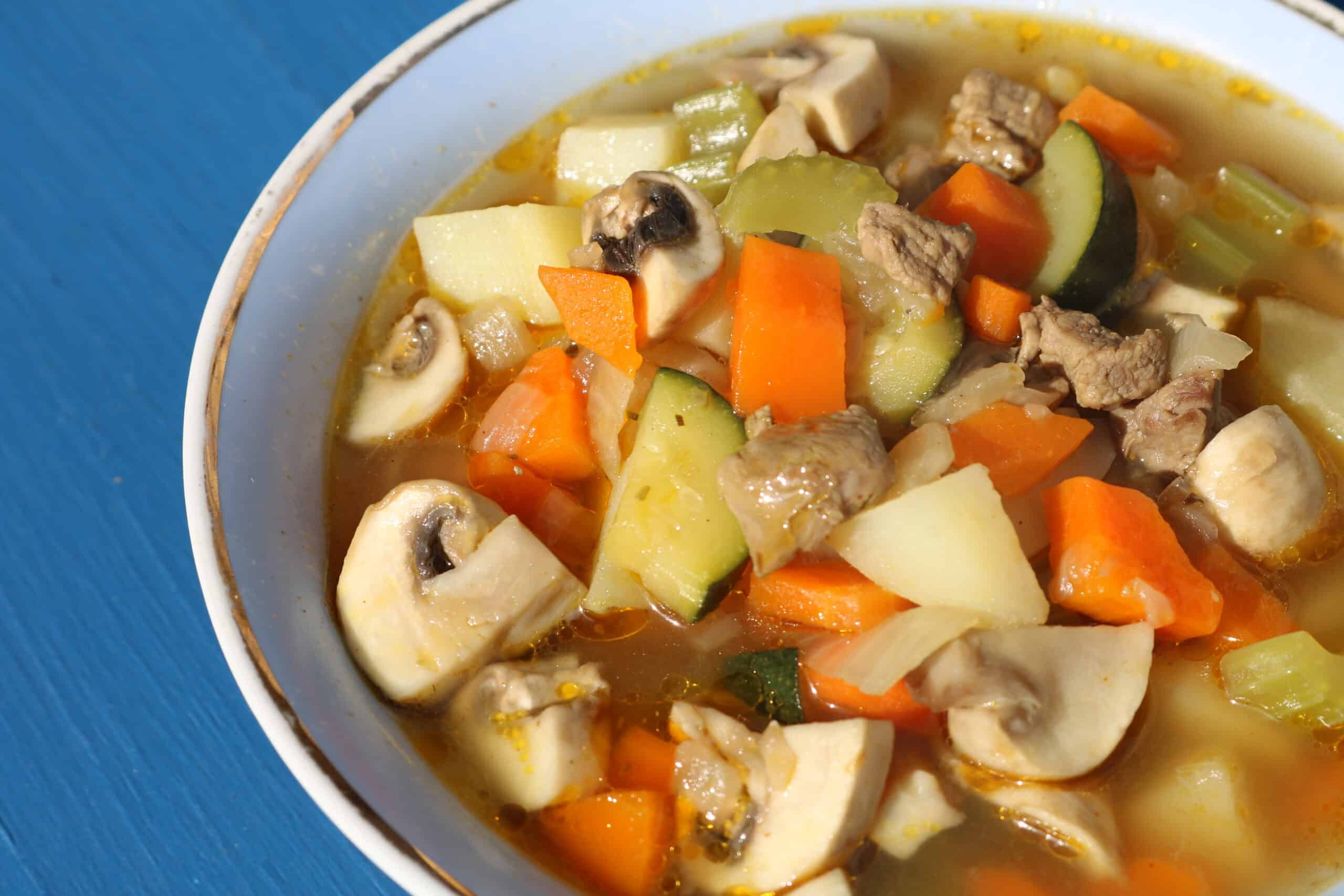 Jump to:
Ingredients
The basic veggies are onion, carrot, potato, celery...and then if you add zucchini (courgette) and mushrooms, it becomes something glorious.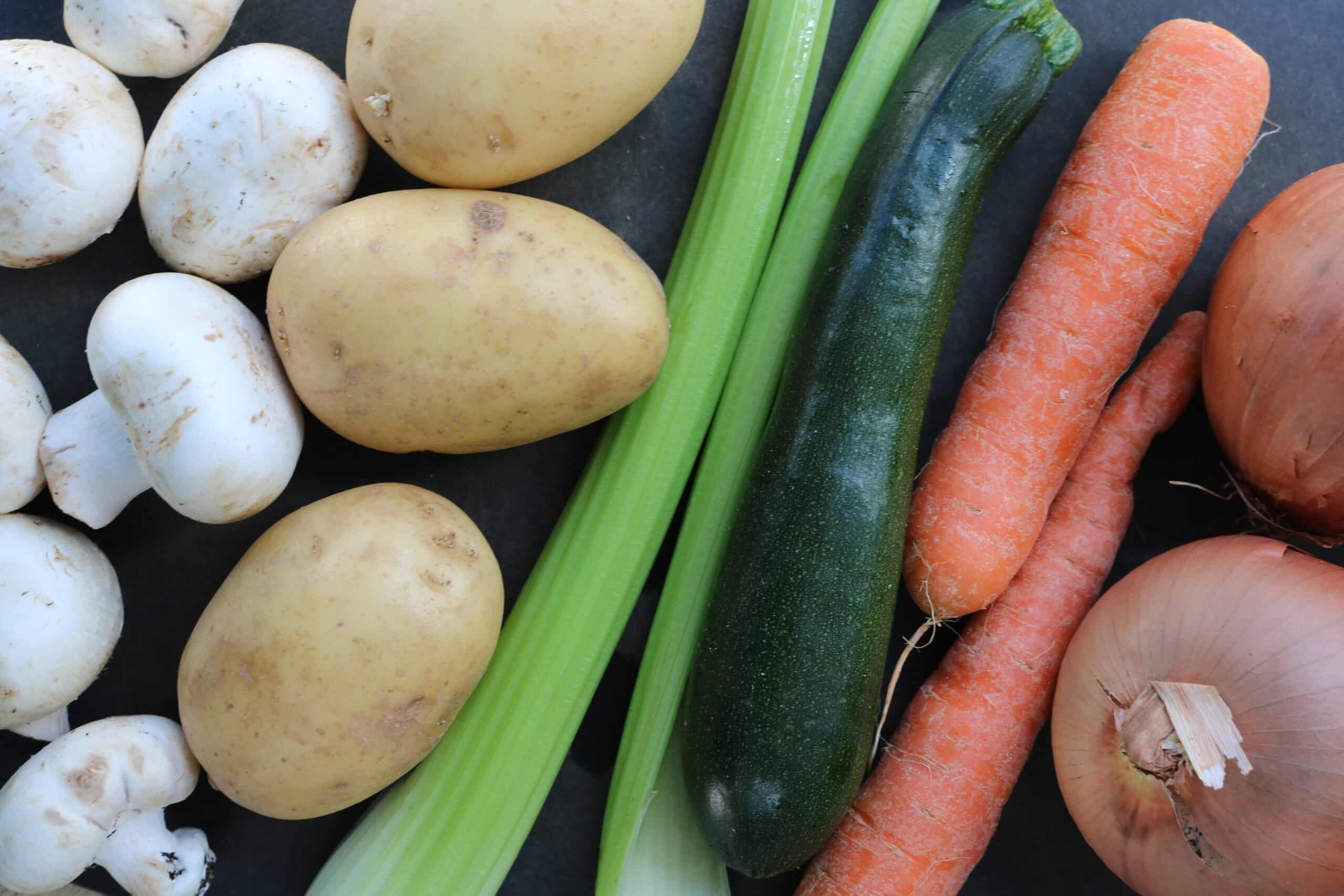 You can choose either lamb or beef for the meat, you don't need much just little pieces to run through the soup and change up the texture.
I used lean fillet of lamb which I chopped into pieces around 1 cm long. I sautéed these with the onion and let them simmer with the broth.
I would not use mince meat in this soup for some reason it doesn't complement the texture.
Speaking of the broth, I always prefer to use chicken broth (I'd frozen a homemade batch from before) but you can use beef or vegetable if you wish.
A little powdered vegetable broth also works well. No more than ½ a teaspoon to be exact.
Instructions
With soups, and other dishes that have multiple vegetables, you have to mentally cook it backwards and see how much cooking time each one needs.
If you put them all in at once, this is just sloppy cooking and I won't eat it.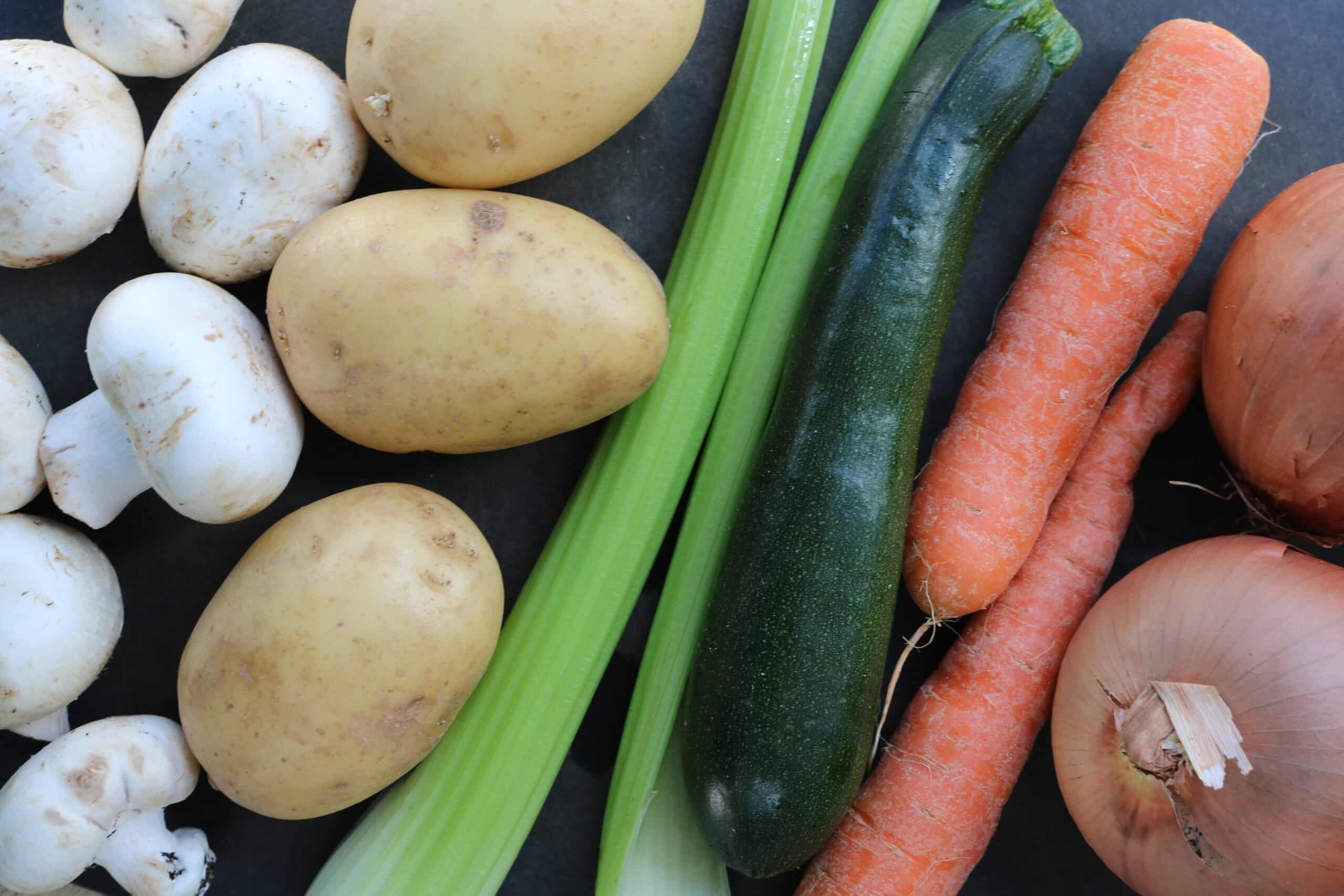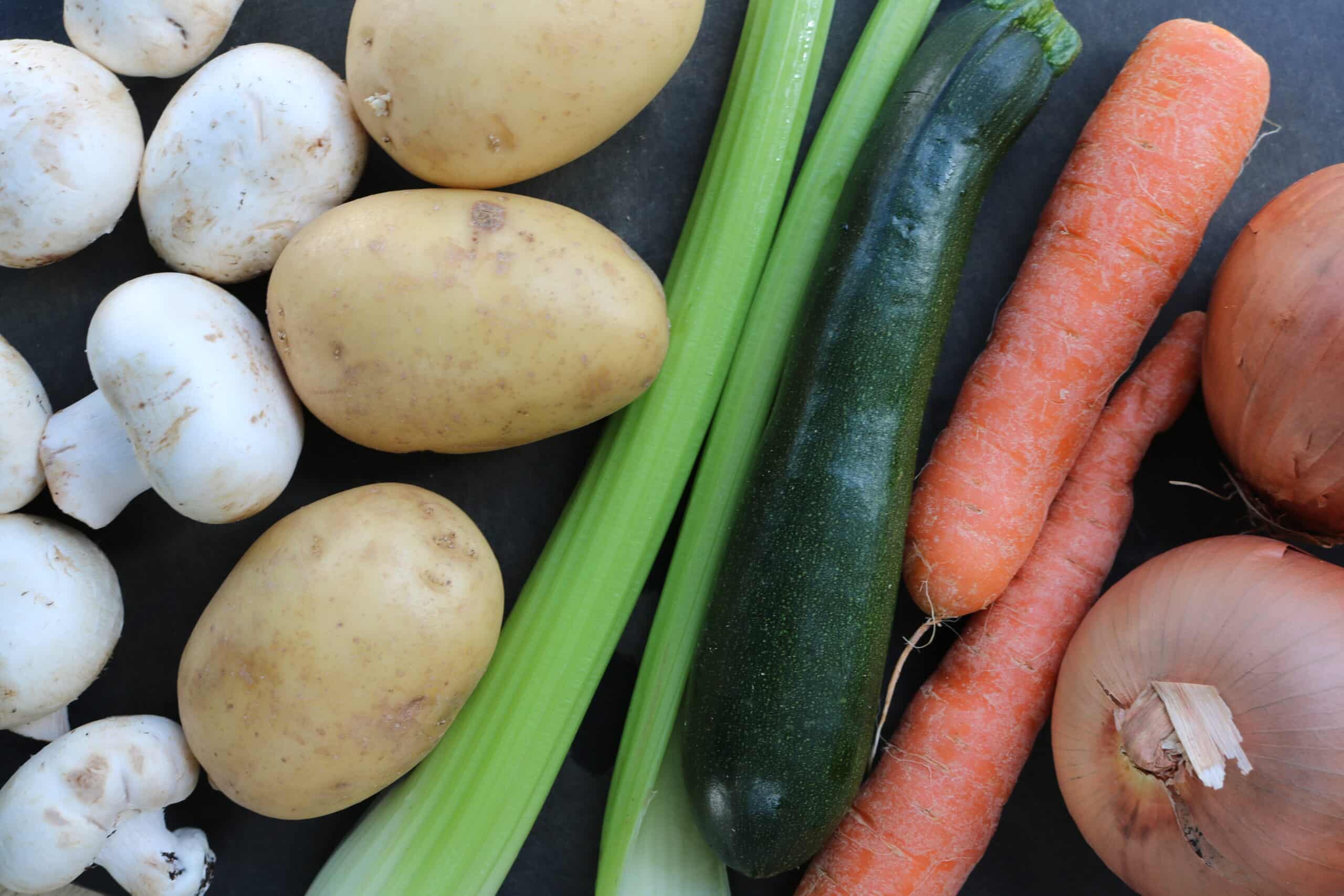 Prepare all the vegetables, sauté onions in mild olive oil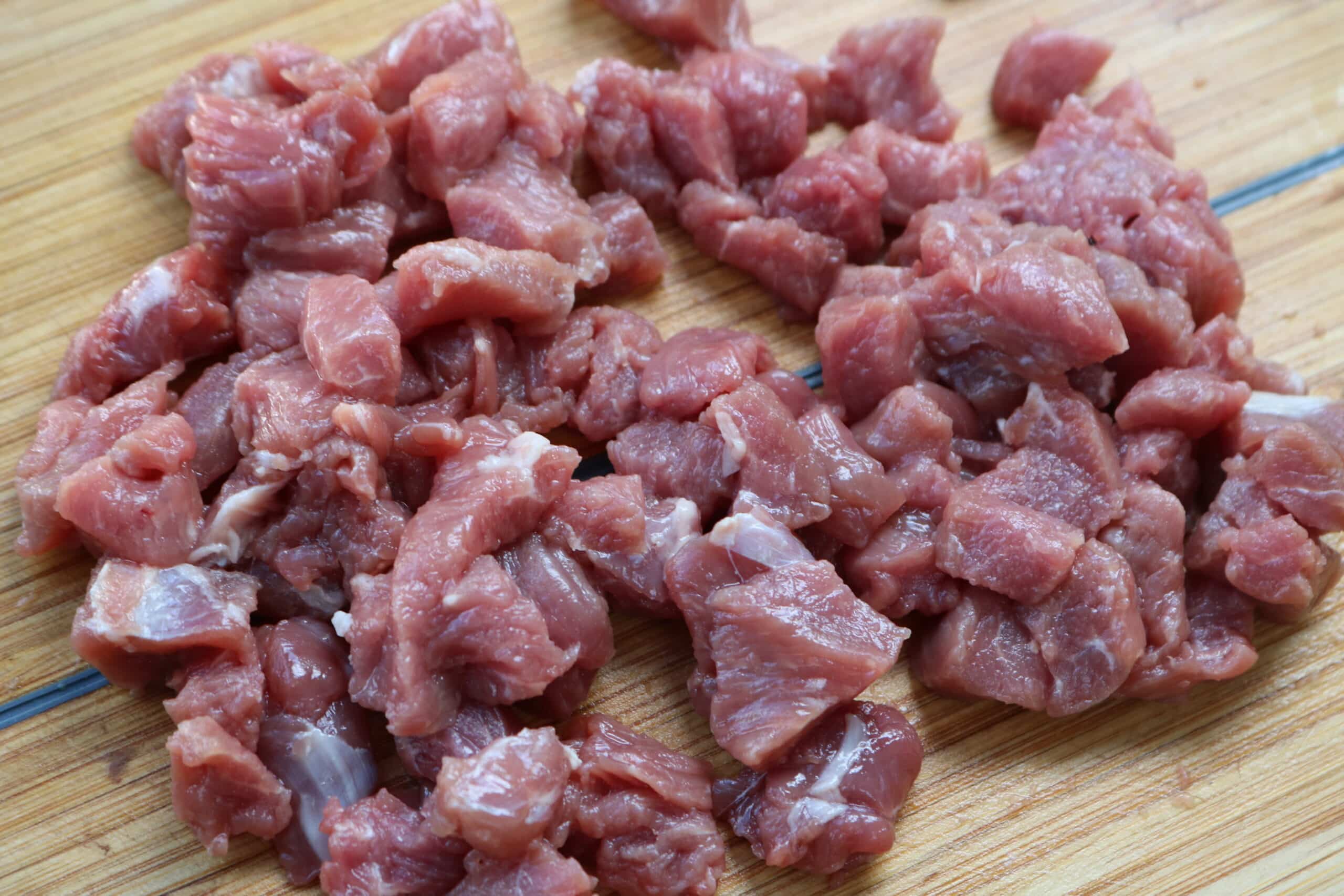 Dice the meat into small chunks around 1cm, brown with the onions for a few minutes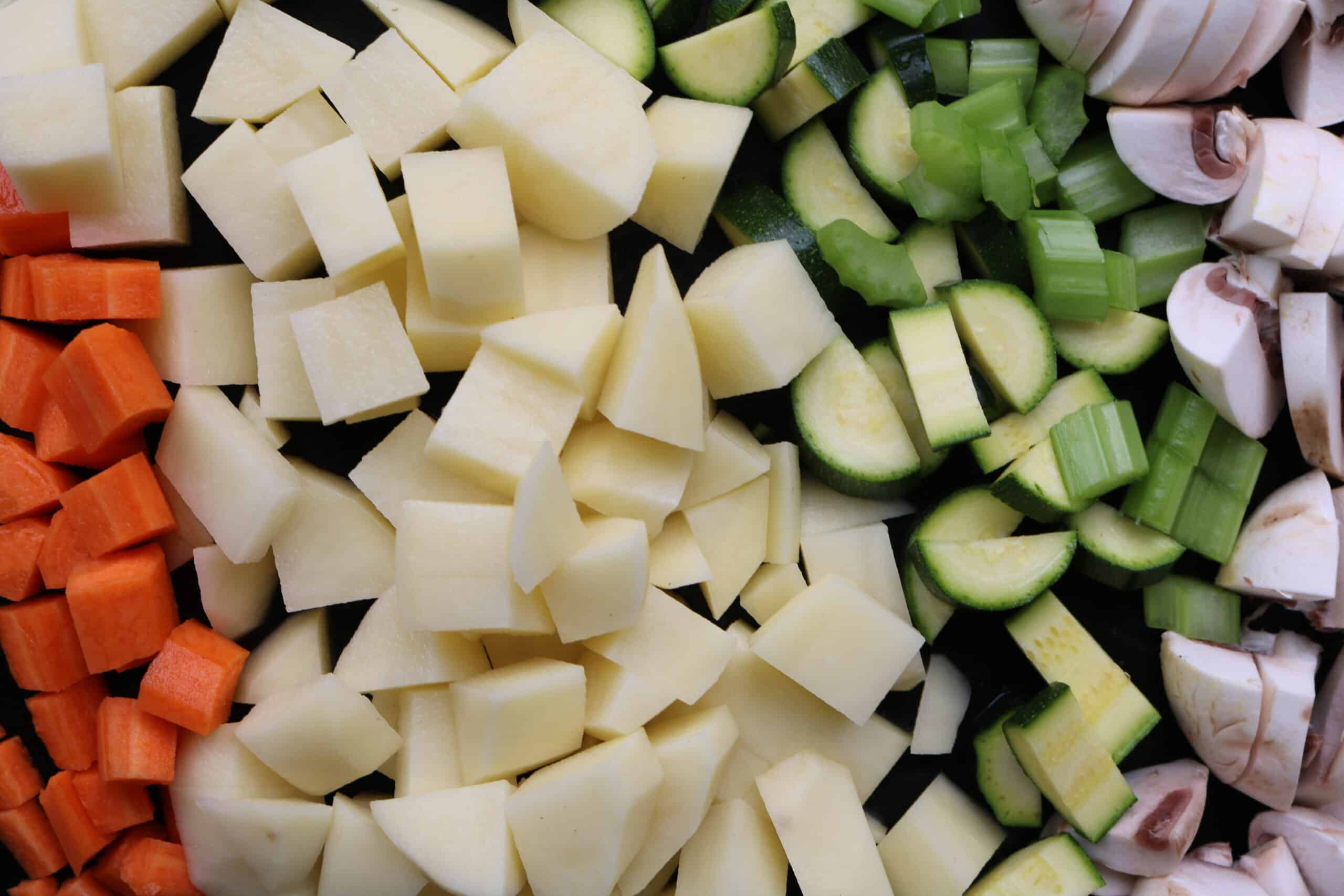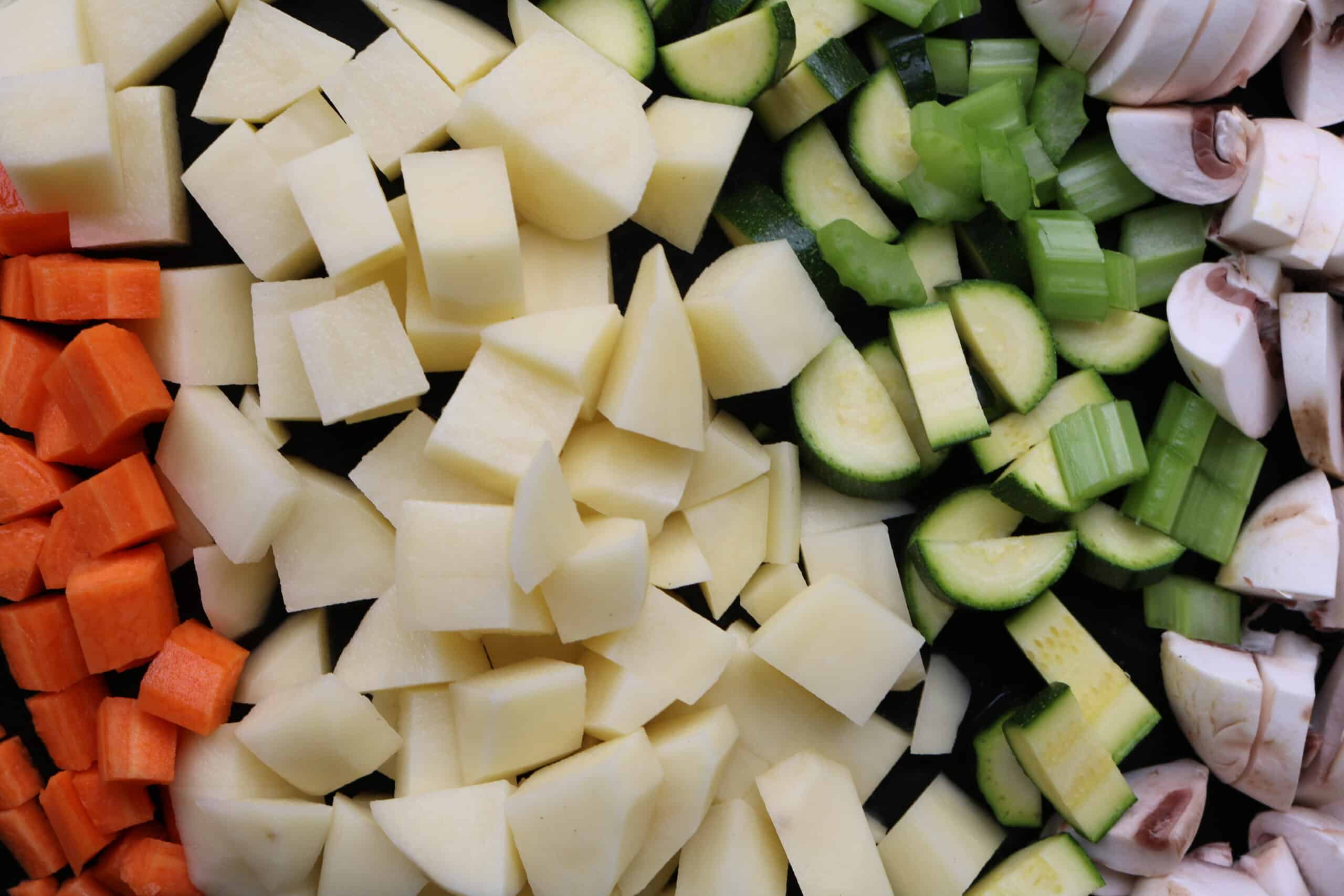 Add carrots, celery, zucchini, then the broth, and finally the potatoes and mushrooms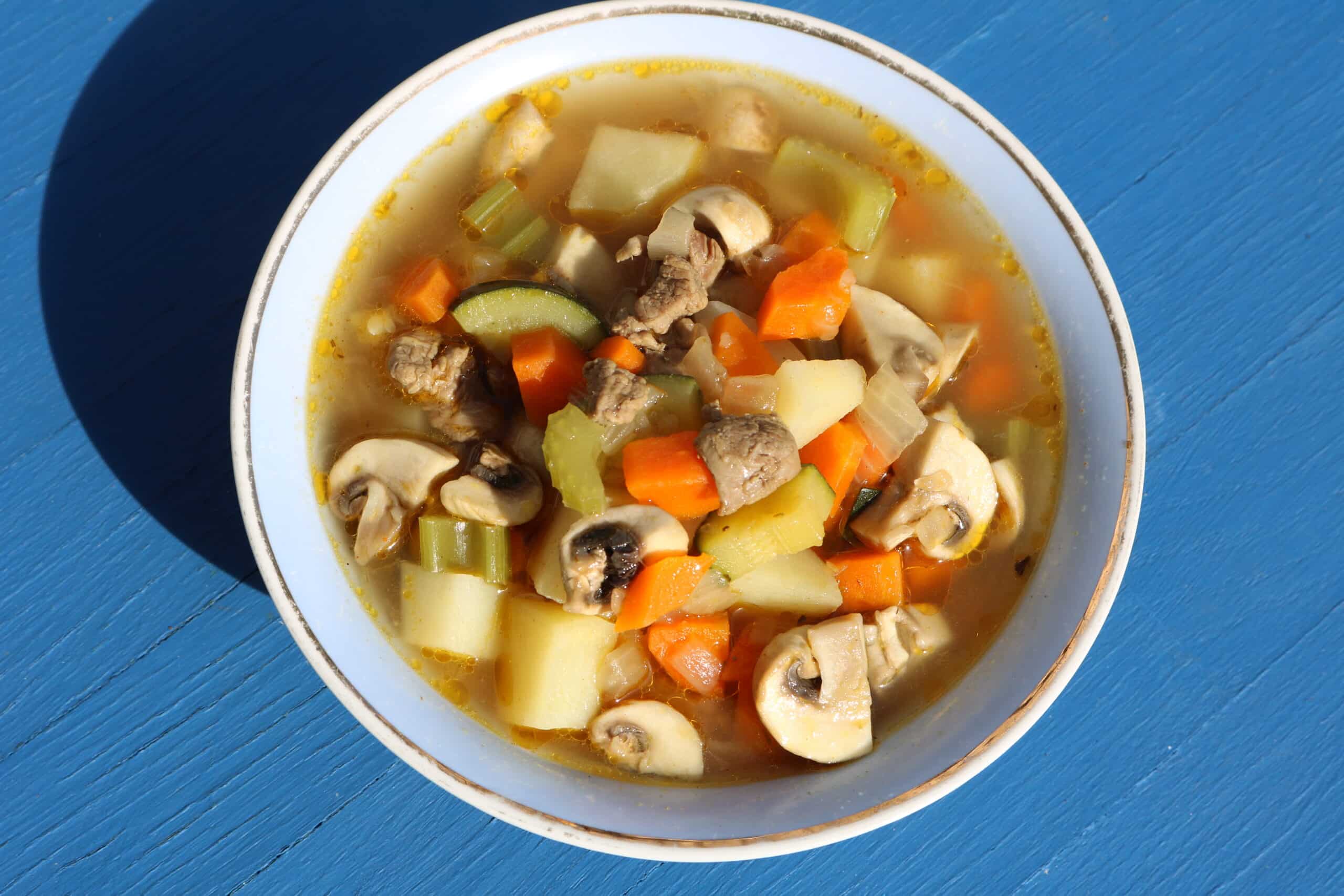 Simmer for 30 minutes in total, add squeeze of lemon and enjoy
Start with the onions, then carrots, zucchini and celery. Once these simmer with the spices and broth for around 10 minutes, add the potatoes and mushrooms for another 15 minutes before the end.
Variations
They beauty of soup is its versatility and you can easily make some adaptations. Here are some varieties I have tried
Extra veg - sometimes I adapt this into a deluxe vegetable soup and add swiss chard, sweetcorn or peas.
Vermicelli - this fine pasta is often used to thicken soups and sometimes I add in half a cup along with the potatoes.
Spicy - add ¼ teaspoon of cayenne or red chilli powder to make it fire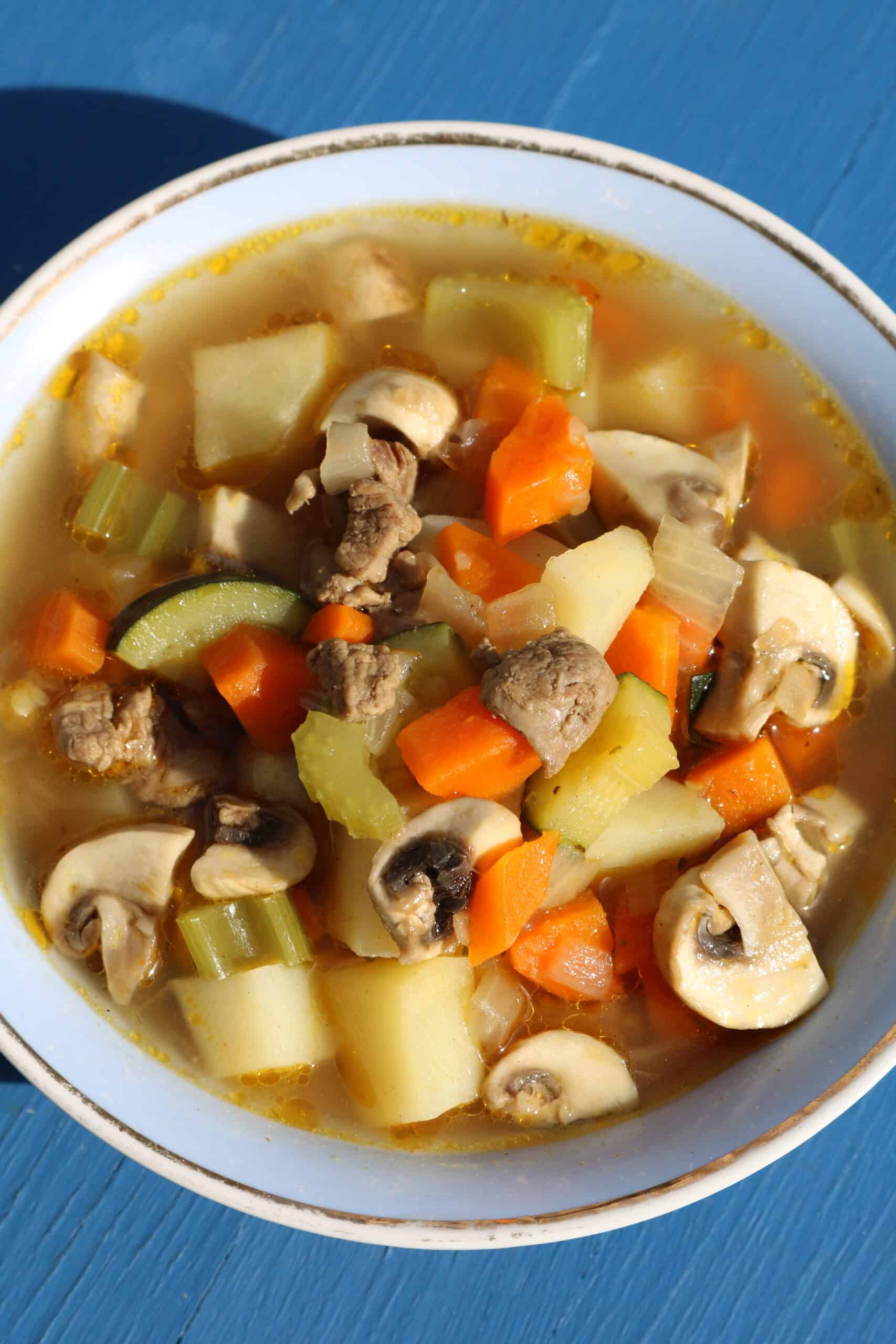 Top tips
When you chop the vegetables keep them relatively chunky, so they can sit nicely on a spoon with a few of their friends.
If you chop them too small, they will overcook too quickly. Too big and it becomes awkward to eat.
You can vary the consistency of the soup by adding more broth or water. I like mine quite soupy and top up the broth with water to give everything enough room to cook in.
Before you add too much salt, taste it and make relevant adjustments as shop bought broths have different salt levels.
Always taste the soup before you turn off the heat, usually the potatoes will tell you if it's done. A squeeze of lemon juice at the end will help lift all of the flavours and bring out their best.
📖 Recipe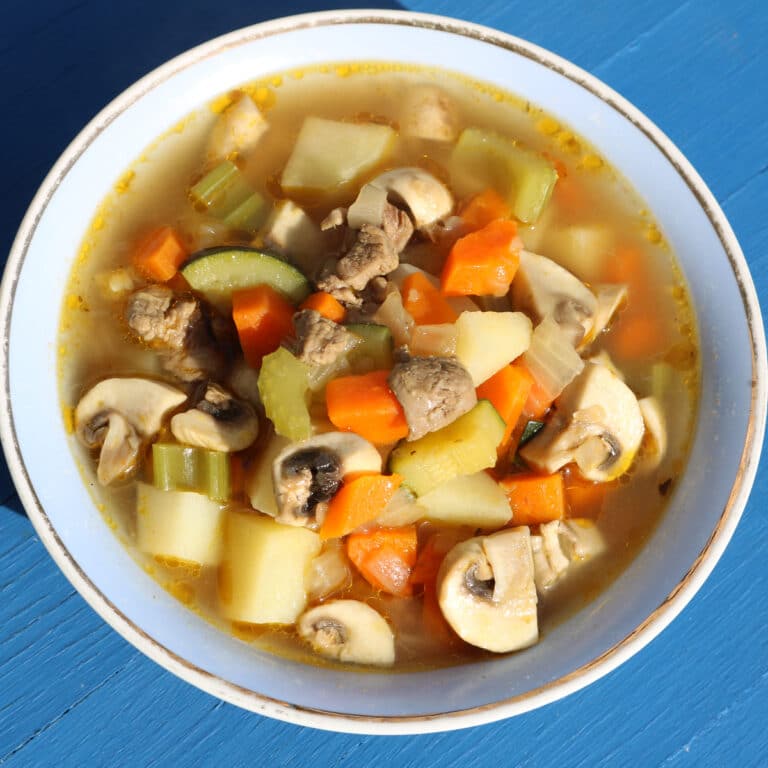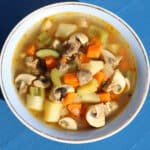 Meat and vegetable soup
Chunky meat and vegetable soup
Ingredients
1

large onion

chopped

200

g

lean lamb or beef fillet

diced 1cm thick
Spices
½

teaspoon

paprika

¼

teaspoon

turmeric

¼

teaspoon

ground coriander

¼

teaspoon

black pepper

¼

teaspoon

cumin
Vegetables
2

carrots

2-3

potatoes

1

zucchini

2

sticks celery

1

cup

mushrooms

good handful
Other
2

cups

chicken or vegetable broth

1-2

cups

boiling water

juice of half a lemon

mild olive oil

salt to taste
Instructions
Wash and prepare the vegetables, chop and set aside

Sauté the onion in a drizzle of mild olive oil until golden. Add the meat pieces with the spices and brown for a few minutes stirring often

Add the carrots, celery and zucchini and sauté for another few minutes topping up with another drizzle of mild olive oil if necessary

Add the warm broth and water and bring to the boil, then simmer for ten minutes.

Add the potatoes and mushroom, simmer for another 15 minutes

Taste the broth and add salt as necessary. Add the lemon juice just before you turn off the heat and serve with extra lemon wedges as necessary.
If you make any of our recipes let us know how it went by giving us a star rating below.
We have a lively Facebook group where we post frequent recipes and discuss Lebanese cooking in general, as well as a tiktok page where you can see your favourite Zaatar and Zaytoun recipes.
You may also like these recipes from the collection: