This is my most favourite pasta dish of all time, and the simplest and the quickest. The sauce is basically no cook and is composed of two main ingredients: pistachios and lemon.
There are no onions or garlics involved which is usually how I start most of my cooking.
Most of the recipes I found for pistachio pasta online involved cream or ricotta but I don't feel the pistachios need anymore sweetness and can handle a bit of sharpness from the lemon.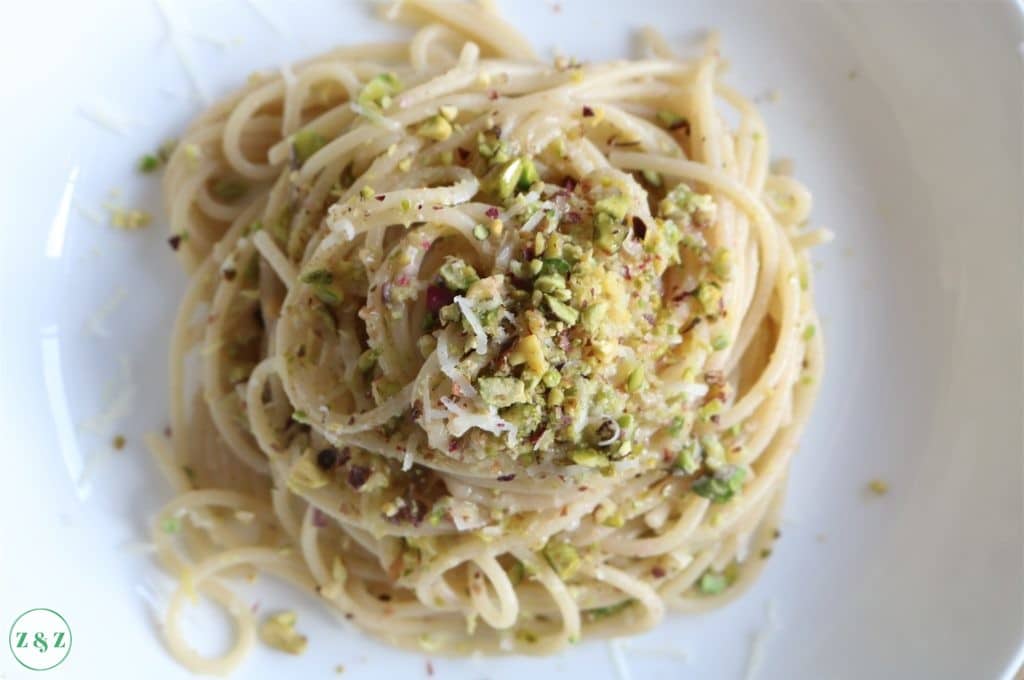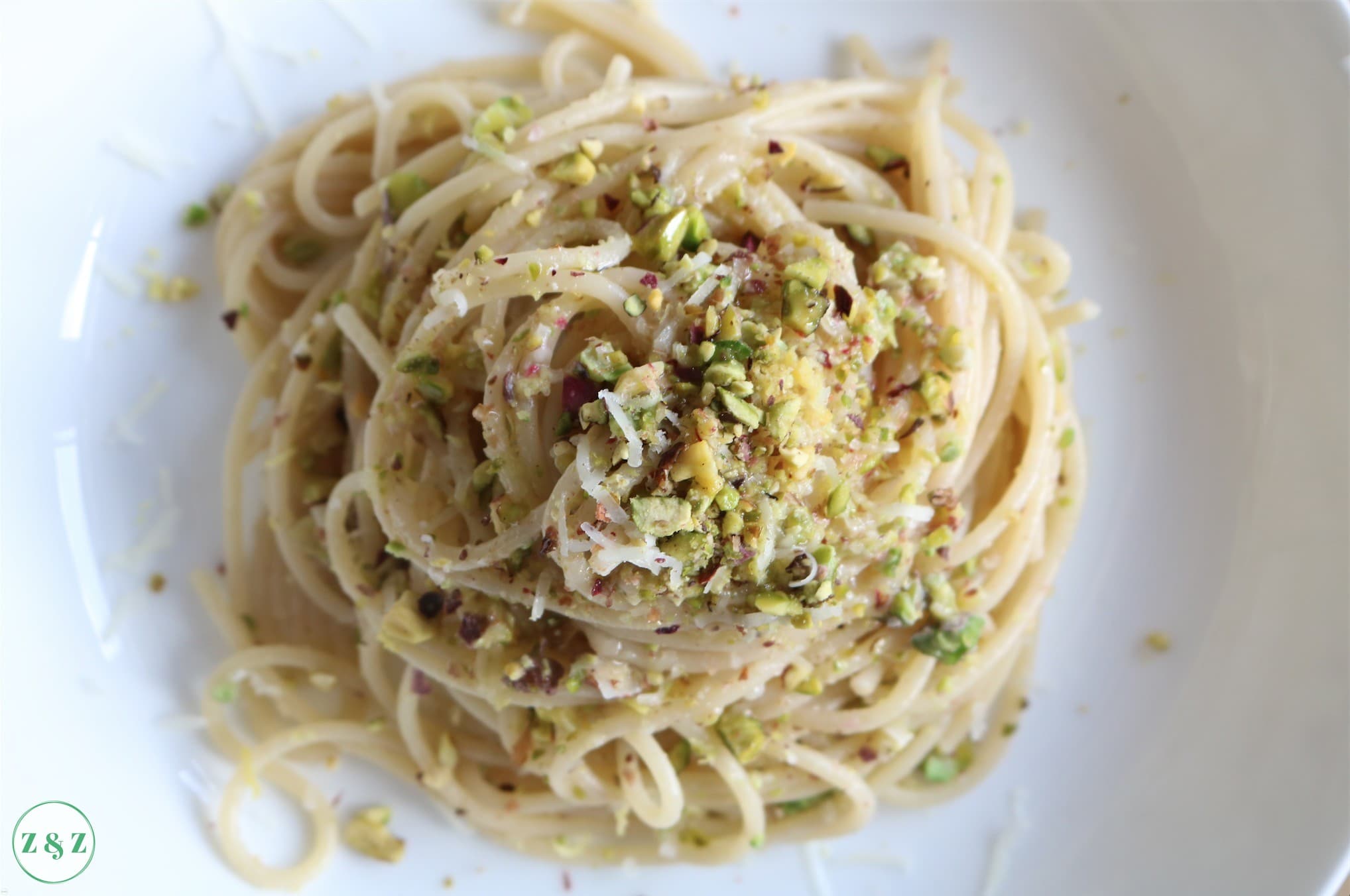 See below for the video recipe:
The pasta
Spaghetti is my go to pasta type even though Italians encourage us to change up the shape depending on the sauce, I just love it above all others.
Of course you can use any type of pasta you fancy and if you are really fabulous you can make your own pasta too.
The pistachios
When you blitz the pistachios, use pulse mode if possible and don't make it too fine.
I find it's best to keep the consistency varied, ranging from fine to coarse as the smaller pistachio bits will dissolve into the sauce and the coarser bits will give texture.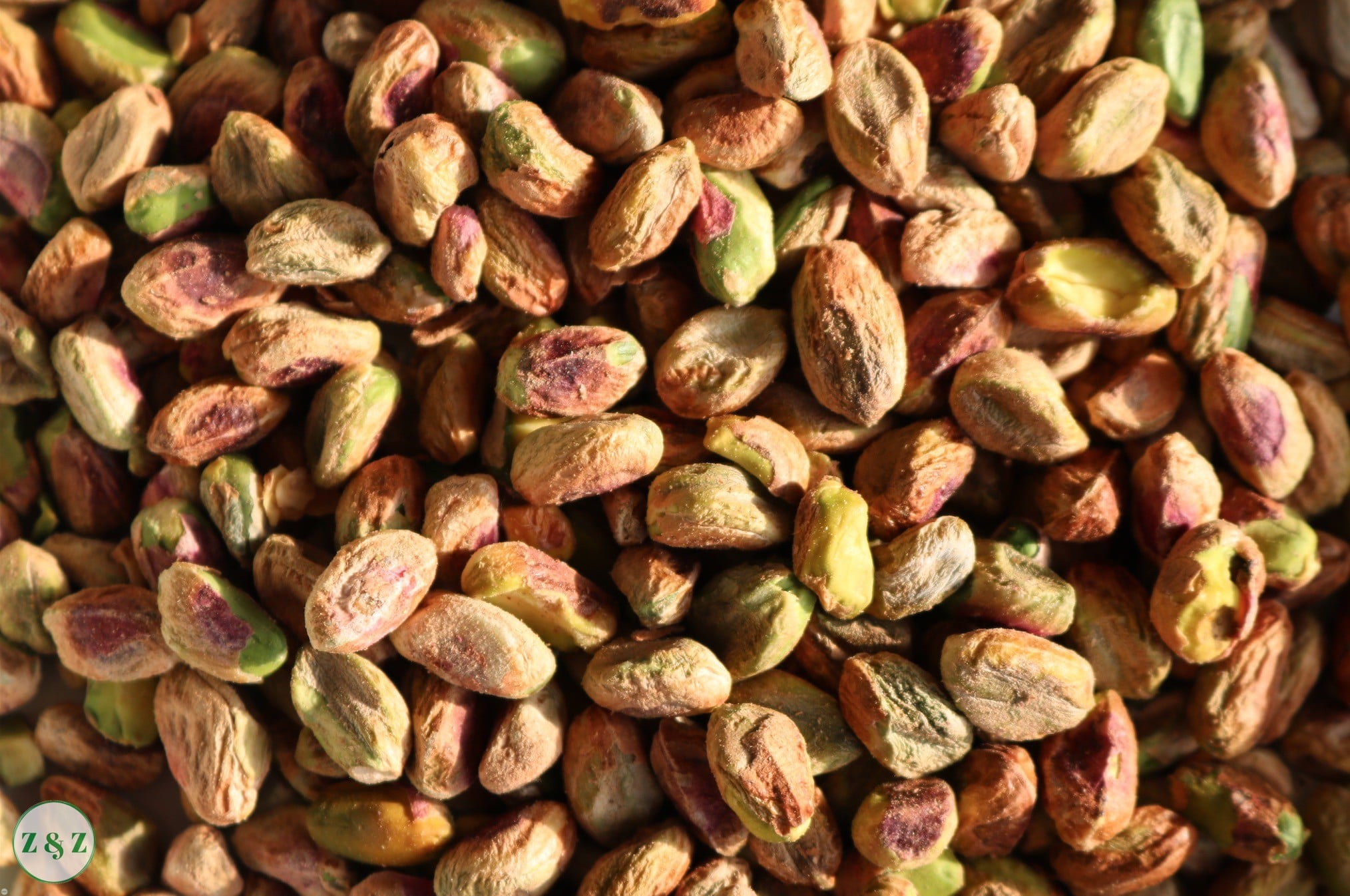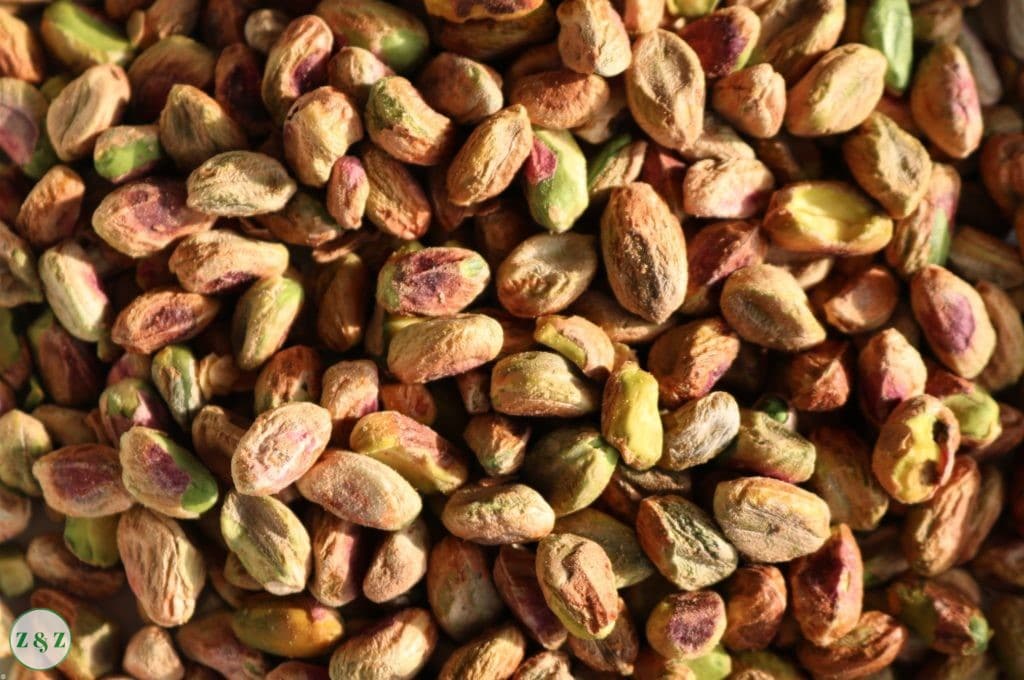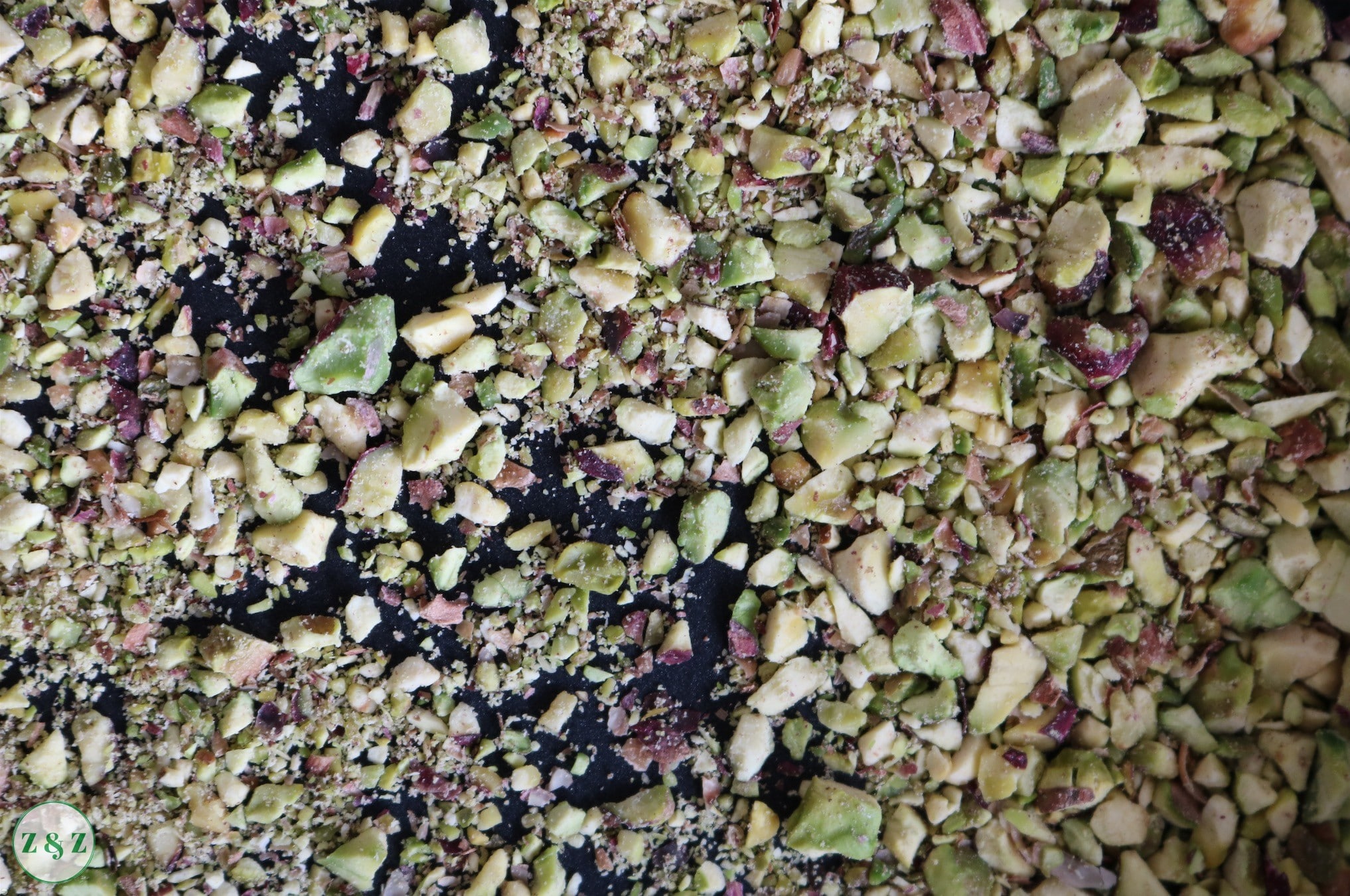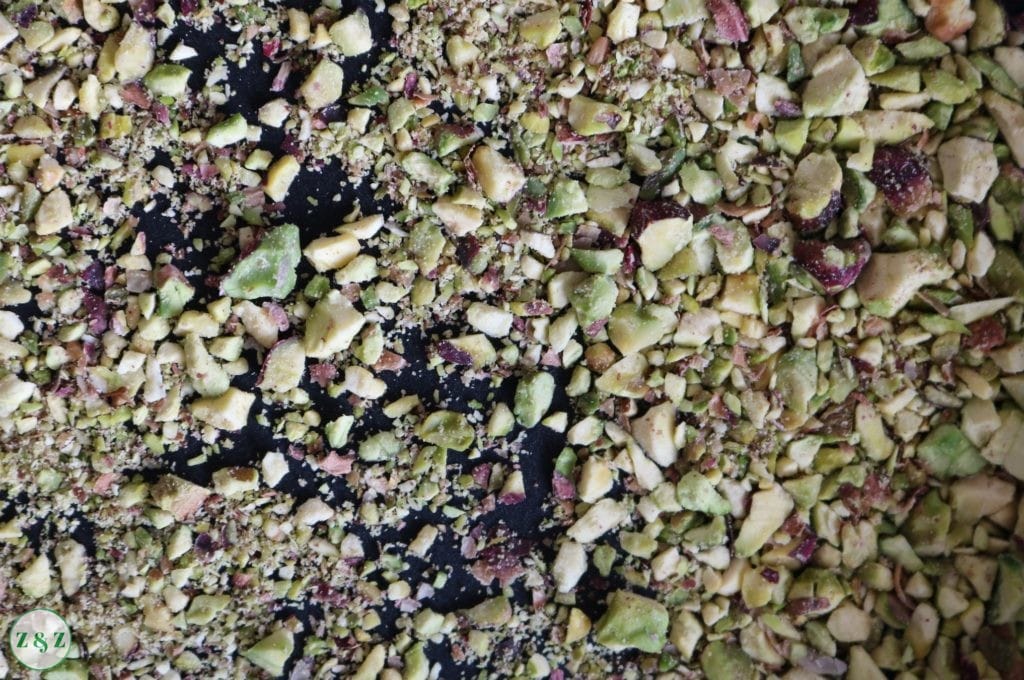 The lemons
I don't like to instruct people about buying organic things because they can decide that for themselves, but do try and at least buy one unwaxed loose organic lemon for zesting as pesticides seep into the skin and it is part of the final dish.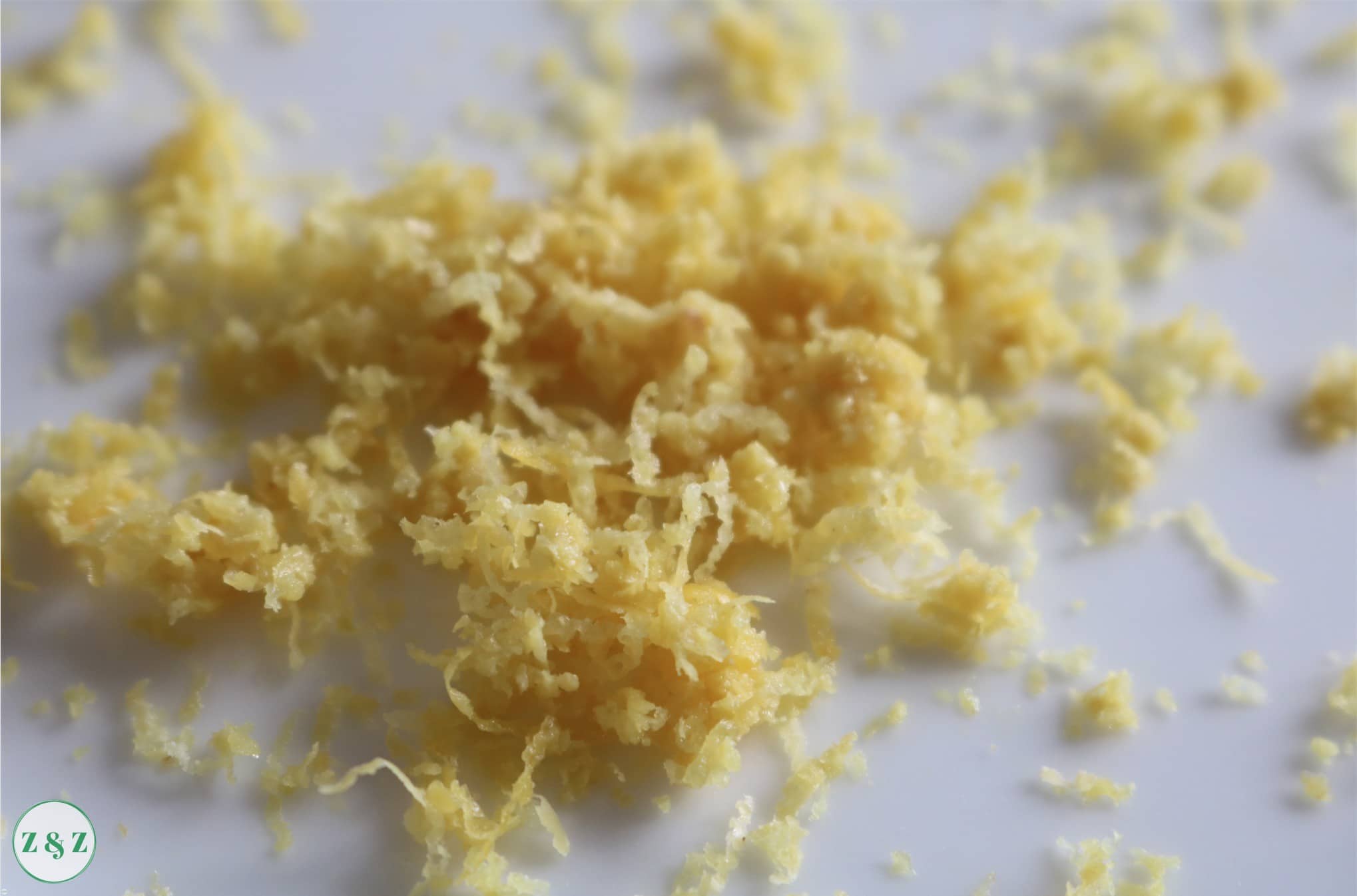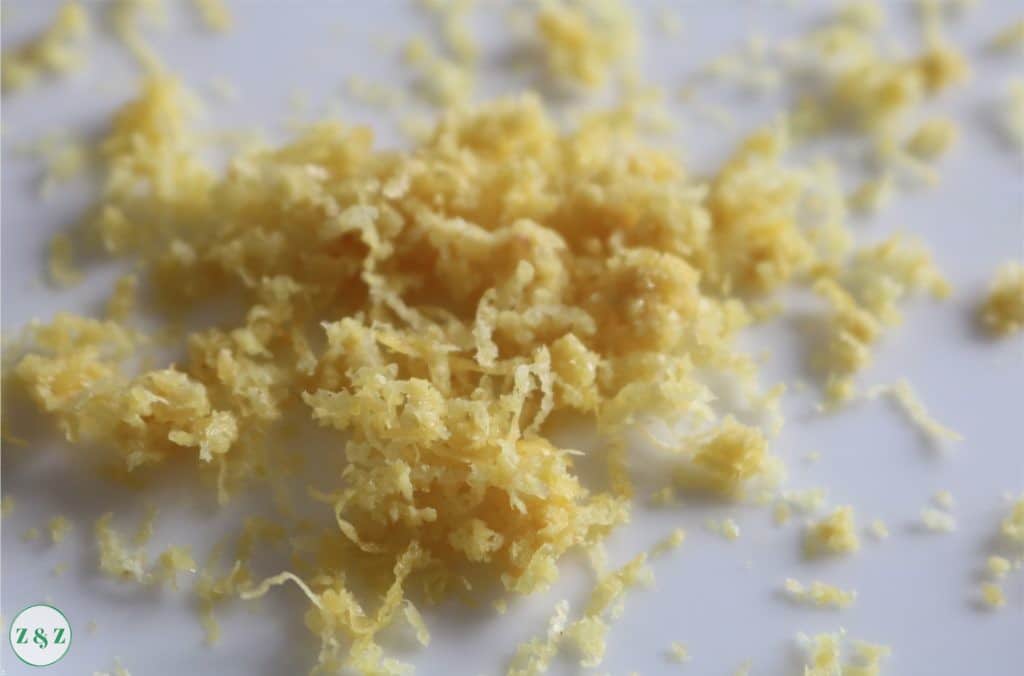 Finishing touches
Reserve your best olive oil for finishing off the pasta and the cheaper regular types for cooking with.
I also love to sprinkle some chilli flakes at the end but this is optional, as is the Pecorino (I'm a Pecorino girl, not really a fan of Parmesan).
However, these little finishing touches make it extra special so try it at least once.
The sauce is so good I have to resist licking the plate when i'm done (it's really hard 😭), but it's okay as it won't be too long until I make it again 🍝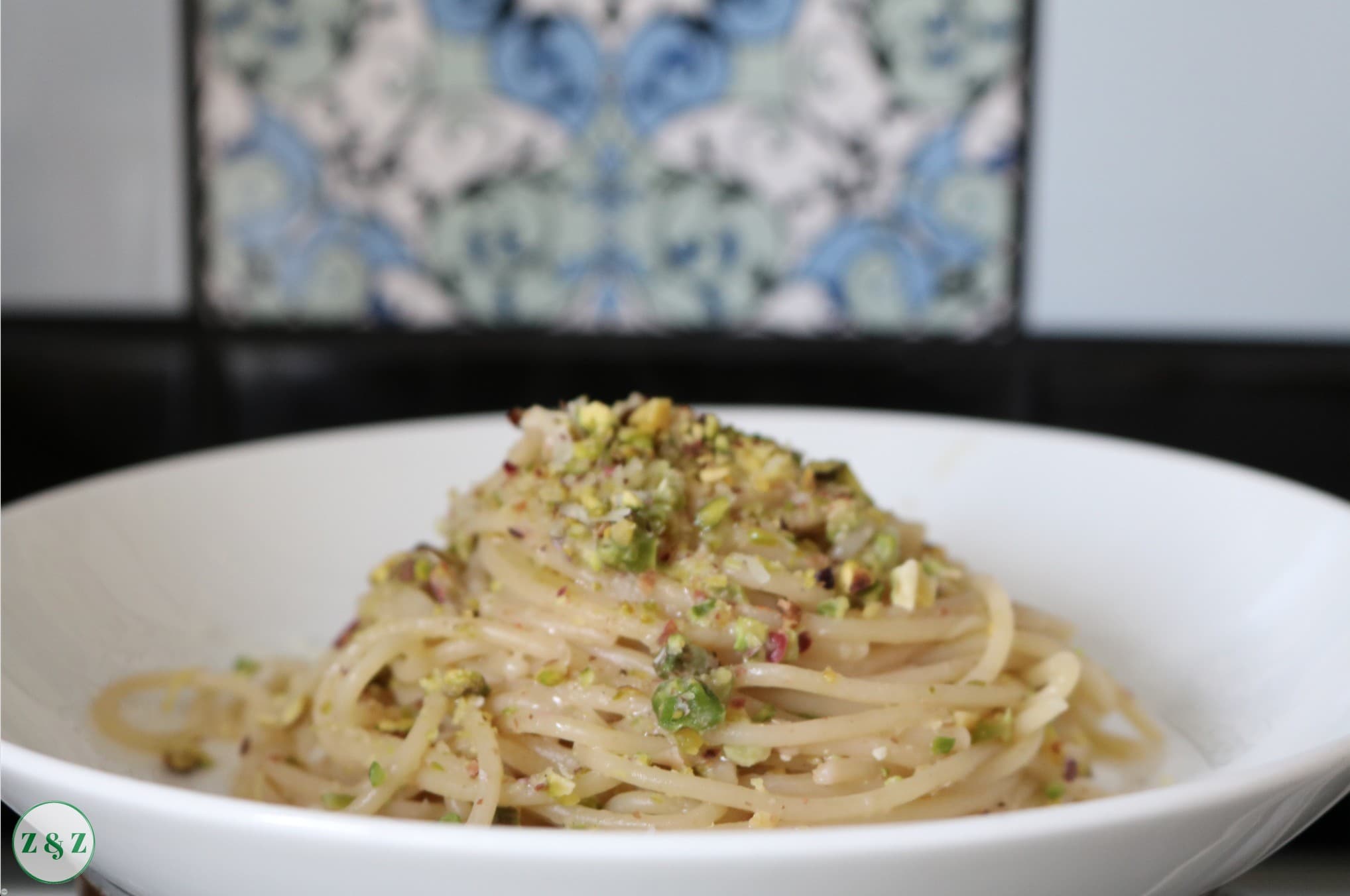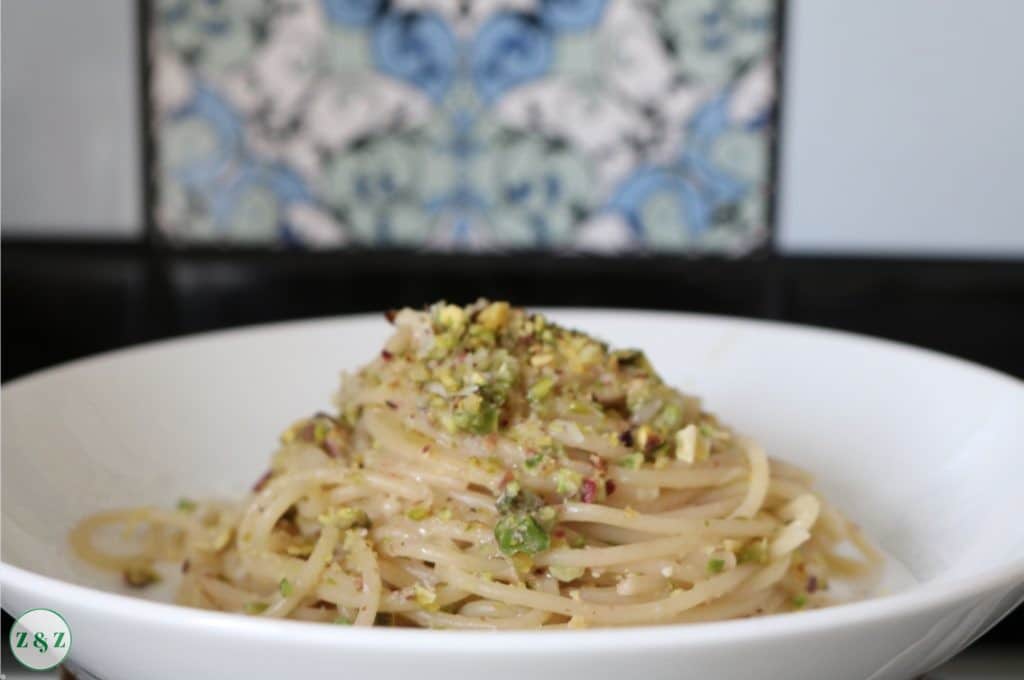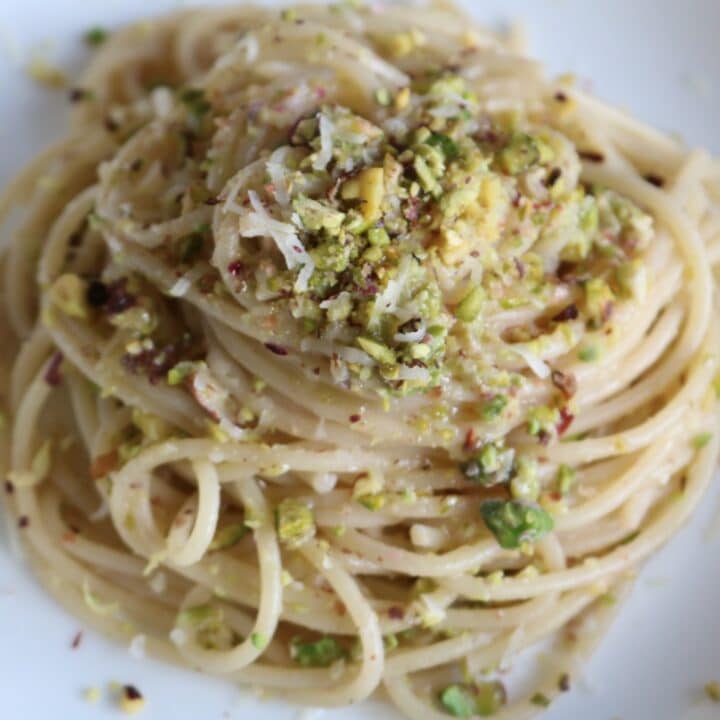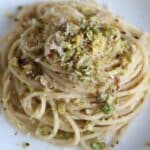 Pistachio Lemon Pasta
Ingredients
Pasta enough for 2 people

approx. 200g

3

tablespoons

of blitzed pistachio kernels

Zest of 1 lemon

2

tablespoon

of lemon juice

Approx. ½ teaspoon of salt

A teeny tiny pinch of chilli flakes

A drizzle of extra virgin olive oil for finishing

A sprinkling of finely grated Pecorino
Instructions
Cook the pasta as per instructions in well salted water

Warm up the blitzed pistachio and lemon zest in a pan for 2-3 minutes until you smell the aroma. Do not burn

Add 1 tablespoon of lemon juice, the tiniest pinch of chilli flakes and salt. Stir together and turn the heat to the lowest setting

Before the pasta is done by 2 minutes, transfer to the pistachio pan with tongs. Reserve some liquid for later

Cook the pasta for another two minutes on medium heat, adding a little pasta water if it gets too dry. Turn the heat off when the pasta is cooked but still a bit firm

Add another tablespoon of lemon juice and adjust the salt as necessary by tasting a strand. Drizzle some good extra virgin olive oil to finish

Transfer to a wide bowl and sprinkle some grated pecorino and extra pistachio bits on top

Resist licking the plate when you're done 😂
Recipe Video
If you make any of our recipes let us know how it went by giving us a star rating below.
We have a lively Facebook group where we post frequent recipes and discuss Lebanese cooking in general, as well as a handy Pinterest page where you can save all of your favourite Zaatar and Zaytoun recipes.
You may also like these other recipes from the Zaatar and Zaytoun collection: