The secret to perfectly roasted cauliflower is to let it dry as much as you can before you put it in the oven, preferably in direct sunlight, sprinkling salt on top will help dehydrate it further.
If you wash it and put it in a crowded pan, it will steam which will create that unpleasant boiled cauliflower taste you may have come across in your school canteen.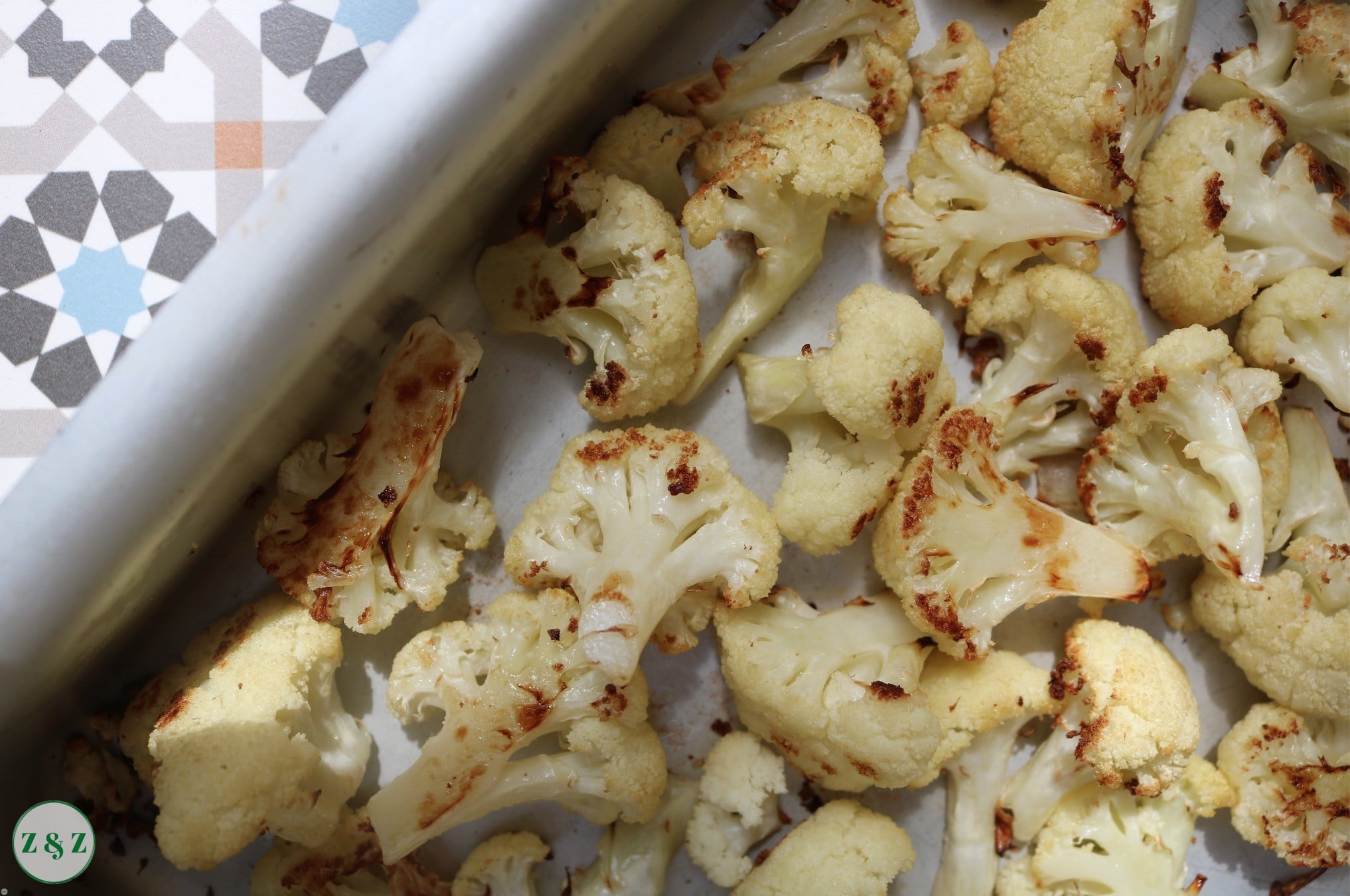 Roasted cauliflower is perfect as a side dish but can also make a healthy light dinner on it's own.
It can also be added to salads and goes very well with hummus and grilled aubergine slices.
Some people like to sprinkle a little lemon on top before serving but for once (😱 shock horror) I don't think the lemon is necessary.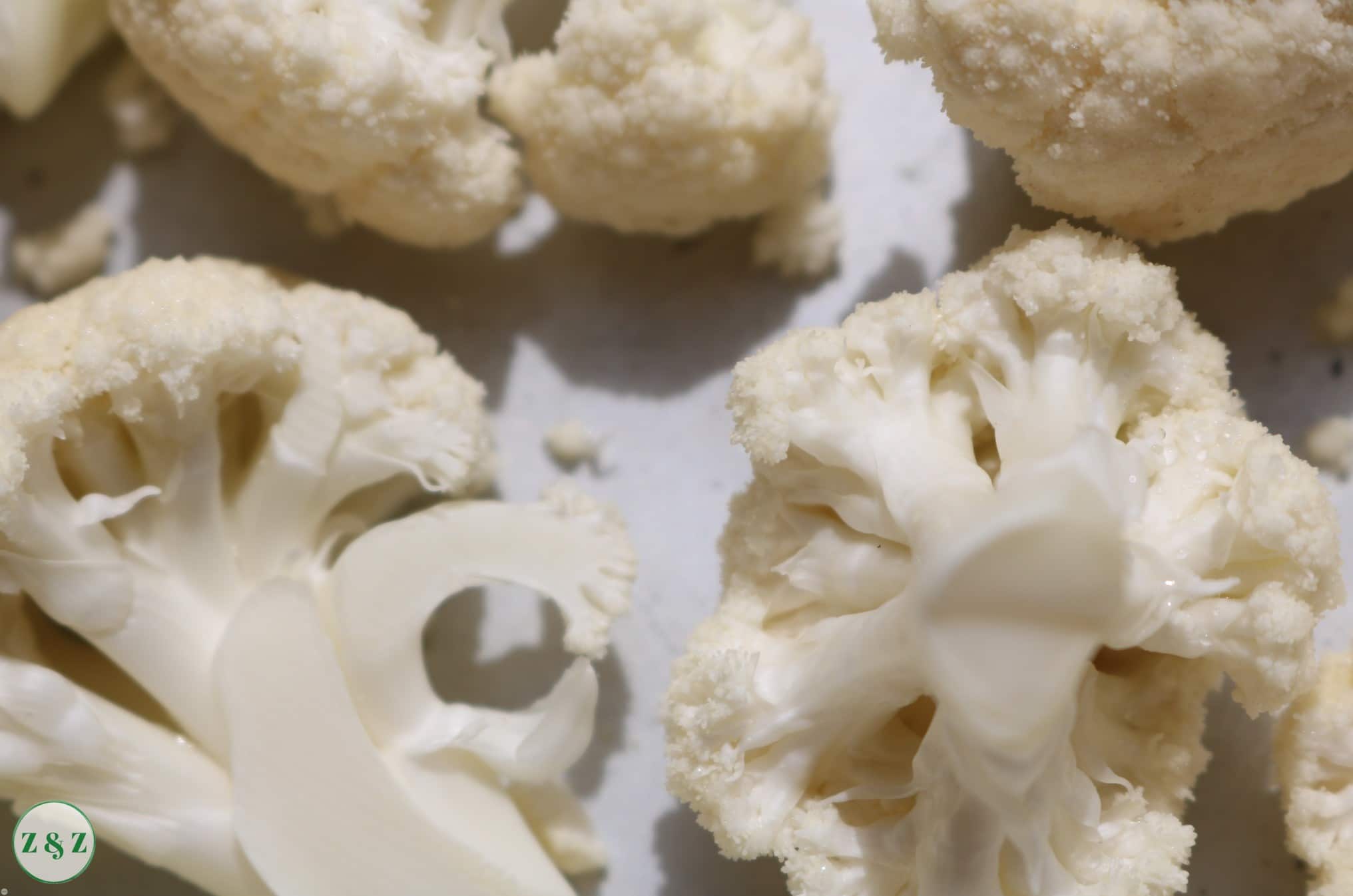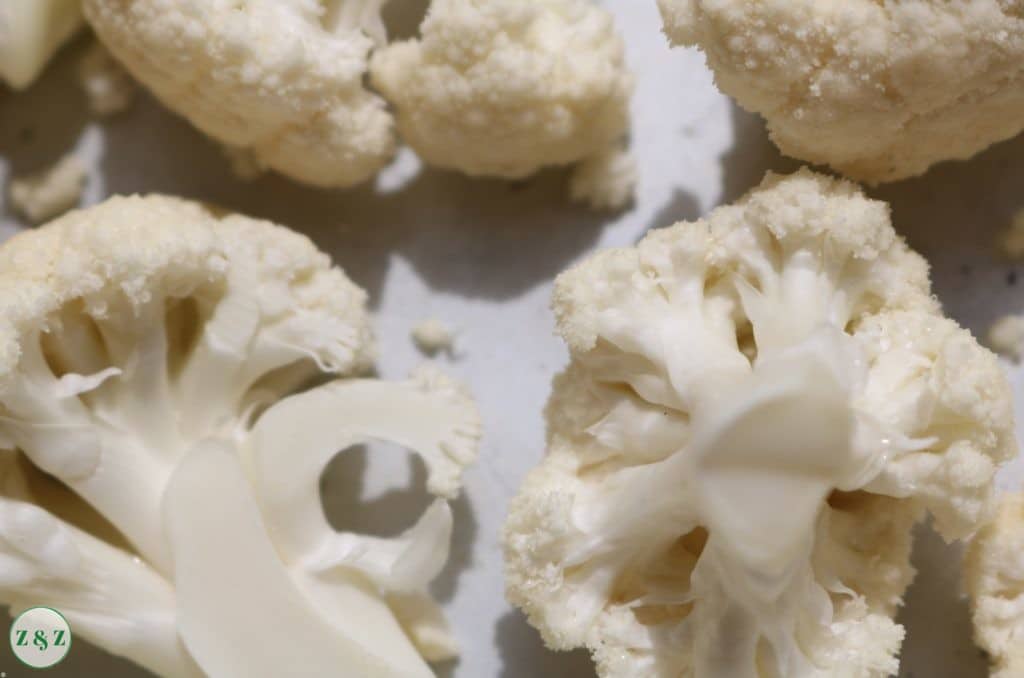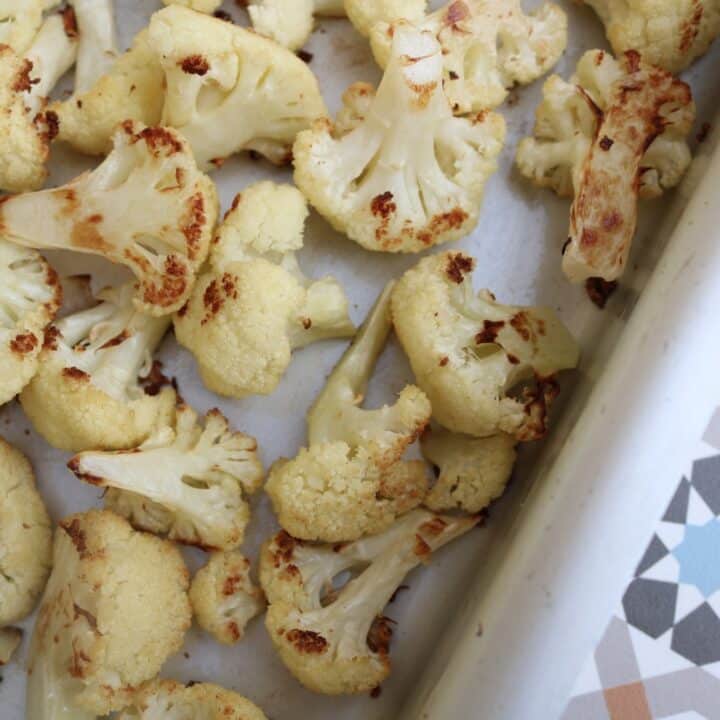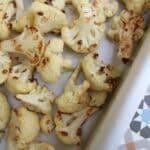 Roasted Cauliflower
Ingredients
1

cauliflower

¼

teaspoon

salt

3

tablespoon

regular olive oil

good drizzle
Instructions
Wash and cut the cauliflower into small florets.

Sprinkle with salt and leave to dry, preferably in direct sunlight.

Heat the oven to 170°C and lay the cauliflower onto a wide sheet pan.

Drizzle with regular olive oil and mix well (better to do it with your hands).

Roast for 30 minutes, turning the florets every 15 minutes.
Recipe Notes
-Leave the cauliflower to dry out for a few hours, if you don't have time shake well and pat dry with some kitchen towels.
-If you have a big cauliflower, you might need to use 2 sheet pans as you don't want to crowd them too much.
If you make any of our recipes let us know how it went via our Social Media platforms.
We have a lively Facebook group where we post frequent recipes and discuss Lebanese cooking in general, as well as a handy tiktok page where you can save all of your favourite Zaatar and Zaytoun recipes!
You might also like these recipe from the Zaatar and Zaytoun collection: