Swiss chard is so underrated. It's not as tough as kale but more robust than spinach, making it perfect for sides.
Lebanese people, as a diverse bunch who argue about everything do agree on one thing; if you add lemon, olive oil and salt to any vegetable it will instantly taste better.
Sometimes, depending on said vegetable, it will be elevated by adding some garlic, which is what we do here.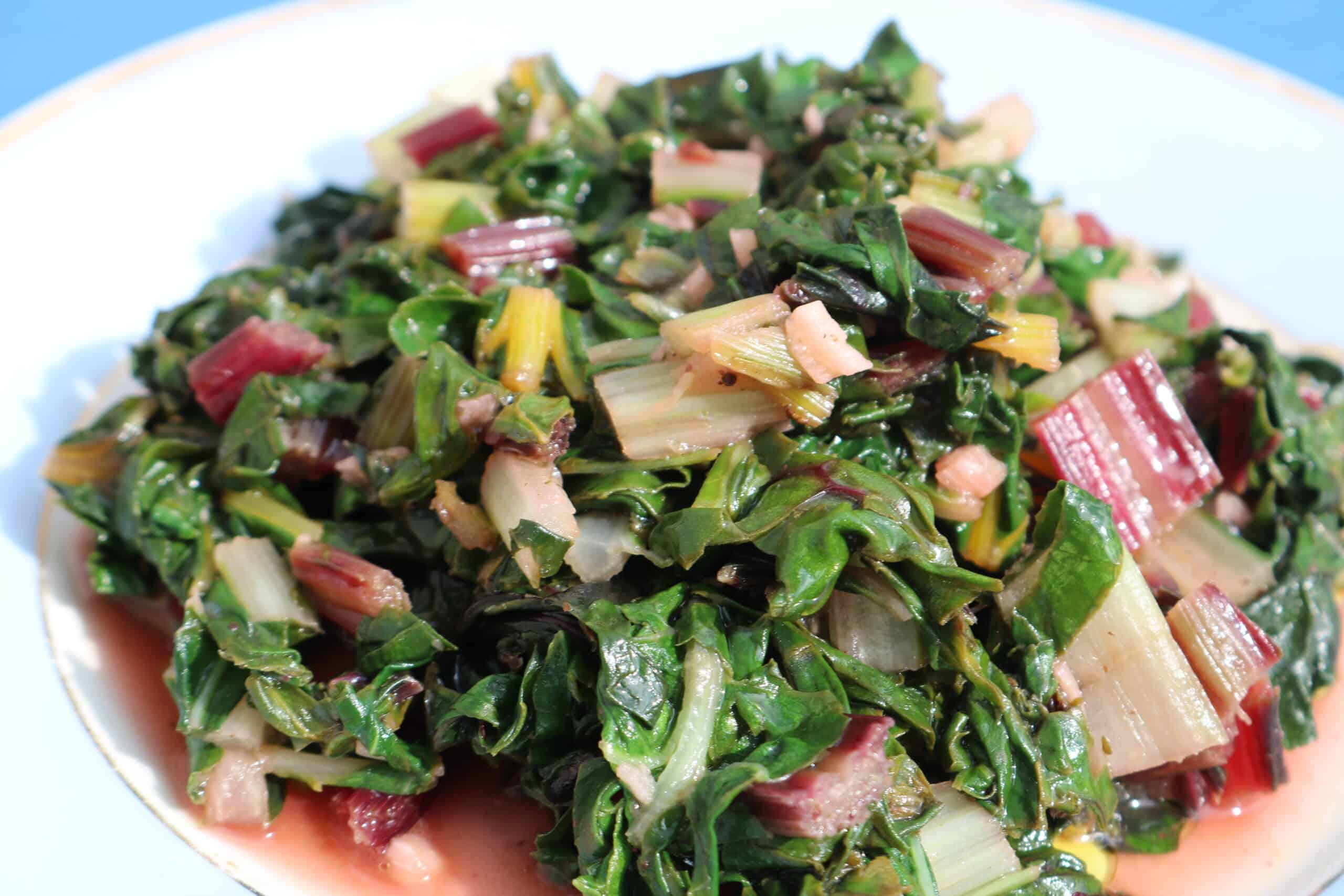 I love using rainbow swiss chard simply because it looks prettier and i'm convinced it tastes better too though I have no scientific proof to back up my claim.
Simply roughly chop up the swiss chard and sauté in a drizzle of mild olive oil with a clove of garlic.
Sprinkle on a good pinch of black pepper and salt and then add the lemon just before turning the heat off.
I always add the lemon at the end so it doesn't lose it's acidity through cooking.
You don't need to cook the chard for more than five minutes as that will be enough to wilt down the leaves just enough to keep all the vitamins and minerals in.
Obviously if you are a garlic fan, double up the cloves.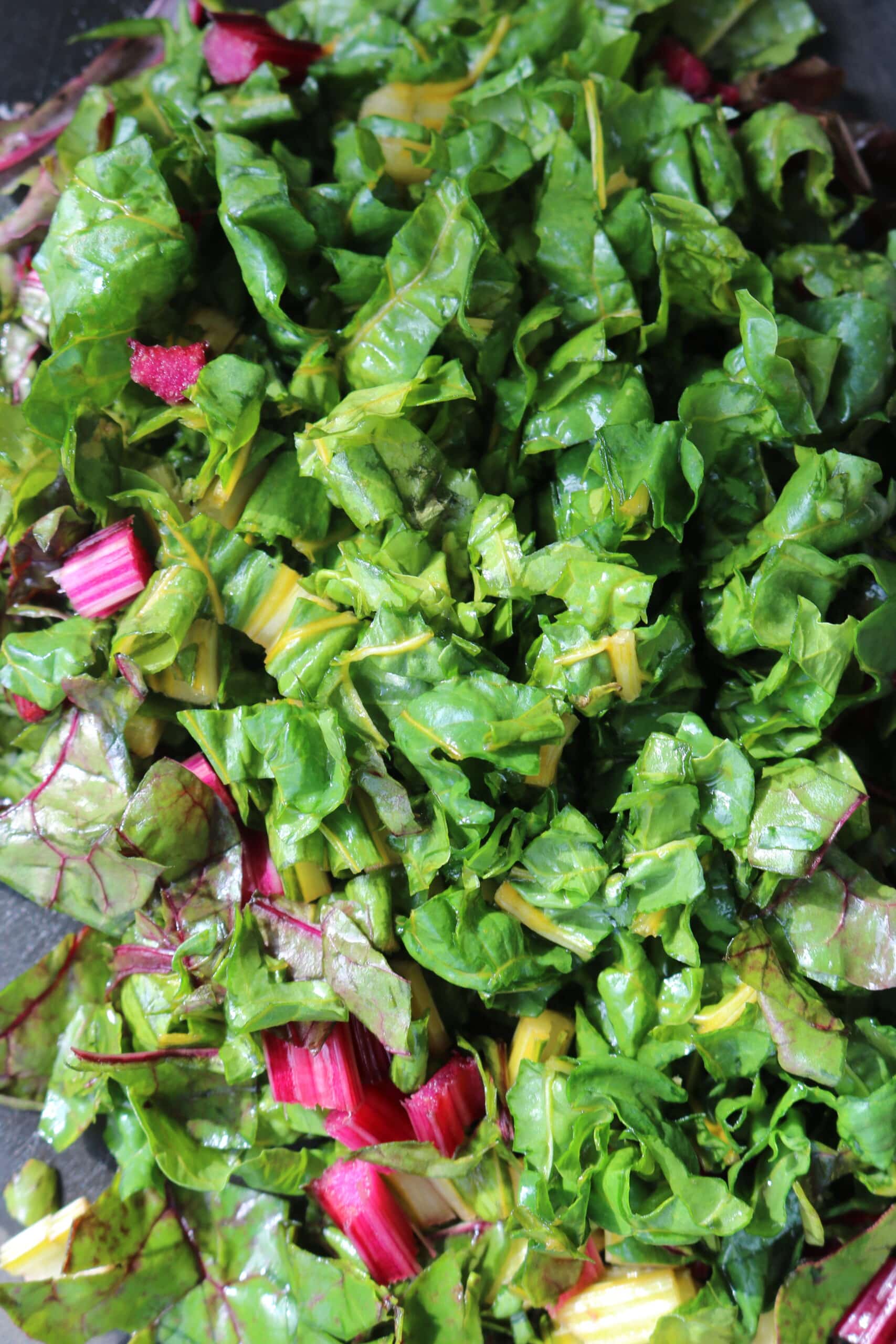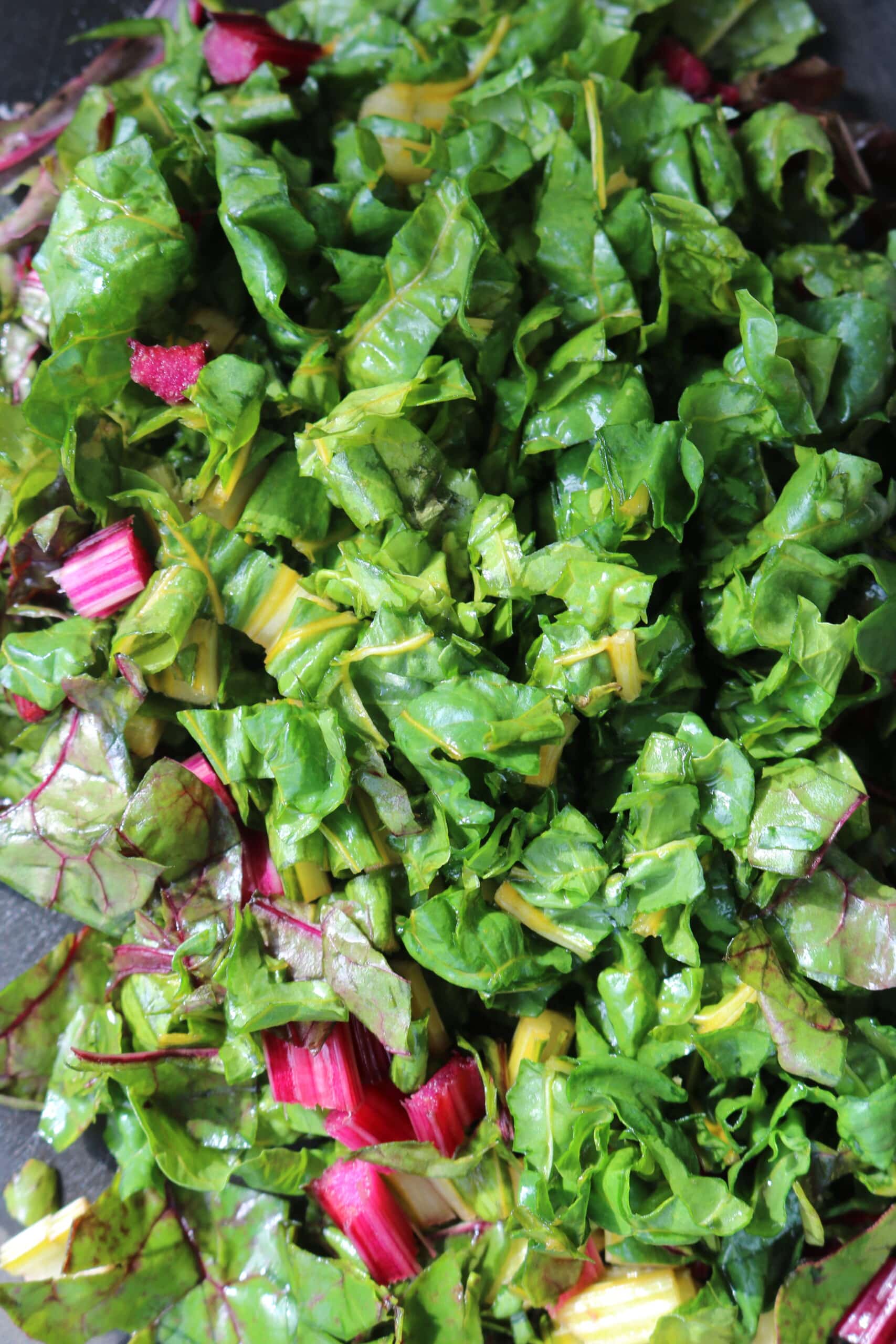 You can also add a tiny handful of cilantro (fresh coriander) near the end to give and extra depth of flavour.
A teeny tiny hint of 7 spice will also make it more interesting.
You can apply exactly the same process (garlic in olive oil, salt and pepper then lemon at the end) with green beans, spinach, cavolo nero, bok-choi or even broccoli.
You might like to serve these garlicky swiss chard with mash, mujadara or chickpea and bulgur wheat pilaf.
You can only know if your dish is successful at the end by tasting it a bit to balance out the seasoning. Add salt if it's too sharp and add lemon if it's too dull.
I always like to finish off any greens with another drizzle of extra virgin olive oil.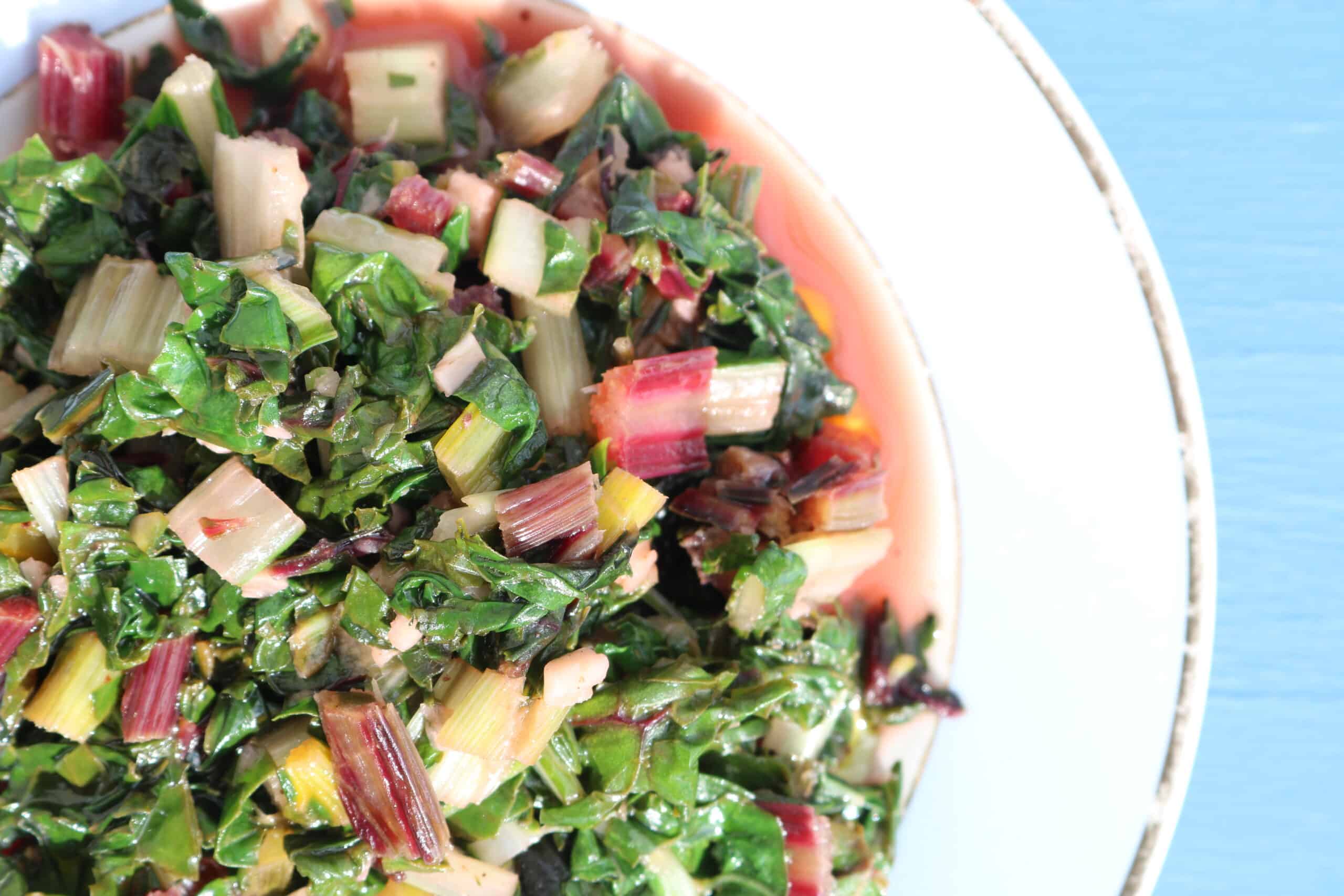 Garlicky Swiss Chard
Chard sauteéd in garlic, lemon and olive oil
Ingredients
1

large bunch of swiss chard

roughly chopped

1

garlic clove

minced

drizzle of olive oil

pinch

of salt and pepper to taste

squeeze of lemon
Instructions
In a deep pan, sauté the minced garlic clove in a drizzle of olive oil over low heat until it starts to turn beige (not dark)

Then add the roughly chopped chard, salt and pepper. Turn up the heat to medium and sauté for another few minutes until wilted (around five mins in total)

Add a good squeeze of lemon before turning off the heat and taste to adjust the seasoning as necessary

You can add another drizzle of extra virgin olive oil just before serving (optional).
If you make any of our recipes let us know how it went by giving us a star rating below.
Check out our Youtube page for full video tutorials, our Facebook group to discuss Lebanese cooking, as well as our tiktok page for quick tips.
You may also like these recipes from the collection: