Zucchini (or courgettes) are great flavour absorbers and go really well with pulses and grains.
This is another one of those overlooked Lebanese classics that can feed a whole family cheaply and healthily.
The Zucchini we find in London are dark and larger in size, not like those light green ones you find in Lebanon but serve their purpose well enough.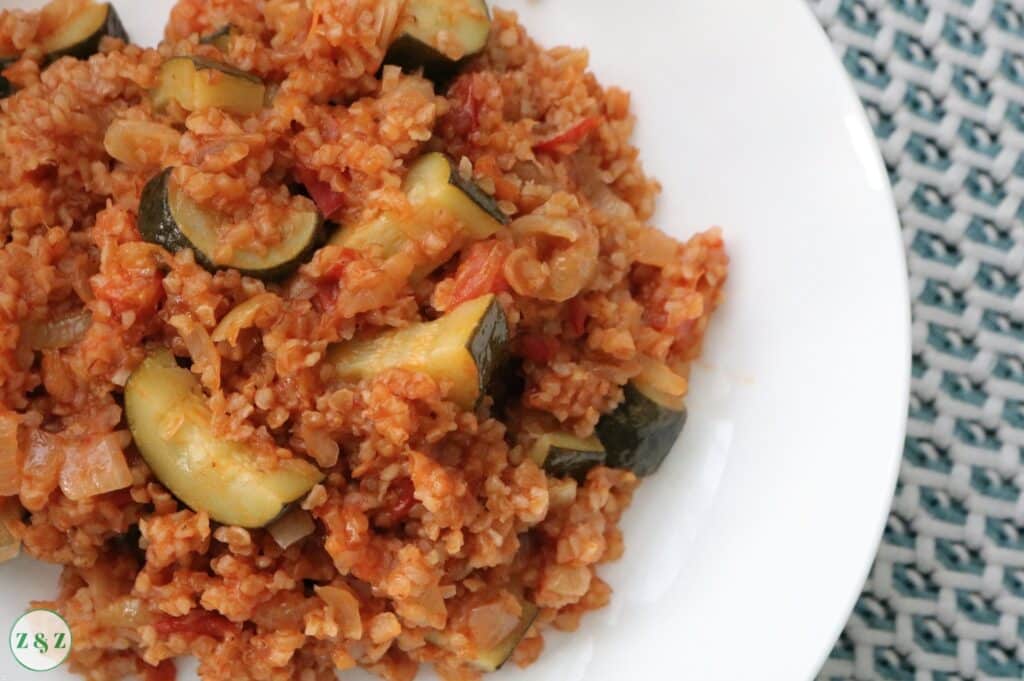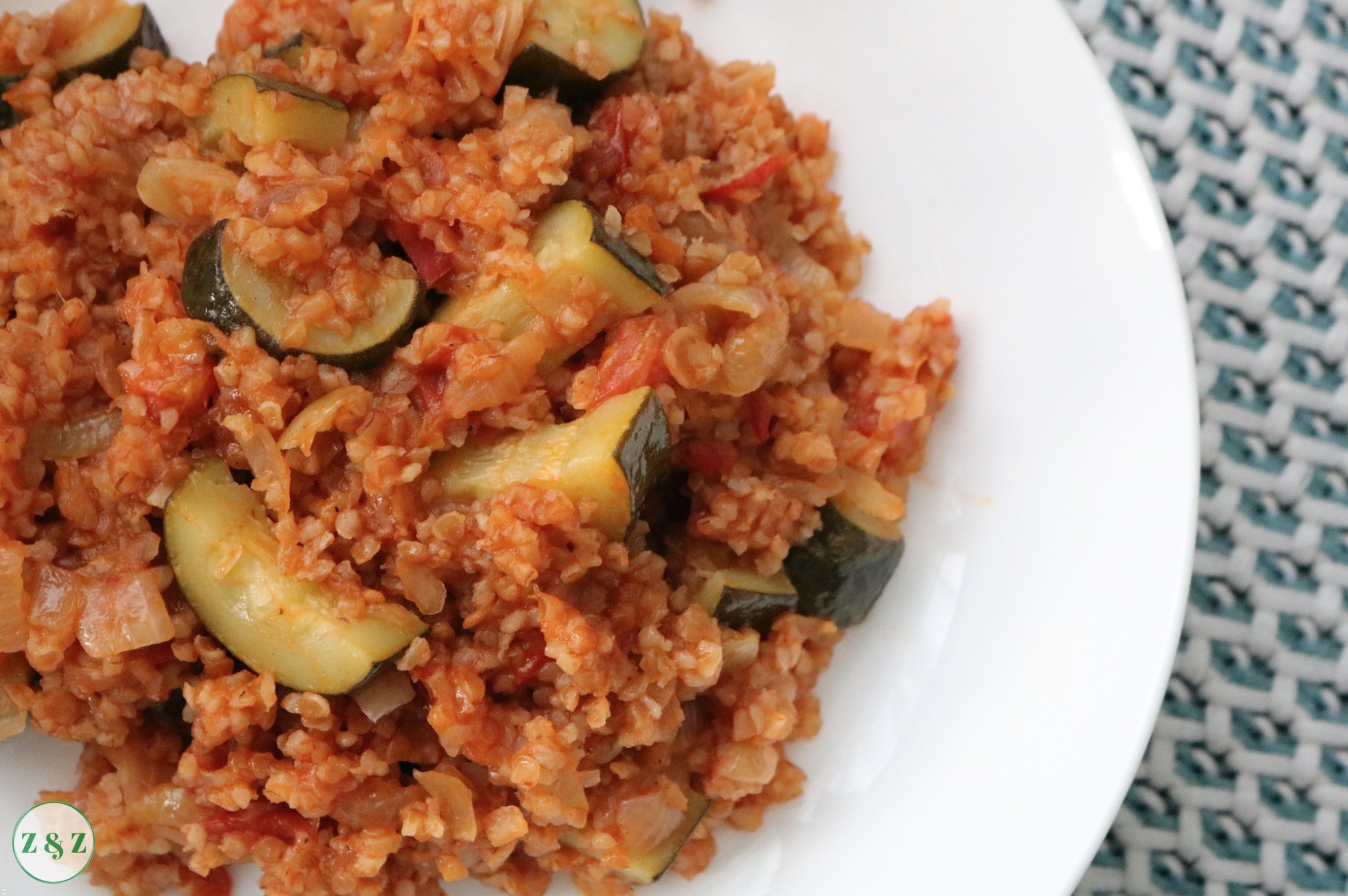 You can use any variety of zucchini really, though you might have to cook the smaller ones a little less so as not to overdo them
The tomatoes
The tomatoes in this dish add tanginess and the bulgur wheat texture.
I have chosen to cook the fresh tomato sauce separately before adding to the Zucchini so they don't overcook, though some people add the tomatoes to the Zucchini and onions to make it one pot cooking.
You can use a can of tomatoes or some tomato concentrate and water instead of fresh tomatoes if the situation requires it.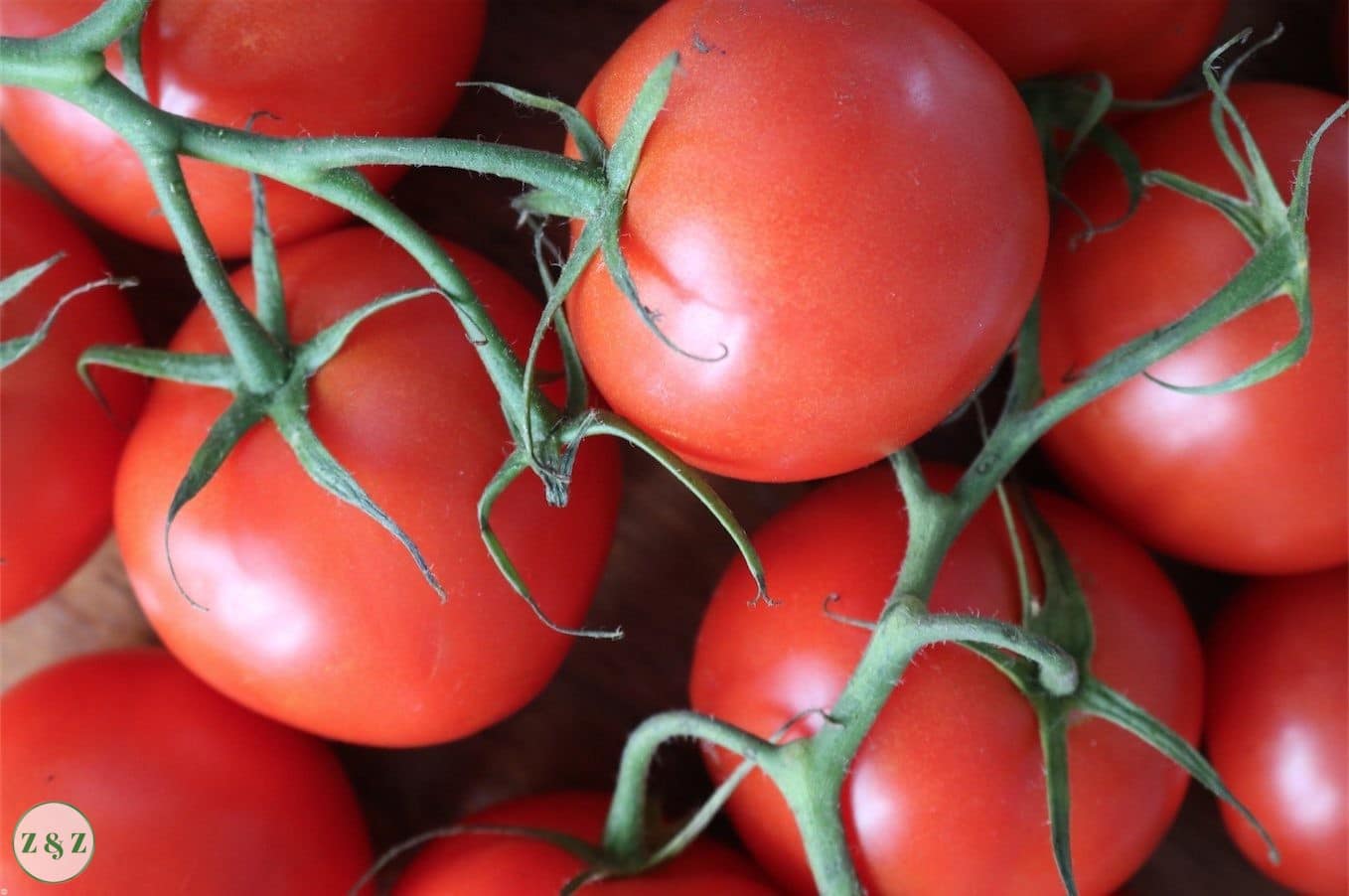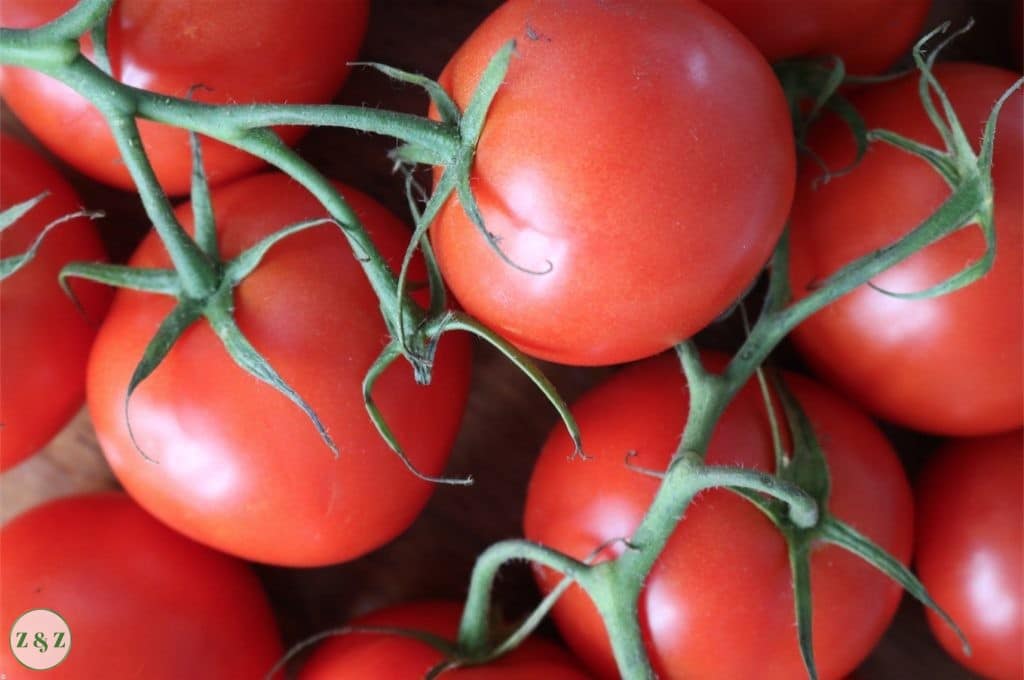 Top tips
As with most of my foods, I double up on onions in comparison to the traditional recipes as I feel they add a nice savoury flavour which enhances everything else.
Spice is used sparingly here, you only need a pinch of 7 spice and black pepper.
Coarse bulgur wheat is used rather than fine to keep it chunky and you want to be gentle when stirring it at the end to avoid squishing the Zucchini.
Serving suggestions
The overall dish should not be too dry or saucy, so you can scoop it up with some fresh pitta bread.
It can also be eaten cold the next day though I prefer it piping hot, especially because winter is most definitely coming.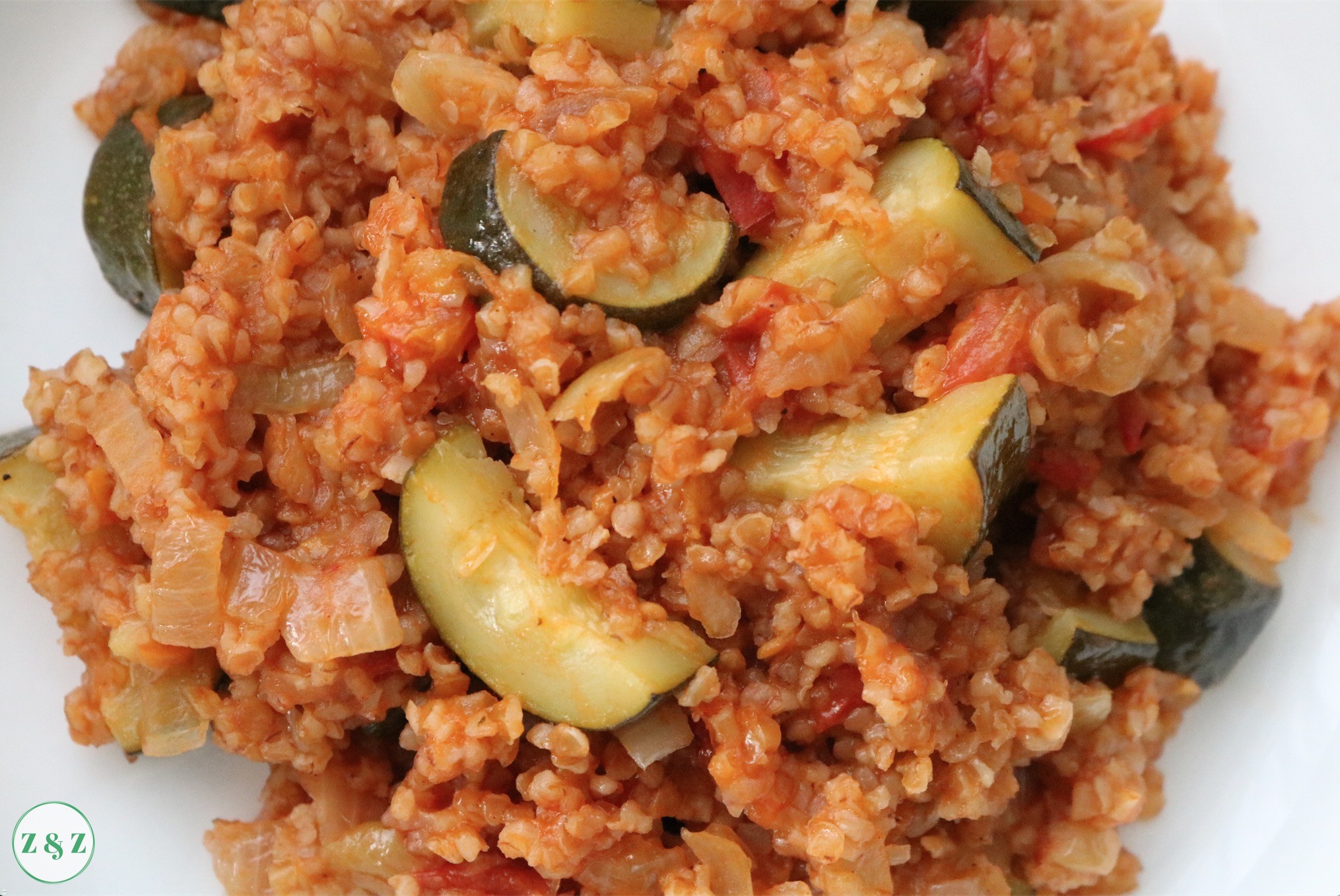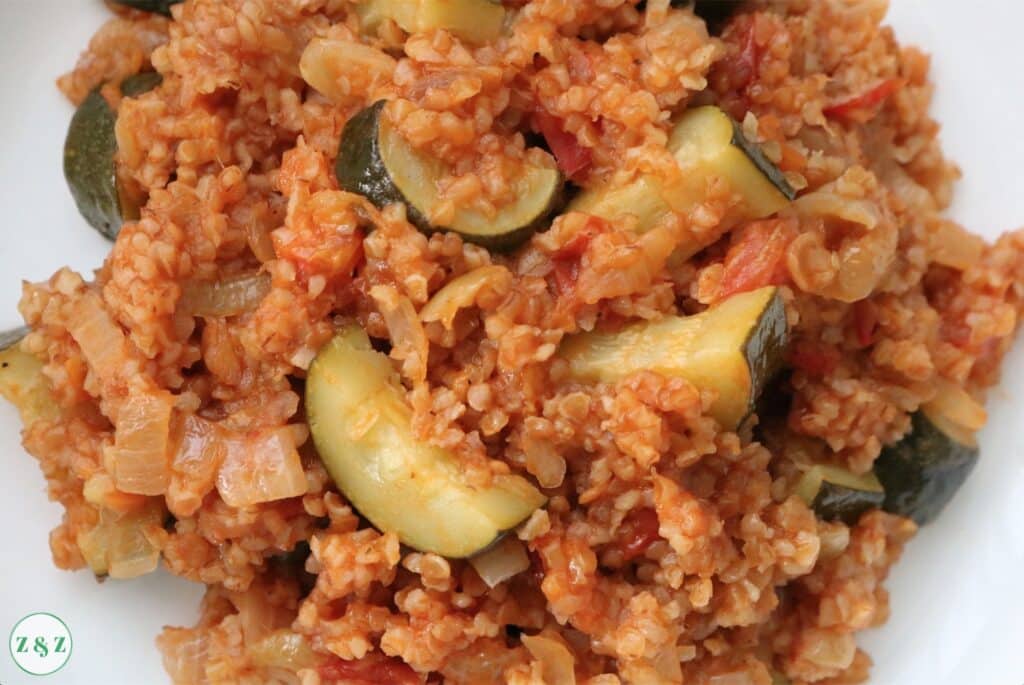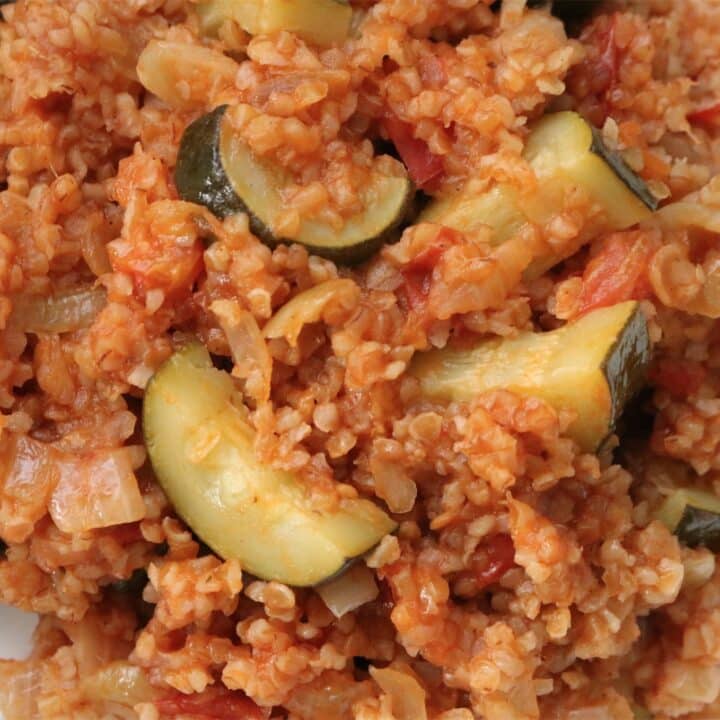 Zucchini with Bulgur Wheat and Tomatoes
Zucchini (courgettes) cooked with bulgur wheat in a tomato sauce
Ingredients
2

onions

chopped

3

medium sized Zucchini

chopped 2cm thick

4-5

medium tomatoes

chopped

1

teaspoon

tomato concentrate

Pinch

of black pepper

¼

teaspoon

7 spice

1

cup

of coarse bulgur wheat

Salt to taste

Boiling water to cover

approx 2-3 cups
Instructions
Sauté the onions in 2-3 tablespoons of regular cooking olive oil or vegetable oil until golden on medium high heat

In a separate pot, add the fresh tomatoes with a spoon of tomato concentrate and about a cup of boiled water

Add the 7 spice and black pepper to the tomatoes along with approximately half a tablespoon of salt, bring to the boil then reduce the heat to medium

Add the chopped Zucchini to the onions once golden and cook for another 5-10 minutes so that they are half done, then add them to the tomato sauce

Add the bulgur wheat to the pot and enough boiling water to just about cover. Simmer on low heat for about 20-30 minutes, making sure you adjust the salt levels five minutes before the end

Serve with fresh bread, and an optional side plate of herbs and radishes.
If you make any of our recipes let us know how it went by giving us a star rating below.
We have a lively Facebook group where we post frequent recipes and discuss Lebanese cooking in general, as well as a tiktok page.
You may also like these recipes from the collection: