Who else from the Middle-East grew up eating yogurt pasta? What about yoghurt and rice? Yes I can see all Arabs nodding along and it says so much about our simple and comforting cuisine.
This version is the grown up one with garlic and a hint of dried mint. I really mean a hint as too much dried mint can be nauseating.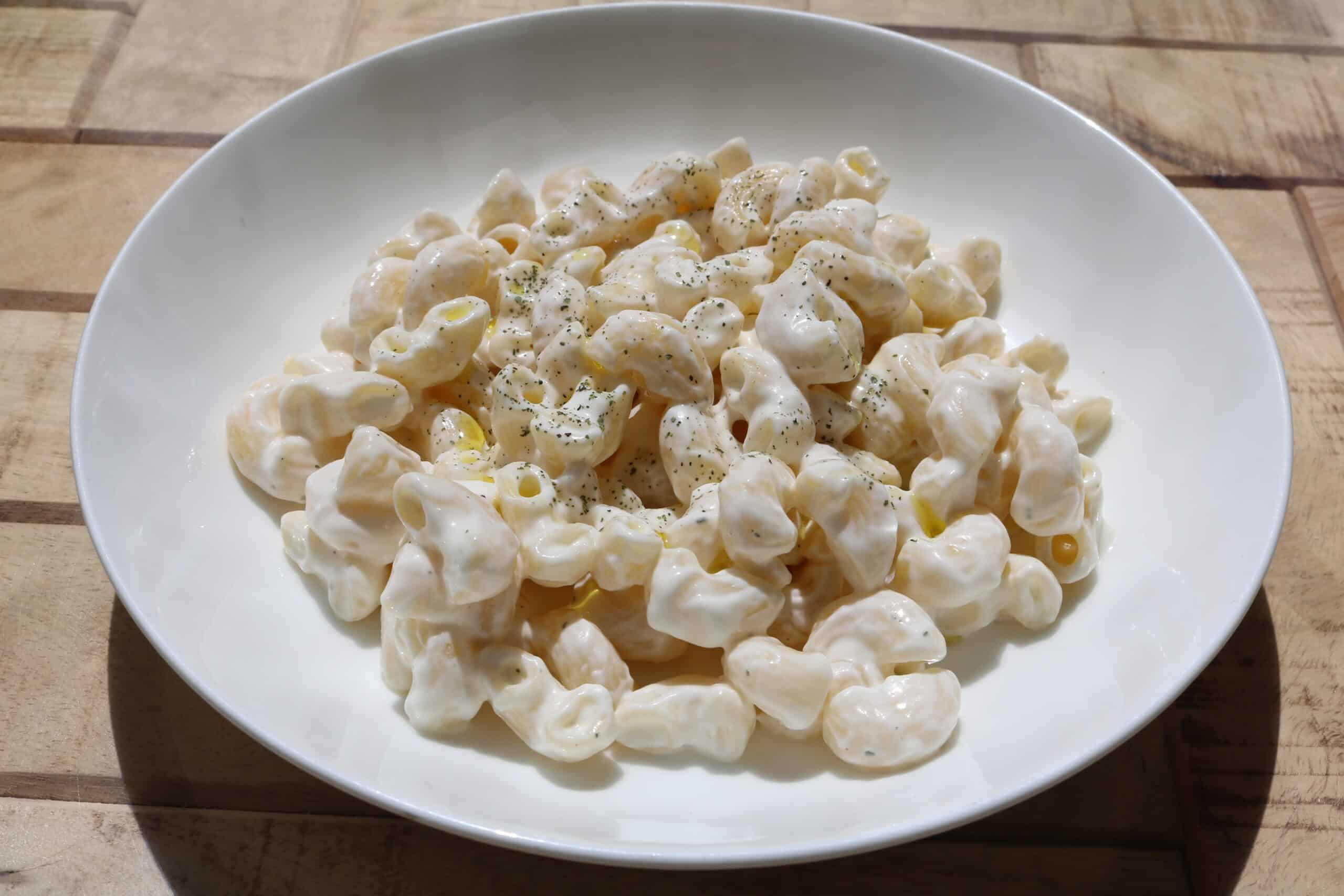 As with many simple dishes, it really comes down to perfecting the seasoning. A little sprinkle of salt is all you need, but taste it and adjust as necessary
Top tips
Though my mum used to make this spaghetti, I prefer the shorter pasta shapes like macaroni or cheffiri i rigati, as i've used here.
They tend to hold more of the sauce and the yoghurt doesn't spatter everywhere as it does when you slurp spaghetti.
Any plain yoghurt will do. The Greek style ones in the supermarket have usually been strained once over in comparison to the plain yoghurt. Any unflavoured yoghurt will do.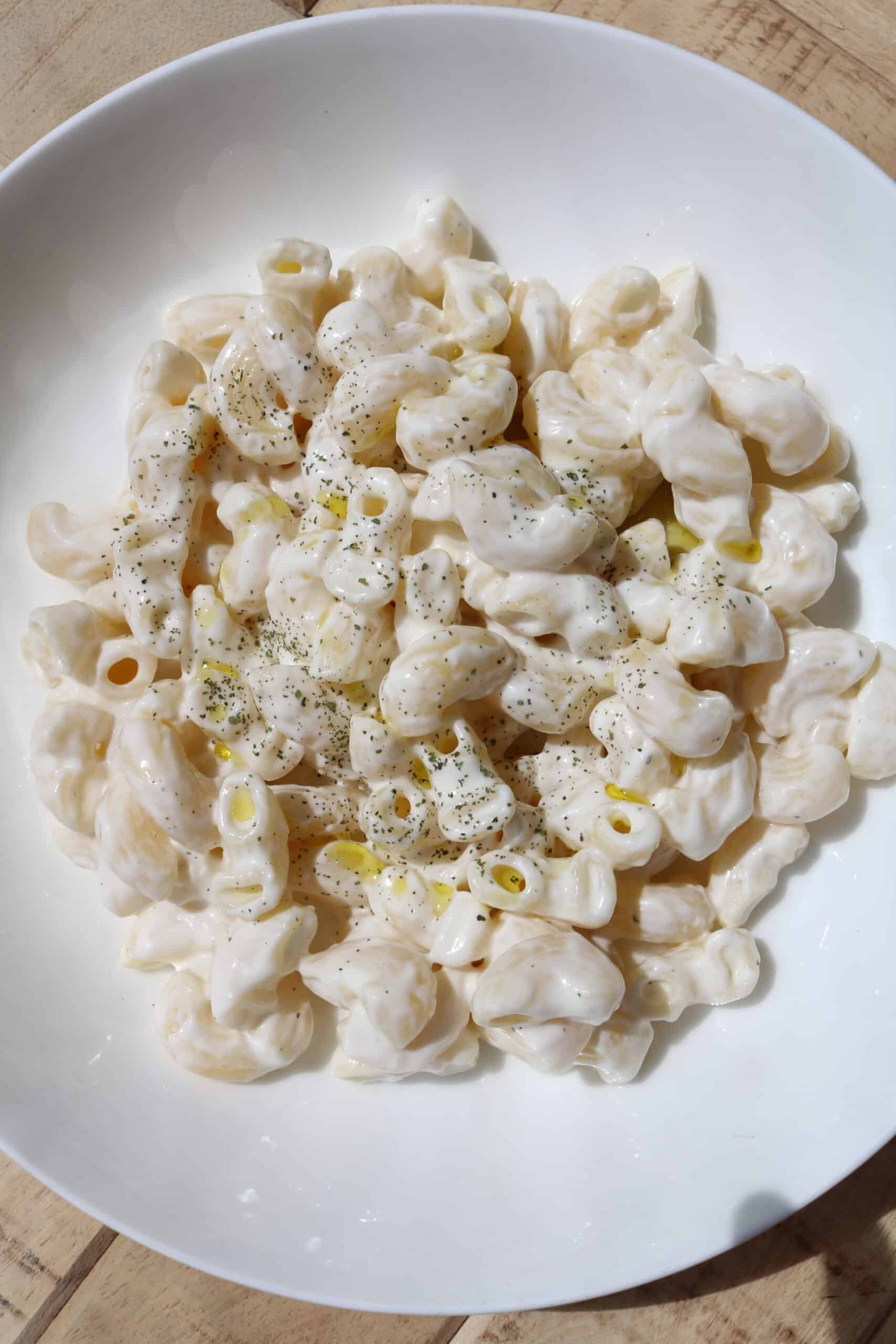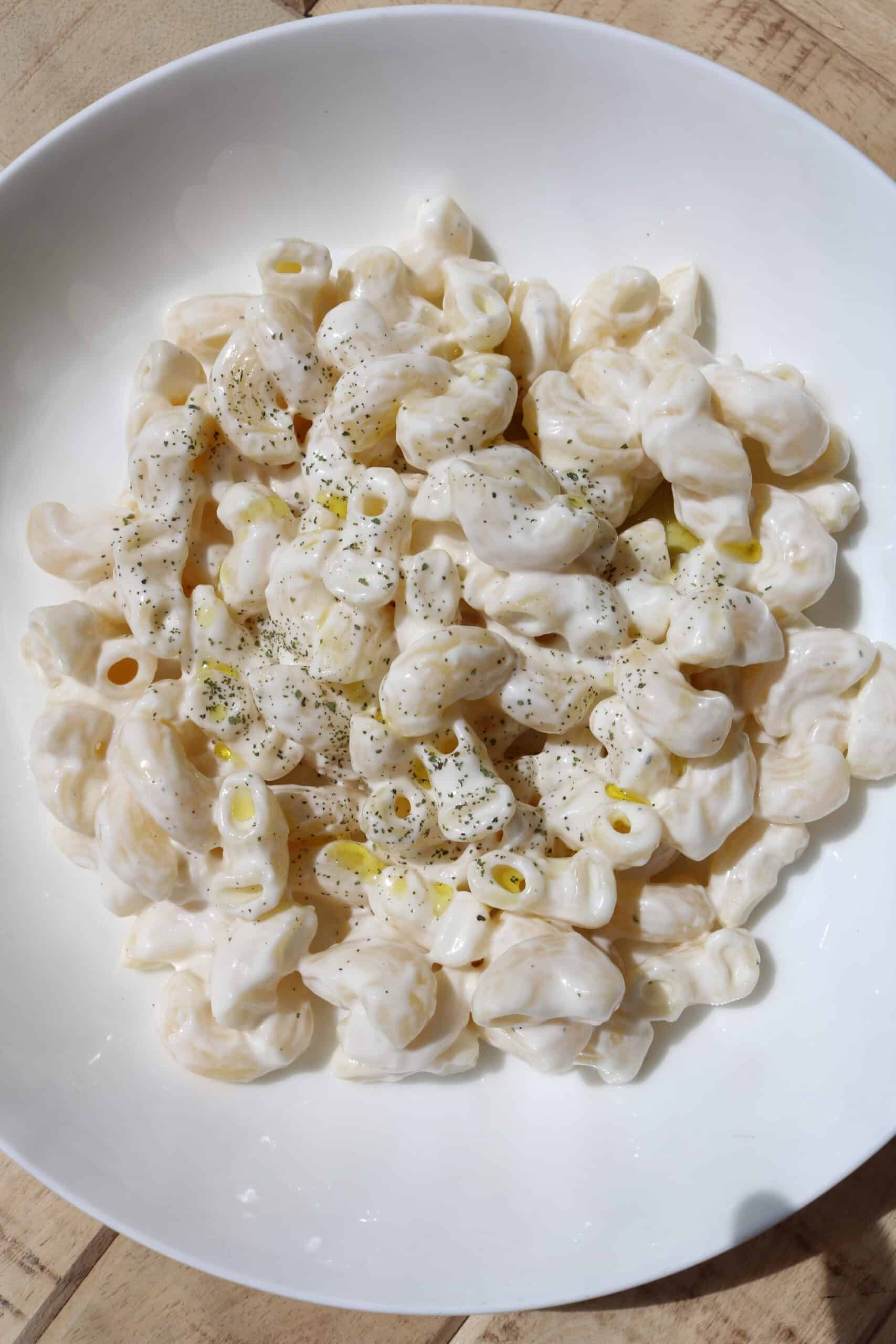 I grated a quarter of a small clove of garlic. You know the clove you find inside the bulb. It would probably come to about ¼ teaspoon maximum.
I also add a teeny tiny drizzle of extra virgin olive oil, just to loosen the yoghurt a bit, and it also adds another subtle flavour dimension
Finally, sprinkle a tiny pinch of dried mint (the very tips of your fingers). If you add too much mint it will overpower everything and you will have to order pizza.
Most kids probably won't love the fresh garlic taste so don't overdo it or exclude, though to tell you the truth many Lebanese children eat garlic without blinking twice.
Enjoy this dish on a hot summer day as a perfect fuss free light meal.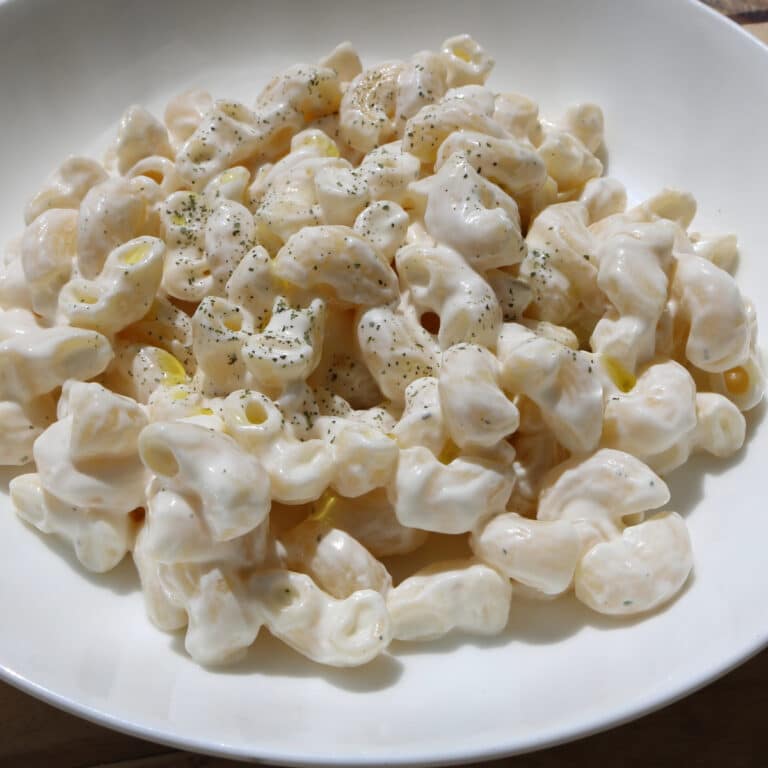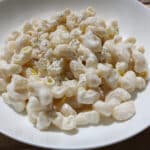 Yoghurt Pasta
Lebanese yoghurt pasta with garlic and mint
Ingredients
2

cups

cooked pasta

3

tablespoons

plain yoghurt

¼

small clove of garlic

finely grated

Sprinkle of salt

Tiny pinch dried mint

Extra virgin olive oil for drizzling
Instructions
Cook the pasta as per instructions, drain and add a tiny drizzle of extra virgin olive oil to avoid sticking and leave to cool

In a bowl, mix the finely grated garlic, yoghurt and salt. Add the drained pasta and mix well, adjusting the thickness and seasoning of the sauce as necessary

Serve in shallow bowls and add a tiny drizzle of extra virgin olive oil and a very tiny pinch of dried mint.
If you make any of our recipes let us know how it went by giving us a star rating below.
Check out our Youtube page for full video tutorials, our Facebook group to discuss Lebanese cooking, as well as our tiktok page for quick tips.
You may also like these recipes from the collection: