Chicken shawarma is an easy crowd pleaser that gets everyone excited.
Literally marinade some chicken strips in some spices and bake it for half an hour in the oven.
Whereas fast food chains are renowned for serving fatty chicken shawarma dripping with lots of chicken juices, you can make a healthier version at home which is just as good.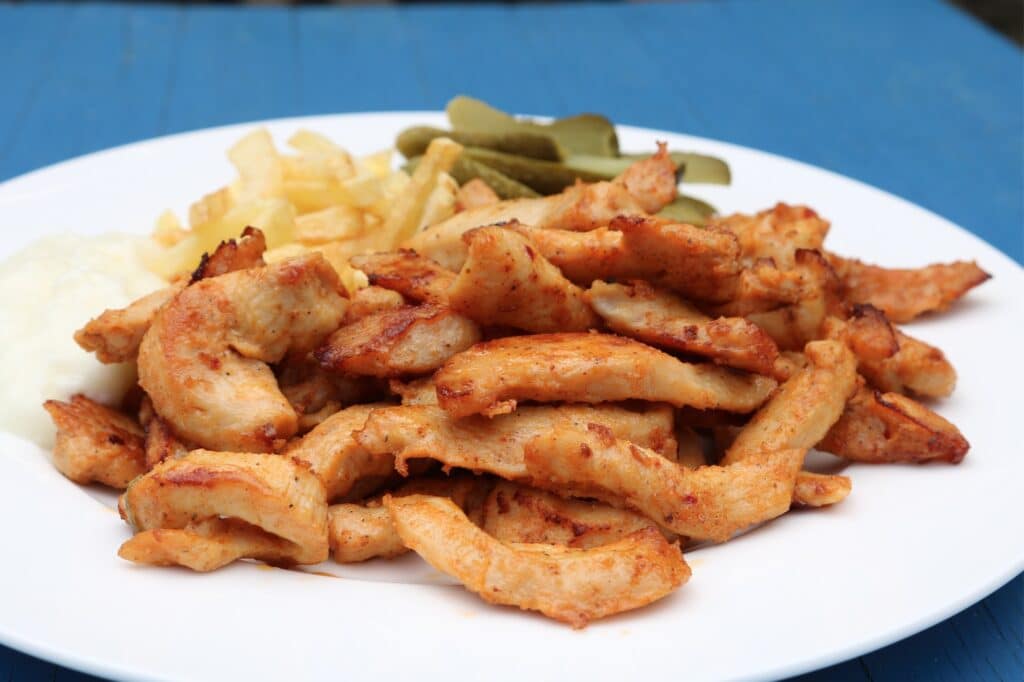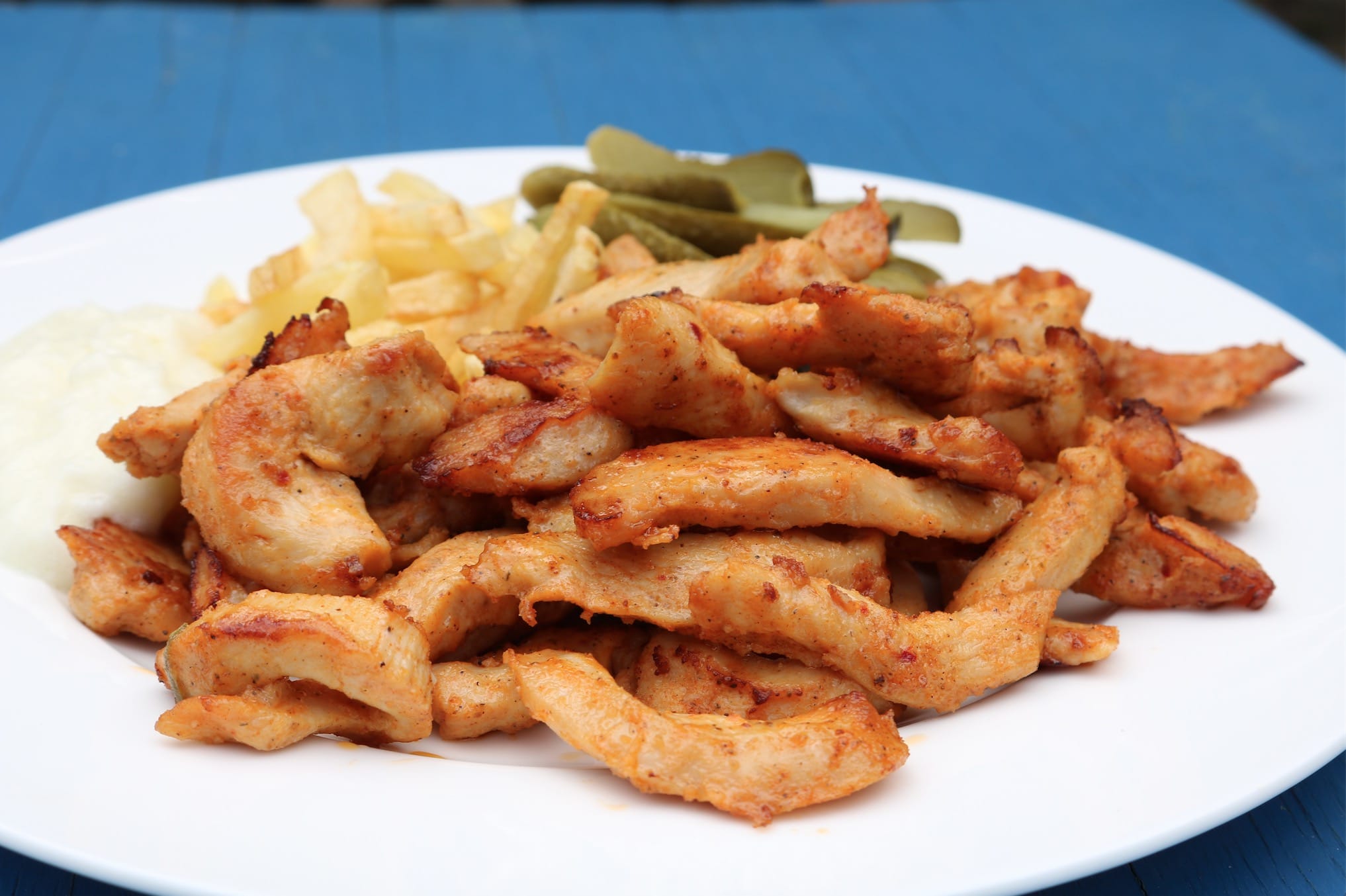 The best chicken shawarma i've ever eaten in Lebanon was made with extra thin markook bread that was just divine. I still think about it to this day.
It was kept really simple, stuffed with some pickles and chips and lots of fresh garlic sauce. I've tried to recreate those flavours here.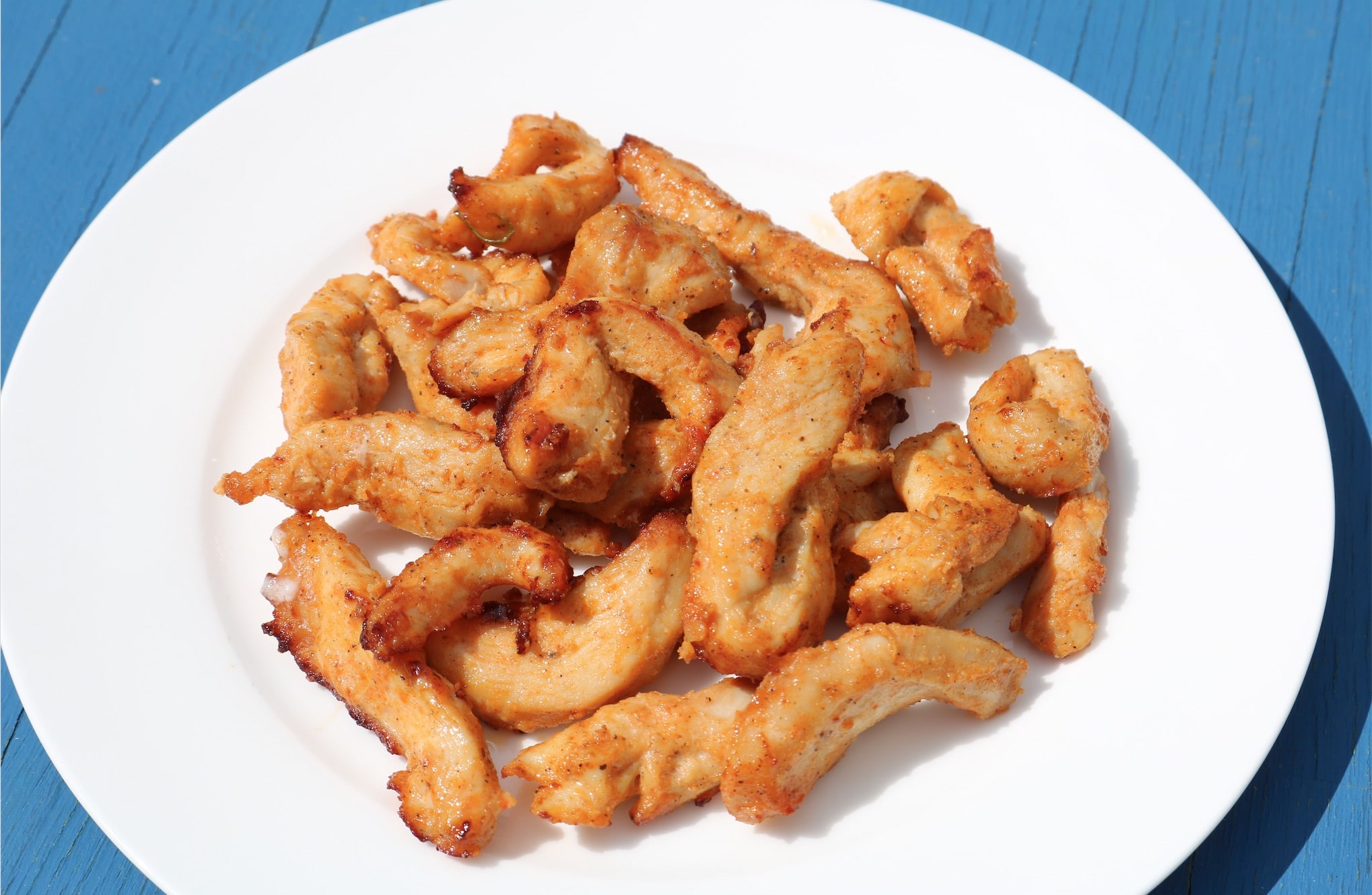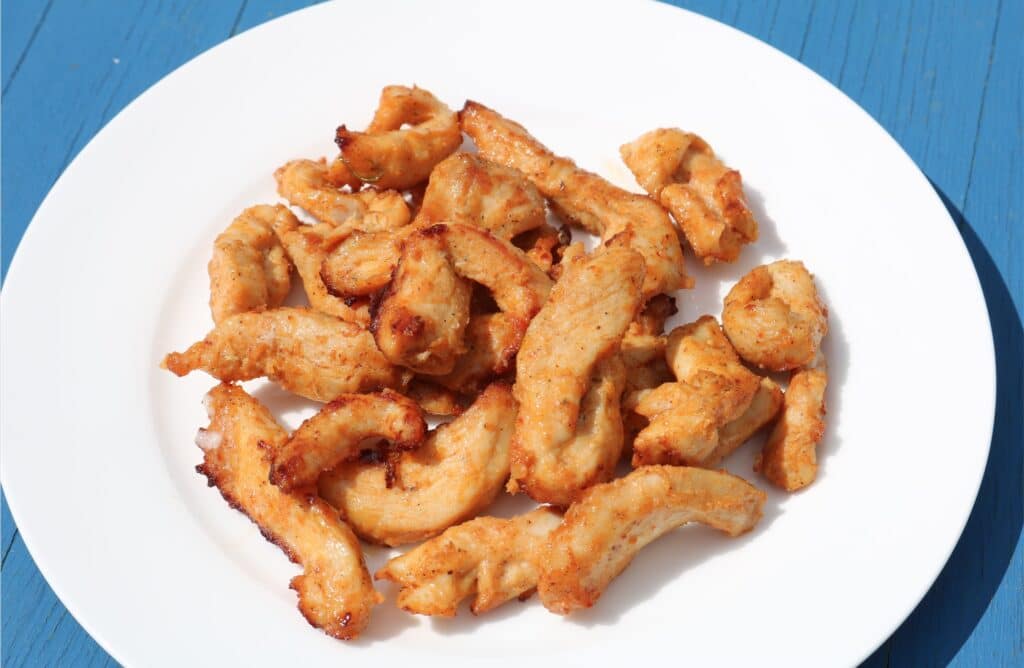 The chicken shawarma marinade
So the marinade for shawarma is not too different from the shish tawook recipe except it has a few more spices to bring out the heat.
The main spices are cayenne pepper, paprika, cumin and of course a little seven spice.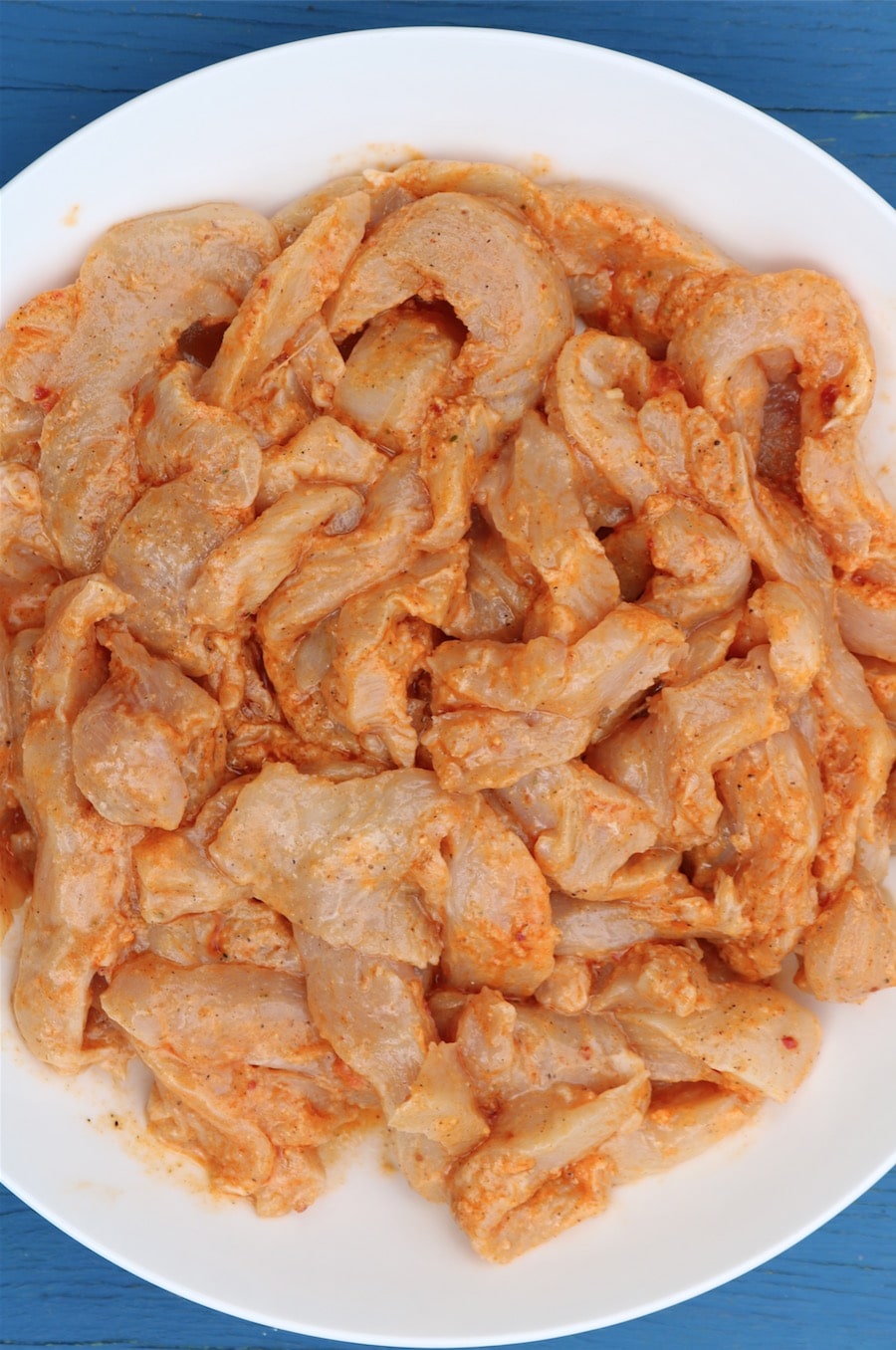 It also has garlic powder and some yoghurt in it to make it tender.
Some people prefer to use chicken thighs and that's usually the case with me, but I feel chicken shawarma is better and quicker with chicken breast.
Tips for making the best chicken shawarma
Try and get your butcher to slice your chicken breast into thin strips as their butcher knife is much sharper.
If you are doing it at home use your sharpest knife and aim for 1-2 cm thick strips.
Try and marinade the chicken the night before so the flavours seep into the chicken meat and it has enough time to tenderize.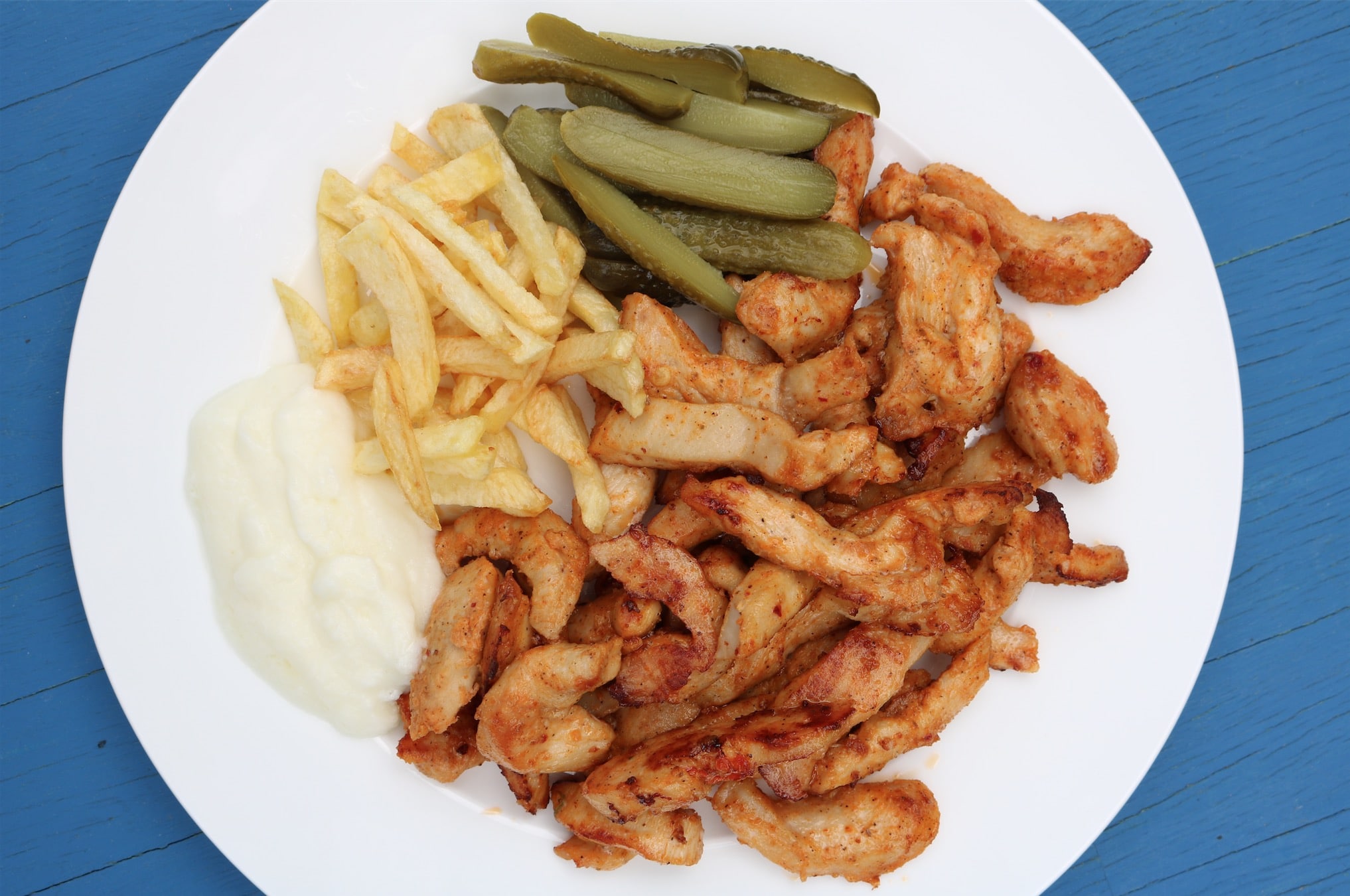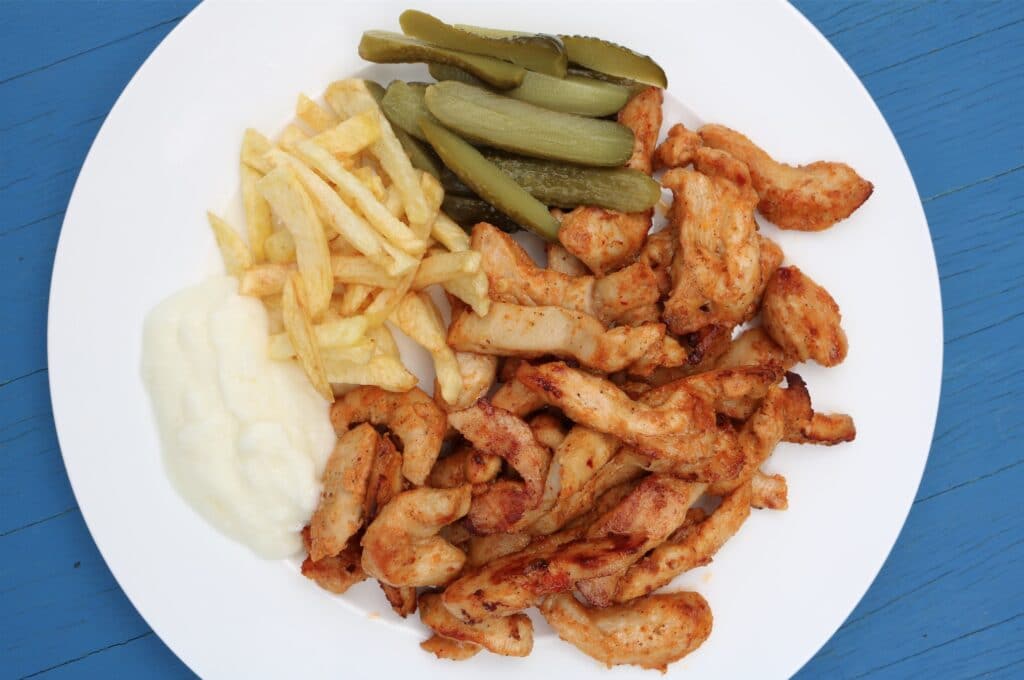 If you need a quick lunch then marinade it for at least one hour. A few hours are even better than one.
I add a final drizzle of regular olive oil just before I put it in the oven to make it extra crispy.
I cook it on high heat for the first ten minutes then lower the heat for the remaining twenty minutes, turning the shawarma pieces every ten minutes or so.
Use a wide non stick pan if you can as you don't want to crowd the chicken pieces too much.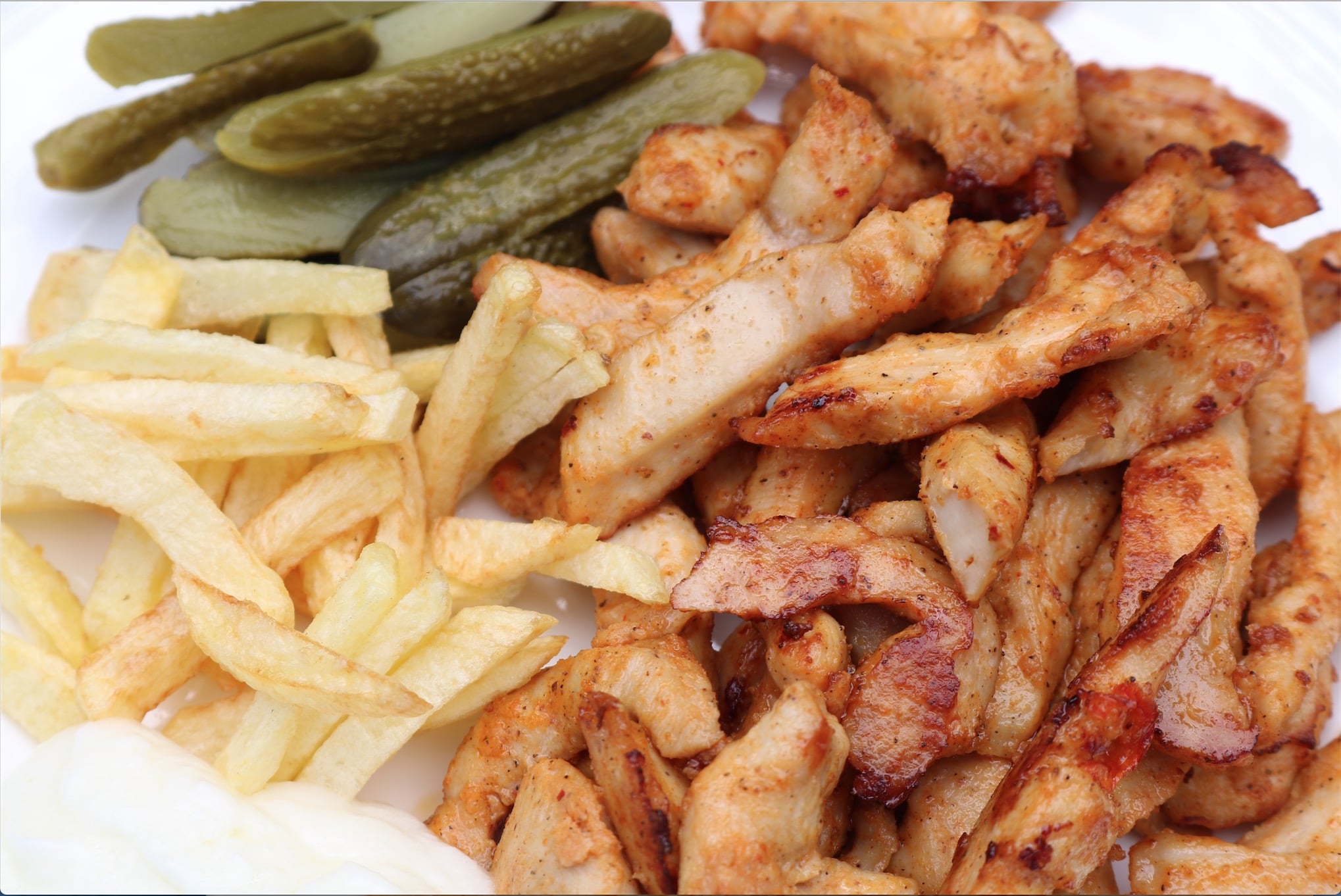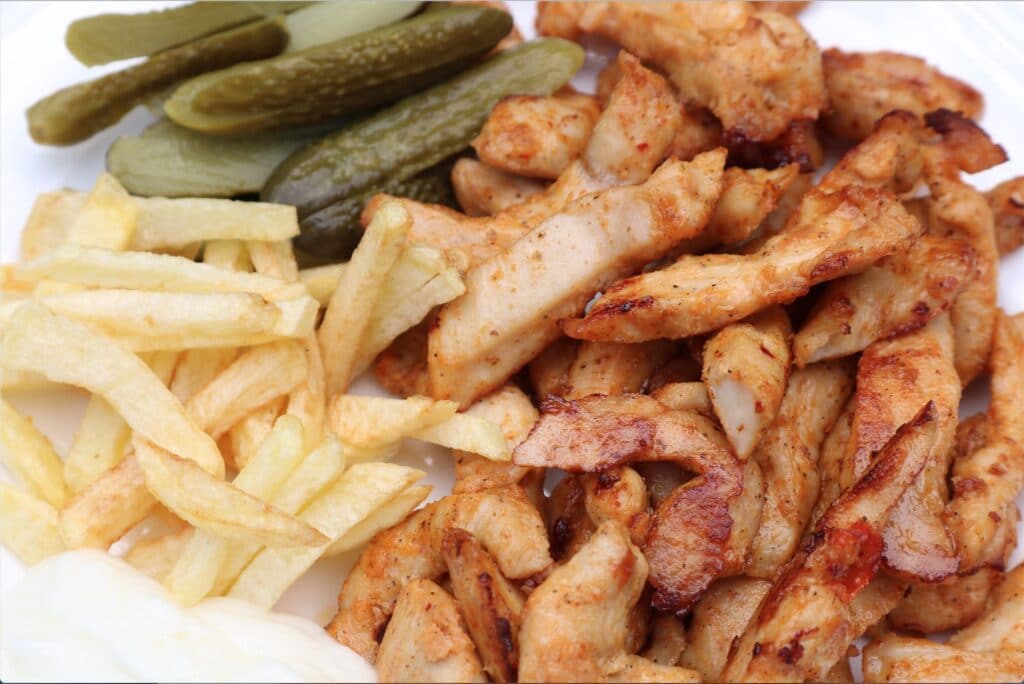 The perfect chicken shawarma wrap
Making the perfect chicken shawarma wrap is simple and doesn't require you to add too many things.
Garlic sauce (toum), chips (preferably hand cut), spicy pickles (not sweet) and that's it. You can add ketchup or hot sauce if you like but nothing more.
You don't need to put tahini sauce or loads of parsley or beans or rice 😂 It's not a burrito for heavens sake!
A perfect chicken shawarma wrap allows you to taste the chicken and a few accents of sweet salty sour and spicy.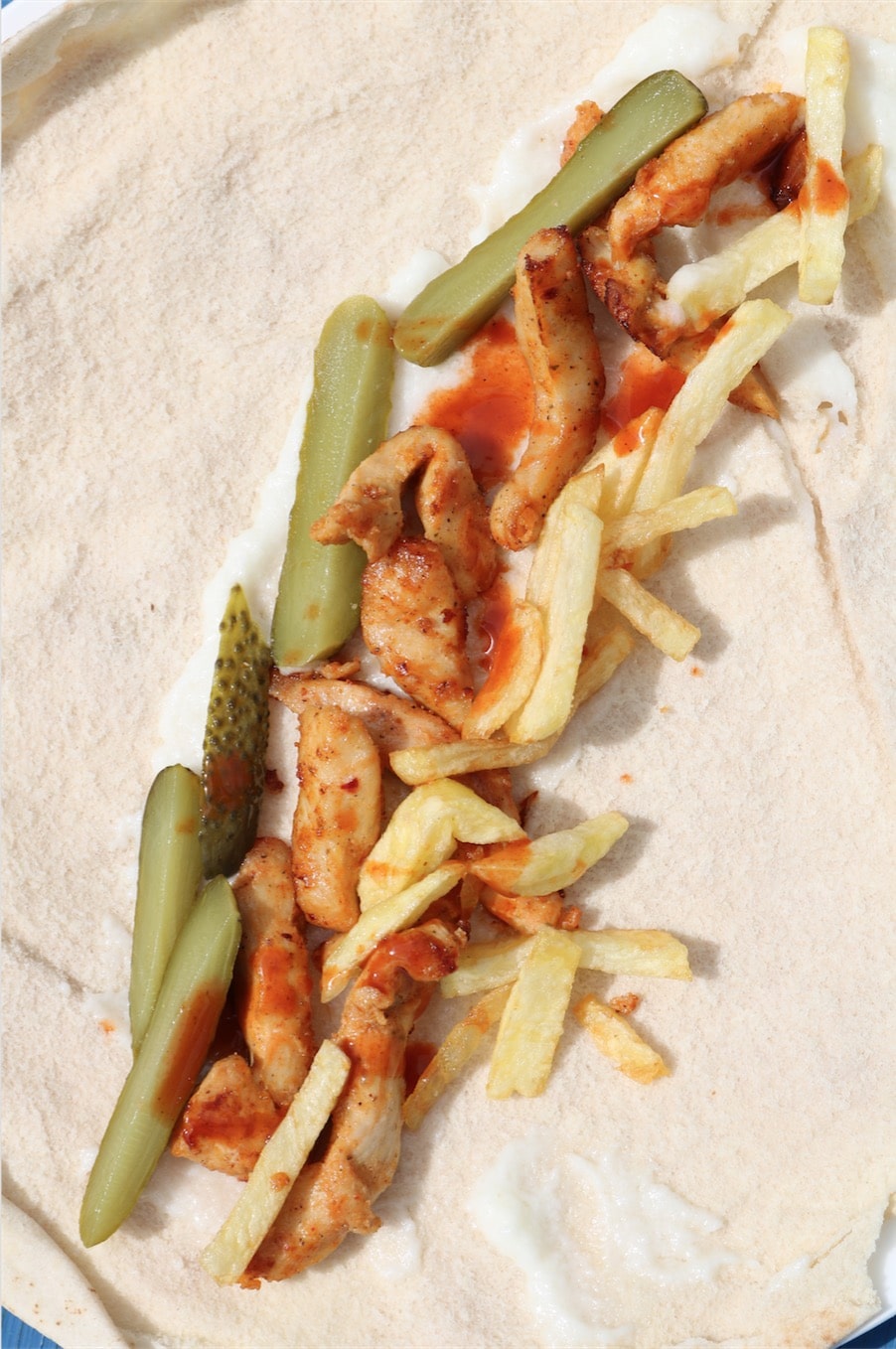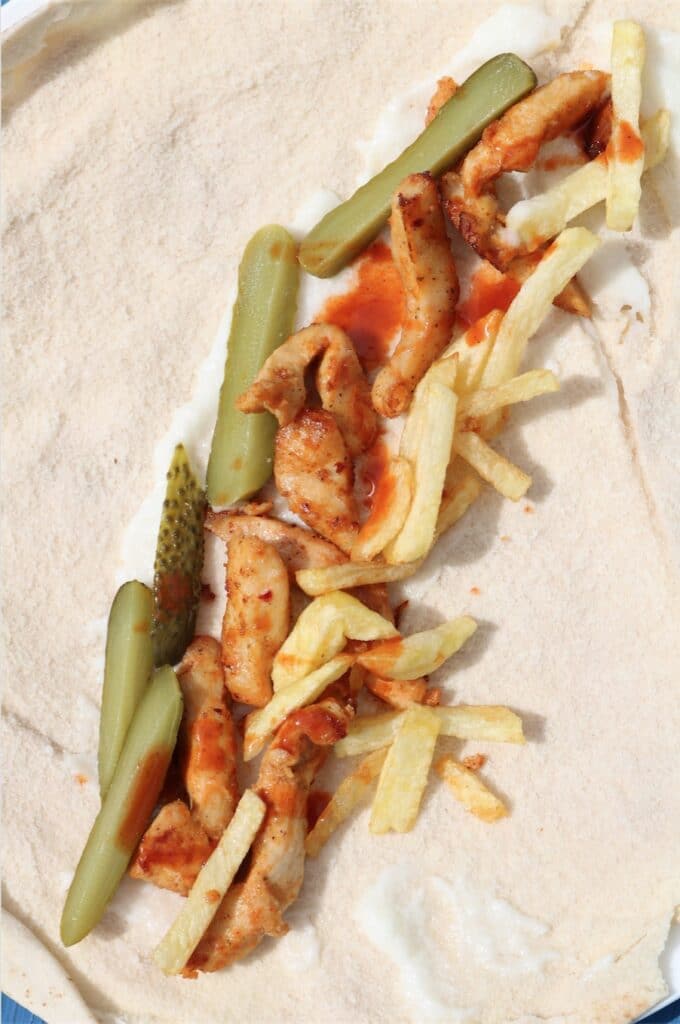 The last thing to remember is very very fresh bread. If your bread is even one day too old the wrap will crumble and then you can't wrap it nicely.
If you don't have very thin Lebanese flatbreads then you can use pita bread or tortillas but warm them up beforehand.
I always love to hot press my wraps in a panini griddle like they do in the sandwich shops in Beirut.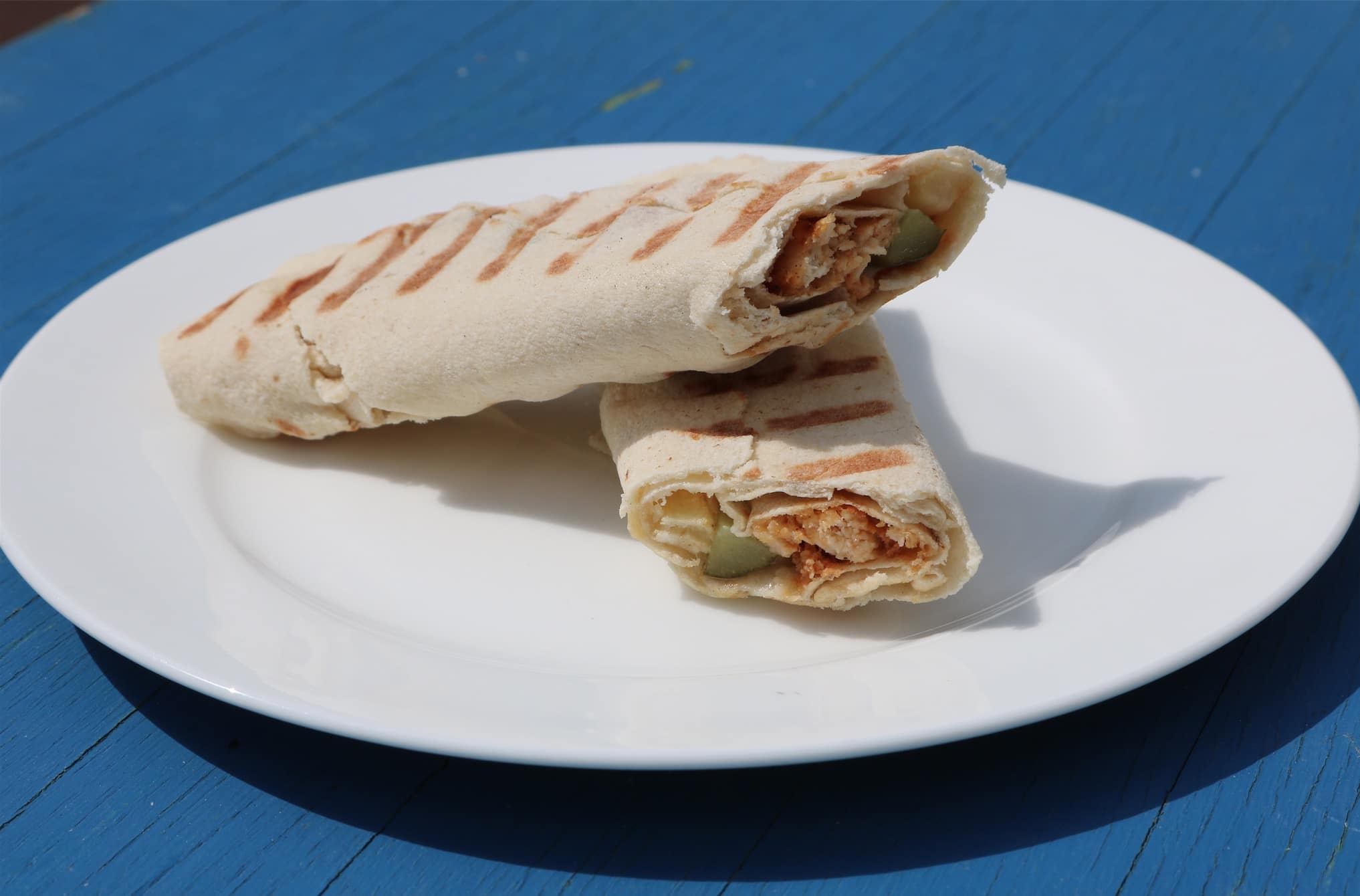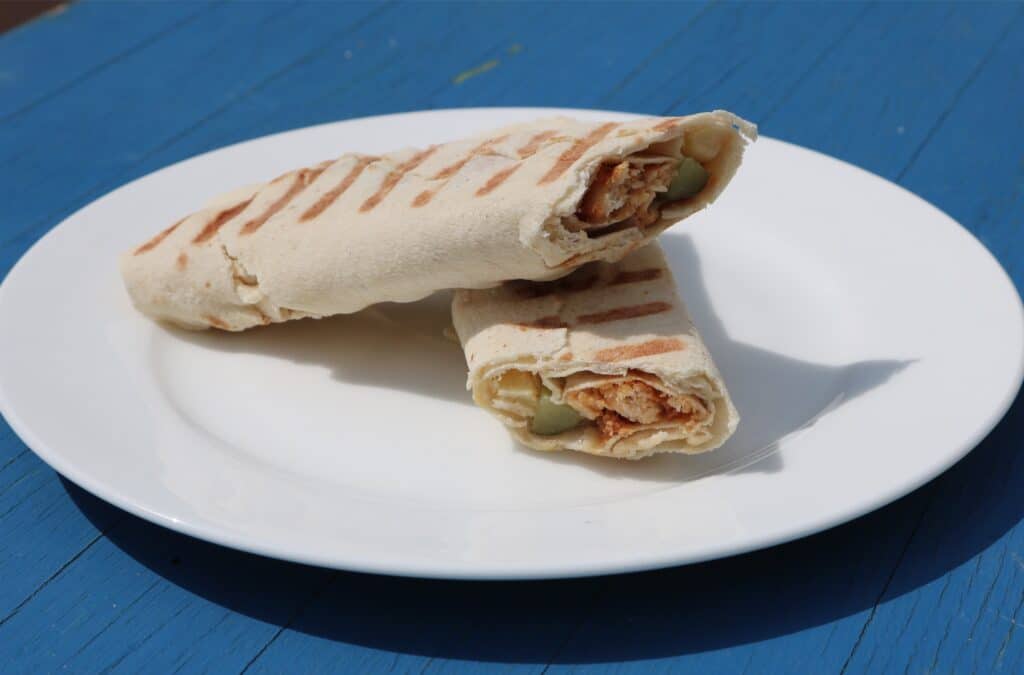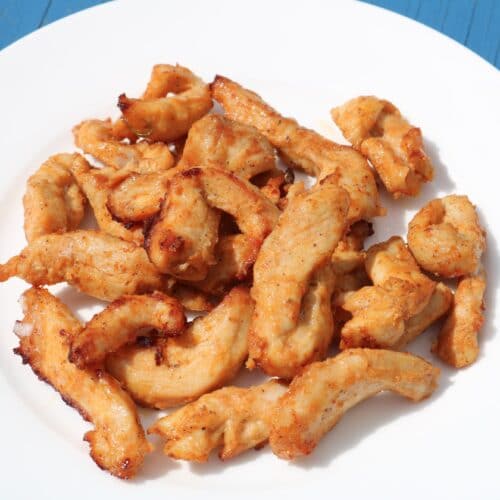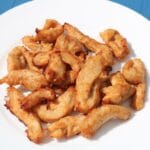 Chicken Shawarma
Lebanese chicken shawarma marinade
Ingredients
500

g

of chicken breast

sliced into thin strips

A squeeze of ketchup

1-2 tbsp

1-2

tablespoon

white vinegar

2

tablespoon

yoghurt

½

teaspoon

garlic powder

½

teaspoon

cayenne pepper

½

teaspoon

paprika

¼

teaspoon

white pepper

¼

teaspoon

cumin

¼

teaspoon

seven spice

½

teaspoon

of salt

Juice of ½ a lemon

Drizzle of regular olive oil

1-2 tbsp
Instructions
In a mixing bowl add the chicken strips, yoghurt, vinegar, lemon juice, salt and spices along with a drizzle of regular olive oil

Cover and leave to marinade in the fridge overnight or at least a few hours beforehand

Before you cook the chicken, take it out of the fridge for half an hour to let it rest. Set the oven to 200C (390F)

Transfer the chicken pieces to a wide non stick pan and add a final drizzle of olive oil

Bake in the oven for ten minutes on high then reduce the heat to 180C (350F) turning the chicken pieces every ten minutes or so

Serve either in a wrap with fresh Lebanese flatbreads, chips, garlic sauce and spicy pickles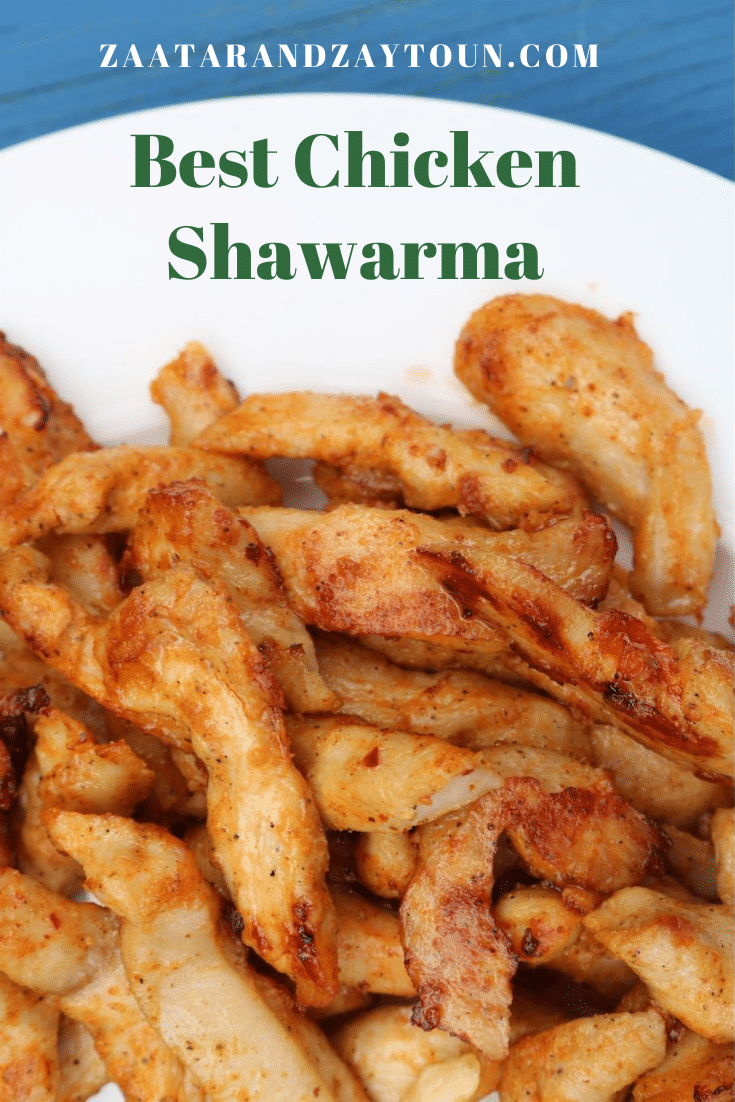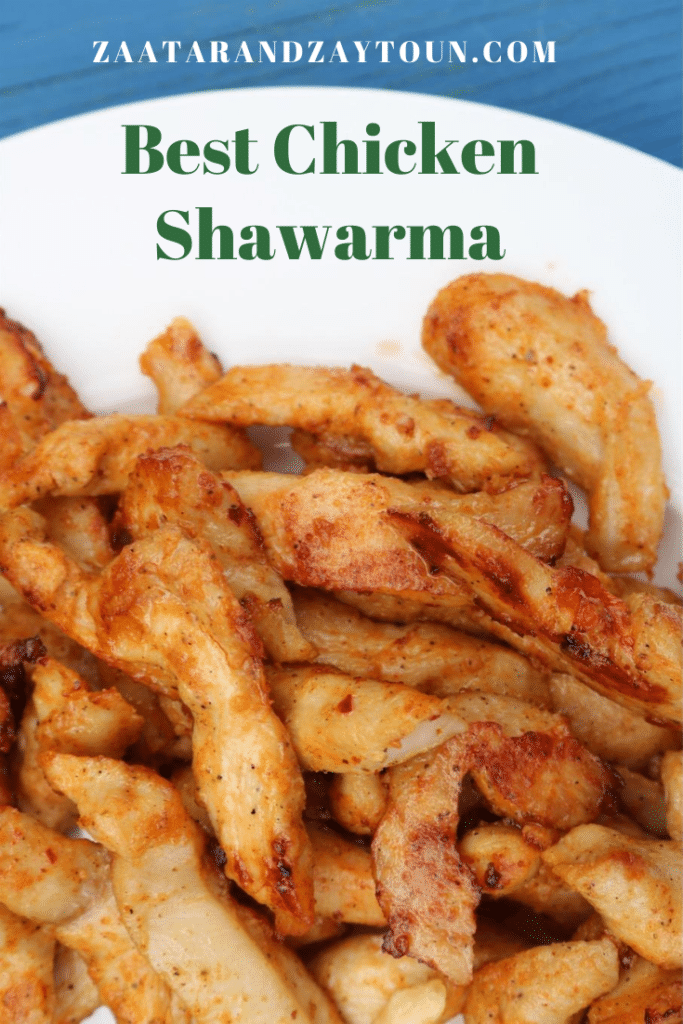 If you make any of our recipes let us know how it went via our Social Media platforms.
We have a lively Facebook group where we post frequent recipes and discuss Lebanese cooking in general, as well as a handy Pinterest page where you can save all of your favourite Zaatar and Zaytoun recipes!
You might also like these other recipes from the Zaatar and Zaytoun collection: