Chicken Vermicelli soup is definitely one of those simple things that reassure you the world isn't as bad as it seems.
It is so easy it doesn't even need a recipe but it's always good to keep on file.
Vermicelli is perfect for this recipe as it complements the strands of shredded chicken and floats around nicely as opposed to falling to the bottom of the pot.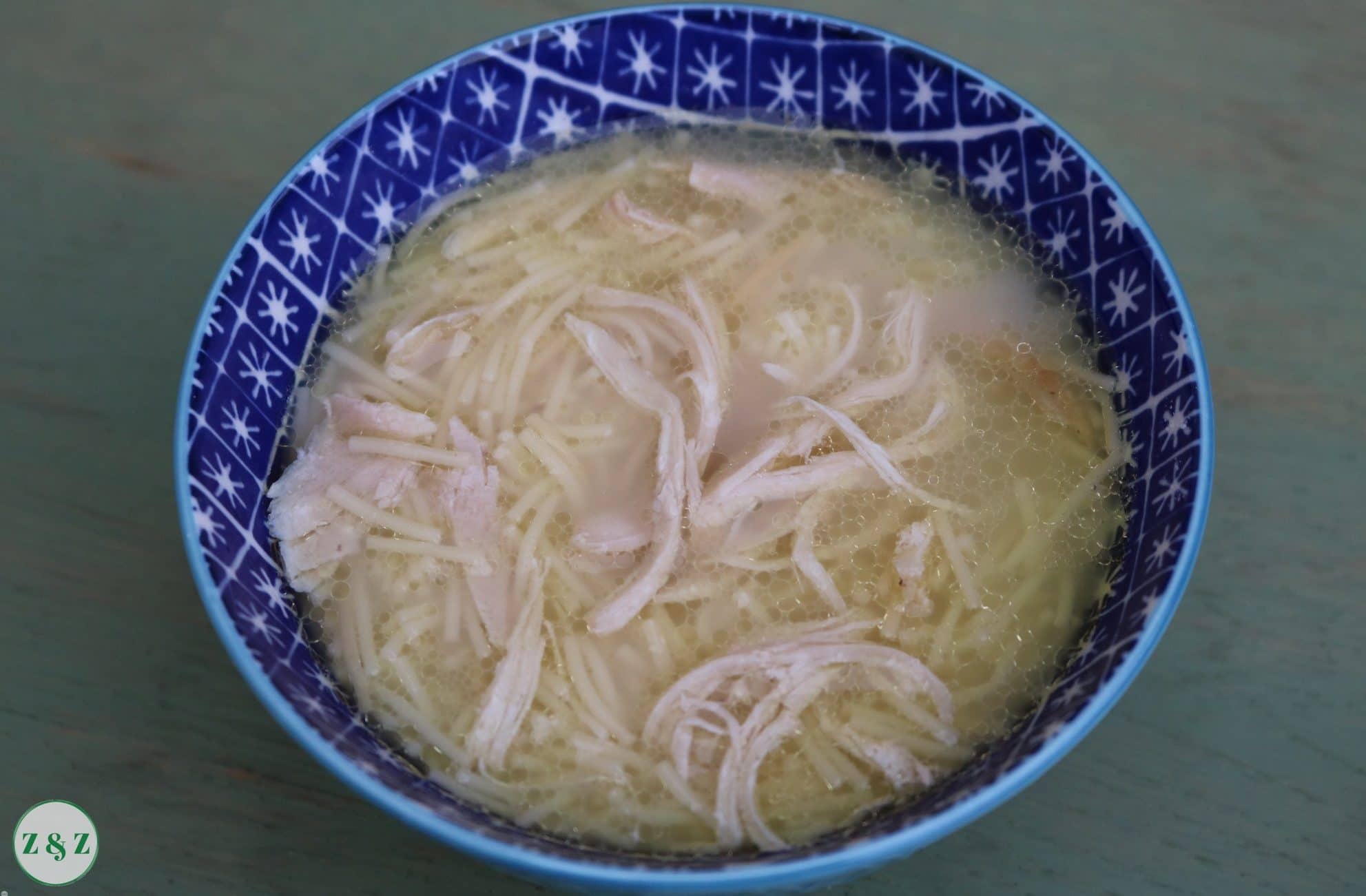 Of course, you can use other small pasta shapes such as orzo or those teeny tiny flower shaped ones but I wouldn't really use a big pasta shape as you want to keep it light.
Get the finest (as in daintiest) vermicelli you can find.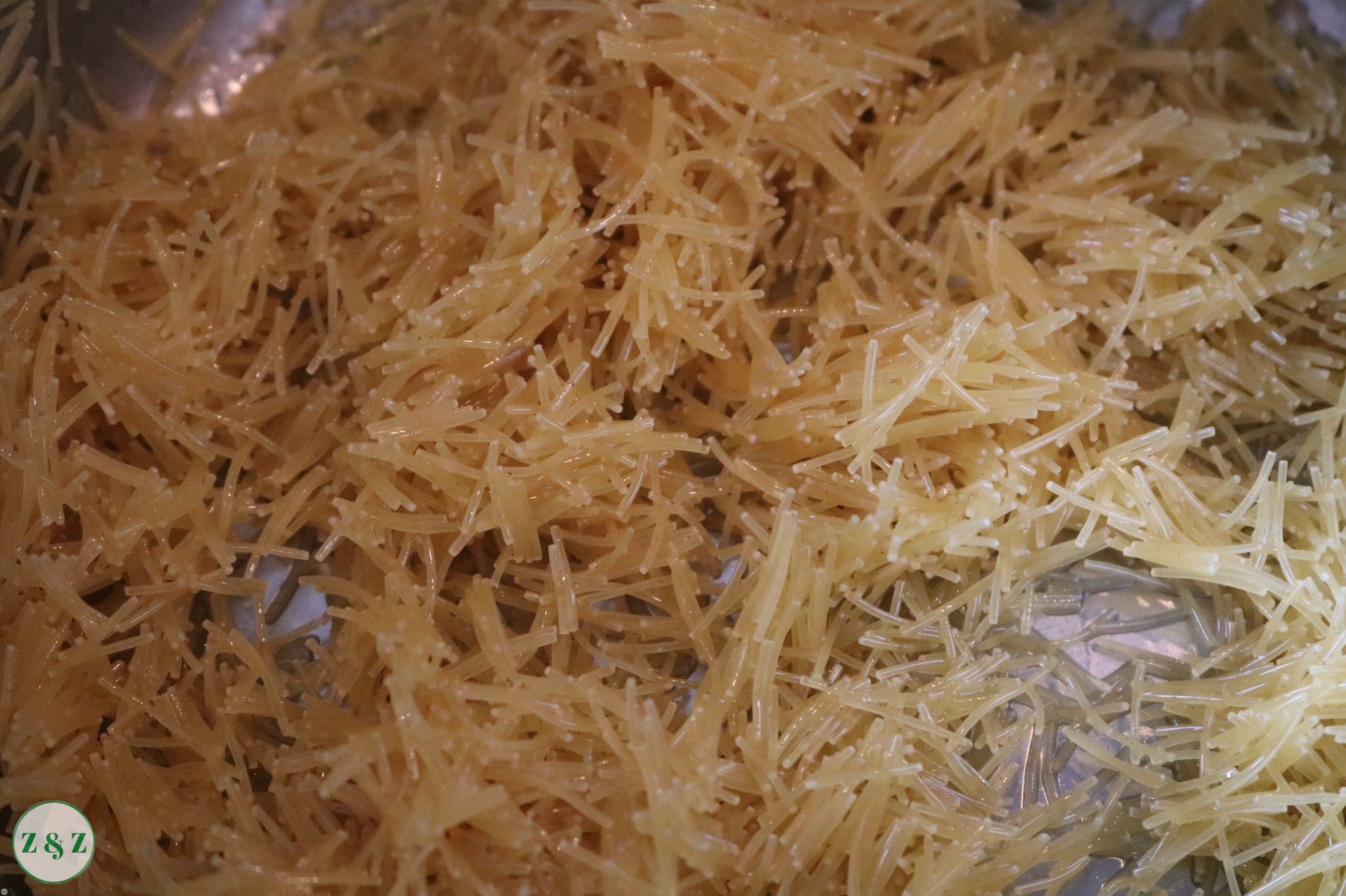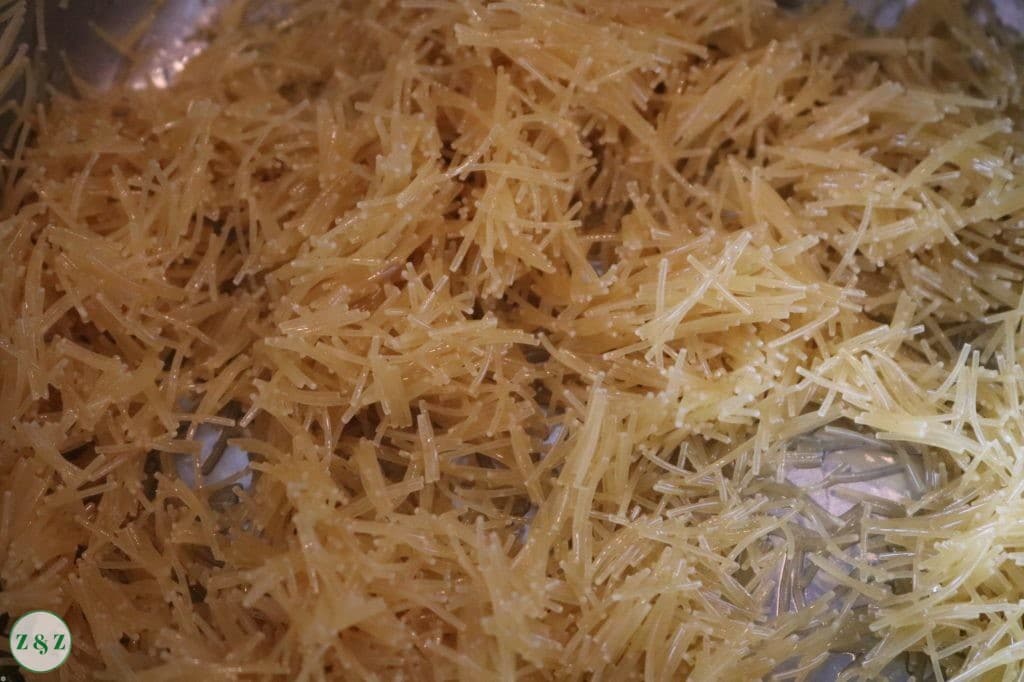 You start by heating up chicken stock which you can learn to make from scratch here, which is obviously the difficult bit but if you have previously frozen a few batches, now is the time to get one out.
You can use good quality shop bought stock if you're short on time, though you may need to dilute it a bit as you are going for a mild rather than intense flavour -think broth rather than stock cube.
As I usually make the stock using a fair amount of chicken bits and bobs, this is a great way to use the leftover meat.
Make sure you don't brown the vermicelli too much as that will alter the colour and overall taste of the soup.
Adding a good squeeze of lemon at the end and a sprinkle of salt if necessary brings it all together.
Everyone needs a good chicken soup recipe up their sleeve for those cold snivelly days, when nothing goes right disaster days or just for those I need to eat something delicious and comforting kind of days.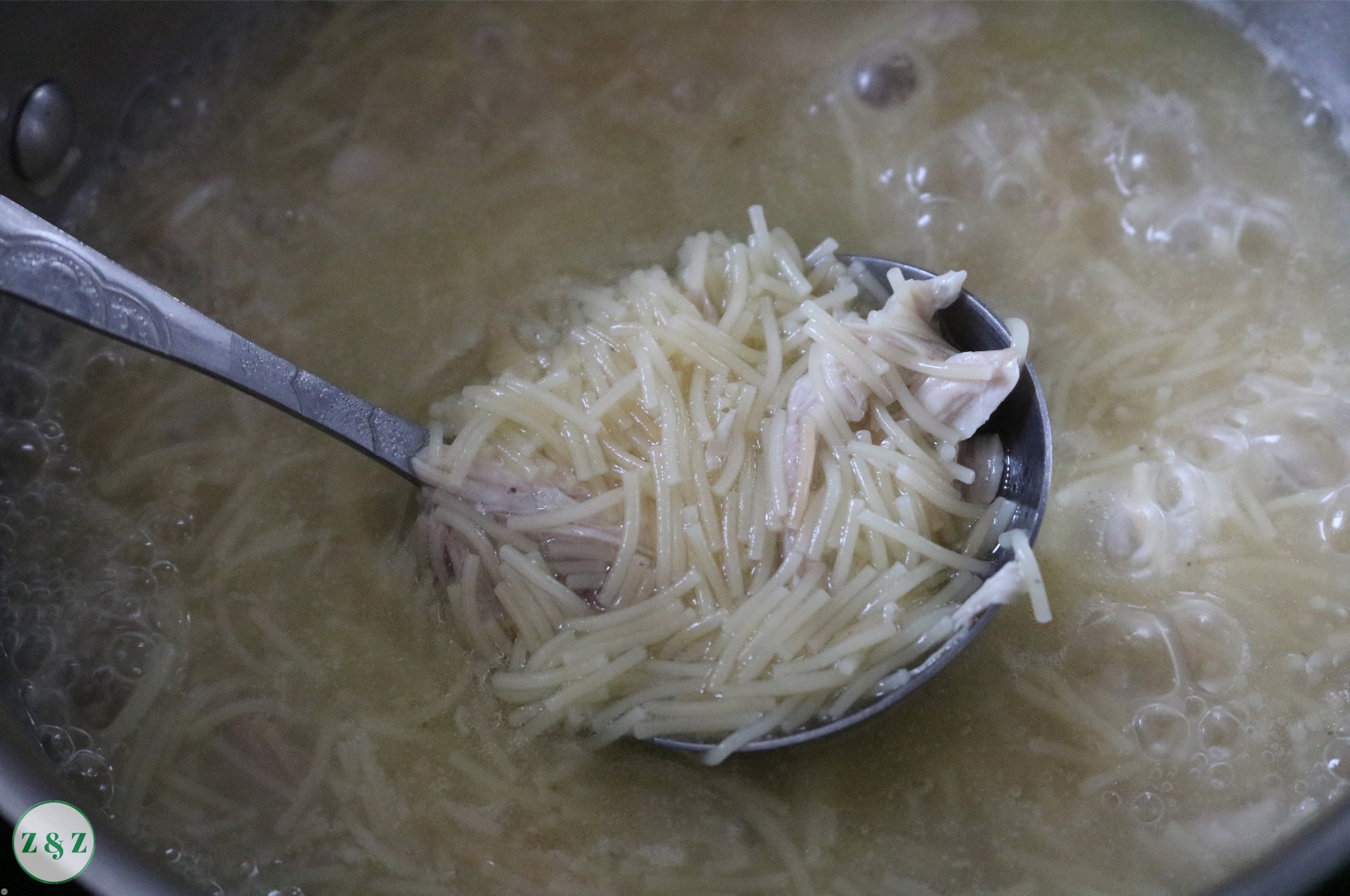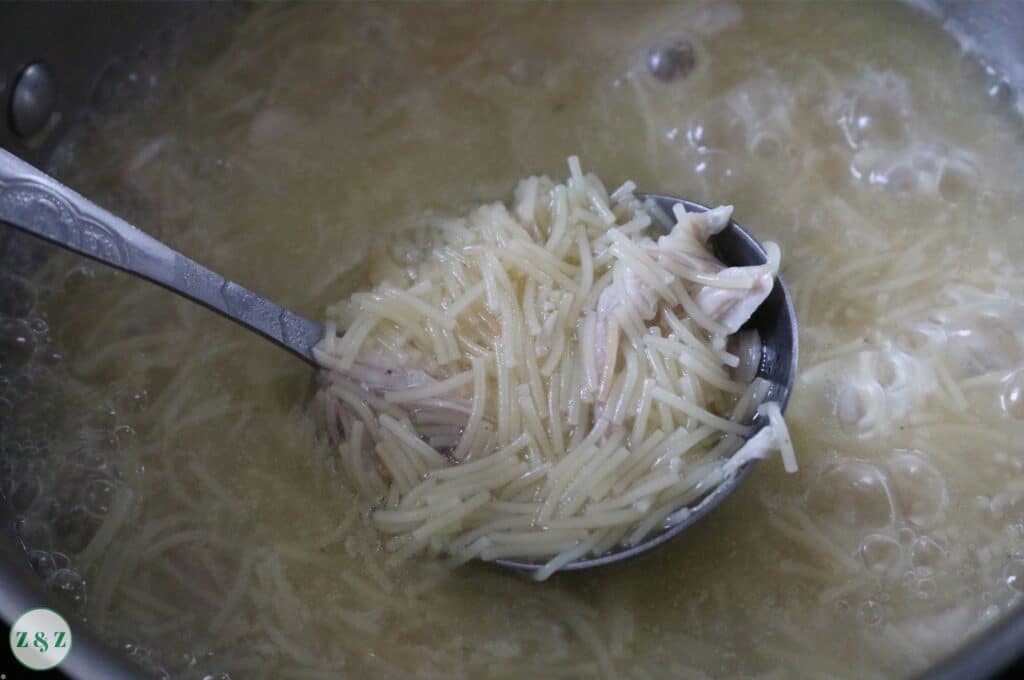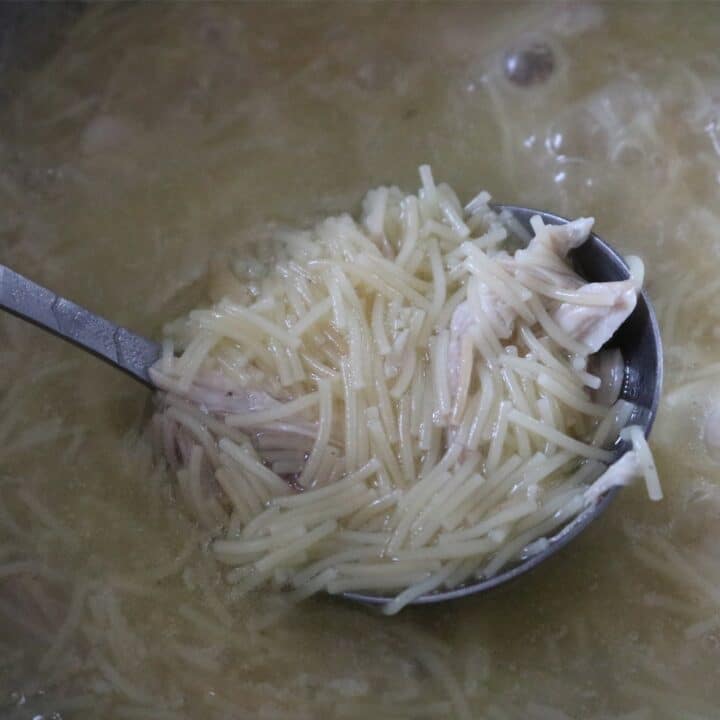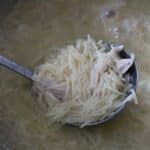 Chicken Vermicelli Soup
Ingredients
2-4

cups

of chicken stock

1

cup

of poached chicken

shredded

Drizzle of vegetable oil

½

cup

of vermicelli

½

a lemon

Salt if necessary
Instructions
Heat up your chicken stock by bringing it to the boil then leaving to simmer on low heat.

Shred your chicken pieces and add to the warming chicken stock.

In a separate pot, add a drizzle of vegetable oil and the vermicelli. Keep stirring around on medium heat until the vermicelli becomes heavier to the touch and light golden in colour.

Stand back and slowly pour in the chicken stock and shredded chicken onto the vermicelli. Do this gently as it will splutter.

Keep simmering for another 10 minutes until the vermicelli is cooked (taste it to check).

Turn off the heat and add the lemon. Adjust the salt as necessary depending on how salty your original stock was.

Serve in pretty bowls and forget about your worries.
Recipe Notes
-These proportions are a rough guide, feel free to add more vermicelli or chicken as you see fit.
-You can add a squeeze of lemon to the bowls just before serving so the lemony taste doesn't get too diluted.
-Don't over salt the soup it will ruin your life.