What is Kishik?
Lebanese kishik is usually made of dehydrated bulgur wheat and lebneh, that is traditionally fermented and dried on rooftops before it is turned into a fine powder.
Kishik is a Lebanese delicacy and is used in manakish as well as eaten with potatoes, meat or just with garlic in a soup like form.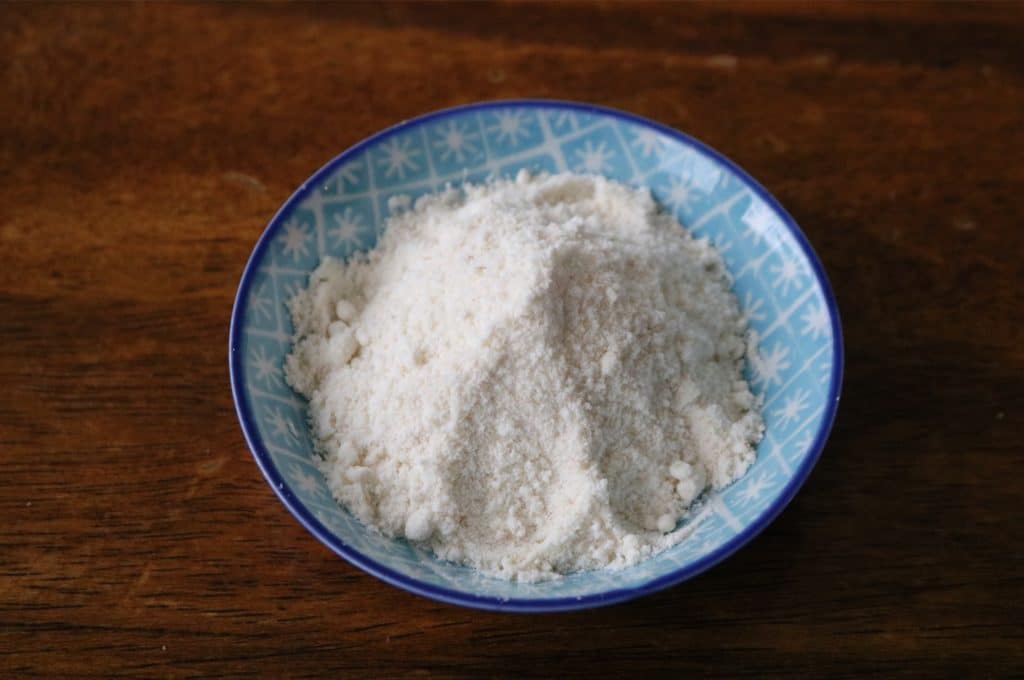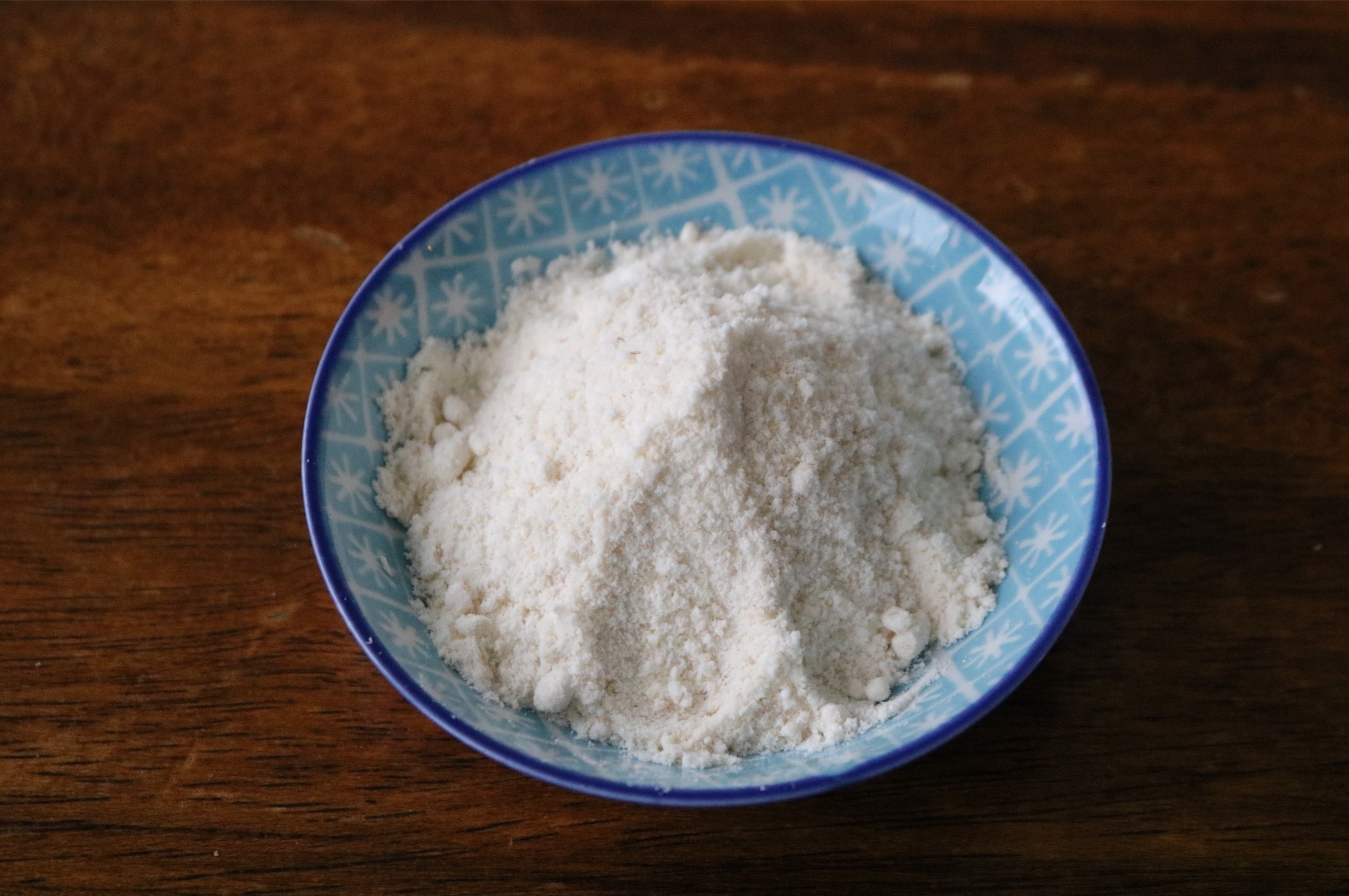 It is one of those things that can divide opinion depending on how good the quality of the product is.
If you are lucky enough to get your hands on some premium kishik then you have struck gold.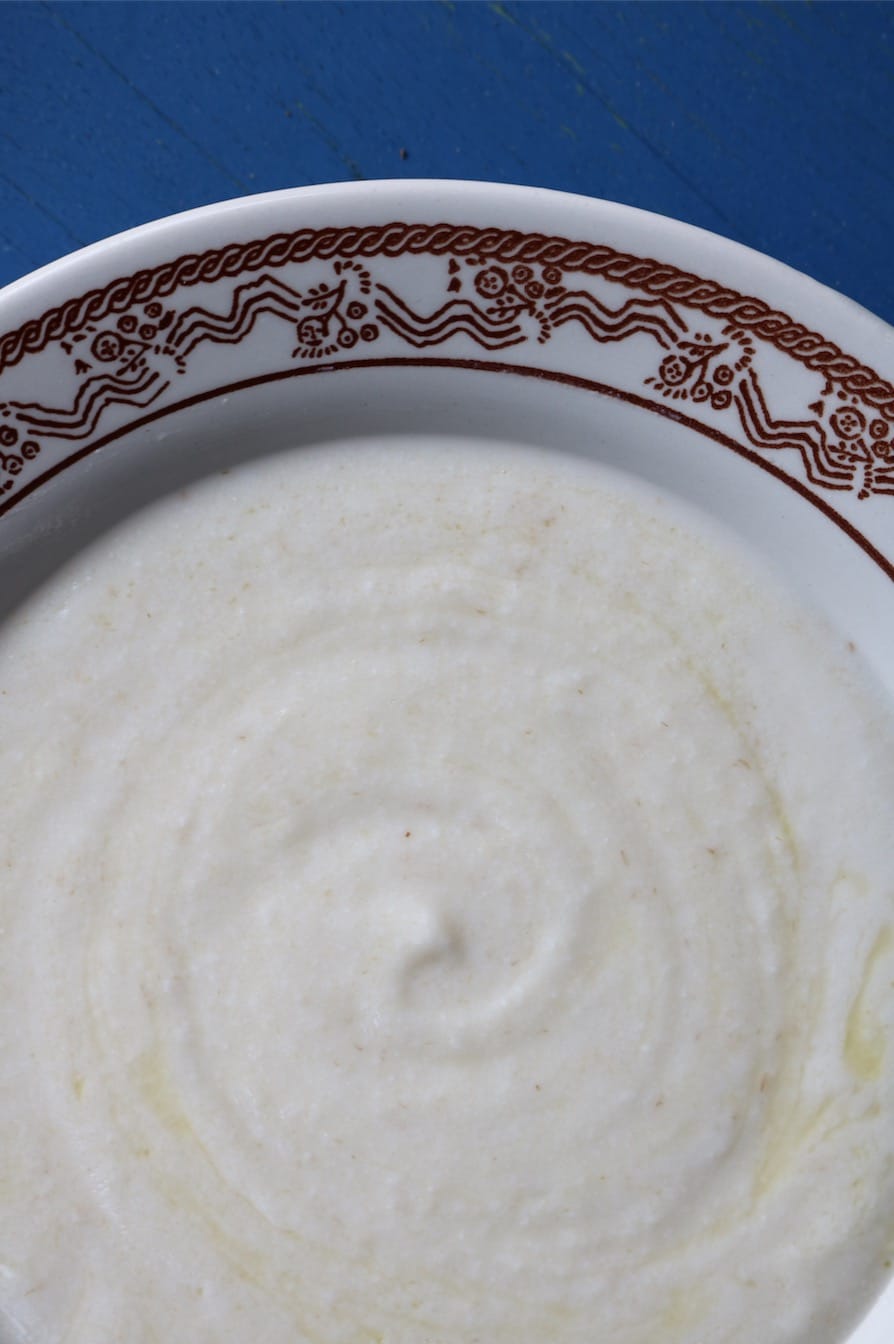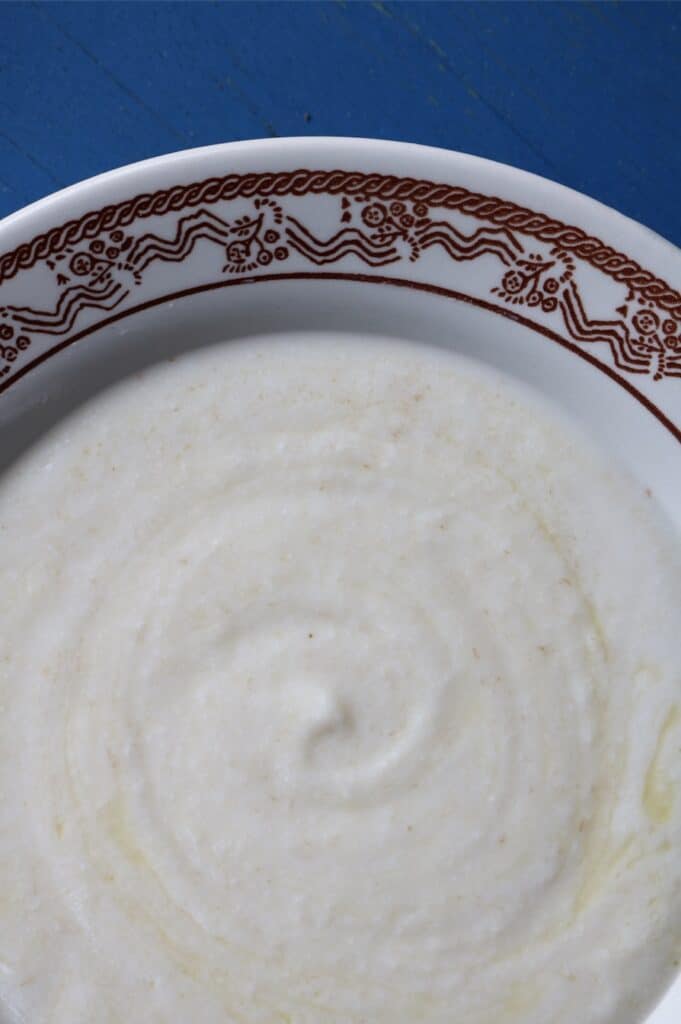 Where can I find the best kishik?
Baalbeck is known for producing the finest kishik in Lebanon and it is notoriously difficult to obtain unless you have some local connection.
I buy mine from my aunty's husband's sister, who is just one of the small producers all over Lebanon still making kishik the traditional way, even today.
The flavour of the final kishik will vary from one producer to the other and depend on if they used goat or cow's milk.
It really is an artisan product and part of the Lebanese food heritage.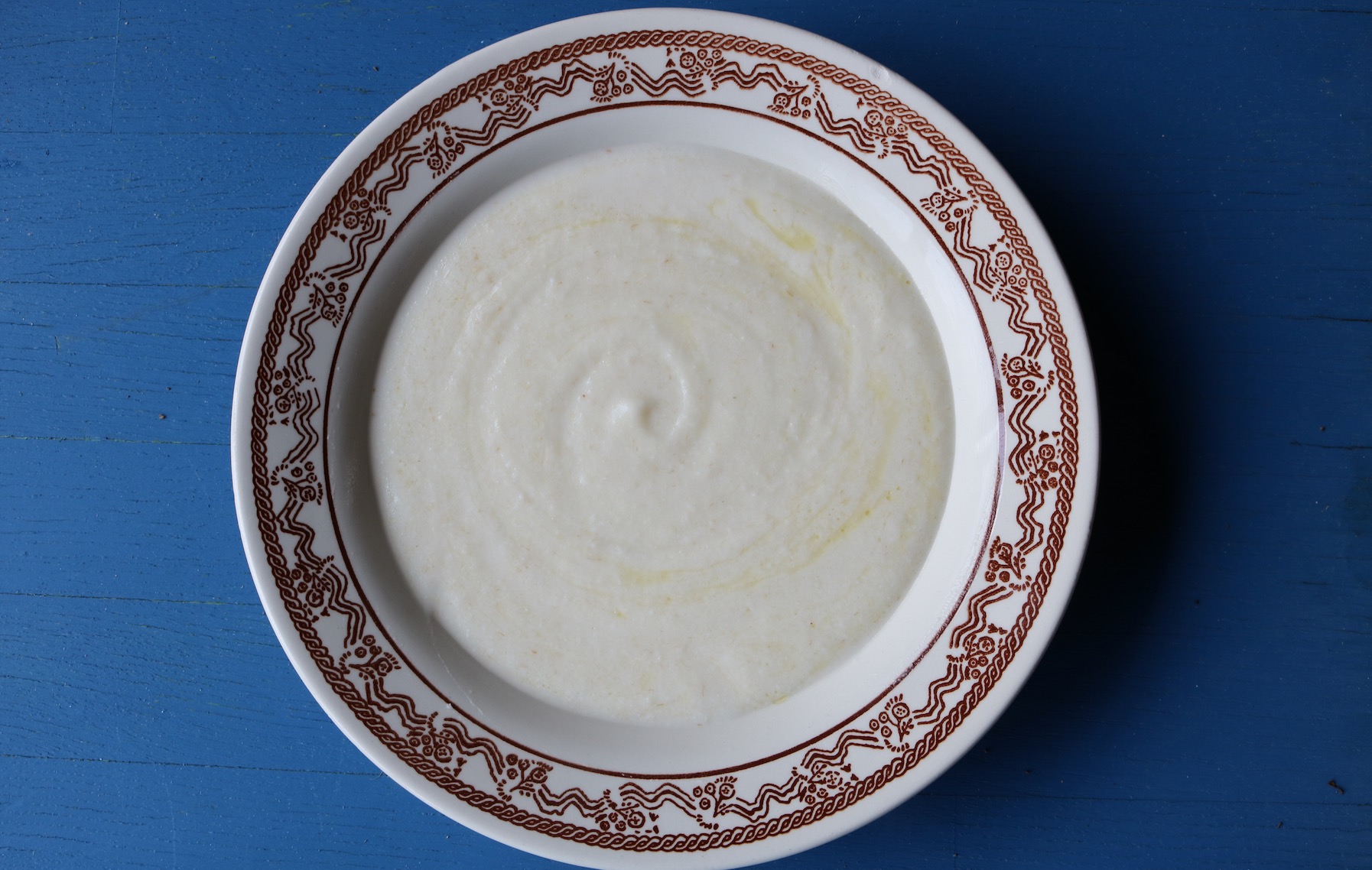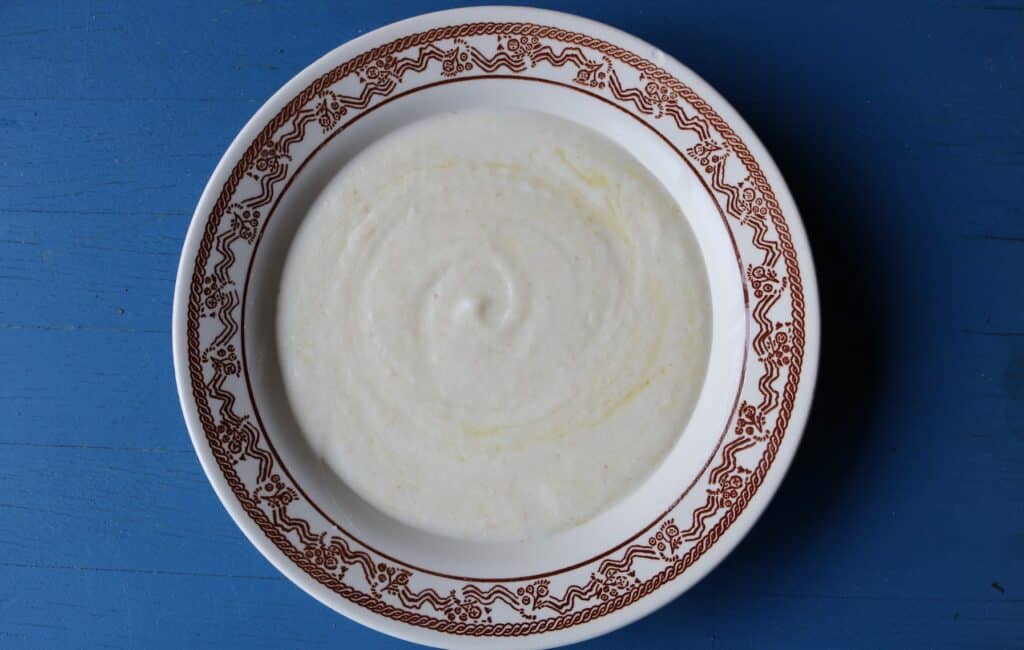 How to make Kishik Soup
One of the most common way to prepare kishik for breakfast is to simply cook it with water and garlic to make a sort of soup. I say 'soup' as I'm not sure how else to describe it as it's too thin to be a porridge or dip.
I start by mincing a clove of garlic in a pan and then adding cold water to the kishik. You don't want to add hot water as it will clump.
I then cook the kishik on high heat so that it bubbles away and cooks out the garlic. The texture you are looking for is that of a loose pancake batter and you can adjust it as necessary.
How to eat kishik
Kishik can be combined with mince meat or cooked potatoes if you want to vary the texture.
I like to eat it the simple way with fresh pitta bread, which freezes wonderfully too.
I find I don't really need any other accompaniments when the kishik is this good.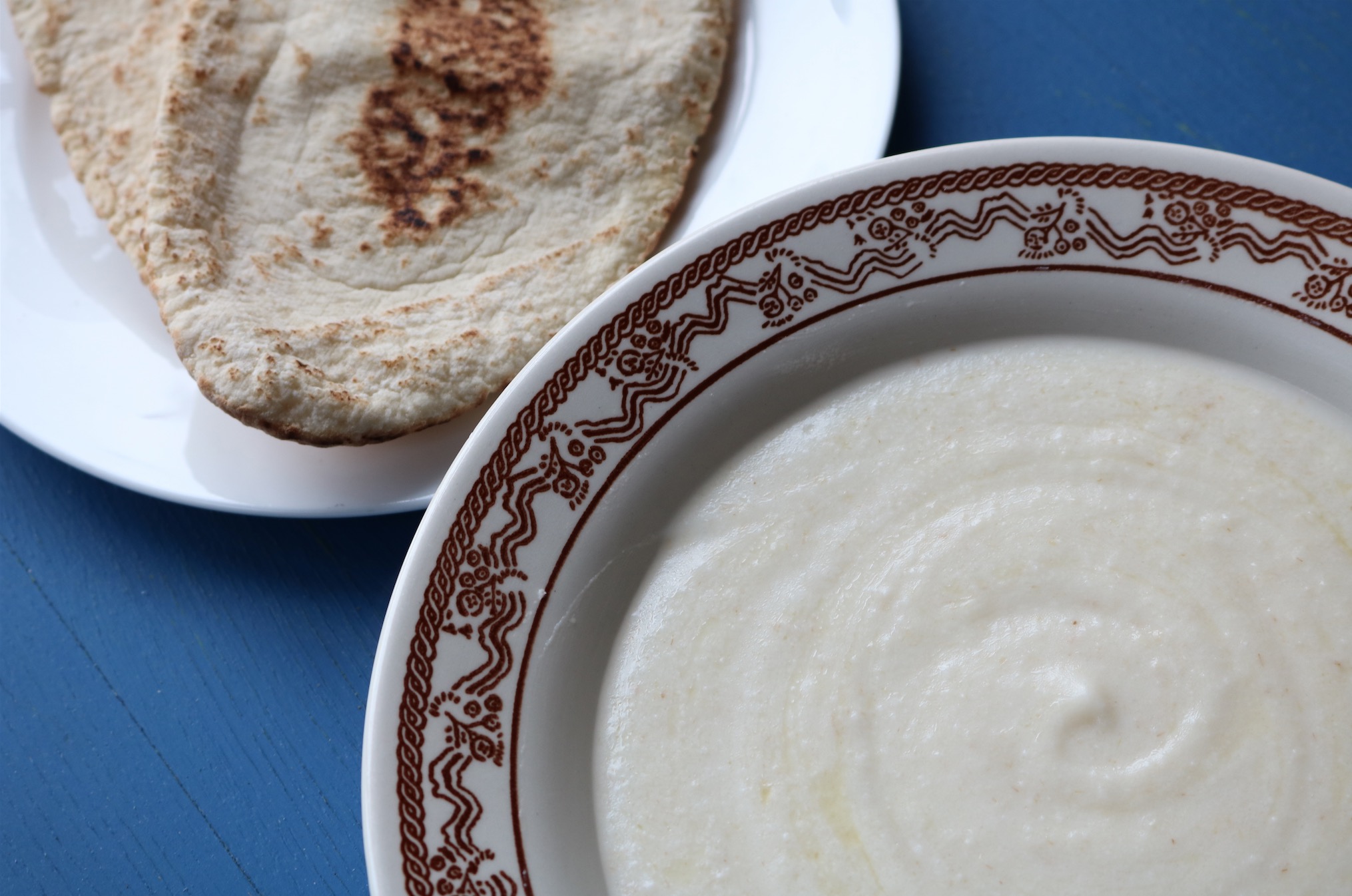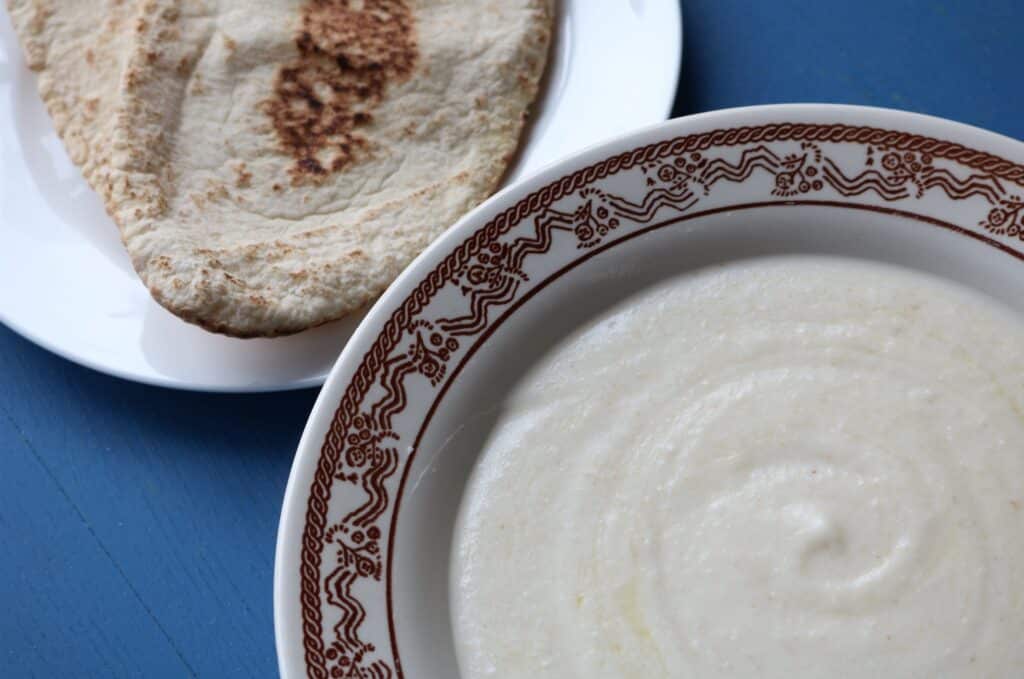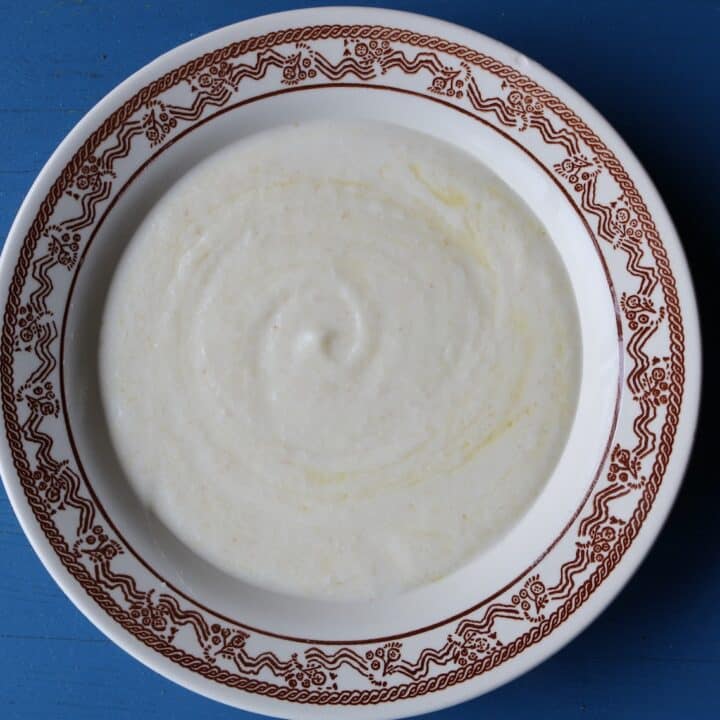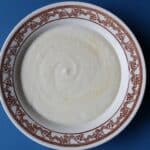 Lebanese Kishik Soup
Basic Lebanese kishik soup made with water, oil and garlic.
Ingredients
1

clove

garlic

3

tablespoon

kishik

1

tablespoon

olive oil (a drizzle)

1

cup

cold water

Small sprinkle of salt
Instructions
Mince or chop the garlic finely and add it to the pan along with the kishik, oil, salt and water

Stir the kishik into the water well and then turn on the heat to medium high

Keep stirring the kishik and cook for around five minutes until the garlic is cooked and the kishik thickens to a batter like consistency

Taste the kishik and adjust salt if necessary

Serve with fresh flatbreads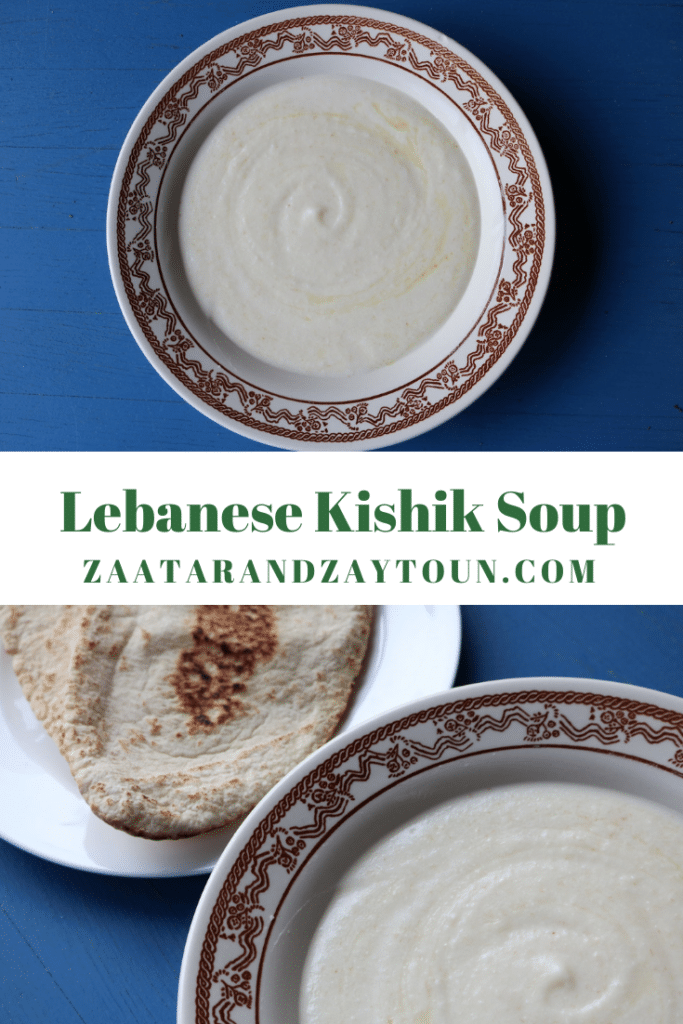 If you make any of our recipes let us know how it went by giving us a star rating below.
We have a lively Facebook group where we post frequent recipes and discuss Lebanese cooking in general, as well as a handy Pinterest page where you can save all of your favourite Zaatar and Zaytoun recipes!
You might also like these other recipes from the Zaatar and Zaytoun collection: