My orange blossom cake is a warming dessert with subtle hints of citrus and fragrant orange blossom, dusted with lashings of icing powder.
The icing powder makes it feel doughnuty and I much prefer it to sticky icing or frosting. Plus it's easier to sprinkle on at the end.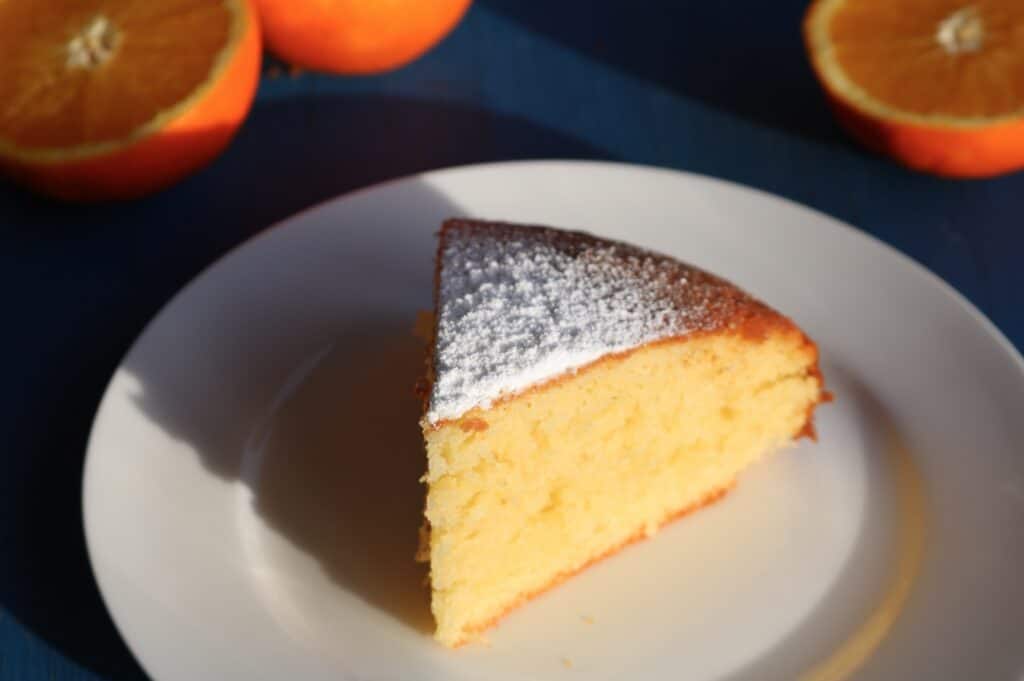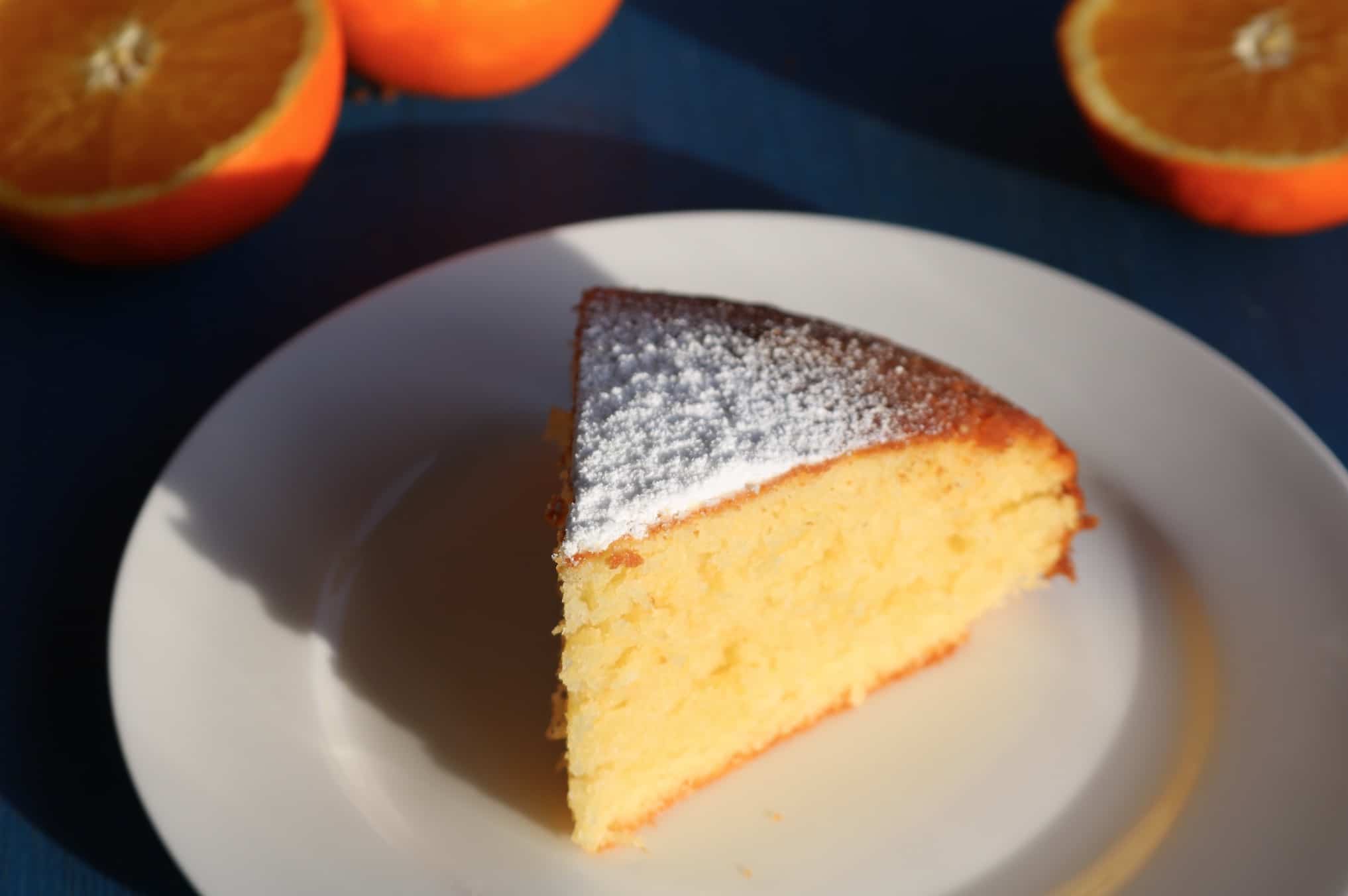 My favourite type of baking is making cakes. There can be nothing easier than whipping up some ingredients in one bowl and a few magical moments later everyone has cake.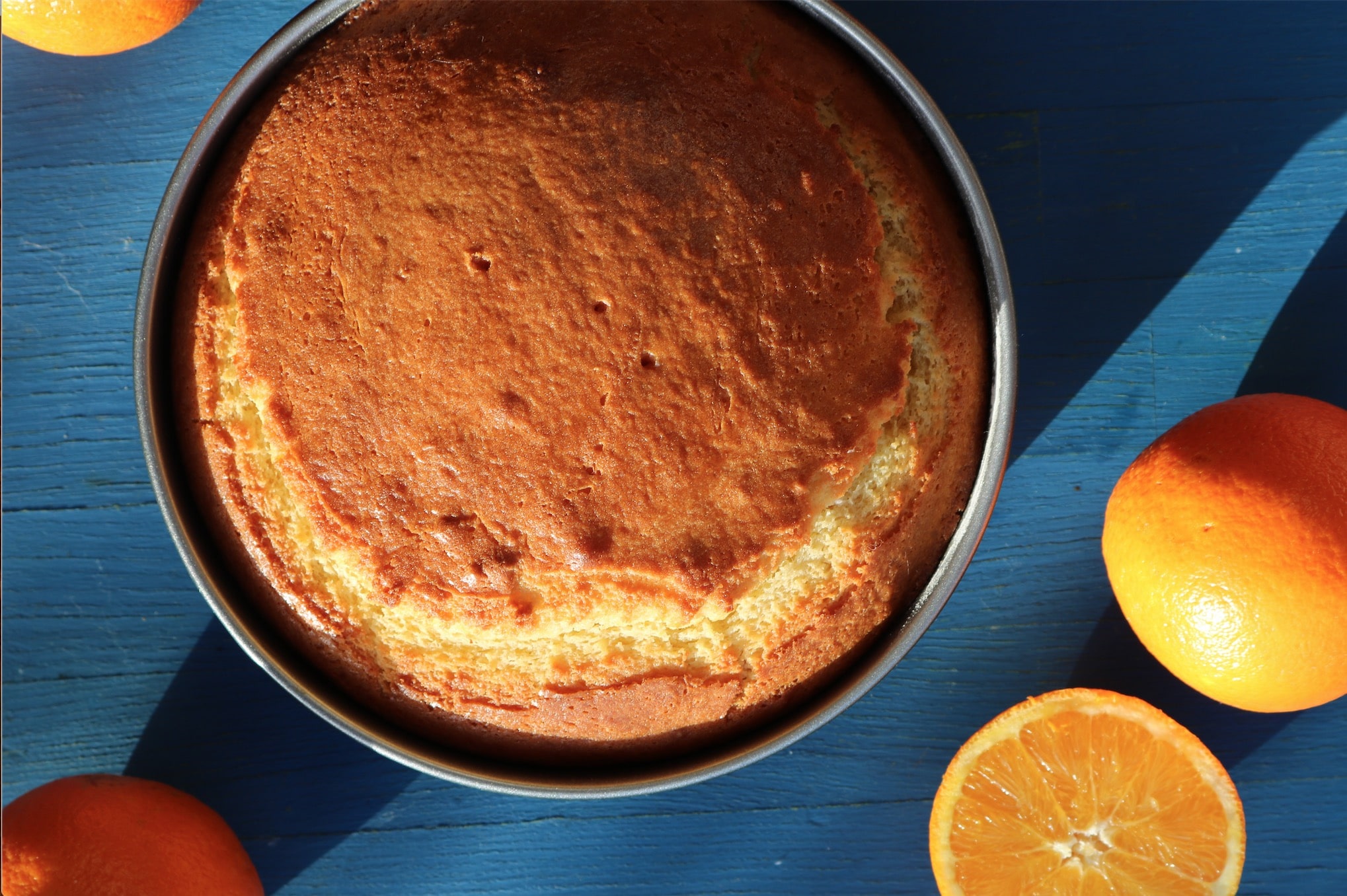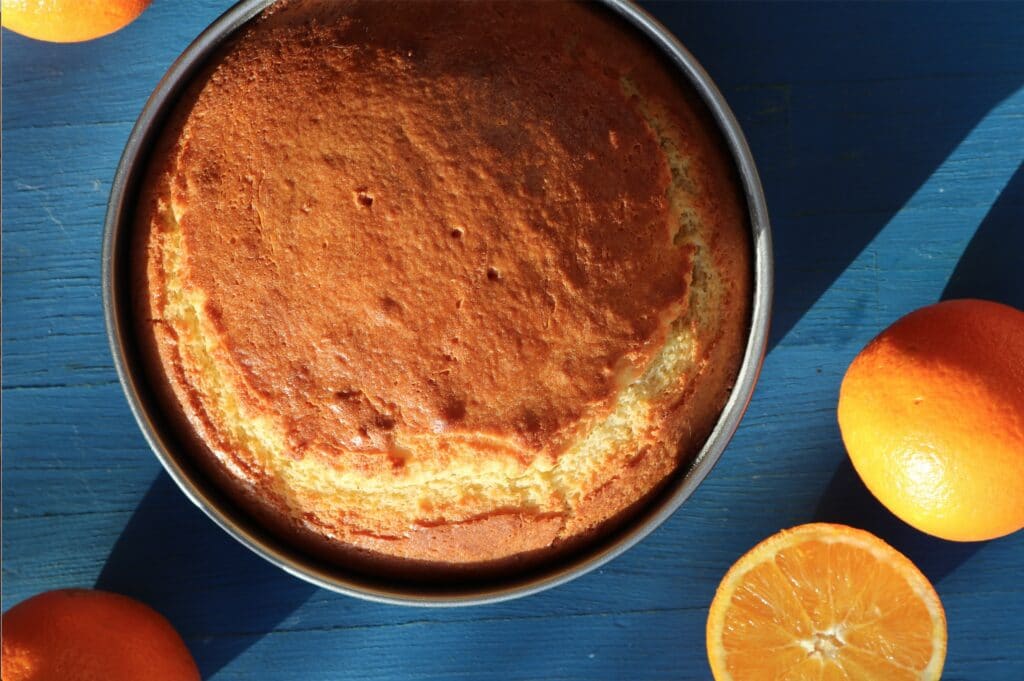 What is orange blossom water?
Orange blossom water is made from the citrus flower.
If you've ever been to an orange orchard in prime growing season you will never forget the distinct fragrance of the orange blossom flower, it's simply overwhelming.
As it is very concentrated and overpowering, it should be used very sparingly. I rarely put in more than half a teaspoon.
When added correctly it gives a beautiful fragrant aroma to any dessert, drinks or fruit salad. It can also be used for savoury dishes especially for marinades.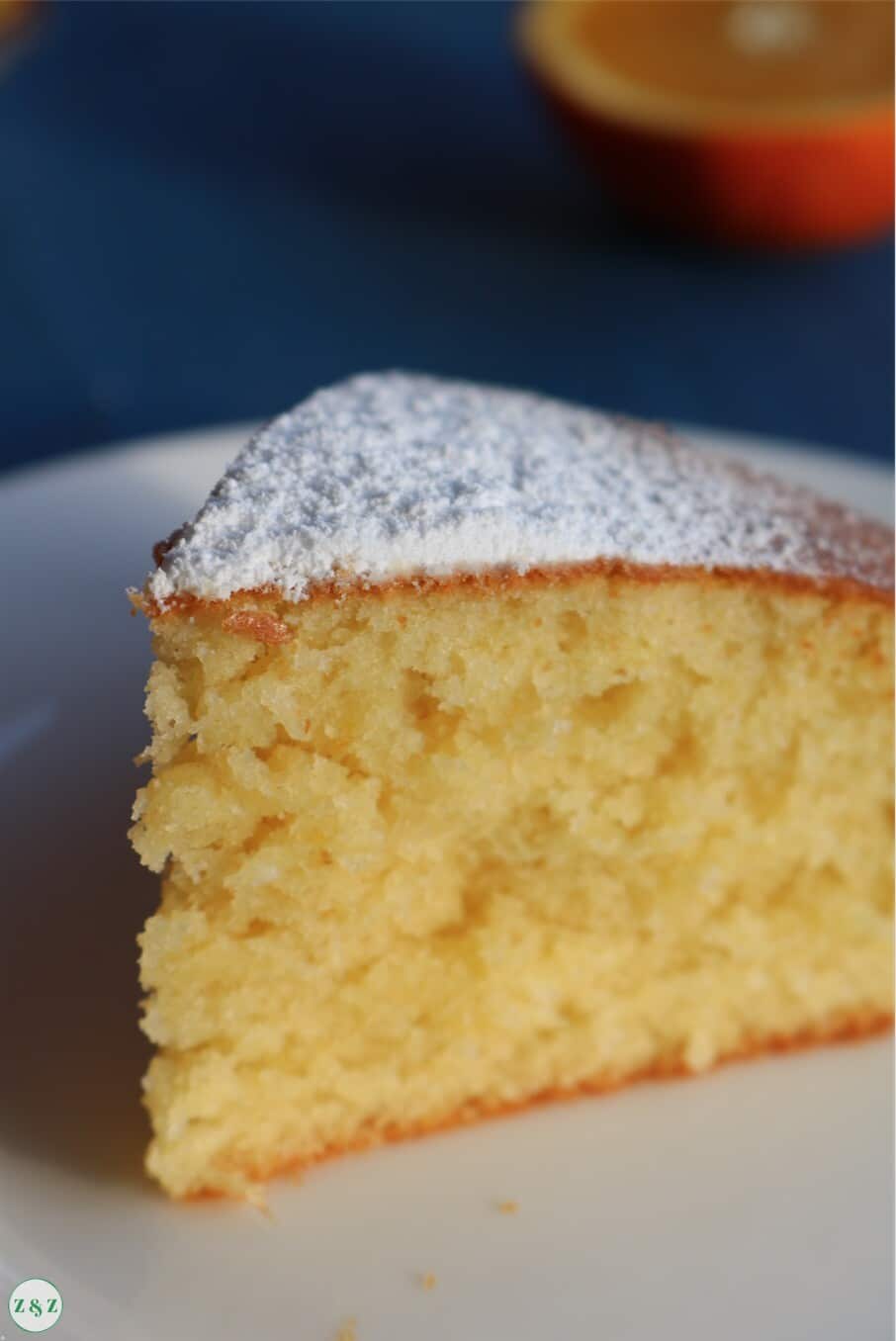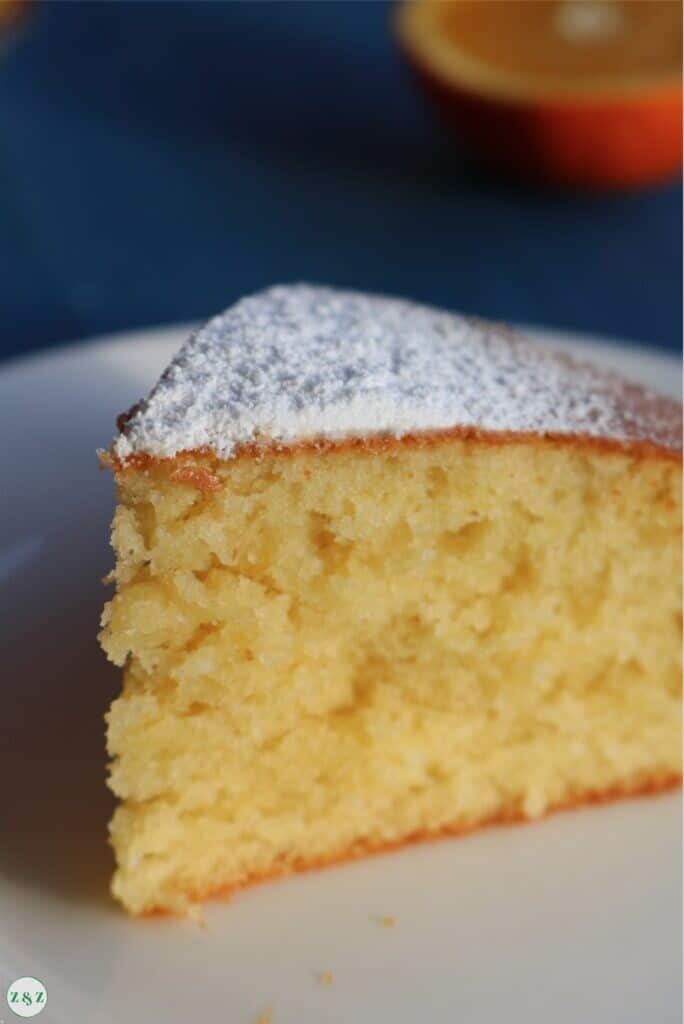 I've noticed we from the Middle East add it where others might use vanilla. You can always susbsititute with a bit of vanilla if you can't source it.
Orange blossom water can be found in Middle Eastern stores and in speciality ingredient sections of many supermarkets.
Top tips
Get all your ingredients to room temperature beforehand, the often overlooked rule of baking.
Preheat the oven too while you are at it. 180C or 350F.
Don't overmix the flour as this will make for a heavy denser cake.
When you add the oil, keep folding very gently until everything combines. This may take a good five minutes but just hold out.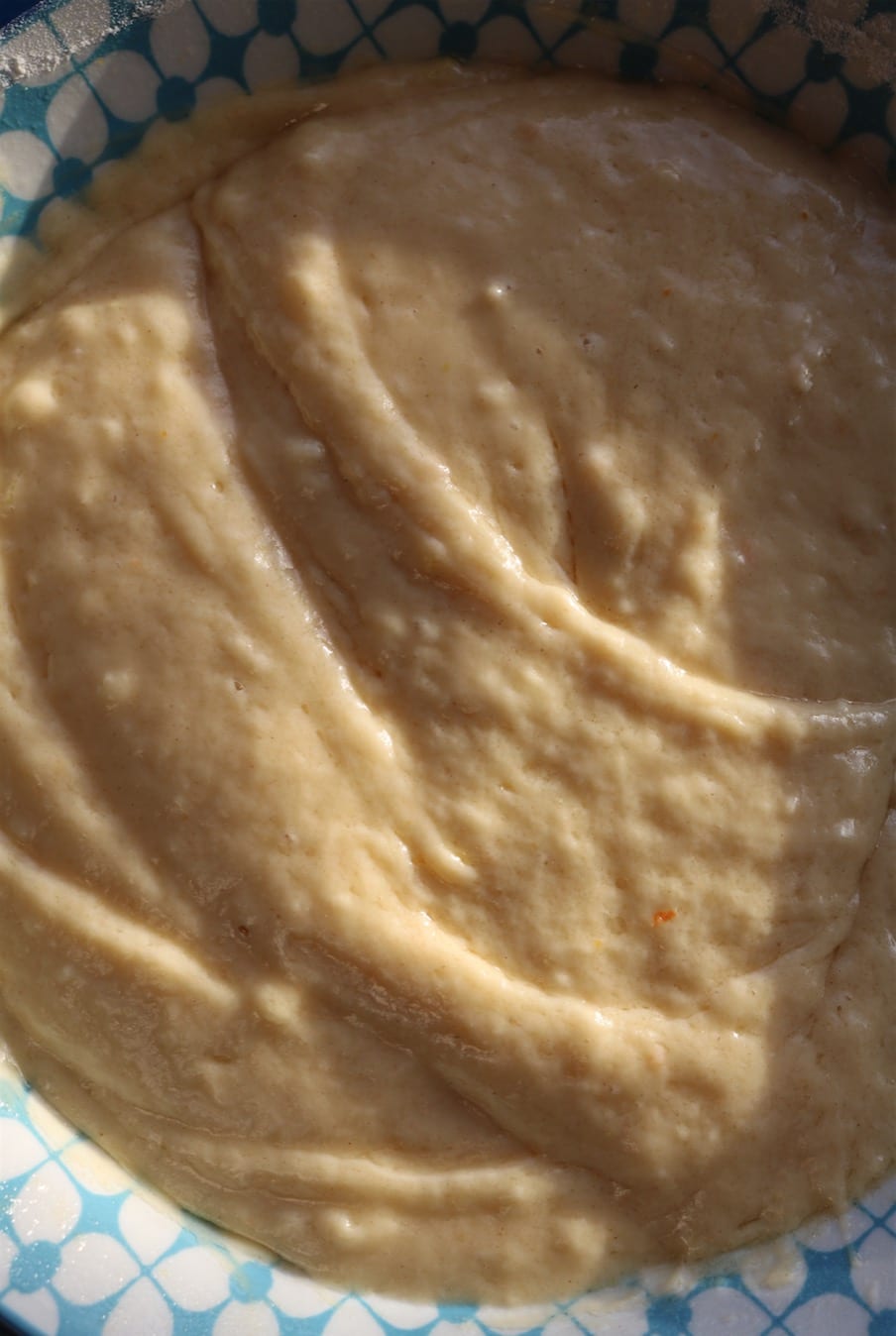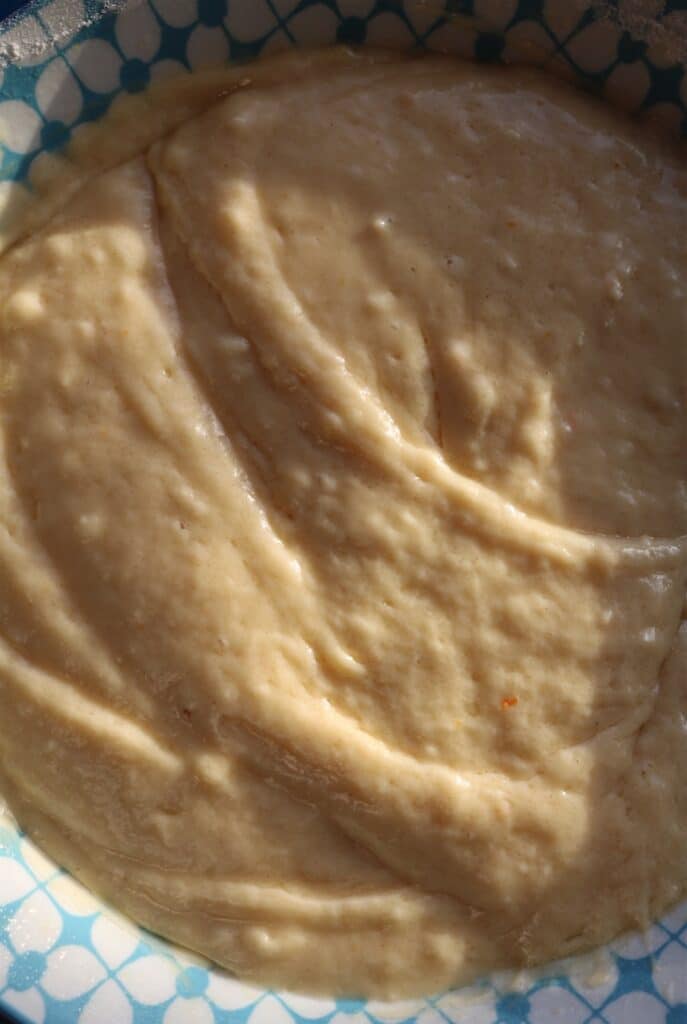 Don't overdo it with the orange blossom so use a measuring spoon or the lid of your bottle.
Get as much zest out of your oranges and lemons, but don't scrape the bitter white bit.
Double up you oranges and lemons for extra zestiness. You can even sprinkle some on top of the cake if you like too.
This cake makes the perfect accompaniment for tea, coffee or even hot chocolate. Mmmm I distract myself from writing the recipe. Here it is below: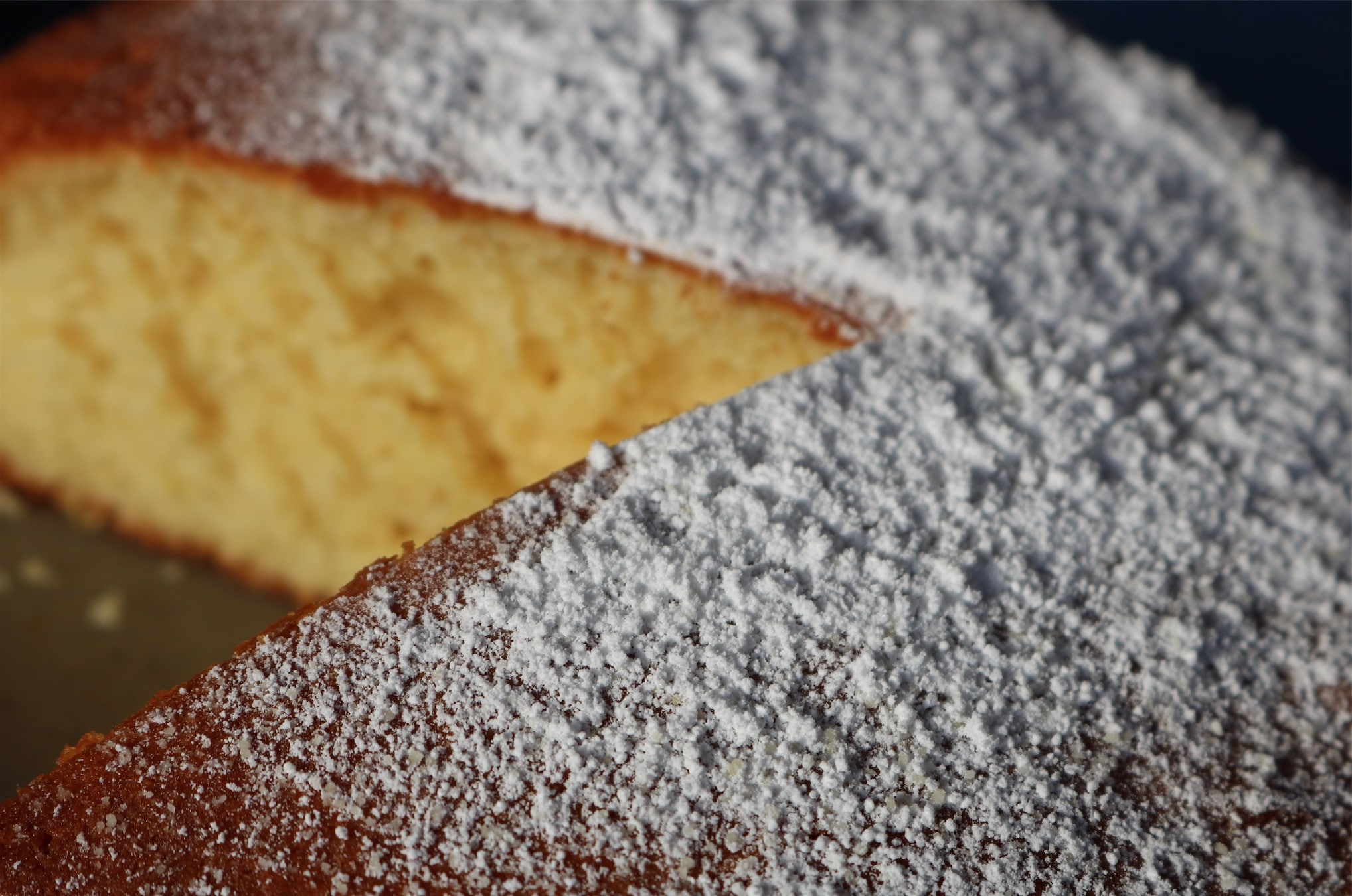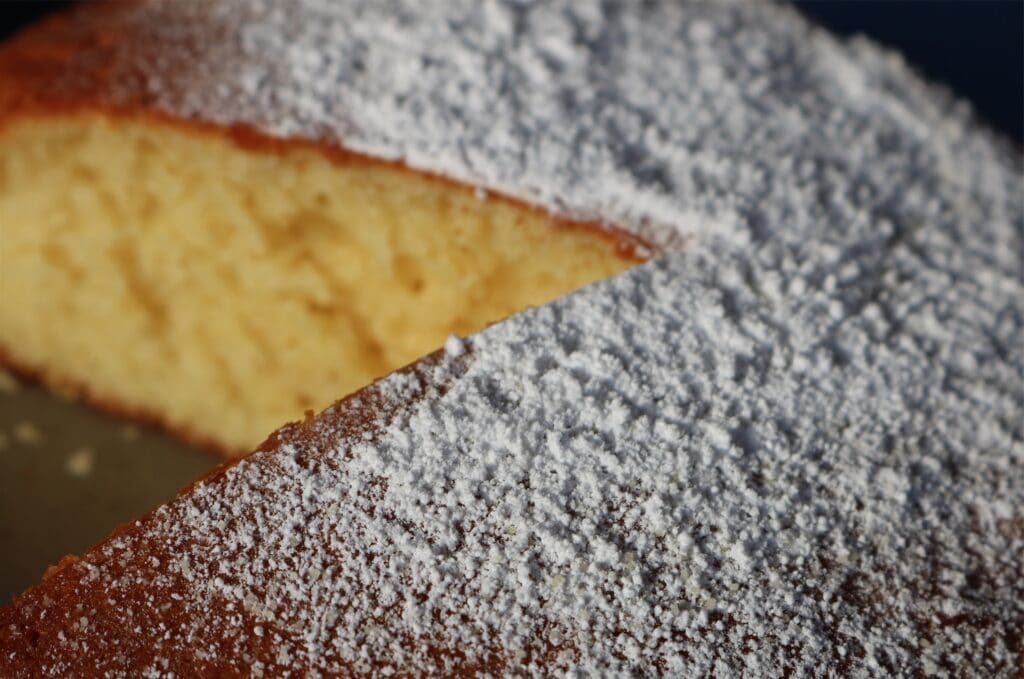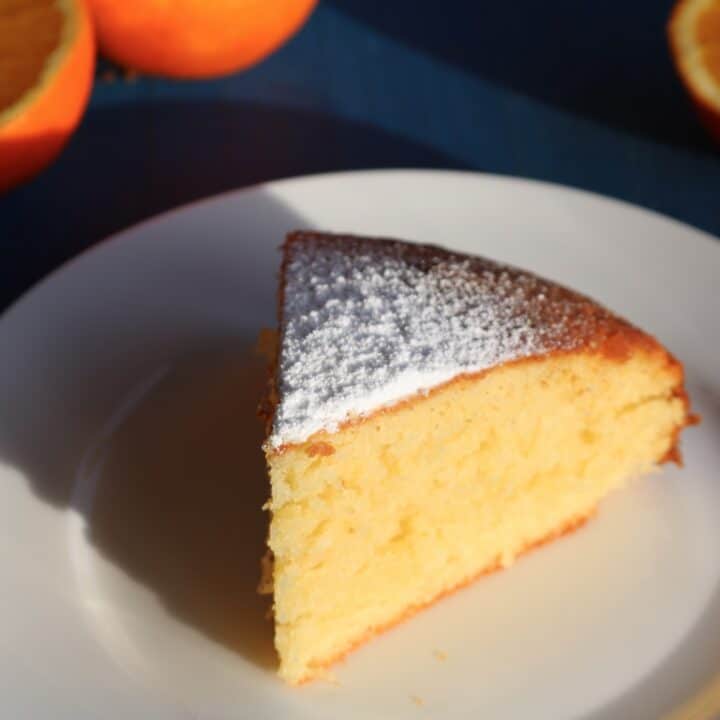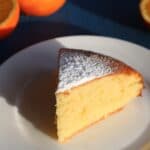 Orange blossom cake
Zesty fragrant orange blossom cake with lashings of icing sugar
Ingredients
3

eggs

¾

cup

yoghurt

¾

cup

sugar

zest of one lemon

zest of one orange

½

teaspoon

orange blossom water

3

tablespoon

orange juice

2

cups

plain flour

½

teaspoon

baking powder

pinch

of salt

½

cup

vegetable oil

Icing sugar

for dusting
Instructions
Preheat the oven to 180C (350F)

Whisk together the eggs, yoghurt and sugar .

Zest the orange and lemon and add to the mixture

Squeeze the juice of half an orange and add 3 tablespoons along with the orange blossom water

In a separate bowl, sieve together the flour and baking powder

Add the salt and stir together, then add the dry ingredients to the wet ingredients bit by bit, folding as you go along

Add the vegetable oil in parts, folding very gently as you go along. Keep folding until everything has combined together (be patient this may take 5 minutes)

Grease a 20cm baking tin or similar and bake for around 30 minutes until a toothpick comes out clean

When cooled, dust generously with icing sugar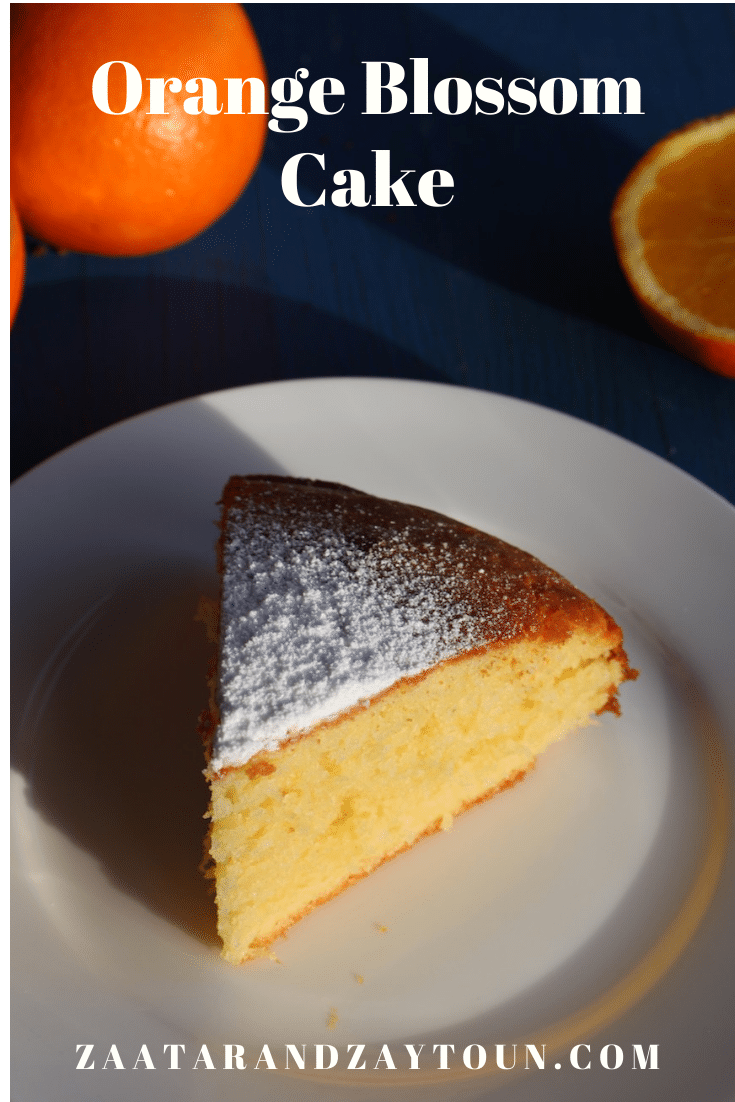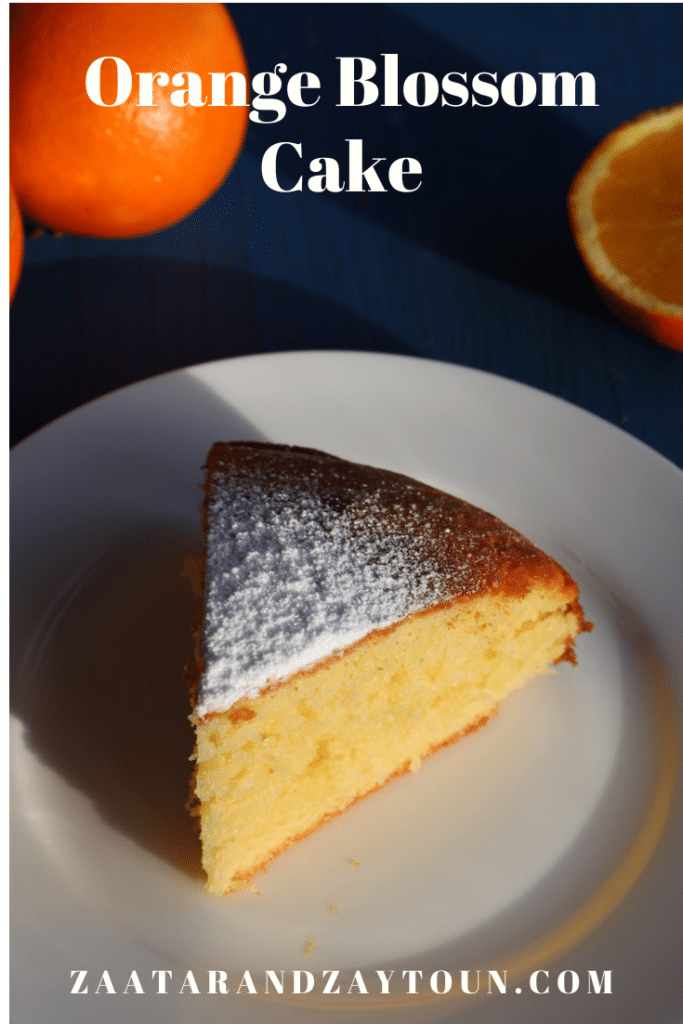 If you make any of our recipes let us know how it went by giving us a star rating below.
We have a lively Facebook group where we post frequent recipes and discuss Lebanese cooking in general, as well as a handy Pinterest page where you can save all of your favourite Zaatar and Zaytoun recipes.
You might also like these recipes from the Zaatar and Zaytoun collection: