Sea Bream is my go to fish of choice. It cooks quickly and is robust enough to handle a bit of flavour.
Mediterranean style fish shouldn't be loaded with too many spices like garam masala and here I just use paprika and turmeric; one of my favourite spice combinations.
I even made my own little spice blend of just paprika and turmeric as I use them together so often.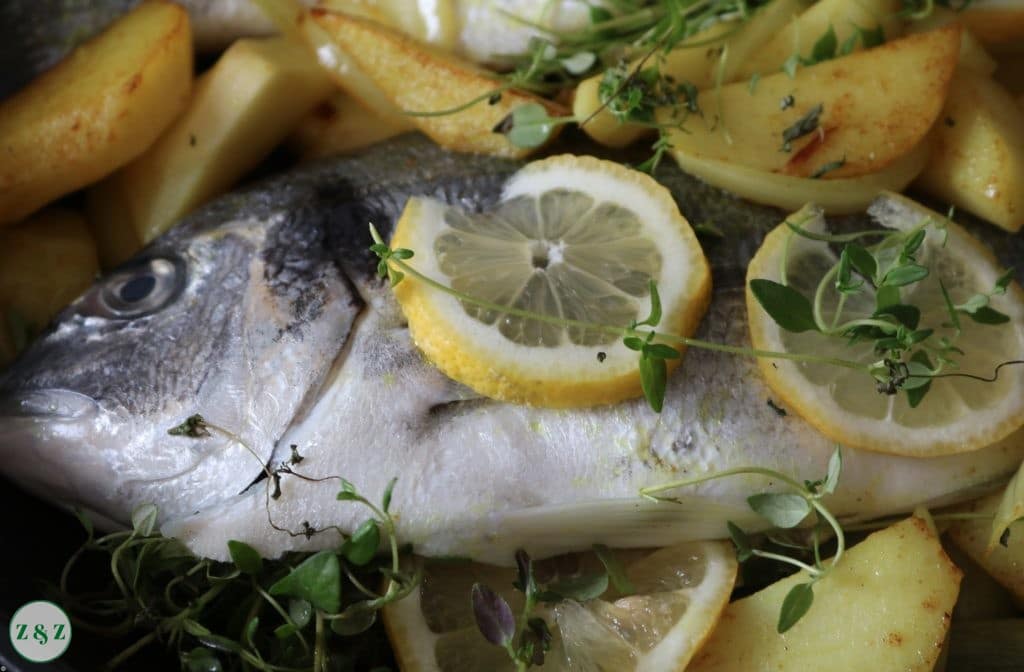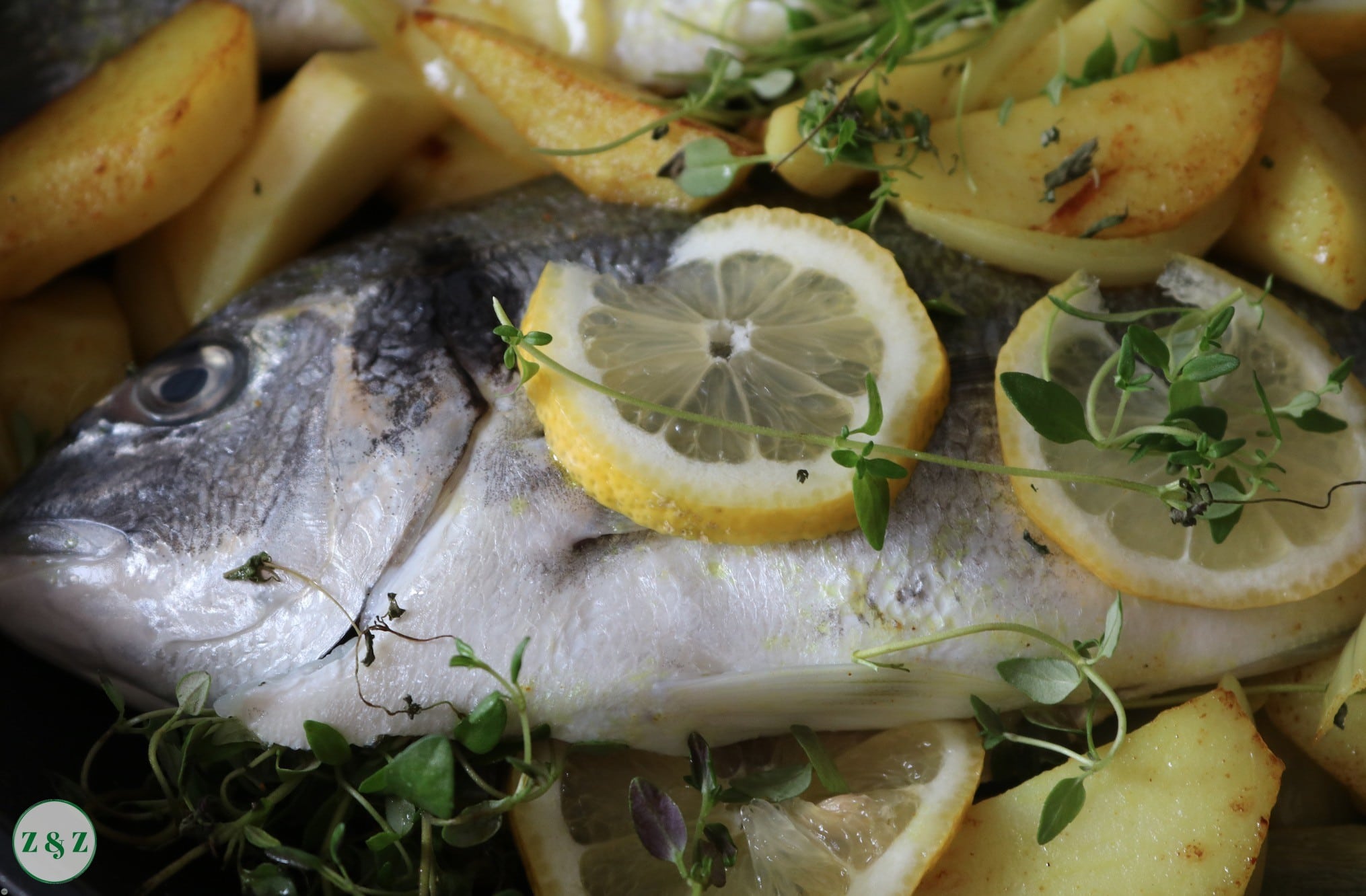 Don't be timid with the thyme although it is a strong herb, it makes the inside of the fish fragrant and cooks out in the oven.
I love eating this with a green salad though it would do just as well on its own.
When I cook mains in the oven, I usually blast them with high heat for 10 or 20 minutes and then cook on low for the remainder of the time - I call it my 'High Low' principle and although you have to remember to adjust the heat, it's always worth it in the end.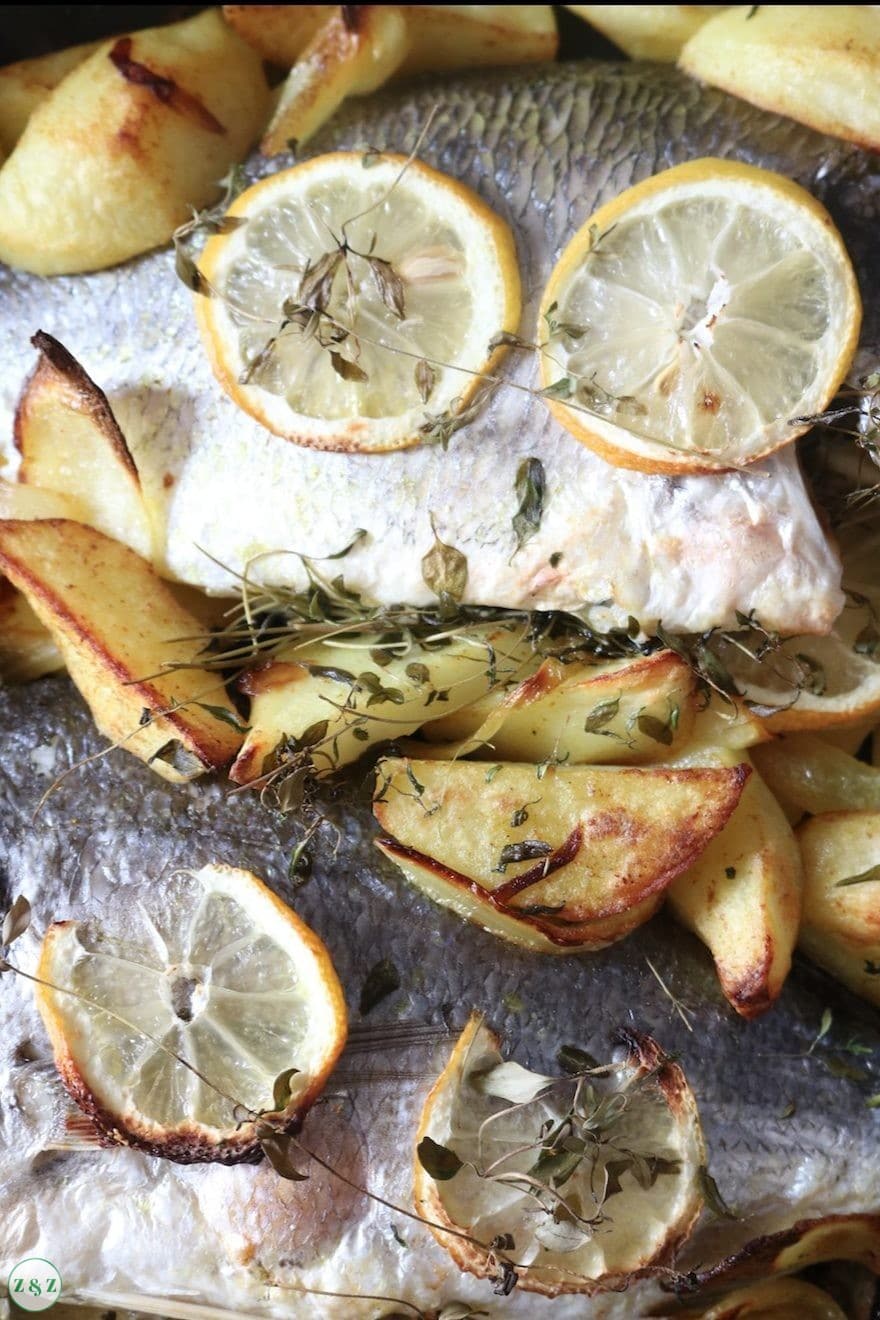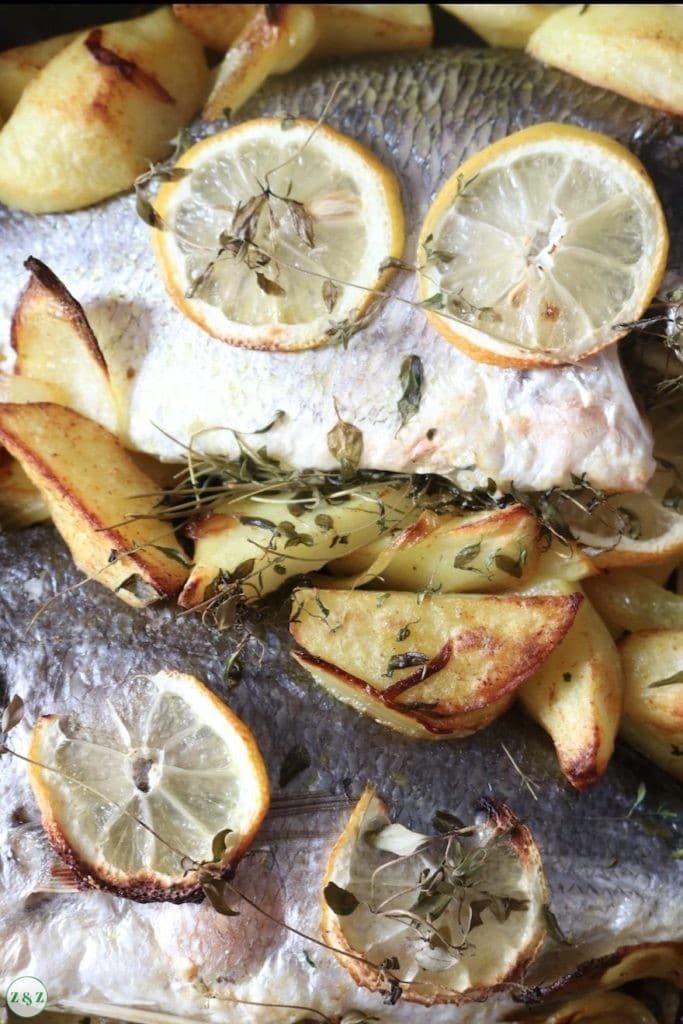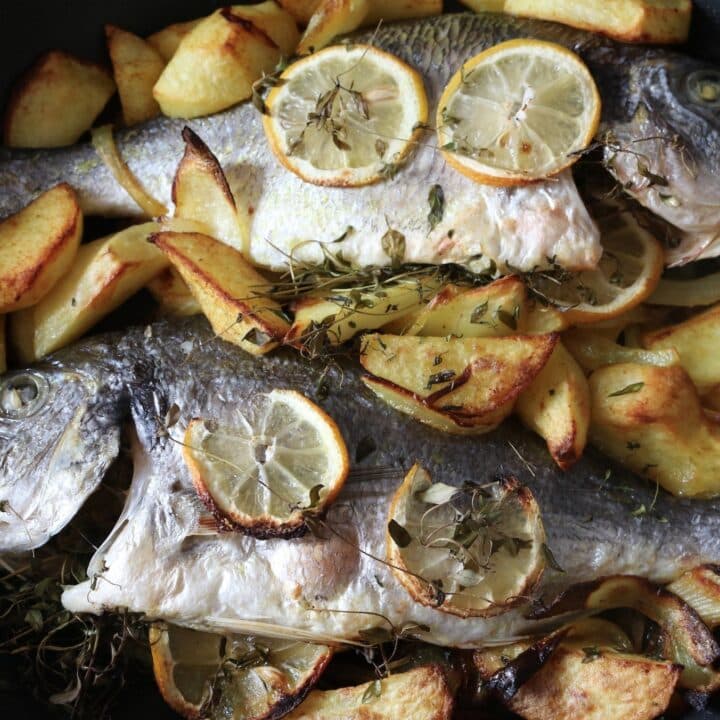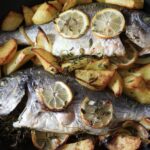 Sea Bream with Lemon and Thyme
Baked sea bream with lemon and thyme
Ingredients
2

sea bream

whole

2

potatoes

Drizzle of regular olive oil

1

onion

½

teaspoon

paprika

¼

teaspoon

turmeric

1

lemon

sliced

Handful of thyme
Instructions
Preheat the oven 200°C fan.

Roughly chop the onions and potato and place in an oven proof pan.

Add the paprika and turmeric.

Saute the onions and potato with some regular oilve oil on the hob for about five minutes until the onions start to go translucent, medium heat.

Clean the fish, sprinkle with salt and stuff with a few sliced lemons and a bunch of thyme inside. Add to the same pan.

Layer a few thinly slices of lemon on top.

Put into the oven for ten minutes at 200°C then twenty minutes at 180°C.
If you make any of our recipes let us know how it went via our Social Media platforms.
We have a lively Facebook group where we post frequent recipes and discuss Lebanese cooking in general, as well as a handy Pinterest page where you can save all of your favourite Zaatar and Zaytoun recipes!
You might also like these other recipes from the Zaatar and Zaytoun collection: