Samke harra is a great little fish dish made with fried fish fillets in a spicy tomato relish.
Now when I say spicy it's more than usual Lebanese spicy but still way less than Indian cuisine.
I love how Lebanese "spicy" dishes come with a warning in their name like 'batata harra' just to let you know there is some chilli involved.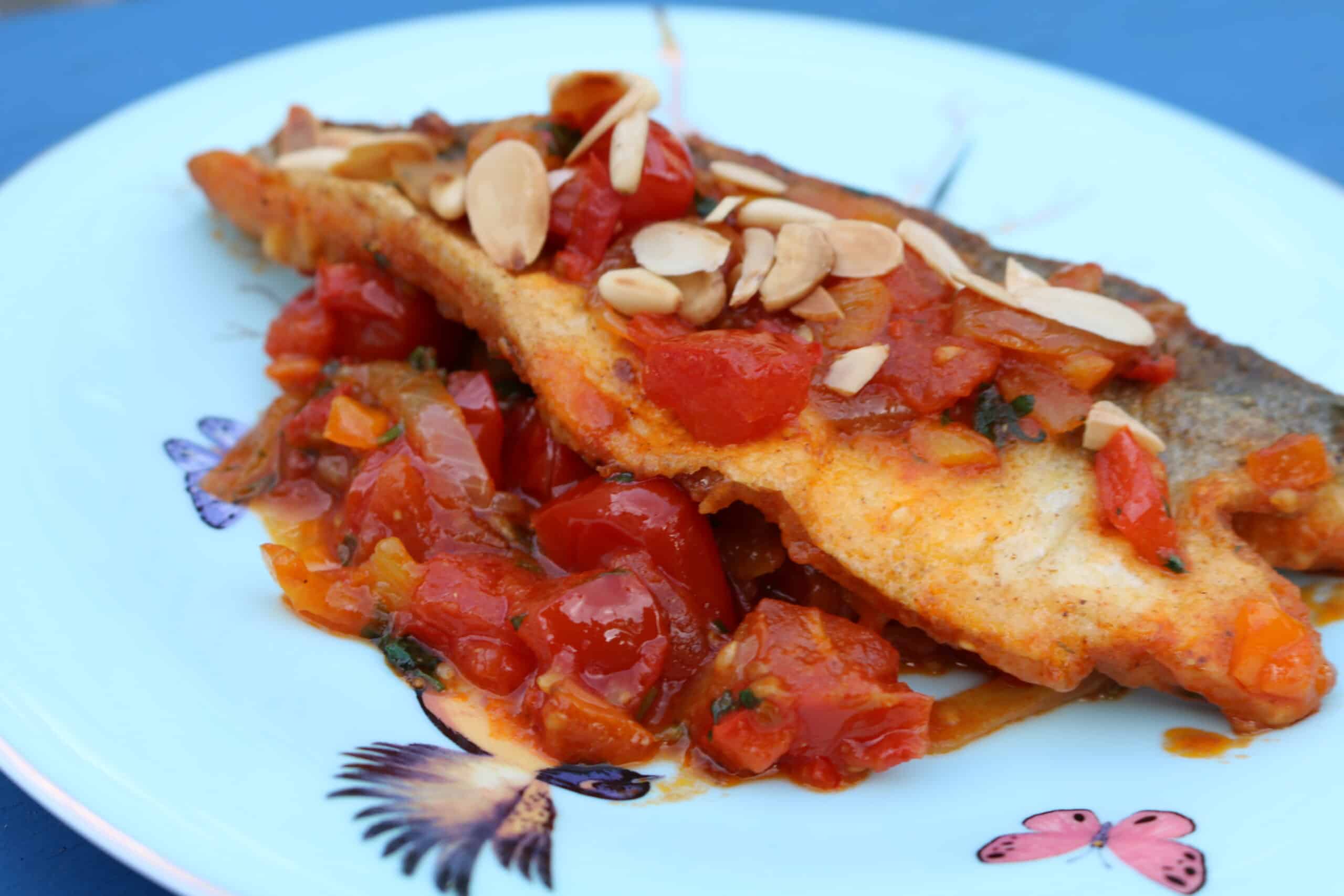 Samke harra is one of those wow dishes that you can serve at dinner parties and everyone will think you are a superstar.
If you love fried fish, you should also try out my fish in tahini sauce, and if you are an advanced cook have a go at sayadieh, the fisherman's rice dish of choice.
Jump to:
Ingredients
I've used sea bass fillets, and you can use any white fish really. I also sometimes use sea bream, cod or tilapia.
Choose the freshest one you can find. You can always tell if fish is fresh if it doesn't (ironically enough) smell fishy and isn't slimy or sticky to the touch.
If you are using a whole fish, the eyes should be clear and not too bloody. Smell it up close if you have to.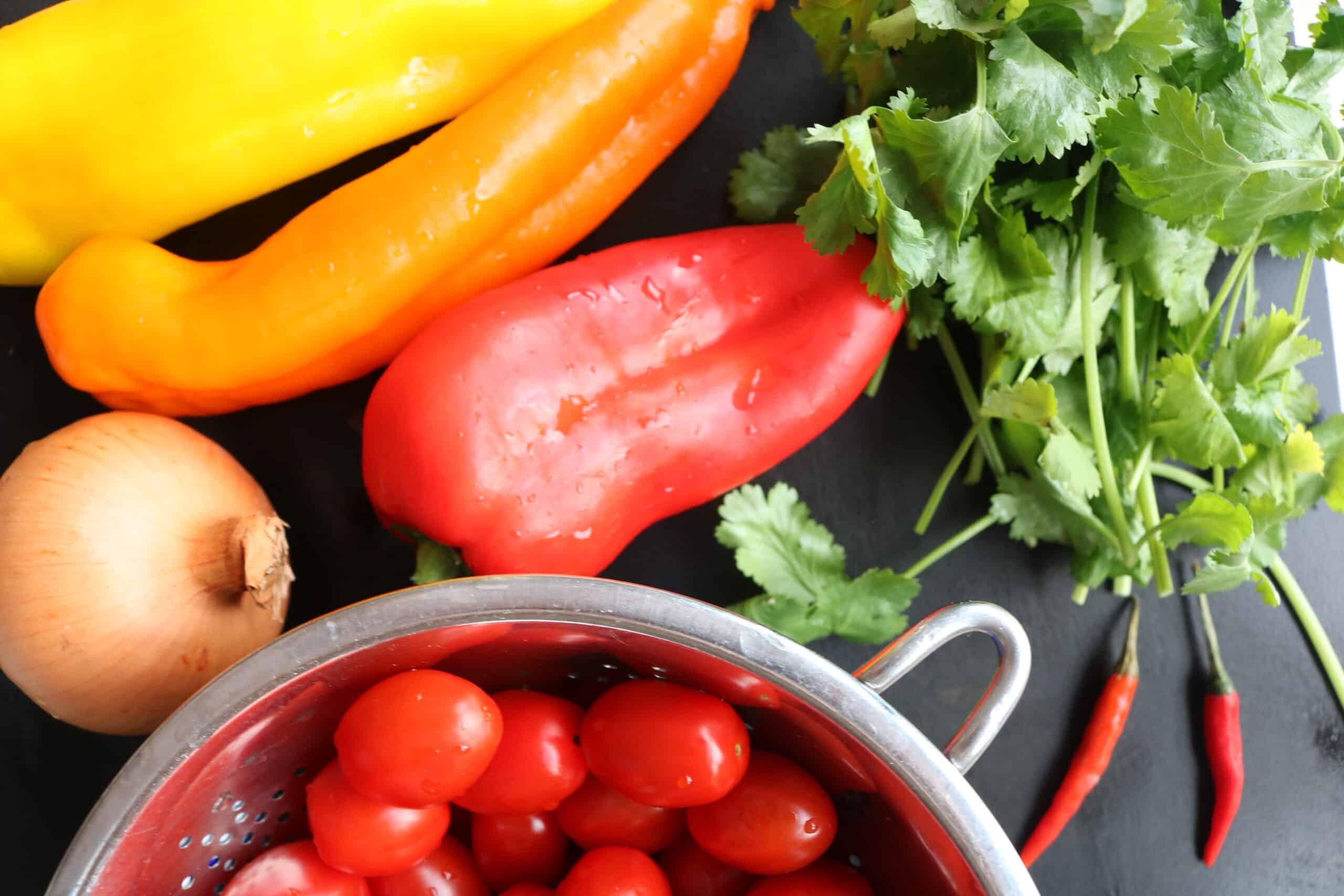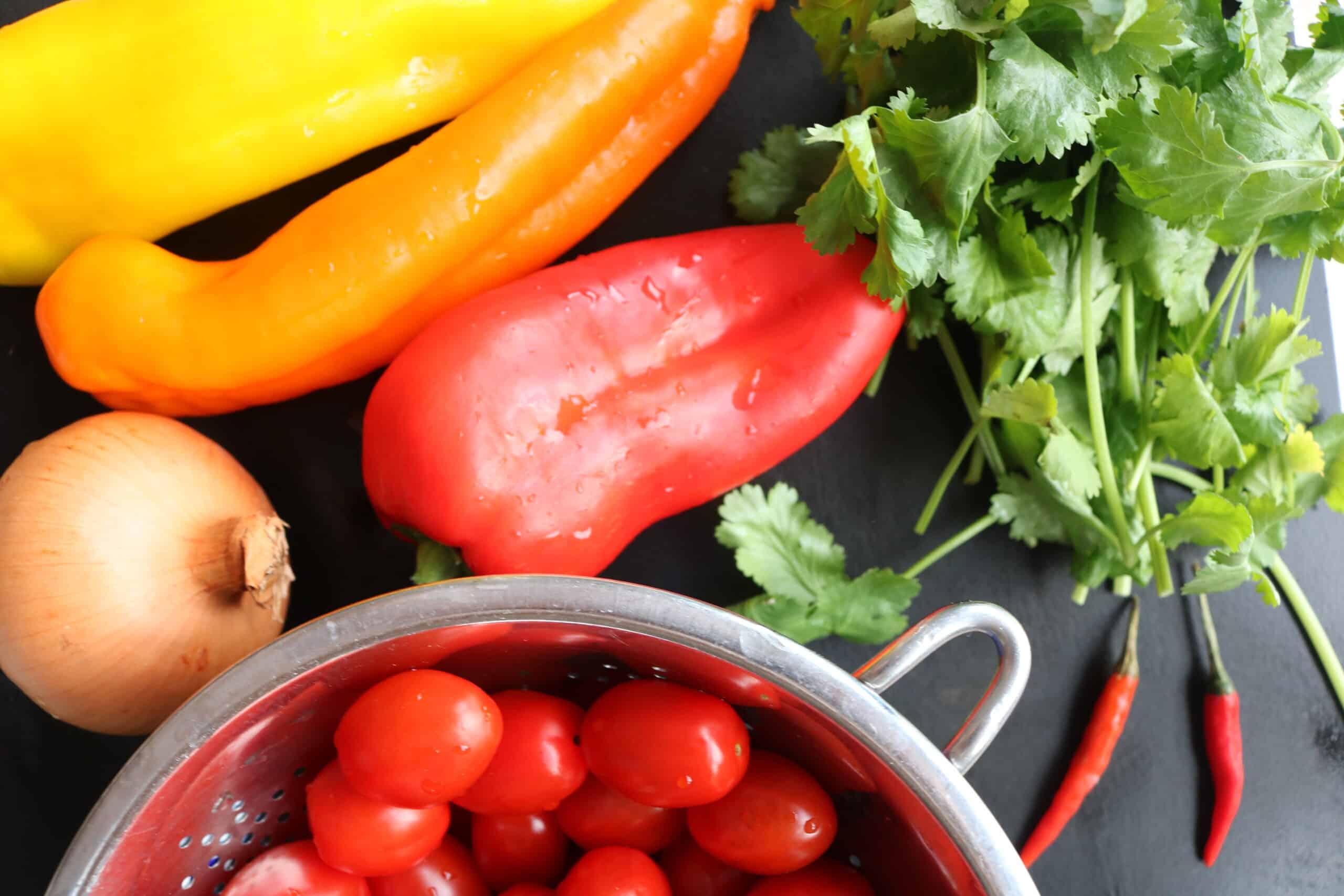 To make the relish, you will need:
onion (I always use a large onion)
chopped tomatoes (I used cherry tomatoes)
red, orange or yellow bell peppers (I do not like the green ones)
chilli (I used birds eye chillies, sometimes known as Thai chillies)
cilantro (aka fresh coriander)
I also garnished the samke harra with flaked almonds and pine nuts that had been lightly toasted in a dry pan for a few minutes on a medium heat.
It is such a delicious touch so do try it. Always watch the nuts when you are toasting them or they will suddenly burn.
Instructions
So in essence this is an easy dish as it doesn't have very tricky methods, but there are a few of them which needs some prep. Here is a summary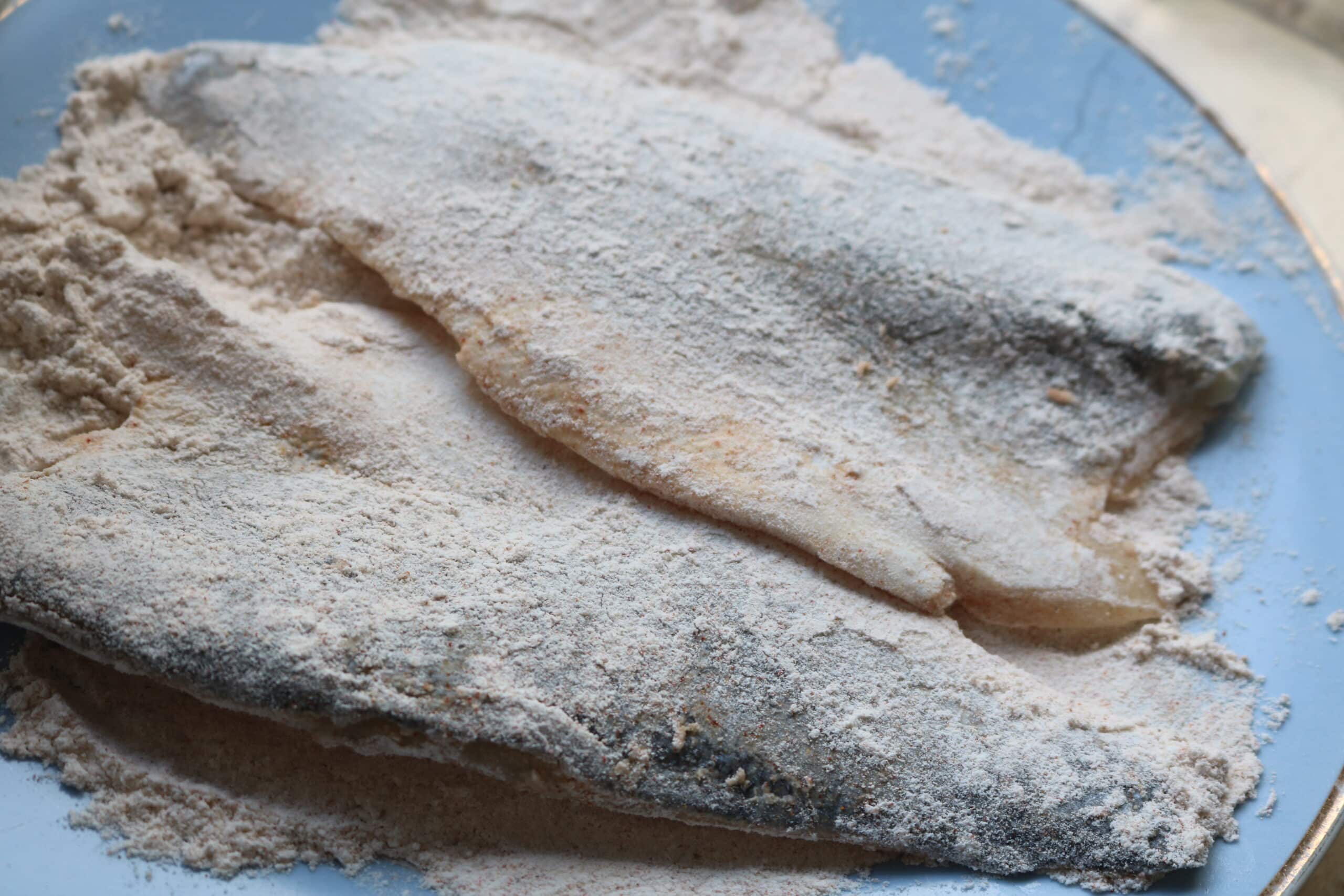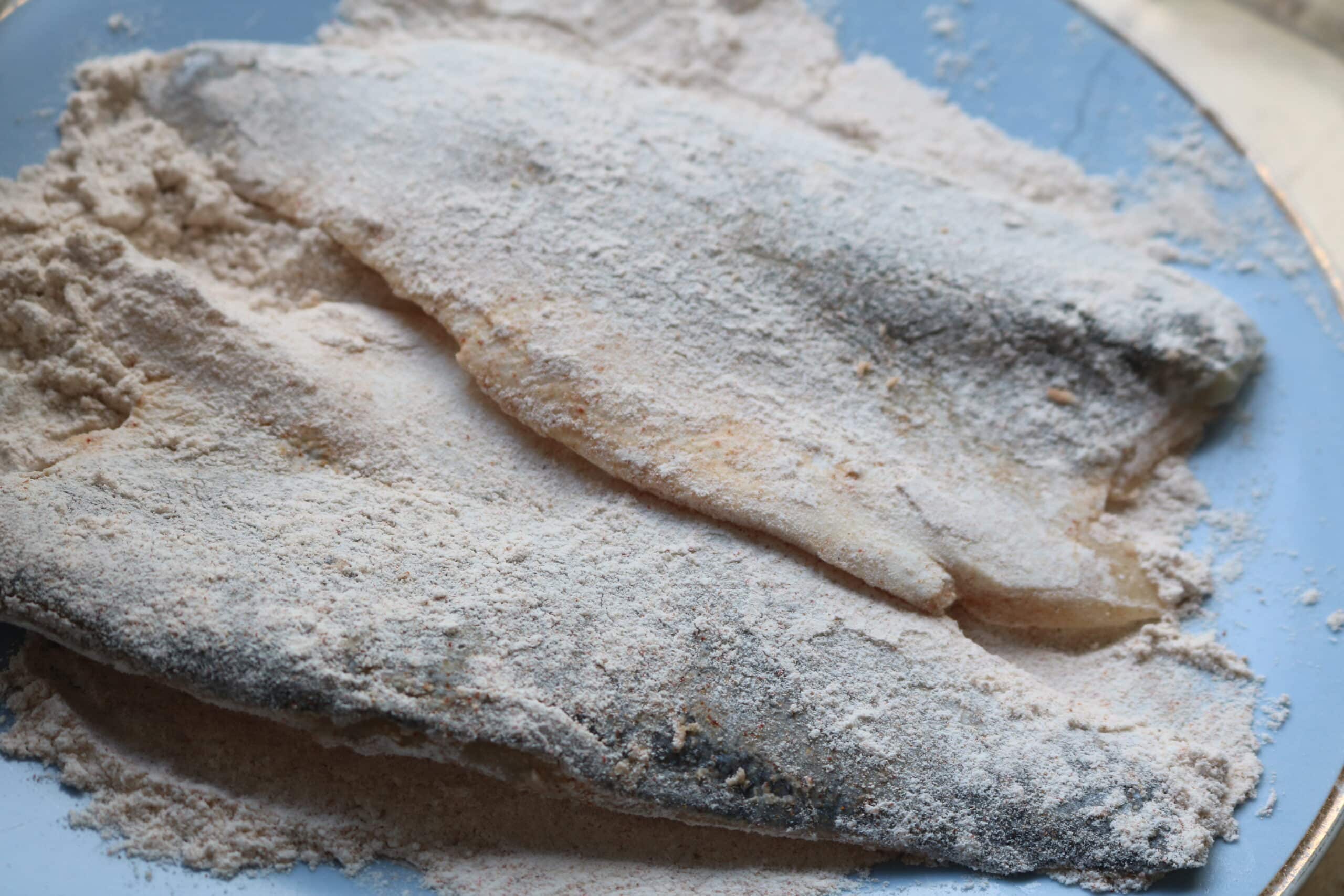 Make a quick spiced flour and coat the fish fillets in them.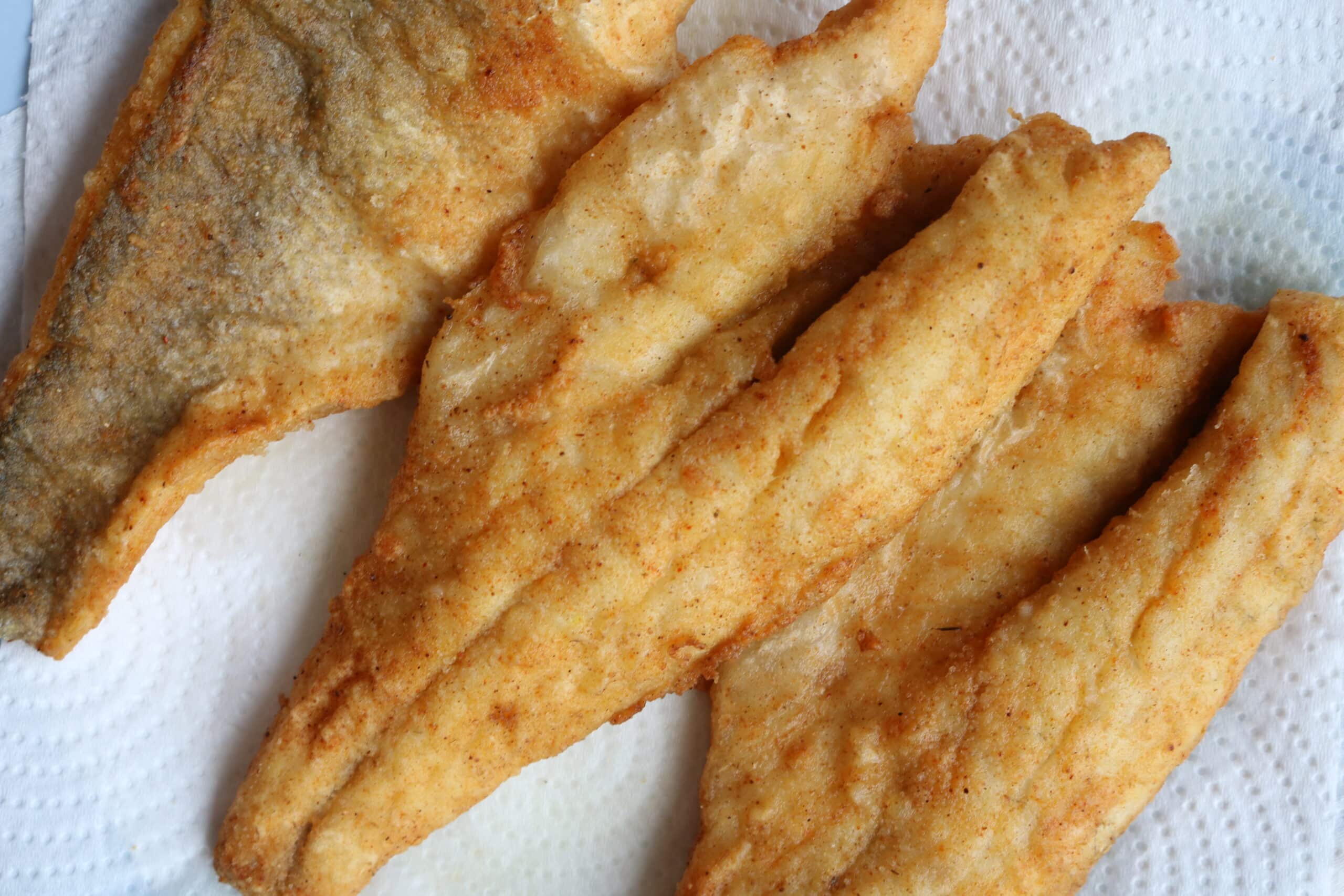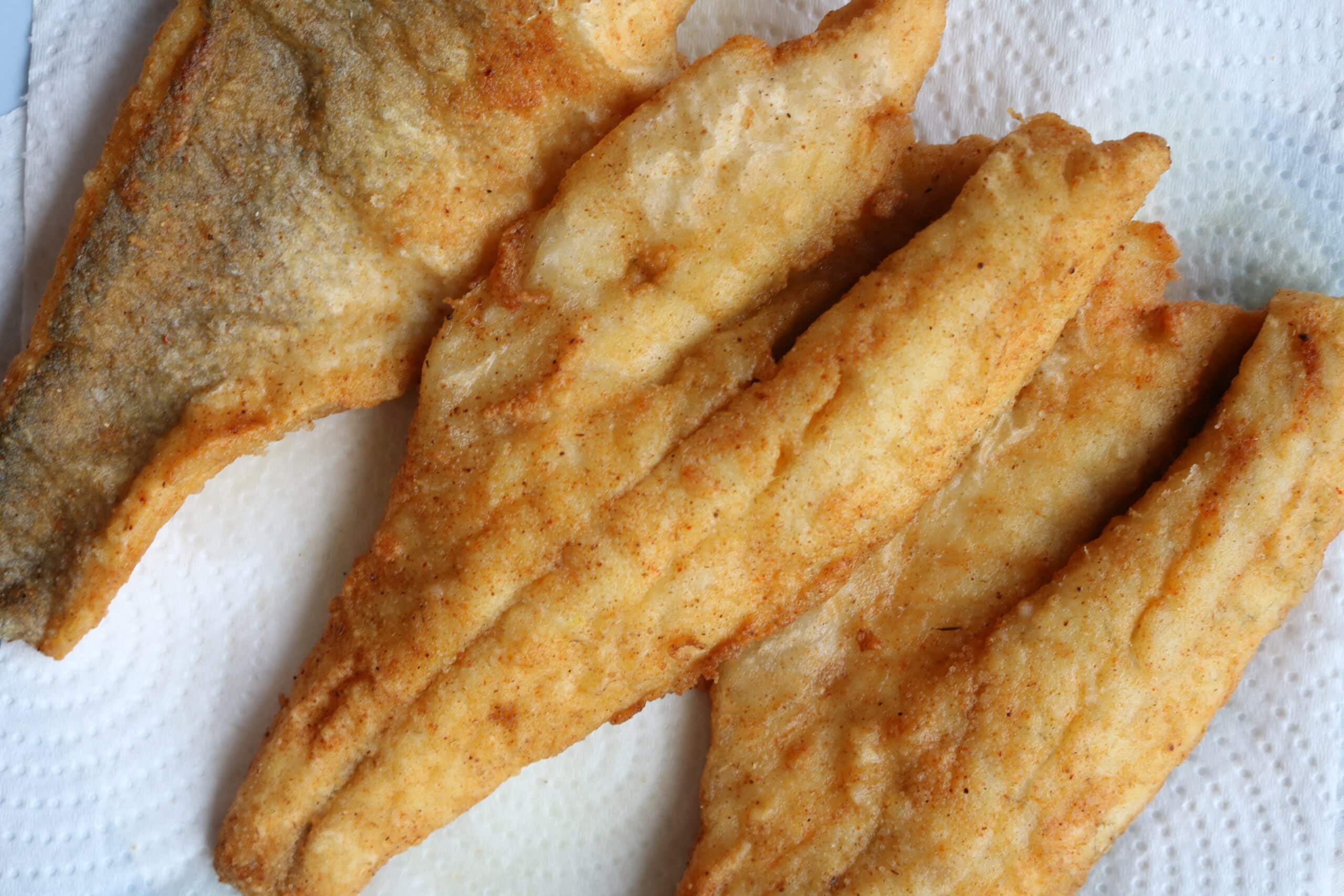 Deep fry the fish fillets and set aside.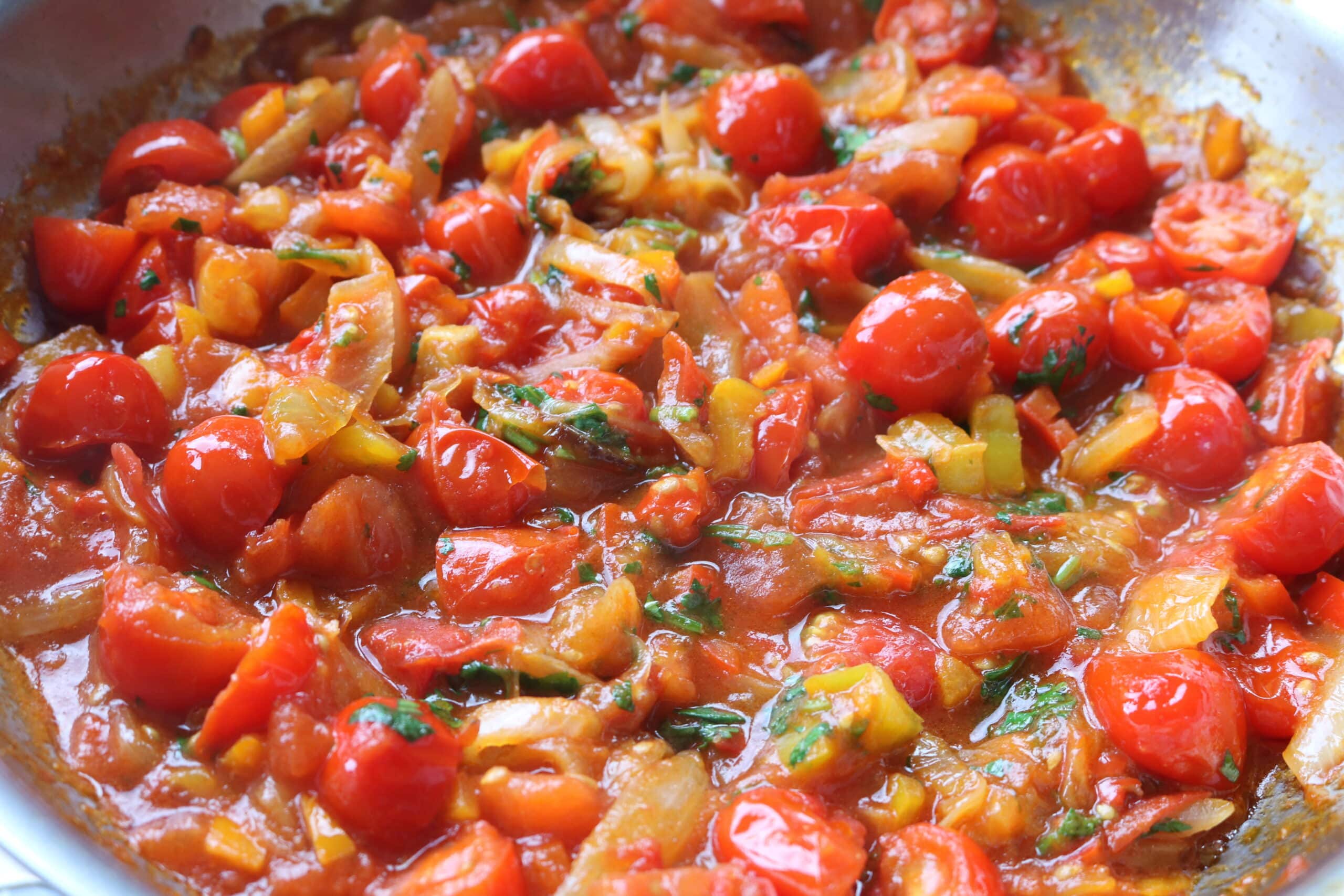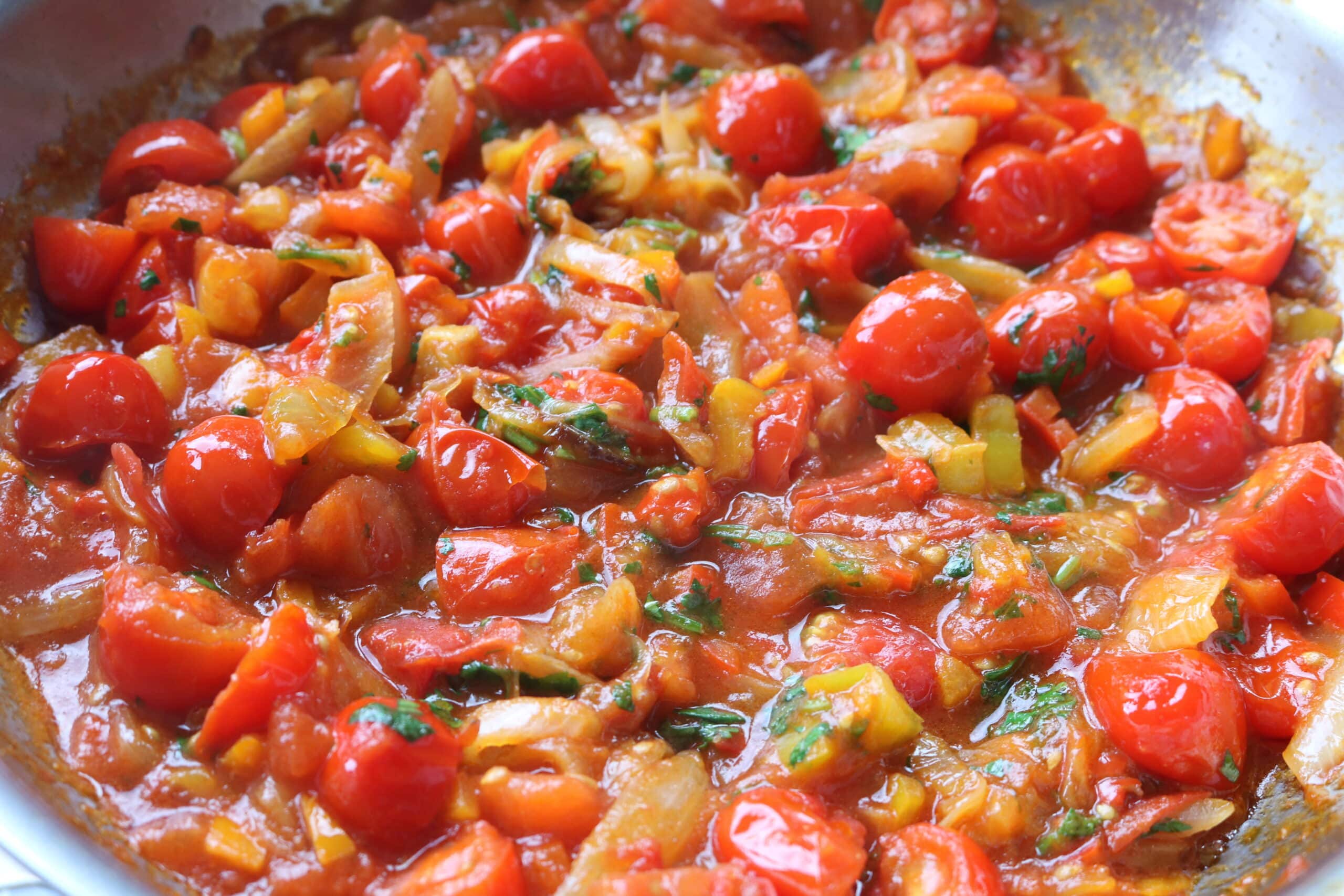 Make the spicy tomato relish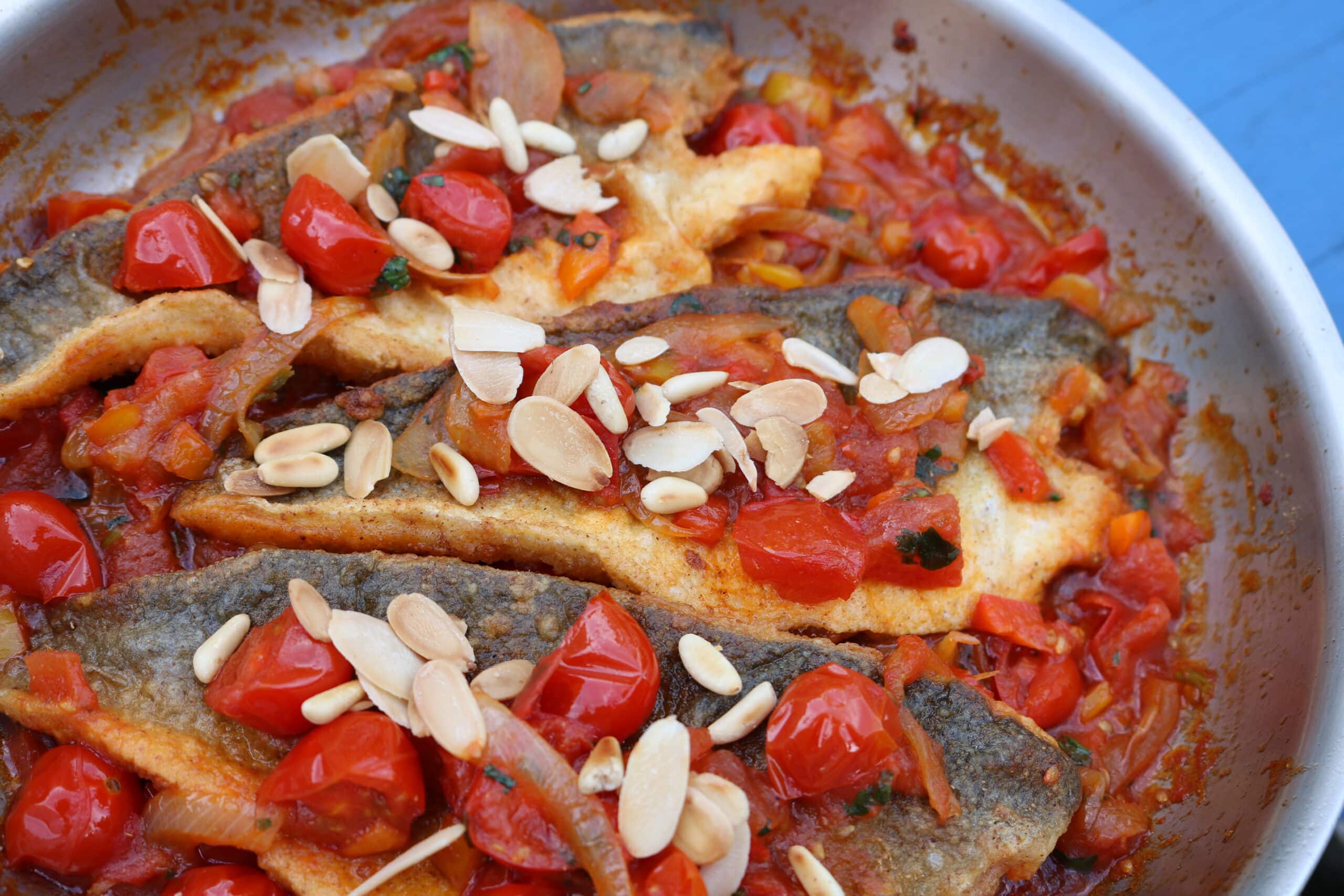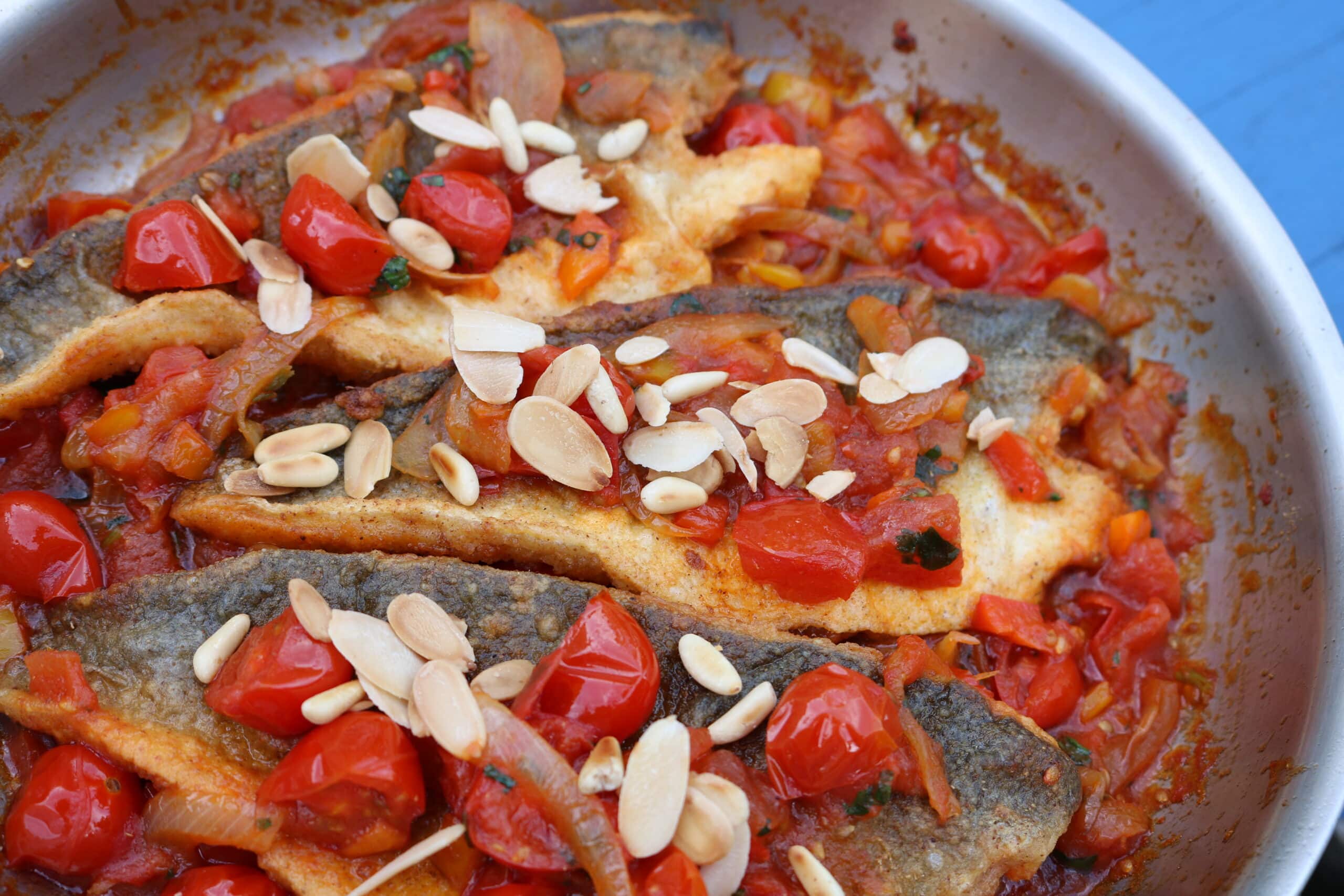 Simmer the fried fish in the relish. Garnish with toasted nuts.
Top tip
If tomatoes are not in season you can always use a can, though I always prefer chopped tomatoes with a little tomato concentrate.
I use the same spices for the flour as the tomato relish, so keep them on hand.
I only used one chilli but if you are wild then you can use two. Any more and you will overpower the taste of the delicate fish.
The most important bit of any fish dish is making sure you source fresh ones. Travel a bit if you have to.
If you have kids, you can always finely chop the chilli and add to some olive oil to drizzle on your plate instead of the main dish.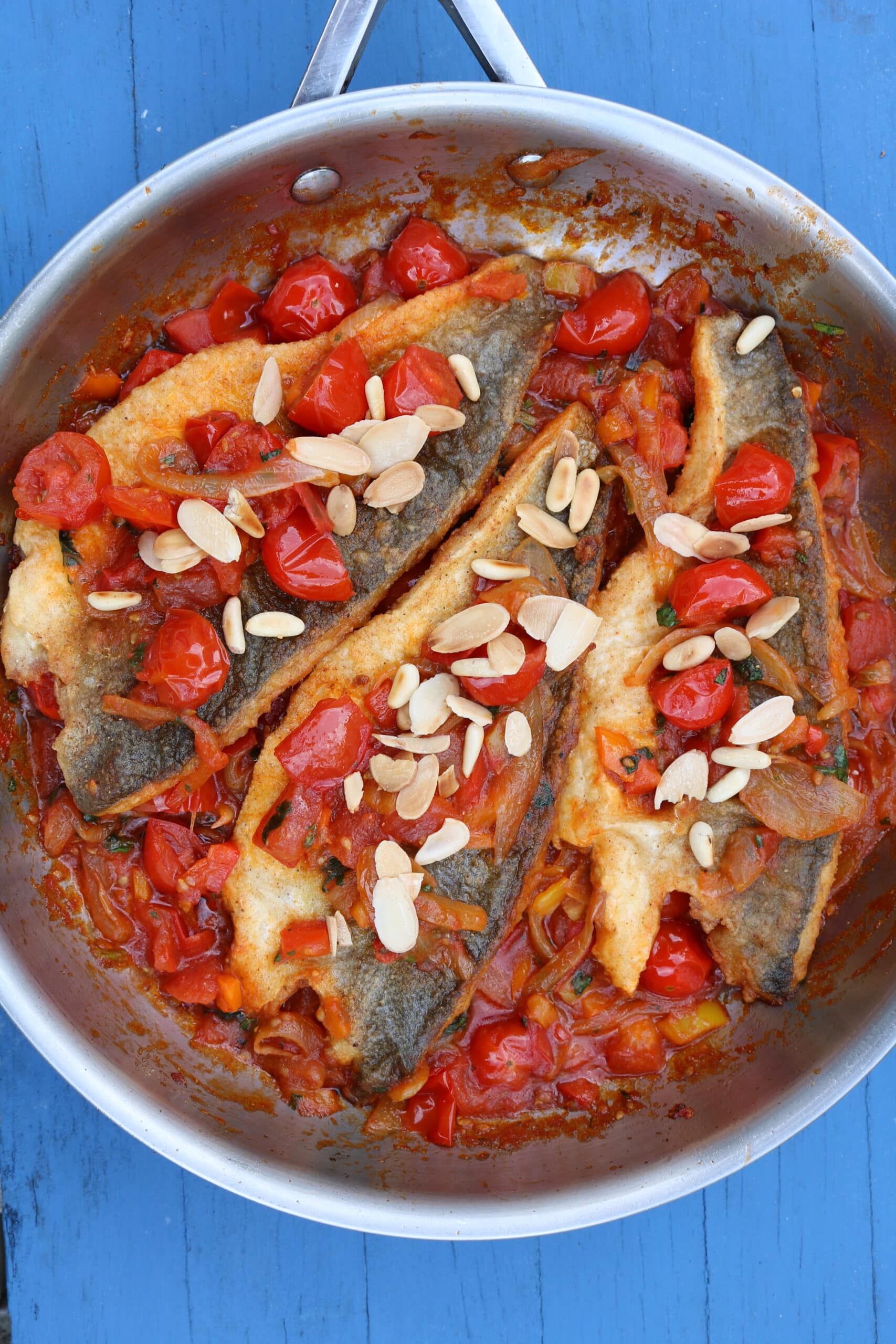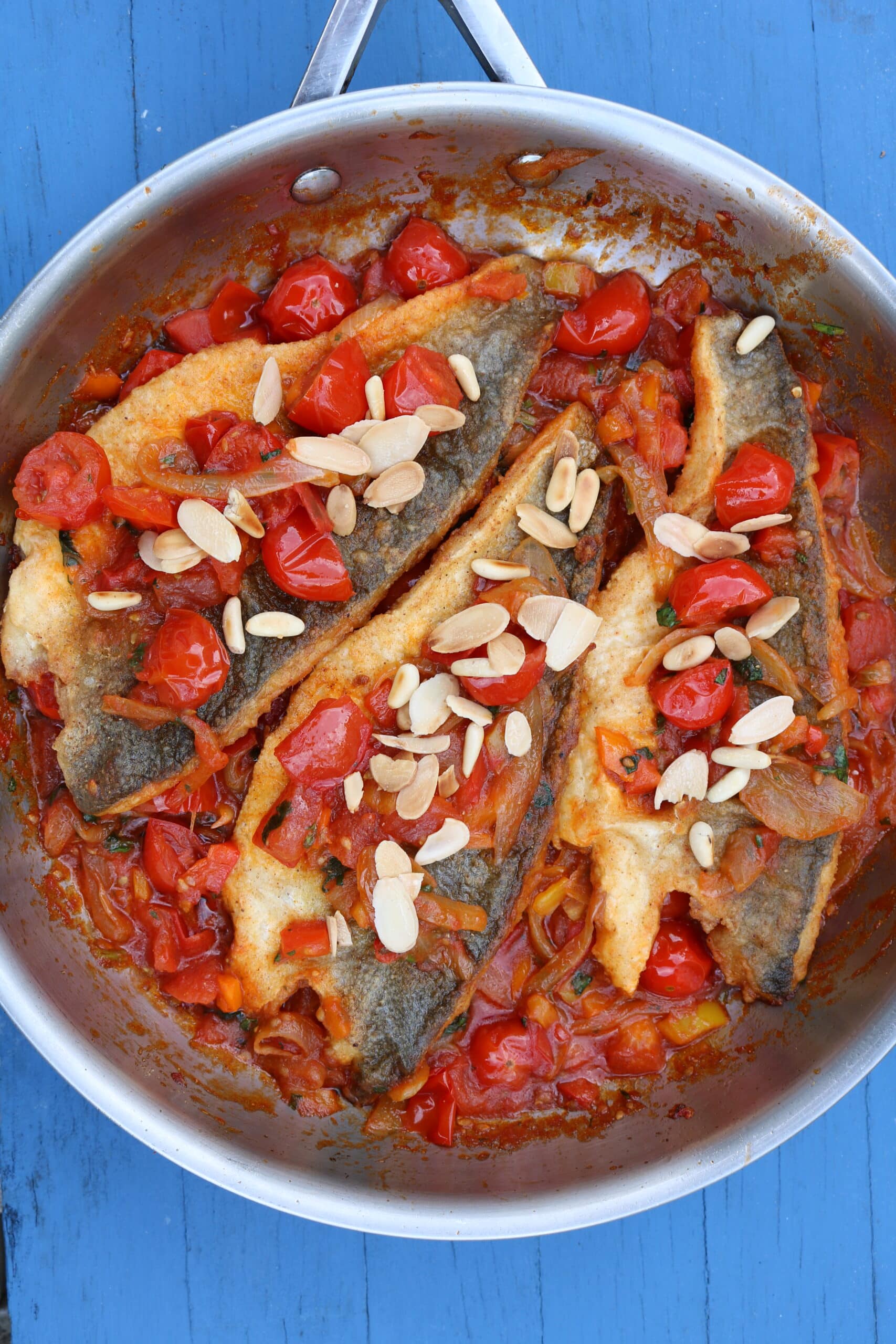 You will need a deep pan to fry the fish in. I use a stainless steel pan which can easily hold an inch of vegetable oil to fry the fish in.
I make the sauce in a separate stainless steel pan, as they are the healthiest to cook in
If you are making this for a dinner party you can make the tomato relish the day before and then fry the fish before your guests arrive.
Then when you are ready to serve, heat up the tomato relish on low heat (10 mins) and add the fried fish fillets fillet side down to simmer in the sauce for 5 mins.
📖 Recipe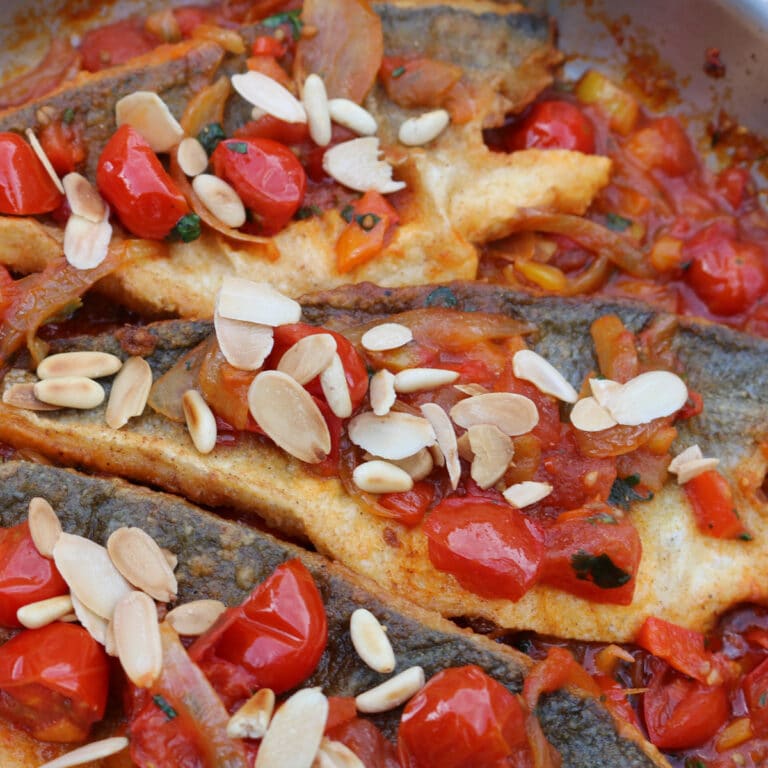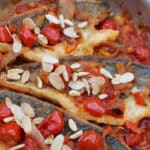 Lebanese Spicy Fish (Samke Harra)
Fried fish fillets in a spicy tomato relish
Ingredients
To make the fried fish
4

white fish fillets

½

cup

plain all purpose flour

½

teaspoon

fish spices

¼

teaspoon

turmeric

½

teaspoon

paprika

½

teaspoon

ground coriander

½

teaspoon

of salt
To make the relish
1

onion

sliced into strips

½

cup

chopped bell peppers

finely chopped

2

cups

chopped tomato

1

teaspoon

tomato concentrate

small handful cilantro

fresh coriander, chopped

1

birds eye chilli

finely chopped

pinch

turmeric

¼

teaspoon

paprika

½

teaspoon

ground coriander

¼

teaspoon

salt
Garnish
handful pine nuts & flaked almonds
Instructions
In a dry pan, lightly toast the flaked almonds and pine nuts on a medium heat until slightly golden. Set aside
To prepare the fish
Wash and drain the fish in a colander

In a tray, add the flour, fish spices, turmeric, paprika, ground coriander and salt. Mix well and coat the fish fillets in the flour.

In a wide deep pan, heat up the vegetable oil and then fry the fish fillets, shaking off any extra flour, until golden for around five minutes. Set aside
To make the relish
In a separate pan, sauté the onion in a drizzle of mild olive oil. Then add the bell peppers, tomatoes, tomato concentrate, birds eye chilli and cook down for around ten minutes, pressing the tomatoes with the back of a wooden spoon

Add the salt, spices (turmeric, paprika, ground coriander) and cilantro and sauté for another five minutes

Add the fried fish fillets (skin side up) to the tomato relish and simmer on low heat for another few minutes
To finish
Garnish with the toasted nuts. Serve with rice or fresh flatbreads.
If you make any of our recipes let us know how it went by giving us a star rating below.
Check out our Youtube page for full video tutorials, our Facebook group to discuss Lebanese cooking, as well as our tiktok page for quick tips.
You may also like these recipes from the collection: