What makes a tomato cucumber salad Lebanese? Is it the dried mint? Is it the dressing? Is it the specific way the onions are cut? It's all of these things that make it and more.
Even though this recipe is ridiculously simple, there are things to know when making a perfect salad such as the ripeness of the tomatoes and how to adjust the the dressing.
Also, there are optional herbs to include such as basil or fresh mint, but herbs you should never put in such as cilantro (fresh coriander) as they are too strong.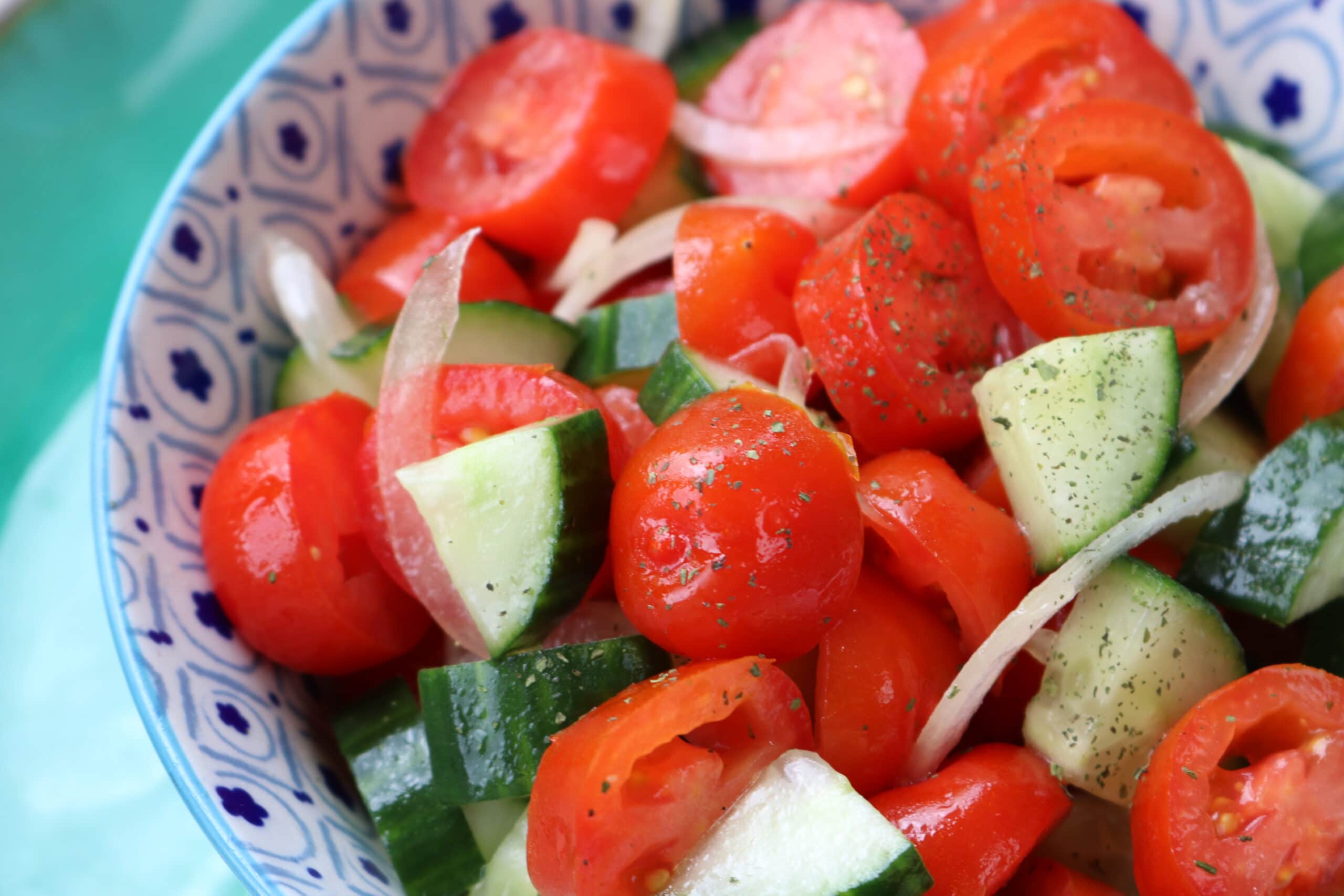 Lebanese people take salads seriously, and alongside tabbouleh, fattoush and cabbage salad, a tomato and cucumber salad is a common feature on our tables.
I think this salad goes great with mujadara, as well as a burghul bidfeen (bulgur chickpea pilaf with chicken).
Jump to:
Ingredients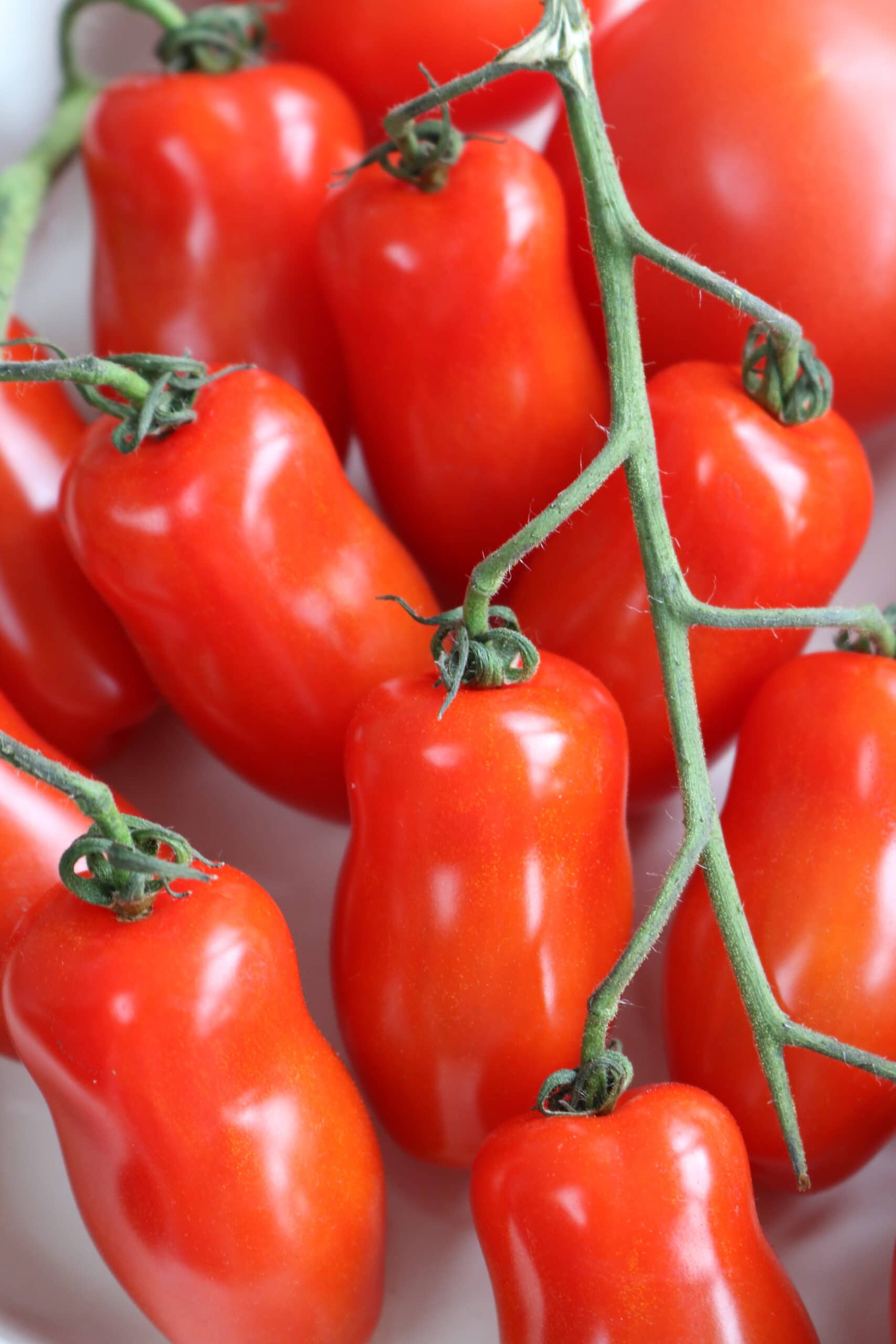 Sourcing some beautiful tomatoes will make all the difference. You can use any type of fresh tomato really.
Summer is the best season for tomatoes. You can know how ready a tomato is from the redness, usually the redder the colour, the more ripe.
However for salads, you don't want the tomato to be too ripe as in it should hold its shape when chopped.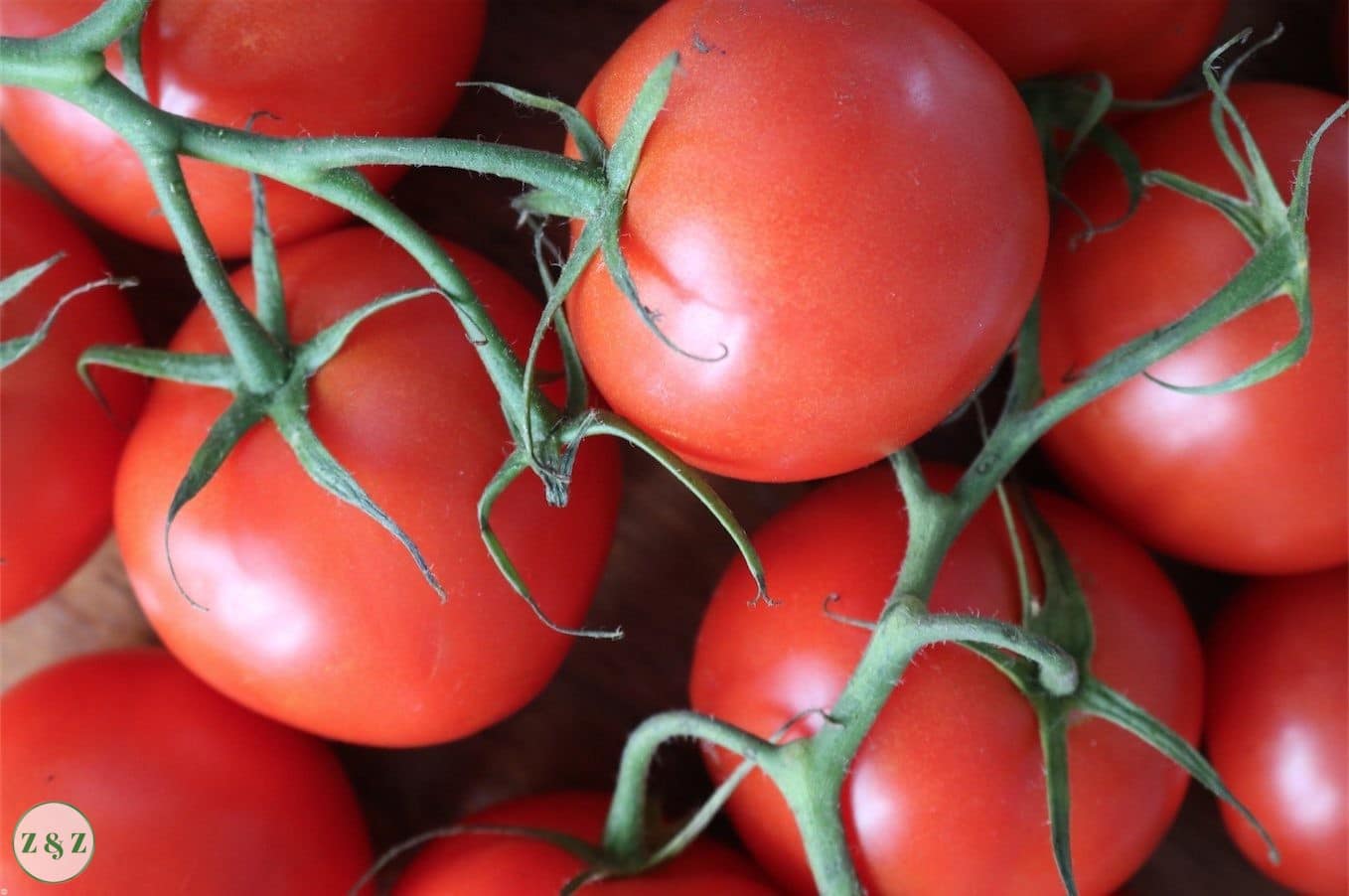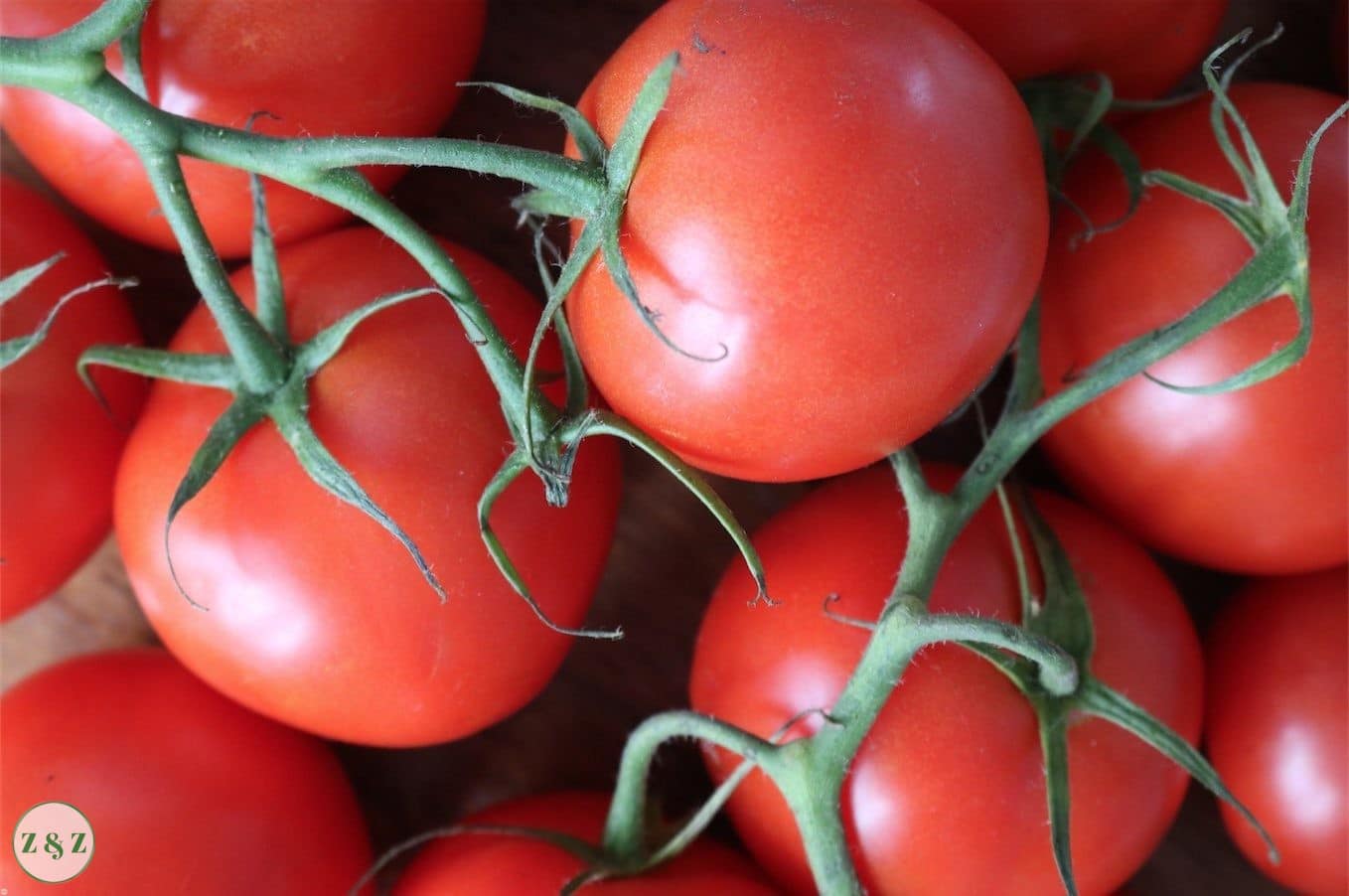 The cucumbers should also be firm and vibrant. Press them and if they are too squishy dismiss them.
This also applies to onions, they should be glossy and firm. Soft onions are a sign they are going bad so avoid. Plus they are harder to slice and tend to slip even with a sharp knife.
You literally need a tiny strip of onion, not even a fraction, enough so you have a few extremely thin slices to scatter through the salad.
Instructions
Another thing to consider is how big to chop the pieces. For some salads, the finer you chop the better such as for tabbouleh.
This salad should be a little chunky. By chunky I still mean bitesize so it should not be too big either.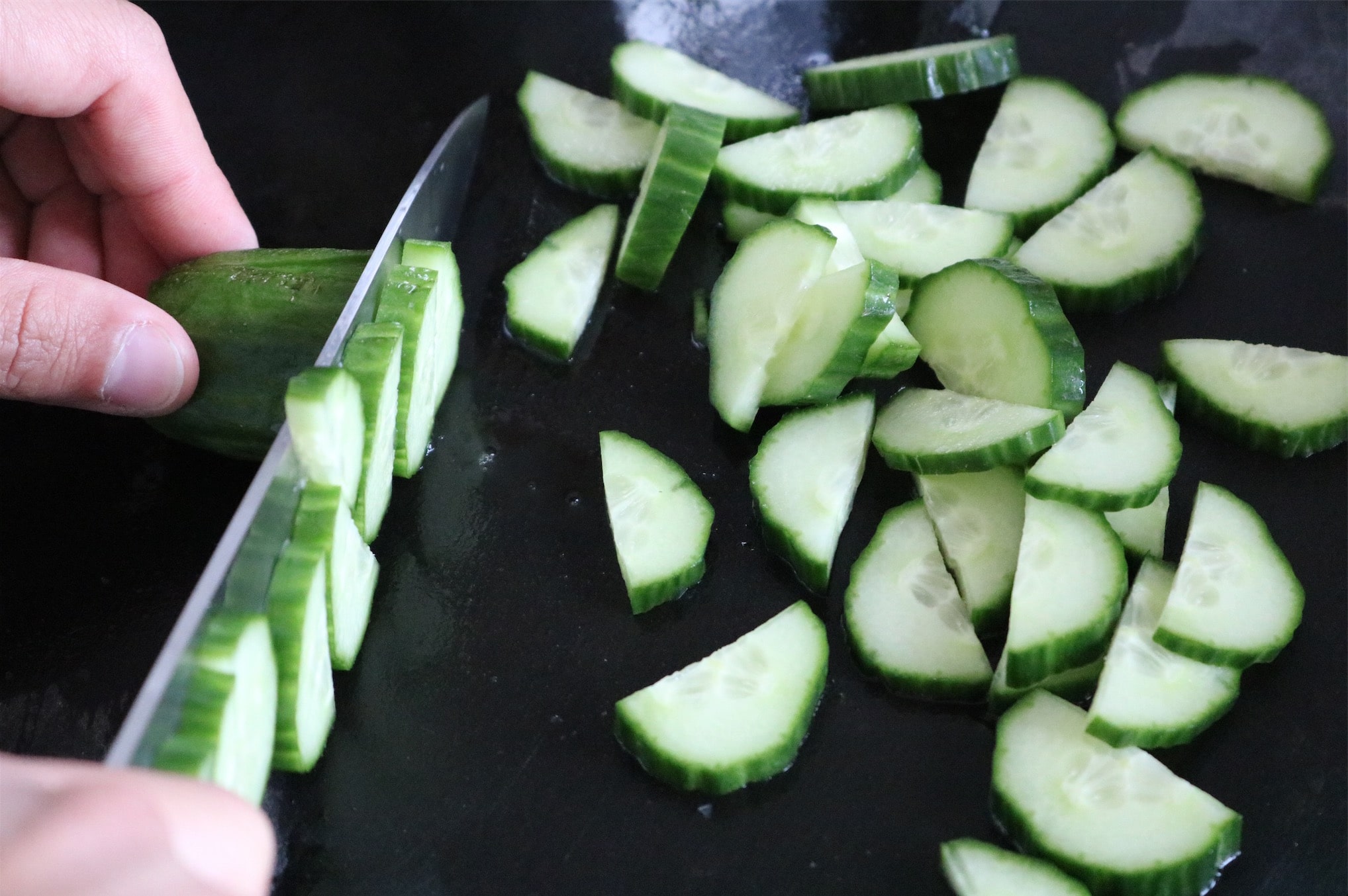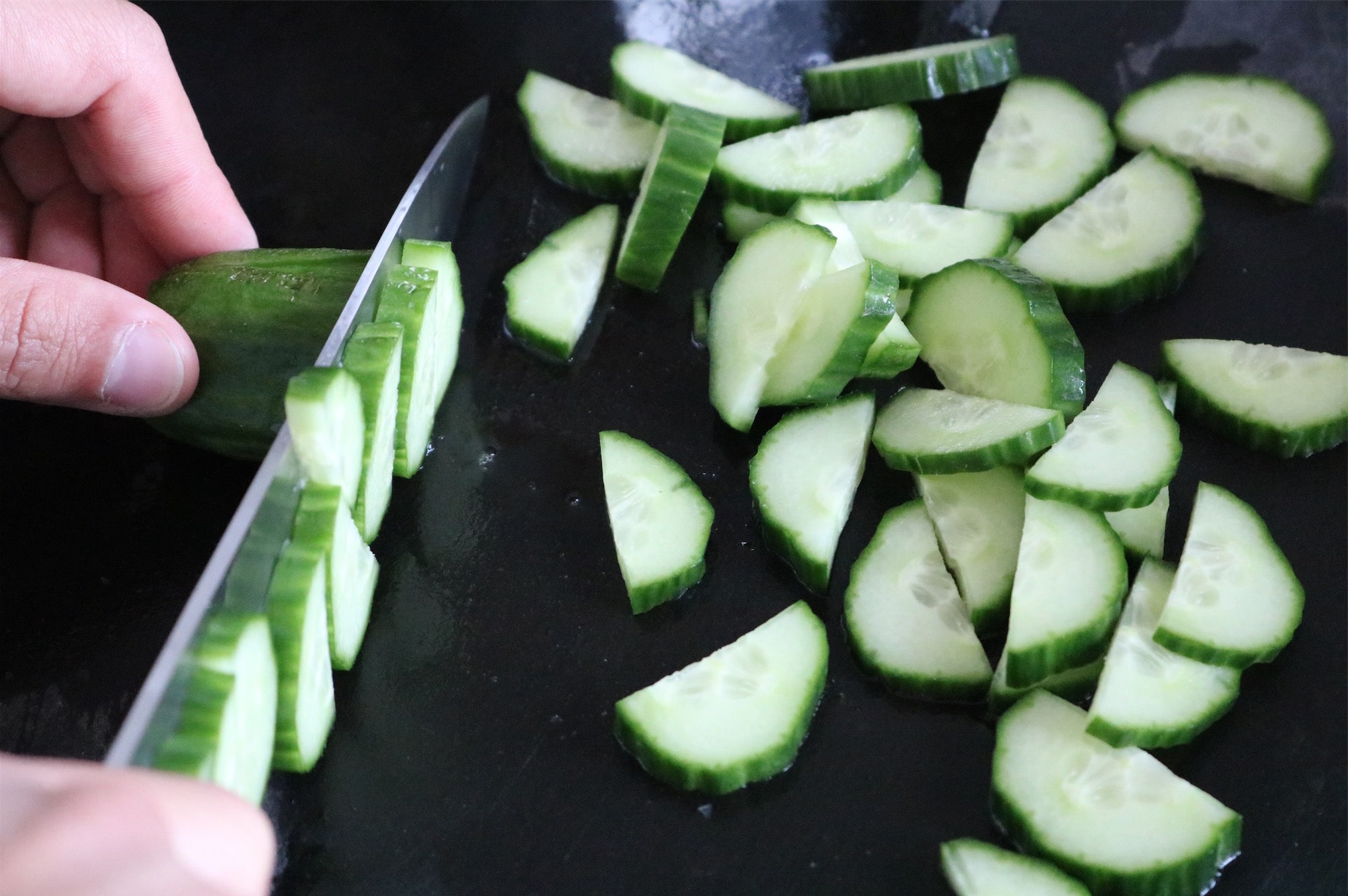 For some strange reason, salads in Europe are always on the larger side. I could never get over how big salads were at school where it looked like some monster shredded them up in a rage.
With the tomatoes and onion, aim for bitesize and convenient but still substantial. No one wants chunky onions though, which are always unpleasant.
If you want the onions super thin run them in a food processor if possible. Otherwise you have to be very patient and cut them into super thin strips that are almost transparent. A sharp knife will allow you to do this.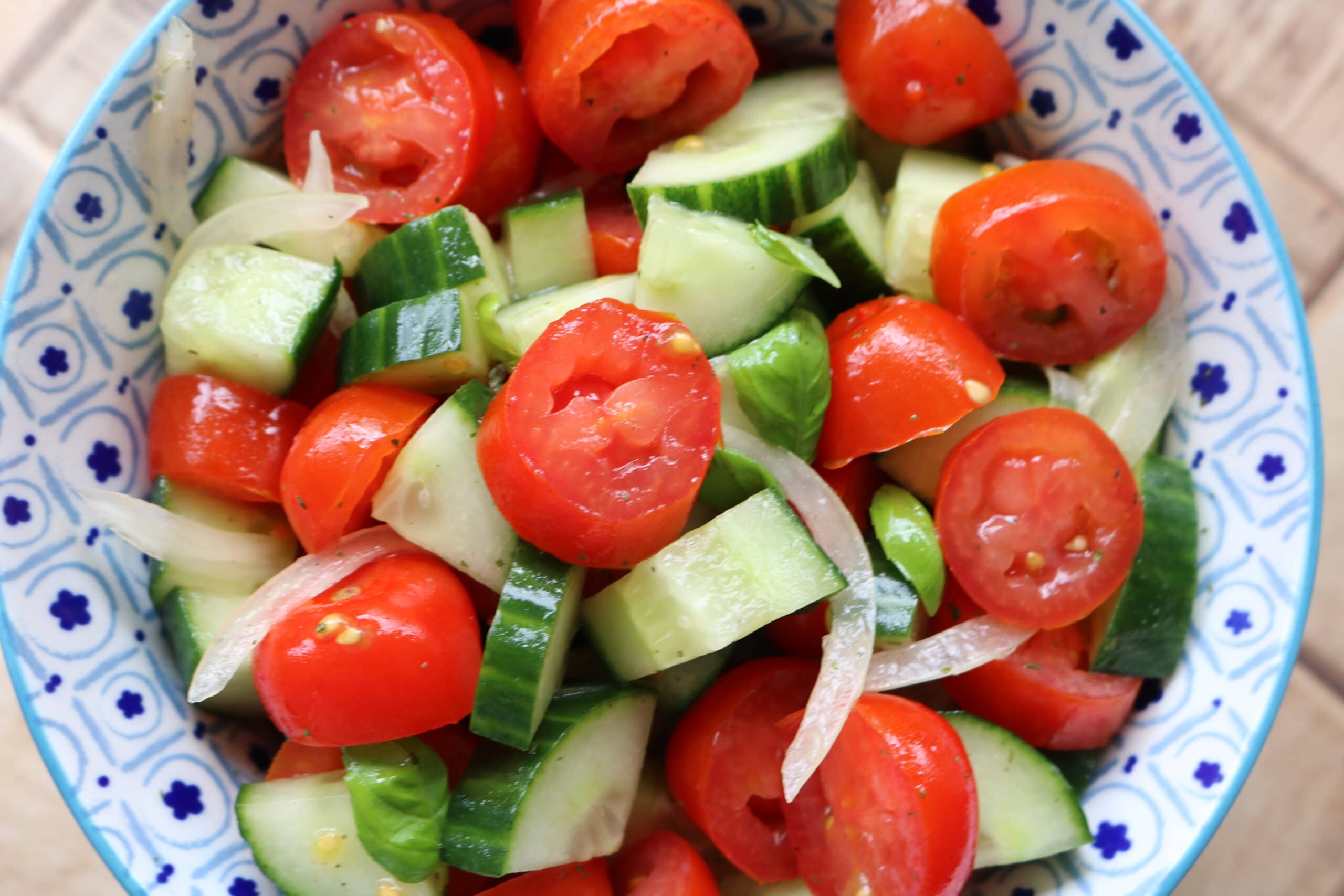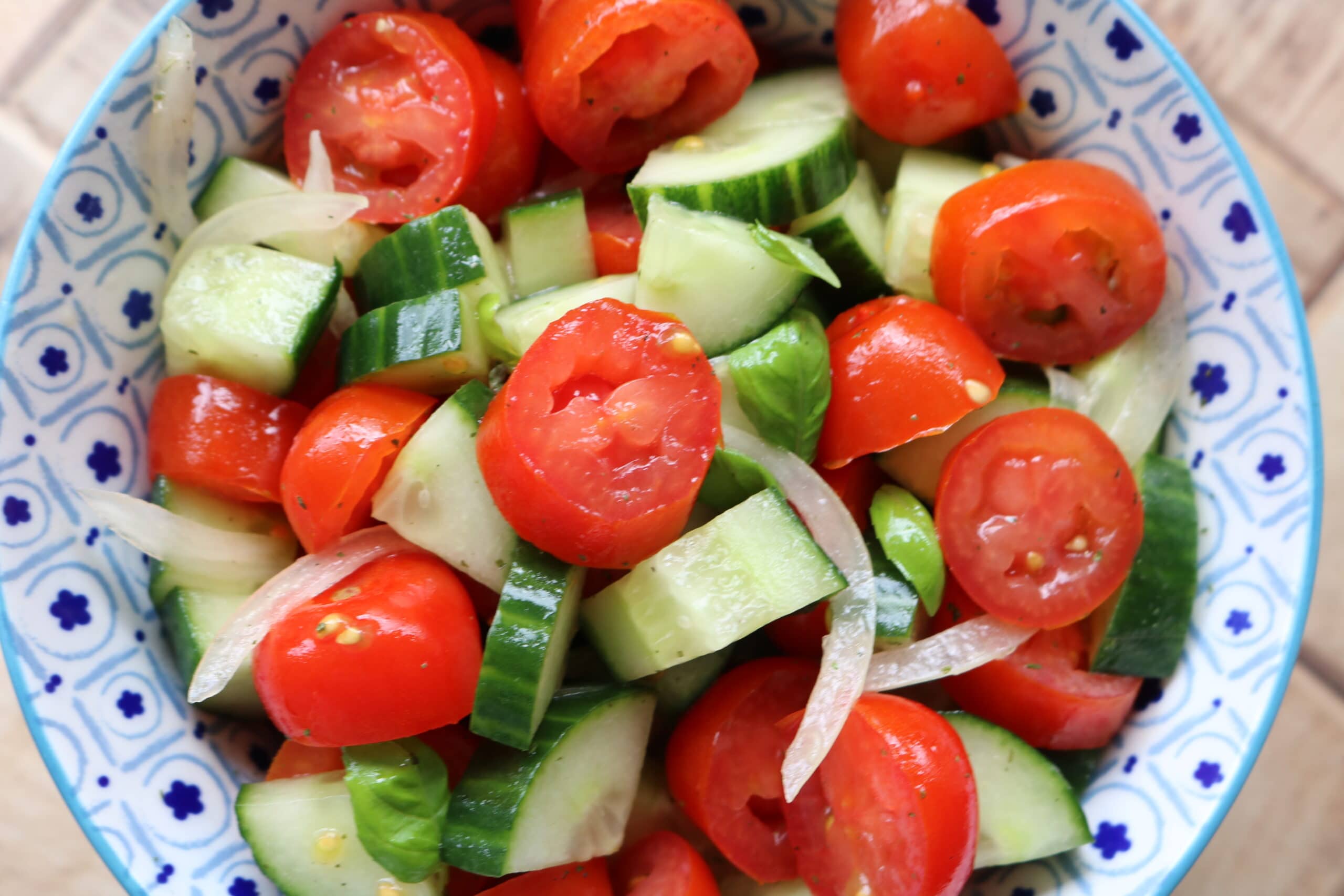 Top tips
Sprinkle a little dried mint to give it depth. You can also supplement this with fresh mint but dried mint is the core herb as it is more intense.
Don't add too much dried mint, just a tiny pinch with two fingers or it will overwhelm the whole thing.
You could add basil or chives as to bring out the other flavours, even a tiny bit of fresh thyme or zaatar would work too.
I don't think stronger herbs like parsley, cilantro or anything crazy like rosemary or sage will add anything so only include things that complement rather than complicate.
I've put the dressing as a guideline but really it will depend on how lemony your lemons are and how salty the salt you're using is.
Always use a good extra virgin olive oil for salads. Drizzle on generously with the lemon and salt. Taste, adjust and taste again.
Trust your instinct and if you are going to add extra lemon or salt do it incrementally.
A perfect summer salad is a thing of beauty, get all the elements right and it will elevate your meal in ways you didn't realise was possible.
📖 Recipe
Lebanese Tomato Cucumber Salad
Classic Lebanese salad with onion and dried mint
Ingredients
4

medium sized tomatoes

1

large cucumber

or 2 small

⅛

small onion

½

lemon

juiced

Sprinkle of salt

Tiny pinch of dried mint

Generous drizzle extra virgin olive oil

roughly 3 tablespoons
Instructions
Chop the tomatoes and cucumbers into bitesize chunks around 1cm wide and ½ cm thick. Transfer to bowl

Slice the onion into extremely thin strips, add to the bowl

Squeeze the lemon juice on top making sure no pips fall through

Sprinkle on the salt, dried mint and drizzle on the extra virgin olive oil

Combine well and taste to check the dressing, adjusting as necessary in small amounts
If you make any of our recipes let us know how it went by giving us a star rating below.