Arayes Kafta are a great because they are done in minutes and get devoured by everyone in seconds.
You will often find them in Lebanese restaurants under the hot starters (mezze) section. In fact, I like all my starters hot I'm just that kind of person.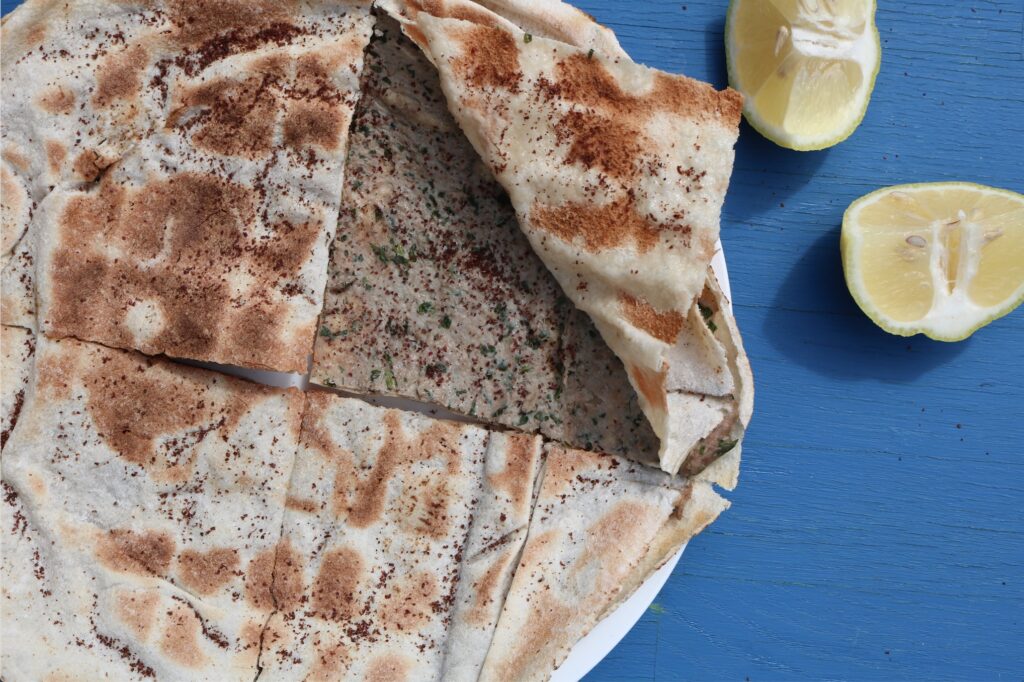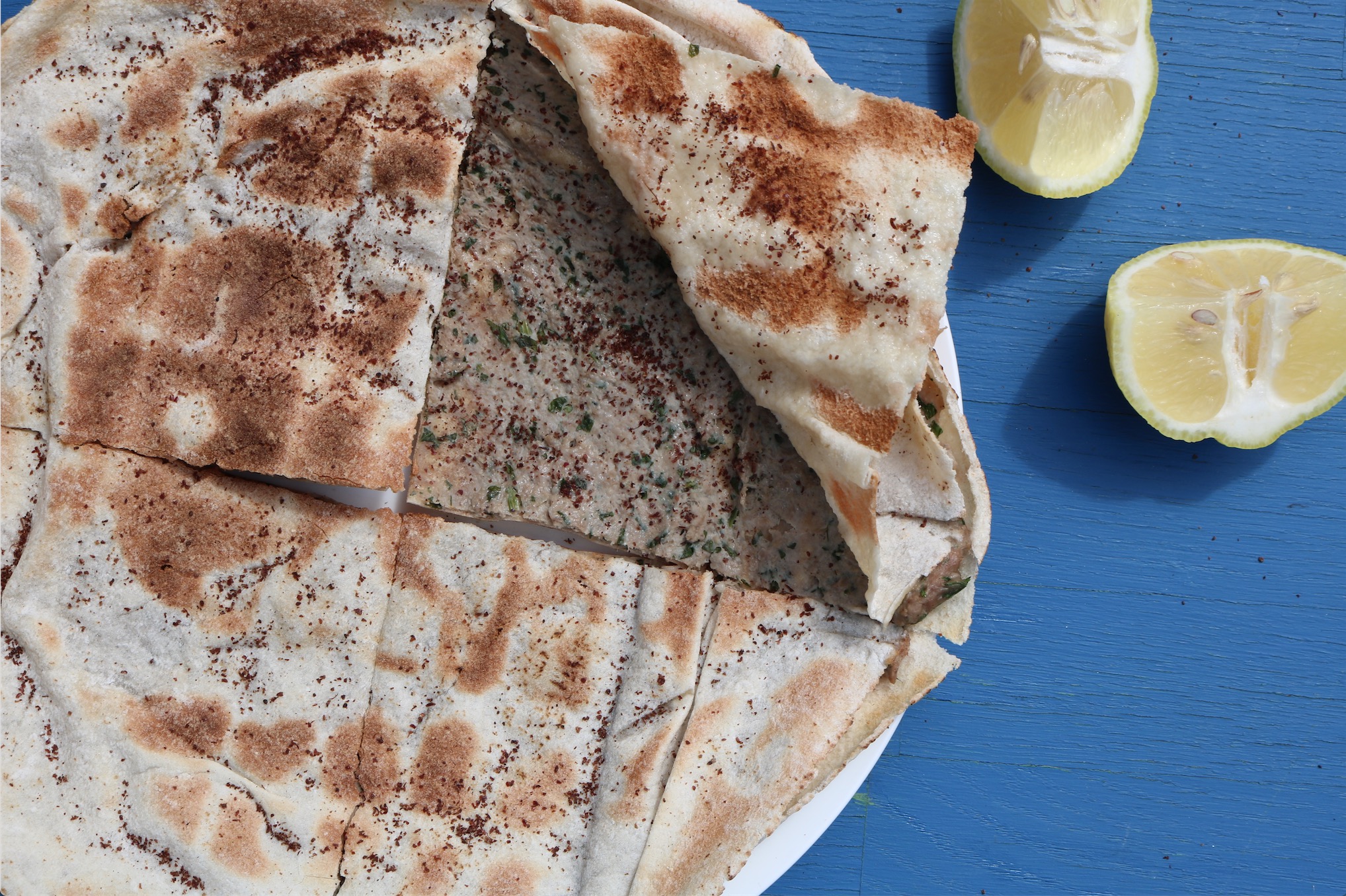 Meat and bread. That's all you need really to make something wonderful (and to get your hungry kids off your case haha).
The Kafta
If you are having kafta for lunch and have some spare leftover, you can make these quick meat flatbreads for dinner.
The meat mixture itself is made from ground beef, finely chopped parsley and onion, as well as a few spices.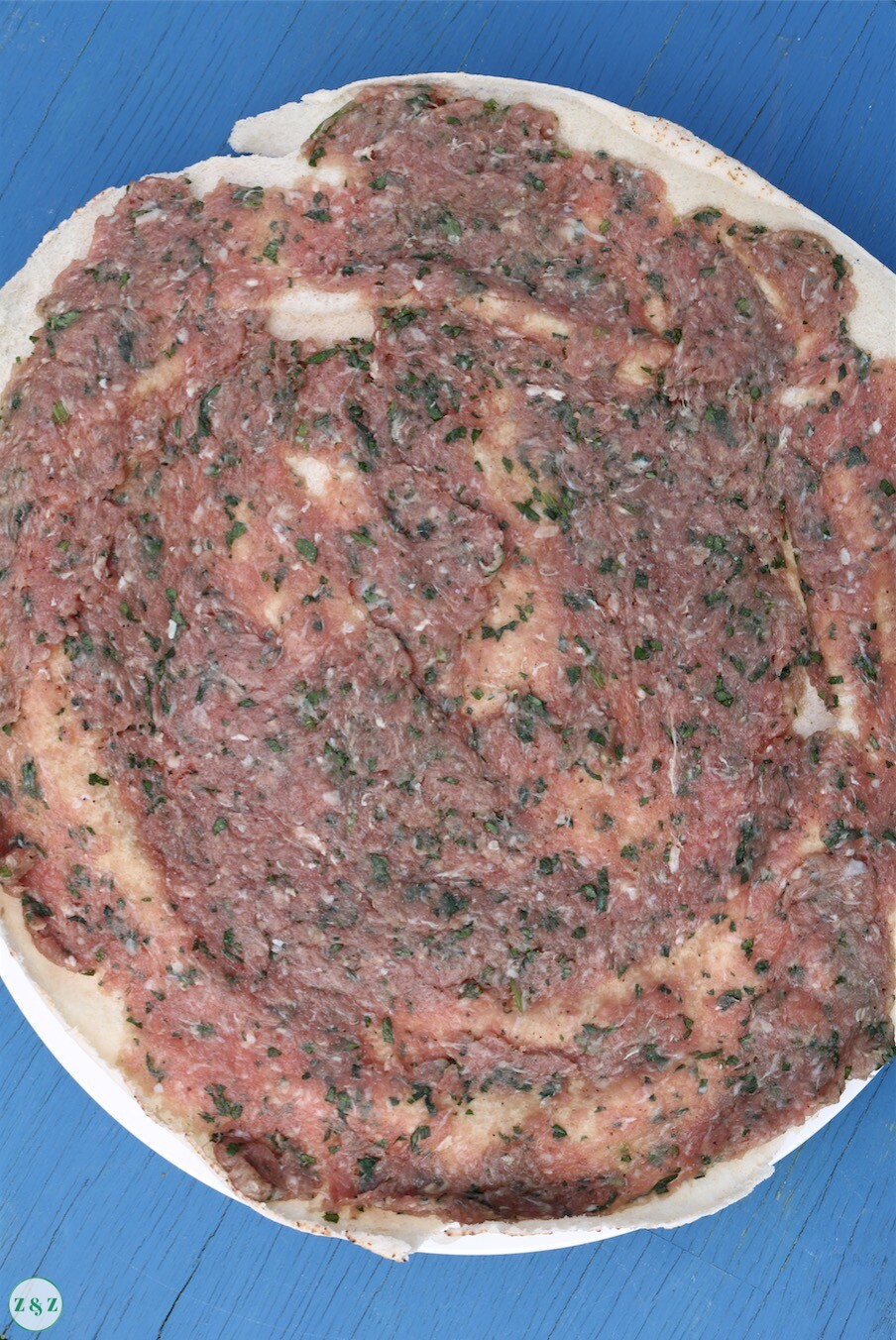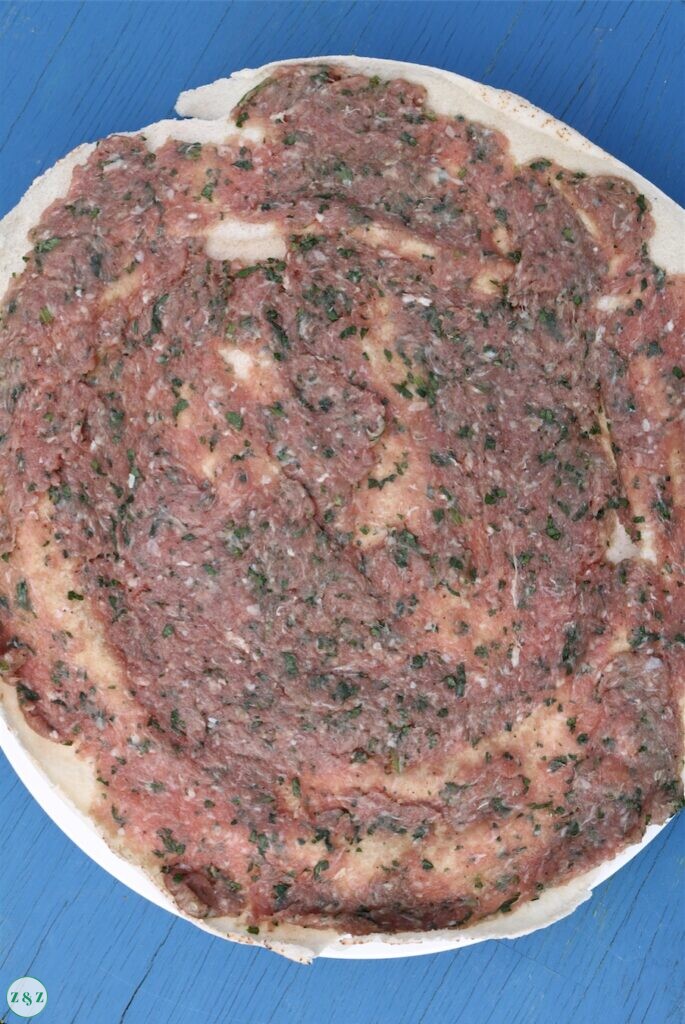 Some people like to add extra onions and spices, even a little chilli to give it a kick.
You can also make it with lamb if you prefer, or even mixing together lamb and beef as I often like to do
I have already written up a kafta recipe on the blog but have written it again for a smaller quantity (and by that I mean enough to feed 6 people and not 20).
The bread
You will need the very very thin Lebanese flatbreads for these, and the fresher the better.
This is because you want to open the flatbread up without it tearing and this will be tricky if the bread is a few days old.
You can tell if the bread is very fresh by pinching it. Literally.
I go round pinching the bread bags until I find the one that is the 'squishiest' in that it bounces back a little in my hand.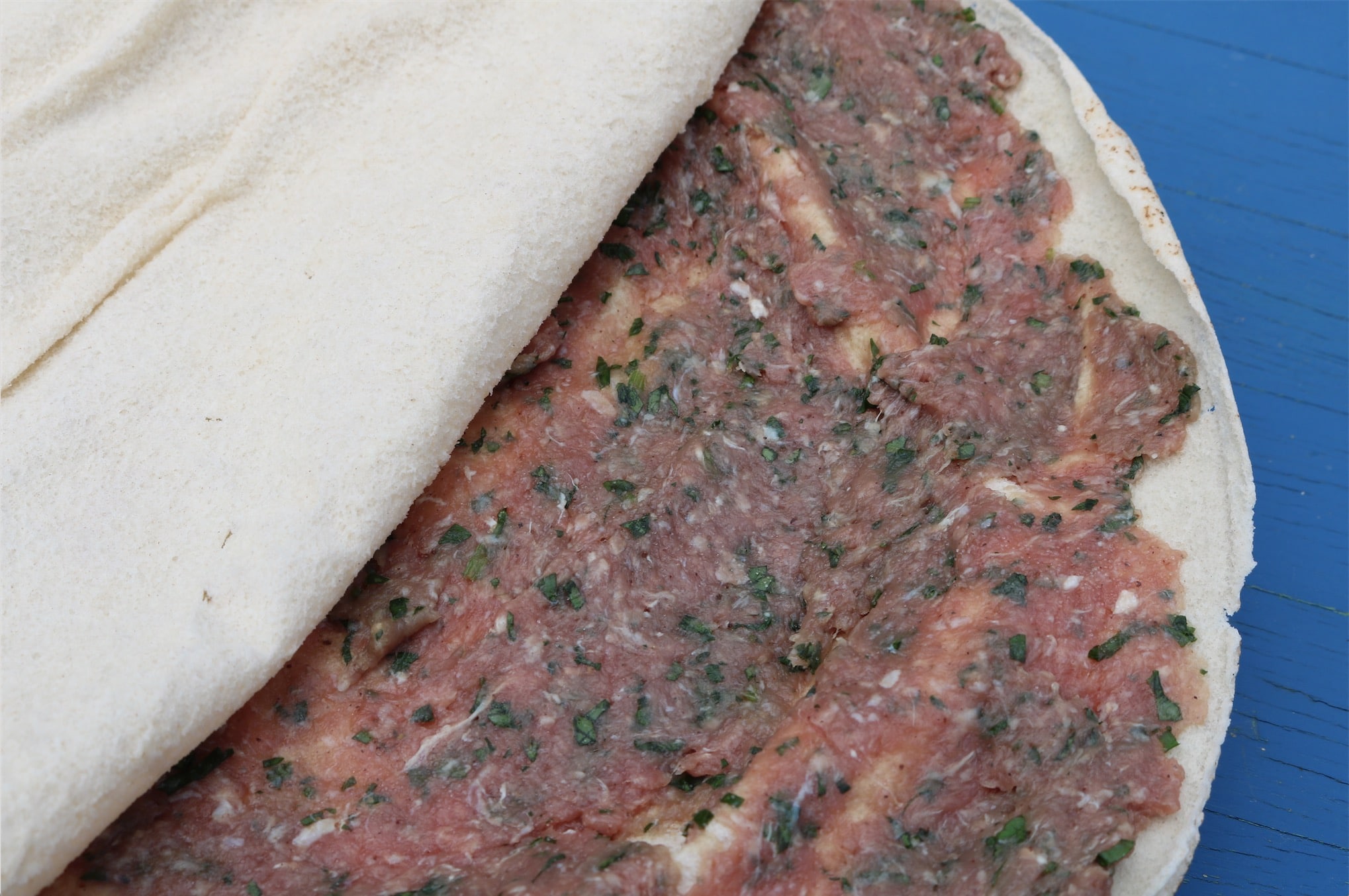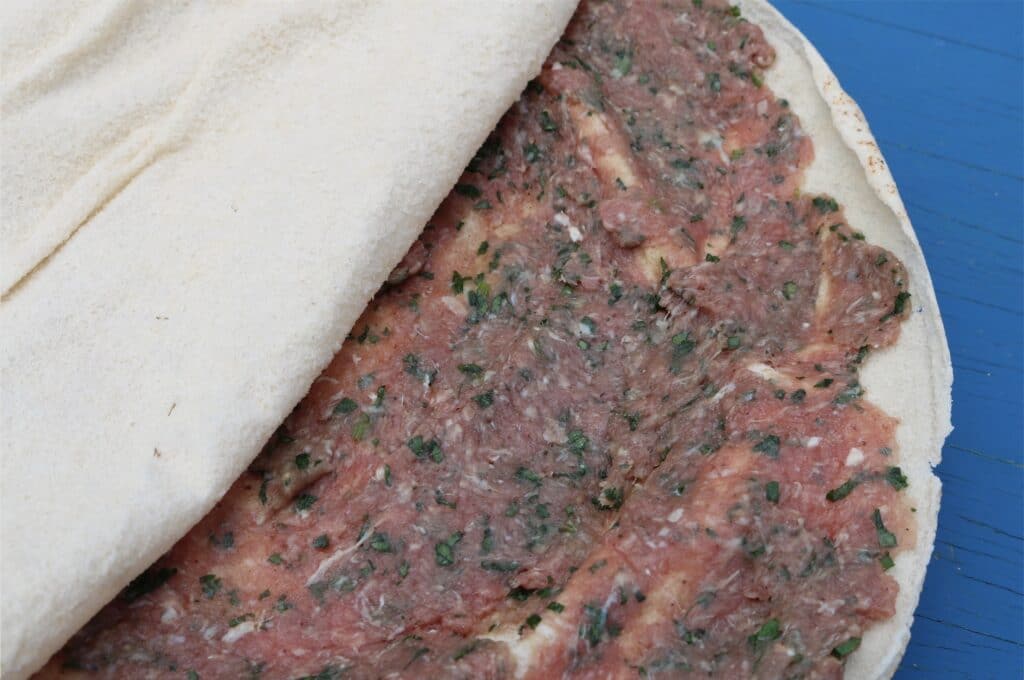 Arab mums don't mess around when it comes to finding the most fresh ingredients even if it makes us look a little crazy to westerners 😂
You can find Lebanese flatbreads in Middle Eastern grocery stores, and I have found in some very fancy gourmet shops too, if only a little more expensive.
I guess you can make them with pitas but they come out chunkier and not as refined.
How to make Arayes
The kafta meat mixture is spread very thinly between two Lebanese flatbreads and either grilled on the bbq or hot pressed in a panini grill.
It's tricky to say how long to cook them for as this will depend on the strength of the heat.
The most important thing is that you don't burn the bread because it will be difficult to separate from the meat.
You are aiming for a golden colour and you will have to keep your eye on it as it will be ready suddenly and you don't want to be caught out.
The other way to make them is to heat up a non stick pan and press them down with a lid.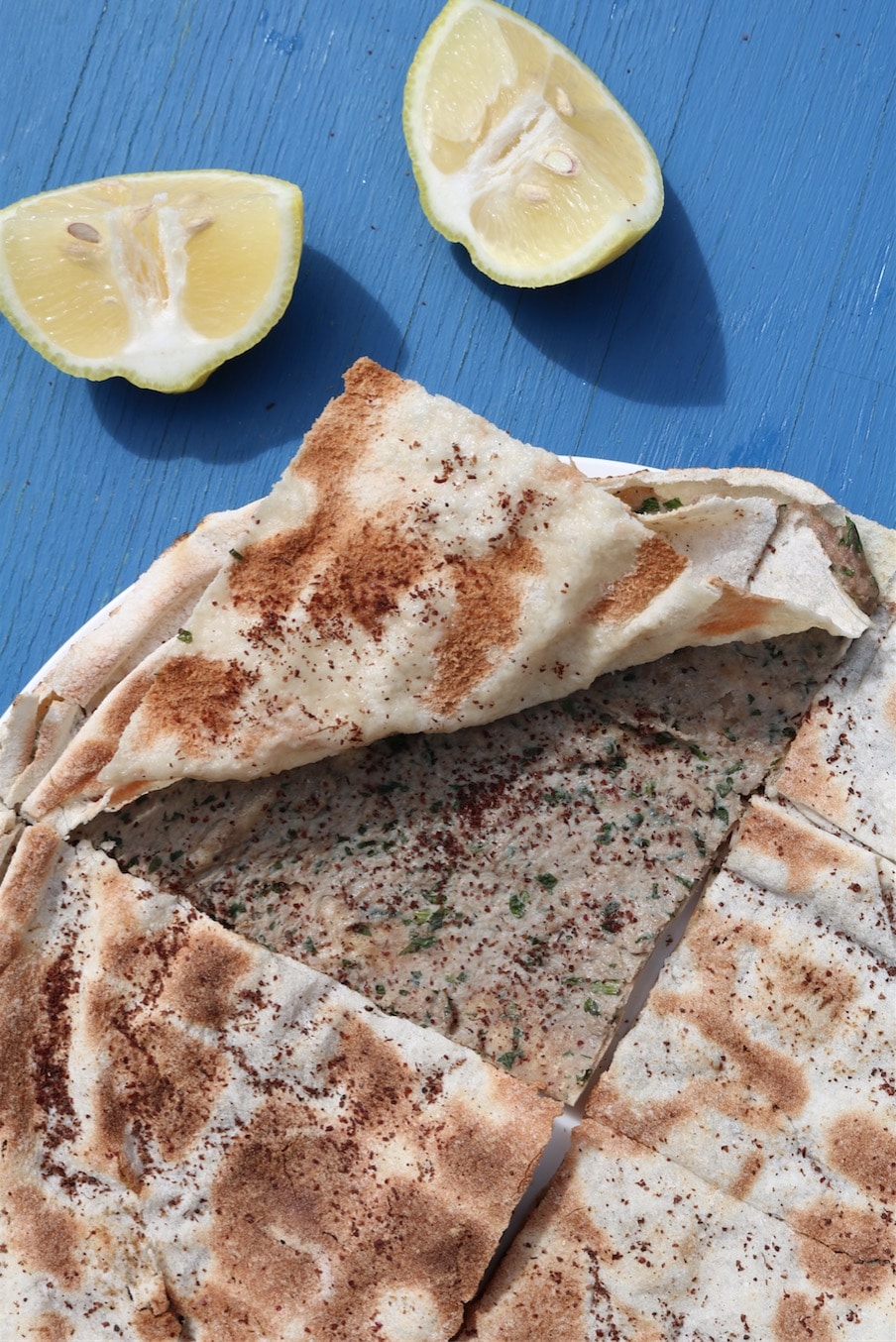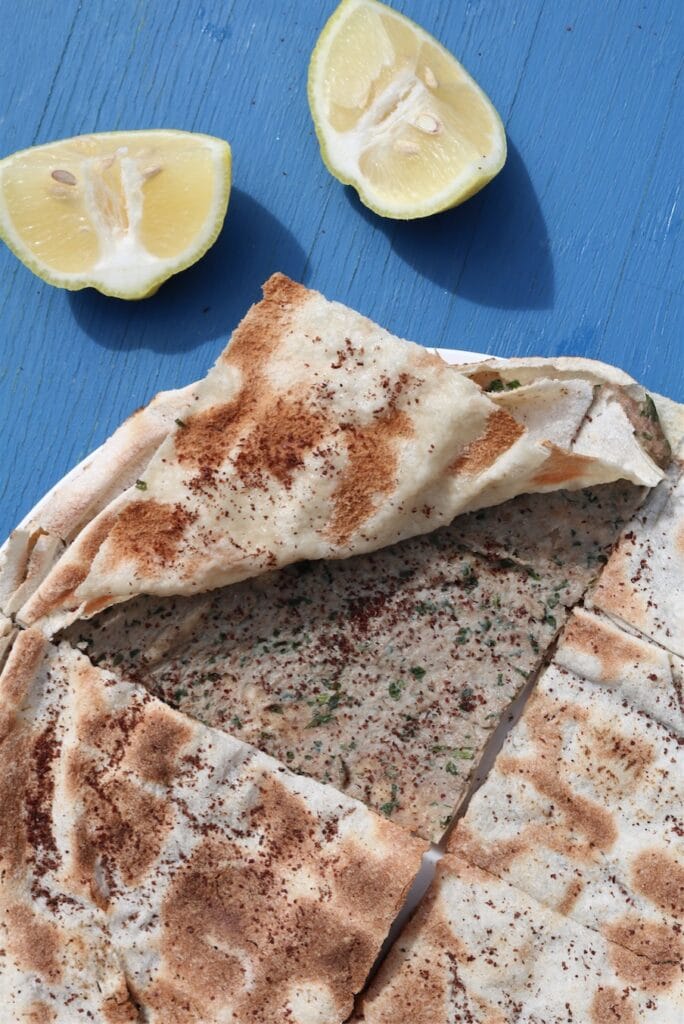 How to eat Arayes kafta
Arayes should be eaten immediately to stop the bread drying up.
You can peel back the bread and squeeze some lemon on just before you eat them.
Tahini sauce always goes well with meat and you can dip them in the lemony sauce too.
Make a bowl of tahini sauce by mixing together very well the following:
3 tbsp tahini
2 tbsp lemon
½ tsp salt
2 tbsp cold water
You need to be patient when making tahini sauce as if you don't keep mixing the tahini with the lemon and water it will separate.
A little extra sprinkle of sumac and salt won't hurt too.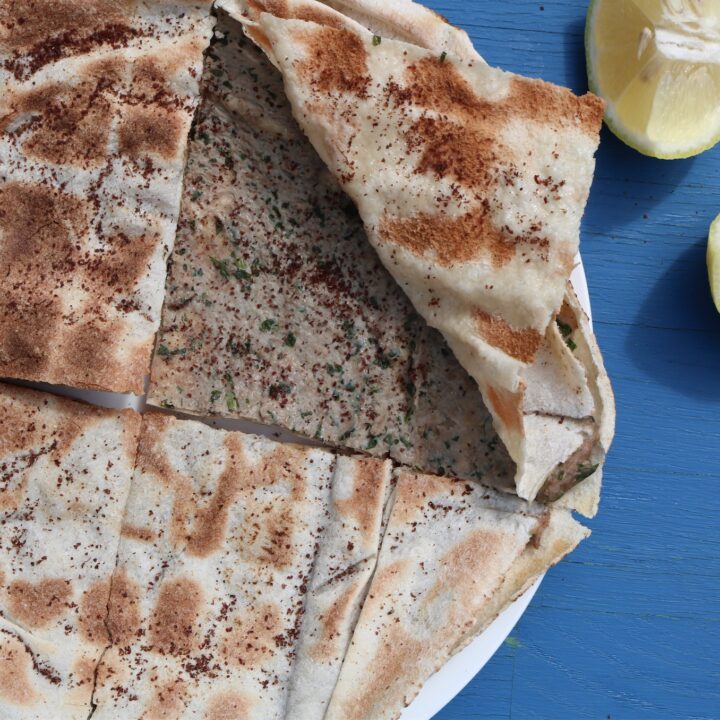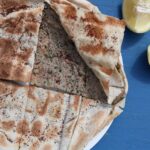 Arayes Kafta (Lebanese Kofta in Flatbreads)
Lebanese kafta grilled between thin flatbreads
Ingredients
1

pack of Lebanese Flatbreads

250

g

ground beef

1

small onion

Handful of parsley approximately ½ cup

⅛

teaspoon

black pepper

tiny pinch

½

teaspoon

seven spice

⅛

teaspoon

salt

tiny pinch

⅛

teaspoon

of red chilli flakes

optional

Sumac for sprinkling

1

lemon

wedges
Instructions
Finely chop the onion and parsley in a food processor

In a mixing bowl, add the ground beef, spices, salt to the chopped parsley and onions

Knead together well until evenly distributed. You can also put everything back in the food processor until you have a fine texture

Open the Lebanese flatbreads carefully and take a tablespoon or two of kafta and spread very thinly (no more than 2mm)

Place the other half of the bread on top, and prepare the rest of the breads in the same way

If you are grilling on the barbecue, place in the arayes in a metal basket and clamp down. Grill on both sides for a few minutes until golden.

If you are using a panini griddle, heat up the hot press and when ready place the arayes for 5-10 minutes checking on it every so often, and turning when one side is done.

If you are using a hot pan, heat up the pan for 5 minutes at least, then transfer the arayes and press down with a lid, also checking every few minutes until golden on both sides

Serve with lemon wedges and an extra sprinkle of sumac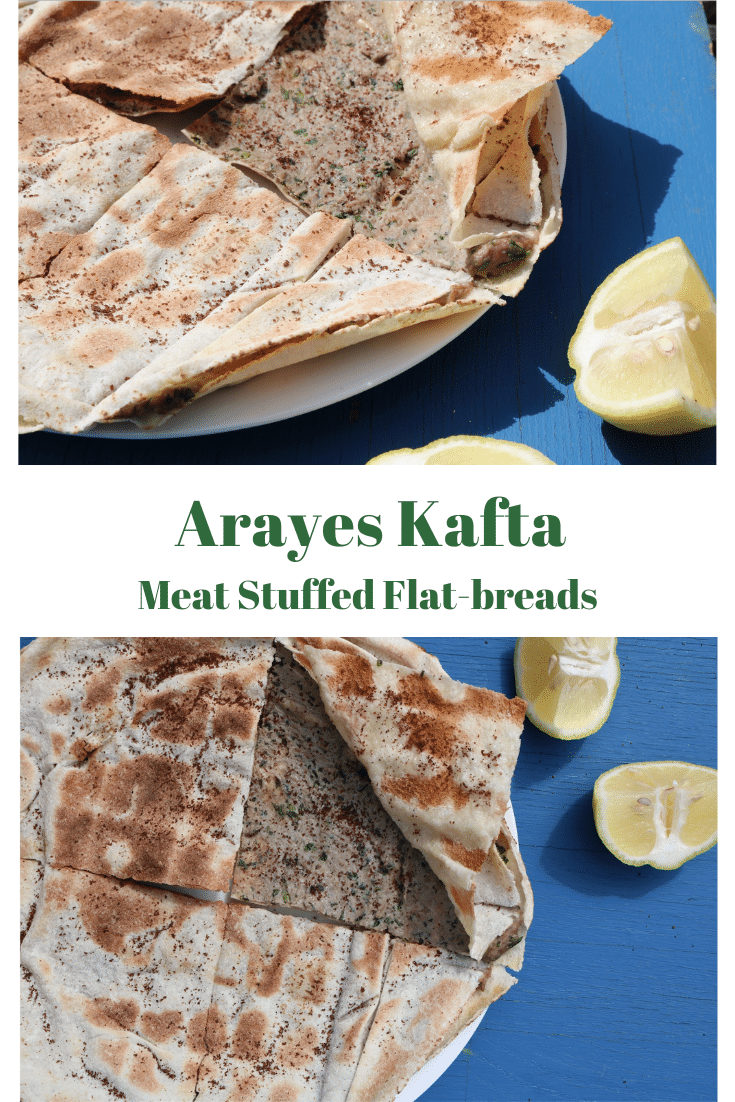 If you make any of our recipes let us know how it went by giving us a star rating below.
We have a lively Facebook group where we post frequent recipes and discuss Lebanese cooking in general, as well as a handy Pinterest page where you can save all of your favourite Zaatar and Zaytoun recipes!
You might also like these recipe from the Zaatar and Zaytoun collection: