This coriander chicken recipe is earthy, warm and also a little bit zingy. As a mum of two boys I always resort to chicken when I have to feed them fast and without fuss.
Sometimes we all get stuck in a chicken rut making the same recipe again and again, wondering why we don't make something new.
Well this recipe is foolproof, and along with my rub ruman (pomegrante molasses), 7 spice and sumac, paprika and turmeric chicken, and of course shish tawook chicken recipes, you will not run out of ideas.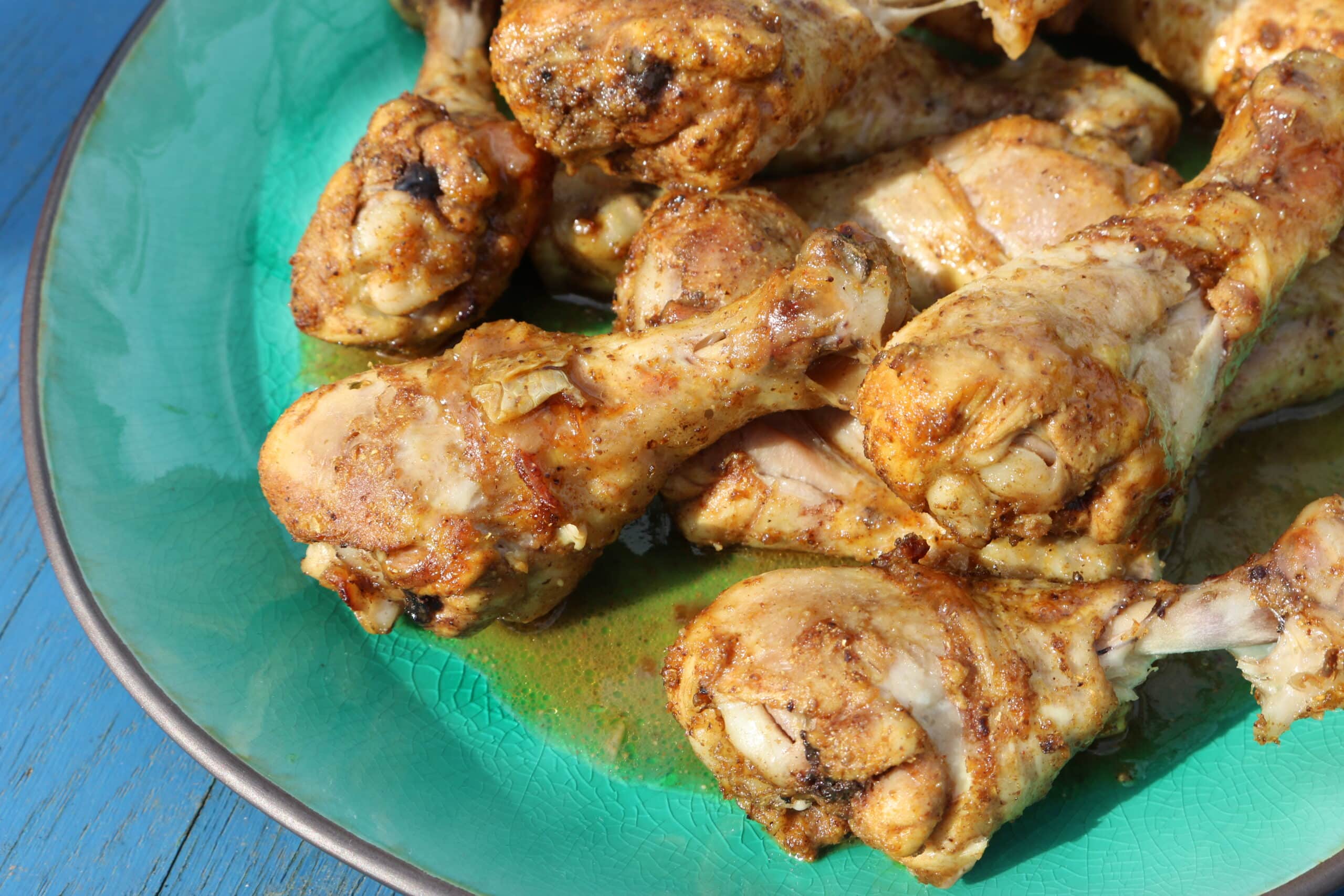 Jump to:
The Spices
People get scared when it come to adding spices, and I understand why as when they read a long list of
Yes you can get spice mixes but you can't control the amount of each spice, and sometimes companies add cheaper spices to compensate for the pricier ones.
For example in many 7 spice mixes I've notices they add too much cloves which I do not appreciate. That's why it's always better to make your own 7 spice mix which I've written up in full here.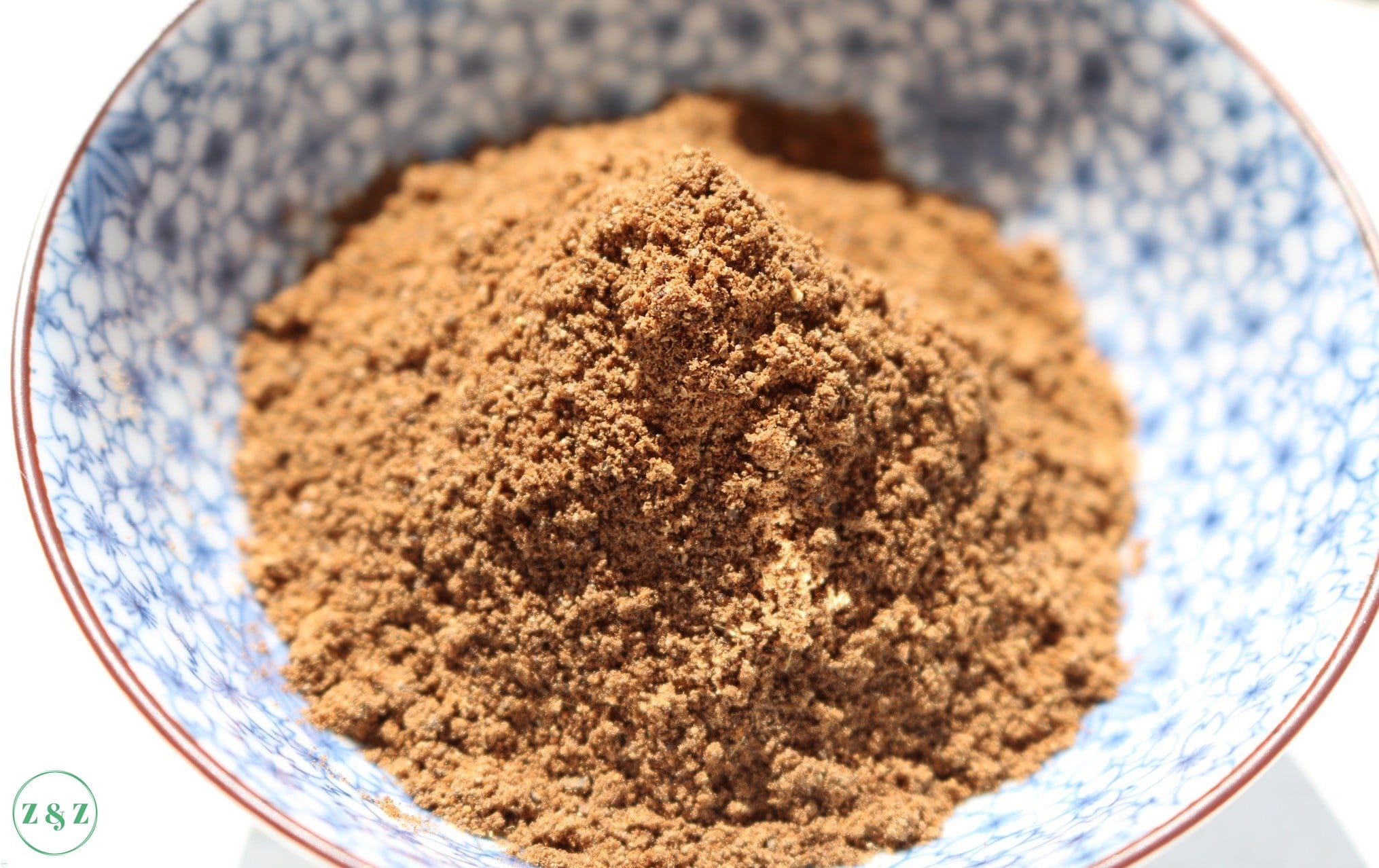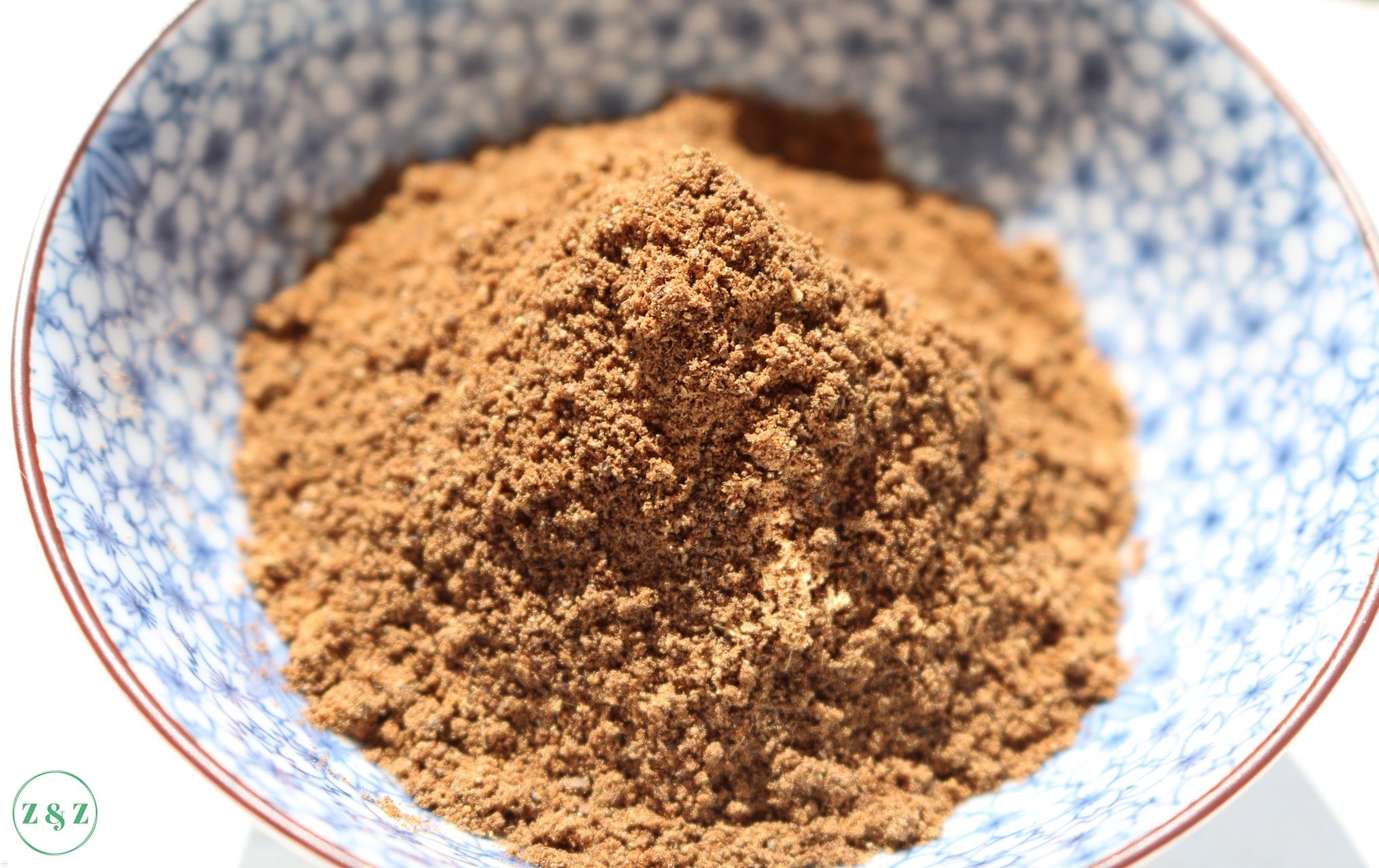 I've called this recipe 'coriander chicken' as this is the dominant spice, the star of the show (you'll notice I have two teaspoons of ground coriander) and the other spices are supporting acts.
So i've only added either ¼ or ½ teaspoon of the other spices and you can adjust these to your preferences.
What you don't want to to do is add too much of one spice that then steals the spotlight. So don't add 2 teaspoons of chilli powder or anything wild like that.
Also think about what each spice contributes. Turmeric adds colour and earthiness. Sumac adds sourness. 7 spice adds an overall hum. It's like a melody really.
The Marinade
Marinade your chicken for a few hours, ideally overnight. The absolute minimum is 1 hour or you might as well not bother.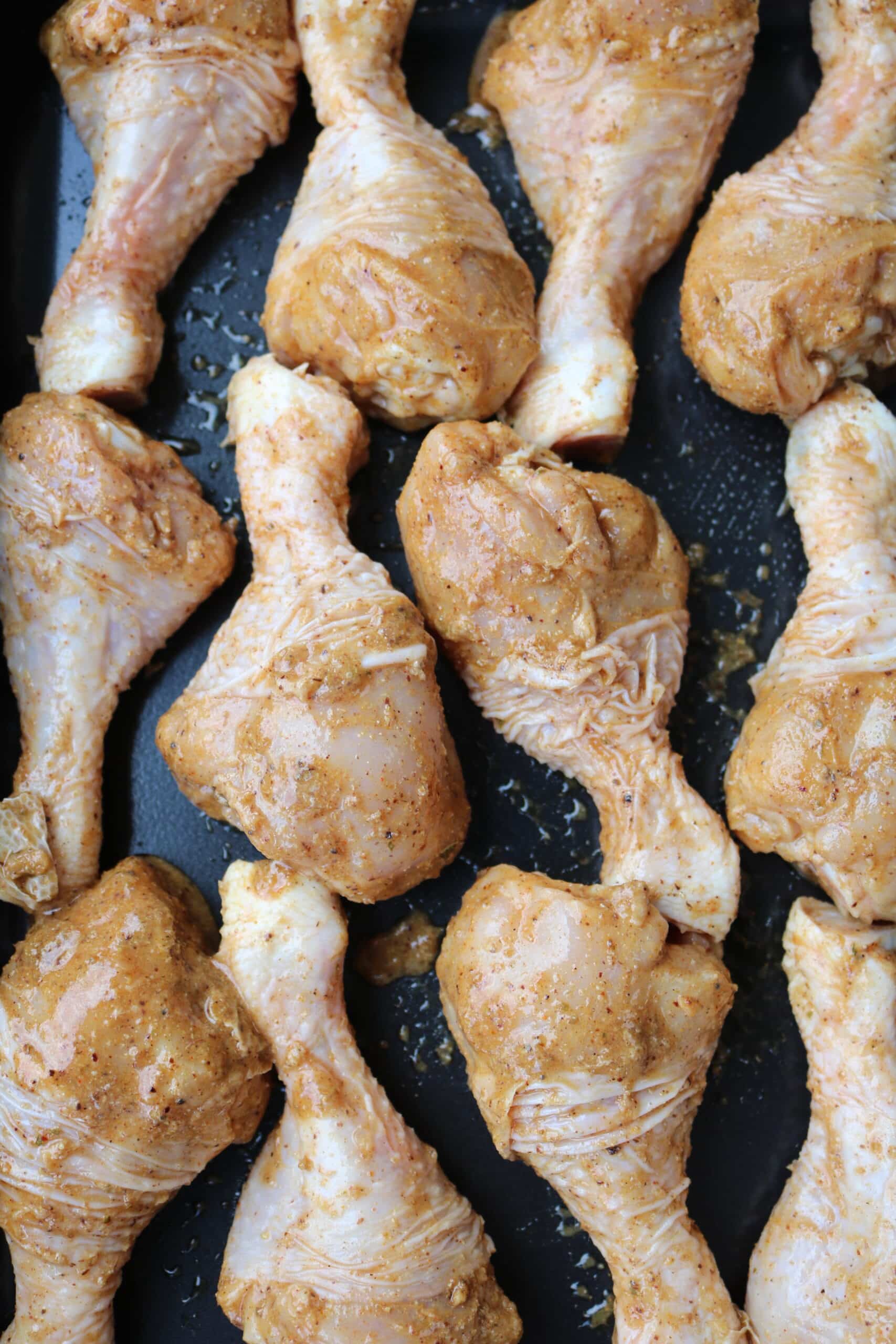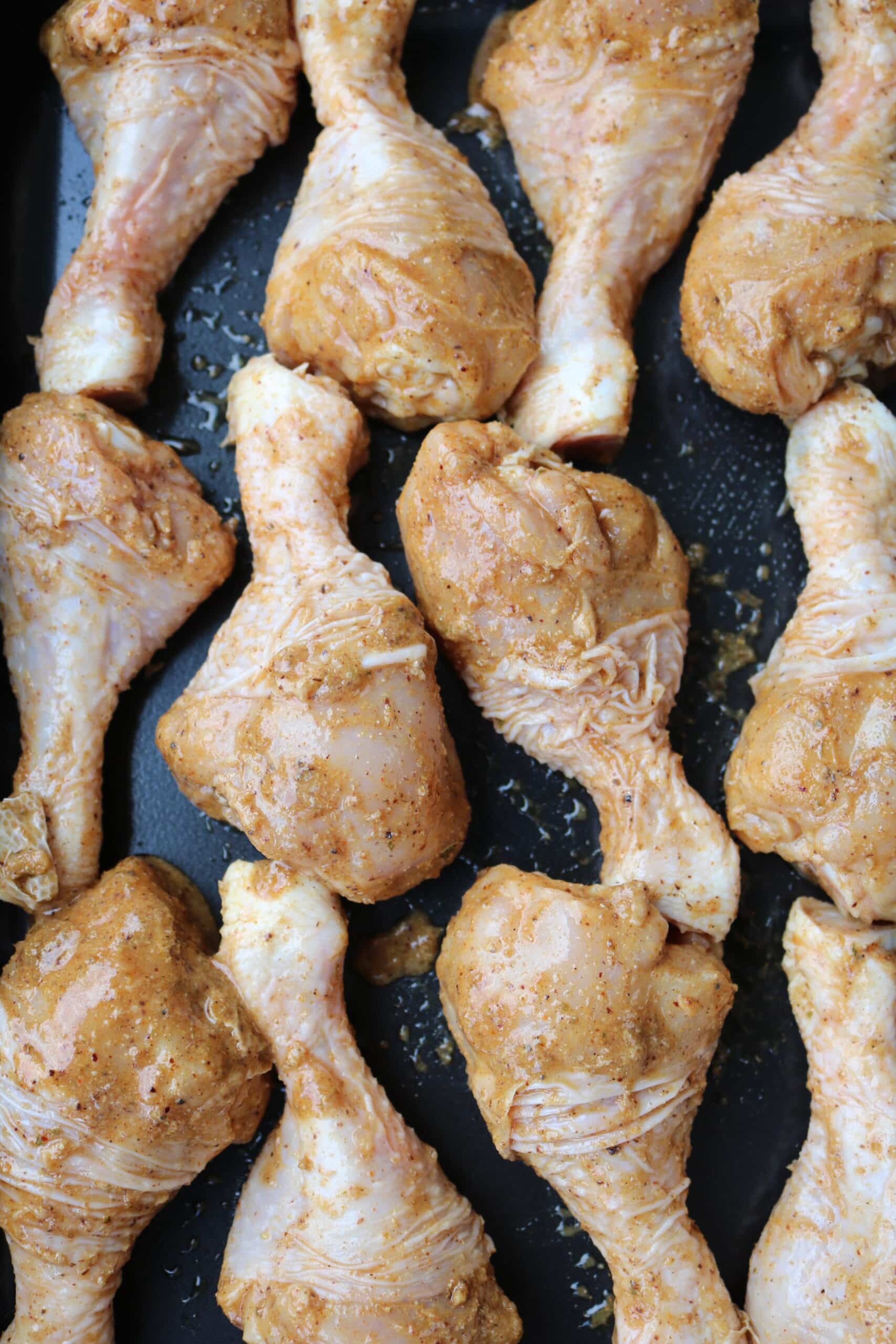 I've used chicken drumsticks here but you could also use thighs, a quartered chicken or breast. Chicken breast takes slightly less time to cook so take off 10 minutes from the overall cooking time.
I've also added lemon juice to the marinade which will help make it tender.
Once you are ready to cook, take out the chicken around ½ hour before to bring it to room temperature. The chicken will cook better this way.
Variations
As i've mentioned you can always afford to stray a little from the recipe with chicken as it's so versatile. Here are some ideas to experiment with the base coriander chicken recipe:
Spicy - add ½ a teaspoon of chilli powder or ½ a fresh chilli
Creamy - add 1 cup of yoghurt to the marinade to make a creamier version
Oriental - add a drizzle of soy sauce for some extra umami flavour
Storage
If you make too much chicken, it's always a good idea to freeze the extra before you cook them. Simply transfer to a freeze bag and store for up to 6 months.
Any leftover chicken will still be good for wraps, stir-frys or just snacking for up to three days. Store in an airtight container in the fridge.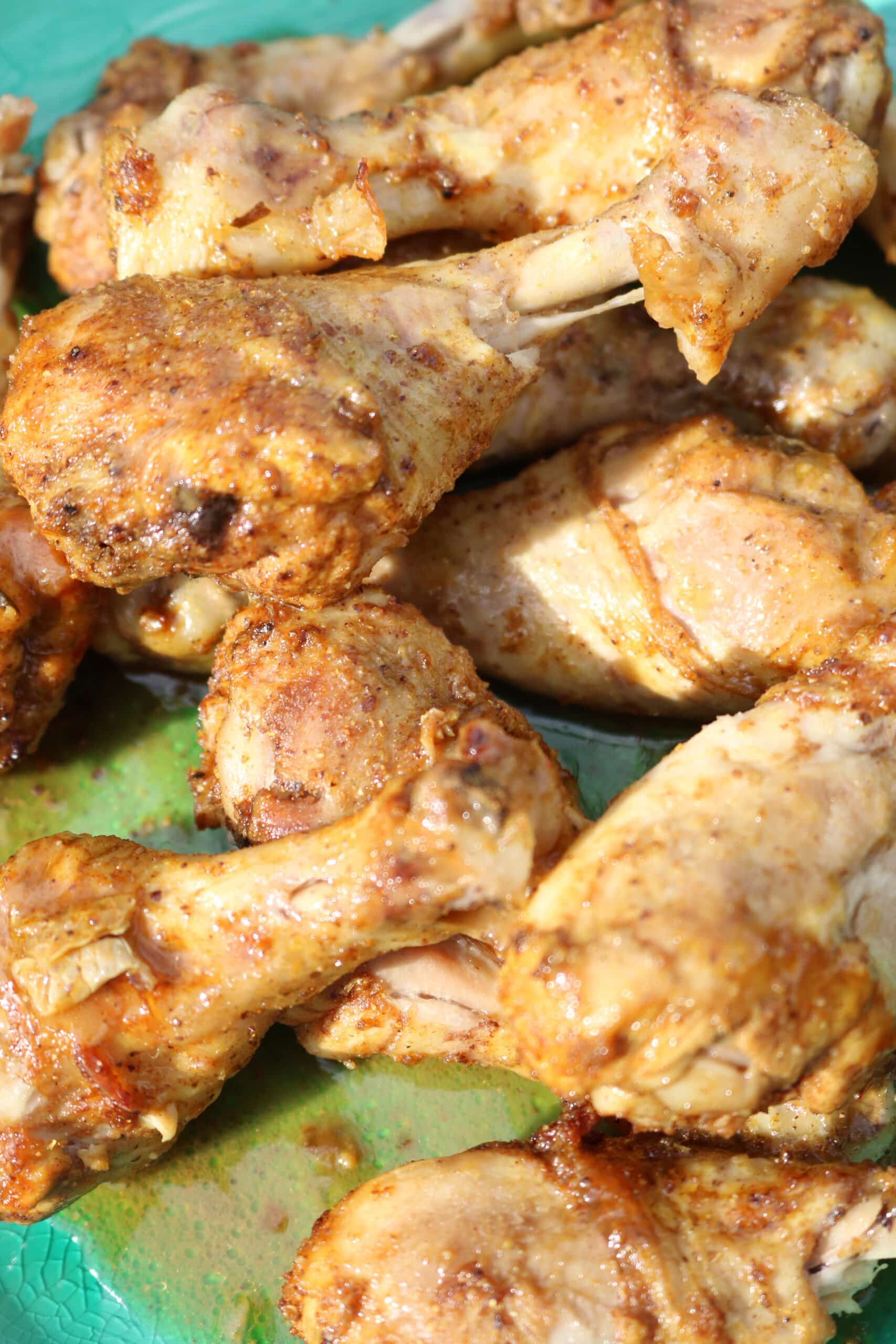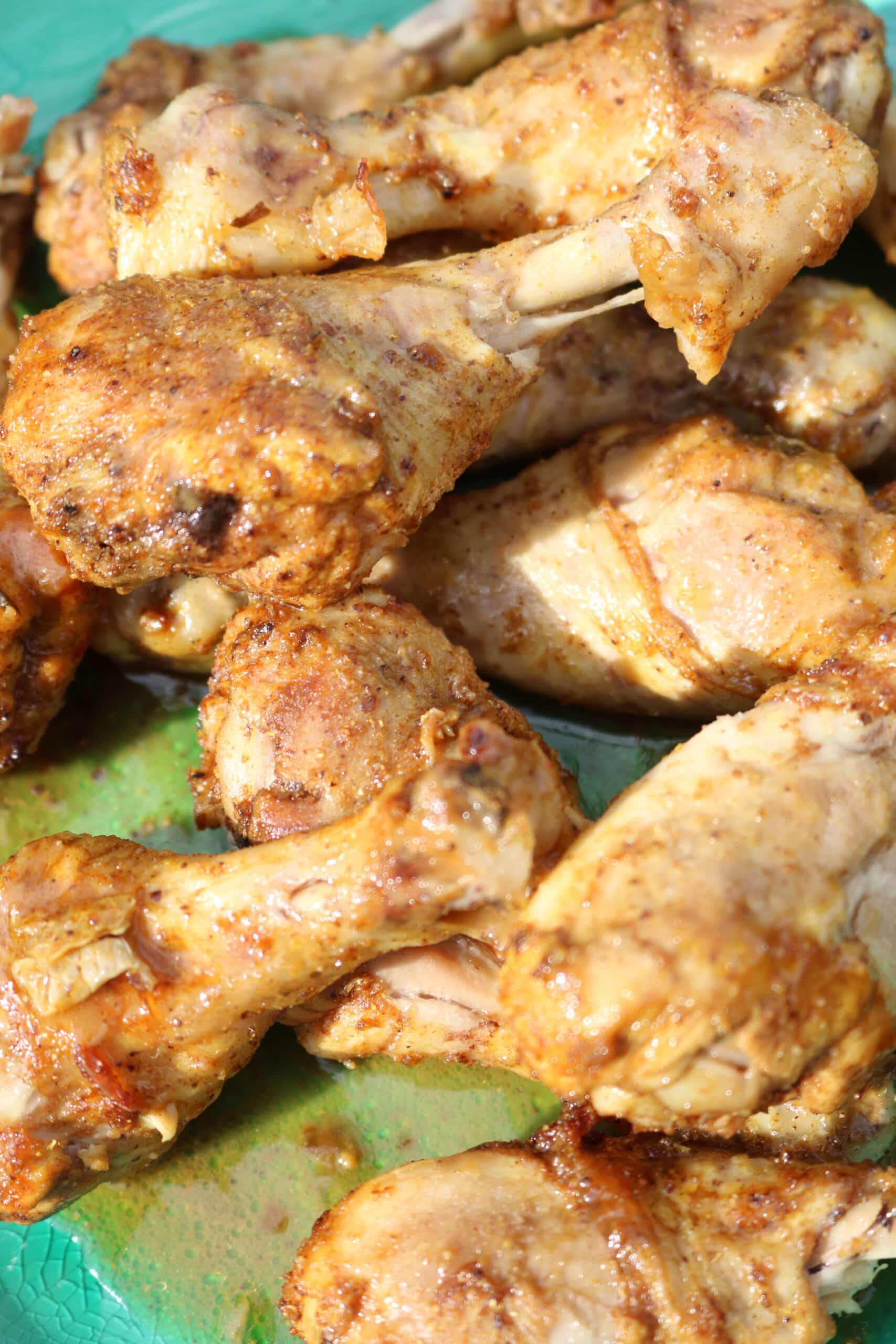 📖 Recipe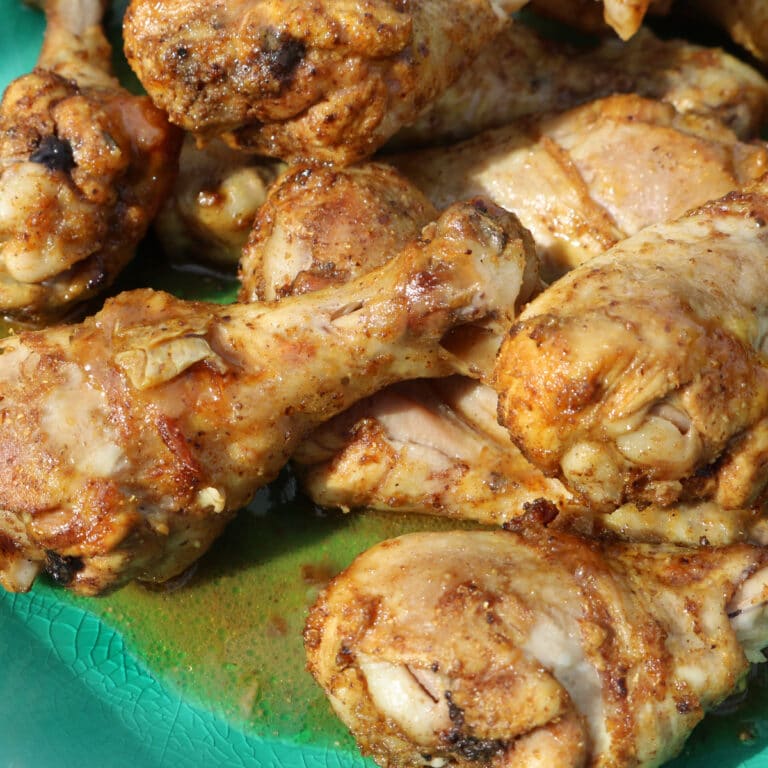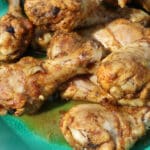 Coriander chicken
Warm and earthy chicken drumsticks with a lemony sumac tang
Ingredients
500

g

chicken drumsticks

skin on

2

teaspoon

ground coriander

¼

teaspoon

cumin

¼

teaspoon

turmeric

¼

teaspoon

7 spice

½

teaspoon

sumac

½

teaspoon

salt

Juice of half a lemon

Drizzle mild olive oil

2 tbsp
Instructions
Wash the chicken drumsticks and add to a colander to drain off any extra water

In a large bowl, add the spices, sumac, salt, lemon and mild olive oil. Stir together and add the chicken

Massage the chicken drumsticks well with the marinade making sure you rub some marinade under the skin

Cover with cling film or a plate and leave to marinade in the fridge for a few hours, ideally overnight

When you are ready to cook, take out the chicken ½ hour before and bring to room temperature.

Heat the oven to 200C (390F) and cook the drumsticks for 10 minutes before turning down the heat to 180C (350F) for another 30 minutes, turning the drumsticks half way through.
Recipe Notes
If you are using chicken breasts, cut into strips and bake for 30 minutes in the oven
If you make any of our recipes let us know how it went by giving us a star rating below.
Check out our Youtube page for full video tutorials, our Facebook group to discuss Lebanese cooking, as well as our tiktok page for quick tips.
You may also like these recipes from the collection: