Lebanese street food represent simple flavours at their best and include fresh sesame seeded bread, foul (fava beans) with lemon, ghazl el banat (a type of candyfloss) and my favourite, aranees (corn) with kamouneh and lemon.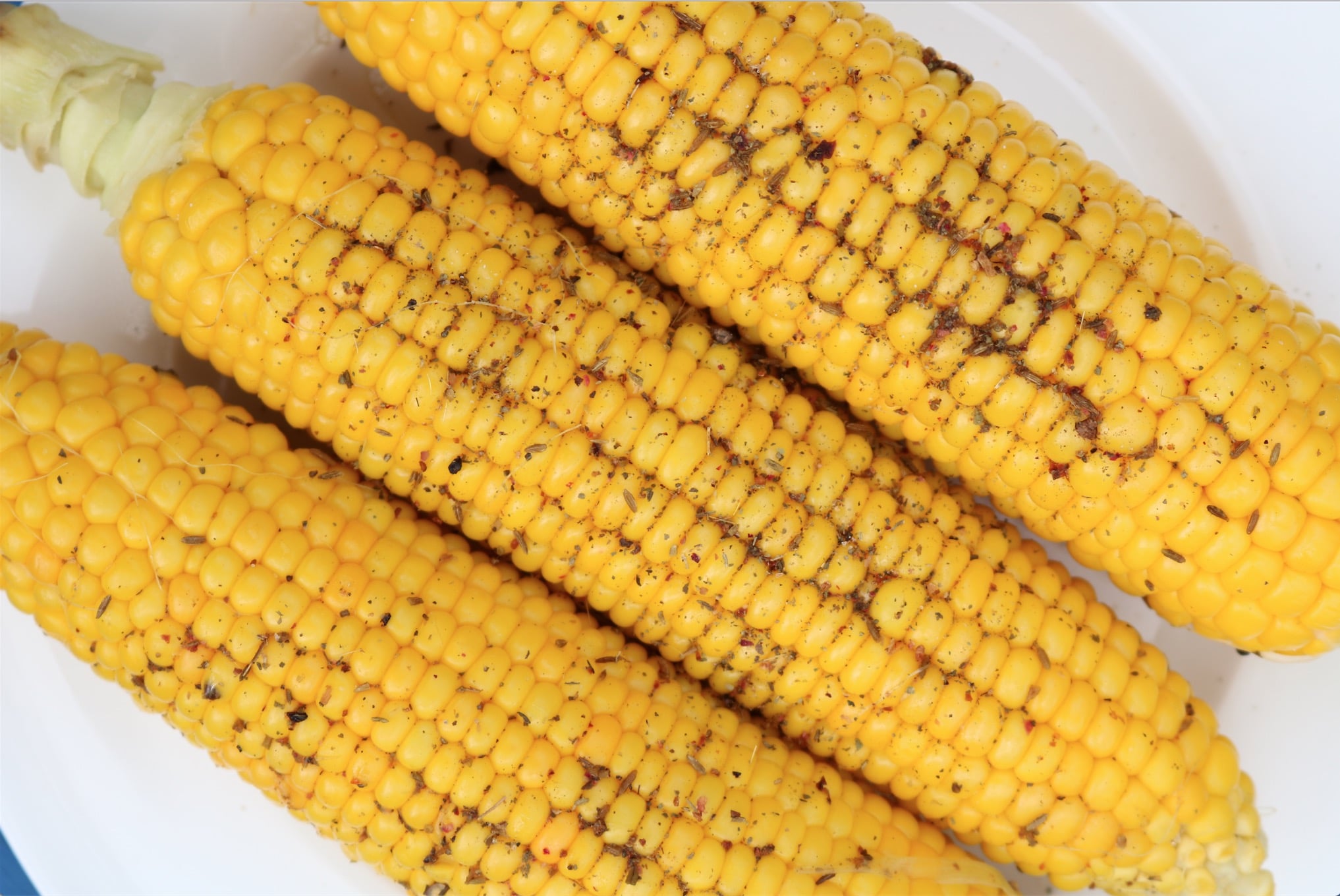 These street foods are popular as they can be prepared quickly by the street vendors and are not too difficult to transport around.
Some of my favourite food memories from Lebanon are seeking out the street vendors in Beirut and eating the piping hot goods with my cousins.
Choosing the best corn
Sweetcorn or Aaranees as we call them in Lebanon are in season from mid August to September.
You can choose the best corn by looking for kernels that are golden yellow, smooth and plump.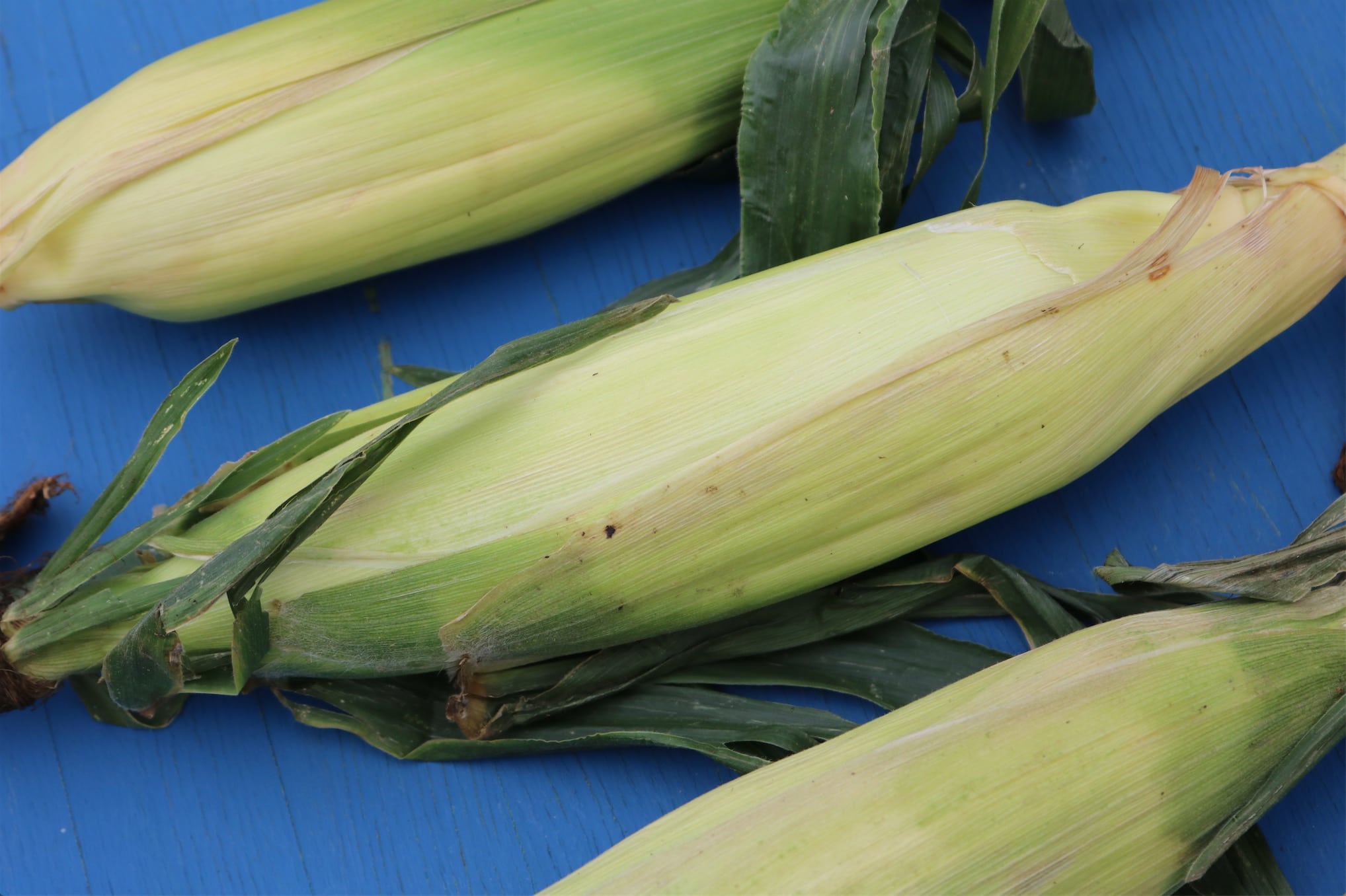 The husk should be a vibrant green and when you cut into really fresh corn, it should release a milky white residue.
If they are very withered then avoid them. When it comes to corn, the fresher the better.
How to prepare the corn
Just peel back the outer leaves until you have the cob. I leave the ends on as it makes it easy to hold the corn afterwards, though you can trim them to size.
If you want loose kernels, it's easier to slice up the corn after you've cooked them. Just run a very sharp knife down the side as close to the core as possible.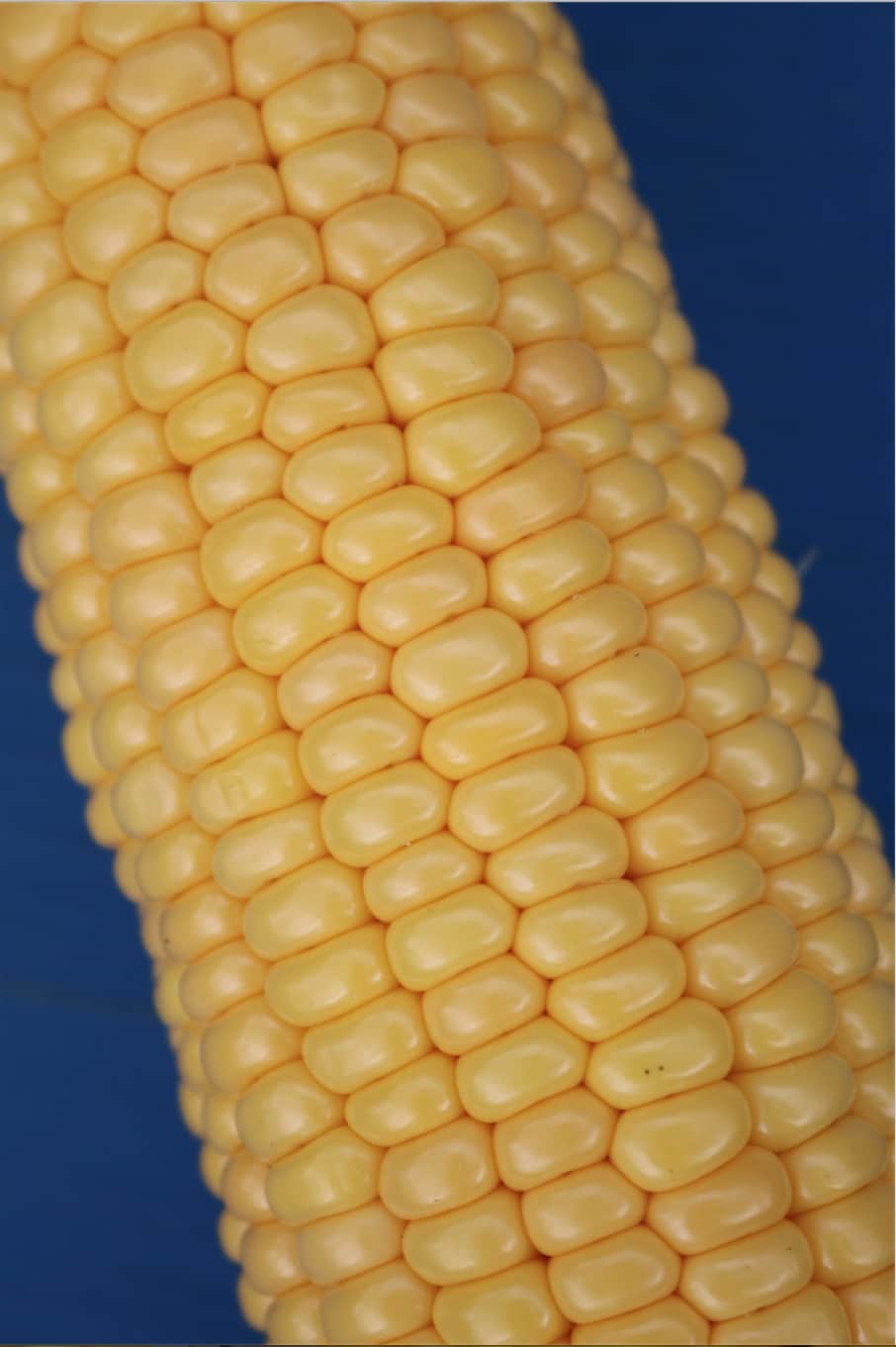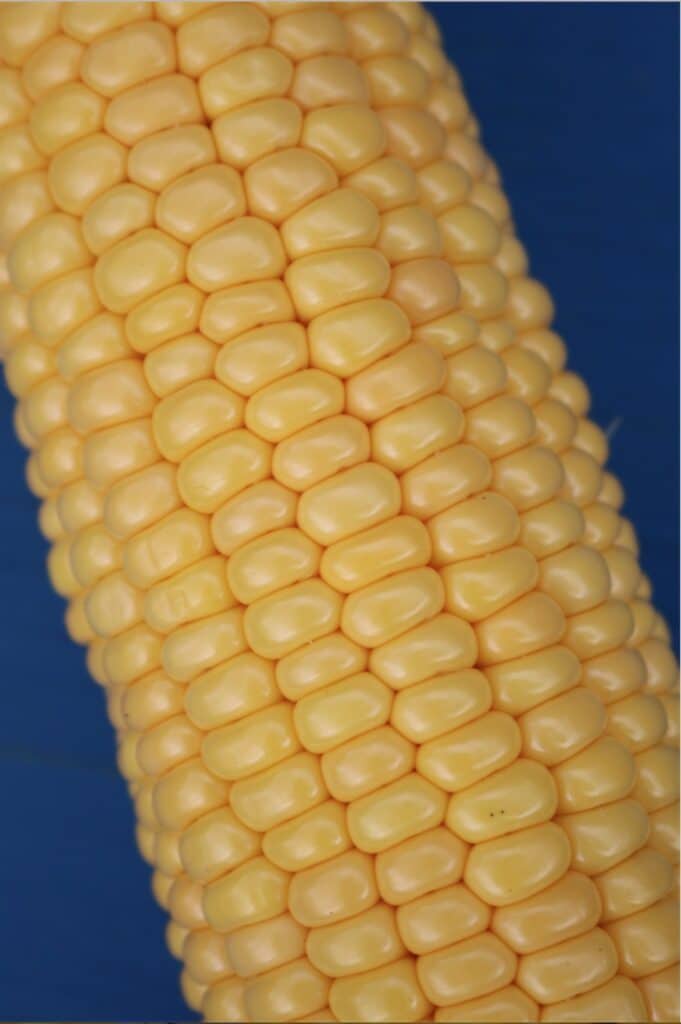 What is kamouneh?
Kamouneh is a Lebanese spice blend that I have written up on the blog. It is often used in kibbeh and also with breakfast foul mudamas (fava beans).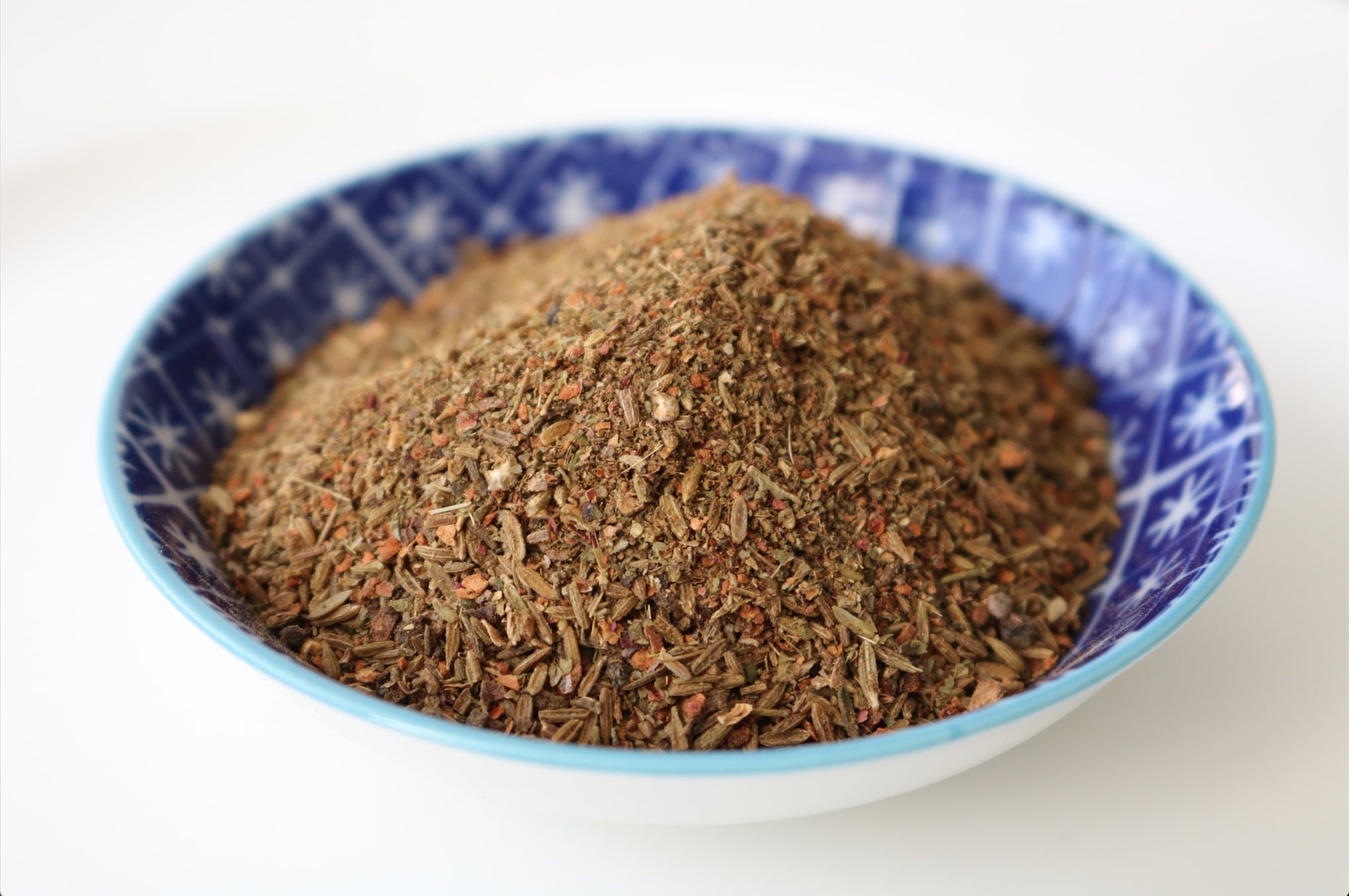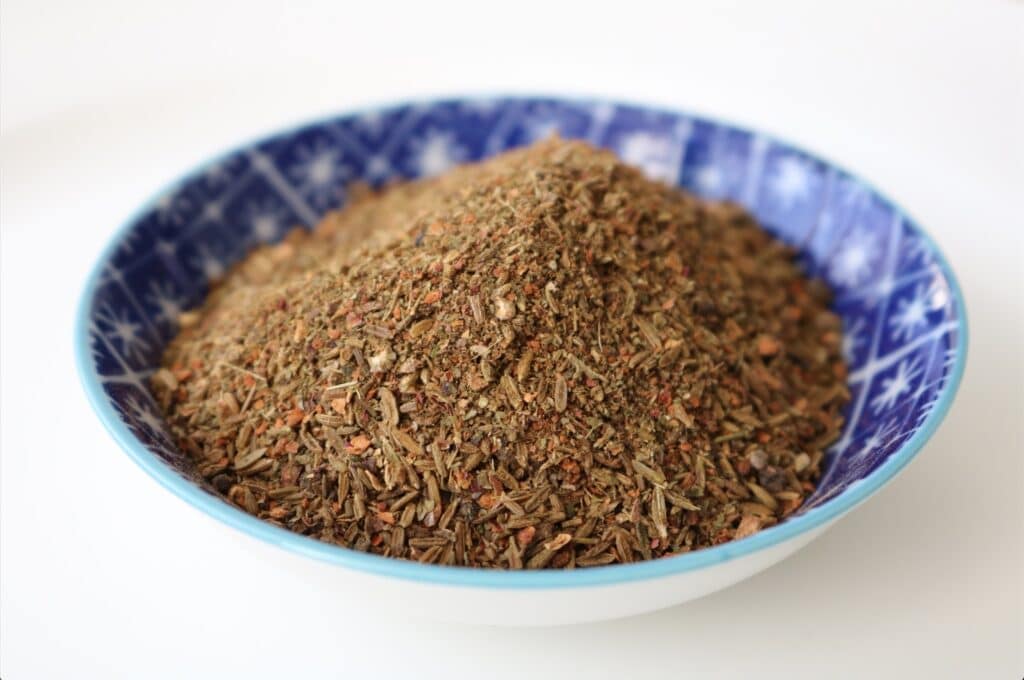 The main spices in kamouneh are cumin, pepper and herbs. To summarise, you can prepare your own blend as below:
2 tbsp cumin seeds
1 tbsp dried rose petals
1 tbsp black peppercorns
2 tsp dried marjoram
2 tsp dried basil
1 tsp dried mint
½ tsp cinnamon
1 tbsp 7 spice
1 tsp salt
If you can't find kamouneh or don't have time to make it I would substitute it with some cumin, dried mediterranean herbs and black pepper.
What is the best way to cook corn on the cob?
I prefer to boil the corn as they stay quite soft and not too hard to bite into. Avoid salt in the water as this will toughen them up.
I've found the ideal time to boil the whole cob is around 7 minutes. If you don't have a large enough pot you can snap them in half.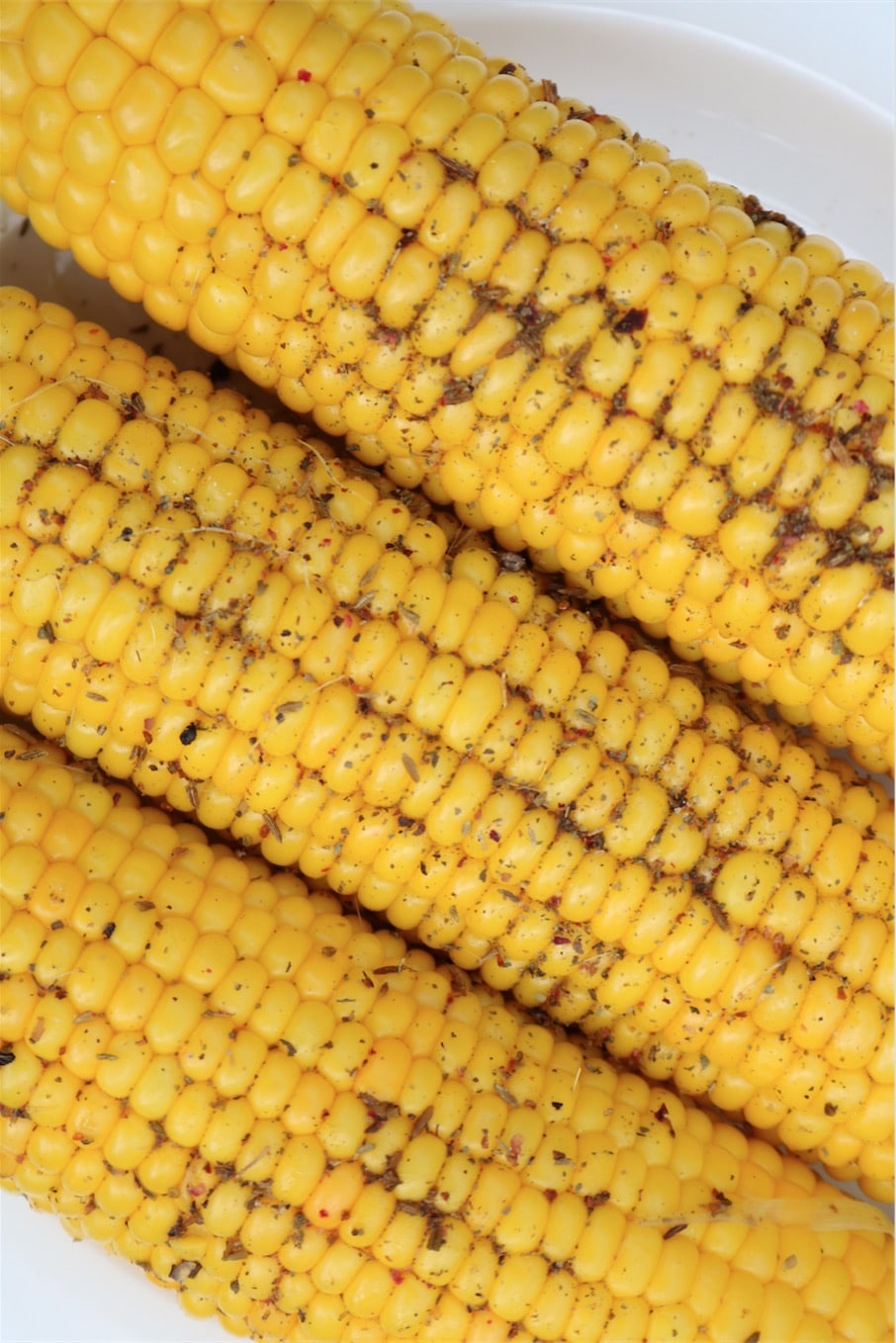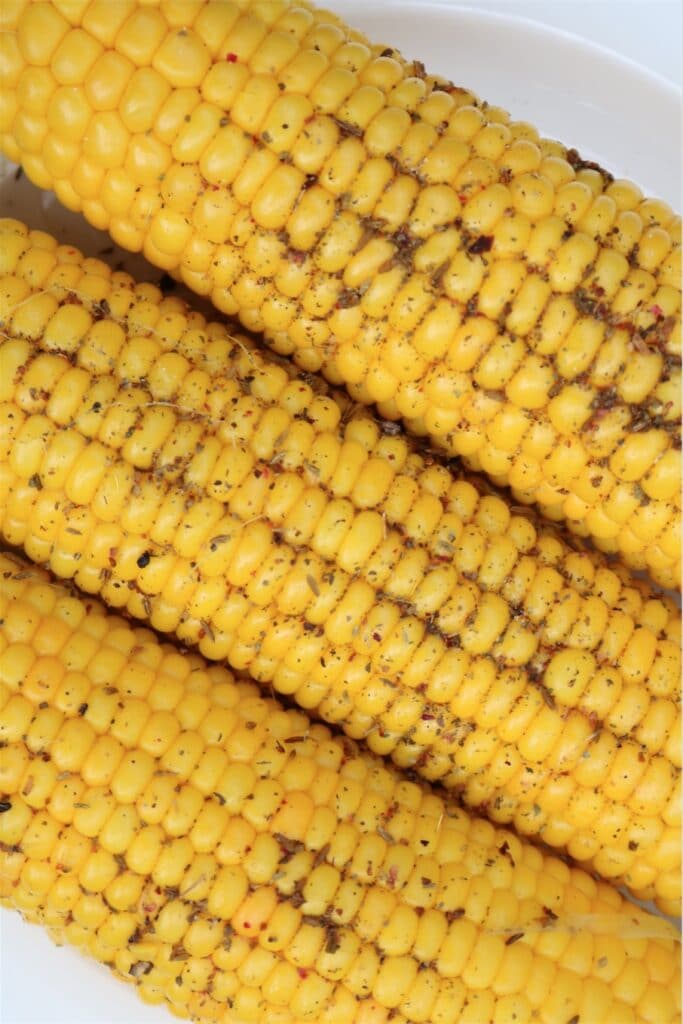 It doesn't hurt to simmer the corn with the heat off for a few minutes if you want to soften them a bit more for the kids.
You only need to boil loose kernels for 2-3 minutes.
If you want to barbecue or grill the cobs with the husks on it should take 8-15 minutes.
Without the husks it should take no more than 7 minutes depending on the strength of the heat, turning them as you go.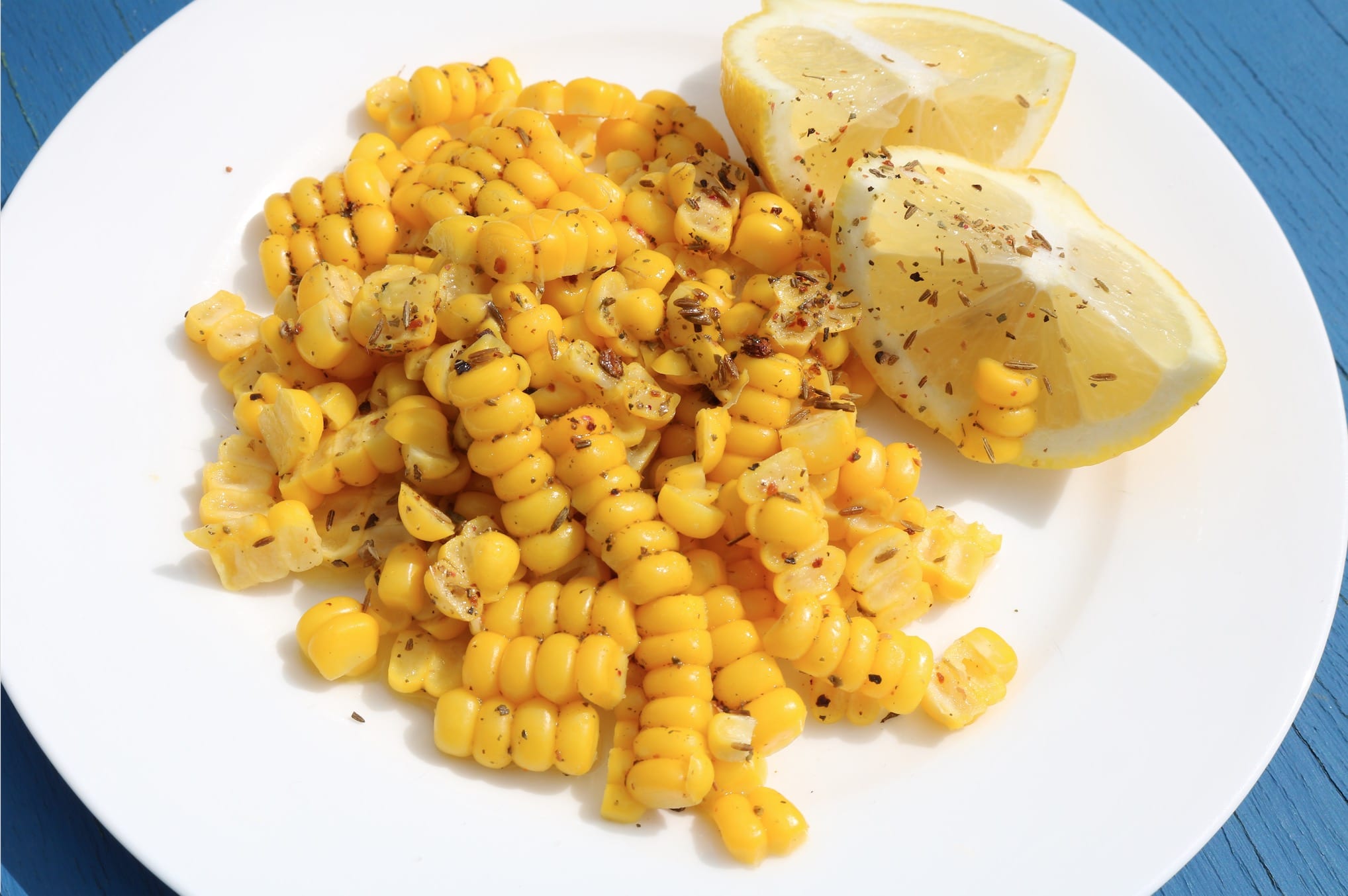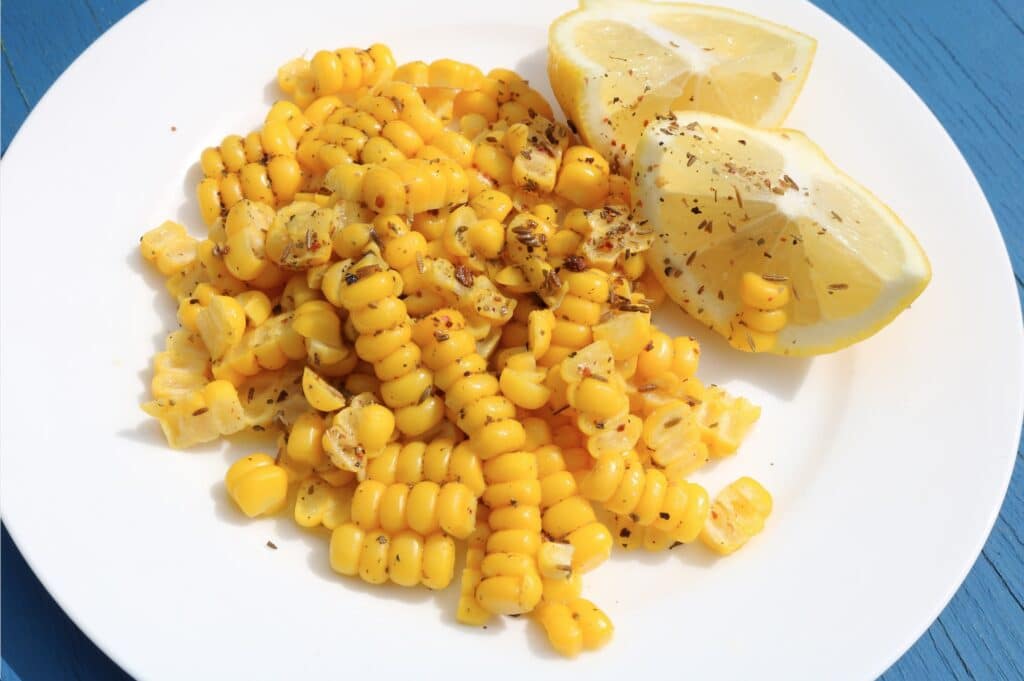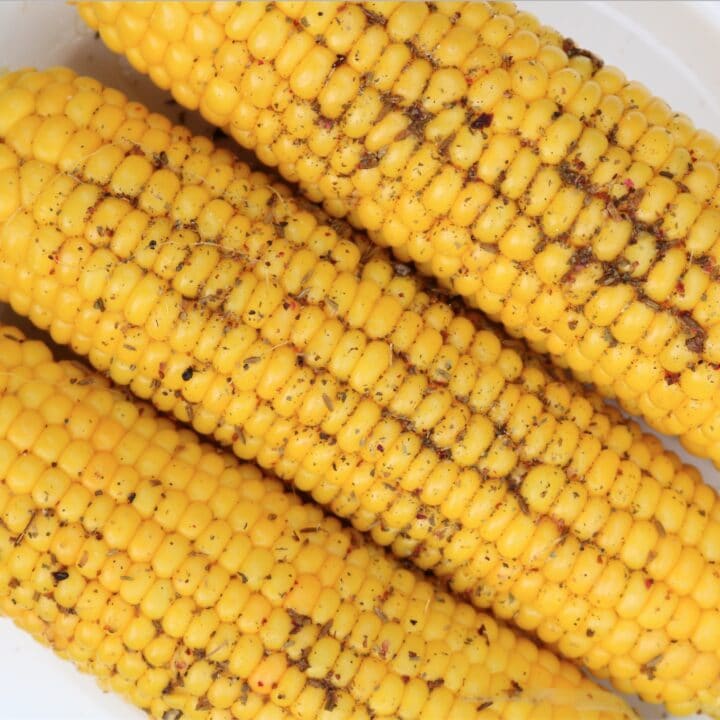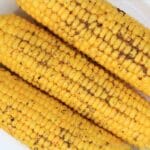 Lebanese Kamouneh Spiced Corn (Aranees)
Corn on the cob with lemon, salt and kamouneh spice blend
Ingredients
Large pot of boiling water

4

corn on the cob

1

lemon

quartered

1

teaspoon

kamouneh spice mix

Salt
Instructions
Peel away the husks of the corn and wash well. Transfer to a large pot

Boil a full kettle of water and cover the corn. Top up if necessary

Boil the corn for around 7 minutes, then transfer to a large plate

Squeeze on the lemon and sprinkle on the Kamouneh spice mix and salt. Turn the cobs so they are well coated.

Serve immediately with extra wedges of lemon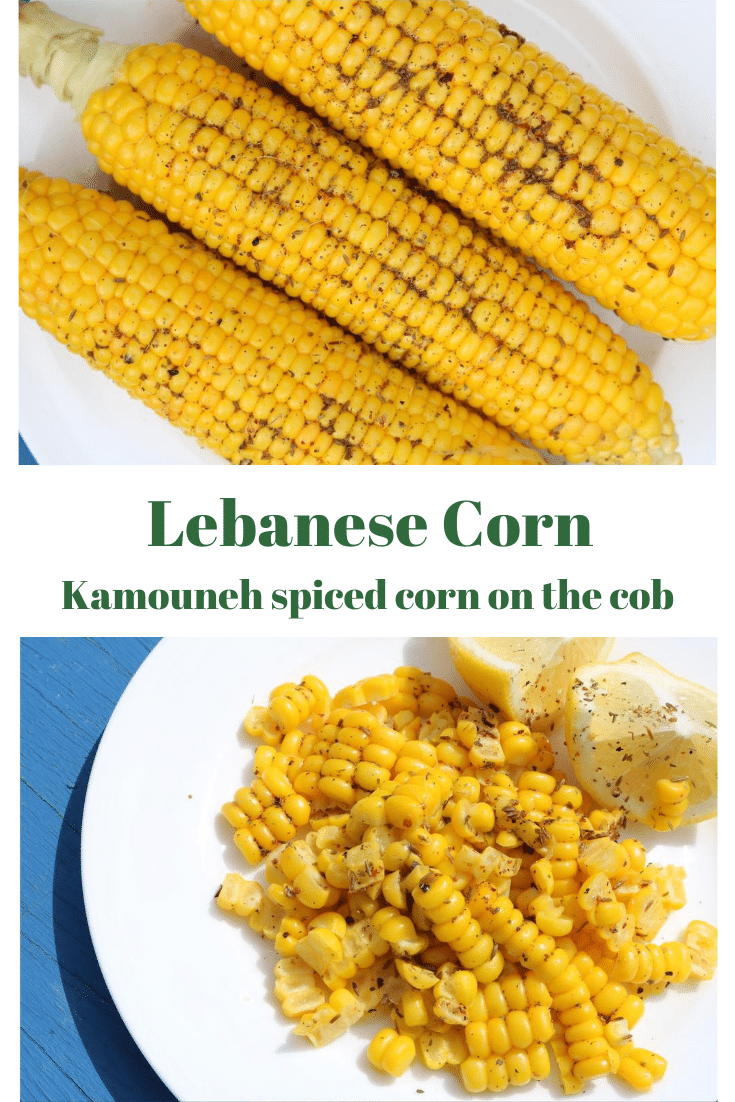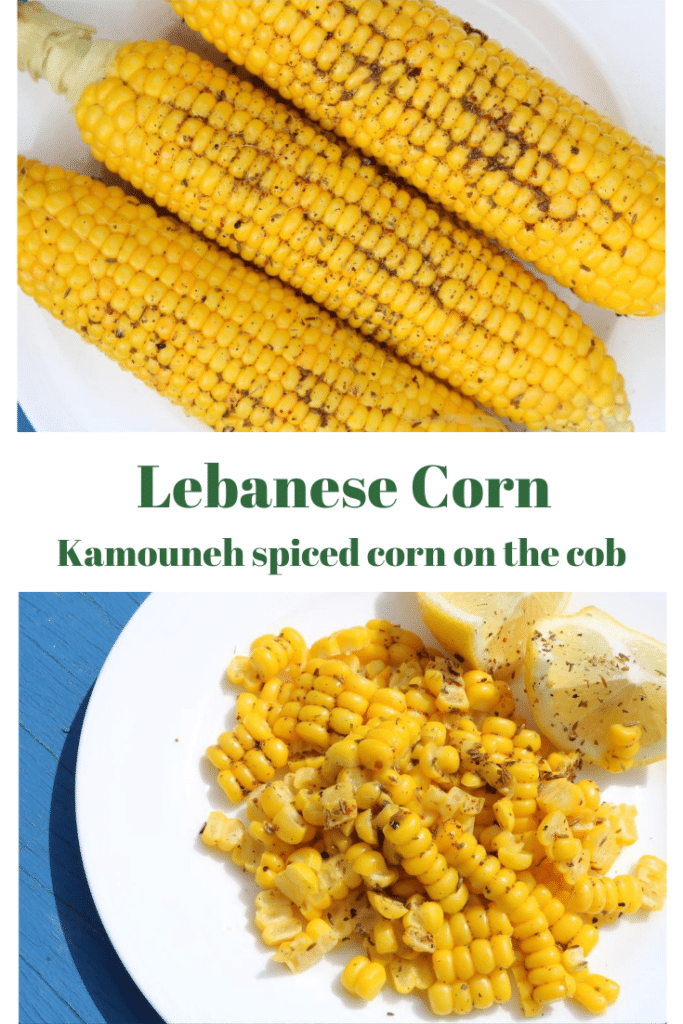 If you make any of our recipes let us know how it went by giving us a star rating below.
We have a lively Facebook group where we post frequent recipes and discuss Lebanese cooking in general, as well as a handy Pinterest page where you can save all of your favourite Zaatar and Zaytoun recipes!
You might also like these recipe from the Zaatar and Zaytoun collection: