If you don't like onions click away now 😱 everyone else jump for joy. Mujadara Hamra, which roughly translates as 'reddened lentils', is my most favourite lentil dish and is based on cooking lentils in lots and lots and lots of onions until they are so dark, one step before being burnt.
What is mujadara?
Mujadara is a lentil based dish combined either with rice or bulgur wheat. We at Zaatar and Zaytoun are mujadara fanatics and have three recipes for you.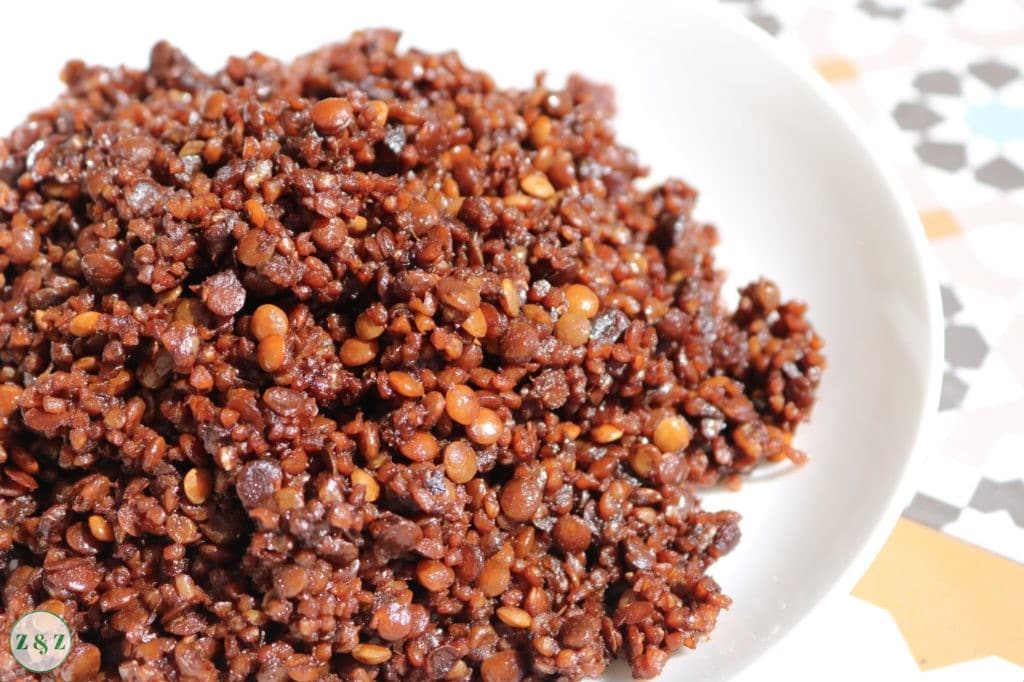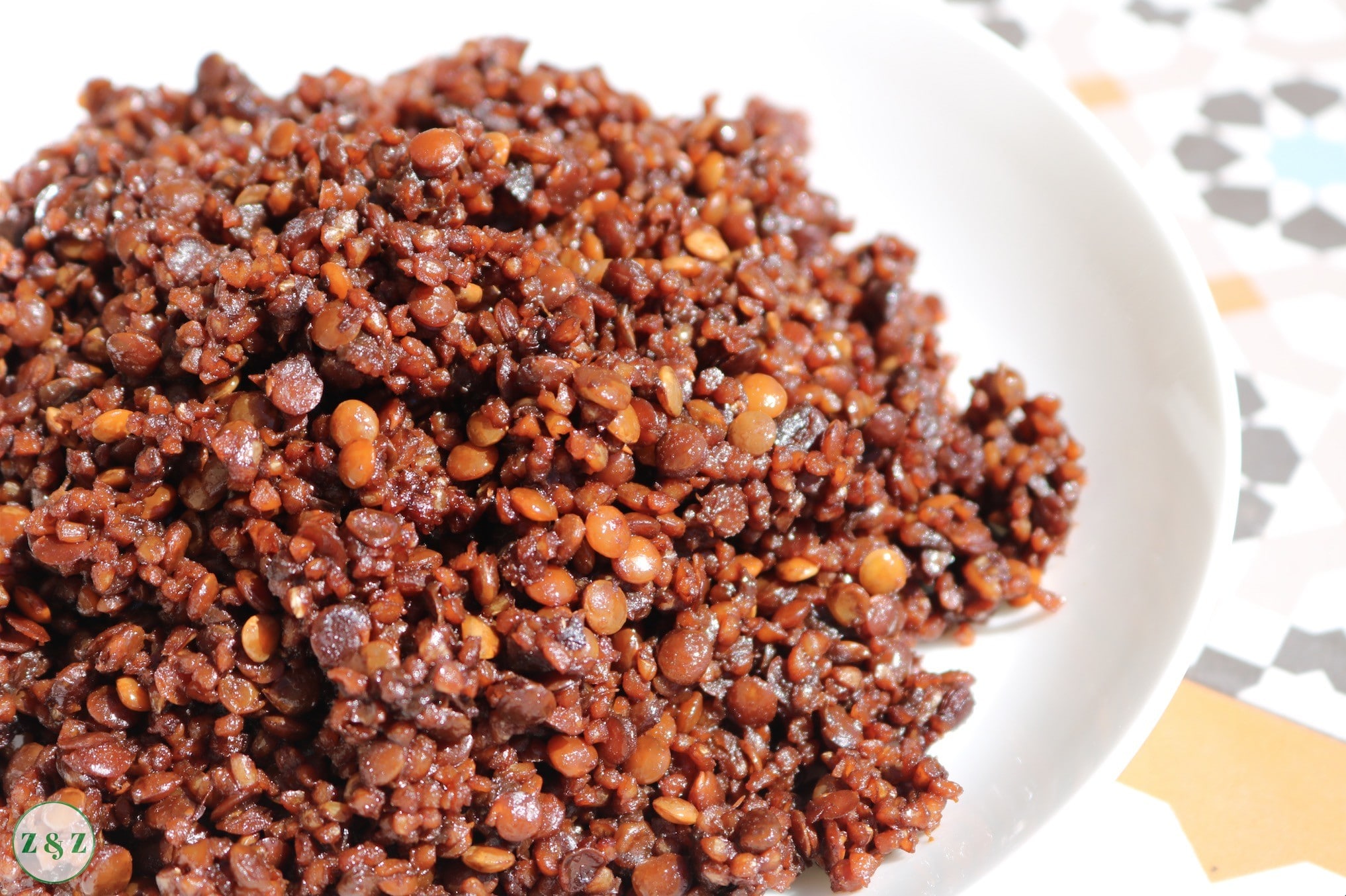 I've summarised the differences in my 'mujadara three ways' post but i'll quickly go over it again.
Classic Lebanese mujadara with rice and caramelised onions is possibly the most common type of mujadara that you might see in Middle Eastern restaurants.
It's a scrumptious dish that goes well with fattoush or Lebanese cabbage salad.
You also have mujadara makhbousa which I describe as 'messy lentils' and this is the easiest one to make though it slow cooks for about an hour.
The texture is similar to risotto and it also has rice though less than your classic mujadara.
Mujadara hamra is made by combining lentils with coarse bulgur wheat. It is probably the more advanced type of mujadara that more experienced cooks usually make.
That said, you only become experienced when you perfect one dish at a time and this is certainly one dish worth trying to get right.
For mujadara hamra, you have to really know how to manipulate the base of onions so let's break it down:
The onions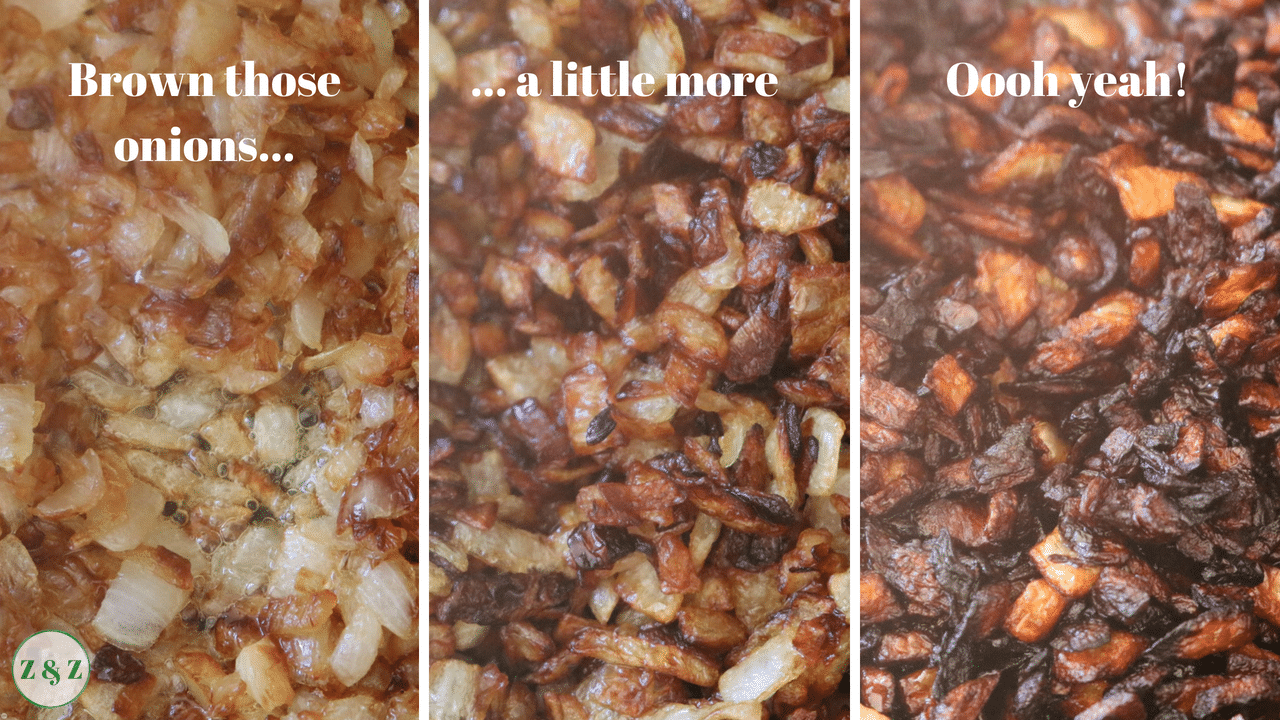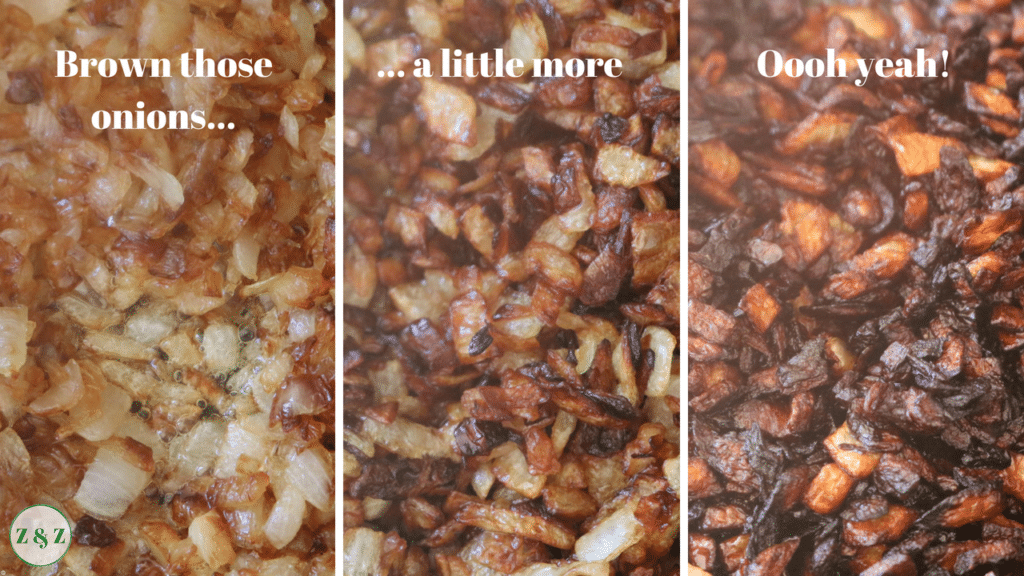 When I first started making it I had to dare myself to keep frying the onions one step further because my brain was going surely this isn't right.
You need to have patience to pull this dish off, you can't fry the onions at too high a heat or the onions will burn right away and you can't have the heat too low or they will caramelise and the overall flavour will be too sweet.
You need to fry the onions at a medium heat for as long as it takes and keep turning them so they don't catch on one side.
You are going for a wonderfully savoury umami flavour although if you find the onion intensity is too much you can cook it for ten minutes less which will give it a lighter colour.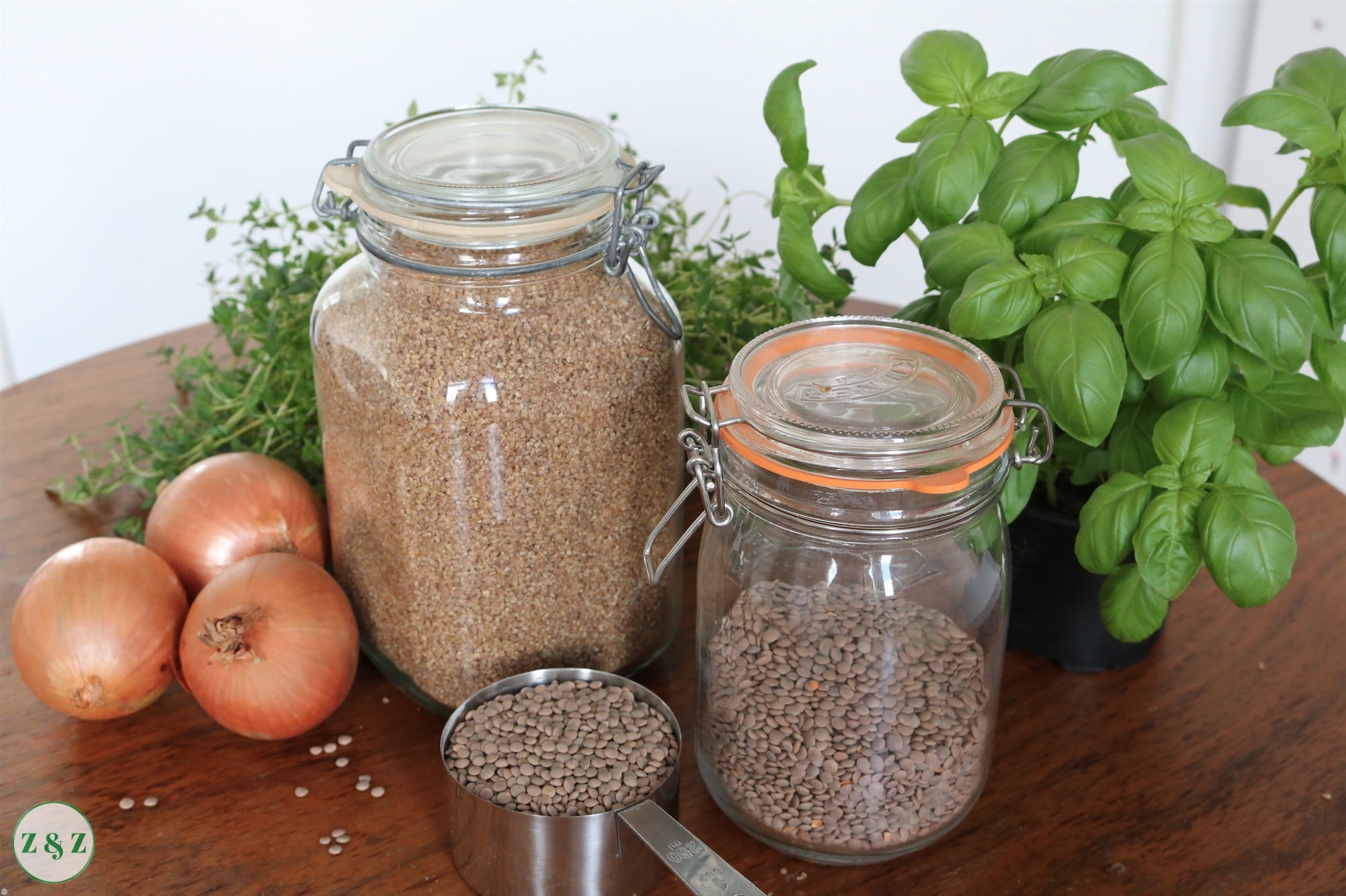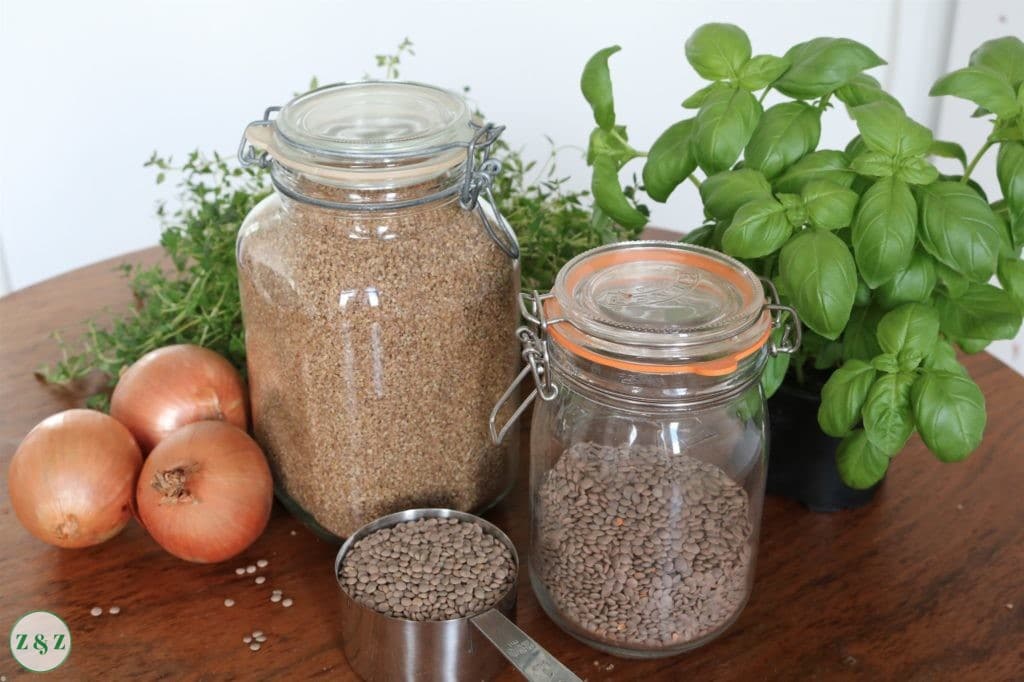 The lentils
Make sure you use brown lentils not the green or red ones which won't give the same results.
After you simmer down the onions with some water you need to add the lentils and cook them for around half an hour until they are mostly cooked.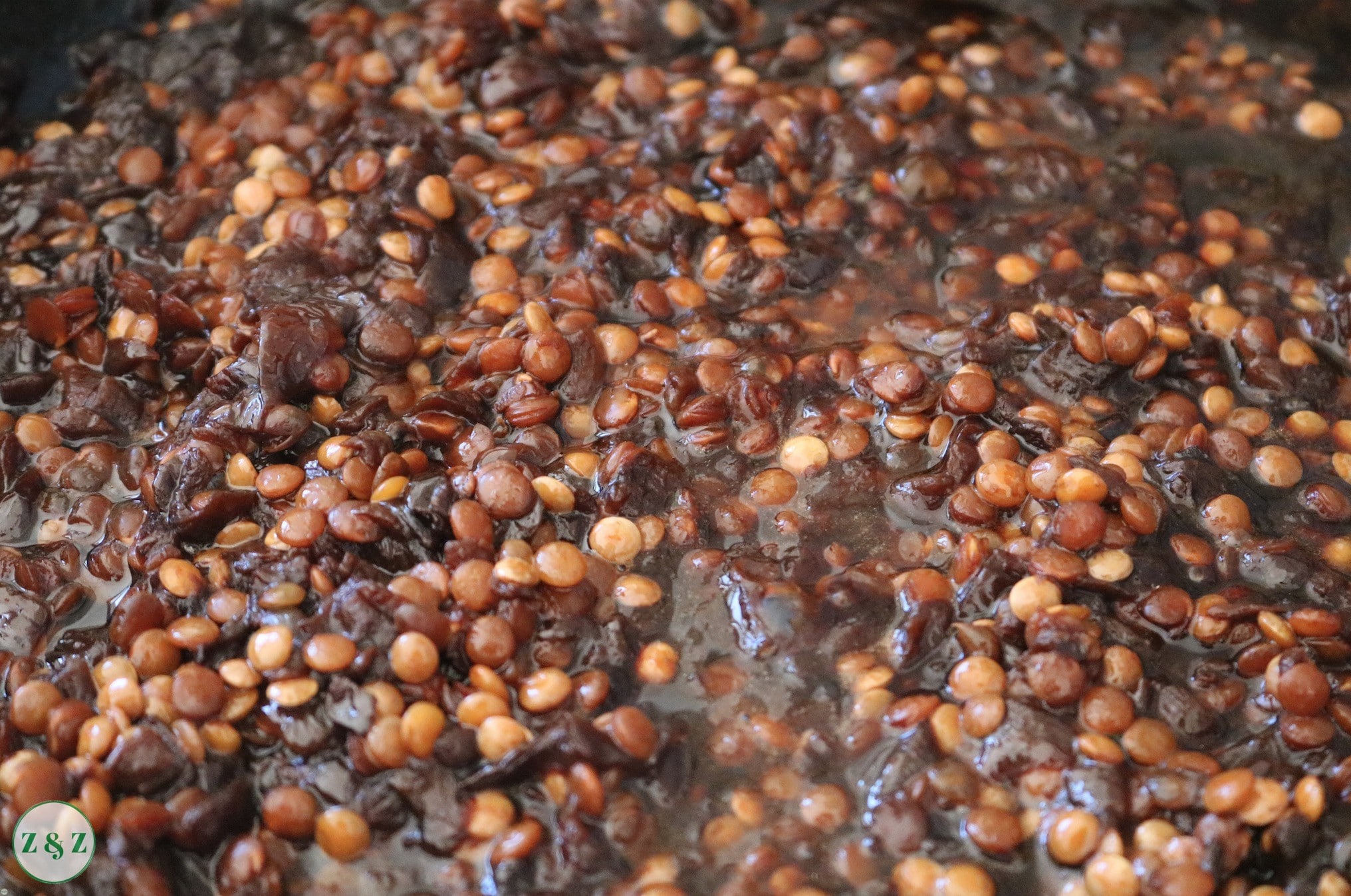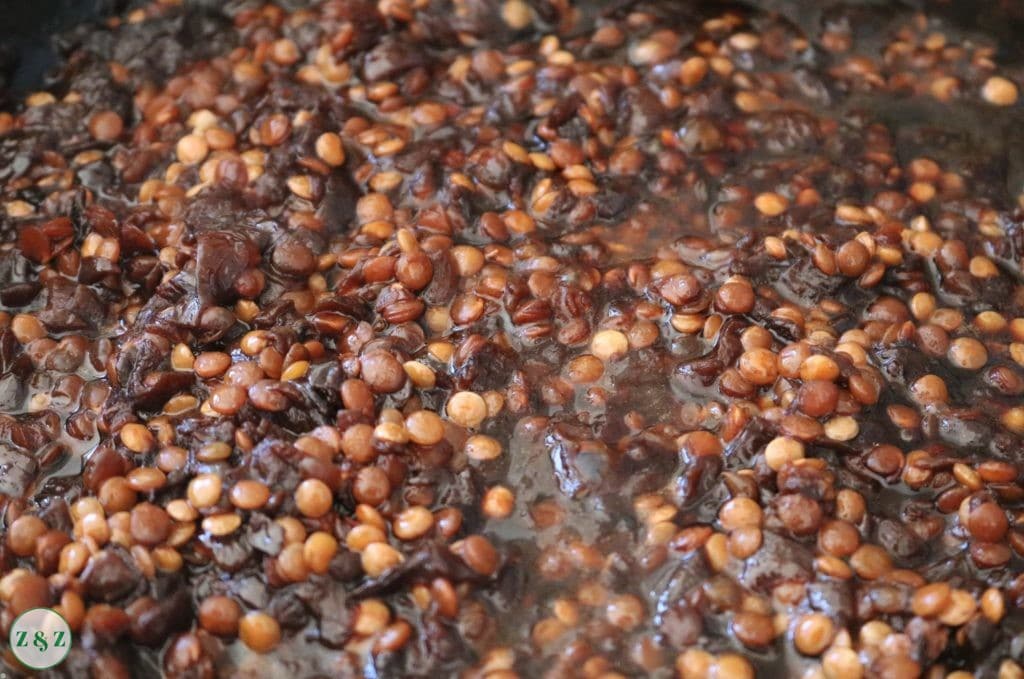 The bulgur wheat
Traditionally, coarse bulgur wheat is added to the lentils 15 minutes before you turn off the heat, although my mum (forever the culinary rebel) sometimes uses Turkish bulgur wheat which is even chunkier and gives it a nice texture.
If you use fine bulgur wheat the overall texture will be too fine and it will clump together.
Serving suggestions
You can eat it hot or cold with side plate of salad or cucumber and yoghurt and it also makes perfect picnic food or pack lunch.
I've yet to meet a Lebanese person who doesn't love this dish. If you go to your aunty's house and she's made mujadara hamra, everyone gets happy, i'm not even exaggerating.
This dish is a testament to the ingenuity of our maternal ancestors who could manipulate the most basic ingredients (onions, lentils, bulgur wheat) into something exceptional.
Though my recipe is enough to feed a family of six, it will keep for at least three days, though of course in my house it is gone the next day and we mourn a little until the next time 😌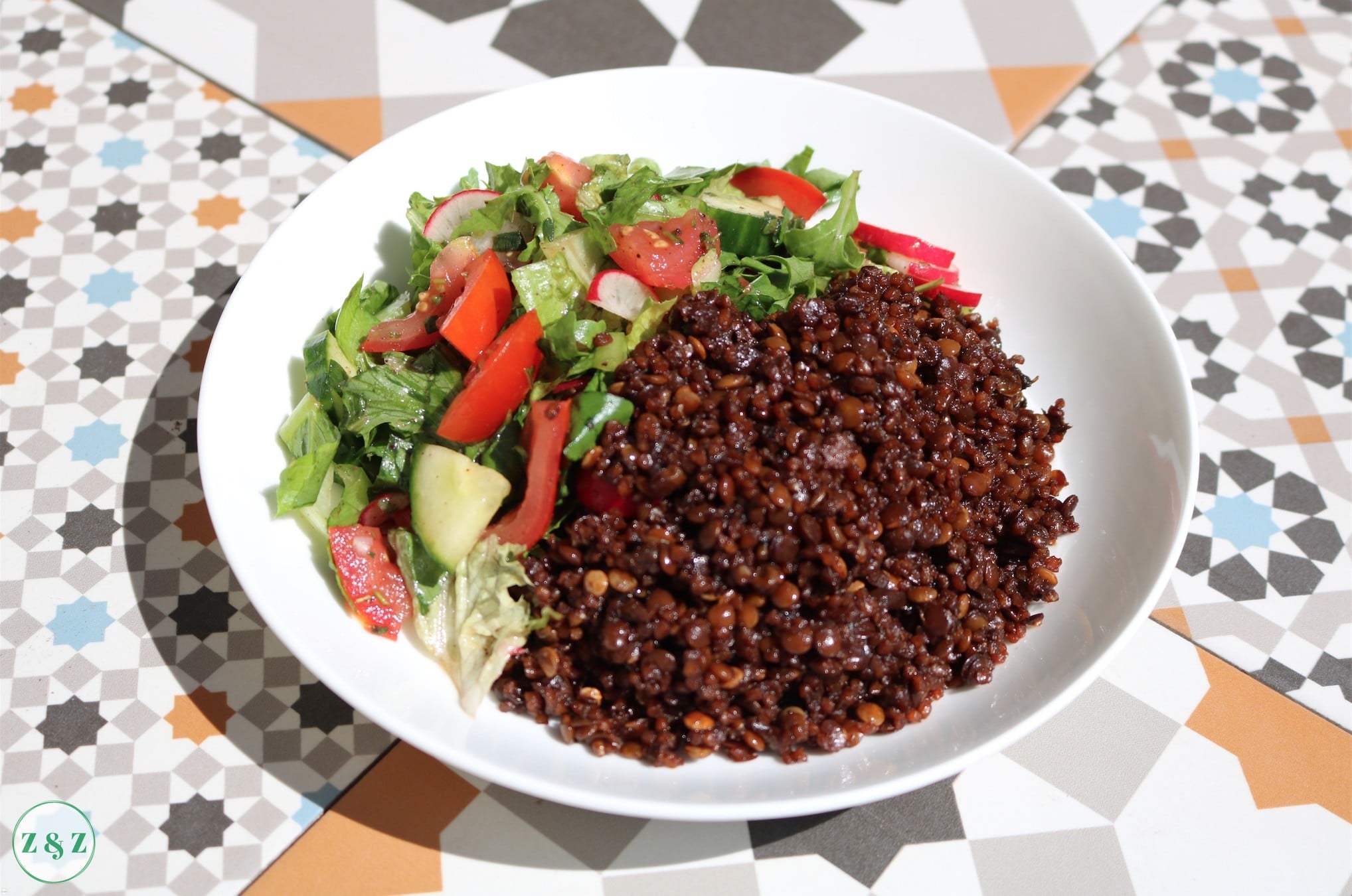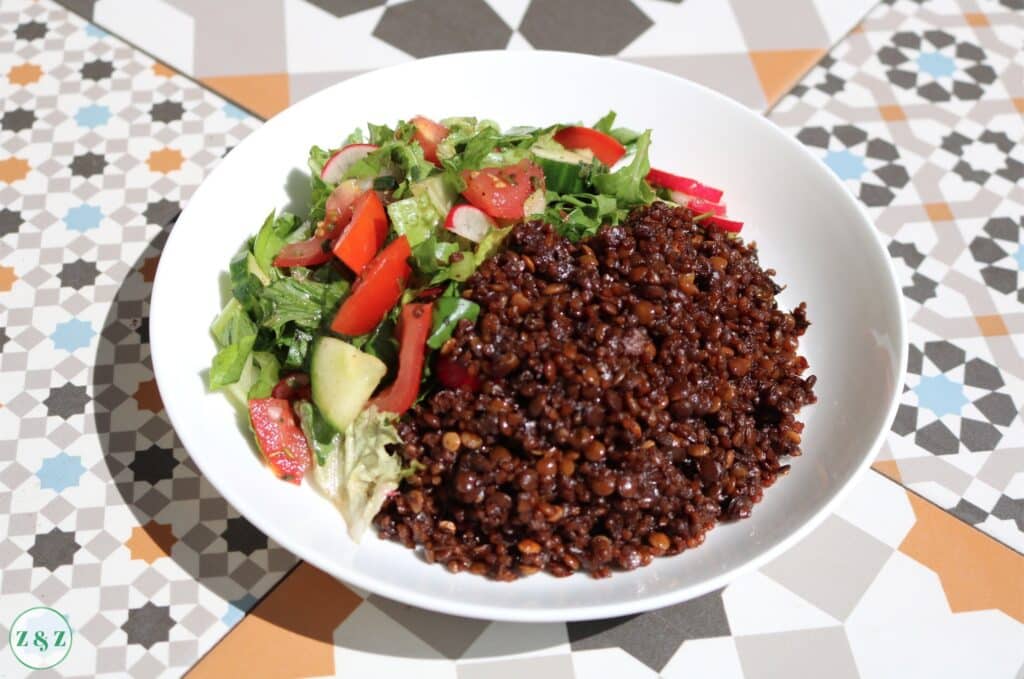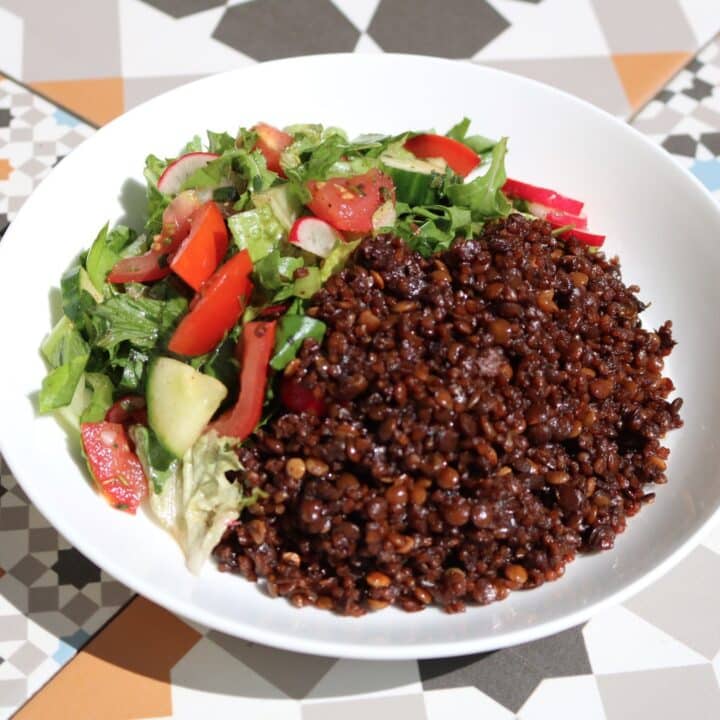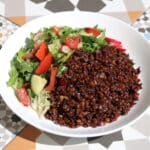 Mujadara Hamra
Reddened Lentils with bulgur wheat
Ingredients
4

large onions

½

cup

regular olive oil

1

cups

brown lentils

1

cup

coarse bulgur wheat

2

teaspoon

salt

approx

Boiled water

3 ½

cups

cold water

Extra virgin olive oil
Instructions
Chop the onions and add them to a pan with the olive oil, sprinkle with a little salt

Sauté on medium heat for at least 20 minutes until they turn dark brown (but not burnt!) The more you brown them the more savoury the flavour

Stand back and slowly add enough boiled water to just cover the onions (it will splutter!) and squish them down with the back of a wooden spoon

Add the salt and bring to the boil, cover and simmer on low heat for ten minutes

Add the lentils and the cold water, bring to the boil then reduce the heat to low and leave to cook for around another half hour until the lentils are cooked

Add the bulgur wheat and simmer for another 15 minutes.

When the bulgur wheat has soaked up most of the liquid, taste and adjust the salt as necessary, turn off the heat and add a dash of olive oil

Serve with a side salad or a helping of plain yoghurt
If you enjoyed making this recipe, leave us a star rating below.
We have a lively Facebook group where we post frequent recipes and discuss Lebanese cooking in general, as well as a handy tiktok page where you can save all of your favourite Zaatar and Zaytoun recipes!
You might also like these other recipe from the Zaatar and Zaytoun collection: