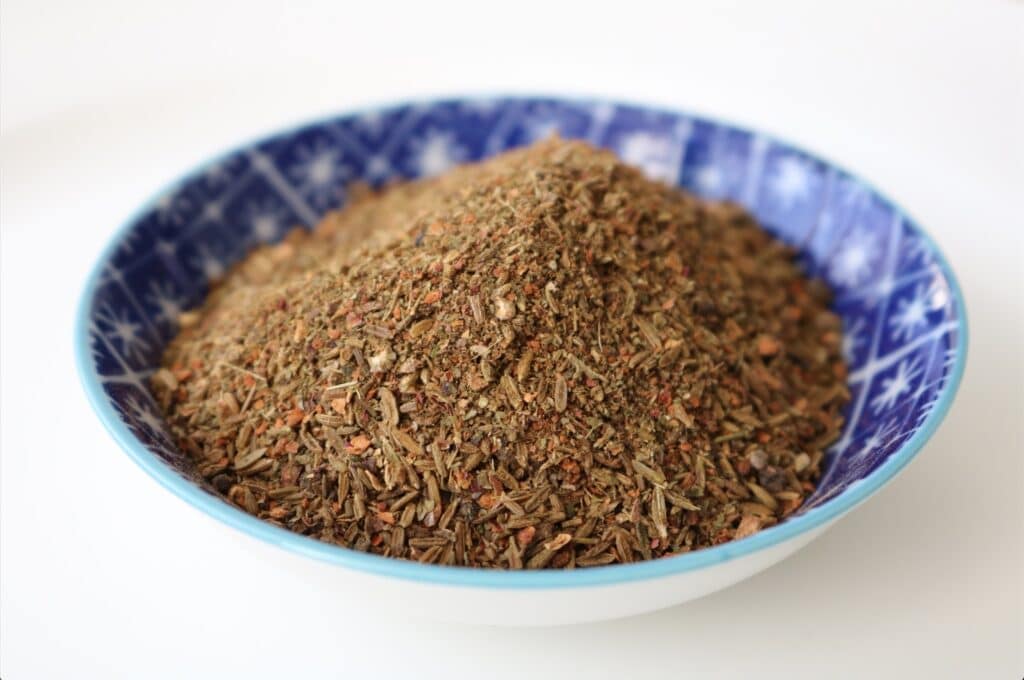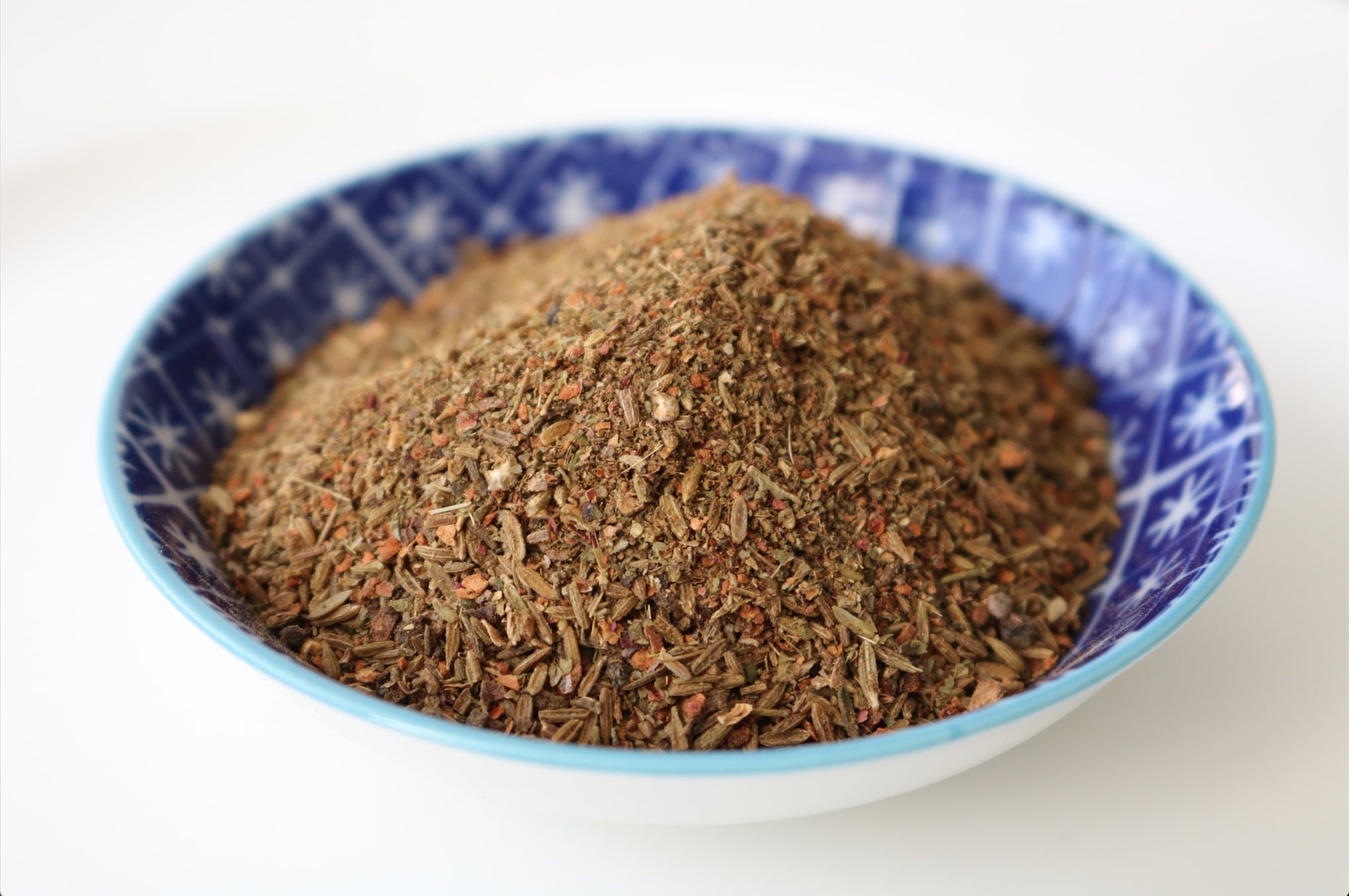 What is kamouneh?
Kamouneh spices are also known as kibbeh spices and are often used to give an earthy savoury taste to meat, potato and vegetables.
Lots of different families have their own spice blend and this one is taken from my husbands family in the deep south of Lebanon.
The main spice is cumin hence the name and it is supplemented by dry herbs, rose petals and spices that neither clash with the cumin or dominate it.
You can buy kamouneh spices in lots of middle eastern shops or you can make your own and tweak it according to your individual taste.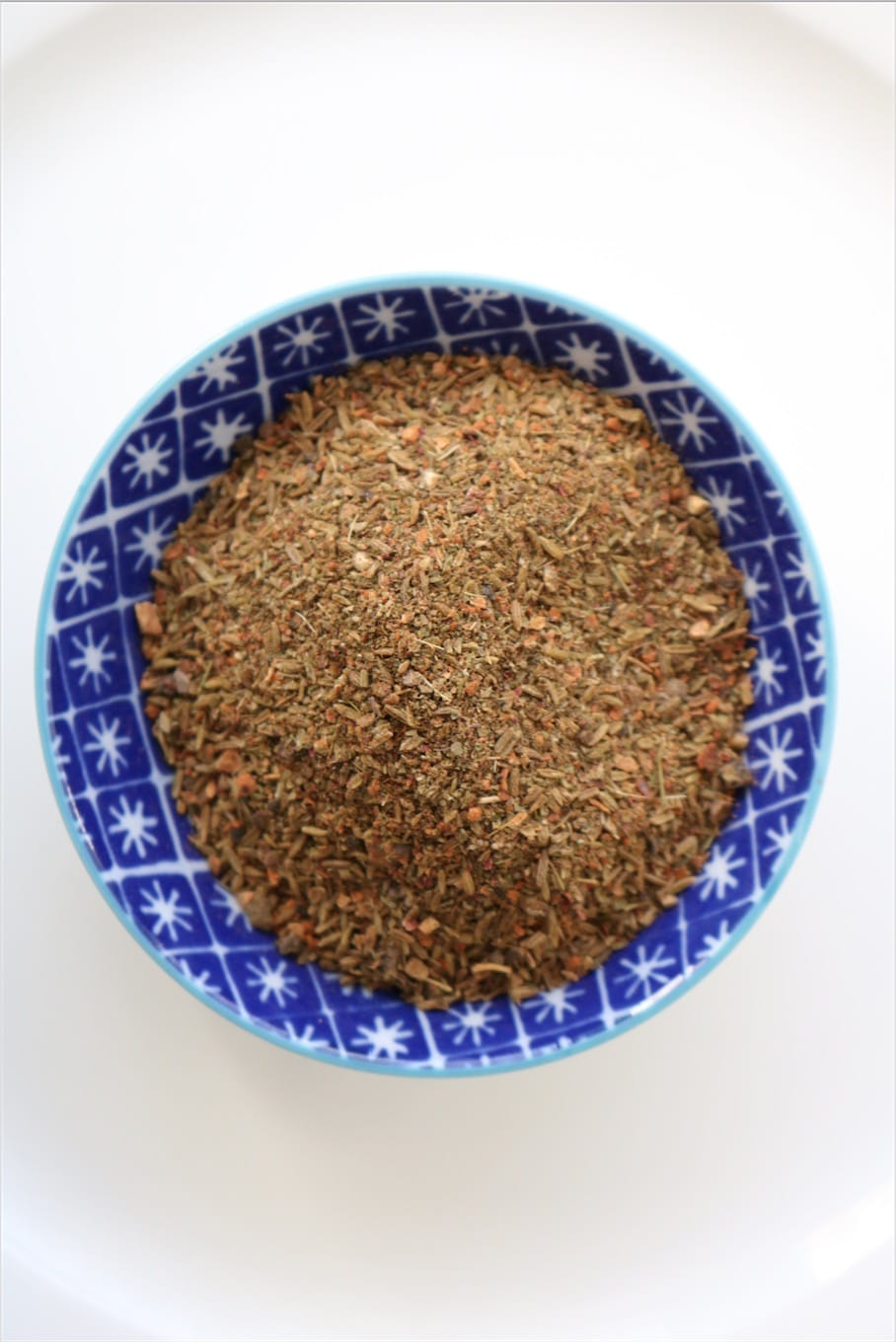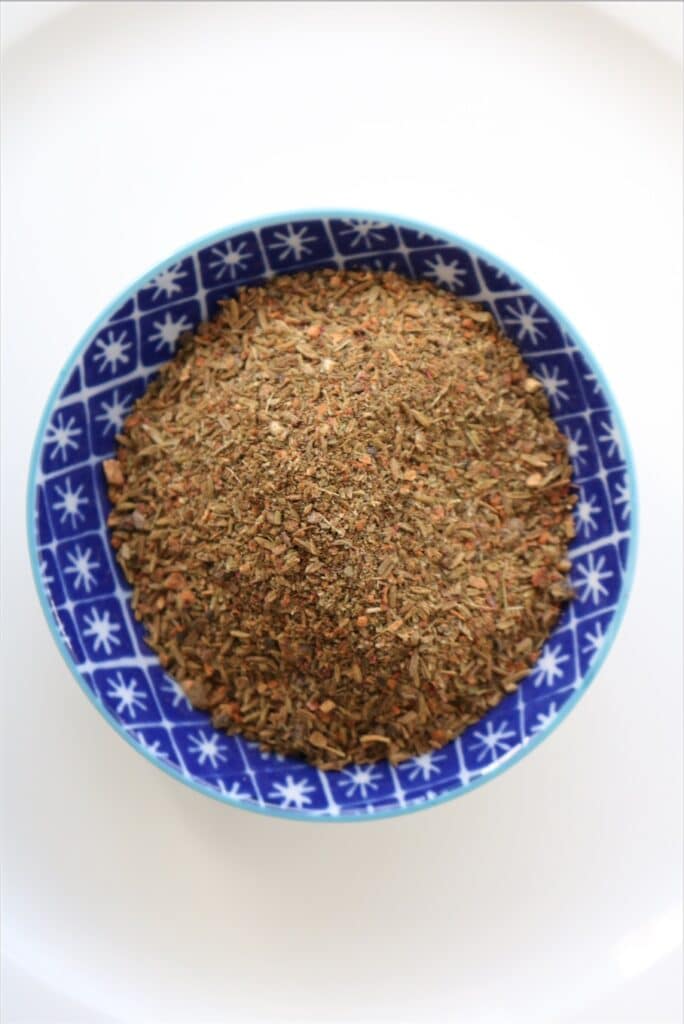 Kamouneh spice blend vs kamouneh spice mix
This is the recipe for the kamouneh spice blend which just contains ground spices.
If you want the coarser version with bulgur wheat check out my kamouneh spice mix recipe, which also contains herbs, and even my secret ingredient- orange peel!
In order to make the coarser version you need to have this spice blend down first, and then add a few things to it.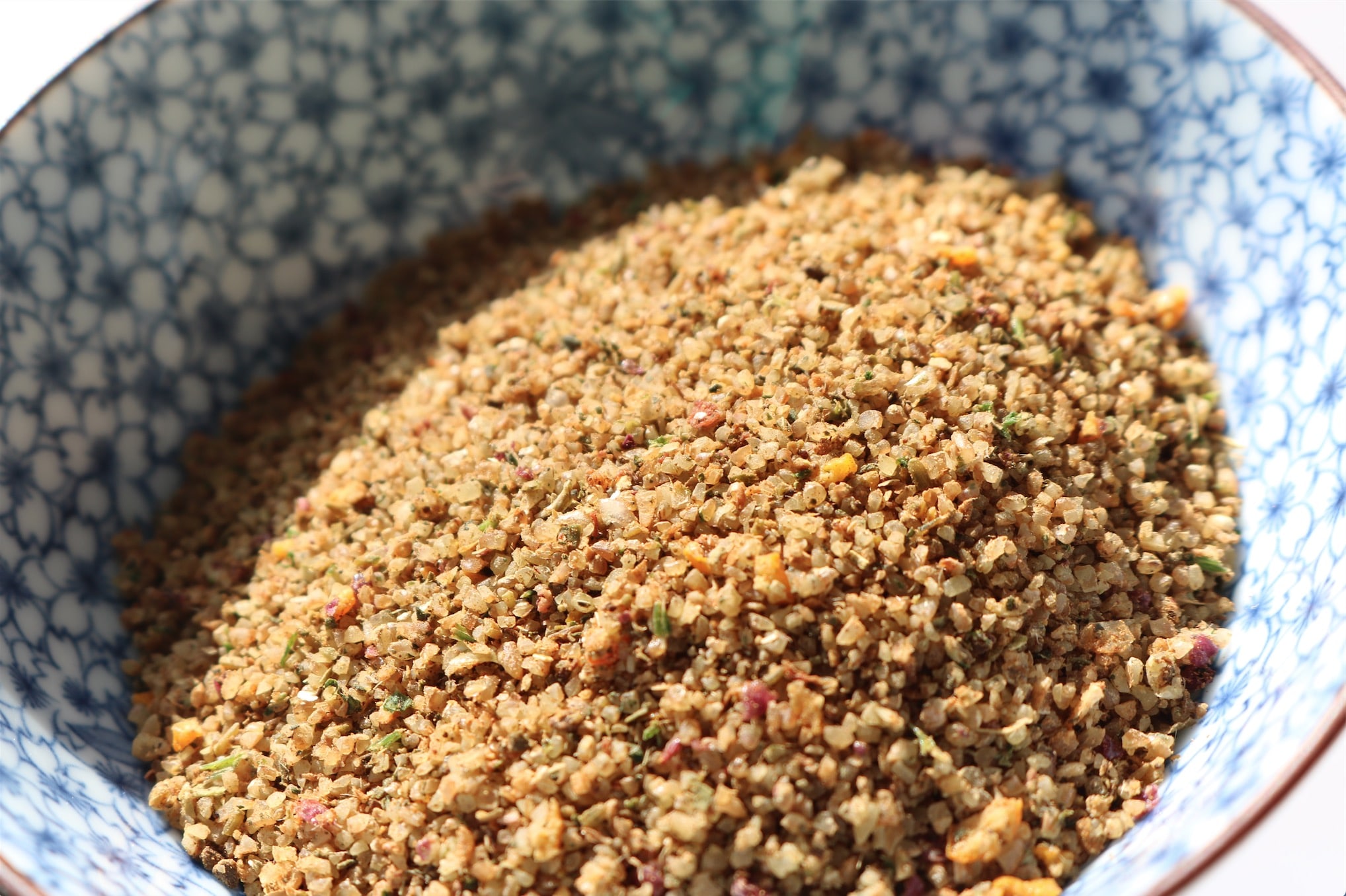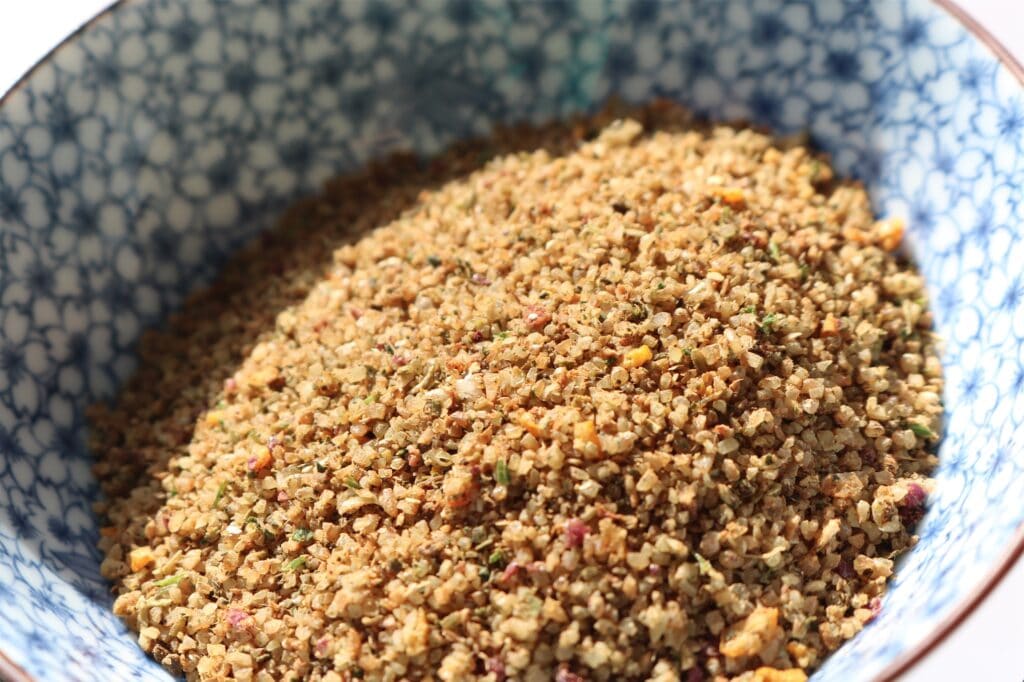 The spices
Cumin is the dominant flavour and then comes cinnamon, a warm earthy spice. However there are also lots of dried herbs such as marjoram and basil.
The recipe also uses seven spice which I have written up separately but i've included it below as a summary:
Lebanese seven spice
5 tbsp garam masala or allspice
2 tbsp black pepper
2 tbsp cinnamon
1 tbsp turmeric
1 tbsp paprika
1 tbsp coriander
1 tbsp cumin
1 tbsp cayenne pepper
Once you have seven spice mix and kamouneh in your kitchen you are ready to make 90% of all Lebanese recipes.
How to use the spice blend
You might also like to try out my fried kibbeh recipe, kamounet banadoura and kamounet batata.
Not forgetting kibbeh nayeh (raw kibbeh), baked kibbeh in a tray (kibbeh bil sanieh) and the cream of the crop kibbeh labanieh (kibbeh in a rich garlicky yoghurt sauce).
I've actually written a special post all about the different types of Lebanese kibbeh which you can read here.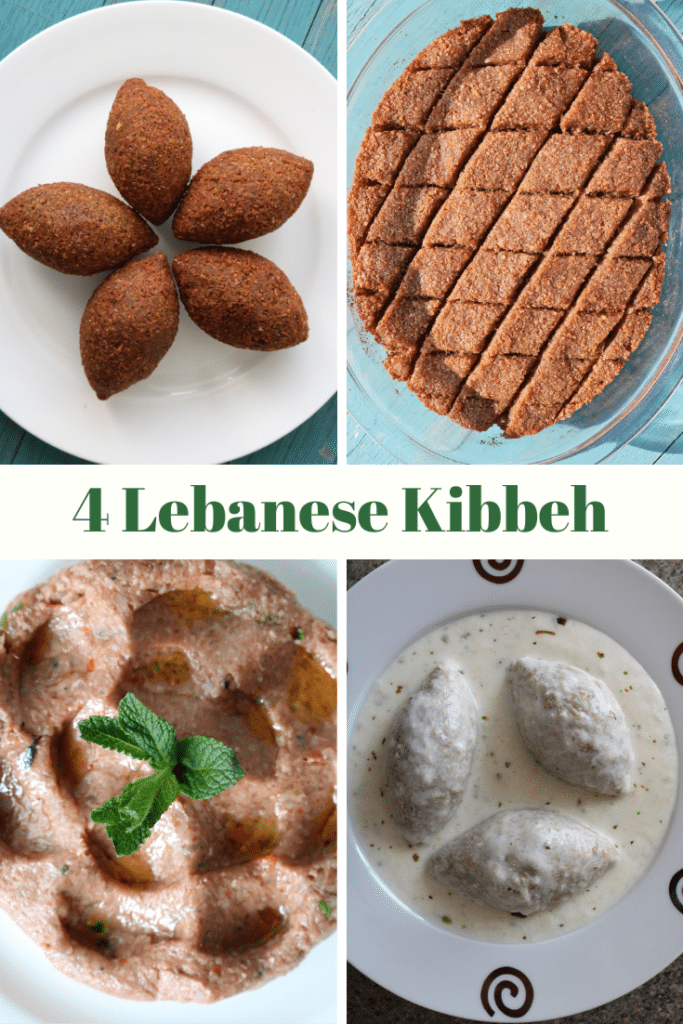 How to store kamouneh spices
As with all spice blends, a good air tight container will extend the shelf life.
If you make a big batch you can store some in the fridge and even the extra batch in the freezer so it will last you for ages.
You can also gift little jars of your own homemade spice. I know I would be very happy to receive somebody's secret family recipe spice blend!
I add kamouneh not just to kibbehs but also a tiny sprinkle to boiled eggs, a good teaspoon to foul mdamas, as well as into curries and stews.
You'll soon find you can't go long in the kitchen without this spice blend as it turns so many basic ingredients into dishes in themselves.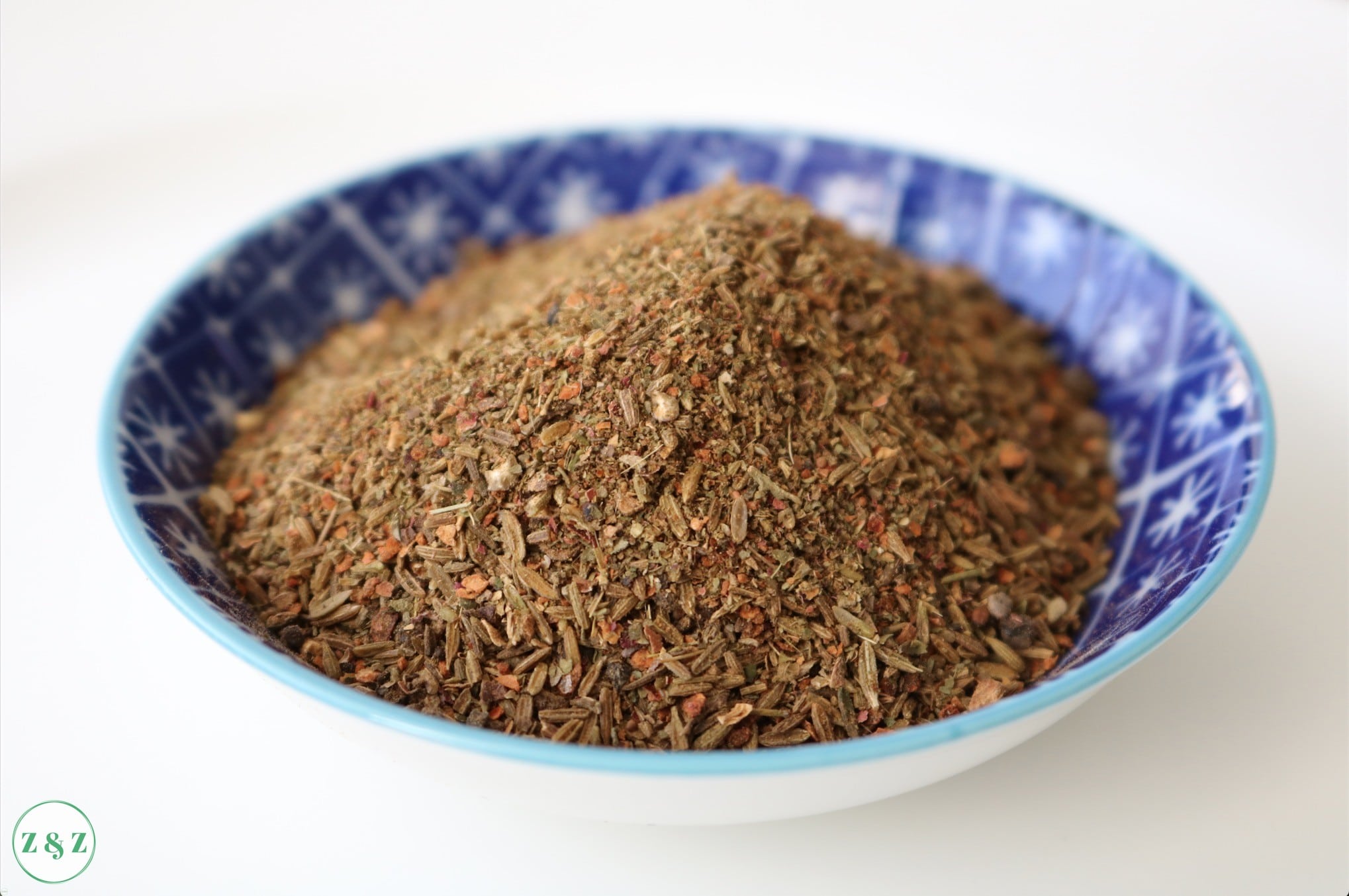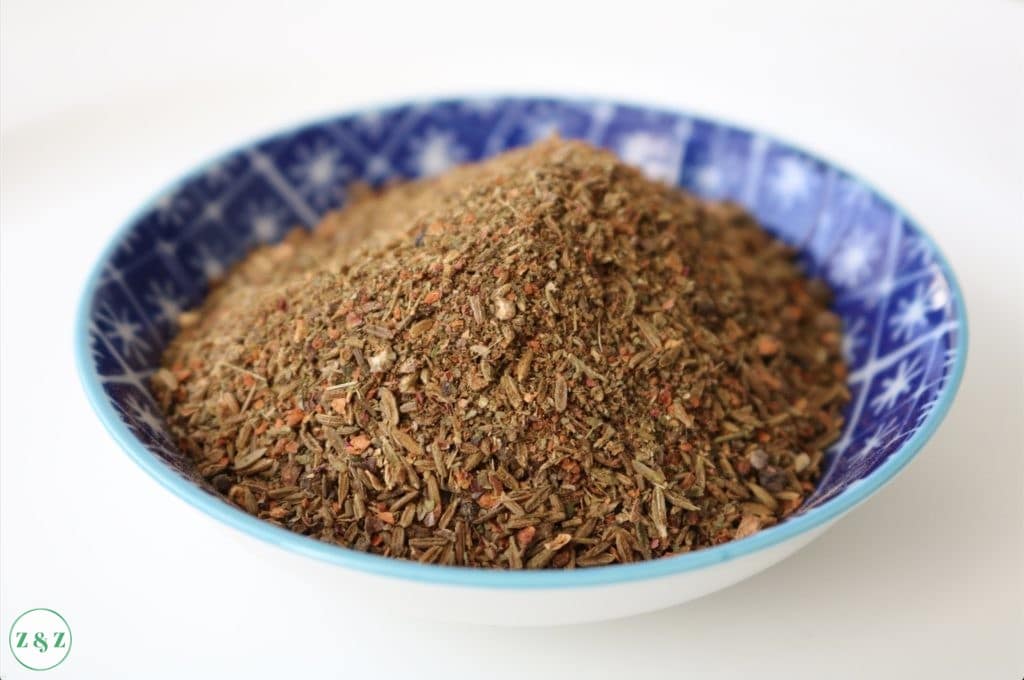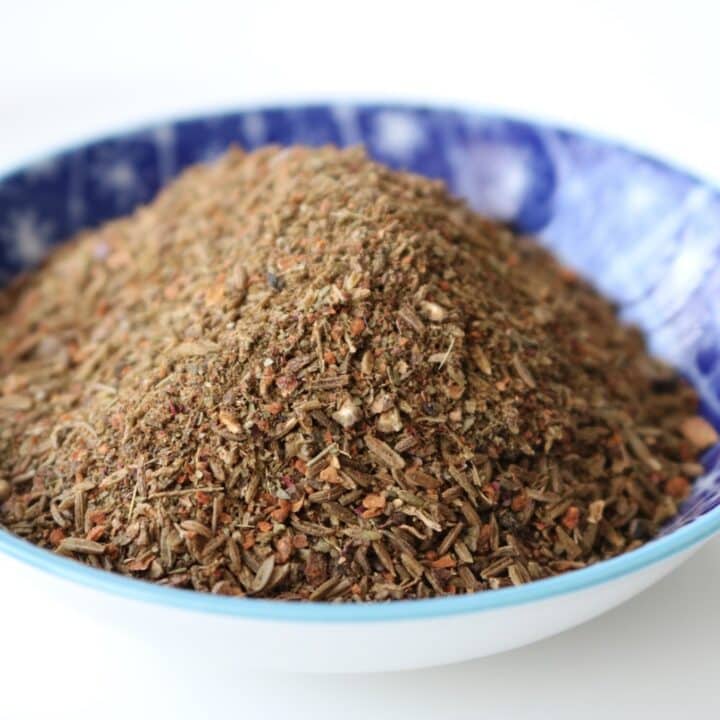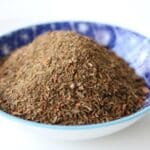 Kamouneh Spice Blend (Kibbeh Spices)
Kibbeh spice blend used in Lebanese cooking
Ingredients
2

tablespoon

cumin seeds

1

tablespoon

dried rose petals

1

tablespoon

black peppercorns

2

teaspoon

dried marjoram

2

teaspoon

dried basil

1

teaspoon

dried mint

½

teaspoon

cinnamon

1

tablespoon

7 spice

1

teaspoon

salt
Instructions
Put all the ingredients in a spice blender and pulse until you have a medium coarse texture

Store in an airtight container or refrigerate.
If you make any of our recipes let us know how it went by giving us a star rating below.
Check out our Youtube page for full video tutorials, our Facebook group to discuss Lebanese cooking, as well as our tiktok page for quick tips.
You might also like these other recipe from the Zaatar and Zaytoun collection: